Food and Beverage is a universal experience that binds us all. Today's Traveller presents a perfect selection of some super delicious Brunch spreads as well as Specialty restaurants meals in India for you to go to for your next dining experience.
We also provide a glimpse of the masters who weave gourmet fairy tales — Executive chefs, and Sous chefs.

Finally, what elevates food to a higher level of epicurean experience is the ambiance in which the food is served, and we have selected some remarkable Theme restaurants, which are the order of the day.
So, go ahead and enjoy gourmet experiences and some great food at these wonderful restaurants in India!
Dine in elegance at J. Hind at Grand Chennai by GRT Hotels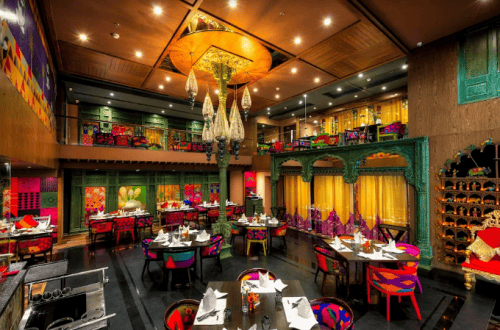 We were keen to check out J. Hind at Grand Chennai by GRT Hotels, as it has been hugely popular with both locals and non-locals since its launch back in 2015.
This contemporary fine-dining eatery has been shaking things up by using modern cooking techniques to elevate traditional Indian dishes.
First impressions matter, and we loved the elegant interiors at J. Hind, short for Jugalbandi Hindustani. We saw cooking techniques such as nitrogen freezing, foaming, sous vide, blowtorch roasting, searing, and wood smoke guns being used in age-old recipes.
Traditional meets new-wave
We started our meal with the tri-colour Zindabad Soup, which is made using the foaming technique. The subtle flavours of this beetroot-based dish blew us away. The 'nethili' fish classic Caesar Salad caught our eye, and the medley of crispy fish and fresh vegetables was a pleasant surprise.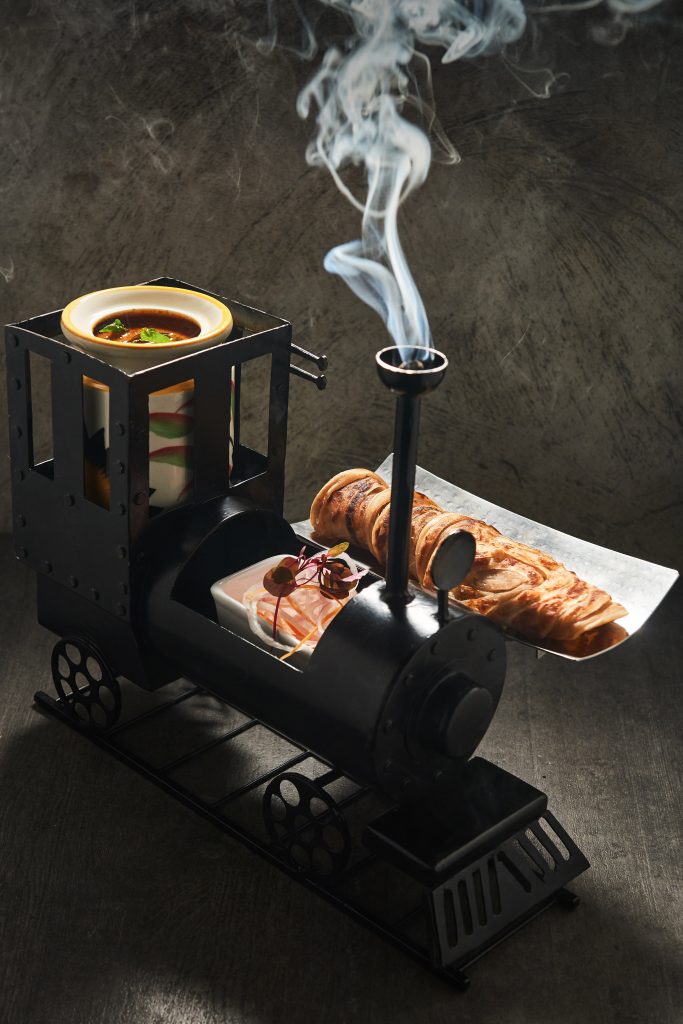 Street-eat Drama is an ideal option for those who live for chaat, J. Hind does a deconstructed version of your favourite chaat dishes, amping things up by using techniques such as spherification.
We tried the Karuvepakku Royya Vepudunext — big, juicy prawns marinated in curry leaves and fried to perfection.
For the mains, we chose The Great Southern Indian Railway Co.Chicken Curry- a truly 'first class' dish followed by Bottle Biryani, available in lamb, prawn, and vegetarian variants. Served hot in a glass jar, the flavours were spot on. We also loved the wood-smoked Magic Mushroom Malai Mutter in the vegetarian section.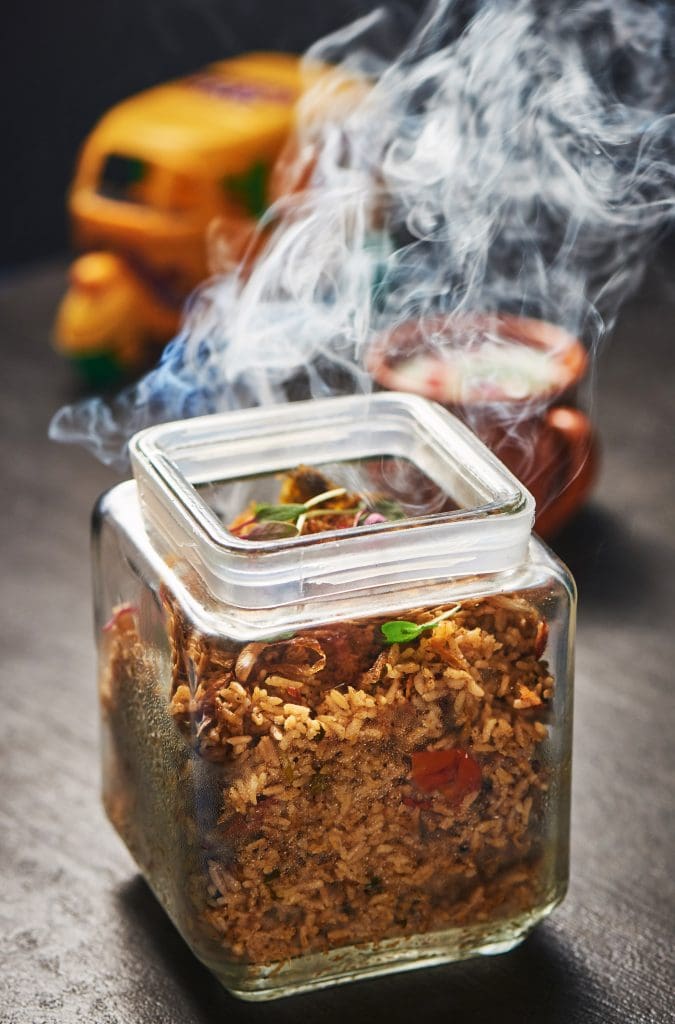 Rounding off a perfect meal we opted for an irresistible dessert – Tender Coconut Pudding, which was perfect. We recommend you try it.
J. Hind also spices things up with exclusive degustation menus that focus on certain regions, styles of cooking, and seasons.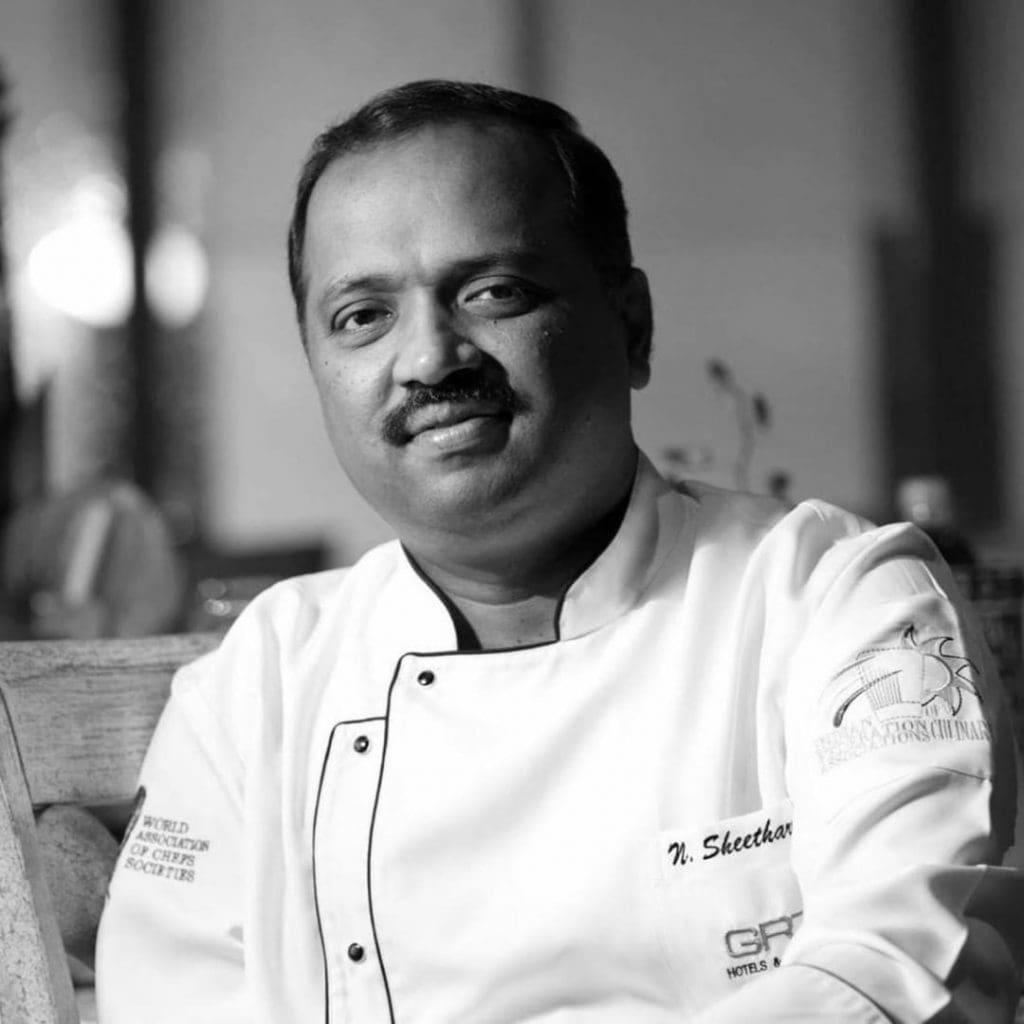 "We make it a point to bring new degustation menus to our guests every 2-3 months. The idea is to find new ways to elevate dishes that we have all grown up eating, by incorporating modern cooking techniques," says Chef Sheetharaman, Corporate Chef, GRT Hotels & Resorts.
Must Know
The average cost for a meal for 2 – Rs 3,000; Timings: 12 pm to 3 pm & 7 pm to 12 am
An Asian dining affair at Soy x Neung Roi, Radisson Blu Plaza Delhi Airport
We are all set for a culinary Asian journey at the elegant Soy x Neung Roi at Radisson Blu Plaza Delhi Airport. To begin with, Soy x Neung Roi serves two menus under one roof. That is reason enough to make a booking at this select restaurant.
We are told that Neung Roi is inspired by Thailand's amazing country of contrasts and reflects its four major culinary regions, namely Isan or the north-east, Lanna or the north, South, or the Isthmus of Kra and the Central Plains.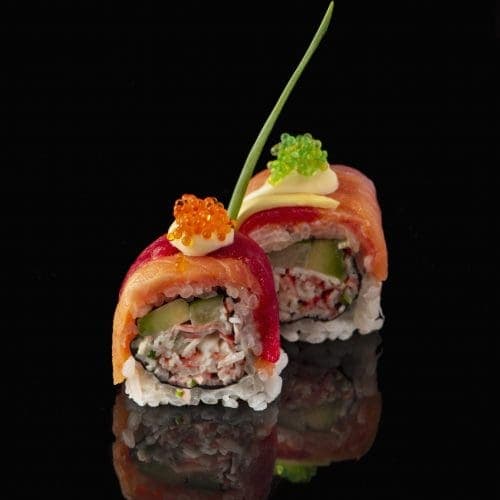 Soy on the other hand offers progressive Asian fares specially curated to offer you a gastronomical Asian dining affair from the hidden ingredients of China, Japan, Korea, Malaysia, Singapore, and Indonesia.
An extensive menu
So here we are, looking at an extensive menu prepared by the chefs at Soy x Neung Roi. The preparations reflect an artful blending of traditional cooking techniques and authentic Asian flavors.
We go through the menu with the handcrafted dim sums and sushi; wok-fried, grilled, and barbequed specialties; and decadent desserts.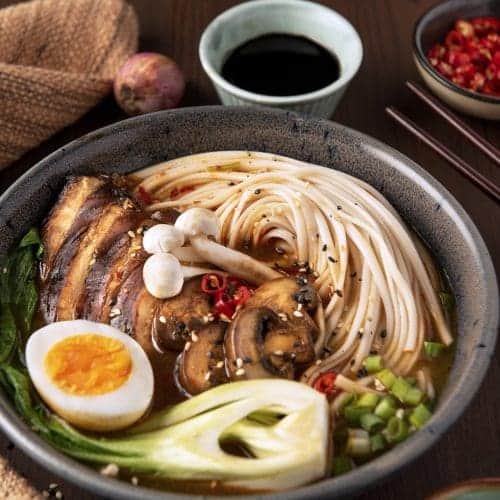 After much deliberations, we try out the Shrimps Tempura Rolls from the sushi section. Say no more because the tempura-fried shrimp is perfect. For the starter, we select the Malaysian-style Tofu, with white onion, chilli sambal. It is a great choice for its subtle flavours.
For the Mains, we opt for the Steamed Red Snapper, with Pok Choy, lime chilli sauce, and Jasmine Sticky rice which is delicious.
We round off a great meal with an awesome dessert – Thai Red Rubies in Coconut milk. We are captivated by the crunchy and creamy flavours that burst into your mouth.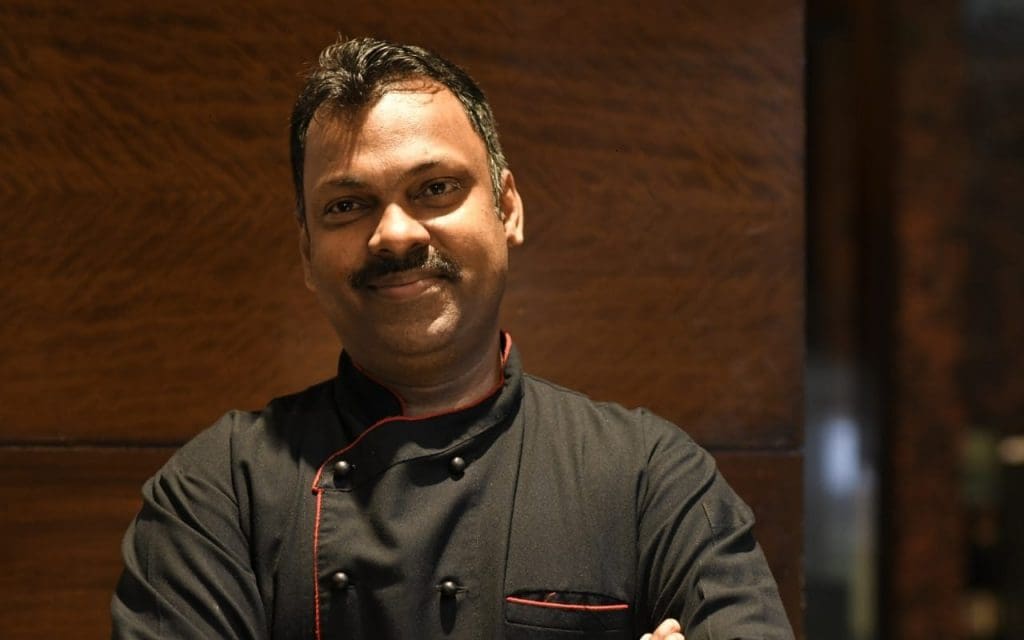 "Inspired by the fresh flavors and culinary traditions from south-east Asia, Soy x Neung Roi transports your palate across the region for an Asian tryst. The region's rich heritage can be seen throughout our menu, serving dishes to perfection. We invite you to unwind and enjoy an extraordinary culinary experience," says Sreenivasan G, Director Culinary, Radisson Blu Plaza Delhi Airport.
Must Know
Cost for two: Rs 4,000 +
Timings: Dinner – Wednesday to Sunday 7 pm – 12 am; Lunch- Weekends – 1230 -3:30 pm
Discover authentic Ghar ka Khana (home-cooked food) at Hyatt Regency Chennai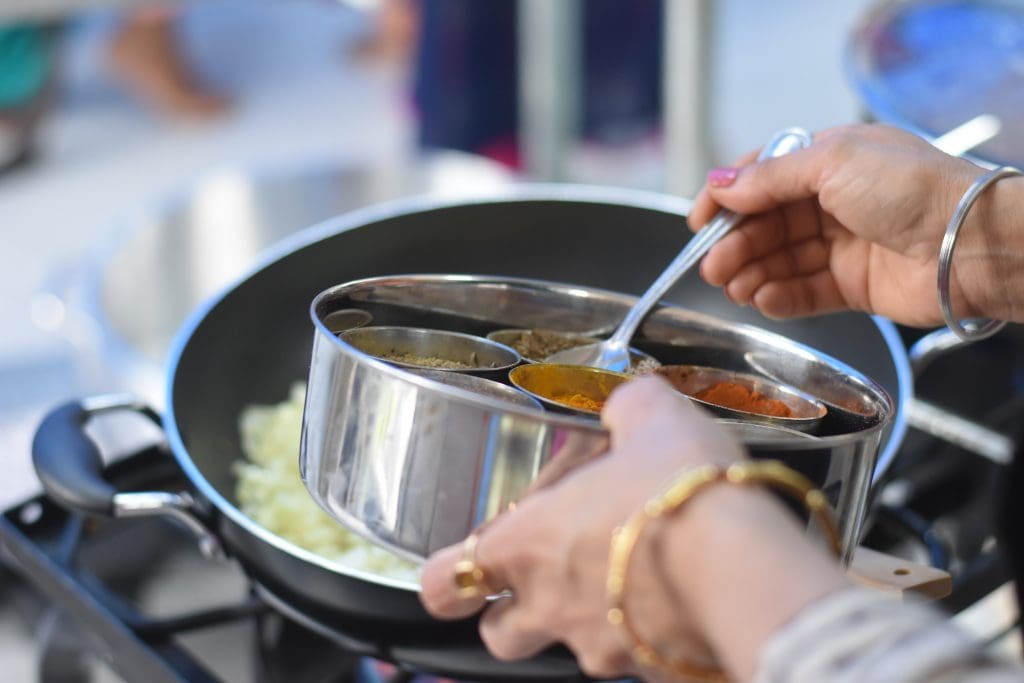 Hyatt Regency Chennai brings to you the experience of hearty and flavorsome food by talented Home Chefs and home-cooked food!
When you're away from home, the one thing you miss the most is home-cooked food! This is where Hyatt Regency Chennai saw an opportunity to create a network of talented Home Chefs by providing them a platform for their culinary skills with a "Ghar ka Khana" twist, in collaboration with Yogita Uchil who is a food evangelist and a travel influencer.
Guests will get to savor cuisines that will showcase food by 5 Home Chefs dishing out their authentic signature dishes from Gujarat, Rajasthan, Coorg, South India, and Bengal.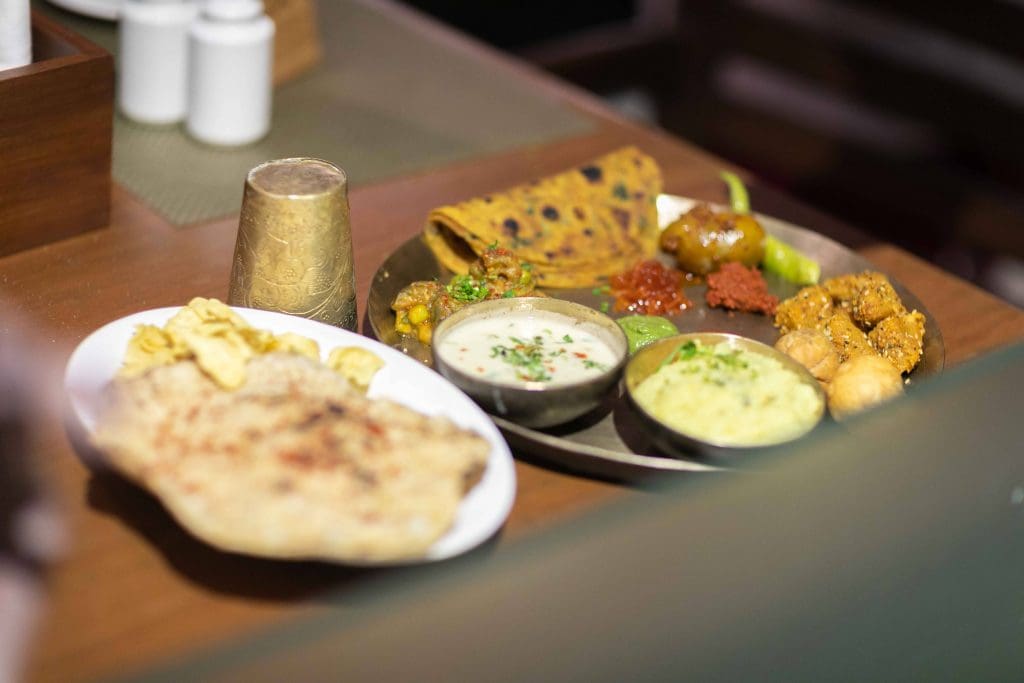 "Ghar ka Khana will showcase unique recipes as we import the kitchens of these home chefs to Hyatt. Additionally, it will also be a learning experience for our chefs who will get to witness how authentic recipes are made from South India, Gujarat, Bengal, Coorg, and Rajasthan. " says Chef Deva Kumar, Executive Chef at Hyatt Regency Chennai.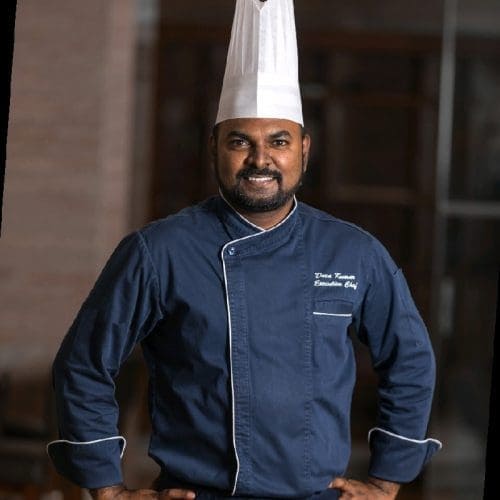 Traditional home-cooked food will showcase vegetarian delicacies like Ringan, Batata, Vatana nu Shaak, Pyaj ki kachori, Kaad Mange curry, and non-vegetarian dishes like Machher Chop, Yerchi curry, Dimer Devil to name a few.
Catch these Home Chefs live in action at Ghar ka Khana, powered by the Big Binge Buffet at Spice Haat.
Must Know
Home Chef Parul Bhatt (Gujarati) – 16th August, 24th August & 7th September
Home Chef Kavitha Bothra (Rajasthani) – 17th August, 30th August & 8th September
Home Chef Smitha Kuttayya Boppanda (Coorg) – 18th & 31st August
Home Chef Shyamala Raghu (South Indian)- 23rd August & 6th September
Home Chef Joyadrita Ragavendran Chatterjee (Bengali) – 25th August & 1st September
Date: 16th August to 8th September 2022 every Tuesday, Wednesday, and Thursday. Time: 7 pm onwards.
Dinner Rate: 1999/- plus taxes (per person).
EIGHT – the best of East & Oriental Dining in Mumbai
Mumbai – the foodie city! And here we set out to try the all-new culinary destination – the just-opened East & Oriental restaurant – Eight. Named after the luckiest number in China, Eight aims to imbibe the many qualities of this mystical numerical.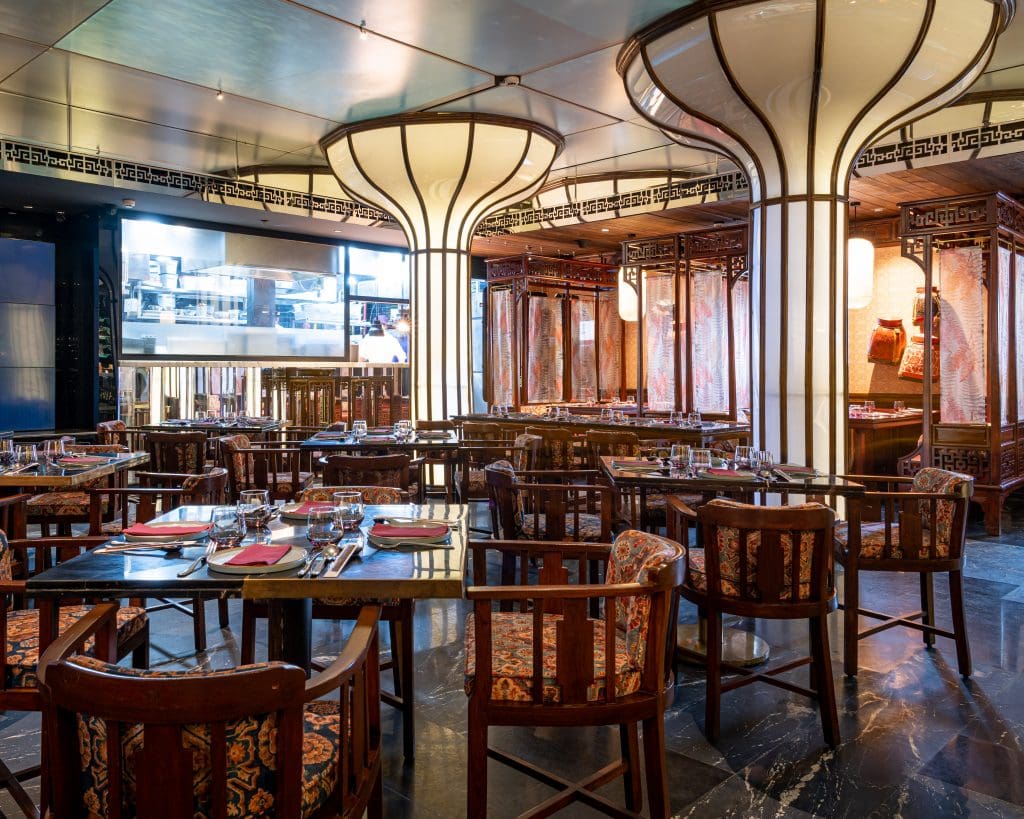 Spearheaded by Prashant Issar, this concept is a unique 'indoor' culinary carnival, conceptualized by Bellona Hospitality, the hospitality arm of Phoenix Mills.
We speak to Chef Sagar Sarkar who has put together the menu and he shares that he created a coming together of the very best of the regions of East Asia after his travels into the interiors. What we love is that these authentic delicacies are served with a twist on favourites from Canton, Hongkong, Taiwan, Malaysia and Japan as well as some signature dishes from forgotten regions of China.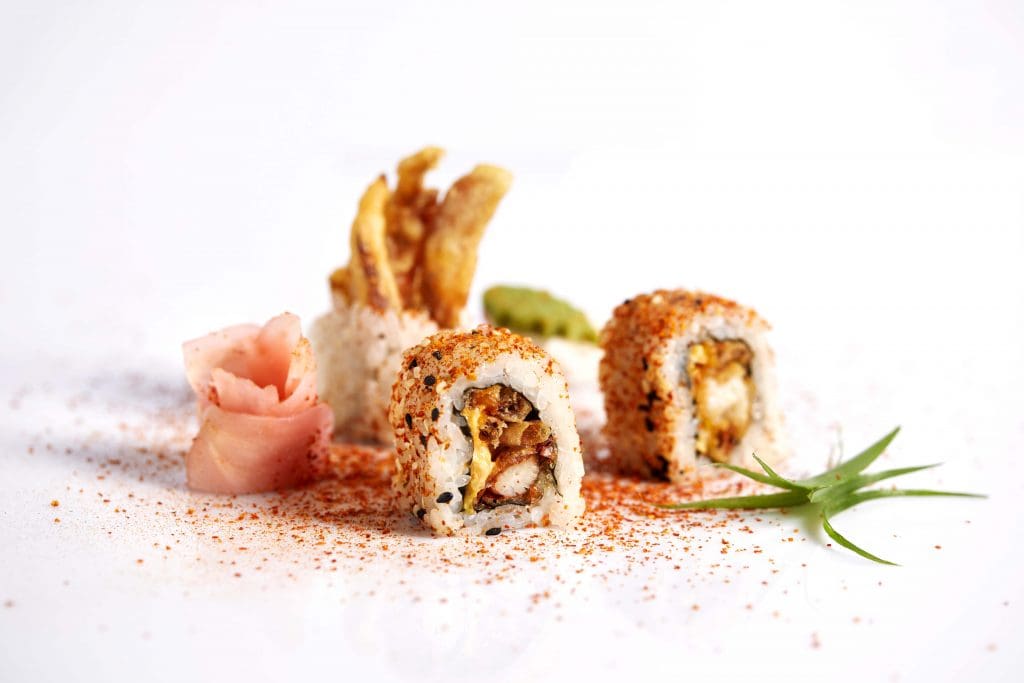 We head straight for the focus point of the restaurant – the sushi bar, where we can watch hand-rolled sushi being made freshly in front of us. We are told that all sauces are entirely house-made.
Among the tempura selection which has Black cod in white miso, and a Braised pork belly, we select the tempting Seabass and Yam beans – and it's a great dish.
From the new menu of dim sum, we opt for Prawn and crab roll – a good choice as delicate flavours stand out followed by the Spicy Hargaw which is a sure winner!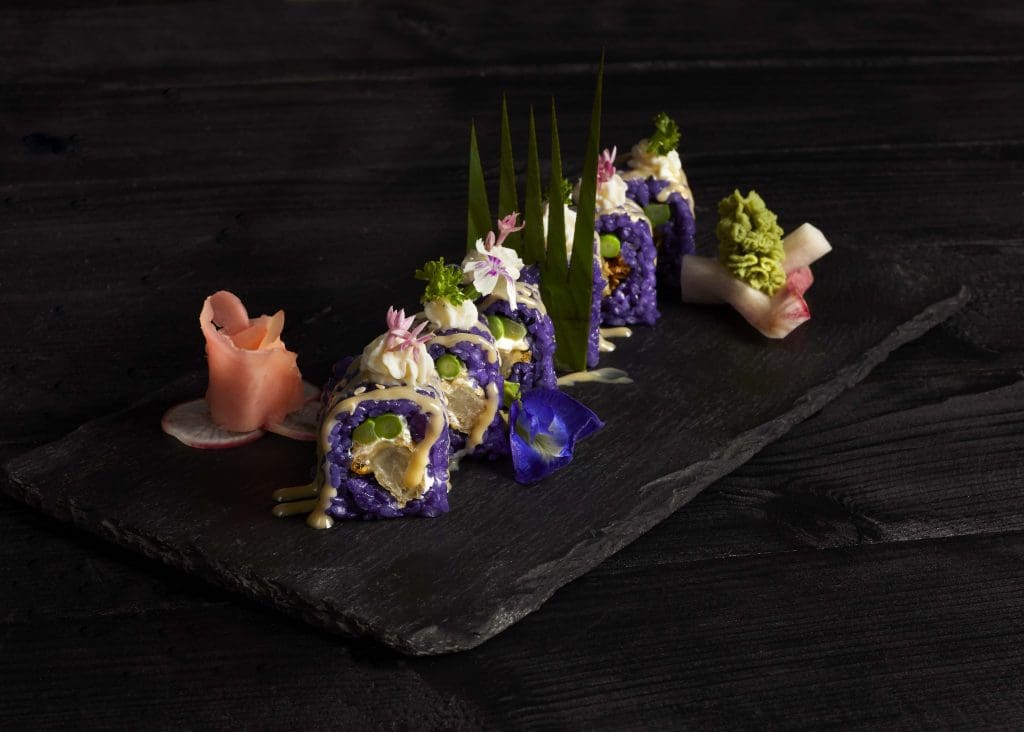 For the mains, we order a spread of Eggplant in Tobanjan sauce, Smoked duck with spicy black bean, the signature Cantonese pork belly, and our favourite Soft Shell Crab. The food arrives and the presentation is pure eye candy! We enjoy the lilting flavours of every morsel, along with the accompanying tea which is perfectly paired with the food.
For our readers who are vegetarian, there are great dishes like Tofu & eggplant in a black bean clay pot, Truffle edamame and blue pea jasmine fried rice to name a few.
Eight is an exciting new culinary addition to the city.
Must Know
A meal for two, if it is without drinks, starts from Rs1,800.
Flavours of the Orient, Chowman now at Electronic City
Good news for all the young and techy residents of Electronic City! Chowman, the most-loved Chinese restaurant chain from Kolkata opens its doors to yet another restaurant in Bangalore's Electronic City.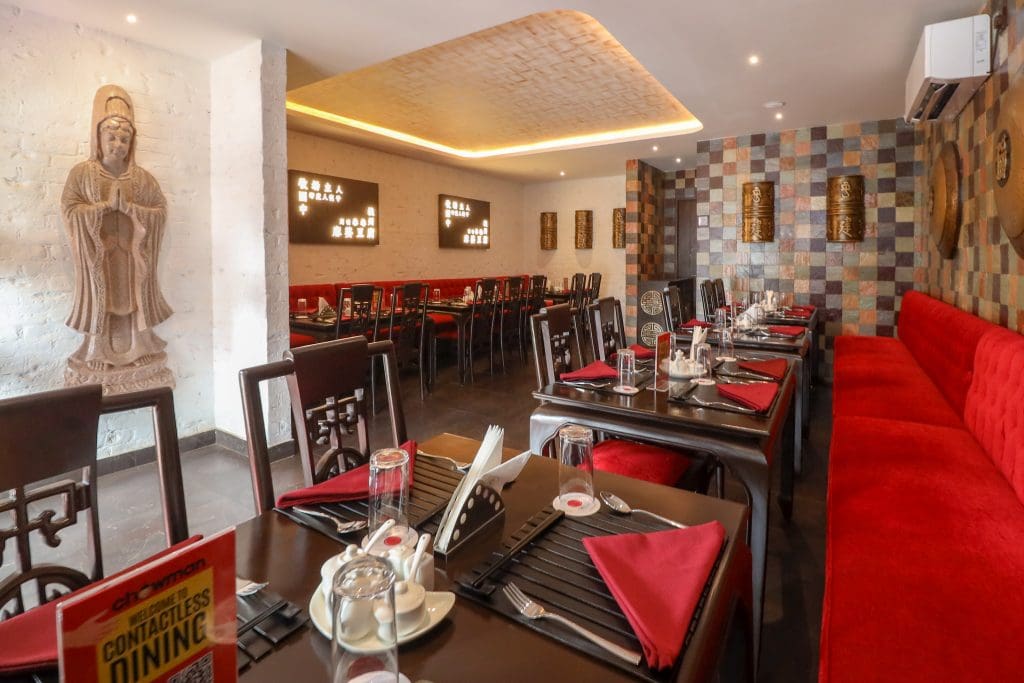 The red and black theme, soft lighting, and a serene statue of the ever-enlightening Buddha, welcome us into this space of comforting Asian food
The menu is a delectable mix of Chinese, Korean, Burmese, and Japanese dishes. Some of the signature dishes like Kung Pao Chicken, Coriander Burnt Garlic Rice, Stir Fried Pak Choi in Chilli Garlic Sauce, and Sliced Fish in Soya Chilli light up our eyes.
We don't know whether to go for Chowman's Signature Prawn Balls or the Burmese platter-Khao Suey, Baos & Ramens. Both look like they can satiate our taste buds and warm up our foodie souls.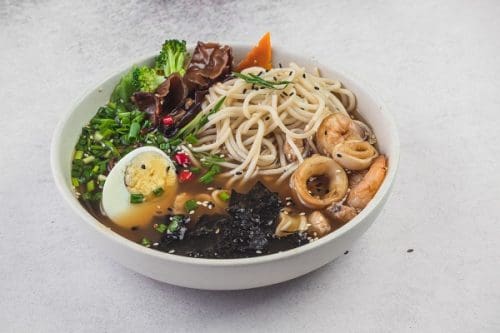 Be it those traditional aromas of the tender, juicy momos or the unexplored plates of spicy, tropical Thai flavours, Chowman is at the rescue of our cravings as we begin our culinary journey with delicious items like some unexplored starters – Crab Meat soup with Wine and Fish Ball Soup. It's a great choice.
We go on to some really good appetizers beginning with Prawn Sui Mai, Prawn ka Seong, Lat Mai Kai, Tai Chin Chicken, and Kowloon fish.
Among the main course delights, we go with the Roasted Lamb Rice, Prawn in Green Curry, Braised Noodles with Bell pepper, Black Mushroom & Spring Onions,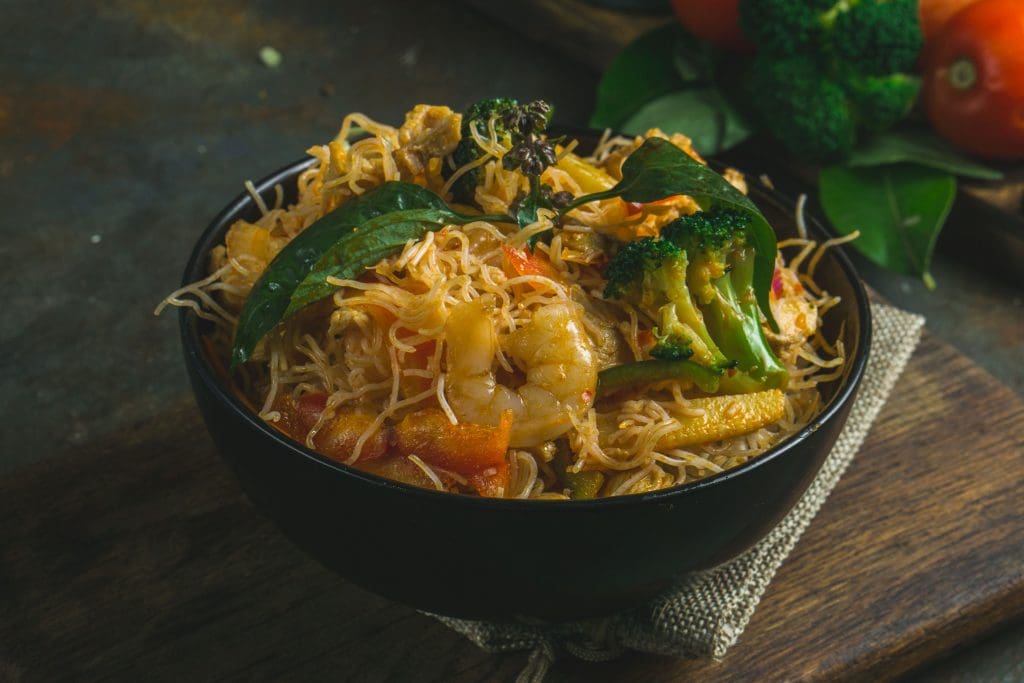 For the reader's choice, don't overlook Chowman's Signature dishes like Chowman's Special Chicken, and Chowman's Special Rice/Noodles followed with some dessert to end your meal like Toffee with Walnut Ice-cream.
It's definitely a fantastic dining experience to explore the delicacies of the Orient in a soothing ambiance with family and friends.
Must Know
Price: INR 1000/- for two; Home delivery is available on Chowman App along with takeaway options.
Read More: Latest