The domestic leisure travel market in India has never had it so good. Indian travellers are travelling to lesser-known, unexplored places with zest and enthusiasm.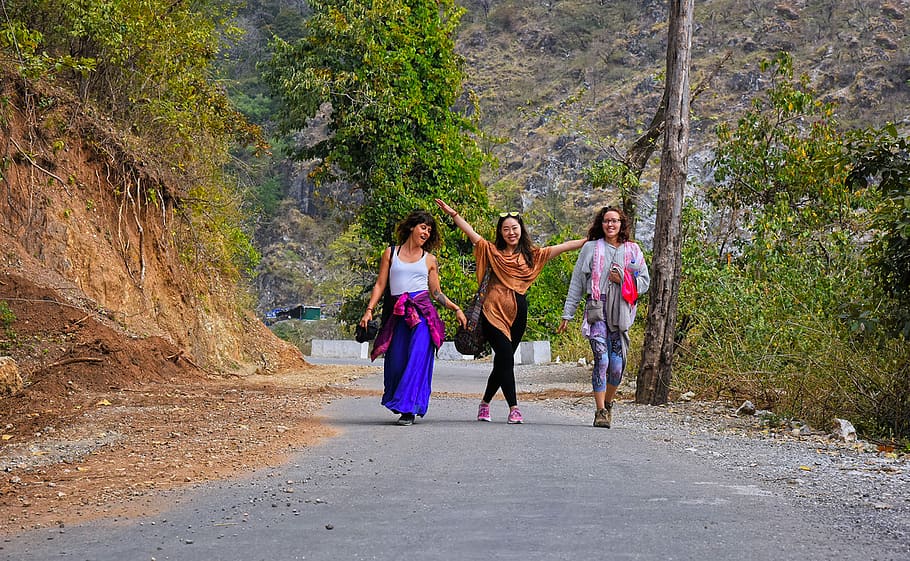 Explore and experience are twin flames that have ignited India's leisure travel industry. The numbers have shot up exponentially, to the degree that they are filling up every kind of accommodation – from apartments and camps, tents, imaginative bubble huts with peel-back sky roofs, tiled roof cottages by the rural village, resorts, hotels, motels, and homestays with a view of the hills, the beach, the forest, and the riverside.
As per the American Express Travel 2023 Global Travel Trends Report Indian travellers are keen to explore lesser-known destinations and travel on off–the–beaten path. 98% of surveyed Indians want to travel to a place they have never been before. Indian respondents are seeking hidden gems as 94% agree that they want to explore lesser-known destinations and 95% agree that they want to travel to a destination that is off–the–beaten path.
Taking the opportunity of utilising every holiday break to travel has resulted in driving holidays…within 4-6 hours of driving, somewhere where in the midst of nature- be it the joys of hill tourism, waterfall spotting, cave exploration, climbing up to look at old forts and temples atop a steep hill…the list is endless.
Rajeev Kale – President & Country Head, Holidays, MICE, Visa – Thomas Cook (India) agrees with the predominant sentiment of 'discovery holidays' when he says, "We have witnessed the unprecedented desire for non-standard travel experiences and unconventional options like stays in machans/tree houses overlooking lush green tropical vegetation of Wayanad, Chikmagalur, Munnar, Thekkady; restored heritage fort in Goa, private villas with concierge services and a chef in Alibaug or plantation bungalows amidst rolling tea/coffee estates in Darjeeling, Assam or Coorg."
How has the Indian leisure domestic traveller come into his own?
The Indian leisure traveller is probably one of the most astute and savvy characters one may encounter in one's own travel experience. He/She is the person who looks at travel for the entire family as a negotiable group business entity and is ready to search, bargain and explore to get his/her full penny's worth.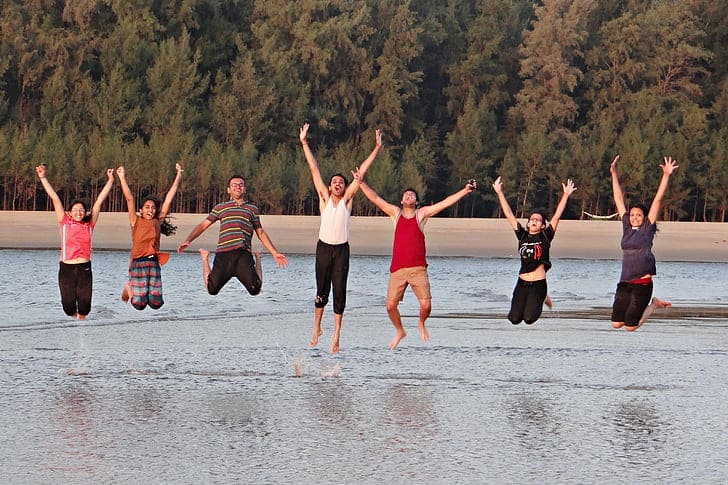 What's new is the marked post-Covid holidaymaker's tendency to splurge. Indian travellers are ready to pay more for leisure experiences. They are now big spenders with the caveat – they must feel they got themselves an outstanding deal. Once satisfied that the destination and accommodation are the best bet, they spend big to make the most of their leisure days. Post which they plan for the next leisure break – a large travel appetite that is growing larger by the day.
This explains why the post-Covid Indian traveller is a repeat traveller and of course a repeat big-time spender. A fixture that is likely to spell good times for the travel industry.
Every break is a holiday
Indians have discovered the romance of travel with the important current clause – within easy reach. Discovering their own country is high. So driving holidays is the most frequent kind of travel that is trending. Weekends mean a drive overnight somewhere, anywhere.
Radisson Roadtrips is an expression of the same sentiment – discover India's hidden gems, all from the comfort of your own car. The marketing usp is that Radisson's network of hotels, is never further than a 4-hour drive, across 60 + cities in India be it a drive through the lush greenery of the Western Ghats, or India's religious destinations ranging from Katra to Mahabalipuram to imbibe Indian culture with its ancient temples and rituals.
Despite traditionally being considered a lean season for travel, this year's monsoon season has been exceptional for India's travel ecosystem. "At Radisson Hotel Group, we have witnessed a strong, double-digit increase in booking inquiries across our entire portfolio, especially leisure hotels. Domestic tourism continues to drive this demand with destinations like Goa, Dharamshala, Kufri, Alibaug, and Kumbalgarh leading the charts," says a company spokesperson.
Rajeev Kale, President & Country Head, Holidays, MICE, Visa – Thomas Cook (India) points out, "Our online search data reflects significant demand from India's millennials and young working population who are making the most of every extended weekend/festival break. With school breaks, such long weekends are also resulting in an uptick in our family and multi-generational family segment. Top destinations being searched are Kashmir (150% growth Vs last month); Coorg/Ooty (120%); Manali/Ladakh (100%); Andamans (60%)."
Indians value family bonding, so family leisure travel becomes a top priority in homes. Here too outdoor activities for the younger members like trekking, bungy jumping, ballooning etc, are combined with senior favourites like temple tripping. Families love to visit butterfly farms and pick fruit at orchards and go picnicking by waterfalls and lakeside regions. It's the reason why small boutique properties and leisure destinations with accommodation of 30 – 60 rooms are mushrooming with sold-out boards.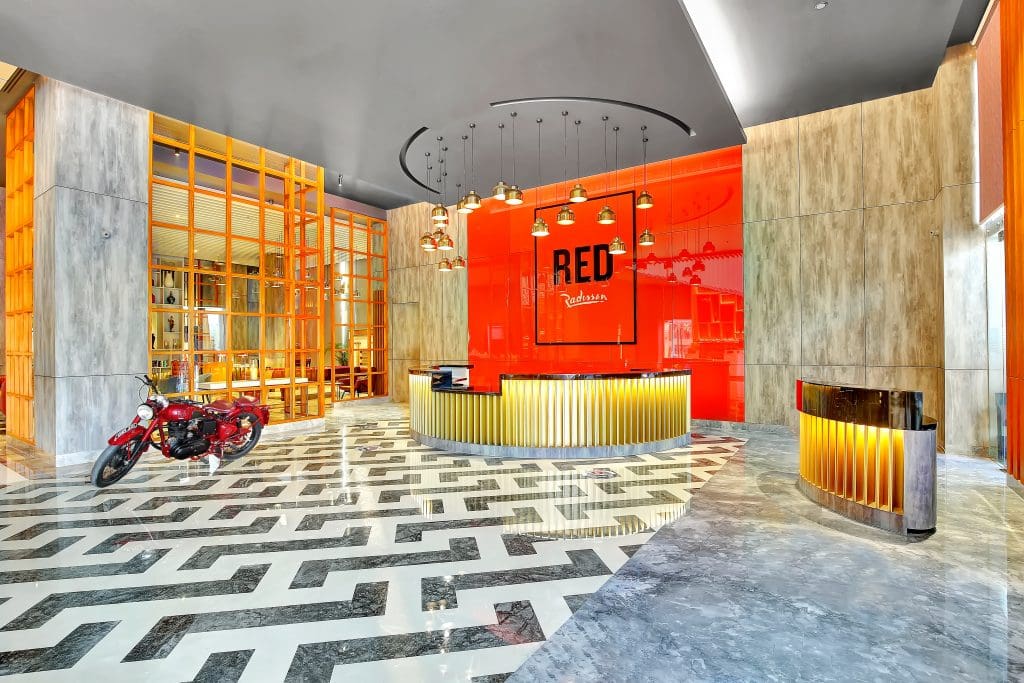 Millennial travellers with high disposable income are driving change with marked preferences. Says Zubin Saxena, Managing Director & Area Senior Vice President – South Asia, Radisson Hotel Group, "The pandemic provided a significant tailwind to the demand for the hospitality industry with work-from-home opportunities that led millennials to travel extensively. Since then, the millennial population is consistently reshaping the Indian hospitality market and forcing hoteliers to refocus their efforts to tap this increasingly wealthy and mobile base."
He adds, " Radisson Hotel Group is focused on crafting unique experiences that cater to diverse consumer brackets, including the needs and preferences of millennials. In 2021, we introduced Radisson RED in India from our portfolio with the launch of our first hotel in Chandigarh Mohali."
The choice and preference for leisure travel among Indians have evolved exponentially. As seasoned travellers, they appreciate the opportunity to explore and re-energise and recognise how the romance of travel is captured in the way you position a sit-out, how you capture the view and how leisure activities are curated to get maximum experience.
It's astonishing how a remote mountain countryside surprises with a gabled roof hotel with large balconies overlooking pine trees and gardens. The approach road is small, but tourists find and reach it. Guess what – the 70-room hotel is full. All around the undulating hilly terrain are the booming homestays, some with little boards saying 'Paradise'. Outhouses, garages remodelled as single fully equipped large family rooms, tree top rooms, thatched huts in the garden, cottages with balconies, apartment blocks fully converted into holiday stays ….the list is imaginative and full of variables.
Of course, campsites by the river bed are the call of the day, as too desert camps, forest camps and so on. Even the good old 3-room roadway motel is spruced up with mod-cons and calling itself…' Gianis Rest House in the Hills' is also sold out. The dhaba below the guest house provides the most robust and aromatic food you can think of. Retreats. Health centres, Indian detox stays, spas and Ayurveda treatments in stand-alone status are coming up.
The hotel industry is ahead of the curve and is creating stays and experiences with flair
India's big hotel brands like ITC and Taj have taken the lead and created smaller niche boutique properties that are being reimagined and rebuilt. Up-scale and mid-scale brands are in the fray to get their market share and are developing rapidly across lesser-known tourism regions.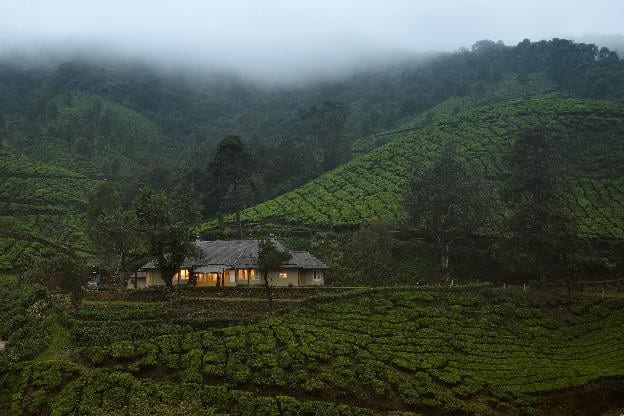 Ahead of its time and before the current wave of experiential travel, was the introduction of amã Stays & Trails from IHCL, which offered the concept of living the simple life in heritage bungalows and villas at pristine locations, discovering untouched forest trails and local cuisine. amã Stays & Trails' charming bungalows and villas came up across lesser-known tourism regions like Alappuzha and Munnar, Kerala; Coorg and Chikmagalur in Karnataka; Goa; Madh Island, Mumbai; and Lonavala, Khadakvasla and Alibag in Maharashtra. With the addition of charming bungalows, the brand has a portfolio of 85 bungalows with more under development.
IHCL has also launched Carecations – Inspiring journeys for a better tomorrow – vacations with local communities, learning more about the rich heritage and traditions of art, craft, dance, and music and exploring and reviving the rich diversity of India's natural ecosystems.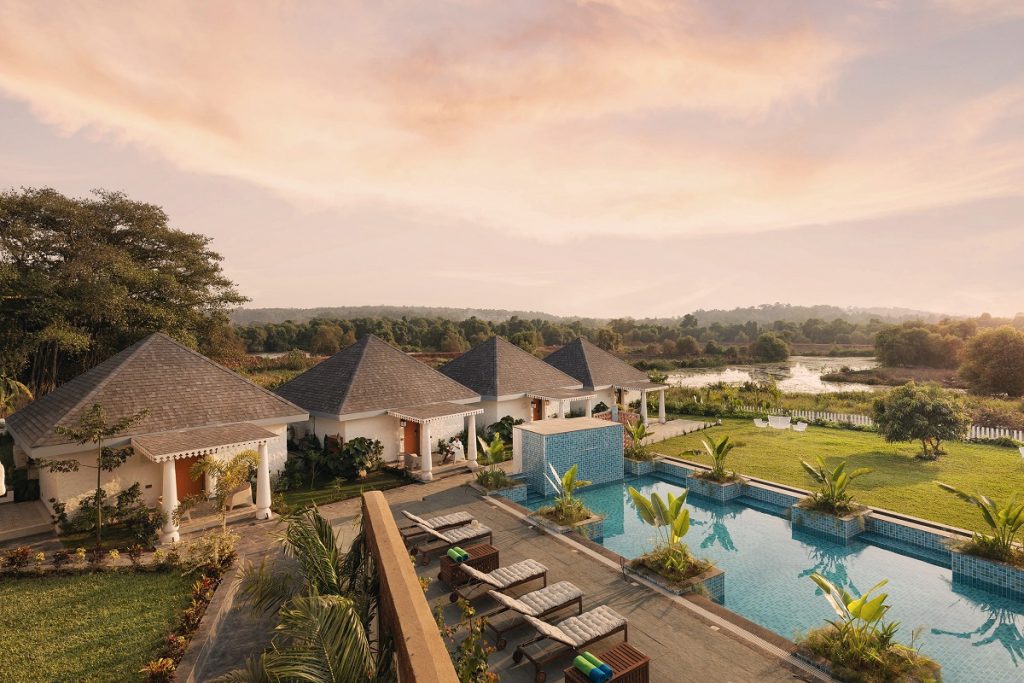 Taking the accommodation vertical by storm is the example of Storii by ITC Hotels. Here is a collection of hand-picked boutique properties, designed to satiate the ever-evolving needs of the traveller. Consisting of intimate-sized properties in the premium segment, Storii by ITC Hotels can be found at breathtaking locales or sites steeped in history, untouched beaches or jungles thriving with adventure, quiet scenic valleys or deserts buzzing with folklore.
Anil Chadha, Divisional Chief Executive, ITC Hotels said, "Storii by ITC Hotels is fast becoming a preferred brand in the experiential segment, welcoming travellers seeking local experiences. Every property under this brand tells its own unique Storii."
Hill tourism in 1st position – spell romance, discovery, adventure
India's great Himalayan outback is being rediscovered by their own – the Indian leisure traveller. Hill and mountain tourism come in pole position in holiday searches because they spell romance, discovery, adventure and full-on nature immersion.
Indian travellers are exploring their love for high altitude magic – deep, dark starlit skies, pure air, crystal clear streams, pristine pine, teak and sal forests, varieties of fruit trees, exotic and wildflowers and herbs, and rich animal and bird life.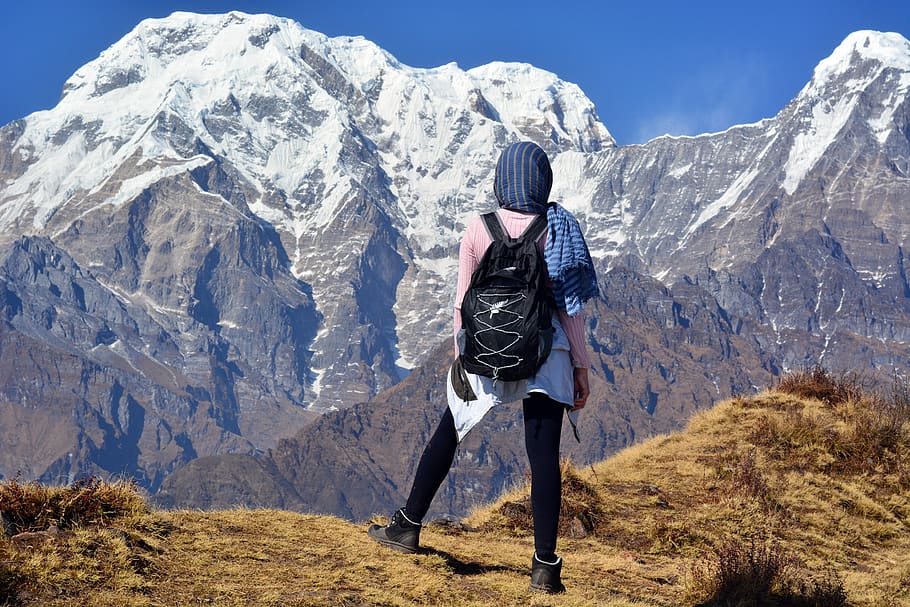 This new tourism playground is the big high for Millenials, Gen X and a drove of other travellers of all ages looking for a getaway. What's changed virtually overnight is the growing appetite of Indians travelling into the hills to explore the inaccessible regions, discover hamlets and villages, trekking and climbing to unknown charming locations that open up totally new destinations.
Driving trips due to increased mobility and better-developed infrastructure has set off a ripple effect of..' Have a vehicle- will travel'. Couple this with the desire to discover remote hill areas which are picturesque and challenging – and you have a millennial-driven travel phenomenon.
Bearing this out is Dhananjay Saliankar, Head of Sales & Marketing, Fortune Hotels & WelcomHeritage who points out, " Under the Fortune Hotels and WelcomHeritage brands of ITC's Hotel Group, we are fast growing our footprint in the hills in line with our vision as these destinations witness a huge surge in demand with families and friends taking more vacations to unwind. "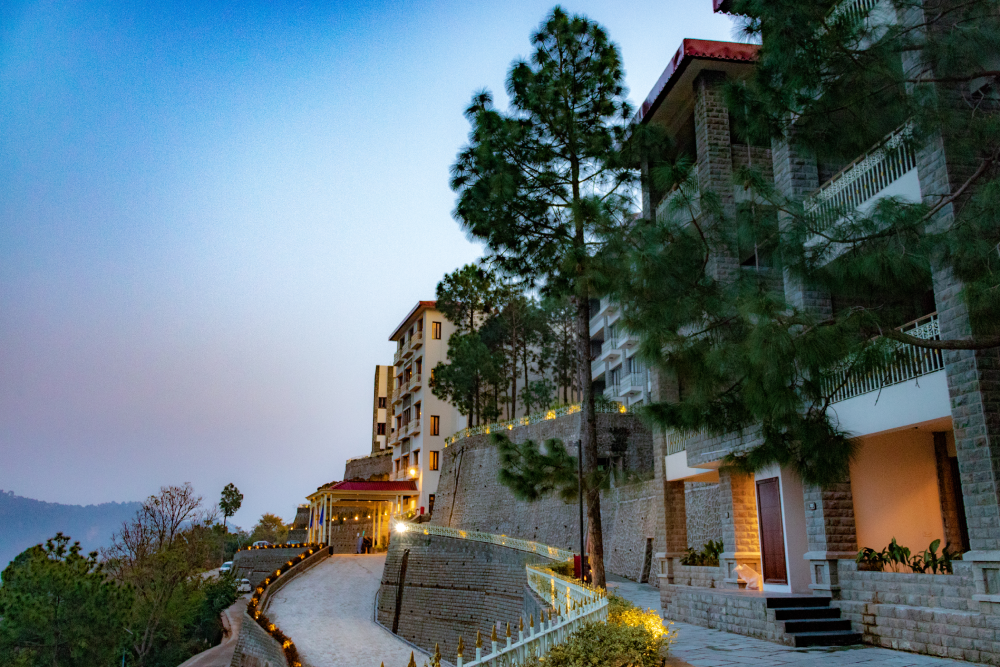 Continues Dhananjay Saliankar, "Today, Fortune Hotels' portfolio boasts 9 stunning hotels and growing, while WelcomHeritage resorts are present across 17 hill locations across Himachal Pradesh, Uttarakhand, Kashmir, Karnataka & the North-Eastern Region amongst others, catering to the urban traveller looking for engaging and experience-led stays. With 6 new WelcomHeritage properties opening shortly in the hills, mention can also be made to Fortune Hotels' newest resort in Kalimpong, West Bengal and the soon-to-open hotel in Khajjiar, Himachal Pradesh which is sure to add more sheen to the 'Hills of Fortune."
The interesting thing is that the spillover effect of 'Millennia Discovery' has spurred all ages to check out places for themselves. Responding with alacrity is a variety of affordable scenic stays.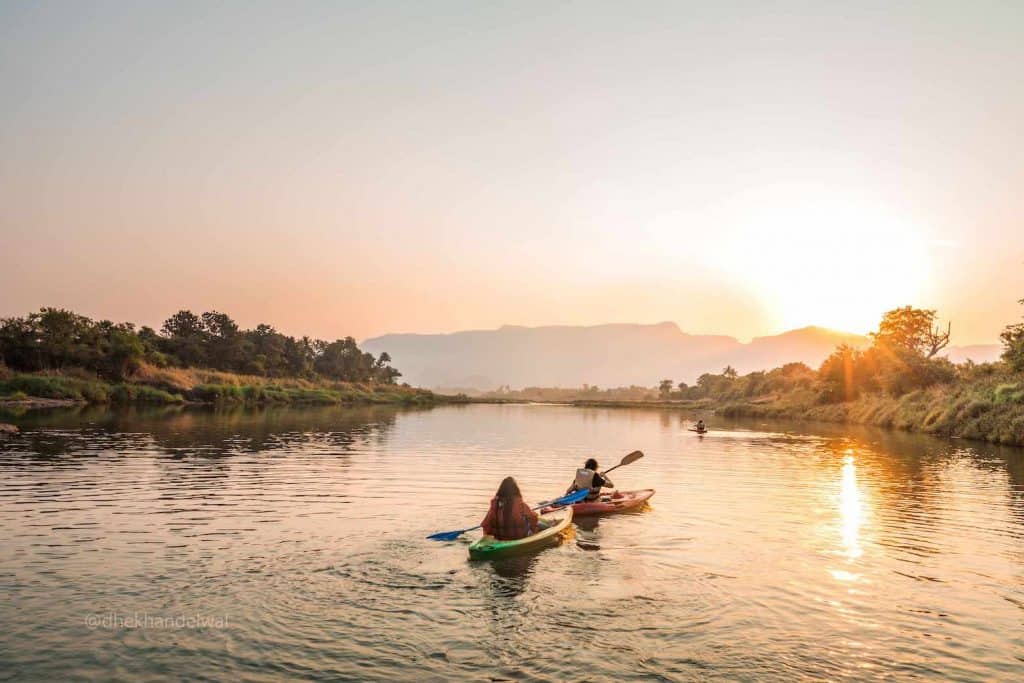 And so you have lesser-known spots like Mashobra, Rajgarh, Solan, and Parwanoo, to name a few offer accommodations ranging from tents, camps, timber lodges, motels and luxury resorts dotting far-flung hillsides offering all kinds of leisure activity..
Accessibility remains remote but there's no stopping the Indian traveller. Splendid views of deep valleys, and pine-scented breeze …all make for that unforgettable experience. Suddenly hill areas like Coorg, Fort Kochi, Ramgarh, Kausani, Lohaghat, Kinnaur, Yelagiri, Ziro, Munsiyari, Mashobra, Dharamkot, Kaza, Kibber, Shimoga, Tawang, Kudremukh, Vagamon, Ponmudi, Yercaud Kotagiri, Araku Valley are drawing huge numbers with their many 5 to 20 to 70 room lodges, bungalows, hotels and motels.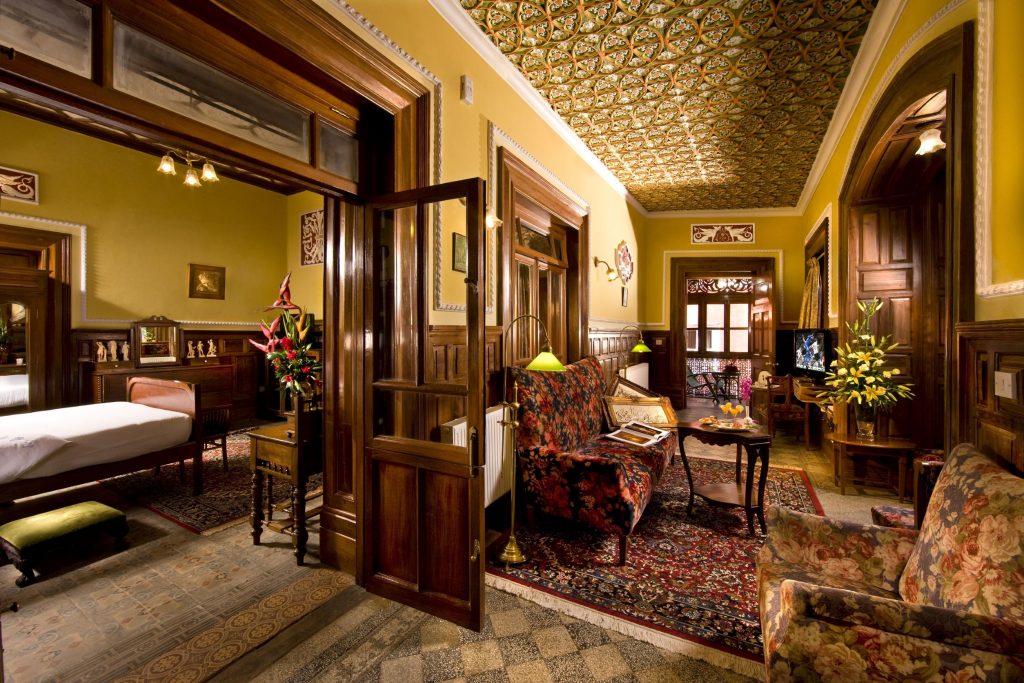 WelcomHeritage has been one of the early entrants into the small, boutique hotel concepts in the country its collection of properties ranging from Forts and Palaces, even one where a 320-year-old temple resides, to boutique heritage and nature resorts. Whilst WH Fernhills Royale Palace in Ooty and WH Azora by Ayatana in Fort Kochi showcase the southern colonial heritage, WH Ayatana in Coorg offers a coffee plantation experience.
WelcomHeritage, with its impressive portfolio of palaces, havelis, forts, and resorts in some of the most picturesque locations in India is the frontrunner in preserving India's rich cultural legacy of hospitality. As international and domestic travel opens once again, the brand is taking its legacy forward forging new partnerships and strengthening existing ones.
"The Indian Hospitality space is undergoing a transformation post-Covid with discretionary leisure destinations getting a lot of travellers and investment attention, "says Abinash Manghani, Chief Executive Officer WelcomHeritage Hotels part of the ITC's Hotel Group, adding, " This is welcome as domestic and increasingly international tourists foray beyond the traditional Indian itineraries of the Golden Triangle, Kerala, and Goa. The"Discovery of India" by Indians has spurred the industry to start exploring their own country and the Hospitality industry has been the beneficiary."
The domestic Indian traveller is now on the lookout for the great unknown hill attractions- fishing and rafting, ballooning and sky diving, nature bathing, village stays, and eating in local shacks and food outlets. Naturally, this has led to the traveller making further inroads into the hilly interiors and where the traveller goes…so too the accommodation. So deep in the interiors, you find every kind of stay…small to smaller, charming to even more charming.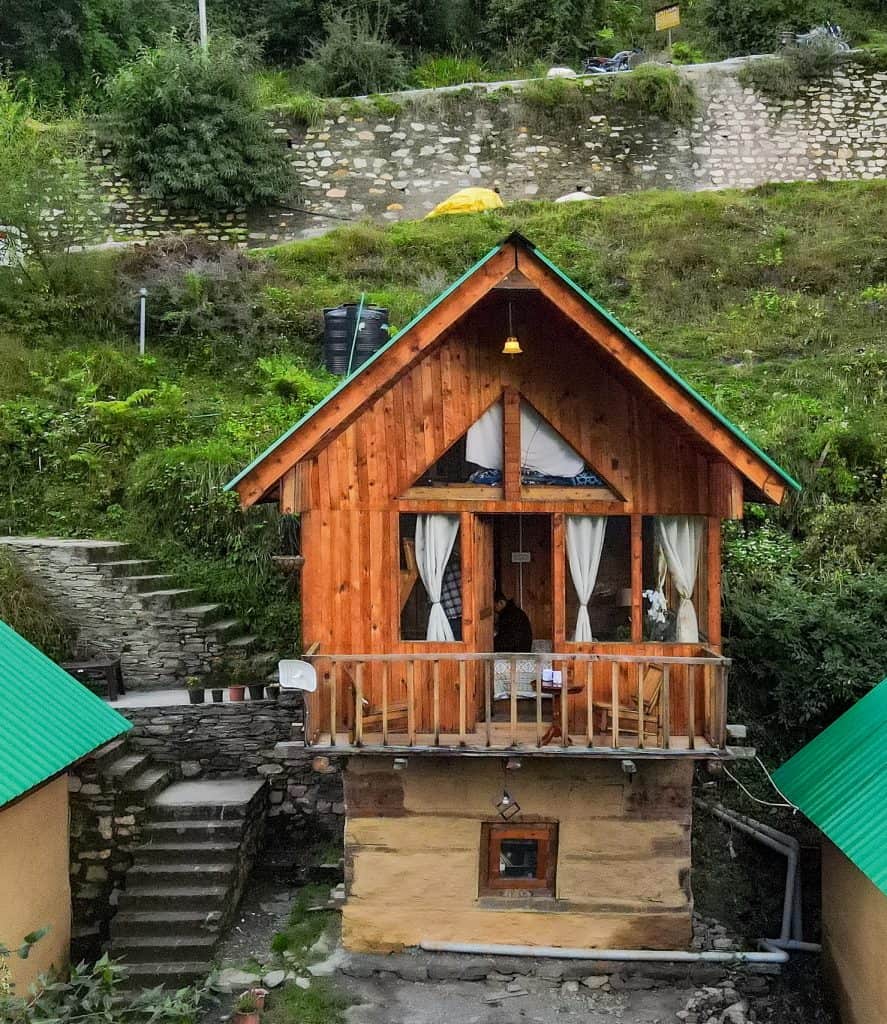 Off-road to little-known hamlets with rivers and waterfalls, small shrines and Temples, rural homestays and rural stays, orchard farming and fruit picking by visitors are ruling the charts. Small little food outlets spring up suddenly with fancy names like Mumbai Chowpatty to Moulin Grill, from Norwich Hlls to Hotel Vertigo Hills and of course the local dhaba with 2 rooms above called "Ram Singh Dhaba and Stay".
Considering the likes of the new age travellers, to come close to nature, 5 travel-enthusiast college buddies, began a glamping travel company – Moonstone Hammock – which curates all-inclusive itineraries with bonfires, live bands, kayaking in the river, beach cycling and movie nights under starry skies. From French-style forest cabins to simple on-ground tents, here are the new-age accommodation.
The trend continues with hotels understanding this movement to lesser-known places and franchising or managing small properties in the Himalayan and Western Ghats. Stays at tea gardens, coffee and banana plantation, spice farms and orchards are being reimagined with over 100-acre spreads and rebuilt for visitors who continue to not just visit these remote places but continue to make inroads into even more remote interiors.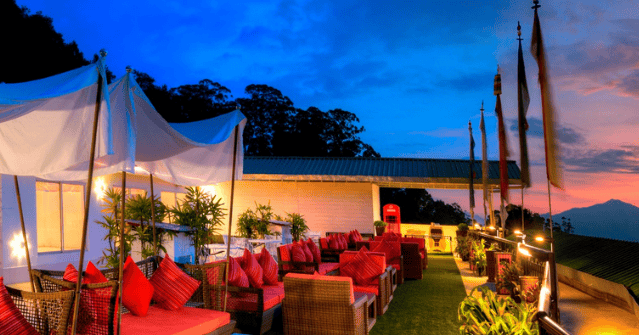 The Fern Hotels and Resorts has taken a similar trajectory with unique accommodations ranging from 70 room resort in Sikkim with stunning views of the Kanchenjunga Mountains to Fern Surya Dharampur in the Himalayas, to Jamboghoda, Gujarat spread across 6 acres of land to Lonavala, with 24 villa rooms to Kakinada in Andhra Pradesh to a luxurious tent resort in the Union Territory of Diu with 90 rooms.
Suhail Kannampilly, CEO of Concept Hospitality, points out, "We have resorts operating in the popular hill destinations of Mahabaleshwar, Panchgani, Lonavala, Igatpuri and Dapoli in Maharashtra alone."
This not only opens up the economy of remote locations but introduces a second means of livelihood to the village community in remote mountain regions.
Quick on the uptake are the heavyweights of Indian tourism – the State Tourism Boards
The Uttarakhand Tourism Development Board (UTDB) for instance has decided to develop Jadung -the last border village, frozen in time and nestled amid the Himalayas in Uttarkashi district as a tourism destination. Just the tag 'last border village' is enough to whet the appetite of Indian travellers who see an opportunity of being the first to travel here and Instagram it forever. Sachin Kurve, Secretary of Tourism and UTDB CEO, said "Visitors to Jadung can enjoy a one-of-a-kind experience that combines stunning natural beauty, thrilling adventure activities, rich cultural heritage and eco-friendly tourism options."
Odisha Tourism has set up Eco Retreats and camping sites in unexplored locations
Similarly, Odisha has set up Eco Retreats and camping sites in unexplored locations creating new experiences. The Eco Retreat Satkosia lets travellers glamp right at the meeting point of two biogeographic regions of India – the Eastern Ghats and the Deccan Peninsula. There are gorgeous views of the Ramsar site Satkosia Gorge, exotic wildlife and boating in river Mahanadi.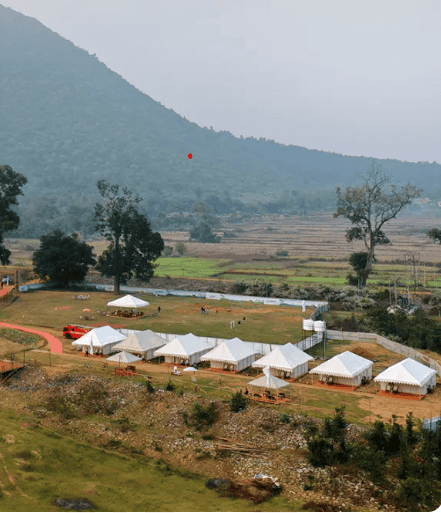 Eco Retreat Daringbadi gives you a chance to try glamping under the starlit skies at a hill station nestled 3000 ft above sea level amidst dense pine forests, waterfalls and coffee gardens. Who wouldn't want to play hide and seek with the clouds floating amidst the majestic of the Eastern Ghats? Dotted with thick forests, verdant valleys & picturesque waterfalls, the glamping at Eco Retreat Putsil brings travellers to a land of peace and unreal serenity.
Gujarat Tourism – a front runner in camping in the white salt plains of the Rann of Kutch
No one has made camping as popular and memorable an experience as the state of Gujarat. A camping experience at Rann of Kutch is a lifetime experience where you open your luxurious and comfortable tent flap to the scenic white salt plains contrasting with a clear blue sky in the background. During the 90-day RannUtsav festival, from December to February, the well-structured campsites display a series of events that showcase the life, traditions, dance, and music of Gujarat.

Another interesting camping experience is to be found at The Mahal Eco Campsite amid rivers, forests, and bamboo glides which offers wonderful walking, trekking, and bird-watching options. Remote hidden gems like Jambughoda in Gujarat offer numerous forest trails, waterfalls, trekking paths, picnic spots, lakes, bird sanctuaries, and other activities that include tribal interactions and experiences of rural life.
And so the great Indian travel caravan goes on…discovery on the horizon and ever-growing domestic travel and tourism along the way.
Snapshot
As more and more Indians seek new experiences and travel opportunities within their own country, the domestic leisure market has emerged as a vital segment of the nation's tourism industry.
Current Size of the Market: As of 2021, the domestic tourism market in India was estimated to be worth around USD 209 billion. This figure was generated from over 2.2 billion domestic trips taken in the country, highlighting the immense potential of the market. By 2028, Indian tourism and hospitality are expected to earn $50.9 Bn. International tourist arrivals are expected to reach 30.5 Mn by 2028
Forecast: The domestic leisure market in India is expected to maintain its growth trajectory in the coming years. According to estimates, the market is projected to grow at a compound annual growth rate (CAGR) of approximately 8-10% through 2030.
The increase in travel spend within India can be attributed to several factors. The rise in disposable incomes has empowered a larger segment of the population to explore travel opportunities within the country. Additionally, the growing popularity of experiential travel and adventure activities has led to higher spending on these activities by domestic tourists. According to a study by the World Travel & Tourism Council (WTTC), India's travel and tourism sector contributed around 6.8% of the total GDP in 2019, with domestic travel spend accounting for 87.2% of the direct travel and tourism contribution to GDP.
The influence of social media and online travel platforms has created greater awareness of various travel destinations. With further advancements in technology, the development of infrastructure like roads and airports and the continued promotion of India's diverse travel destinations, the domestic leisure market is poised for a bright future.
India has built extensive tourism infrastructure worth approximately $1 Bn (INR 7,000 Cr) to improve the tourist experience. Among the Union Budget 2023: 50 additional airports, heliports, water aerodromes, and advanced landing grounds will be revived to improve regional air connectivity.
Travel mobility – Airports in India will increase to 220 by 2025 with US$1.5 trillion worth of investments through the National Infrastructure Pipeline Scheme (2020-25)
Airbnb: Domestic nights booking in India grew by almost 110% in the country in 2023.
Read More: Latest