Step away from the big box stores and into Kochi's local shopping scene!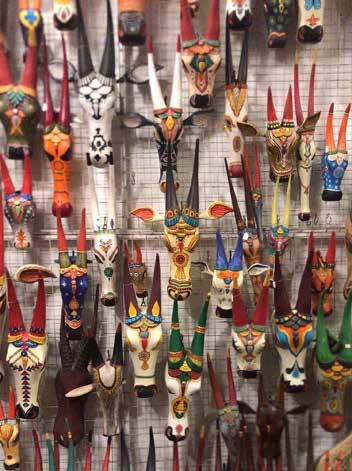 Whether you're looking for a delicious local treat or want to buy spices, custom clothing, handmade bags, or traditional Kerala handicrafts–you can find it all here. Get ready to explore and be a part of all the culture these amazing street markets have to offer!
The charm of street shopping in Kerala's port city of Kochi is the freshness of the local food and shopping experience. There are a variety of small, local shops offering everything from produce to traditional handicrafts. The shopping experience is further enriched by the people and culture that you encounter in these areas.
Visiting some of the flea markets in Kochi city can be an interesting cultural experience. Here, you may find street vendors selling the best in street food and other food items, the aromas wafting by the adjoining shop which has tailors selling custom clothing, and other artisans selling their wares. The street markets offer a diverse array of items such as jewelry, fabrics, kites, toys, handmade bag, and much more. You can also find some great bargains in the form of second-hand goods or antiques.
There is so much that you can do in this beautiful port city – visit the historical landmarks, explore the backwaters of Kerala, or shop and eat at local markets, that you will find that time flies and you are left wanting more…
What kind of cultural window does street shopping in Kochi open?
Street shopping in Kochi provides a window into the culture and customs of Kerala. It is an excellent way to experience local life and get a feel for how people go about their everyday lives. From spices, fabrics, kites, traditional handicrafts, jewelry, toys, and handmade bags – you can find all these items in small shops and markets around the city.
Shopping in these areas will also provide you with an opportunity to interact with local vendors and artisans, which can be a great learning experience as well as help support small businesses. Visiting flea markets is a great way to discover hidden gems and pick up unique souvenirs that reflect the culture of Kochi
Jew Town in Fort Kochi
Jew Town in Fort Kochi is a fascinating historical area that is full of old-world charm. With its unique mix of colonial, Indian, Jewish, and Dutch heritage, there are plenty of interesting sights to explore. The architecture in the area stands out with its brightly colored buildings and picturesque wooden structures towering over narrow alleys. As you wander through the streets of Jew Town, you will be amazed at the traditional Jewish culture that is still alive in this area.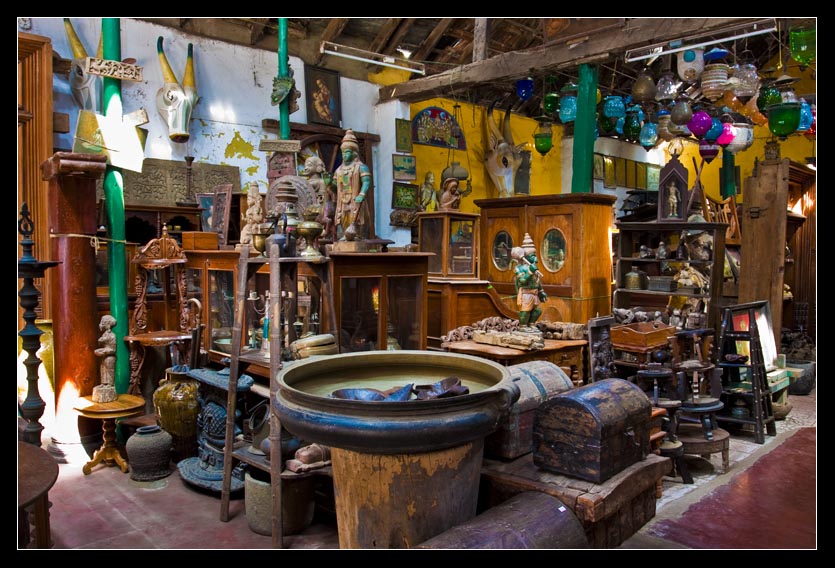 There are many old-fashioned shops and stalls selling spices, antiques, fabrics, and jewellery. You can also find a range of cafes and restaurants serving up delectable local cuisine. The Synagogue of Cochin is also a must-see attraction which is the oldest active synagogue in the Commonwealth of Nations and contains numerous artifacts that have been preserved for hundreds of years. Jew Town is an enchanting place that captures the essence of Fort Kochi's rich history and culture
Jew Town in Fort Kochi is home to one of the oldest markets in India. It's a bustling and colorful market brimming with life, vibrant colors, and flavors. The streets are filled with stalls selling spices, artifacts, and souvenirs from around the world. You'll find everything from fresh fruits and vegetables to traditional jewelry and handmade crafts. It's a must-see for any visitor to Kochi, and a great place to pick up some unique items!
Some of the antique shops sell colonial-era and heritage pieces, as well as Jewish items that are hard to find anywhere else. And if you're looking for a snack, there's no shortage of delicious local treats! From chai and samosas to fresh coconut water, Kochi's oldest market has something for everyone. So come explore the vibrant streets of Jew Town and get lost in the sights, sounds, and tastes of old Kochi. You won't be disappointed!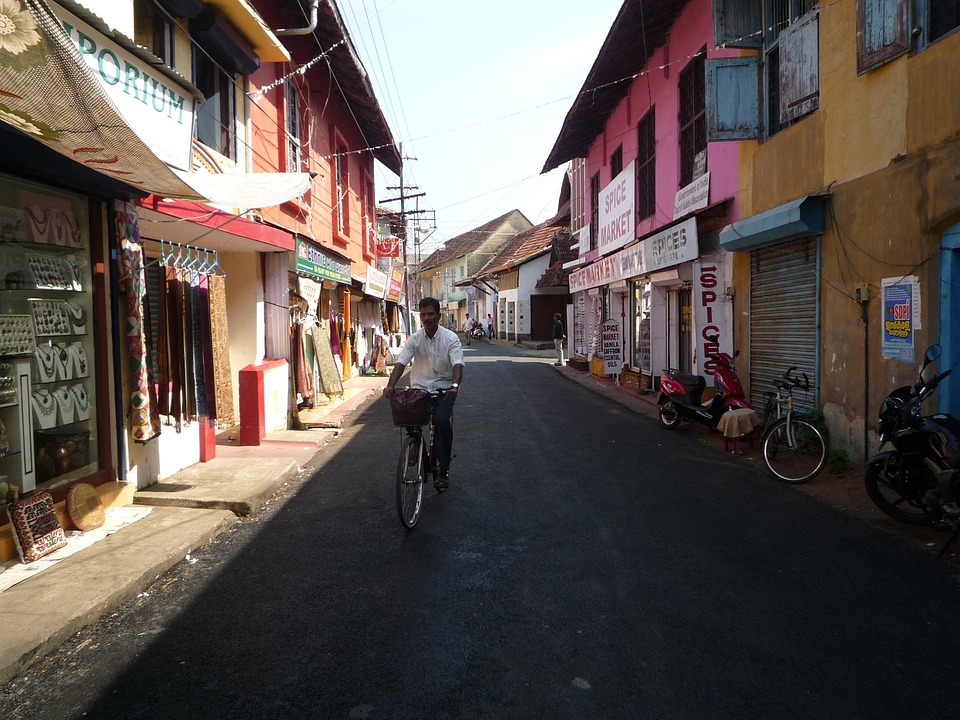 Jew Town in Fort Kochi is known for its unique local handicrafts and souvenirs. You can find a variety of handmade items such as coir mats, hand-woven baskets, Kathakali masks, Kerala Sarees and other traditional clothing, seashell artworks, brassware, wooden sculptures, Ayurvedic herbs and oils, traditional handicrafts, colourful umbrellas and cane furniture among other things. Jew Town is also known for its large selection of spices such as pepper, cardamom, turmeric, cinnamon and nutmeg. These spices are sold in baskets or sacks at various stores here. Be sure to check out all these unique items when you're in the area!
Broadway
Broadway is a bustling market in Kochi that's known for its old-world charm. The sloping-roofed buildings of the traditional shops add to the picturesque atmosphere. Here, you'll find an array of stalls selling everything from home appliances and jewelry to books and clothes.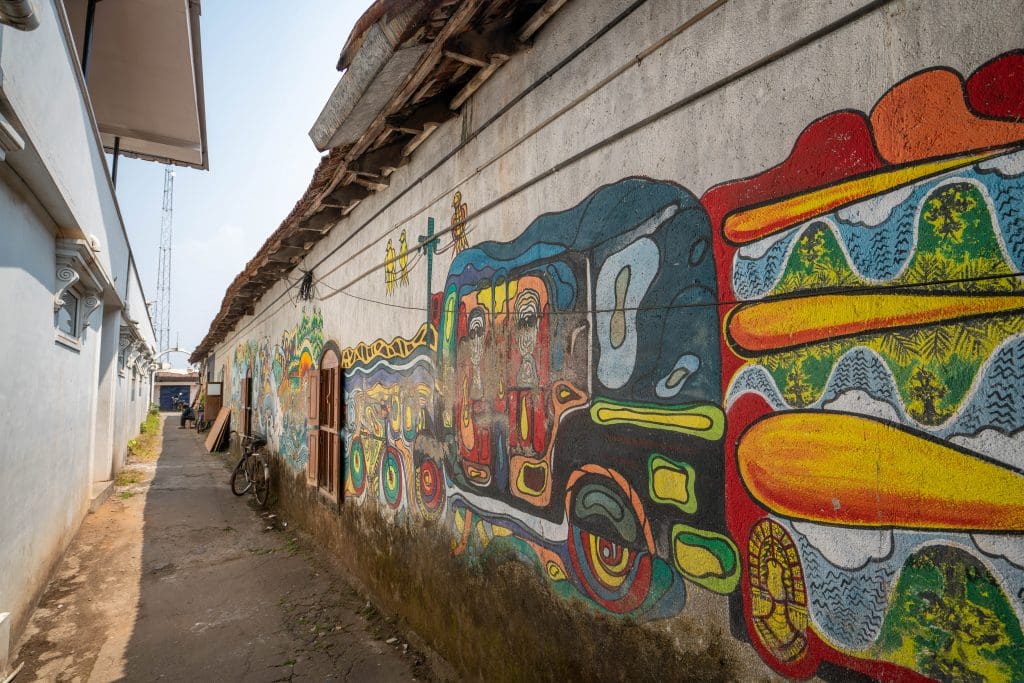 When you visit Broadway Market in Kochi, you'll find an array of unique local handicrafts and souvenirs to take home. You can pick up traditional Keralan saris, spiritual artwork such as paintings of deities and palm-leaf lamps, intricately carved wooden statues, hand-painted umbrellas, vibrant fabrics with traditional patterns, and much more. Other popular souvenirs include Keralan spices, banana chips, local jewelry, and handcrafted leather items. It's the perfect place to pick up some one-of-a-kind keepsakes!
There are also plenty of eateries serving up delicious local cuisine. It's a great place to explore and grab some souvenirs! The lively atmosphere, friendly locals, and unique offerings make Broadway an unforgettable experience. Make sure you check it out when you visit Kochi!
Princess Street
Princess Street is a charming stretch of cobblestoned road in Fort Kochi, Kerala, India. Here you can still find some of the old colonial buildings from the British era and marvel at the beautiful architecture. The street offers a glimpse into India's past and its European influences, as well as an insight into the lives of the locals.
The street is lined with colorful shops, cafes, bakeries, and boutiques selling souvenirs, handicrafts, spices and locally made clothes. As you walk the street you can smell the aroma of freshly baked goods and relish in the sights and sounds of local life. You can get a sense of the colonial heritage that Fort Kochi still has to offer, with its many old churches, buildings and monuments.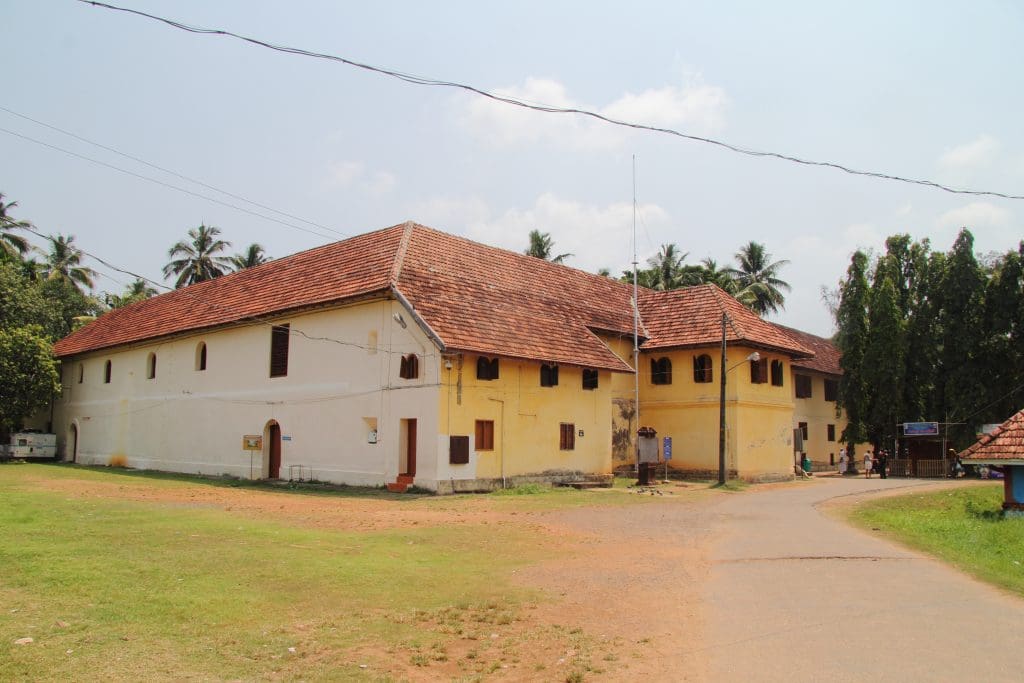 At the end of Princess Street, you can find the Dutch Palace, a magnificent building built by the Portuguese in 1555. After being taken over by the Dutch in 1663 it was renamed Mattancherry Palace (or Dutch Palace). It's a great place to take pictures, learn about the history of Fort Kochi, and see its proud past.
Whether you're looking for souvenirs, unique architecture, or just an exciting stroll in an exotic part of India, Princess Street is the place to explore. From local shops and street vendors to grand colonial buildings, the charming street of Princess Street lets you explore the storybook atmosphere of this remarkable destination.
Is there a special shop in Princess Street, Fort Kochi I should visit on my trip here?
Absolutely! There are several unique shops and boutiques along Princess Street that you should definitely check out. One particularly special shop is the Spice Market, which sells a variety of local spices, herbs, incense, and aromatherapy products. You can also find a wide selection of handmade jewelry, clothing, and souvenirs from all over India.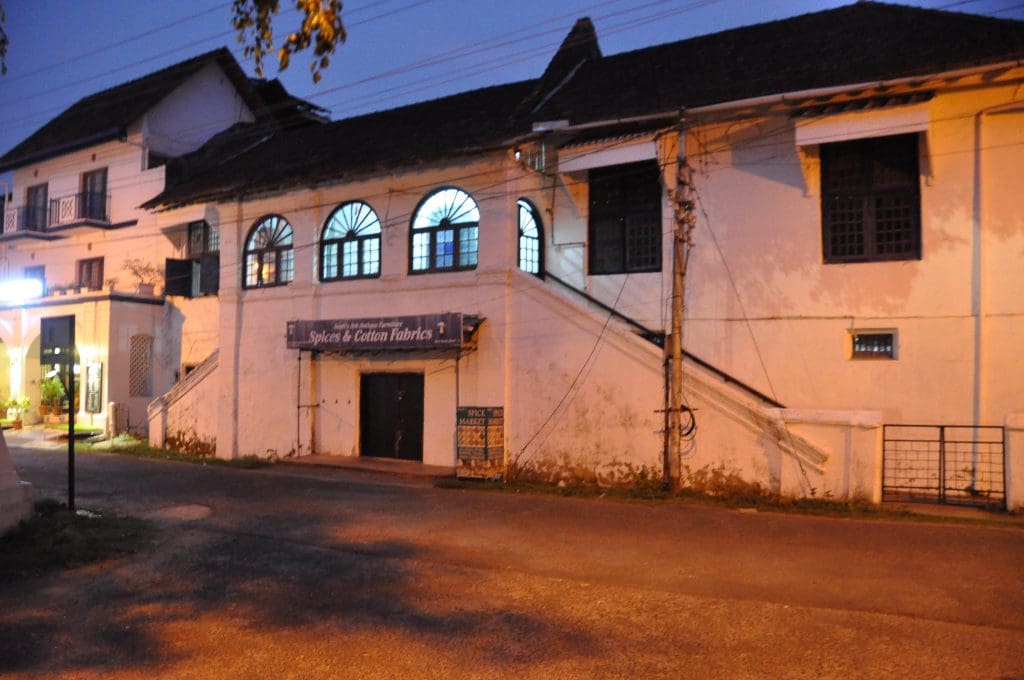 You should also take the time to visit some of the local cafes, bakeries, and restaurants on the street to try out authentic South Indian cuisine. There are plenty of hidden gems in Princess Street that everyone should explore!
Bazaar Road
Bazaar Road in Fort Cochin is a bustling shopping destination that offers visitors a unique combination of traditional and modern retail outlets. The street is lined with an array of shops, from small family-run stores selling traditional handicrafts and souvenirs to larger chain stores selling international brands. From clothing and jewelry to electronics, antiques, home decor, books and more, visitors can explore and enjoy a fun-filled vacation.
The atmosphere of Bazaar Road is reminiscent of a traditional Indian bazaar – the air is filled with the smells of incense and spices as shoppers wander around haggling for the best deals. Many shops are decked out in bright colors and decorations, while street food vendors offer up delicious local snacks. With its vibrant energy and unique culture, Bazaar Road is a great place to explore and find something special.
Any particular shop that is famous on Bazaar Road and is a must-visit?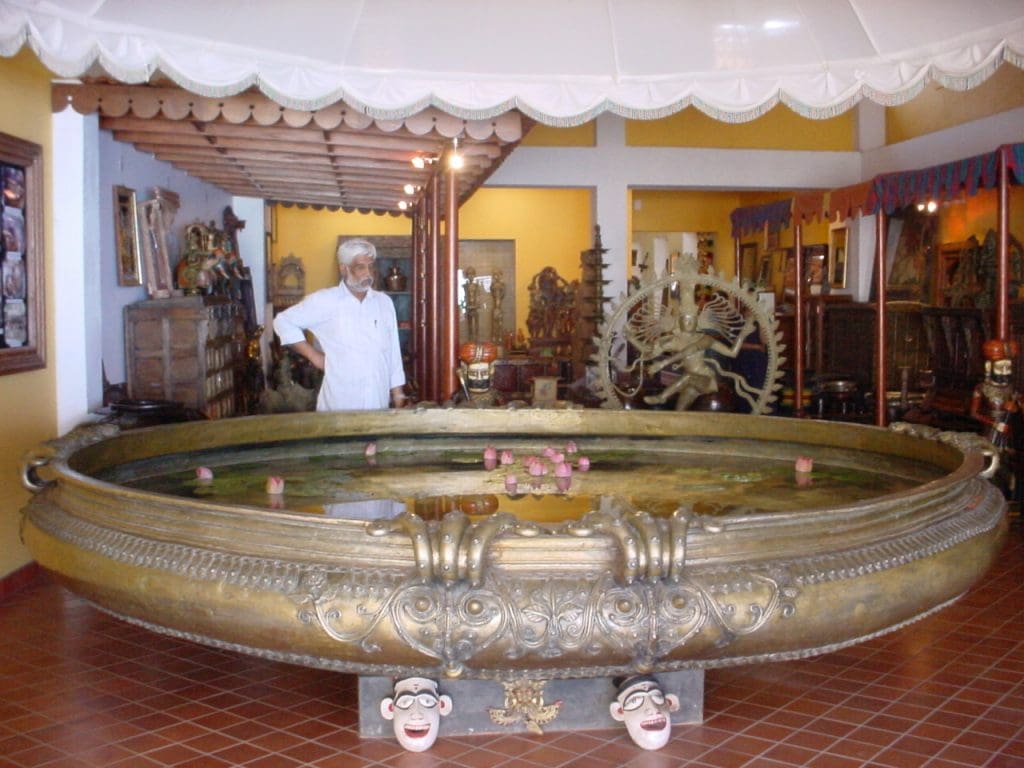 One of the most popular shops on Bazaar Road is The Blue Elephant, an antique shop specializing in vintage furniture and home décor. They also sell a variety of unique items from all over India such as textiles, jewelry, musical instruments, and much more. It's a great place to find one-of-a-kind pieces and get lost in the wonderful selection of antiques.
Where to find delicious local food while shopping
You can find some delicious local food in Jew Town, Princess Street, Broadway, and Bazaar road in Kochi. In Jew Town, check out Tree House Café & Restaurant, Coconut Grove Restaurant, and Thalassery Cuisine. Princess Street is famous for its eateries like – Kochi Kitchen (Kallepalli); Puttu Kadai; Kadavu Cafe & Bakery and Appam & Stew. If you are shopping in Broadway, douse your hunger at Saratha Vilas Restaurant, Tandoori Nights Restaurant, and Raju's Veg & Non-Veg Restaurant. Bazaar Road has a plethora of well-known eateries serving local cuisine, like Nalukettu Restaurant; Kashi Art Cafe & Bar; The Harbour Restaurant & Bar, and Tastes of Kerala Restaurant.
What is the best Street Food you must try In Kochi?
Kochi is a great place for street food lovers. From lip-smacking dosas and specialty chutneys to freshly made idlis, Kochi has delicious street food delicacies on offer: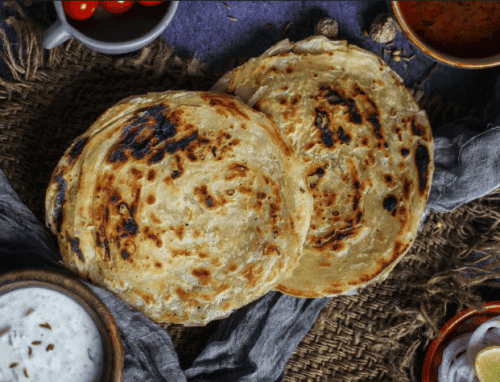 Appam with Stew: This traditional Kerala breakfast dish consists of a thin pancake made from fermented rice batter and served with a spicy stew. Appam is usually accompanied by vegetables, fish, or chicken curry.
Pazham Pori: This snack consists of slices of ripe banana dipped in batter and deep-fried until golden brown. It's usually served with a dollop of sweetened condensed milk.
Puttu and Kadala Curry: This delicious combination of steamed cylinders made with rice flour and grated coconut, served alongside a spicy black chickpea curry is one of the most popular street foods in Kochi.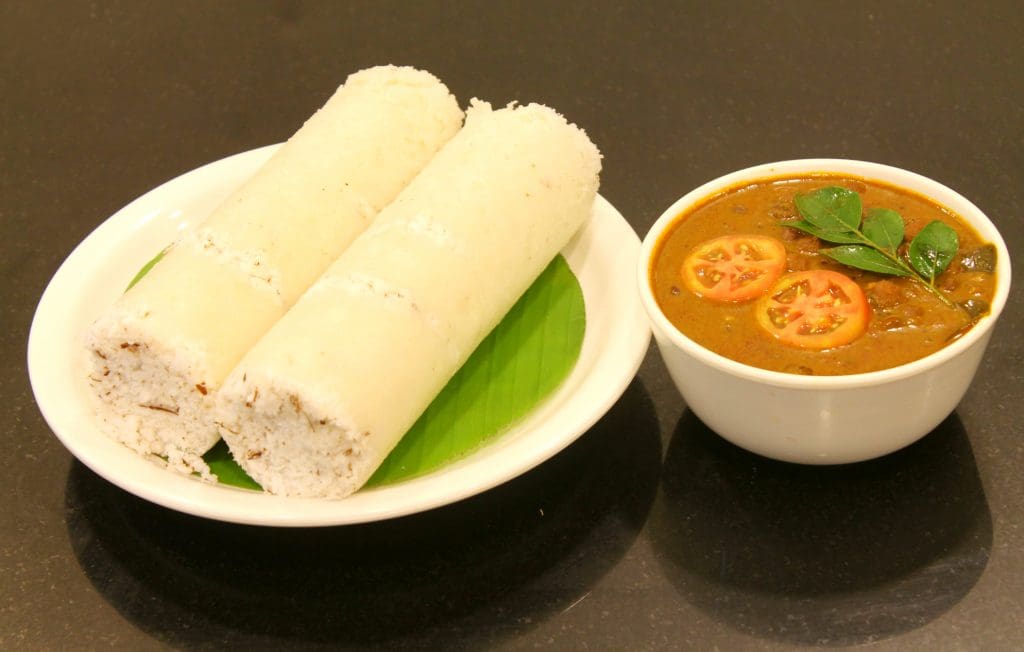 Idiyappam: These thin noodles are made from steamed rice flour, and topped with a range of delicious curries or vegetables.
Kallummakaya Fry: This is an authentic Kerala delicacy made by shallow-frying mussels in a spicy batter. It's usually served with coconut chutney and is one of the most popular street food items in Kochi.
Fish Fry: Kochi is famous for its freshly caught seafood, and the fish fry is one of the must-try street food items in this city. It's usually served with a spicy masala paste and lemon wedges.
Prawn Curry: This delicious dish consists of prawns cooked in a traditional Kerala-style coconut curry. It's usually served with steamed rice or appam.
Masala Dosa: This popular south Indian dish consists of a thin paper-like crepe filled with a spicy potato masala and served with chutney and sambar. It is one of the most popular street food items in Kochi.
So, if you're visiting Kochi and looking for a unique street food experience, make sure to try some of these delicious dishes.
These popular markets in Kochi add an extra layer of charm to the city's character, making it even more special.
Read More: Latest