Nobel Laureate Rabindranath Tagore envisioned a place of learning where the ideas and aspirations of young minds would be unfettered by superficial barriers, and that is how Shantiniketan came into being.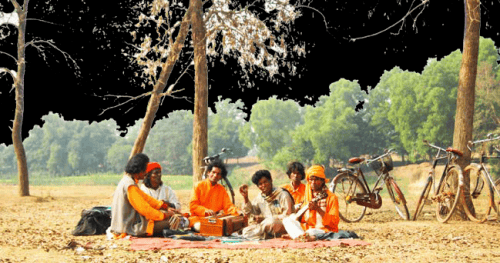 "The highest education is that which does not merely give us information but makes our life in harmony with all existence" – Rabindranath Tagore.
Rabindranath Tagore envisioned a place of learning where the ideas and aspirations of young minds would be unfettered by superficial barriers, and that is how Shantiniketan in West Bengal came into being. Established in 1863, it sought to rescue education from the confines of the classroom, while merging it with nature. In due course of time, Shantiniketan evolved into the Visva Bharati University, where the seeds of creativity and talent flourished beautifully.
In the year 1862, Maharishi Debendranath Tagore, father of Nobel Laureate Rabindranath Tagore, on a boat ride through Birbhum, came across a landscape with red soil and lush green paddy fields that was a perfect picture of tranquillity. Enchanted by the kaleidoscopic beauty, he bought a large tract of land, built a small house and planted some saplings, and that is how Shantiniketan was established.
In 1901, Rabindranath Tagore established a school that consisted of five students, including his eldest son, with an equal number of teachers. Modelled on the lines of the ancient Gurukul system, he named it Brahmacharya Ashram, in the tradition of ancient forest hermitages called "tapoban." In the year 1913, Tagore was awarded the Nobel Prize for Literature for his book of poems, Gitanjali; and within the same year, he transformed the school into the Visva Bharati University.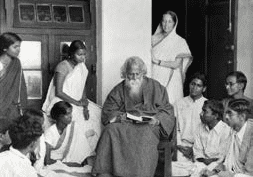 And so, Shantiniketan, a small town in West Bengal situated about 180 km from Kolkata, became well known for being the home of Nobel Laureate Rabindranath Tagore and his university Visva-Bharati. This peaceful town with its lush green surroundings will take you back to the times when it was inhabited by famous artists, scholars, and social reformers.
The best thing is that you can experience the old-world charm of Bengal even in this modern era. The narrow lanes lined with trees, the traditional ghotul buildings, the quaint little marketplaces, and colourful fairs all make it a delightful place to visit. It is no wonder that Shantiniketan is set to be soon recognised as a UNESCO World Heritage Site and receive the distinction of the world's first living heritage university.
A few of the best things to do in Shantiniketan are:
Visit Tagore's Ashram – the Uttarayan Complex
The house where Rabindranath Tagore spent his most creative days can be visited and is open for public viewing. It contains many artifacts related to the poet's life, research materials, and other memorabilia.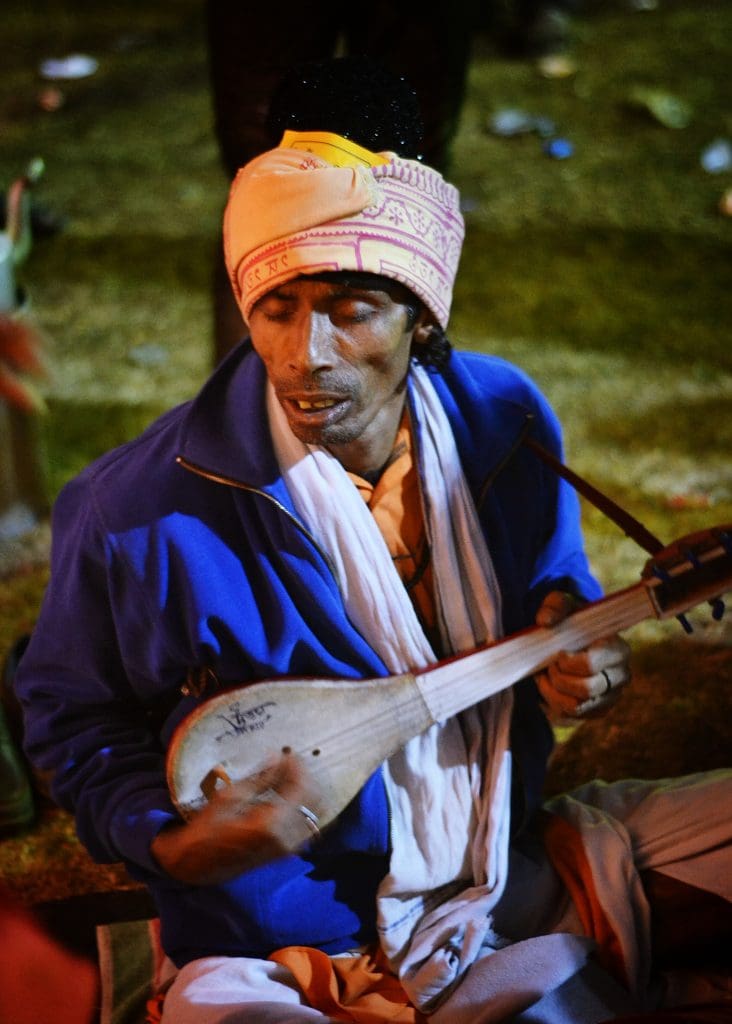 The Uttarayan Complex consists of five homes that Tagore lived in at various stages in his life. The first of these homes was Konark, which served as a venue for poetry recitations and play rehearsals, while Shyamali (an eco-friendly mud house) was an experiment conducted by Tagore to see if a permanent mud roof could be built.
The outer walls of the houses in the Uttarayan Complex are adorned with mud murals, which were painted by students of Kala Bhawan in 1935, under the supervision of the eminent painter Nandalal Bose. The Uttarayan Complex has also hosted many eminent people, including Mahatma Gandhi, who stayed here in 1940.
Visit the Visva-Bharati University and Rabindra Bhavan Museum
A stunning campus full of historical buildings, lush greenery, and open classrooms for its students, it was founded by Tagore in 1921. This university is a great place to explore and learn about Indian culture and literature. At the nature-embracing Ashram, visitors can explore a wealth of visual delights.
Gaze in awe upon grand frescoes on the walls of many departments in the Ashram and be enchanted by quaint yet timeless features such as the Glass Temple, Amra kunja, Chhatimtala ( name of trees – the spot where Shantiniketan came into being), Bakul bithi, or Kala Bhavan Sangit Bhavan area – previous home to many who sought harmony with their natural environment.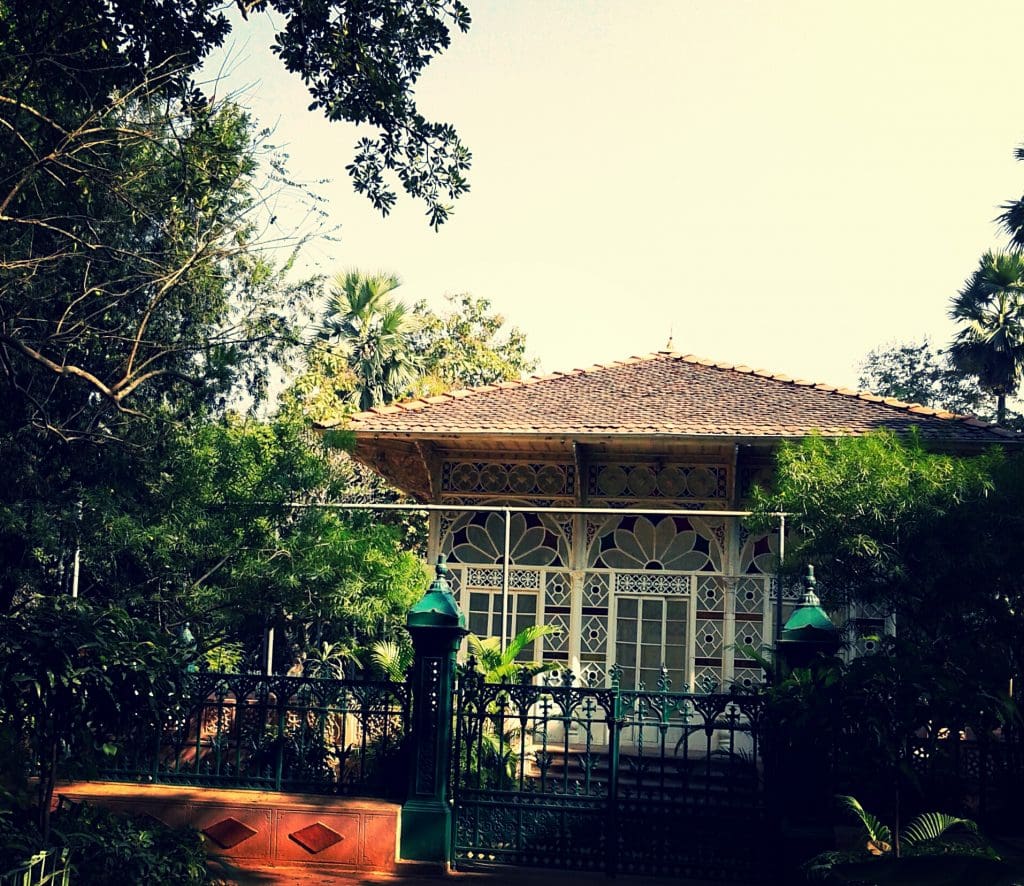 The Gitanjali wing is a must-see with groups singing songs composed by Tagore himself set to beautiful tunes. And be sure to take time out at Mrinalini Ananda Pathshala, named after Tagore's wife—truly an unforgettable way to spend your day! Take a walk to Kala Bhavan (the art wing of the university), appropriately resplendent in black and white murals.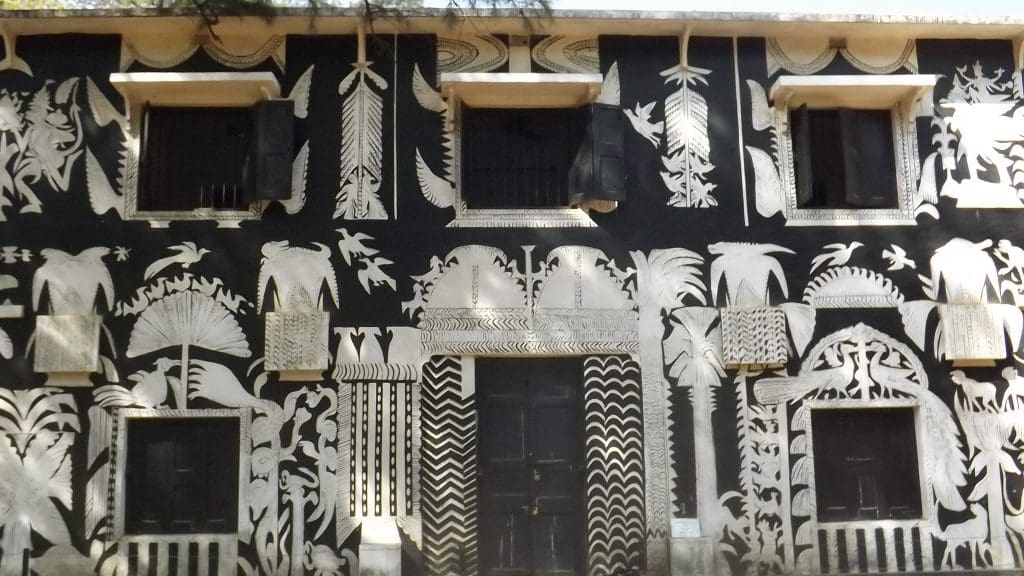 The University also has an art gallery that showcases remarkable paintings by several renowned artists. Don't miss the museum showcasing generations past – from Rabindranath Tagore's grandfather to his father who was the original founder of Santiniketan!
Rabindra Bhavan Museum was designed by Rabindranath Tagore's son, Rathindranath, and houses several original manuscripts, gifts, photographs, letters, and medallions that were collected by Tagore during the course of his travels worldwide.
However, the main attraction of the museum comprises a display section and the five homes lived in by Tagore. In this section, one would also find the original paintings of Rabindranath and many others by other artists, along with countless photographs.
Experience a cultural festival – the 'Poush Mela'
The 'Poush Mela', held every year in December, is a great opportunity to experience the vibrant culture of Bengal. People from all over India gather here to enjoy traditional folk music and dances, indulge in local delicacies, and shop for handicrafts, saris and jewellry.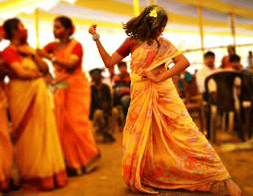 Poush Mela is celebrated on the Founding Day of the University. On this occasion, the entire place is immersed in a festive atmosphere and one can witness folk songs, group dances, and some of the most incredible performances delivered by the Bauls (traditional wandering minstrels of Bengal).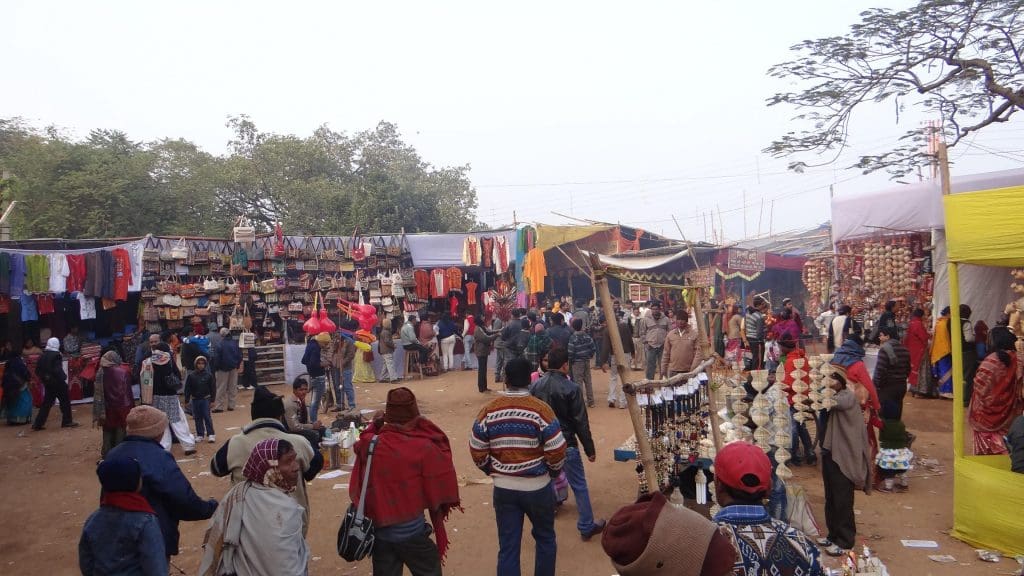 Similarly, Nandan Mela originally started to raise money for underprivileged children, is today celebrated as an event where university students display their art and craft. Other festivals like Sarodotsav (Autumn Festival), Maghotsav (Founding Day of the Shantiniketan campus) and Brikhsharopan Utsav (Tree Planting Festival) are all celebrated with great pomp and enthusiasm.
Visit Sriniketan, Tagore's ancestral home
Sriniketan is a rural development project started by Tagore. Visit the various workshops, arts and crafts centers and traditional homesteads to learn more about this unique experiment in rural upliftment.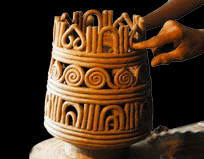 In 1922, Sriniketan, intended as a rural construction centre, was established in Shantiniketan. This centre, besides being devoted to the growth and development of arts and crafts, pottery, leatherwork, batik print and woodwork, also exposes its students to the socio-economic problems facing India, agriculture, the welfare of villages, adult education, and so on. Some other places of interest for visitors include Deer Park and Kala Bhawan.
Take a nature walk through Bolpur Santiniketan
The vast expanse of forests and meadows in the area makes it an ideal destination for a leisurely walk. Enjoy the beauty of nature while exploring rural life and its many attractions. This easy 3-km loop trail is great for hikers and birders alike looking to take in the stunning scenery – think red soil fields, towering green forests, and a tranquil riverbank dotted with rocks! Get ready to explore away from crowds as you soak up the beauty of this region.
Take a deep breath and surround yourself with nature in this picturesque region! Enjoy the diverse, lush surroundings of the nearby Ballavpur Wildlife Sanctuary – you may find yourself spotting deer amongst an array of varied bird and plant species. Get your dose of history as well as tranquility at its finest here.
Shantiniketan is truly a paradise of natural beauty and culture that holds many surprises for those who visit it. What Tagore wrote holds true till today: 'Visva Bharati is like a vessel carrying the cargo of my life's best treasure and I hope it may claim special care from my countrymen for its preservation'.
How to reach
Rail: The nearest railhead is Bolpur, 2km away from Shantiniketan.
Train: Trains connect Bolpur with Howrah and Sealdah (Kolkata).
Road: An excellent road connects Shantiniketan with Kolkata.
Read more: Latest