Visiting Mumbai, the City of Dreams? If the iconic attractions and history of this incredible city weren't enough for you to pack your bags, then prepare to be spellbound!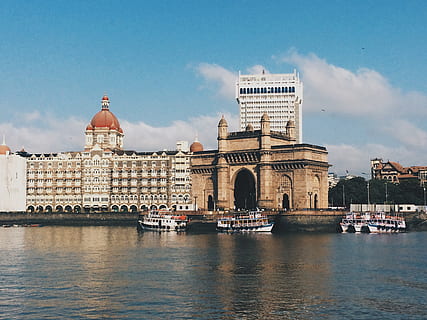 With its vibrant culture, diverse religions, delicious cuisine and stunning beaches, it's no surprise that so many tourists flock to this metropolitan hotspot.
Discover why so many people call Mumbai home when you read through 'Unearth the Magic of Mumbai – 10 ways to explore rich heritage and great culture'- a guide that will illustrate all the hidden gems of India's most populous city. From grand museums to sensational temples, bustling markets and more- let us show you how unforgettable your trip to Mumbai can truly be!
Heritage Walks and Art Deco buildings in the city's famous precincts
Find the magic of Mumbai's rich colonial heritage through a breathtaking tour of the iconic Fort and Colaba districts. Don't miss must-see landmarks like the Gateway of India, the esteemed Taj Mahal Hotel, the magnificent Wellington Fountain, the revered Prince of Wales Museum, the renowned Elphinstone College, the famed Bombay High Court, the bustling Crawford Market, and so much more!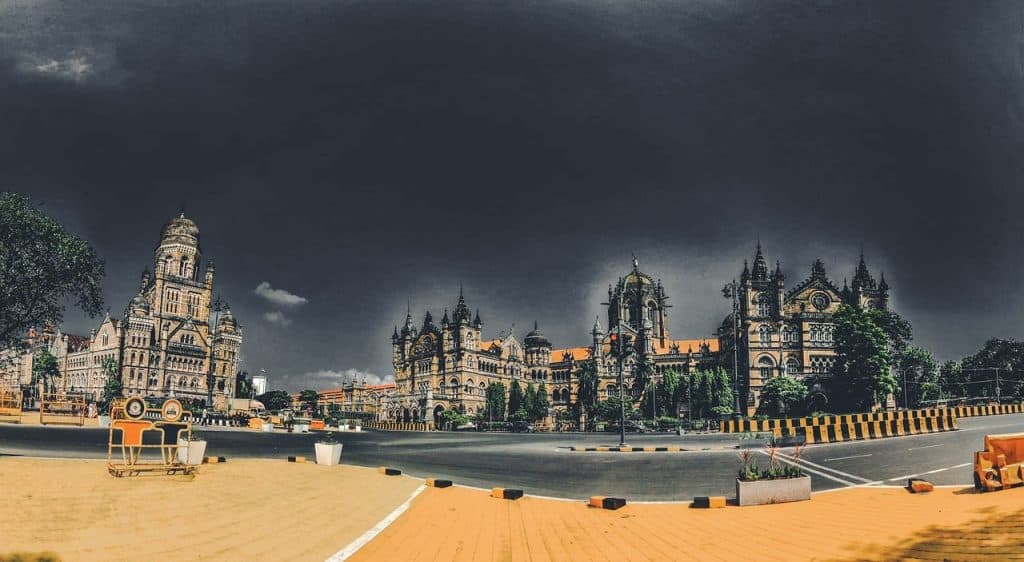 Uncover the rich history and architectural wonders of Mumbai through heritage walks. Explore iconic neighbourhoods like Fort, Colaba, and Kala Ghoda, where colonial-era buildings coexist with modern structures. Marvel at architectural gems like the Gateway of India, Chhatrapati Shivaji Terminus (a UNESCO World Heritage Site), and the grand Victorian and Art Deco buildings of Marine Drive. Engage with local guides who will narrate fascinating stories about the city's past, cultural heritage, and the people who shaped Mumbai into what it is today.
Bollywood Magic
Bollywood, a blend of Bombay (Mumbai's previous name) and Hollywood, is India's Hindi-language film industry, the birthplace of the world-renowned Bollywood film industry in Mumbai, producing over 1,000 films annually. Many visitors eagerly anticipate experiencing Bollywood culture, making Mumbai one of their top travel destinations. Thankfully, various Bollywood-themed tours and attractions are available to welcome curious visitors with open arms.
Immerse yourself in the glitz and glamour by taking a Bollywood studio tour or attending a live film shoot. Witness the behind-the-scenes action, dance rehearsals, and intricate costume designs that bring the magic of Indian cinema to life. If you're a fan of dance and music, don't miss the chance to learn some Bollywood dance moves through specialized workshops. Experience the larger-than-life world of Bollywood and capture memorable moments on the sets.
Comprehensive tours visit Film City, while some include visits to other places like S. J. Studios—and a few cover both. Many tours also stop in the neighbourhoods where several Bollywood stars reside. If you're aspiring to grace the silver screen, you're on your own, but hanging out in Colaba could increase your chances of getting spotted by a casting agent.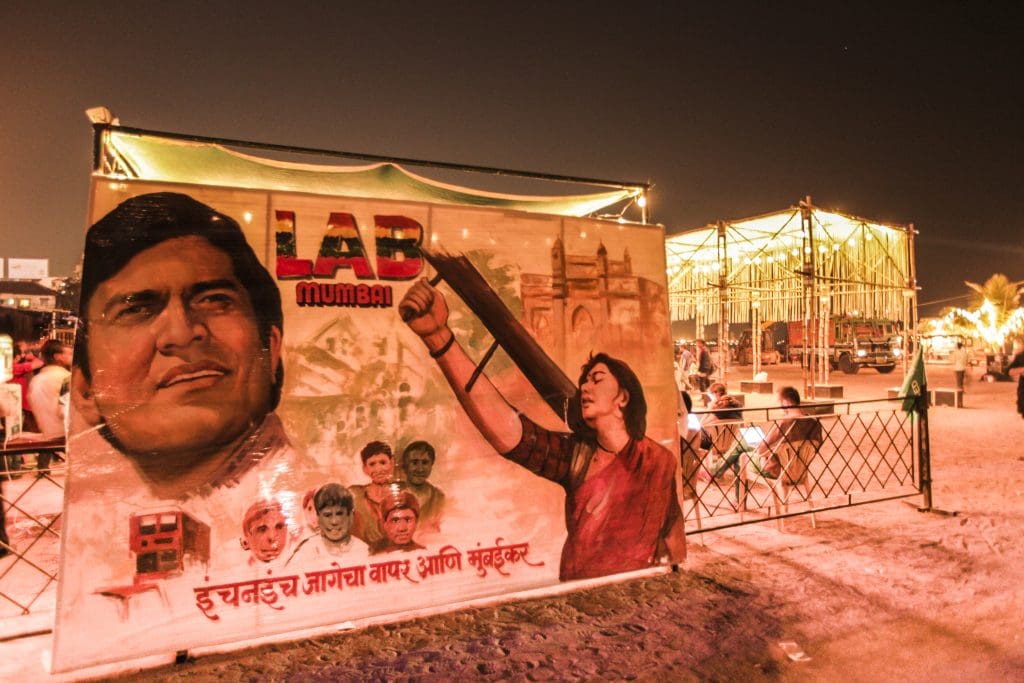 Haji Ali Dargah – a sacred mirage off the coast
Situated on a tiny islet in the Arabian Sea, the Haji Ali Dargah is a revered Muslim shrine and an architectural marvel. The Indo-Islamic shrine houses the tomb of the esteemed Muslim saint Pir Haji Ali Shah Bukhari. According to legend, Haji Ali passed away during a pilgrimage to Mecca, and his casket miraculously drifted back to this very location. Witness this magnificent sight for yourself and experience the spirituality it exudes.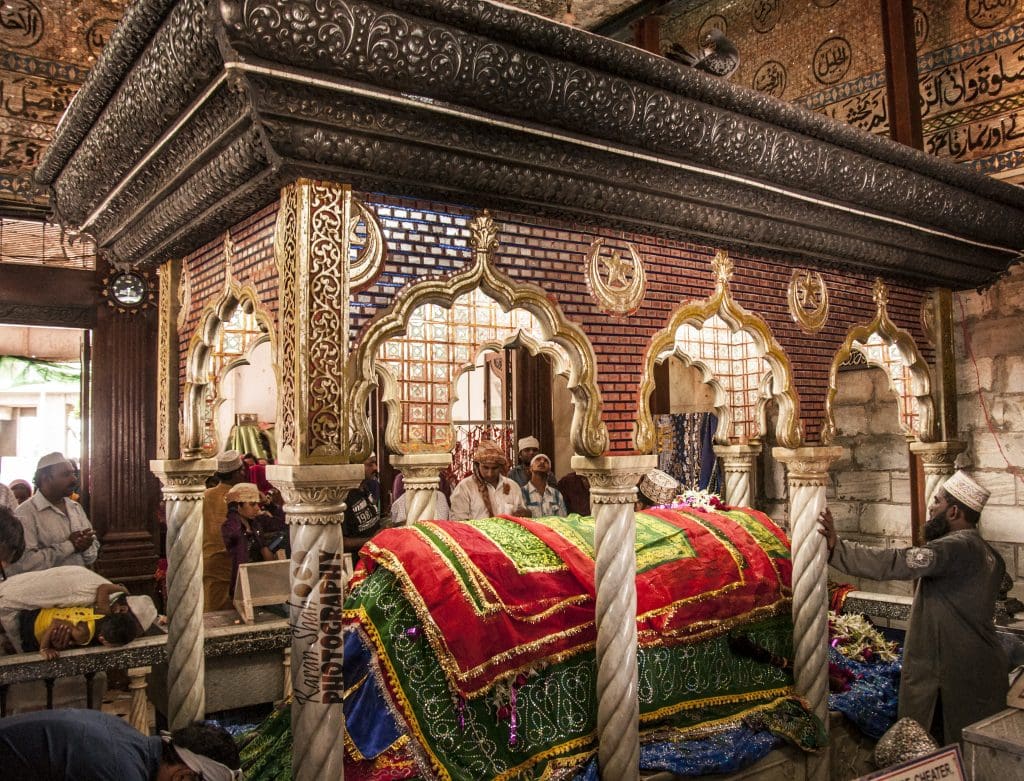 Linked to the mainland by a narrow causeway, this ancient mausoleum is dedicated to the Sufi saint Pir Haji Ali Shah Bukhari. Explore the exquisite Indo-Islamic architecture adorned with intricate marble work and calligraphy. The serene ambience and panoramic views of the coastline make it an ideal spot for introspection and reflection. Pay your respects and witness the spiritual harmony that exists within the diverse fabric of Mumbai.
Hop aboard Mumbai's lifeline – Local Train Adventure
Hop aboard Mumbai's lifeline, the local trains, for an authentic and exhilarating experience. These crowded trains are a true reflection of the city's energy. Join the locals as you navigate through the bustling stations, witnessing the diverse tapestry of Mumbai's daily life. Whether it's the slow-moving "slow locals" or the fast-paced "fast locals," the train rides provide a glimpse into the city's vibrant spirit. Don't forget to try the famous "dabbawalas" lunchbox delivery system, which operates on these trains, showcasing Mumbai's unique organizational prowess.
It is wonderful to see historic architecture as you pass through the Western Line of Mumbai's railway stations. Admire charming old buildings, traditional bungalows, and isolated railway quarters along the way. Avoid the crowds by travelling during non-peak hours and enjoy the sights worry-free.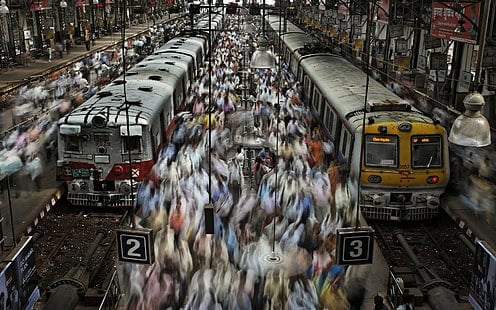 Mumbai's legendary finger-licking street food
From finger-licking pav bhaji to the must-have, vada pav, Mumbai is famous for its authentic street food, which is widely available on the streets of Mumbai. You can also shift from the mainstream and try the Bombay Duck or the Shark Fry recipes close to the heart of Mumbai.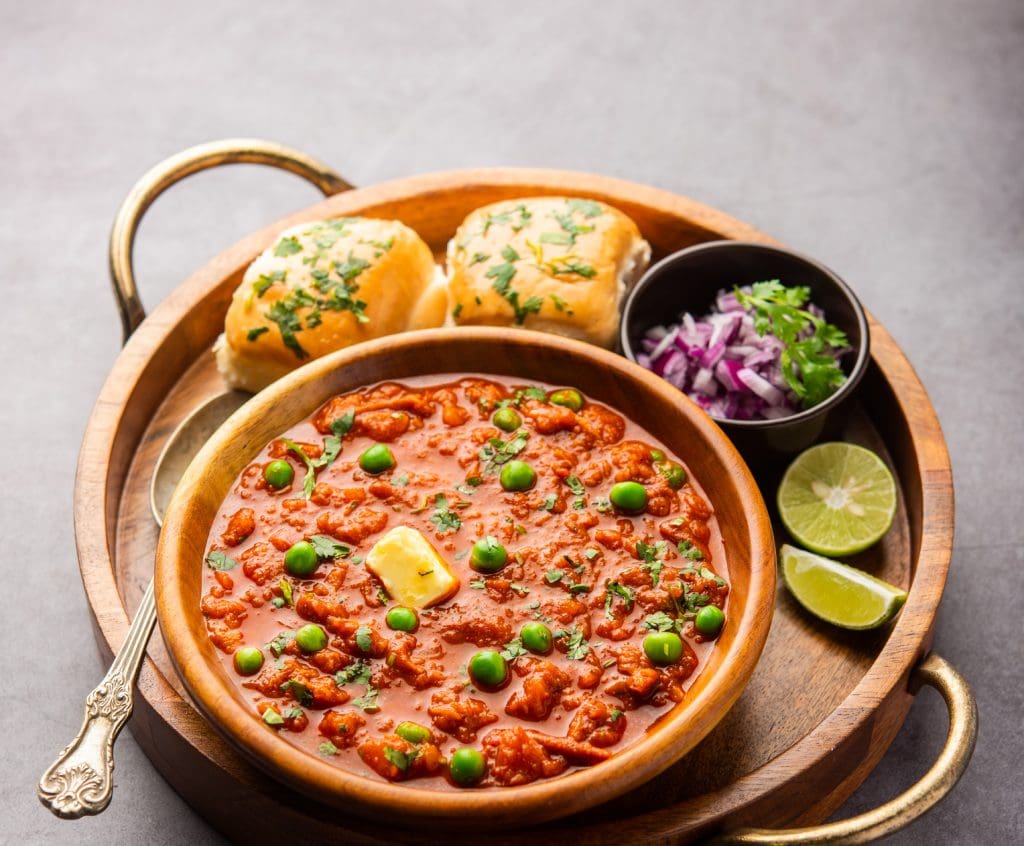 Mumbai is a food lover's paradise, and its street food scene is legendary. Embark on a gastronomic adventure through the city's bustling streets, where you'll find mouthwatering delights at every corner. From the iconic vada pav (spicy potato fritter in a bun) to pav bhaji (buttery bread with spicy vegetable curry), sev puri (crispy snack with chutneys and toppings), and Mumbai-style dosas, the array of flavours will leave you craving for more. Dive into the bustling food stalls and embrace the chaos as you indulge in the city's culinary delights.
These street delicacies offer a true taste of the city, easily found on the bustling streets. For a unique spin, indulge in the local delicacies like Ragda Pattice and kebabs and rolls that capture the essence of Mumbai's heart.
Queen's Necklace – Marine Drive
Experience the beauty and grandeur of Mumbai's iconic landmark, Marine Drive. This C-shaped, six-lane concrete road spans 3 km, linking Nariman Point to Babulnath and lying at the foot of Malabar Hill. Palm trees line the promenade, leading to the northern end where Chowpatty Beach lies.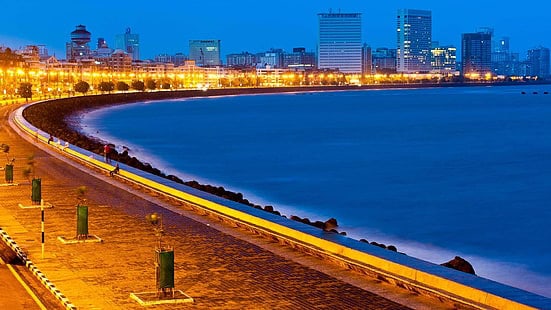 Sunset on this walkway is a breathtaking experience, drawing large crowds to take in the stunning views. Known as the Queen's Necklace, the bird's-eye view at night showcases the necklace-like curve illuminated by yellow lights. This bustling coastal promenade is a must-see destination, rich in history and beauty.
Dharavi Slum Tour – unique and eye-opening experiences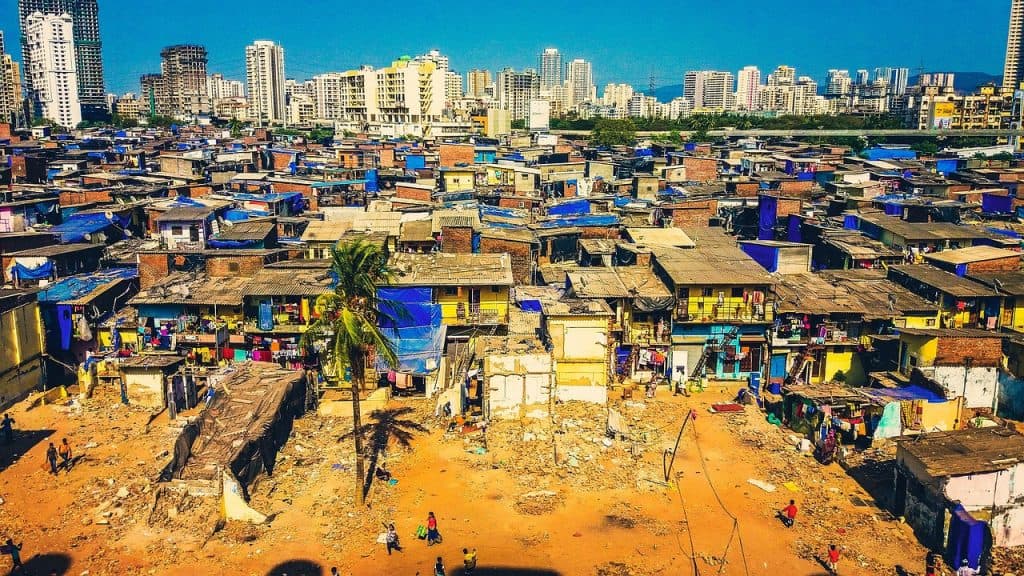 While Mumbai's glamorous side is well-known, a visit to the Dharavi slum offers a unique and eye-opening experience. Embark on a guided tour to explore this vibrant community, known as one of Asia's largest slums. Witness the entrepreneurial spirit of its residents as you navigate through narrow lanes, bustling markets, and small-scale industries. Engage with local artisans, visit pottery workshops, and gain a deeper understanding of the resilience and diversity within Dharavi.
Elephanta Island Excursion – UNESCO World Heritage Site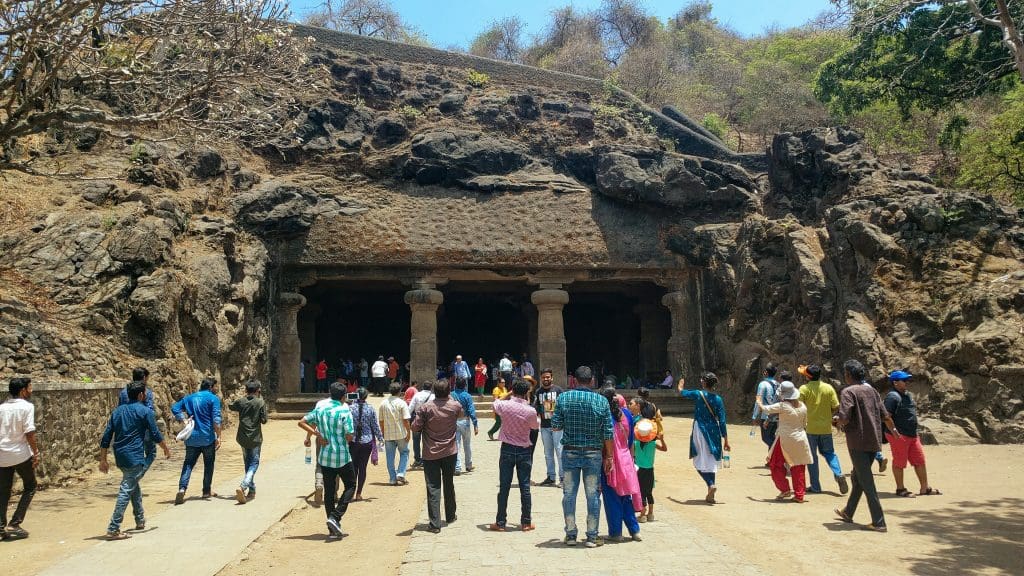 Escape the city's hustle and bustle by taking a short ferry ride from Mumbai's Gateway of India to Elephanta Island. This UNESCO World Heritage Site is home to the stunning Elephanta Caves, featuring intricate rock-cut temples dedicated to Lord Shiva. Marvel at the ancient sculptures and architectural marvels while enjoying the serene ambience of the island. Don't miss the opportunity to climb the steps to Cannon Hill, offering panoramic views of Mumbai's coastline.
Chor Bazaar Shopping – a famous flea market known for its eclectic collection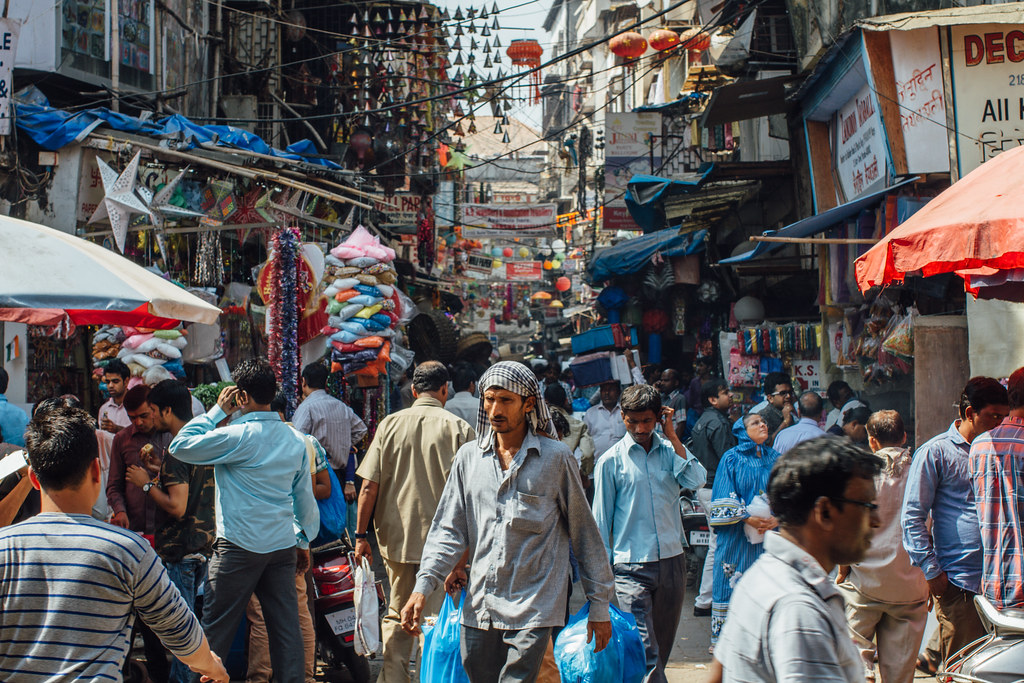 Dive into the vibrant world of Chor Bazaar, a famous flea market known for its eclectic collection of antiques, vintage items, and unique curiosities. Located in South Mumbai, this bustling market has a rich history and is a treasure trove for bargain hunters. Explore narrow alleys lined with shops selling everything from vintage cameras to antique furniture, Bollywood posters, and quirky collectibles. The market's name translates to "Thieves Market," adding an air of intrigue and adventure to your shopping experience.
Parsi Food Trail – a lesser-known culinary delight
Indulge in the lesser-known culinary delights of Mumbai's Parsi community. The Parsis, descendants of Persian immigrants, have a unique and delectable cuisine that combines Persian, Gujarati, and British influences.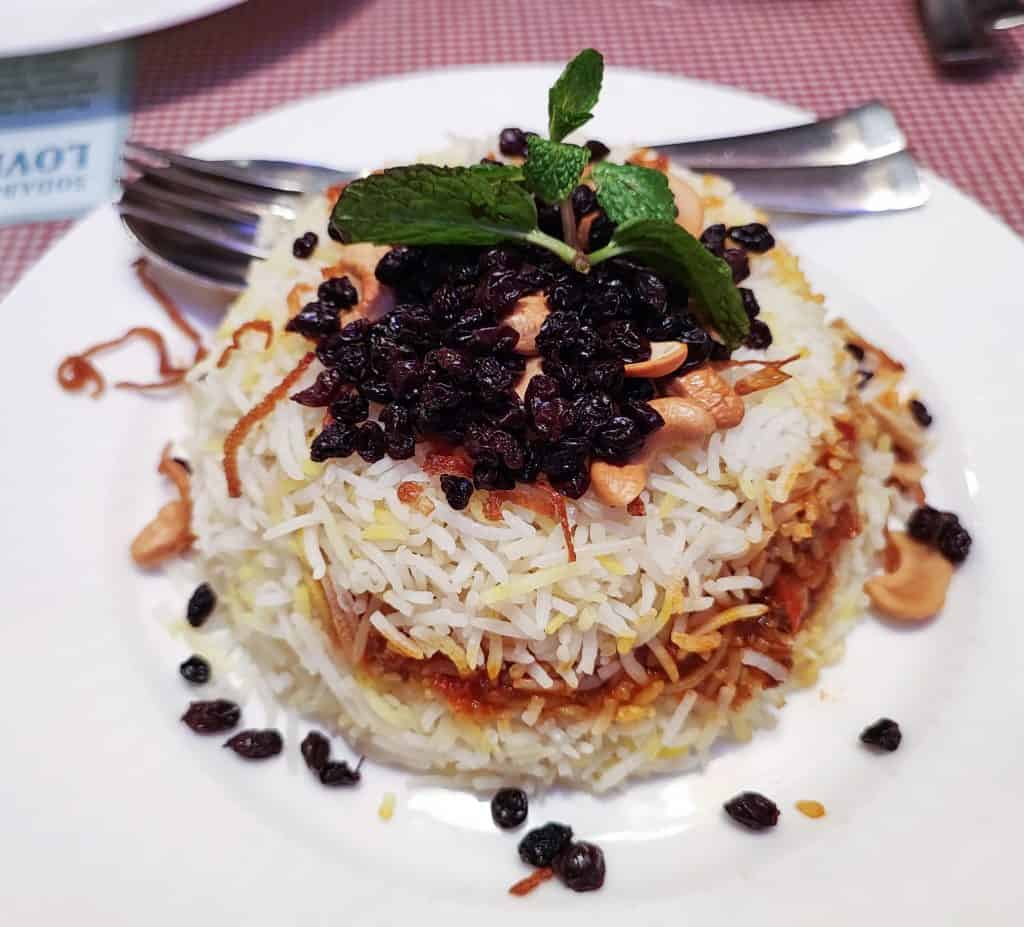 Embark on a food trail through Parsi colonies like Fort, Dadar, and Grant Road, where you can savour authentic dishes like dhansak (meat and lentil curry), patra ni machi (fish wrapped in banana leaf), and lagan nu custard (traditional wedding dessert). Interact with locals, learn about their customs, and enjoy the warm hospitality that accompanies these culinary delights.
A trip to Mumbai is something magical. Any traveller will quickly fall in love with the city's vibrance, culture, and history. So why wait? Unearth the hidden treasures of Mumbai – visit the bazaars that are brimming with local artwork, try out the delectable flavours like Paav Bhaji on every street corner or stroll along Marine Drive, breathing in the sea. Lastly, marvel at all the historic monuments that dwell within this great city.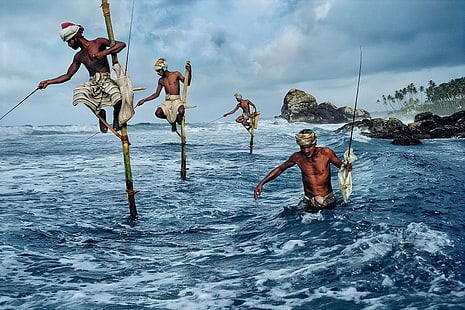 Mumbai's cultural magic is as diverse as India itself. Make sure to add it to your bucket list destination!
Read more: Discover your India