As Diwali, the festival of lights beckons, the bustling bazaars of India transform into a spectacle of vibrancy, echoing the joyous spirit of festivities.
This is a time when marketplaces are drenched in a kaleidoscope of lights, colours, and the irresistible allure of festive treasures waiting to be discovered.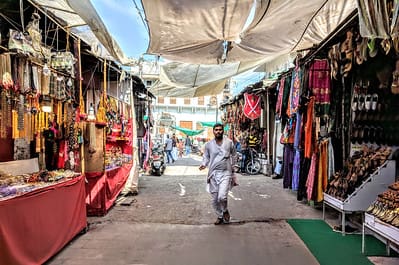 India's famous Bazaars – a tangible connection to India's illustrious heritage
India's bustling bazaars, steeped in rich history and cultural vibrancy, are often cradled within the ancient walls of heritage buildings, making shopping an immersive historical experience.
These markets, renowned for their kaleidoscopic array of goods ranging from textiles to spices, are not just centres of commerce but also living museums, echoing stories of the past. For instance, the iconic markets in cities like Jaipur, Delhi, and Kolkata are nestled in architectural marvels that date back centuries.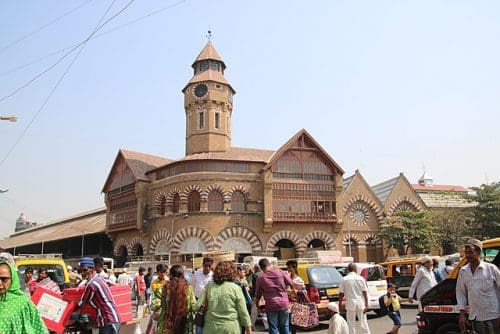 In these bazaars, every alley and stall is enveloped in the grandeur of old-world architecture, from Mughal-inspired designs to British colonial influences. This unique amalgamation of commerce and heritage offers visitors a chance to delve into India's rich tapestry of history, culture, and tradition, all while exploring a dynamic, bustling marketplace.
The vibrant atmosphere of these bazaars, set against the backdrop of historical edifices, not only enhances the shopping experience but also provides a tangible connection to India's illustrious past.
Our curated exploration through India's famed Diwali markets unveils the intricate tapestry of cultural exuberance that these hubs of joy represent. From the twinkling diyas to the aromatic incense, from opulent textiles to intricate handicrafts, every corner brims with the essence of celebration.
Join us as we unwrap the festive charm that these markets hold, celebrating the unity and the rich cultural quilt that is India, one delightful purchase at a time.
Chandni Chowk, Delhi: A Historical Touch to Festive Fervour
No narrative of Diwali markets is complete without the legendary Chandni Chowk. In Delhi's timeless epicentre, the festival of lights is celebrated with an almost tangible intensity. The narrow lanes are a labyrinth of silver, silk, and spices, with the iconic Red Fort casting a watchful eye. It's a place where history and festivity interlace, offering a Diwali experience that's as opulent as it is steeped in tradition.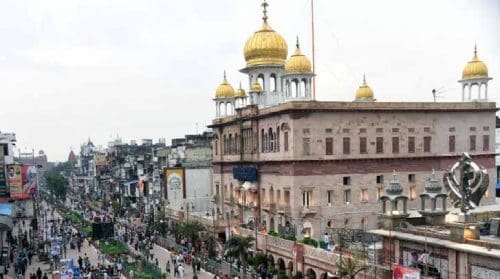 An Iconic World of Silver, Silk, and Spices
Famous Buys: Chandni Chowk is famous for its embroidered fabrics, such as zari and zardozi, which are sought after for festive outfits. Additionally, silver artefacts, electronic lights, and an assortment of fireworks are among the popular purchases here. This bazaar also offers an eclectic mix of spices and dry fruits, which are often used in Diwali sweets and as gifts.
Charminar Bazaar, Hyderabad: A Festive Tapestry Amidst Nizami Splendor
The historic silhouette of the Charminar stands guard as the bazaar below unfurls into a festive spectacle. Renowned for pearls and Hyderabadi bangles, the marketplace is a vortex of activity during Diwali, with lanterns that mirror the stars above. Amid the architectural grandeur, one can find everything from intricate jewellery to sumptuous sweets, making it a quintessential stop for those seeking the soulful essence of Diwali in the City of Nizams.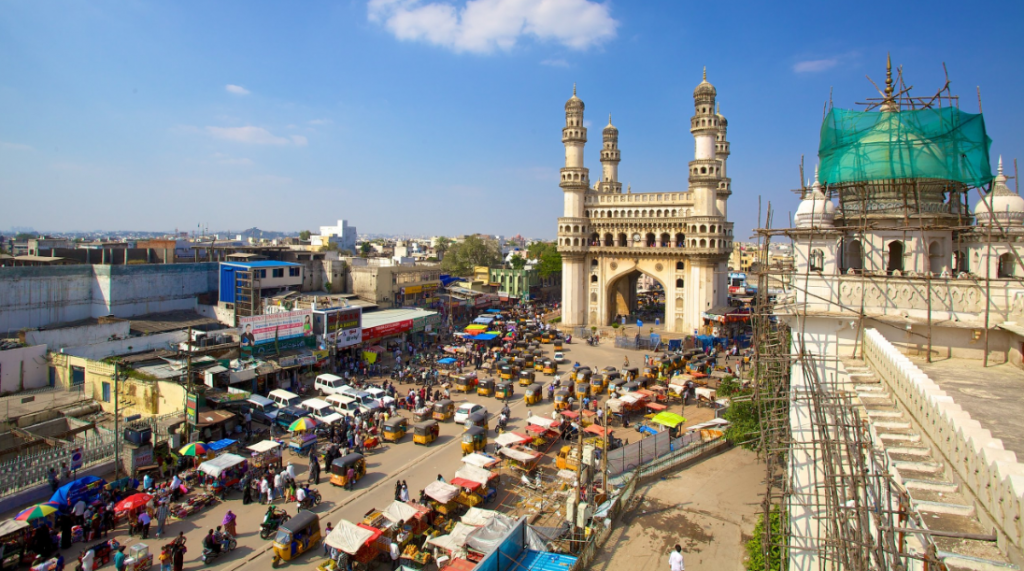 The Elegance of Nawabi Culture
Famous Buys: This historic bazaar is renowned for its exquisite pearls and intricately designed Hyderabadi bangles. During Diwali, shoppers flock here to find ornate silverware, decorative ittar (perfumes), and locally crafted fabrics that add a touch of regal elegance to the festival.
Sarojini Nagar Market, Delhi: A Diwali Dazzler
In the heart of Delhi, Sarojini Nagar Market bursts into a vivid mosaic of Diwali festivities, offering an enchanting bazaar experience. Renowned for its eclectic mix of modern and classic fashion finds, the market has become a magnet for Diwali revellers.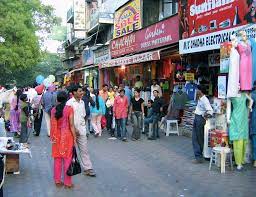 With a treasure trove that caters to every palette and pocket, from sparkling decorations to lustrous traditional wear, Delhi's beloved market is a dream for festive shoppers. Amidst the electric atmosphere, adorned with twinkling lights and brimming with festive fervour, Sarojini Nagar stands as a perfect backdrop for an exuberant Diwali shopping journey through the delightful hustle and bustle.
Trendy Trinkets to Traditional Threads
Famous Buys: Known for offering the latest fashion at throwaway prices, Sarojini Nagar is a hotspot for trendy outfits and accessories. During Diwali, the market is also frequented for decorative items like diyas, candles, and festive lanterns. Home décor and gift items are also abundant here, providing plenty of options for those looking to decorate their homes or give presents.
Lakshmi Road, Pune: The Quintessence of Maharashtra's Diwali
Pune's Lakshmi Road is a bustling artery of commerce that beats to the festive drum of Diwali. This market, set against the backdrop of the city's old-world charm, is alive with the clinking of bangles and the rustling of sarees. Here, you can find a medley of marigold flowers and traditional lanterns, making Lakshmi Road an emblem of Maharashtra's festive pride.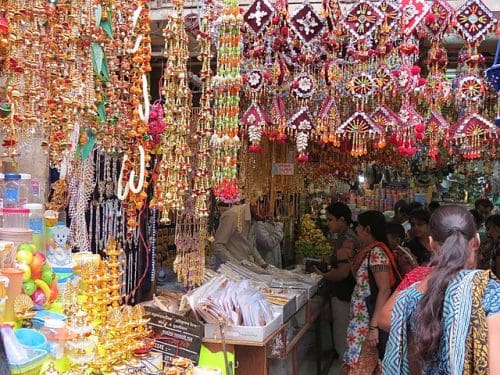 The Golden Glow of Diyas, Rangolis and Marigold Flowers
Famous Buys: Pune's Lakshmi Road is bustling with shops selling a variety of Marathi festive attire like Paithani sarees. The market is also a treasure trove for home decor, with an array of diyas, rangoli powders, and marigold garlands to brighten any Diwali setting.
Johari Bazaar, Jaipur: A Diwali Jewel
Nestled in the pulsating core of Jaipur, Johari Bazaar transforms into a radiant tapestry of light and color during Diwali. As the city's celebrated 'Jeweller's Market', it beckons shoppers with its irresistible charm. This marketplace is a cornucopia of local handicrafts, vivid textiles, and the quintessential Rajasthani jewellery, all coming together in a jubilant festivity of traditions.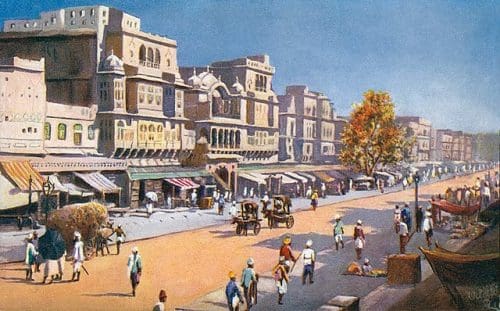 Johari Bazaar is an essential destination for those seeking the authentic Rajasthani touch to their celebrations, offering treasures that perfectly capture the festive ethos with their impeccable craftsmanship and vibrant spirit. It's not just a market; it's the heartbeat of Diwali in Jaipur, pulsating with cultural heritage and the joy of the festival.
A Sparkle of Traditional Jewels
Famous Buys: As its name suggests, Johari Bazaar is the place to find dazzling gemstones and handcrafted jewelry, with Kundan and Meenakari work being particularly prized. Additionally, the bazaar offers a selection of traditional Rajasthani textiles and garments, like leheriya sarees, which are a festive favorite.
Pondy Bazaar, Chennai: Weaving Tradition with Festive Threads
Chennai's Pondy Bazaar is a symphony of lights during the Diwali season, offering an array of traditional and contemporary goods. Famed for its Kanchipuram silk saris and intricate gold jewellery, the market's festive fever is palpable. The air is thick with the aroma of jasmine garlands and the echo of bargaining voices, inviting shoppers to a Tamil celebration steeped in warmth and wonder.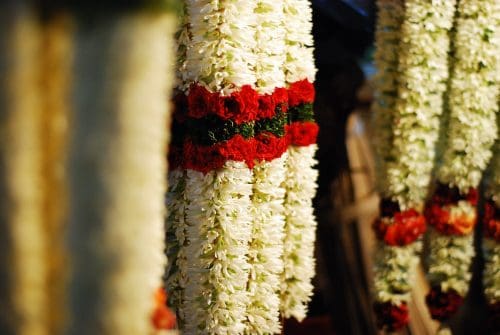 Of Scented Jasmine Garlands and Splendid Silks
Famous Buys: In the heart of Chennai, Pondy Bazaar is a go-to for vibrant Kanchipuram silk sarees and gold jewellery, quintessential for the Diwali season. The bazaar also features an array of lamps and brass items, perfect for both decoration and rituals.
Crawford Market, Mumbai: Diwali's Lively Emporium
As Diwali's magic envelops Mumbai, Crawford Market emerges as a dynamic centrepiece of the celebration, captivating shoppers with its myriad offerings. Steeped in old-world allure, the market buzzes with a festive fervour, becoming a nucleus of delightful hustle.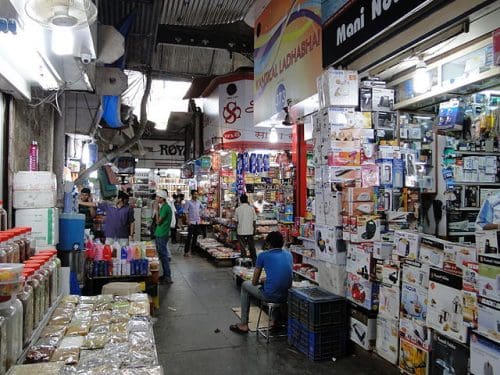 Crawford Market is a trove of festive goods, from luscious Indian mithais to a bounty of Diwali decor sold by the bulk, earning the adoration of both locals and travellers. Adorned with glittering lights, the market's atmosphere is infused with an enchanting vibrancy, making the Diwali shopping adventure truly mesmerizing, and crafting lasting memories amidst the bustling heart of Mumbai.
A Melting Pot of Festive Offerings
Famous Buys: Shoppers at Crawford Market often seek out the myriad of festive decorations, including intricately designed lanterns and rangoli colours. It is also well-known for its variety of spices, dry fruits, and freshly made sweets, which are essential for Diwali festivities.
Rani No Hajiro, Ahmedabad: A Diwali Tapestry of Traditions
As the festival of lights approaches, Ahmedabad's Rani No Hajiro area blooms into a vibrant hub of heritage and festivity. The air in the market is electric with Diwali celebrations, renowned for its splendid selection of traditional jewellery, fine fabrics, and artisanal crafts.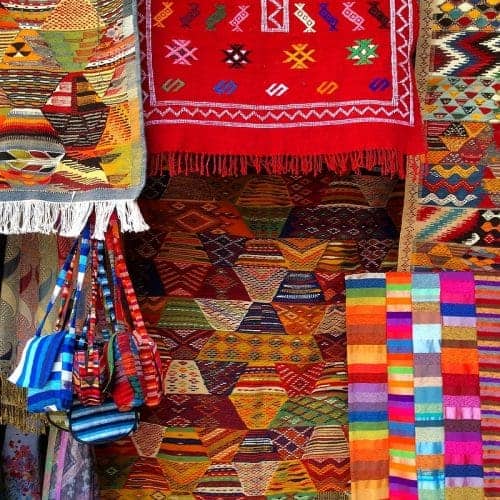 At Diwali, it becomes a kaleidoscope of colour and craftsmanship, welcoming shoppers into a realm of rich textures and intricate designs that promise a deep dive into cultural splendour. Amidst the mingling scents of authentic Gujarati delicacies, which stir the spirit of the festivities, Rani No Hajiro stands as an indispensable stop for those in pursuit of an authentic and enriching Diwali shopping experience in the heart of Ahmedabad.
A Trove of Gujarati Grandeur
Famous Buys: This market is famed for its exquisite collection of Bandhani sarees and traditional Ghagra-Cholis, vibrant with color and pattern, perfect for the festive season. Silver jewellery and accessories, alongside wooden handcrafts and pottery, are also among the cherished items to buy here.
New Market, Kolkata: A Festive Tapestry in the City of Joy
In the heart of Kolkata, New Market is a colonial-era bazaar that dons a festive garb to celebrate Diwali. Known for its rich variety of saris and terracotta diyas, the market hums with the legacy of generations to ensure Diwali is celebrated in style. It's a place where culture and commerce dance to a rhythm set by the locals, and every purchase feels like a piece of the city's storied history, perfect for those wanting to drape their celebrations in the unique Bengal weave.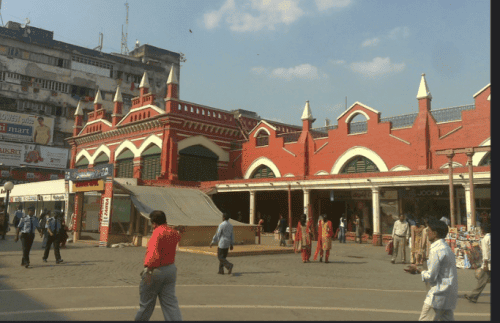 Colonial Charm Meets Diwali Grandeur
Famous Buys: Known for its colonial-era architecture, New Market offers a variety of terracotta and dokra handicrafts. Sweets such as sandesh and rasgulla are popular during Diwali, along with traditional sarees like Taant and Kantha-stitch that reflect West Bengal's rich textile heritage.
Hazratganj, Lucknow: Diwali in the City of Nawabs
As Diwali dawns, the storied streets of Hazratganj in Lucknow don an air of aristocratic splendour, blossoming into a marketplace fit for royalty. Celebrated for its intricate Chikankari embroidery and the splendor of Nawabi fashion, the market weaves an elegant tapestry of festivity and tradition.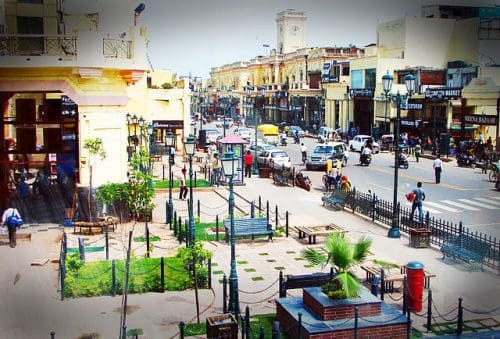 Hazratganj beckons to the connoisseurs of high culture, offering a curated collection of ethnic garments and stately adornments that sparkle under the festive lights. Amidst its ancient lanes adorned with an array of lights and brimming with cultural allure, Hazratganj offers a shopping experience that marries the grandeur of yesteryears with the merriment of Diwali, inviting shoppers to partake in the luxury of a bygone era.
The Elegance of Nawabi Culture
Famous Buys: In Lucknow, the refined art of Chikankari embroidery is a sought-after purchase, particularly for those looking to add a touch of elegance to their festive wardrobe. Handcrafted leather items, such as shoes and bags, and the deliciously fragrant ittar are also emblematic of Hazratganj's shopping experience
A Tapestry of Traditions: Beyond the Lantern's Glow
Embarking on a voyage through India's Diwali markets transcends the bounds of mere retail indulgence—it's an odyssey through the vibrant mosaic of Indian culture. These markets are a testament to the country's multifaceted heritage, extending well beyond the kaleidoscope of stalls brimming with jubilant wares.
They offer a unique opportunity to savour local flavours, engage with centuries-old customs, and absorb the intricate weave of India's cultural fabric. These bustling hubs are more than mere marketplaces; they are portals to the nation's very essence. As you navigate the lively alleyways of these bazaars, you invite the spirit of India's diverse festivities into your home and heart, illuminating your Diwali with a reflection of the country's collective soul.
Read more: Latest