Ready, set, SPRING! The city of Philadelphia is looking its best in this vibrant and colourful season—so grab your shades and join the fun!
Spring is here in a blaze of beauty! Philly's trees and flowers are blossoming with their most spectacular colours, while warms temps give us hope for many more days ahead filled with joyful sunshine.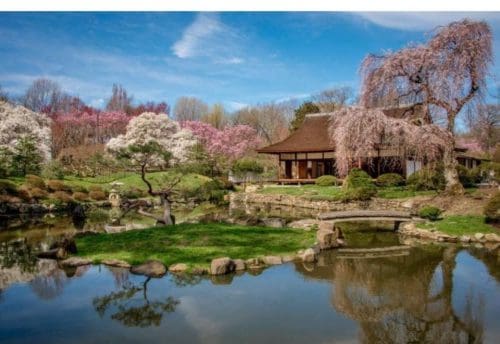 Springtime in Philadelphia is a beautiful and vibrant season. As the winter cold fades away, the city comes alive with blooming flowers and trees, creating a colourful landscape that is perfect for outdoor activities.
Here are a few things to do in Philadelphia and ways you can make the most of the spring season in Philadelphia, including new exhibits, events, and plenty of outdoor activities.
Admire spring blooms at Shofuso
Cherry blossoms are expected to reach peak bloom toward the end of March into early April, joining beautiful magnolia blooms and other spring flowers throughout the city.
Some of the best locations to admire the beauty of these seasonal blossoms include the Fairmount Park Horticulture Center and the neighboring Shofuso Japanese House and Garden. 
Shofuso is a replica of a traditional 17th-century Japanese home and is also a historic site and a museum. It also includes a koi pond, waterfall, tea garden, and a traditional tea house. The Japanese House opened on March 22, 2023, for the season.
A hand-painted map by Japanese artist Hiro Sakaguchi is available from the Japan America Society of Greater Philadelphia and marks where to find cherry blossoms in Fairmount Park and Center City.
Marvel at flowers and fountains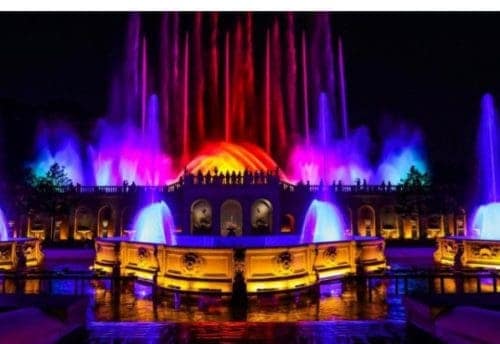 Considered America's Garden Capital, it's to no surprise that spring blooms and outdoor experiences extend beyond Philadelphia's city limits and into the neighboring counties and gardens of the Countryside. In Kennett Square, find ample spring hues covering the grounds of Longwood Gardens, welcoming the season with its garden-wide Spring Blooms displays starting April 1 – May 7, 2023, featuring flowering trees, blooming bulbs, and other charming scenes throughout the over the 1,000-acre property.
Beginning May 11 – September 24, 2023, hundreds of fountains come alive for Longwood's Festival of Fountains with daily performances and illuminated displays. Take a stroll through the gardens as you surround yourself with blooming annuals and perennials. Enjoy illuminated fountain performances set to music and featuring dazzling lights. Listen to live music in the Beer Garden Thursday through Saturday nights.
Stroll Philadelphia's garden district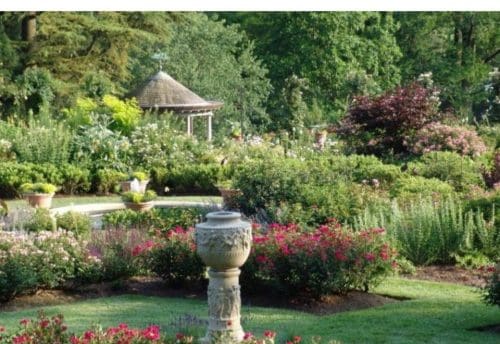 The Morris Arboretum in Philadelphia is a breathtaking 92-acre garden that showcases a diverse array of plant species and stunning landscapes. One of the popular attractions at the arboretum is the Garden Railway, which features a miniature world of trains, bridges, and buildings that are meticulously crafted with natural materials.
Another must-see experience is the Treetop Canopy Walk which takes visitors on an elevated tour of the tree canopy. The Treetop Canopy Walk reopens in May, just in time for the warmer weather. Stroll the historic cobblestone blocks while enjoying beautiful gardens and home decor displays, listen to live music, ride amusement rides, and participate in family craft activities.
Enjoy pop-up parks and beer gardens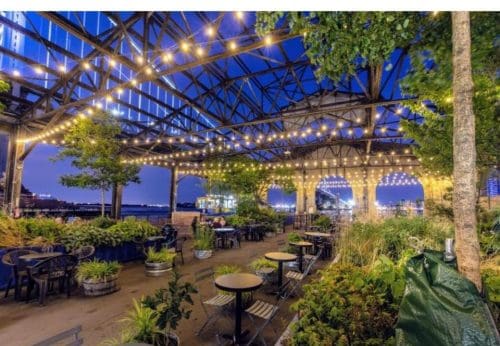 Philadelphia's green spaces come alive in the spring with seasonal pop-up parks and beer gardens. These parks, streets, and other lots are transformed into entertainment zones open during the spring, summer, and early fall.
Cherry Street Pier is a unique and exciting destination in Philadelphia. This pier is open all year round and is situated right on the waterfront providing stunning views. One of the highlights of the pier is The Garden, a pop-up dining space that offers delicious food and drink options.
In addition to dining, the pier regularly hosts a variety of events, exhibits, live performances, and markets, making it a vibrant and dynamic hub of activity. Originally built as a municipal pier, Cherry Street Pier has been transformed into an open-air space that is a must-visit destination for locals and visitors alike.
Check out spring exhibits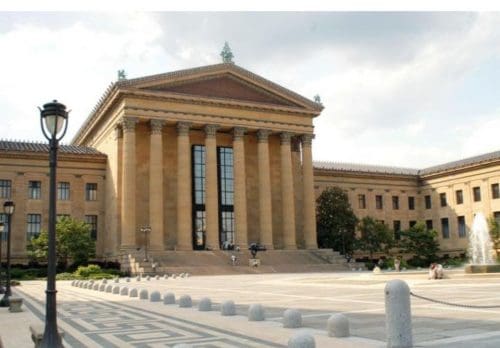 Philadelphia is home to a rich collection of museums that attract visitors from all over the world. The city is known for its historical significance and the museums reflect this aspect. The Philadelphia Museum of Art and The Franklin Institute of Philadelphia are two prominent cultural institutions that showcase the city's rich history and commitment to education and innovation.
Philadelphia's spring exhibits too offer a diverse range of art experiences. The Philadelphia Museum of Art will present an exhibition highlighting the work of artistic photographer Judith Joy Ross, running from April 24th to August 6th. "Rising Sun: Artists in an Uncertain America" is a thought-provoking exhibition examining American democracy.
This exhibit will run from March 23 to October 8 and will be presented by both the Pennsylvania Academy of the Fine Arts and the African American Museum in Philadelphia.
The spring exhibits in Philadelphia showcase the city's vibrant cultural scene and provide a wonderful opportunity to explore a diverse range of art, history, and science.
Read more: Latest