Rajasthan is usually known as the land of royals, nobility, warriors, forts and palaces. Geographically we only think of the state as a landscape dominated by the Thar Desert. Paradoxically, one of the most striking features are the forests and wildlife sanctuaries of Rajasthan.
Many endemic species are endangered, and many National parks have been set up to protect them. The forests go beyond Rajasthan all the way till Madhya Pradesh. Rajasthan's topography has its own unique charm with a golden arid desert, thick and abundant forests, dramatic rocky terrains of the ancient Aravalis and vast freshwater wetlands which offer the best of environmental conditions for rich flora and fauna to flourish.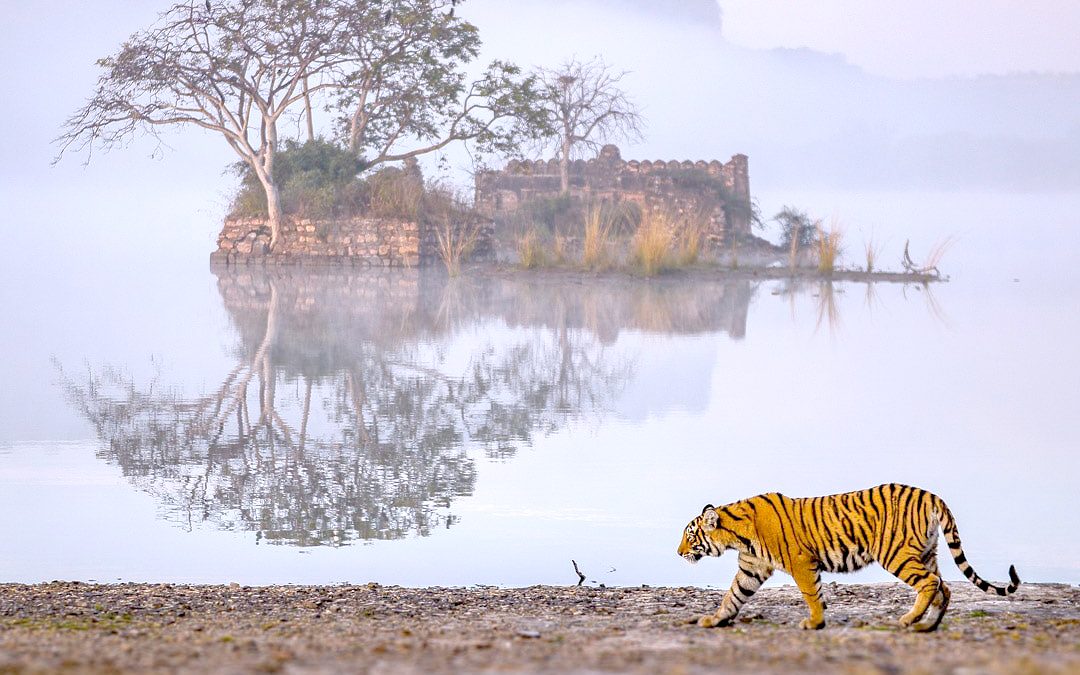 Ranthambore National Park
This is one of the most famous National Parks in India, and was once home to the most photographed tiger, lovingly named "Machli".
Ranthambore is located 10 km away from Sawai Madhopur in Rajasthan. The park has been divided into 10 zones and is home to many tigers that have been given names along with numbers, such as Sultana, Noori, T-60, and so on. Wildlife specialists suggest that Zone 4 and Zone 2 have the highest chance of spotting tigers.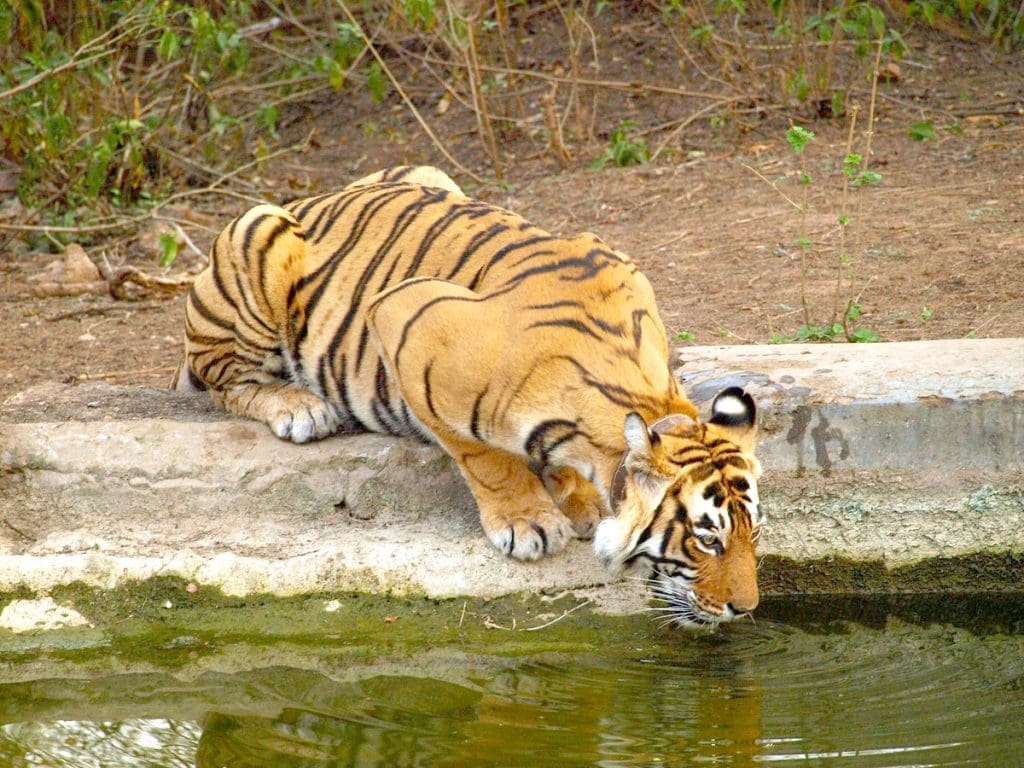 Zone 10 is one of the most picturesque forests one could ever see. You catch beautiful views atop of a cliff with trees and water trickling down from an unknown source. There is also an artificial pond from where birds can be spotted. Zone 2 and Zone 4 have lots of historical structures such as the Raj Bagh Ruins. Padam Talao is a beautiful lake from where crocodiles can be spotted.
This national park is a must-visit, as it leaves you with beautiful memories of the forest even if one was not lucky enough to spot a tiger.
Jhalana Leopard Safari Park
This is a 23 sq km park, and is only 10 km away from Jaipur. The park has been operational since 2016 and has 2 safari routes open for wildlife enthusiasts.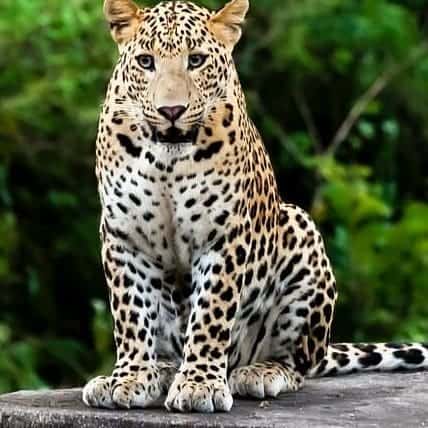 This park is unusual as it is the first Leopard Reserve in India and is home to as many as 30 – 35 leopards, of which 6 – 7 leopards have their territories in the park.
Spotting the silent and deadly assassin is chilling to the spine, as the sharp predator's eyes chase after a hunt. Such is the brutality of nature.
Apart from the leopard, you can spot striped desert cats, and jungle cats, Indian civets, desert foxes, hyena, jackals and a variety of deer, among others.
The Aravalli range, the oldest mountain series of India, surrounds the park and there are over 285 bird species which can be spotted here. The park is rich in flora and fauna. The chirping of the birds feels very magical and fills your heart with joy.
Sariska Tiger Reserve
This tiger reserve is an enchanting forest, in Alwar District. The forests are full of beautiful topography, scrub-thorn arid forests, dry deciduous forests, grasslands, and rocky hills. It is part of the Aravalli range and the Khatiar- Gir deciduous forests ecoregion.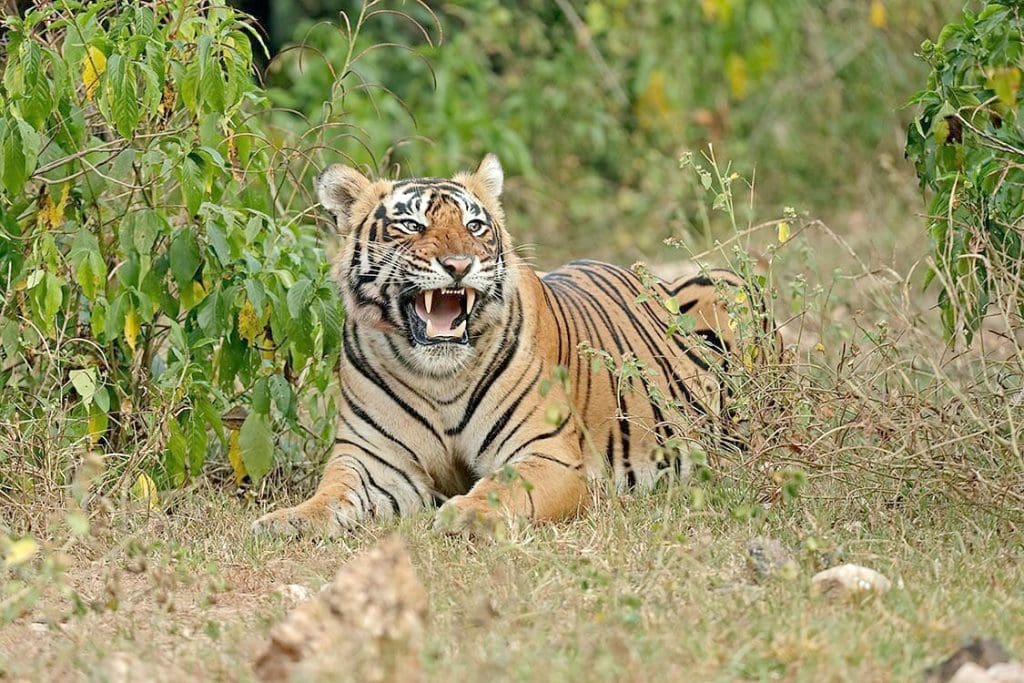 As the name suggests it is home to India's Pride "The Bengal Tiger", and is also home to many other species like Indian leopard, jungle cat, striped hyena, golden jackal, chital, and many more. The park is also ethereal for bird lovers where species such as golden-backed woodpecker, Indian eagle-owl soar the skies.
There have been tigers that have been relocated here from other forests especially from Ranthambore, as also a few villages relocated in the critical tiger habitat, the first village relocation being in 'Bhagani'.
Thar Desert National Park
The abstract undulating landcape of Thar is home to many species in this awe-inspiring extreme weather. The barren landscape is just an illusion, because when looked closely, there is a fragile ecosystem. The heat may be punishing, but there are many species that have adapted to this climate.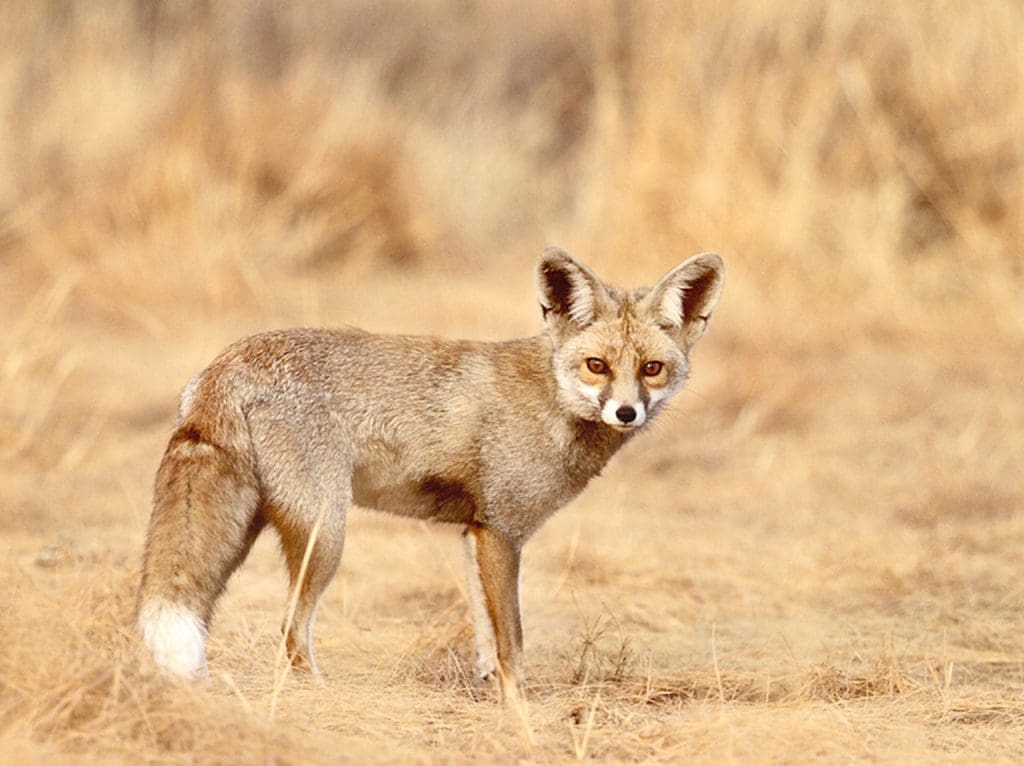 Located near the towns of Jaisalmer and Barmer the Thar Desert National Park has several attractions, particularly bird species such as the great Indian bustard, long legged buzzard, chestnut-bellied sand grouse, and many more. Some mammals that can be spotted are the Indian fox and Chinkara deer. The national park should be one's checklist as the dunes look very beautiful when the sun starts to set . Spotting wildlife just adds icing to the cake.
Keoladeo National Park
This spectacular wetland invites a lot of bird species especially during winters and is a must for all bird lovers. You will also find reptiles such as crocodiles, salamanders, and mammals such as jungle cats, and the sly fox. A straight road goes till the end of the park with various trails protruding to different sections of this bird paradise.
It is listed as a UNESCO World Heritage Site. Home to more than 200+ bird species, the park is also known as Bharatpur Bird Sanctuary. The wetlands are beautiful in their green marshy areas, water bodies, flora and fauna.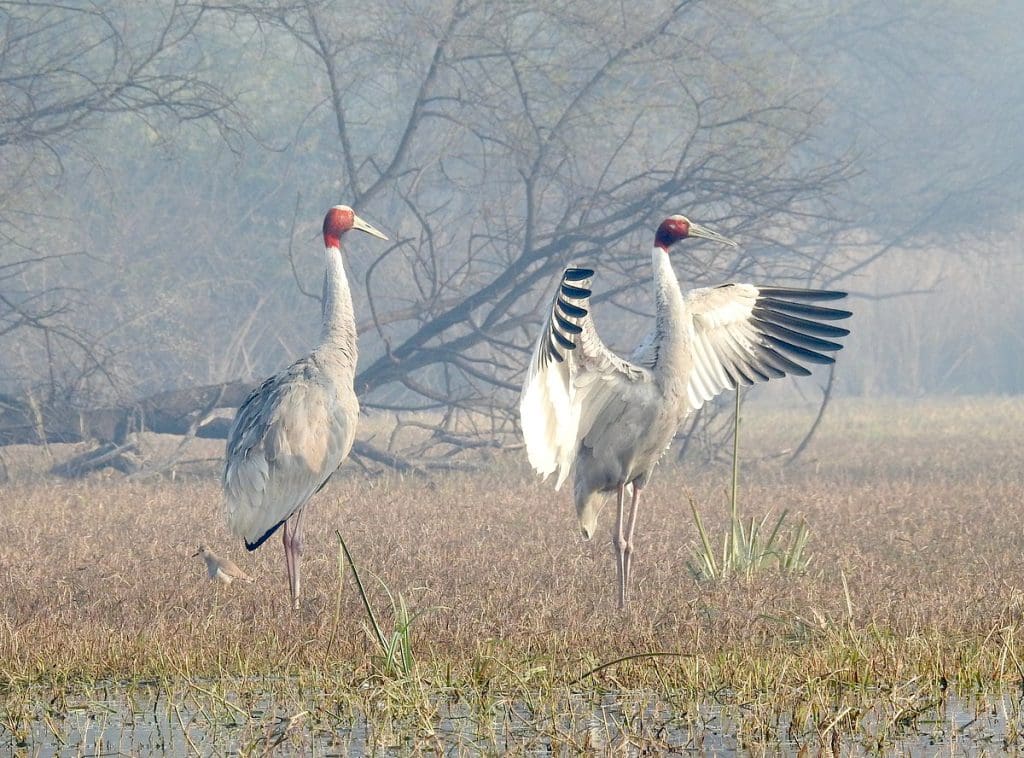 There is a temple on the premises which is named Keoladeo. One of the most fun activities along with bird-spotting is cycling along the straight road. There is also a spot where two nilgais often come close to humans and a small pond where you can feed turtles.
National Chambal Wildlife Sanctuary
This wonderful sanctuary is situated near river Chambal where the border of three states meets Rajasthan, Madhya Pradesh, and Uttar Pradesh. This narrow stretch of the eco-reserve is under the protection of the three states. It is also known as the National Chambal Gharial Wildlife Sanctuary, home to crocodiles, Gharial and rich birdlife,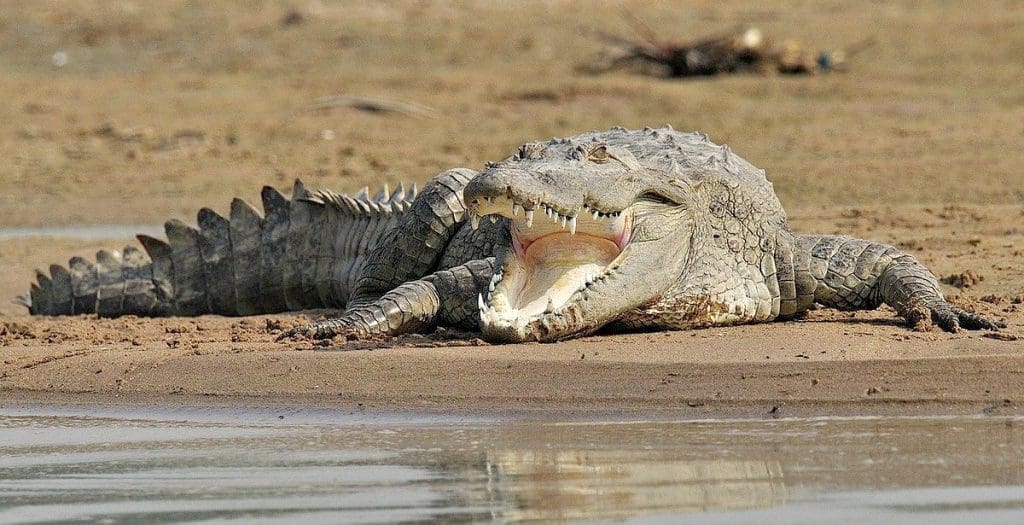 The Chambal River Sanctuary is home to more than 316 species of migrant and resident birds including Indian skimmers, ruddy shelducks, bar-headed geese, black-necked stork, red-crested pochard, sarus crane among others.
The park protects endangered endemic species such as the Blind Dolphin or the Ganges river dolphin, red-crowned roof turtle. It is home to several species such as Indian wolf, striped hyena,  blackbucks, jungle cat, and the list is endless. This park should be on one's watch list.
Read More: Latest