On World Vegan Day 2022, we raise awareness for Veganism and its health benefits.
With the popularity of vegan food and healthy lifestyle , many of us have turned Vegan or have friends or family members that have become vegan. There would be even more considering becoming one!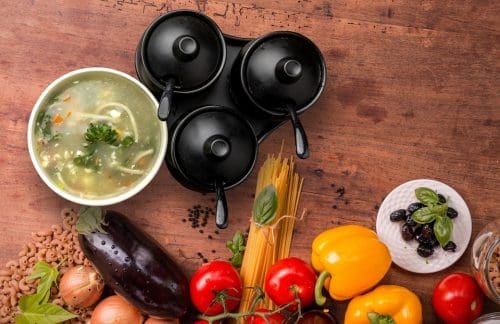 There are several reasons why being Vegan is gaining traction : health, religious sentiments, animal welfare and a distaste of slaughtering animals, a desire to preserve environmental resources and to avoid antibiotics and other diseases around livestock .
Becoming a vegetarian has become more appealing and accessible, With the increasing variety and the year-round availability of fresh vegetarian produce, lively vegetarian dining outlets, and the growing culinary influence of cuisines with plant-based dishes, not to mention being fashionable, Vegan has a lot more influence than it did a decade ago.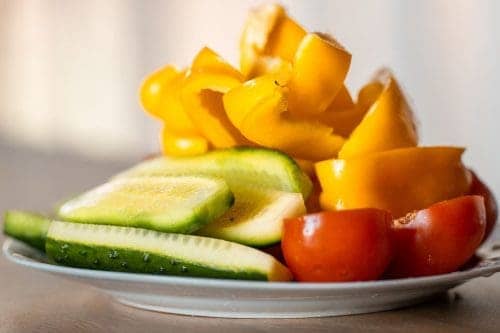 Studies confirming the health benefits of plant based diets point not only to its nutritional benefits but also as a way to reduce the risk of chronic illnesses. According to the American Dietetic Association, "appropriately planned vegetarian diets, including total vegetarian or vegan diets, are healthful, nutritionally adequate, and may provide health benefits in the prevention and treatment of certain diseases."
Similarly, the Academy of Nutritiona and Dietetics says, "Plant-based protein typically contains more dietary fiber and less saturated fat than animal-based sources of protein. These two factors are cornerstones of a heart-healthy diet. There are many versatile plant-based sources of protein that fit into a healthy eating plan: legumes (beans, lentils, peas and peanuts), soy products, whole grains, nuts and seeds. For lacto-ovo vegetarians, low-fat or fat-free dairy and eggs can also be an important protein source."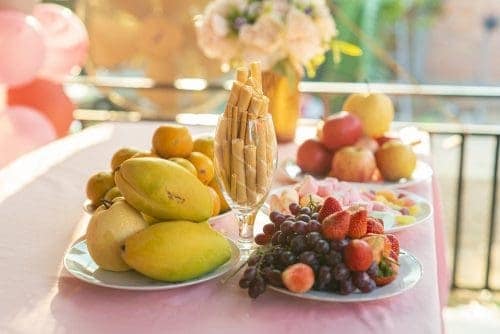 According to Harvard Health "Appropriately planned" is the operative term. For health, it's important to make sure that you eat a wide variety of fruits, vegetables, and whole grains. It's also vital to eat good fats, such as those found in nuts, olive oil, and canola oil. And always keep in mind that if you eat too many calories, even from nutritious, low-fat, plant-based foods, you'll gain weight.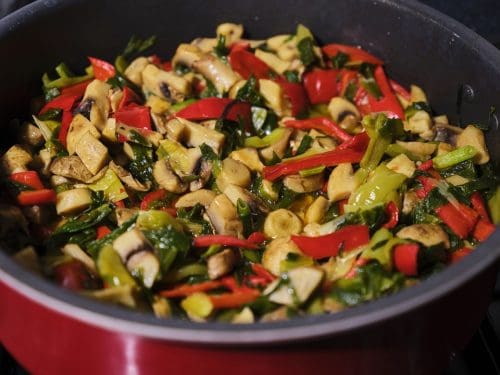 With Veganism likely to be the new lifestyle for several people in the future, its important to understand why every year on 1st November, vegans around the world celebrate and champion for their vegan lifestyle.
The start of this event began in 1994 by a UK celebrity, Louise Wallis, who was at the time the chair of The Vegan Society, as they celebrated its 50th birthday.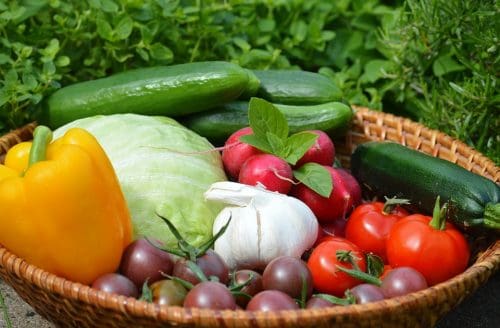 Some famous celebrities who celebrate the event include Ellen DeGeneres, Ariana Grande, Stevie Wonder, Peter Dinklage, Bellamy Young, James Cameron, Pamela Anderson among others.
What are the health benefits of a vegetarian diet?
It helps with heart health. Vegetarians are said to be one-third less likely to die or suffer from heart ailments
It is said to reduces cancer risk
It helps to prevents type 2 Diabetes
It helps to lower blood pressure
It also helps to promotes bone health
It helps stomach related problems as vegetarian food is rich in fiber, which reduces the problems related to digestion.
It is believed that eating a vegetarian diet is associated with lower average systolic and diastolic blood pressure, compared with diets that include meat. "The exact mechanism by which this diet is helpful is unclear, but likely relates to lower sodium consumption, higher potassium consumption, and weight loss," says cardiologist Dr. Peter Zimetbaum, an Associate Professor at Harvard Medical School.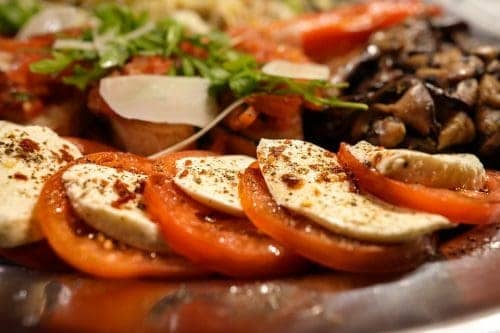 India's top 10 vegetarian dishes
World Vegan Day celebrations globally focus on raising awareness of the benefits of vegetarian cuisine, popularising being Vegan through small-scale carnivals, culinary festivals, and a focus on the variety and wonders of vegan products.
Although globally plant-based foods are gaining popularity, veganism is an accepted lifestyle in India and on World Vegan Day we want to focus on the rich culinary heritage that has its roots in plant-based food and a wonderful variety of delicious dishes.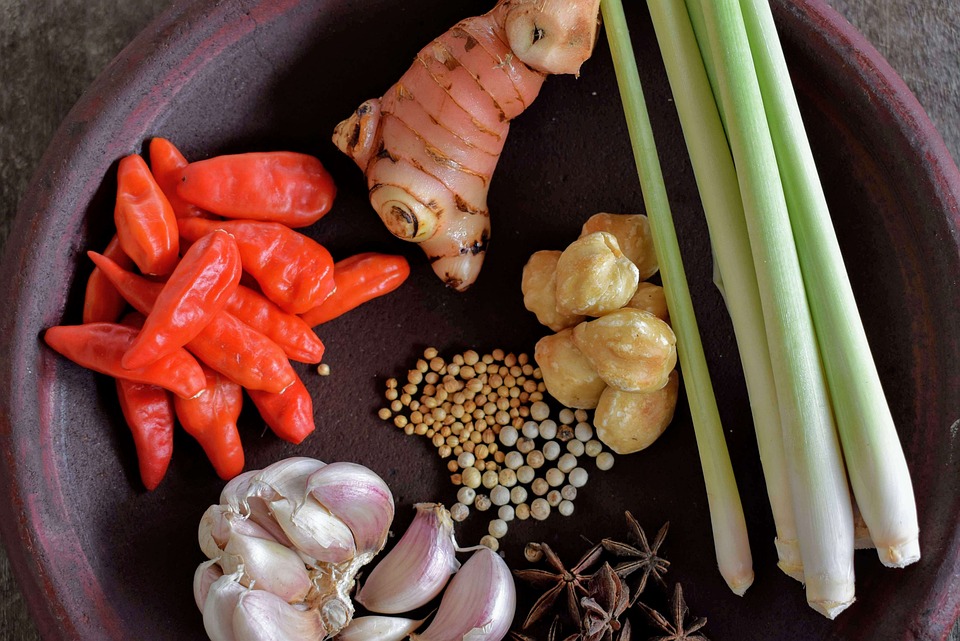 India is well-known for its cuisine, and there is a growing trend of eating purely vegan foods. There are numerous components in various vegetarian cuisines that are well-known across the world, and it becomes a primary choice for many tourists who like Indian cuisine. They are all extremely good and, for the most part, spicy to satisfy your taste buds.
For your convenience, some of the top vegetarian dishes are listed here. You can select any of them to fulfill your taste for delicious vegan fare.
Malai kofta
Malai means cream and kofta indicating dumplings, is a North Indian popular dish made of fried potatoes, paneer balls in a thick sauce and stuffed with chopped nuts and raisins. Because of its rich texture and tastes, the meal is frequently served during special occasions such as festivals, gatherings, and weddings. It is effectively a vegetarian replacement for a meatball curry.
Misal pav
Misal pav is a Maharashtrian-style traditional Indian dish. Misal, a curry prepared with sprouted moth beans that are frequently served with chivda, onions, chilis, and potatoes, and pav, bread rolls often used to soak up the fragrant curry, are its two essential elements.
Misal pav can be prepared as a breakfast, snack, or main course meal. It is prevalent in roadside stands, breakfast places, and workplace cafeterias. They are often regarded as the most popular appetizers in the entire world.
Rajma
Rajma is a fantastic source of high-quality protein boosters for all vegetarians. It is a famous vegetarian meal in Northern India. It's made with red kidney beans that have been cooked in a thick sauce with a variety of chilies and spices. The meal is frequently made for celebrations and special events when it is eaten with rice and bread such as roti. It is a protein-rich dish everybody should taste once in their lifetime.
Dal makhani
Despite its origins in Punjab, dal makhani is now one of the renowned Indian lentil meals both within and outside of the nation. It is made up of red kidney beans and black lentils, which are also known as urad.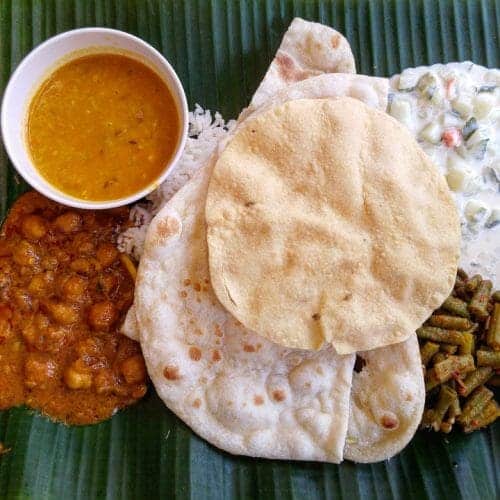 The meal is made with a lot of ghee and numerous ingredients, including ginger garlic paste, and chile, and it's cooked gently in a thick, tomato-based sauce leading to a lovely dish in itself if you serve it with some rice or butter naan. The word makhani, which means "butter," comes from the last ingredient, a sprinkle of melting ghee or butter, which lends the legacy's creamy richness.
Pav bhaji
Pav bhaji is a portion of vibrant vegetarian street food in the state of Maharashtra. It is made out of a vegetable stew that is traditionally consumed with a soft bread roll called pav. The recipe was created in the 1850s as a late-night dinner by food vendors using all of the day's leftover vegetables, which were then blended and mixed with seasonings and ghee oil.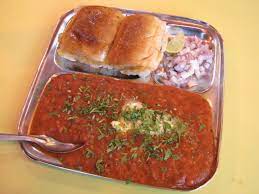 Traditionally a quick and inexpensive supper for Mumbai's textile mill employees has now become a popular street snack that is also offered in various restaurants in the country. There are several variations on the classic pav bhaji, with cheese, paneer, onions, plantains, and even dried fruits incorporated into the savory curry sauce.
Palak Paneer
Palak paneer is a famous Indian vegetarian meal cooked with paneer cheese in a rich, creamy paste of puréed spinach blended with tomatoes, garam masala, onion, garlic, and other seasonings. The main components are referenced in the meal's name since palak signifies spinach in Hindi and paneer applies to cheese. It is an extremely healthy dish that may be eaten for breakfast, lunch, or dinner with rice or Indian flatbreads like naan, roti, and paratha.
Chana Masala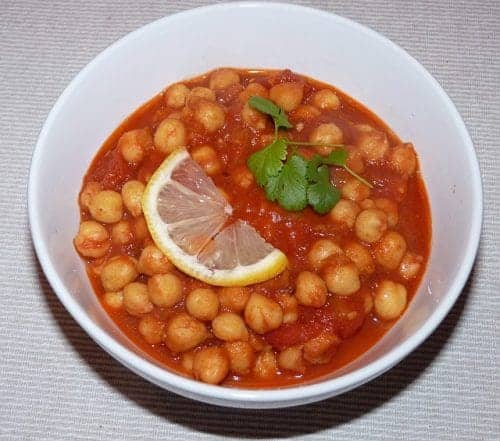 Chana masala is a zesty chickpea stew that is popular in North India as a snack, full course, or breakfast item. It is arguably the most widespread vegetarian food in India and may be found at train stations, workplaces, school cafeterias, or at weddings and festive occasions throughout India and Pakistan. Chickpeas are cooked in a mixture of flavorings, then topped with a spoonful of yogurt or sour cream and eaten with rice or Indian flatbreads like roti or naan.
Alu Puri
If you wish to experience the flavors of India, you eat Aalu Puri. Puri is cooked with whole wheat and aloo, a vegetable dish made with potatoes and a few tomatoes. The mixture of Aloo and Puri is essential for those who wish to sample an Indian delight. It is often consumed for breakfast or as a snacking item at any time. So, if you want to enjoy a vegetarian breakfast in Indian style, aloo puri is the way to go.
Masala Dosa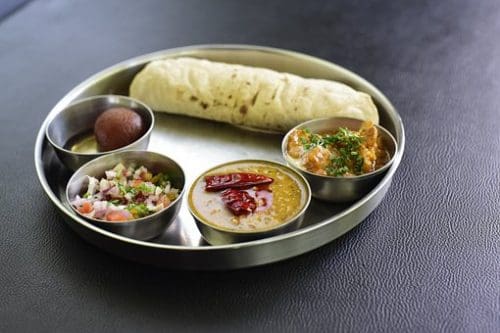 Masala dosa is a classic South Indian vegetarian meal that we shall enjoy in every way. It is eaten for either breakfast or lunch and is made from rice and dal, and is the best thing for you to relish. The masala dosa resembles a pancake wrapped around potatoes, onions, and spices and is typically served with chutney or sambar.
Pani Puri
It is impossible to enjoy Indian street cuisine without having tried Pani Puri. Since it is a widely famous vegetarian meal all across the nation with many names such as Golgappa, Puchka, and Gupchup in various parts of India.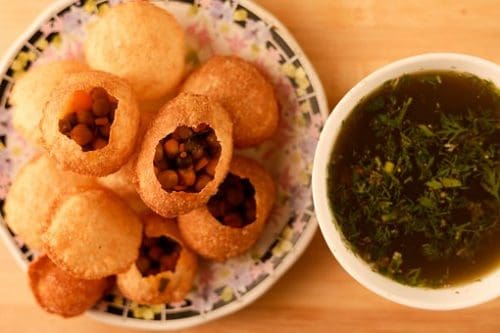 It is both spherical and hollow Puri that is crisp-fried and served with flavored water, and mashed potato seasoned with spicy chaat masala. Additionally, it's the ideal snacking item if you're looking for vegetarian cuisine to enjoy during your munching sessions.
Luxury restaurants turn Vegan
India is a country where you can get various kinds of cuisine since the Indians are foodies by nature. It is also a nation where you may get a variety of meals, including vegetarian options. So, if you are a vegetarian, you must not be concerned about eating in India.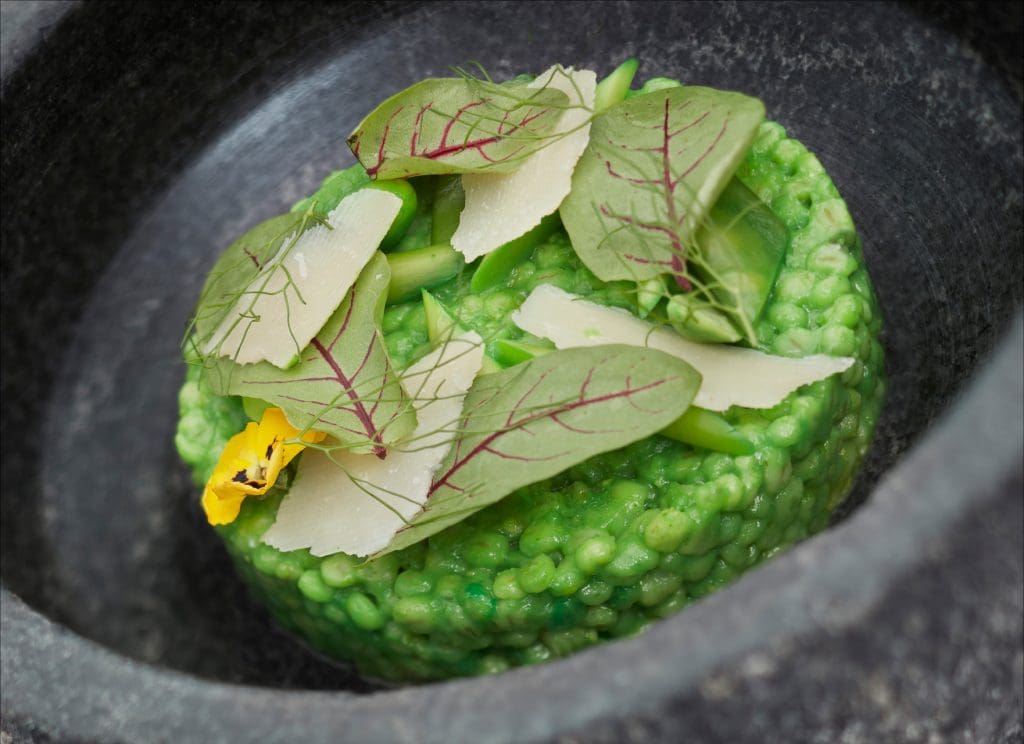 While San:Qi's at Four Seasons Mumbai repertoire features a plethora of plant-based delicacies, the culinary masters at San:Qi have curated a special menu featuring the finest from the different kitchens to celebrate World Vegan
Day, offering it for guests for the whole week. The menu features Vegan Poke Bowls, Burrito Wraps, curries, non-dairy desserts, and so much more.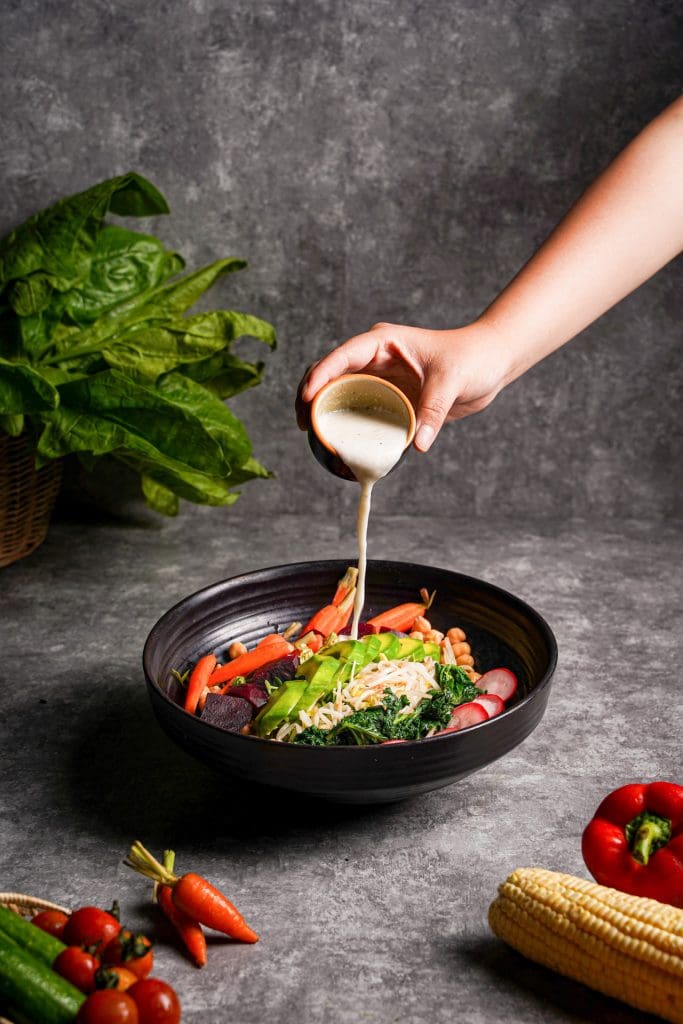 Other interesting global Vegan initiatives – Israel and Switzerland
In the past there have been several initiatives globally that have caught the public imagination. We give two instances of countries that have taken the Vegan leap.
Vegan Capital of the World – Tel Aviv
Tel Aviv-Yafo, a city that is recognized globally for its thriving and diverse culinary scene, was named as one of BBC Good Food's "Destinations for Foodies in 2020" due to the city's status as a magnet for "lovers of plant-based food" – according to Happy Cow.
With around 40 vegan, 44 vegetarian and 171 vegetarian-friendly restaurants in Mediterranean city, over 4% of Tel Aviv-Yafo residents define themselves as vegan and 4.5% self-define as vegetarian, according to a new survey commissioned by Tel Aviv Global & Tourism ahead of World Vegan Day (November 1) and World Vegan Month.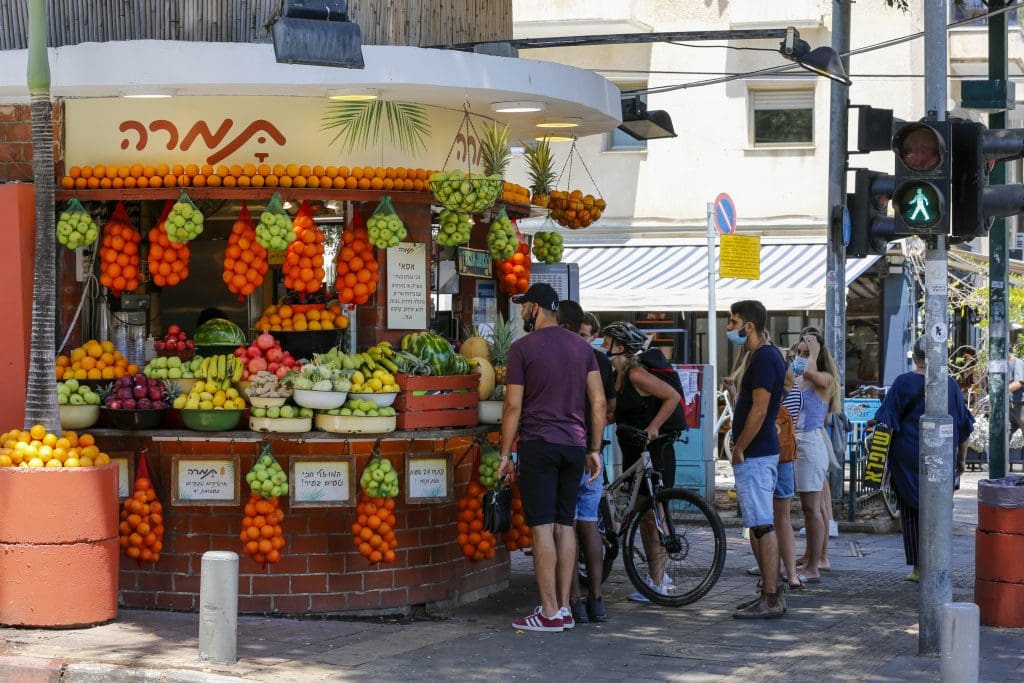 Home to approximately 450,000 residents, the representational sample carried out by Geocartography Knowledge Group reveals that nearly 40,000 Tel Avivians are either vegan or vegetarian. An additional 30,000 residents (6.6%) identify themselves as pescatarian (seafood).
The new data also reveals that an impressive 37.4% of Tel Avivian meat-eaters have substantially (13.1%) or slightly (24.3%) reduced their meat consumption over the past 12 months. A total of 31% of meat-eaters in the city plan to reduce their meat consumption during the coming year, and 2.2% hope to completely eliminate meat from their diet. Almost half (48.8%) of Tel Aviv-Yafo residents eat an entirely vegan meal at least twice a week, the survey found.
Sammy Yahia, Director of Tourism – India & Philippines "There has been a change in the food culture of Israelis, especially Tel Avivians. Vegetarian and vegan diets are becoming more common in Israel, especially in Tel Aviv. This is a great development for tourism to Israel, especially from India. While the world is slowly embracing vegetarian and vegan diets, Indian cuisine is mainly vegetarian."
He added, " Earlier this year Tel Aviv was given the prestigious title of the "Vegan Capital of the World" attracting food enthusiasts, especially vegetarians, from all over the globe. As we know, food is one of the few factors for Indian travellers when choosing a holiday destination and Israel is country Indian travellers can visit and enjoy delicious vegetarian Mediterranean food all year round."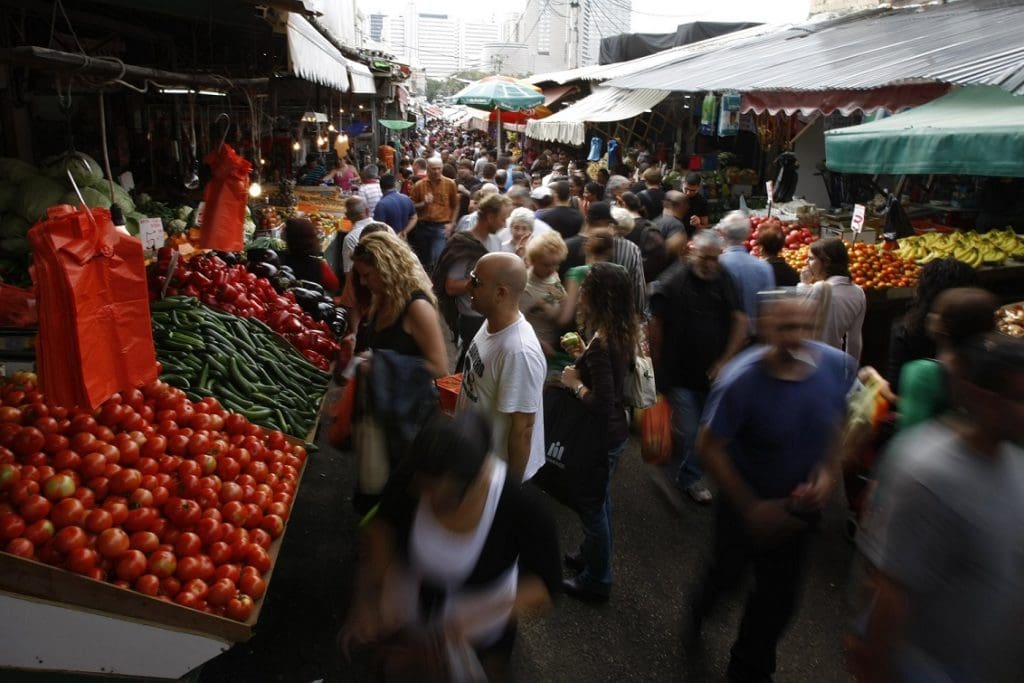 From fresh juice stands lining the Start Up city's boulevards to heaving hummus bars and Middle Eastern-inspired vegan gourmet dining, it is no surprise that the culinary scene of Tel Aviv-Yafo has also become a leading and permanent fixture on the vegan map of the world.
Tel Aviv-Yafo is also home to an innovative "new Israeli" cuisine that fuses together multiple culinary cultures, creating a foodie haven that draws visitors from across the globe. A testament to the popularity of this cuisine has been the rapid increase of Tel Aviv inspired restaurants and cafes worldwide in recent years.
The survey also reveals what lies behind Tel Aviv's large vegan population and reduced meat consumption among other residents. Two-thirds (66.5%) of respondents said health concerns drive their diet choices. Taste, animal welfare, economic factors and environmental protection were also key factors.
Swisstainable Veggie Day
If everyone in Switzerland ate vegetarian food for just one day a week, it would save the equivalent of 3.7 billion kilometers worth of car emissions in just one year: Swiss study
To do its bit to encourage people to follow a healthy lifestyle and help save the planet, Switzerland went vegetarian for a day on the Swisstainable Veggie Day on October 1.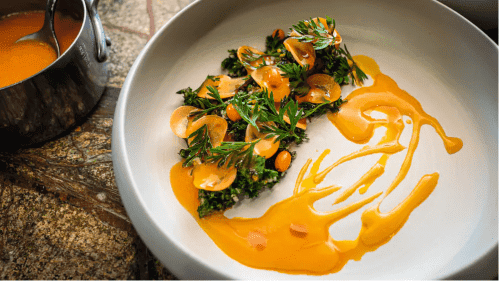 Over 1200 local restaurants and businesses participated in making this endeavor a success by offering a vegetarian-only menu for a day. SWISS participated in Veggie Day by offering only vegetarian meals to business class travelers on October 1, 2022. Edelweiss, all the restaurants of the McDonald's chain (173) and the 14 restaurants of the Swiss Federal Institute of Technology Zurich (ETHZ) also dished out vegetarian food for a day.
Major nutrition and environmental-research studies conducted over the years have concluded that a vegetarian diet is key to furthering the sustainability of our planet. It has been proven that vegetarian dishes generate less CO2, therefore, the more companies participate, the greater the impact.
According to a study by the Swiss Federal Institute of Technology, if everyone in Switzerland ate vegetarian food for just one day a week, we could save the equivalent of 3.7 billion kilometres worth of car emissions in just one year – that's 90,000 times around the earth!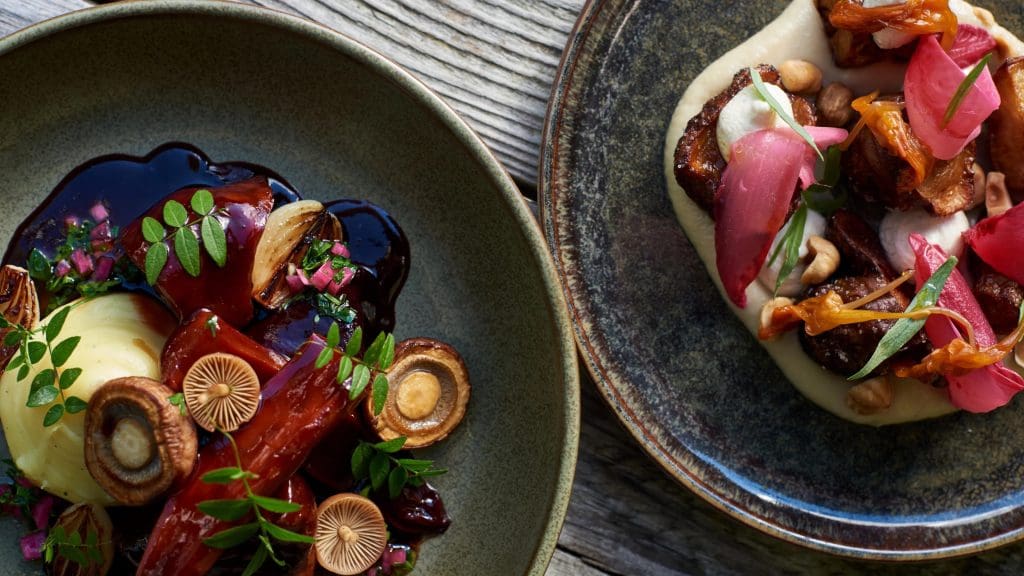 In 2020, the Swiss population bought 52% more plant-based meat substitutes than in the previous year and this number is set to keep increasing each year. This growing global need for more vegetarian menu options provides Swiss culinary experts with a great opportunity to reinvent their menus making Switzerland an even more attractive tourist destination for global travellers.
Trivia: Did you know that the restaurant Hiltl, founded in 1898 in Zurich, is the oldest vegetarian restaurant in the world?
"Switzerland has always offered a complete culinary experience for every kind of traveller, which is why it is also such a popular destination for Indians. We believe in all things natural including vegetarianism and on October 1, everyone who is in Switzerlandwas able to experience some of our best traditional vegetarian dishes like raclette, fondue, the Valais vegetable cake Cholera or polenta from Ticino as well as the popular rösti (made with grated potatoes)," said Ritu Sharma, Deputy Director, Switzerland Tourism.
Trivia: Even a genius like Albert Einstein who himself was a propagator of vegetarianism once said, "Nothing will benefit human health and increase the chances of survival of life on Earth as much as the evolution to a vegetarian diet."
Read More: Latest