Check out these wonderful 10 places to chill in Goa! Get enchanted by the timeless beauty of this sunny ocean fringed state.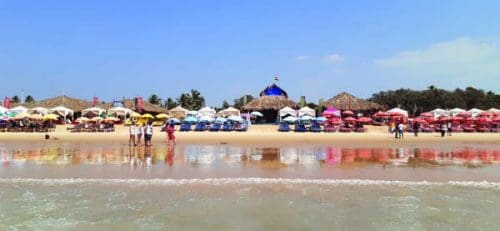 Goa is a beautiful blend of the resort lifestyle, sports, and vacationing but it also has all the pre-requisites of a global experiential destination with its exquisite beaches, exotic Goan cuisine, cafes, and beach shacks, old Forts, and charming Portuguese-styled colonial buildings…all of which are delightful places to explore in Goa.

This destination casts a spell on anyone on the lookout for a refreshing and enlivening getaway that helps them to pause life and hit vacation mode for a perfect holiday. Here are our top ten places in Goa to chill!
White sandy beaches and more!
Start off your relaxing holiday at this coastal paradise by unwinding at the beach and letting the waves kiss your feet!
Agonda Beach
Giving an authentic Goan experience is the tranquil and less frequented Agonda Beach. Located in South Goa, this white, soft sandy beach with blue waters is a must-visit on account of its delightful and scenic setting with green groves, coconut and palm trees, local cafes, and hotels nearby. No wonder is among the top places to visit in Goa for couples
 
When you are in Goa and you really want to relax and stay away from noisy and boisterous places, and Agonda beach provides this ideal option. The beach is extremely clean and is also famous for the nesting and hatching of the Ridley Turtle. Head off to this beach by the months of November to march to witness this Goan beauty at its best.

There are excellent water sport activities like kayaking, parasailing jet skiing, and surfing available. For those with a yen for nightlife, there are a number of quality clubs, pubs, lounges, bistros, restaurants, and beach huts that serve good food and music in a relaxed ambiance.

The nearest bus and railhead is the Canacona station and it is approximately 65 km away from the Goa International Airport from where you can take a taxi or a rickshaw.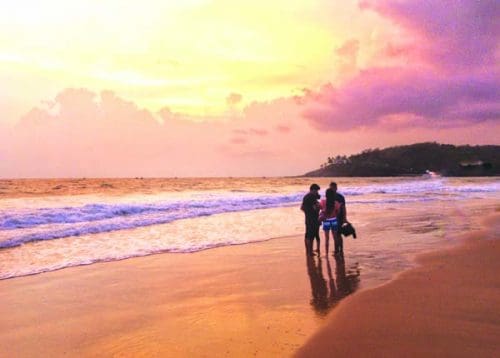 Baga Beach

Baga beach, named after the Baga creek, is a popular beach that tantalizes every tourist and visitor with its captivating beauty. Stretching from the Sinquerim village, it is surrounded by recreation and food outlets along with beach shacks and water sport activities.

Dolphins can be spotted deeper in the ocean waters and Dolphin-sighting trips are organized for visitors.

Try your hands at the water sports available here like kayaking, speed boat rides, parasailing, and jet skiing among others. Be sure to taste some tasty local food from the nearby cafes. For the party animal in you, this is a perfect spot to live your best nightlife memories.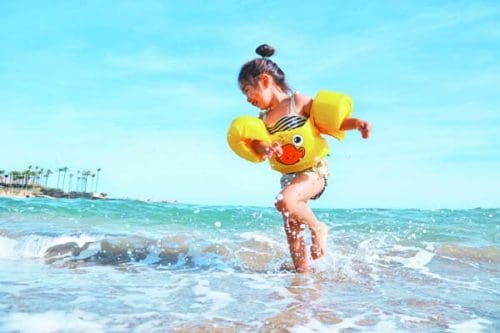 On offer in this 'happening' beach are late-night music festivals, pub or club-hopping at Titos, Mambos, and Hype as well as excellent local and international food at places like Britto's bar and restaurant or Fire and Ice among others, great resorts, good shops, and watersports.

Located in the North of Goa, you can reach this hotspot by train, bus, or flight from Panaji or Goa International airport which is only 15 km away from Baga. The best months to visit Baga beach are October to March.

Mesmerized by the wildlife in Goa!
Netravali Wildlife Sanctuary
The Sanctuary covers an area of about 211 sq km along the Western Ghats and is dotted with lush valleys, high mountains, breath-taking waterfalls, green ghats, and clear spring-fed lakes. The Sanctuary is rich in natural herbs and spices, apart from other vegetation.

For the adventure buff and wildlife enthusiast in you, Netravali wildlife sanctuary in Southeastern Goa should definitely be a part of your vacation. Trekking and climbing are popular adventure sports on account of their excellent walking and hiking trails through valleys and mountains, not to speak of waterbodies.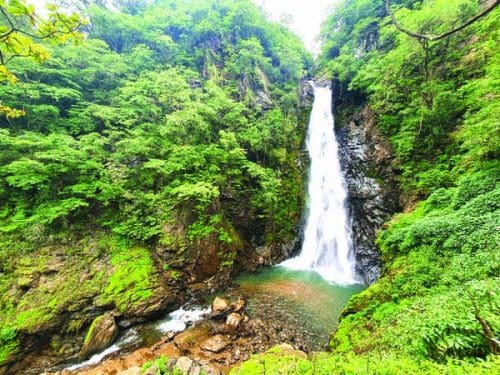 The flora and the fauna are sure to be a treat for your eyes so be sure to pack your binoculars to spot some wildlife like Black Panther, Giant Squirrel, Slender Loris, Great Pied Hornbills when at the Netravali sanctuary.

Visit this beauty anytime from October to March. You can reach the sanctuary from Panji which is 65 km away by road or Margao railway station and from there take a taxi.
Bhagwan Mahavir Wildlife Sanctuary
Set as a part of the Western Ghats and sharing its beauty, this sanctuary and park share a space of 240 sq km. The rich green belt consists of deciduous and tropical evergreen forests which are a wonderful habitat for endangered flora and fauna.

The wildlife is also rich in sambar, deer, hog, spotted deer, barking deer, tigers, panthers, leopard cats, and jungle cats,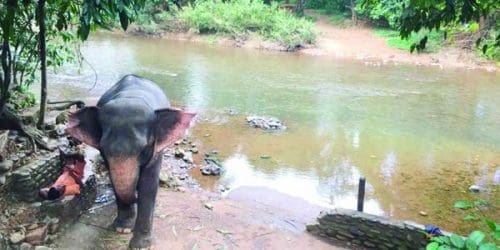 Here is a perfect hotspot for bird watching including the ruby-throated yellow bulbul and several other rare birds like drongo, emerald dove, fairy bluebird, golden oriole, Indian black woodpecker, Malabar grey hornbill, and Malabar pied hornbill. From butterflies to mammals to rich and diverse flora, the Bhagwan Mahavir Wildlife Sanctuary stands tall amidst the country's best sanctuaries.

Interestingly, one of the tallest waterfalls – Dudhsagar waterfall, at a height of 107 feet is a popular attraction that has a fan following of its own. So too, Tambdi Falls and Devil's Canyon, which holds out a great attraction for adventure enthusiasts.

Situated in the town of Mollem, this sanctuary can be reached from Panaji (approximately 67 km away) by cab or bus.
                                                                                                    
Historic castles and forts!
Aguada Fort

Just seven kilometers away from the town of Margao, this fort is located in the North of Goa. Fort Aguada is a remarkable citadel that dominates the scenic stretch of beach and defines the scenic beauty of Goa.
This splendid fort is a shadow of itself today but has the magnificence of Laterite stone, with which it was built and is native to Goa. The Aguada Fort can hold 2,376,000 gallons of water, and due to this, it was one of the most important freshwater reservoirs of Asia.

The name Aguada means water and it served as a reservoir said to hold 2,376,000 gallons of water when it was built by the Portuguese rulers. You can still see a big reservoir and a huge bell there. The Aguada Fort also holds an old four-storied lighthouse, said to be built in 1864 as well as the imposing Aguada Jail.

 A view from the fort will surely serve as a retreat in your holiday for its enchanting and pleasant view!

Reach this classic fort by taxi or rent a scooter from the nearest bus and railhead at Margao.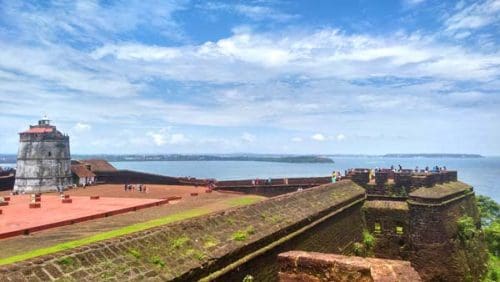 Chapora Fort

Ever fantasized about a trip with your friends just like a trip from the movie Dil Chahta Hai? Well, the ideal shooting spot and historical place is the Chapora Fort. Standing tall in North Goa, this fort was built by the Portuguese but is better known today as the iconic location for the chart-busting movie Dil Chahta Hai.

Get a dose of history and iconic beauty that not just sets your eyes for a treat but your soul too. It is a naturally picturesque location on account of its positioning on the Chapora River and overlooking the beaches of Chapora. At sunset, the Fort is a major attraction because of its magical views of the river and beaches.

Head off in the month of December for some splendid views and reach this place via taxi or rented scooter from Panjim or Goa International Airport.
Family getaways' perfect hotspots!
Pascoal Farms
With an apt and beautiful Portuguese architecture, an elephant to walk you through the plantation and riverbanks as a part of the setting, be sure to visit the famous Pascoal farms for a perfect family getaway or to chill over the weekend.

Set in the thick green belt of the Western Ghats, this 50-acre lush spice farm with over 2500 species of plants that include medicinal herbs, offers an attractive landscape with the River Khandepar flowing nearby.  Much loved by nature addicts as well as organic food lovers, the spice farm has several guided tours on offer, followed by an appetizing home-cooked lunch.
Reach this farm by cab or scooter from Panaji which is just an hour away from this farm which is located at Khandepar.
Atreya Vedic Farm
Want to travel and relax responsibly? Then opt for the environmental activist Nirmala Sawant's take on eco-tourism at the 'Atreya Vedic Farm'. From orchards, an astrological plant park, Wildlife, and Birding to Presidica Butterfly House, this place has it all!

Set amidst nature's abundance at the foothills of the Western Ghats at Molem is Atreya Vedic Farm, A truly unique eco-tourism venture, the Atreya Vedic Farm consists of a 36 – acre estate with rich, sylvan forests, wooded groves, amazing tropical gardens, an orchard, and hold your breath – an astrological plant park.

So you can visit the Charak Vatika – medicinal plantation, Coconut, and Areca Nut Plantation, Wildlife and Birding, a wonderful restaurant that offers typical Goan cuisine, and above all, the Presidica Butterfly House, filled with gardens of tropical plants and rows of colourful flowers with free-flying butterflies around.
Located at the foothills of the Western Ghats at Molem, reach the Atreya Farm by cab or rickshaw from Molem.
Plugin the party lights!
Hammerzz Nightclub
Located right on Calangute with a beautiful riverside location that offers visitors a stunning view of the river. Hammerzz nightclub defines the true flavor of the Goan holidays.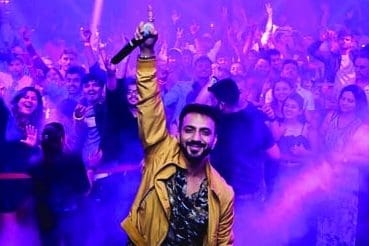 This nightclub in Goa lets you unleash your wild side with its state-of-the-art dance floor, exceptional DJ lighting, and top-notch sound system. This club brings the next level of entertainment experience in the city that will change your idea of Goa's club landscape forever. The city's biggest Disco lights come to life capturing the club's energy and sound.
It offers outstanding international cuisines and authentic Goan dishes, Hammerzz's riverside rooftop restaurant has something to tantalize everyone's taste buds and travel mood. Celebrate your Goa holidays in style & luxury.
Club-LPK
Located on the banks of the River Nerul in Candolim, the Love Passion Karma Club nicknamed LPK Club is popular for its party scene and is the go-to places to visit in Goa with friends! Go on a road trip with your loved ones and head straight off to Love Passion Karma to bring out the party animal in you!

The LPK club is a lively riverfront nightclub, surrounded by water on three sides with a rustic ambiance which is highlighted due to the terracotta statues that are sculpted skillfully around the floor and an old church in the backdrop. The club is open 24 hours a day and offers food and drinks to a live DJ. The sunset views are raved over by regulars.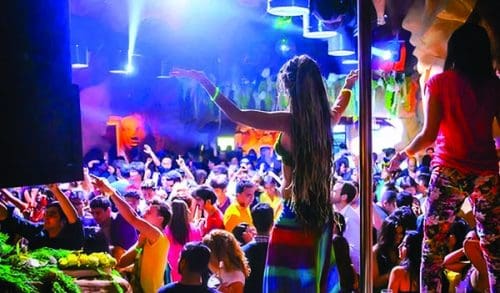 Reach LPK by air with the Dabolim as the nearest airport;  the nearest prominent bus stop is the Panaji bus station located almost 12 km away and from there hire a cab or scooter.
Read More: Latest