Get your fill from Mawa Ghat-er Ilish Bharta to Ilish Er Jhol — the coveted fish that unites the two Bengals
Often termed the 'Queen of Fish', Hilsa or Ilish fish is possibly the most popular fish among Bengalis. Full of bones and with a sweet flavour, Ilish maach has many multitudes—from being the centrepiece of debates and socio-economic markers to a metaphor for life and above all a symbol of Bengaliness with all its cultural legacy.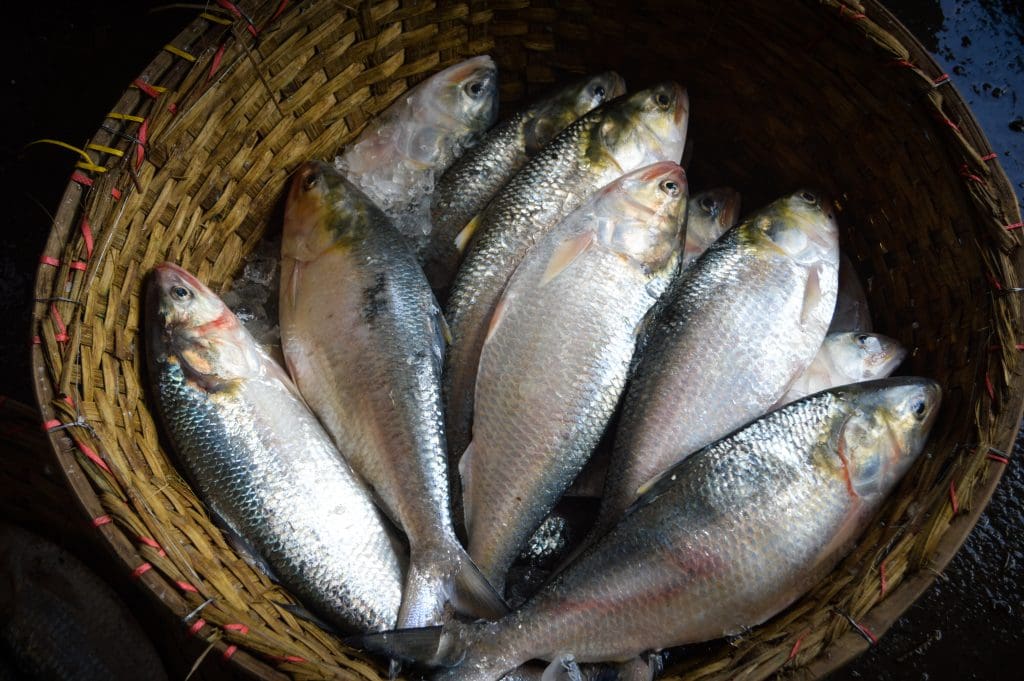 Unlike most fishes, Hilsa is a seasonal fish whose harvest commences at the early onset of monsoon every year and continues till September, with April being the most fertile month. Fish-loving Bengalis not only take pride in savouring this periodical delight but also dole out tips on buying the perfect catch. A decent-sized fish is pressed down on the belly to ascertain its firmness—the more upriver it has been caught, the fatter it is, and thus tastier.
Another considering factor is that the fish should not have a roe. Also, the flavour of the fish is subject to the kind of feed it gets. Decades of fascination for this piscine queen amongst Bengalis have made this fish a cult gastronomic status.
Many restaurants and hotels in Kolkata gear up to celebrate the piscine queen with its specially curated menu. Be it a quick steam, exotic gravy or a hearty stew—there are hundreds of recipes available while a few are tried and tasted delicacies of all time.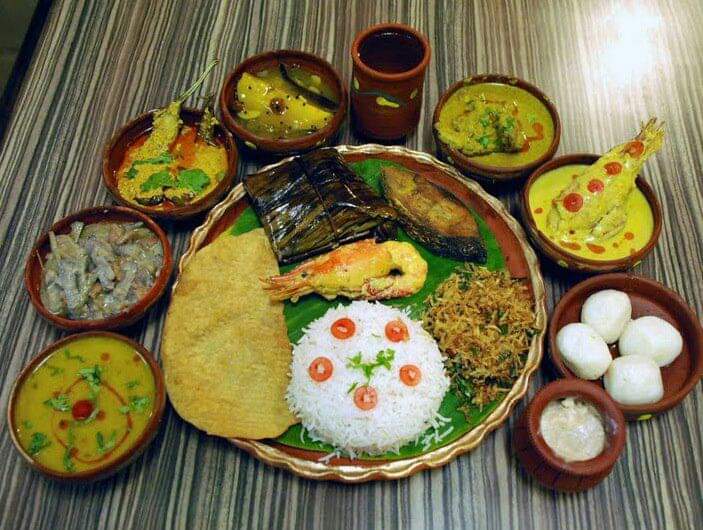 In this space, we have shared the most delectable and famous Ilish dishes that incorporate Bengal's cultural and geographical diversity.
Panikhola Ilish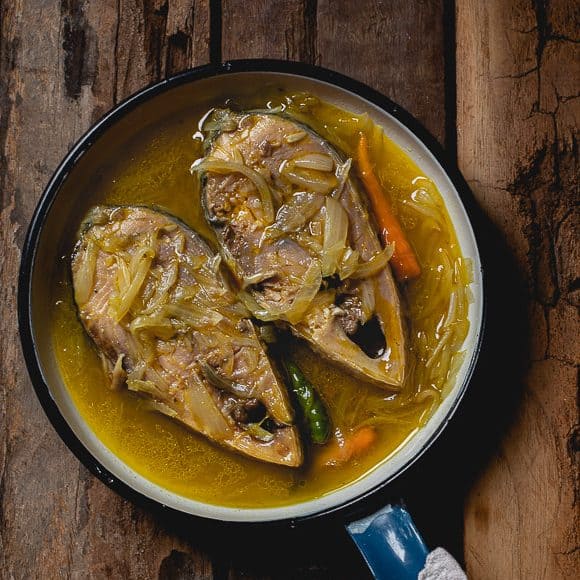 Panikhola Ilish (also known as Saada Ilish) is a rustic dish that hails from Bangladesh. It is a stew-based delicacy that is light, delicious and can be prepared anytime if there is some Hilsa stock at home. Known for its white texture, this Hilsa delicacy just requires tedious onion mixing, some green chillies and a generous glug of mustard oil.
Ilish Er Jhol
This particular preparation is one of the most comforting dishes among Bengali households.
It is a sparsely spiced jhol (thin curry) where fish is cooked in tempered kalonji (black cumin) and green chillies in mustard oil.
Potato wedges and aubergine are added on tempered spices and sautéed with salt, cumin and coriander powder, turmeric. Once done, enough water is added and when it starts to boil, fried Hilsa pieces (one can use raw fish as well) are added and cooked to perfection.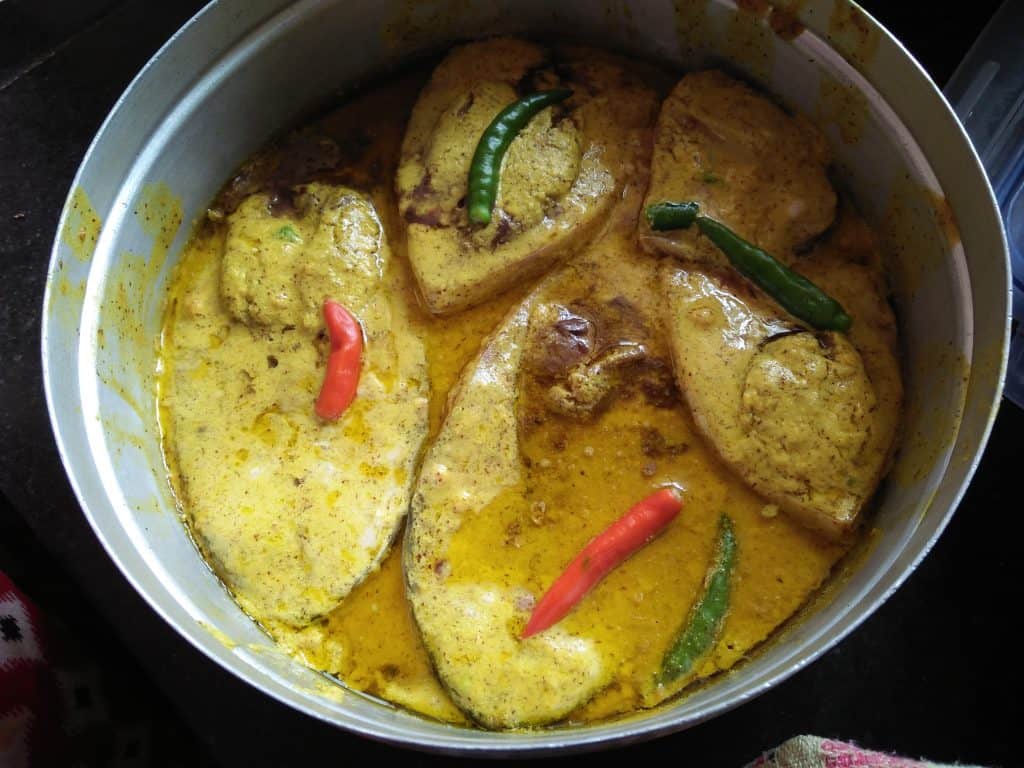 Bhapa Ilish
Bhapa Ilish which literally means 'Steamed Ilish' is a classic, delectable Bengali dish cooked in a potent mustard paste.
Even though it sounds very polished, it is a considerably easy recipe to execute and requires no special techniques. In this dish, Hilsa pieces are seasoned and coated in a mustard-coconut-yoghurt paste and steamed in a good old tiffin box. The addition of pungent mustard oil and slit green chillis on top of freshly cooked fish renders the delicacy a whole new dimension.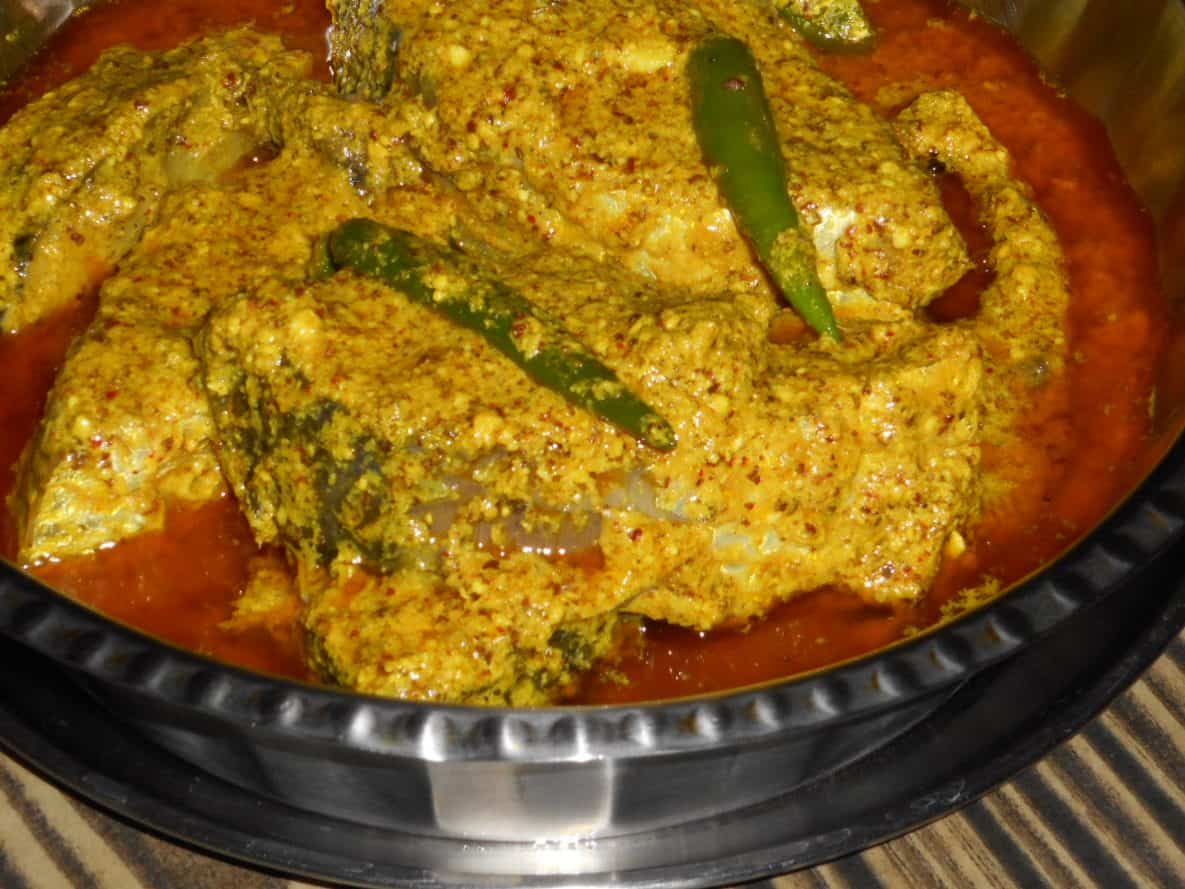 Doi Ilish
With a distinctive culinary appeal, Doi Ilish is an authentic Bengali signature dish enjoyed by almost every fish-loving patron.
As the name suggests, here fresh Hilsa chunks are simmered in a yoghurt-based gravy. Although a touch of preferably white mustard paste is added, the ideal flavour insists it should in no way overpower the subtleties of the tangy base.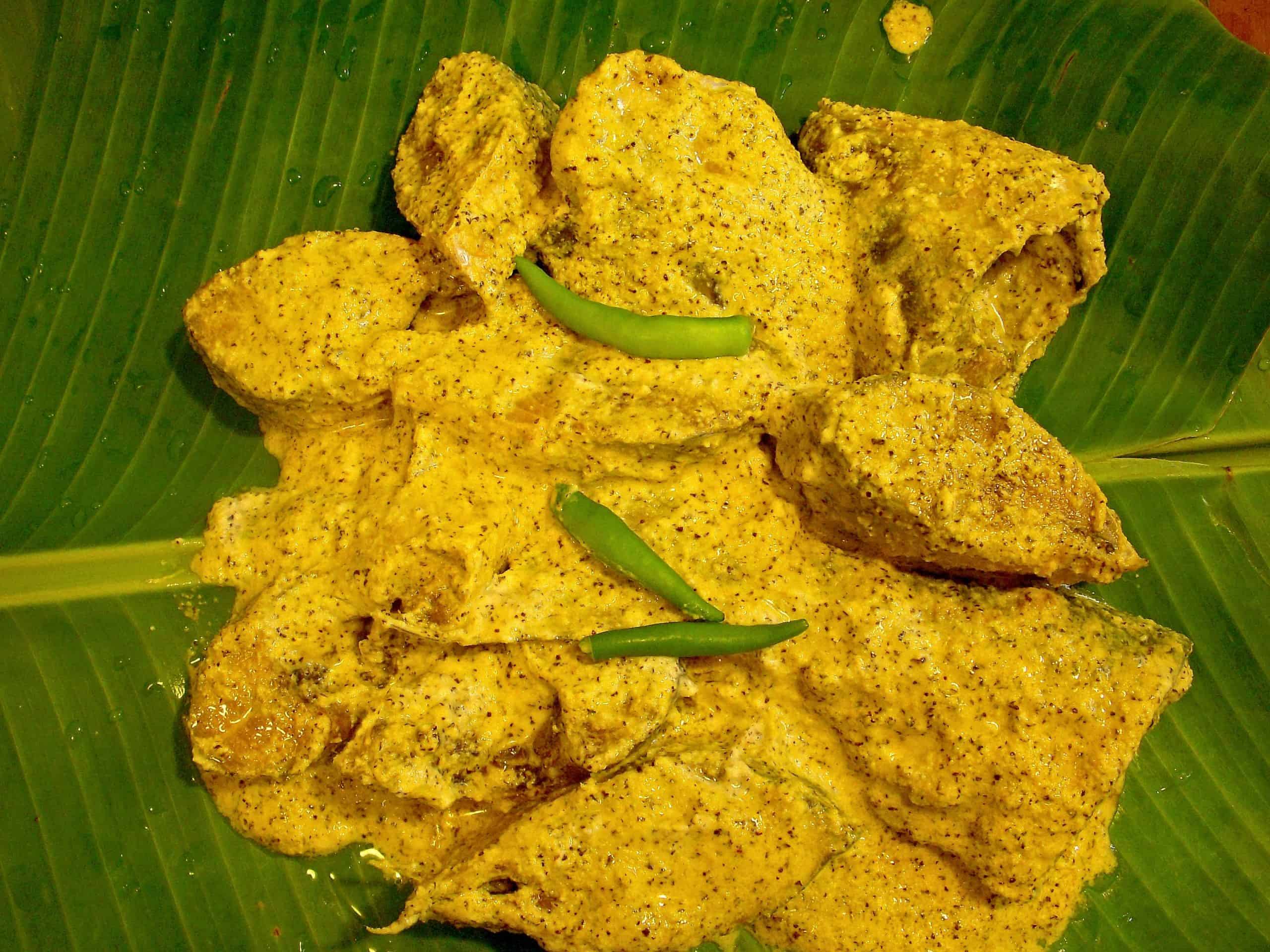 Ilish Paturi
This iconic recipe is curated to bring out the flavours of the fresh Hilsa in all its glory.
A succulent, thick piece of the fish is coated in chilli and mustard paste and wrapped in a banana leaf and then steamed.
Perfect when teamed with piping hot rice and some green chillies—oh, the bliss!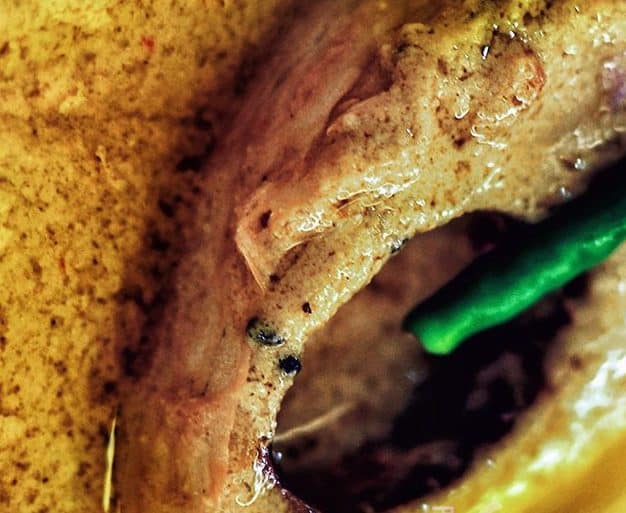 Shorshe Ilish
The name itself conjures up a myriad of tantalizing tastes and aromas.
Relished by both epar bangla (West Bengal) and opar bangla (Bangladesh), this popular dish is not just a monsoon delicacy but also an integral part of auspicious occasions like Annaprasan and Marriage ceremonies and even Matshamukhi (after-death ceremony) as well. Here fresh, good and large Hilsa chunks are gently simmered in a mustard-laden gravy.
Though there are slight variations as some prefer fried fish over raw one and the optional mix of poppy (posto) paste to enhance the gravy, the undisputed king of zing in the Bengali kitchen is the constant.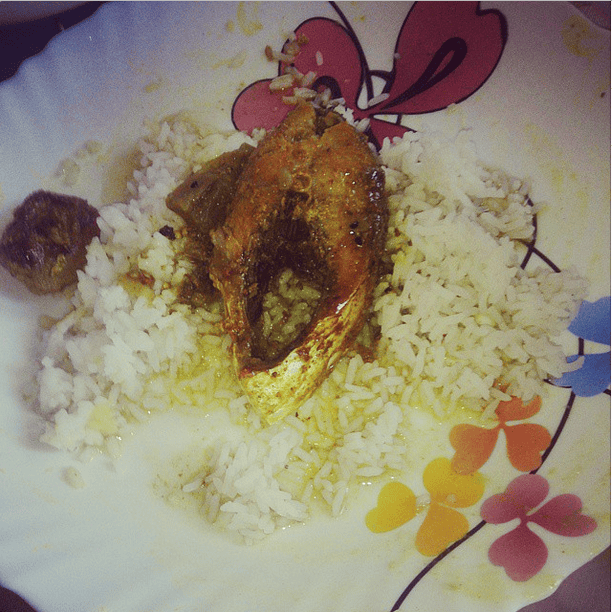 Ilish Pulao
Ilish Pulao is quite an age-old dish attributed to the 17th-century ancestors of Siddhartha Bahubalindra of the Moynagarh Rajbari.
One can witness the aromatic delight of ghee, Gobindobhog rice (chinigura rice) and garam masala in this recipe.
Unlike Biryani, the pulao doesn't overpower the piscine queen and to ensure the same, spices and aromatics are added in moderation.
The umami flavours of the Hilsa are balanced by the sweetness of mishti doi and coconut milk and the heat of fresh garam masala.
Ilish Korma
Well, if you think Hilsa and Shorshe (mustard) are synonymous, then think again.
Though the origin of the dish is debatable, it is loved and enjoyed on both sides of the Bengal border.
The fish is cooked in onion-garlic paste and green chillies. A little dahi (yoghurt) is added to thicken the gravy along with cashew paste and raisins that renders a badshahi touch. Once the fish is cooked, dollops of ghee, garam masala and fried onions are added on top. If this is not a royal affair, then we don't know what is.
Mawa Ghat-er Ilish Bharta
Mawa Ghat is one of the largest Ferry Ghats in Bangladesh and is around 50 Km away from the country's capital, Dhaka.
As evident from the name, this culinary delight hails from the other side of Bengal and is quite sensational to the taste buds.
The speciality of this quintessential dish lies in the fact that it is prepared with left-out fish-tails only. The process is tedious since the chunks of fish-tails are fried first and deboned (this requires patience and a lot of time!) and then cooked bharta style.
Read more: Latest