We have two fabulous perspectives of the festive Holi celebrations – as a festive occasion and as a long holiday weekend!
Today's Traveller shares with you how you can enjoy the traditional Indian festival in different states of India, as well as where are Indians travelling to just to chill, this long Holi-day weekend from 18 March to 22 March 2022.
Holi – the much-awaited festival of colours is the perfect time to step out and experience the grandeur of the Holi festival. According to Agoda's recent 'India- genous Travel' survey, 68% of Indians anticipate traveling domestically in 2022.
The survey also found that art and culture is one of the top three motivations to travel for Indians, after scenery and food. So, check out this Agoda-curated list of destinations for travelers to celebrate Holi in unique ways.
Known as a celebration of the victory of good over evil, Holi brings family and friends together as they play with colour and gorge on delicious food. While the festivities occur throughout India, various regions across the country have their own distinct local traditions – a sight to behold.
Phoolon hi Holi Uttar Pradesh
Enjoy the magical shower of flowers in Uttar Pradesh with Phoolon hi Holi Uttar Pradesh is the place to be to get into the spirit of Holi. Aptly called Phoolon ki Holi, the celebration goes on for an entire week starting on Ekadashi at the Banke Bihari Temple of Vrindavan where only flowers are used to play Holi. Flowers are splashed across the temple with the aim to connect with Lord Krishna and bring him joy. This celebration is followed by Widows Holi.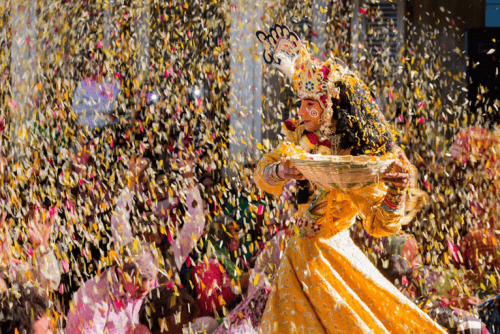 Traditionally, widows are told to strictly wear white after their husband's departure. However, on this day, the widows get together to play Holi and break the rules of the previous tradition.
Continuing with the festivities, kids are dressed as Radha and Krishna and the people of Vrindavan and Mathura get onto the roads to colour the streets, temples, and ghats in rainbows. The famous Lathmar Holi is also celebrated where women playfully beat men with lathis (wooden stick) in the towns of Barsana and Nandgaon of Uttar Pradesh.
Bring out the fearless warrior in you with Hola Mohalla celebrations in Punjab
In Punjab, Holi is celebrated to honour the bravery of a particular sect of Sikh warriors, 'Nihang Sikhs' and is known as Hola Mohalla or Hola in this region. The festival includes a profound display of martial arts, horse-riding, and reciting poetry.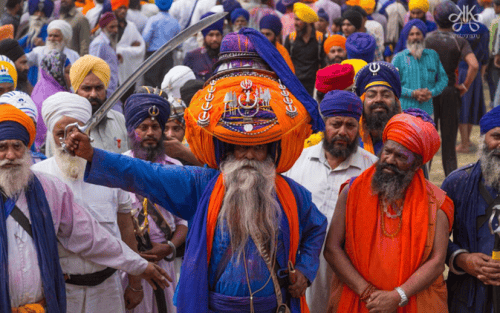 The participants perform daring feats, such as Gatka (mock encounters with real weapons), tent pegging, bareback horse-riding, standing erect on two speeding horses and various other feats of bravery. This is later followed by music, dance, and colour. The fair is held for three days and ends on the day of Hola with a long military-style procession.
Bond with the local community in Uttarakhand with Kumaoni Holi
Celebrated in the Kumaon region of Uttarakhand, Kumaoni Holi not only signifies the victory of good over evil but also the start of the sowing season for the farming community. The festivities are more of a musical affair than of colours in this region. There are three forms of celebrations based on musical gatherings of Holiyars (the singers of Holi songs) that start from Basant Panchami and last for almost two months.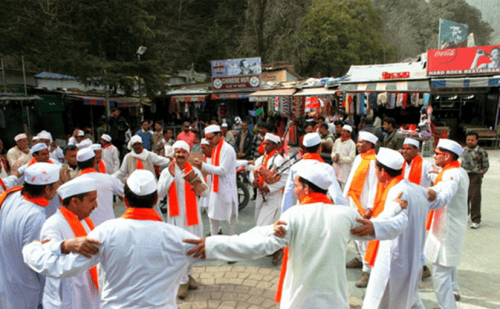 Baithaki Holi – Seated gatherings held for two months where holiyars sing traditional classical songs to the tunes of harmoniums and tablas with heavy influence of Kumaoni folk music traditions.
Khadi Holi – People sing, play instruments like dhol, joda (metal instrument), and Hurka, and dance in groups wearing white nokdaar topi, churidar payajama, and kurta.
Mahila Holi – These are exclusive gatherings for women and is similar to Baithaki Holi
Enjoy enthralling performances in West Bengal with Basant Utsav
Rabindranath Tagore started the tradition of Basant Utsav at Shantiniketan to mark the beginning of the spring season. Now an integral part of the Bengali culture, the three-day-long folk festival is organised in the Purulia district of West Bengal. Festivities include folk songs and unique folk art exhibitions.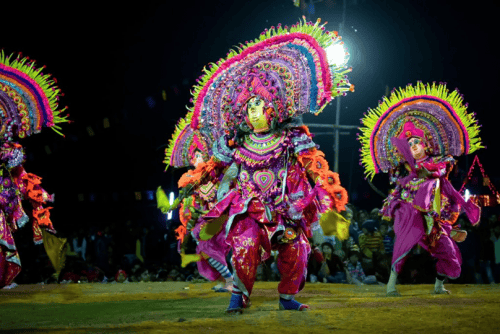 Folk dance performances such as Chau, Darbari Jhumur, and Natua are treats for the viewers' eyes. Owing to its own dignity, the festival lures visitors from all over the world.
Drum up your Holi celebrations this year in Manipur with Yaoshang
Holi is celebrated as Yaoshang festival in Manipur and is the most important festival of the state. The celebration continues for 6 days starting from the full moon day in Phalguna with the burning of 'yaoshang' that is constructed with bamboo and straws followed by singing, dancing, and other traditional performances by the residents of Manipur.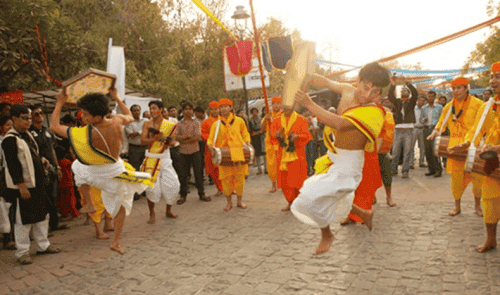 The main highlight of the festival is Thabal Chongba dance or "Moonlight dance." The participants perform the dance with songs to the rhythm of the Dholakar (drum) at night.
Try your hand at traditional folk dance Gair in Rajasthan during Royal Holi
Holi at Udaipur in Rajasthan is a royal affair, and the city is famed for its grand celebration. Spread across two days, the royal family takes active participation in all the functions. When visiting Udaipur during this time of the year, expect to be enthralled by the enchanting festivities.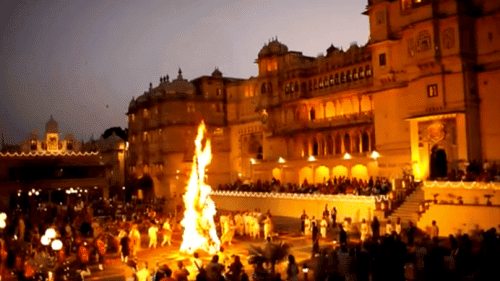 Known as Mewar Holika Dahan, the bonfire takes place on the grounds of City Palace, and continues with the traditional folk dance, Gair. There is a rally where the royal family members sit on ornate camels, elephants, and horses, followed by cocktails and dinner at the royal palace. The next day, tourists and locals rejoice and play Holi throughout the city.
Time for a Holi-Day! Where are Indians travelling for Holi in 2022?
It's that time of the year when the weather is still pleasant for a quick getaway before it gets too hot. With the festival of colours just round the corner coupled with a long weekend, Indian travellers are taking this opportunity to spend the Holi weekend away from home. Ahead of the upcoming long weekend, Booking.com revealed the top booked domestic destinations by Indian travellers from March 18, 2022 to March 20, 2022 to celebrate Holi.
While classic city breaks to metros like New Delhi, Mumbai and Bengaluru continue, travelers are opting for mini-vacations to leisurely beach destinations like Goa and Puducherry as well as hill stations like Rishikesh and Lonavala. 
Travel trends during Holi 
As travellers look forward to enjoying the long weekend by booking a staycation or taking a short and laid-back holiday here are the top booked destinations by Indian travellers traveling within India from March 18 to March 20, 2022.                                   
New Delhi
Mumbai
Goa
Rishikesh
Bengaluru
Jaipur
Lonavala
Puducherry
Udaipur
Agra
Looking for some inspiration to plan your holi-day?
Goa
Freckled with beaches and churches, Goa is an all-time paradise for all which can be easily reached by road, rail, and air. While the most popular beaches of Baga, Calangute, Anjuna, and Colva are must-visits, the secret hidden Palolem and Ashvem beach should also be added in your list this time.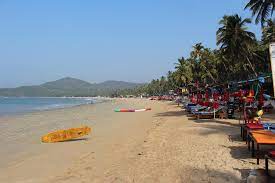 And if you are looking for some lesser-known Instagrammable spots for your social media, a must-visit are the Reis Magos Fort, Cabo De Rama Fort, and Fontainhas, the old Latin quarters of Goa. So relax on the sun-kissed beaches of Goa over a bottle of fenny and a plate of seafood in this Holi holiday.
Rishikesh
The best place to unwind after a hectic week. Celebrate Holi at Rishikesh, the spiritual and adventure capital of India. Known for white water rafting, cliff jumping, temples, cafes, and the famous Beatles ashram there is no better place to combine celebration and vacation.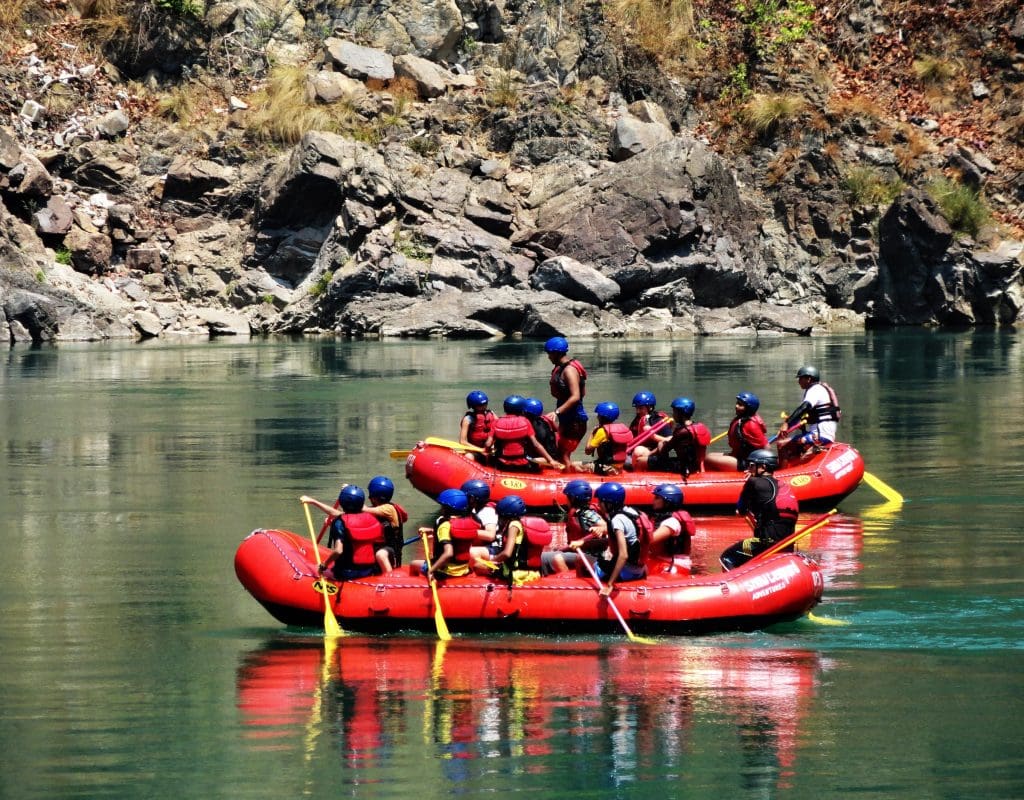 Explore the lanes of Rishikesh, be a part of the Ganga aarti at Haridwar, and enjoy Holi amidst nature. March is a wonderful time to visit Rishikesh. Just when spring is knocking on the door, the place takes on an alluring charm.
Jaipur
Come Celebrate Holi in the pink city! With so many forts, palaces, museums, markets, restaurants and parks to visit, Jaipur offers a unique charm of its own. The colourful streets and people covered in gulaal would sure be a treat to your eyes. You can also indulge in some mouth-watering gujiyas (a traditional Indian sweet) and other sweets to add to the fervor of Holi.
Lonavala
If you are looking at isolating yourself from the chaos of the city then head to Lonavala. Great for the Holi break, Lonavala is around 80 km from Mumbai.
While in Lonavala some of the places you can visit are the Rajmachi, Visapur, and Lohagad forts, the ancient Karla (Lonavala), and Bhaja (Khandala) caves, Lonavala Lake, Tiger's Leap point, and the Kune waterfalls. Lonavala also offers some great trekking and hiking opportunities for adventurous souls.
Puducherry
The only place in India with French colonial architecture, Puducherry is a great place for the upcoming long Holi weekend. Some of the places you can visit in Puducherry are the famous Sri Aurobindo Ashram, the Immaculate Conception Cathedral, Puducherry Botanical Gardens, and Promenade Beach.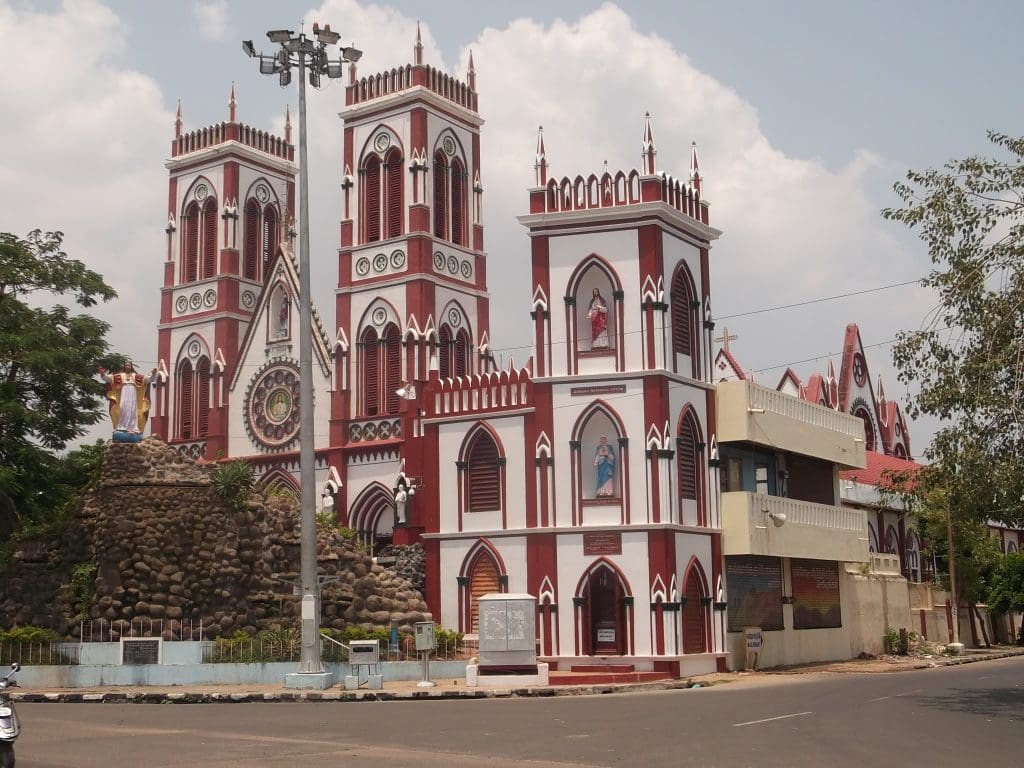 If you are in the mood for some adventure you can even go scuba diving or surfing. End the day with a peaceful walk around Seaside Promenade, just what you need on a holiday!
So go ahead and indulge in the festival of colors with their family and loved ones. Happy Holi-daying!
Read More: Latest