Looking for a culinary adventure this Chinese New Year festival season? Let Executive Chef Gaurav Paul take you on a delicious journey with these yummy recipes – Naam Soon Cauliflower and Tirrity Style Wok Tossed Garden Green! Time to get cooking in the comfort of your home.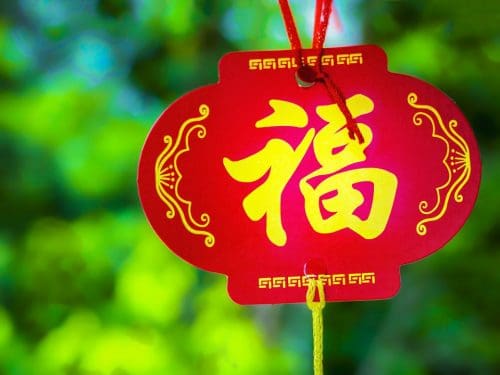 On the auspicious occasion of Chinese New Year celebrations which brings joy and fervour all over the world, food is a symbol of joy and family bonds. Delectable food that is served in celebrating Chinese New Year includes dumplings, noodles, tangerines, fish and other dishes that are thought to bring prosperity in the coming year.
When is Chinese New Year 2023 you may well ask? It is on 22 January 2023 but the year has only begun and the festivities are to last for a long, long while.
Food served at the Chinese New Year festival will vary from region to region. In northern China, dumplings are a staple food, while in southern China, rice cakes and sweet rice balls are more popular. Other foods include chicken, pork, vegetables and fruits such as apples and pears. Chinese tea is a must and is always served at the table with food.
Many of the dishes served in the traditional Chinese New Year fashion have auspicious meanings attached to them, such as noodles that symbolize long life, tangerines and oranges that symbolize abundance and fish that symbolize surplus.
Chinese New Year decorations associated with the Lunar New Year are usually red and gold. Red is considered to be a lucky color and represents joy, while gold symbolizes wealth and prosperity. Traditional decorations include paper lanterns, paintings depicting the year's zodiac animal, and banners with Chinese characters wishing good fortune. Fireworks are often used to mark the beginning of Lunar New Year.
Executive Chef Gaurav Paul takes us through the Chinese New Year festivities with two delicious dishes. Get ready to cook up a storm!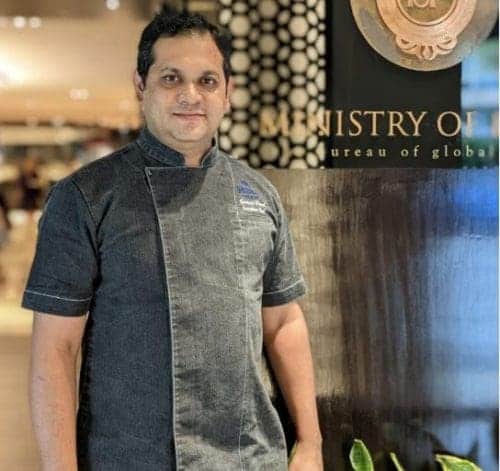 Naam Soon Cauliflower – Sichuan Pepper, Nuts, Bullet Chilli, Ginger, Scallion to celebrate the Chinese New Year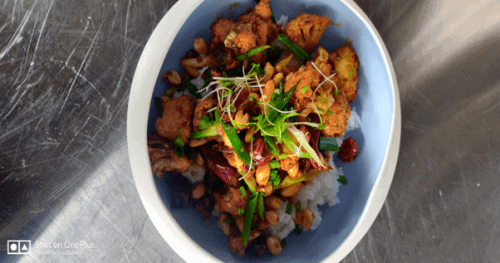 ---
Ingredients:
Salt
Broth
White Pepper Powder
Sesame Oil
Chinese Cooking Wine
Refined Oil
Spring Onion
Light Soy
Szechuan Pepper Corn
Peanut
Szechuan Oil
Cauliflower
Chinese Chilli Paste
Dry Red Chilli
Bullet Chilli
Ginger
Chinese Garlic Peeled
Hot Pot Sauce
Jasmine Rice
Method
First Clean & Cut The Cauliflower Into dice shapes.
Blanch The Florets For 30 Sec In Salted Boiling Water, Then Deep Fry The Cauliflower.
Take A Wok, Put Refined Oil, Sichuan Pepper, Garlic, Ginger, Dry Red & Bullet Chilli, and Chinese Chilli.
Paste, Hot Pot Sauce, Fried Cauliflower. Wok Toss For 30 Sec With The Seasoning Salt, Aromatic Powder
Sesame Oil, White Pepper, Light Soy, and Sichuan Oil.
Finish With Chinese Cooking Wine Pea Nut & Spring Onion.
Serve Hot On A Bed Of Jasmine Rice.
Tirrity Style Wok Tossed Garden Green Garlic Chips, Fresh Red Chilli, Pokchoy, Sesame Oil
Recipe by: Executive Chef, Gaurav Paul, Hilton Embassy Bangalore Golflinks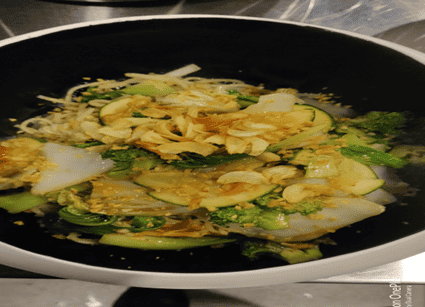 Ingredients:
Nappa cabbage
Salt
Broth
White Pepper powder
Sesame oil
Chinese cooking wine
Refined oil
Broccoli
Light soy
Pokchoy
Green zucchini
Oyster sauce
Chinese garlic whole
Fresh red chilli
Fresh green chilli
Potato starch
Jasmine rice
Method
1. Cut the fresh vegetable into desired shape and size.
2. Blanch the vegetable in salted hot water for 40 secs.
3. Heat refined oil in a wok, add in the garlic, and oyster sauce and put all the blanched vegetables in it.
4. Season with light soya sauce, Chinese cooking wine, aromatic powder, white pepper powder, and fresh red chilli, and finish with light potato starch .garnish with garlic chips
5. Serve hot on a bed of jasmine rice
Read More: Food Voyager