Today's Traveller invites Exec Pastry Chef Rashna Elavia, The Leela Mumbai to share her favourite Christmas Delight – Christmas Yule Log.
Christmas is the season of joy, of gift-giving, and of family bonding.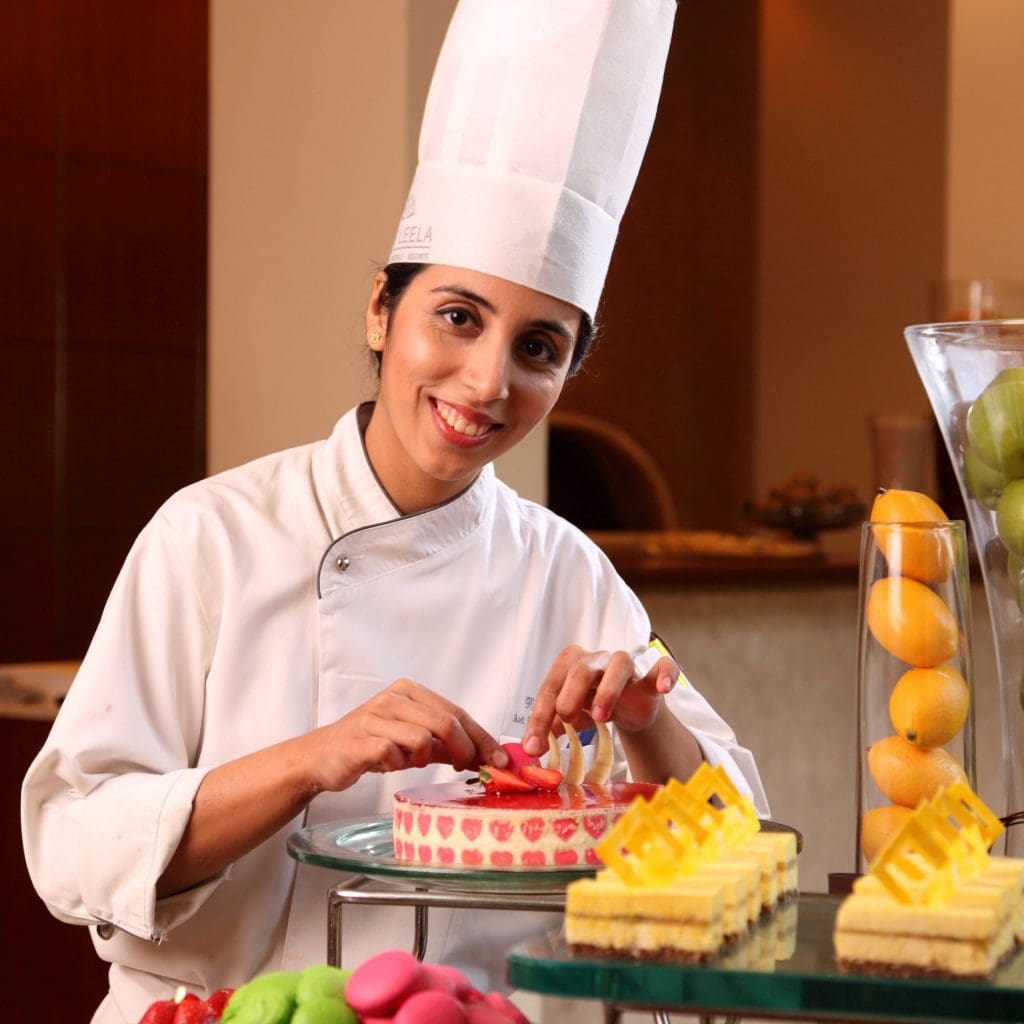 Christmas Yule Log
Ingredients
3 egg whites
60 gm castor sugar
40 gm melted butter
Vanilla essence
50 gm flour
18 gm cocoa powder
3 gm baking powder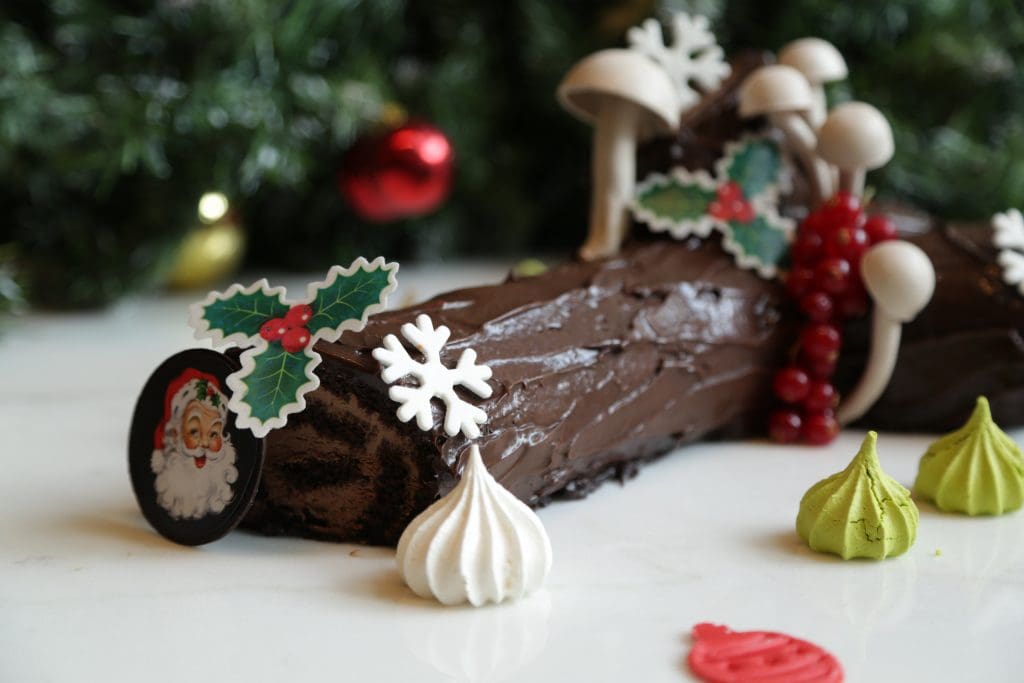 For Ganache:
Dark chocolate   500 gm
Cooking Cream   200 gm
For Filling:
Ganache 250gm
Whipped cream 125 gm
Method
Line a 10 * 15-inch pan with parchment paper
Preheat the oven at 180 deg
Sift the flour, cocoa powder and baking powder together.
Whisk yolks and castor sugar till it becomes thick and pale and has a ribbon like consistency. Add vanilla essence.
Whisk egg whites and castor sugar to form soft peak meringue.
Fold in the butter and dry ingredients in the yolk mixture.
Fold in the meringue. Spread the mixture with an offset spatula on the tray. bake in the oven for 10mins.
Remove from oven. run a knife along the edges and demold on a parchment paper sprinkled with castor sugar. Cover & allow to cool.
Assembly
Spread the chocolate cream on the sponge leaving ½ inch along the borders. From the length side roll in the sponge sheet with the help of the parchment paper to form a tight roll. Roll the parchment paper on the roll tightly.
Place the roll in the deep freezer to harden. remove the parchment paper from the top. Spread ganache on top evenly. from one end of the roulade at an angle cut about 2pieces of about 2 inches. Stick them to the main roulade with the help of some ganache to resemble a bark.
Garnish with marzipan mushrooms, cherries and holy leaves
Read more: Food Voyager