So how about exploring one of the most exciting, heartbeat-stopping locations to plan your holidays? We are talking about visiting the best Tiger Reserves in India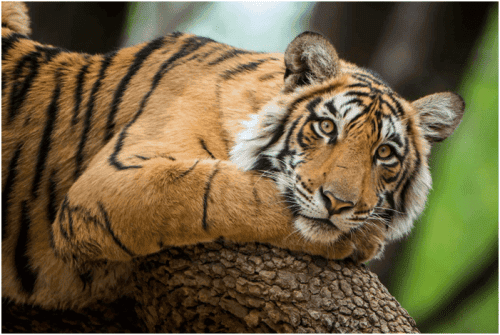 India is recognized for being the proud home to more than 70% of the world's tiger population. This magnificent species has been designated as India's national animal, indicating its significance as a cultural and natural value to the country.
So, for all travel fanatics, what greater trip than spotting a tiger in India? Photographers all across the world are drawn to these remarkable cat species in their natural habitat. There are a wonderful number of tiger reserves in India across different states.
So, here is a list of the top 10 tiger reserves in India where you may see these majestic creatures. You can simply organize a weekend getaway trip to one of the below-mentioned most famous tiger reserves in India.
Ranthambore Tiger Reserve, Rajasthan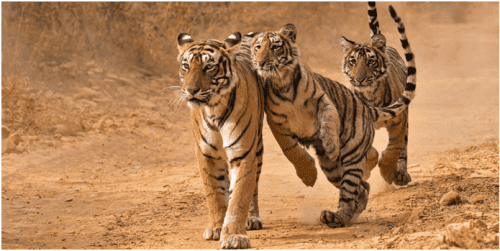 Once the hunting point of the imperial Rajasthan Royals, Ranthambore is one of the largest and most stunning tiger reserves in India. The spectacular state is known for the reserve which is located across an area of 1.134 sq. km with a high number of tigers.
It is best regarded for being the home of Bengal tigers and for its crystal blue lakes. The reserve's three lakes including Padam Talao, Raj Talao, and Malik Talao, offer the best fauna tourist spot. A safari ride is a necessary thing to do while visiting Ranthambore. Along with tigers, one can witness other animals and reptiles such as sloth bears, hyenas, jackals, and Indian foxes.
Best Season to visit
The best season to visit the Park is between October and March
Jim Corbett Tiger Reserve, Uttarakhand
Jim Corbett National Park is located in the Himalayan foothills, known as India's best tiger reserve and one of the prime places to head in Uttarakhand. The national park was established in 1936 and spans 500 square kilometers. Very few tiger reserves have the features that this National Park in Uttarakhand has. The reserve displays 500 species of birds, 7 amphibian species, and 400 types of trees. During the jungle safari, watch the exotic wild animals. Another significant way to experience the entire region is to witness an elephant safari experience.
Best Season to visit
The best season to visit the Park is between November to February.
Bandhavgarh Tiger Reserve, Madhya Pradesh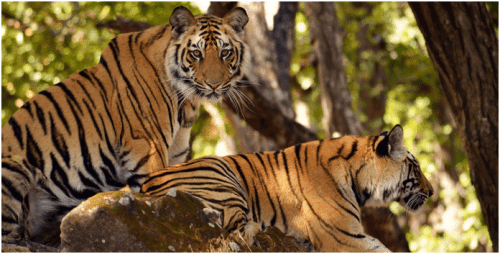 Bandhavgarh Tiger Reserve, one of India's top tiger reserves, is spread across 1536 square kilometers and is visited by hundreds of people every day. It is situated in the heart of Madhya Pradesh's Umaria district. Bandhavgarh National Park is home to the historical Bandhavgarh Fort, and it was designated a tiger reserve in 1993 due to its high population of Royal Bengal Tigers.
This tiger reserve is ideal for your next vacation with your family or friends since it is covered with many types of birds, animals, reptiles, and magnificent heritage. All wildlife photographers can see colorful birds such as the Hoopoe, Brown fish owl, and Green-headed barbet.
Best Season to visit
The best season to visit the Park is October-March is the peak season; April-June is the moderate season.
Nagarjunsagar-Srisailam Tiger Reserve, Andhra Pradesh
The Nagarjunsagar-Srisailam Tiger Reserve is India's largest tiger reserve, covering an area of 3,728 square kilometers. This tiger reserve, established in 1983, is notable for its diverse flora and wildlife, temples, lakes, and rivers.
You may see animals such as the Bengal Tiger, sloth bear, and Indian Leopard, as well as reptiles such as lizards and snakes. After an exciting jeep safari, you must pay a visit to the Lord Mallikarjuna temple, which is located within the Tiger reserve, and seek the blessings of the primary divine.
Best Season to visit
The best season to visit the Park is October to March .
Sunderbans Tiger Reserve, West Bengal
Sunderban Tiger Reserve was established in 1984 and is a UNESCO World Heritage Site. The attractions of this lovely tiger reserve in West Bengal include Bengal Tigers and migrating birds. The Ganges, Brahmaputra, and Meghna rivers all have tributaries that run through this picturesque tiger sanctuary.
The Sunderban Tiger Reserve is home to 248 bird species and 400 tigers. Sunderbans, being distinct from most of the country's national parks and reserves, does not offer jeep safaris. Instead, you must experience the boat ride to see fascinating creatures and take in the lush vegetation and breathtaking scenery.
Best Season to visit
The best season to visit the Park is October and March.
Sariska Wildlife sanctuary
The Sariska Wildlife sanctuary known as the hunting grounds of the Maharajah of Alwar spreads across 800 sq. Km of land amidst the captivating Aravalli Hills. There are many land terrains found in this tiger reserve, like rocky terrain, wide grasslands, hill slopes and sharp cliffs, dry and arid shrub forests, and more.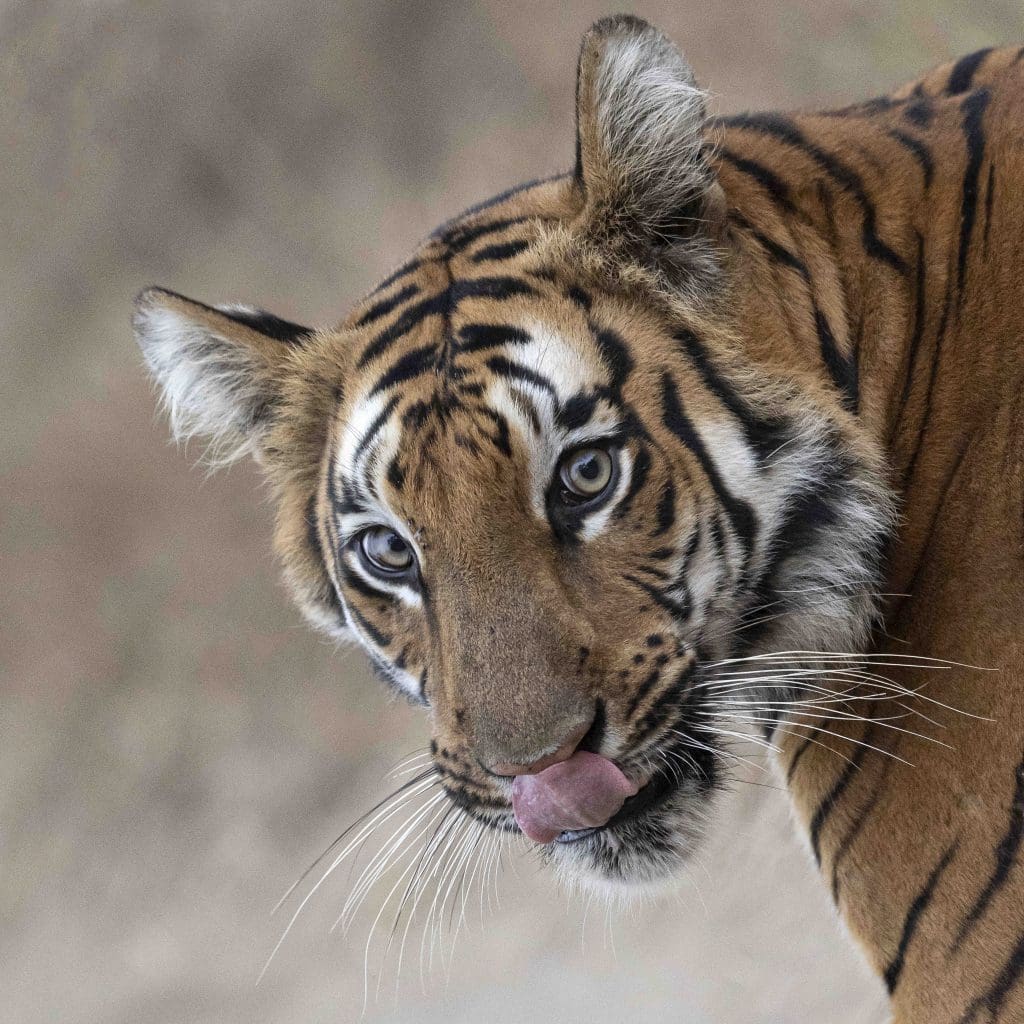 The Kathiawar and Gir forests and the Sariska Tiger Reserve form part of the region, and today it has become a favorite spot for history lovers and wildlife fans. There is also a protected area where you can witness the rare Royal Bengal tiger in the Sariska Tiger Reserve. Here, you can find lions, leopards, antelopes, hyenas, crocodiles, and a variety of wild colorful birds.
Best Season to visit
The best season to visit the Park is between October- February
Periyar Tiger Reserve, Kerala
Periyar Lake Reserve was established in Kerala in 1899, and it was later designated as a wildlife sanctuary in 1950. This exquisite sanctuary was designated a tiger reserve in 1978.
Surrounded by beauty and tranquility, it is an excellent destination for people seeking an experience with everything that nature has to offer. It has spread over 777 square kilometers, and an artificial lake enhances its scenic views. While touring this reserve, you may easily spot Bengal tigers, white tigers, Asian elephants, and Indian giant squirrels. Keep an eye out for birds such as the blue-winged parakeet, Malabar gray hornbill, and Nilgiri wood pigeon.
Best Season to visit
The best season to visit the Park is between September to April.
Bandipur Tiger Reserve, Karnataka
Bandipur Tiger Reserve was formed in 1974 in the Chamarajanagar district of Karnataka. It is one of India's most visited tiger reserves since Karnataka has the country's second-largest tiger population.
The reserve is home to tigers, sloth bears, jackals, Indian elephants, gaurs, four-horned antelopes, and Indian rock pythons. However, what distinguishes it from the others is a wide range of adventure activities such as camping, nature walks, white water rappelling, jeep safari, backpacking, and river rafting.
Best Season to visit
The best season to visit the Park is between July and September.
Kanha Tiger Reserve, Madhya Pradesh
Kanha Tiger Reserve located in Madhya Pradesh stands among India's largest tiger reserves for its dense green forest, clear streams, and a huge exclusive variety of flora and fauna. It is also famous as Kanha-Kisli National Park and is home to Bengal tigers, sloth bears, Indian Leopard, as well as barasingha.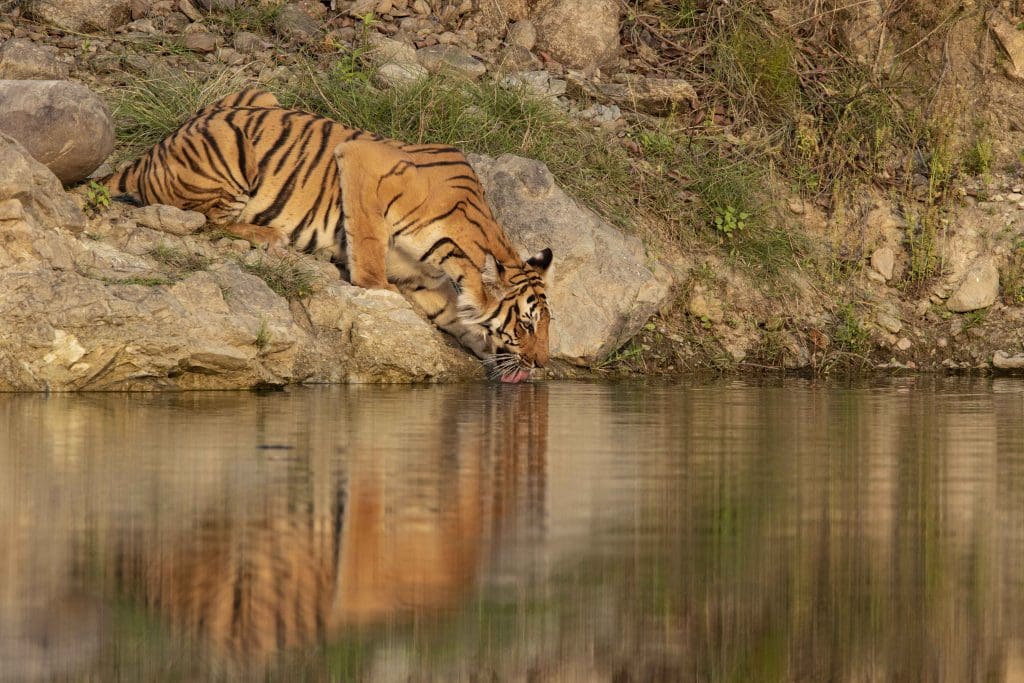 Kanha National Park has over 43 species of Mammals, 300 species of birds, 26 species of reptiles, and over 500 species of insects. Look out for the Indian Python especially if you are a reptile watcher.
Many people don't know that the State animal of Madhya Pradesh is the Hard Ground Barasingha which is only found in the Kanha Tiger Reserve. With great effort, the Tiger Reserve has been able to improve the population of this deer species which was once on the verge of extinction.
Best Season to visit
The best season to visit the Park is April – May, and November to March.
Manas National Park, Assam
Manas National Park is also placed in UNESCO World Heritage Site. Its major highlight is the picturesque landscapes and magnificent wildlife. Spread over an area of 500 sq. km, it is famous for its huge population of tigers.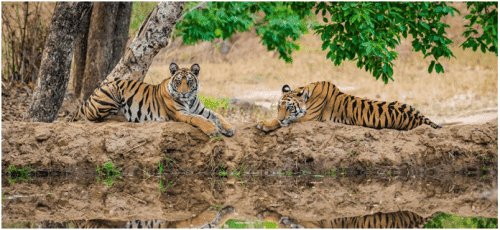 Aside from this, the park offers an elephant reserve. Travelers can experience a variety of exciting activities, including elephant rides and boating in the Manas River. The park is a paradise for everyone due to its stunning natural beauty, a bountiful population of tigers and elephants, amazing wildlife, crystal lakes, and eye-catching flora.
Best Season to visit
The best season to visit the Park is between November to December and March to April
Read More: Latest