Ready to explore the winter wonderland of Mammoth Lakes? Pack your cross-country skis and come experience all the adventure this breathtaking mountain has to offer. Ski, snowboard, sled…whatever your wild side desires!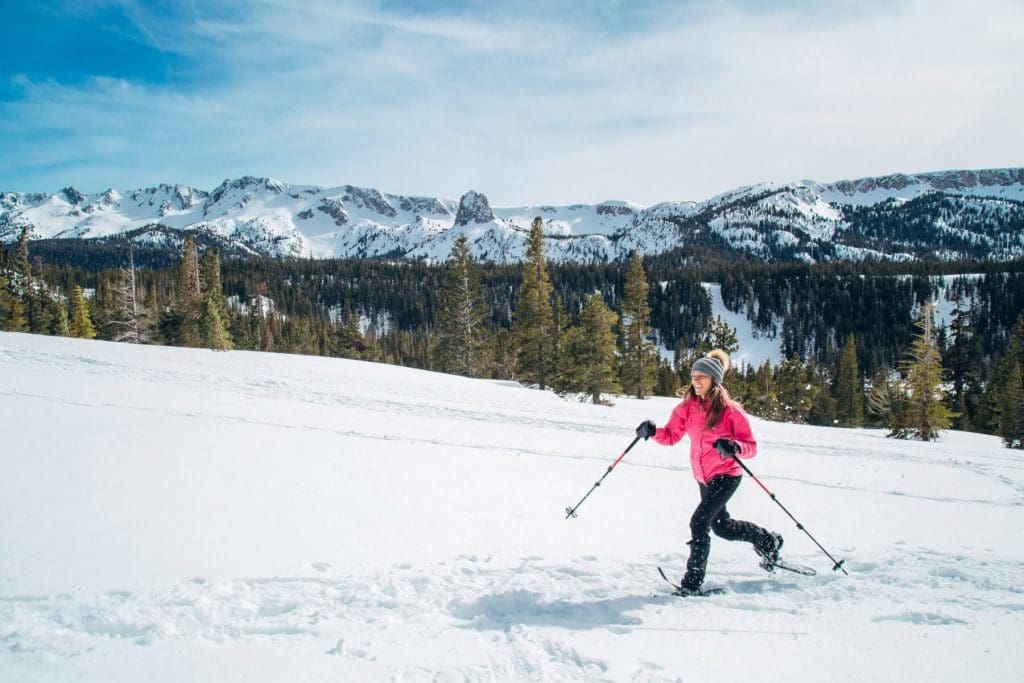 Adventure is available year-round in Mammoth Lakes – from skiing and snowboarding at the world-famous Mammoth mountain to snowmobile adventures, and family fun filled with sledding, and snowball fights, there are innumerable ways to enjoy this winter wonderland.
Where is Mammoth Lakes and its attraction as a destination
Mammoth Lakes is a small mountain town located in the Eastern Sierra Nevada Mountains of California, USA.
It's known for its stunning alpine beauty and abundant outdoor recreation opportunities. The area is home to a variety of activities and attractions that make it an ideal destination for outdoor tourists.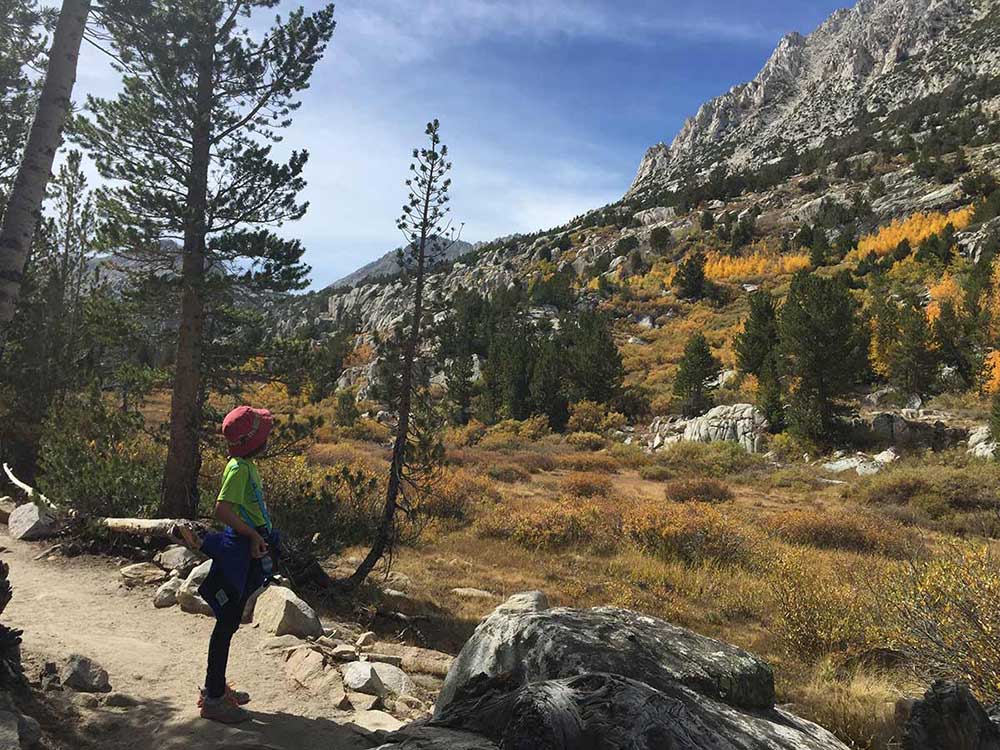 From breathtaking views of the Sierra Nevada Mountains and nearby Yosemite National Park to a wide range of activities ranging from skiing, snowboarding, and snowmobiling in winter to hiking, camping, biking, fishing, golfing, and boating in summer, this destination is a big draw.
Mammoth Lakes is also home to a number of unique natural attractions such as the nearby Devils Postpile National Monument and the Mammoth Mountain Ski Area. Both of these destinations offer spectacular views, excellent skiing, and plenty of activities for tourists. The area also features some of California's most beautiful lakes, waterfalls, and rivers.
The town also has plenty of shops and restaurants for visitors to explore. There are many local events throughout the year that are sure to entertain and delight visitors.
Sledding And Tubing
Feel like a kid again sledding down the hill with the wind in your face. Ice skating, tubing and sledding in Mammoth Lakes are fun-for-all activities, whether you're seeking to entertain the whole family or spend some time with your friends. The best hills for sledding on your own are just outside of town off the Mammoth Scenic Loop or along the 395 corridors.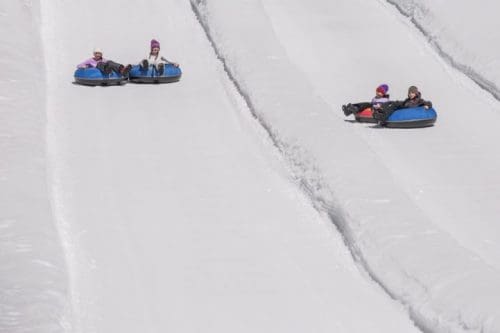 Take a lift to the top, then bomb down as fast as you dare in a high-speed snow tube. For the ultimate snow tubing experience, head to Woolly's Tube Park & Snow Play, where you can zip down the hill without worrying about the walk back to the top. There is a large snow play area and merry-go-round tubes for the littlest ones.
Family-Friendly Snowshoeing In Mammoth Lakes
Snowshoeing is an activity that people of all ages can enjoy.
Snowshoe to see Mammoth Lakes' signature skyline and the Minarets from Minaret Vista. This route's gentle and gradual uphill slope is perfect for beginners and families with older children.
The Panorama Dome Loop offers stunning views of the Mammoth Crest, Sherwin Range, White Mountains, Glass Mountains, Mammoth Mountain, and the Town of Mammoth Lakes.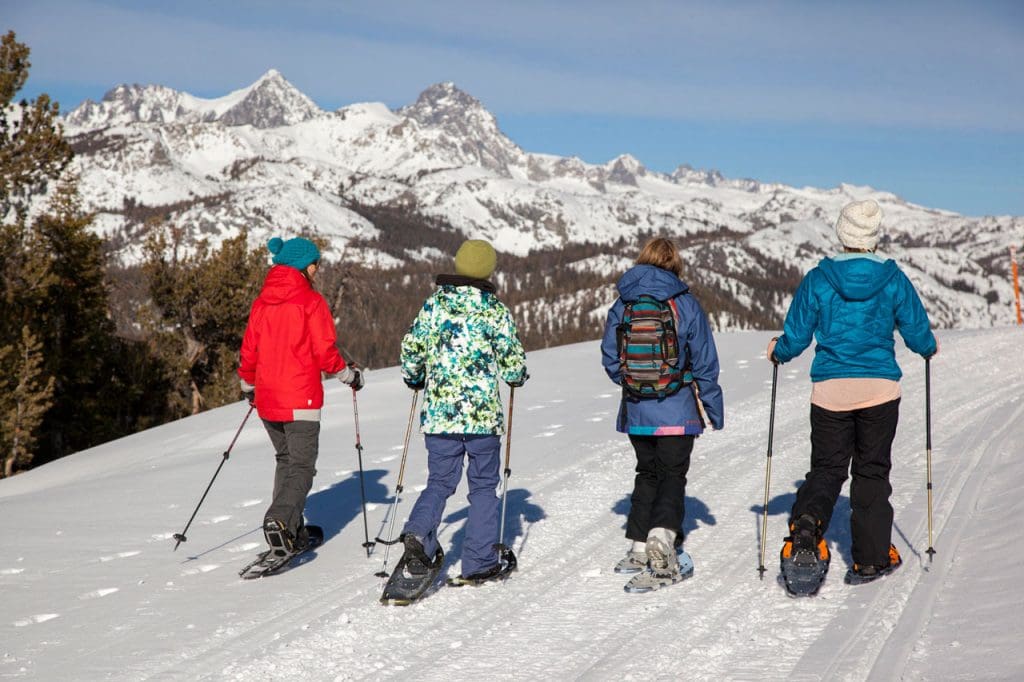 A favorite route among locals and families with small children is to take the trail out of Tamarack's parking lot, cross the bridge, and walk along the lakes to the campgrounds and back.
Snowcat Tours
One of the most unique excursions in the Eastern Sierra is taking a ride in the snowcat in the cold winters.
Snowcat tours are for 2 hours and offer visitors the chance to experience the backcountry from the heated comfort of a luxury snowcat.
Each snowcat holds up to 12 people and allows you to have unparalleled views of Mammoth Lakes' signature skyline. Reservations are required to be made 24hrs in advance for Mammoth Mountain Snowcat Tours.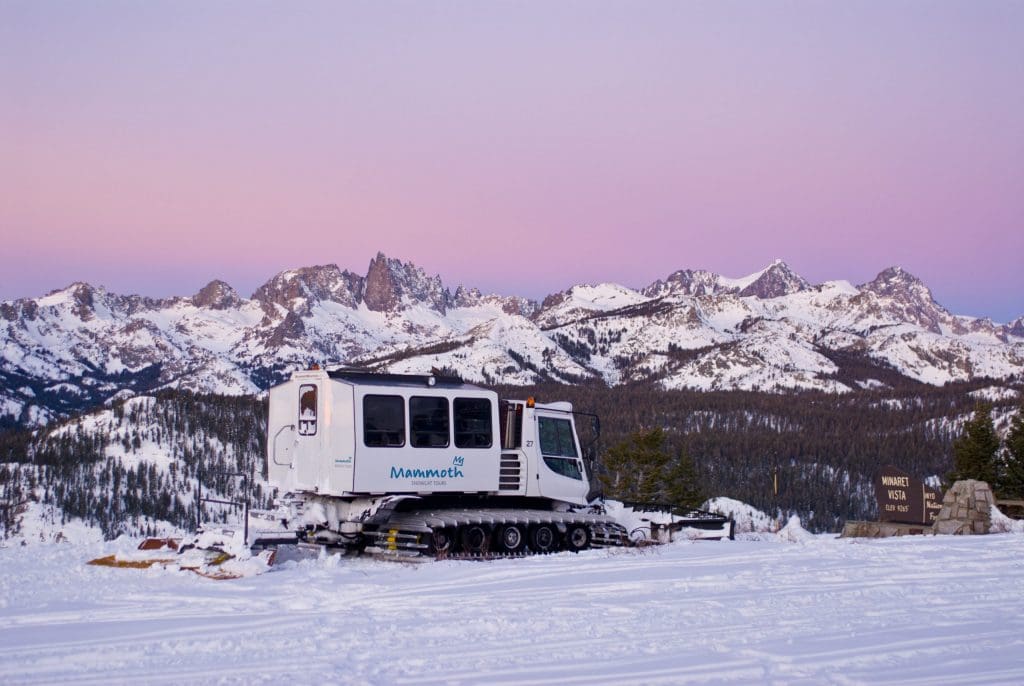 Apres Ski Yoga
After a day on the slopes, unwind with some après yoga.
A number of studios in town offer restorative and hot yoga classes after lifts are closed for the day, so you'll have plenty of time to get off the mountain and into relaxation mode. The classes focus on helping your body and mind to relax and recover after a day of high-energy adventures.
With its stunning natural beauty and abundance of activities, it's no wonder why so many people make this their destination for outdoor recreation each year.
Read More: Latest