Indian Master Chef Maharaj Bhuralal Navratri food celebrations come with his favourite dish – Shakarkand ki Tikki – the recipe for which he so generously shares with Today's Traveller's readers.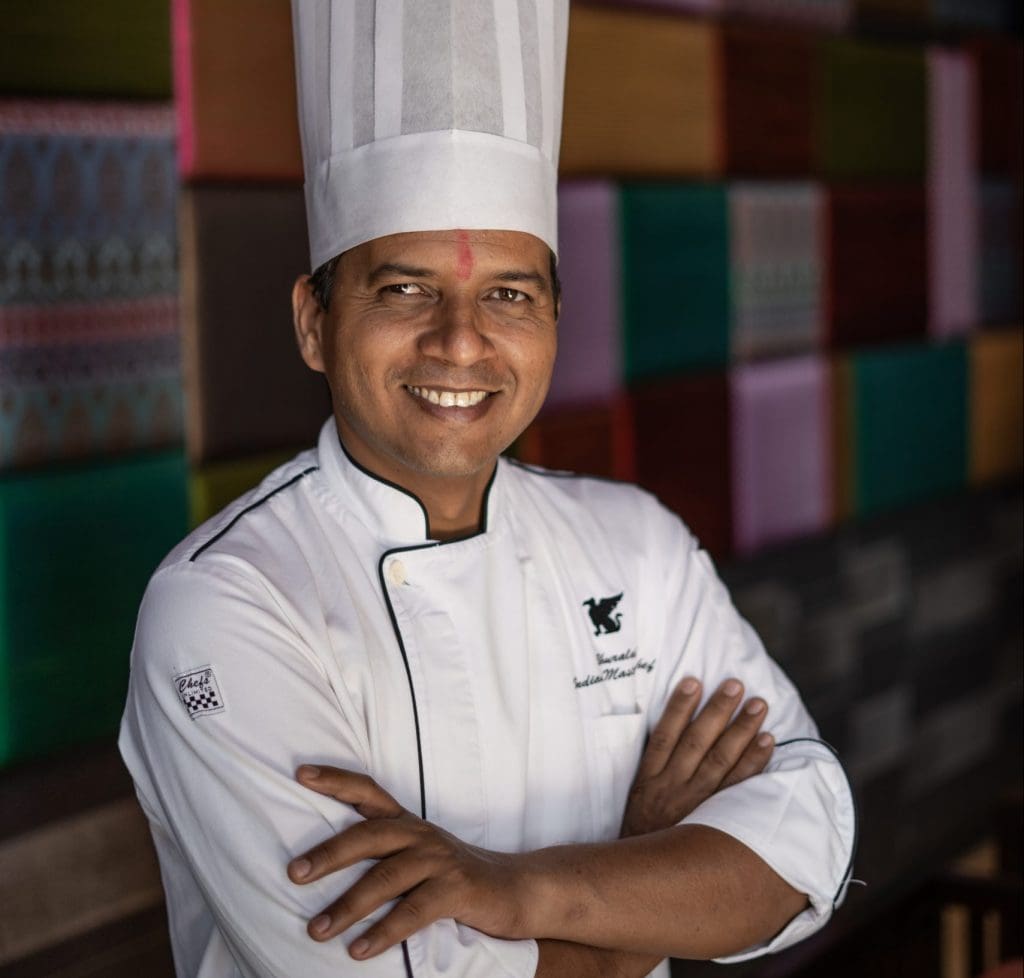 When we asked India's top Chefs to share their Favourite Dish to cook for Navratri festivities along with the recipe, they were delighted to do so. Here is Indian Master Chef Maharaj Bhuralal Navratri food favourite – Shakarkand ki Tikki and the recipe for you to make at home for your family.
The Navratri festival is in mid-April and continues over 9-days of celebrations with prayer, fasting special vrat or fasting food and even dancing the Garba as in Gujarat. The festival celebrates the divine feminine of goddesses Durga, Laxmi and Saraswati and images are taken in processions for immersion in water.
Fasting foods include Kuttu atta or buckwheat flour on account of its high fibre which is filling and good while fasting.Singhare ka stta or water chestnut flour and rajgira ka atta (amaranth flour) is also permitted to be eaten during fasting. Makhana or Foxnut is another good fasting food as it is rich in antioxidants.
Dry fruits include raisins,almonds, pistachio and cashew nutswhich are good for fasting.
Certain fruits and vegetables are good vrat food like pumpkin, lemon, honey, cucumber, tomato, carrot, raw papaya, bananas, bottle gourd, potato, arbi, yam, sweet potato, and spinach during Navratri.
Dairy food is considered holy on such festive occasions. Natural products like butter, ghee, khoya, milk, curd, paneer, and condensed milk are included in the Navratri food list. Adding spices brings a lot of taste to dishes and spices like black peppercorns, dry pomegranate seeds, kokum, tamarind, green cardamom, cloves, cinnamon, black pepper powder, ajwain or carom seeds, and nutmeg are all allowed in the upvas food list.
The special traditional Navratri food is cooked with special ingredients making these meals highly nutritious and diet-friendly.
Indian Master Chef Maharaj Bhuralal, JW Marriott Pune shares his Favourite Dish – Shakarkand ki Tikki – to cook during Navratri
Happy Navratri! Happy Cooking!
Recipe – Shakarkand ki Tikki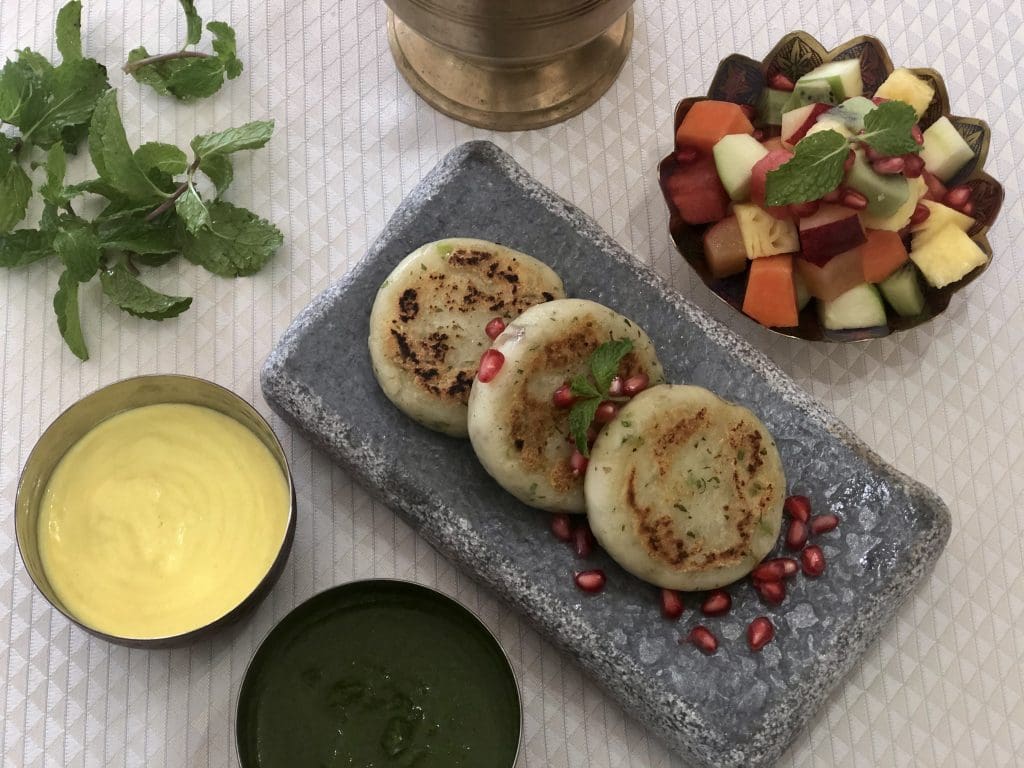 Shakarkand Ki Tikki – Chef Maharaj Bhuralal Navratri food
Portion-4
Ingredients
Boiled sweet potatoes 700 gms
Chopped green chili 20 gms
Chopped coriander leaves 5 gms
Ghee 20 gms
Roasted cumin powder 10 gms
Cashew powder 40 gms
Rock salt to taste
Mint chutney 30 gms
Saffron and yoghurt chutney 30 gms
Method: –
In a bowl , grate shakarkand. Add green chili, coriander leaves, cumin powder and cashew nut powder in it, mix well. Add rock salt.
Make round tikkis out of the mixture and align them on a plate.
Heat ghee in a copper pan and place these tikkis in the pan and shallow fry them in batches until crispy and cooked from both sides.
Serve them mint chutney and saffron yogurt chutney.
Read More: Food Voyager