Mumbai's secret charms have always been fascinating. People from all over the country come to Mumbai to follow their dreams.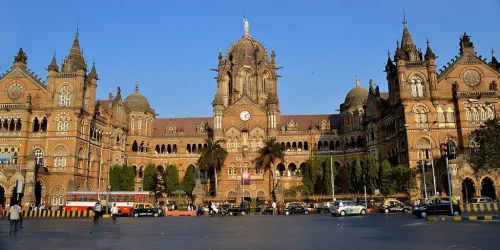 Mumbai, often referred to as the "City of Dreams," stands as one of the most iconic and diverse cities in the world. It's a city known for its dizzying skyscrapers, bustling local trains, thriving film industry, and delectable street food.
Yet, beneath the well-trodden paths and widely circulated stories lies a treasure trove of tales and trivia that remain lesser-known. There are several lesser-known facts that deepen the intrigue of this sprawling metropolis. Hidden amidst the bustling streets is the Global Vipassana Pagoda, a monument twice the height of the previously mentioned Gateway and inspired by the Shwedagon Pagoda in Myanmar. It silently stands as an ode to peace and meditation.
Few are aware that Mumbai houses one of the world's few Zoroastrian Towers of Silence, where traditional sky burials are conducted. Then there's the story of the city's 'dabbawalas'. With a Six Sigma quality certificate, these lunchbox carriers transport thousands of meals with near-perfect precision. Moreover, close to the urban streets and high-rises, lie ancient rock-cut temples like the Elephanta Caves and the Jogeshwari Caves, which date back to the 1st and 6th centuries, respectively.
And lastly, while many revel in the delights of Mumbai's coastline, only a handful know about its unique 'Dancing Houses' – buildings that appear to sway due to optical illusions created by their wavy reflections against the rippling sea waters. Mumbai, it seems, never ceases to surprise even the most seasoned traveller.
So whether you're a curious traveller, a history enthusiast, or someone looking to explore Mumbai beyond the headlines, these lesser-known facts will offer you a unique and enriched perspective of this majestic city.
As you gear up for your visit, let's dive deep into the heart of Mumbai and discover what makes it tick beyond its renowned landmarks.
Check these lesser-known facts about Mumbai to help you get to know this spectacular city better.
Mumbai's secret charms: Hidden Bollywood Gems
When people think of Mumbai, Bollywood inevitably springs to mind, glittering with its larger-than-life movie stars and extravagant dance numbers. Yet, beneath the glamour, there lie captivating tales that many visitors remain unaware of.
For instance, Mumbai's Film City, which sprawls over 520 acres, isn't just a studio complex; it has authentic-looking gardens, lakes, homes, and even cities used for various scenes. The industry's birth wasn't heralded by a big-budget film but by a short film in 1896 by the Lumière Brothers, shown at Mumbai's Watson Hotel.
Interestingly, Bollywood produces the maximum number of films in the world, but its profit is less than that of Hollywood due to the lower average ticket prices in India. Moreover, many might be surprised to know that the term "Bollywood" was coined much later in the 1970s and originally, Indian cinema was known internationally as "Bombay cinema." Delving into these lesser-known facets can offer visitors an enriching perspective on Bollywood's vast and varied cinematic universe.
Mumbai's secret charms: It has the world's largest Park within a city
Mumbai is home to the world's largest park within a city, the Sanjay Gandhi National Park. This park is situated in Borivali and is a major tourist attraction in the city. The park covers an area of 104 sq km and has 2,000-year-old Buddhist caves, two enormous lakes, a resident tiger population, and more. You can also go for treks and stargazing here.
Mumbai's secret charms: India's first five-star hotel is located here
Founded in 1903, The Taj Mahal hotel in Colaba, Mumbai, is India's first-ever 5-star hotel. The hotel was turned into a 600-bed hospital during World War I (1914-1918). For the freedom movement, Mahatma Gandhi, Jawaharlal Nehru, Sarojini Naidu, Muhammad Ali Jinnah, Khan Abdul Ghaffar Khan, and Sardar Patel would assemble here. Between the late 1920s and the early 1950s, Bombay's social scene was enlivened by jazz, ballet, cabaret, and gala balls.
Mumbai's secret charms: It is home to three UNESCO world heritage sites
The Elephanta Caves, popularly known as the "City of Caves," are affiliated with Lord Shiva's cult worship. In 2004, the Chhatrapati Shivaji Maharaj Terminus Station (previously known as Victoria Terminus) was designated as a UNESCO World Heritage Site., The third UNESCO world heritage site would be the Victorian Gothic and Art Deco Ensembles of Mumbai.
Mumbai's secret charms: It has India's first train and first bus to start operations
Indian Railways have a long history, dating back over 160 years. The first passenger train operated between Bori Bunder (Bombay) and Thane, a distance of 34 km, on April 16, 1853. It had thirteen carriages and was pulled by three locomotives named Sahib, Sultan, and Sindh. Today, with 2.2 billion passengers per year, the Mumbai Local Train network is the world's busiest railway system.
We have seen that Mumbai was where the first train in the country was operated. However, Mumbai is also home to the first Indian bus. The first motor bus service, which operated between Afghan Church and Crawford Market in Mumbai, began on July 15, 1926. For the same journey, the bus fare was four annas or 25 paise.
Mumbai's secret charms: It has India's first airport
The country saw a commencement in the aviation industry when India's first aerodrome was built in 1928, the Juhu Aerodrome. In a non-operational part of the airport, the country's first civil aviation museum will open. The airport first opened in 1928 and served as the city's sole airport until 1948, when the current one in Santa Cruz was built.
Mumbai's secret charms: It has India's largest themed entertainment park
Imagicaa is India's largest themed entertainment park, with attractions such as a theme park, a water park, a snow park, and a place to stay. People come here to relax and take a break. Many school trips are held here. You can also enjoy the Novotel Imagicaa which is a magnificent property surrounded by the Sahyadri highlands.
Mumbai's secret charms: The famous Global Vipassana Pagoda is here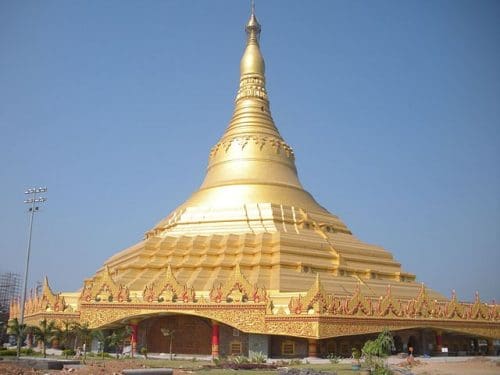 Mumbai's Global Vipassana Pagoda stands as an emblem of peace and harmony. Not only does this colossal structure captivate with its golden splendour, but it also holds the distinction of being the world's largest pillarless dome. Inspired by the Shwedagon Pagoda in Myanmar, it was primarily built to honour Gautama Buddha and his teachings. Tourists flock to this serene site to not only admire its architectural prowess but also to delve into the tranquility of Vipassana meditation – an ancient Indian meditation technique that seeks self-transformation through introspection.
Mumbai's secret charms: It holds the ancient Zoroastrian Towers of Silence
The Zoroastrian Towers of Silence, locally known as 'Dakhma', provide a sacred and unique insight into the city's ancient funerary customs. Perched atop Malabar Hill, these open-topped towers, secluded by dense foliage, have long served as the final resting place for Mumbai's Parsi community. Here, in accordance with Zoroastrian traditions, the deceased are left exposed to the elements and birds, signifying a 'sky burial'. While the towers themselves remain closed to non-Parsis, their surrounding gardens and the story of the age-old customs they uphold provide a fascinating detour from Mumbai's usual tourist trail.
Mumbai's secret charms: It showcases the whimsical Dancing Houses
While Mumbai's skyline never fails to mesmerize, a curious phenomenon along its coastline gives the city a whimsical charm. As the gentle waves ripple across the Arabian Sea, certain buildings along the shoreline create an illusion of swaying or 'dancing' due to their reflections in the undulating waters. These aptly named 'Dancing Houses' can be best observed during early mornings or late afternoons, turning the simple act of watching the horizon into a magical visual treat.
Mumbai's secret charms: Its famous 'dabbawalas' are world famous
The 'dabbawalas' are a testament to the city's incredible spirit of resilience and efficiency. Each day, these white-capped lunchbox carriers weave their way through the city's chaotic streets, delivering home-cooked meals from kitchens to offices with unparalleled accuracy.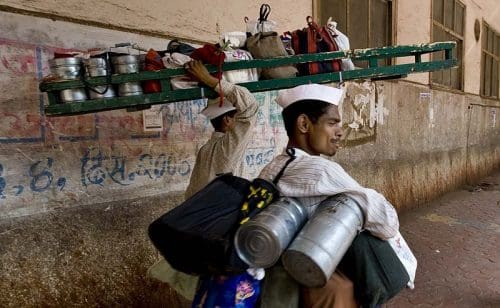 Armed with a colour-coded system and bicycles, the dabbawalas have achieved a Six Sigma quality rating, a feat indicative of fewer than 3.4 mistakes in a million deliveries! Their dedication has even attracted the attention of royals, with Prince Charles once paying them a visit. For those seeking the true essence of Mumbai's daily life, the rhythmic cadence of the dabbawalas is not to be missed.
The financial capital of India has many nuggets to discover
Mumbai, the financial capital of India, stretches beyond its well-known landmarks and bustling streets. The city, established on seven islands, has an enthralling history that dates back to ancient times, with evidence of its rich heritage scattered throughout. While most know it for Bollywood and the Gateway of India, the city's lesser-known wonders lie in the alleys and bylanes, waiting to share stories lesser told but equally captivating. These hidden spots, from spiritual sanctuaries to architectural anomalies, provide a unique lens through which one can experience the city's rich tapestry of traditions and tales.
To truly grasp Mumbai's essence, one must delve into these hidden chapters that contribute to its vast and vibrant narrative.
FAQs about Mumbai that visitors to the city ask:
What's the best time of year to visit Mumbai?
Mumbai has a tropical climate. The most pleasant time to visit is during the winter months, from November to February. The monsoon season, from June to September, brings heavy rainfall, so it might not be ideal for sightseeing, but it gives the city a fresh, washed look.
How safe is Mumbai for tourists?
Mumbai is one of the safer metropolitan cities in India, especially for tourists. However, like any major city, it's essential to remain cautious, especially in crowded areas, and avoid isolated places at night.
Is English widely spoken in Mumbai?
Yes, English is commonly spoken in Mumbai, especially in hotels, restaurants, and among the younger generation. Mumbai is a cosmopolitan city, and while Marathi is the official language, most people are fluent in English.
What are some must-try local dishes in Mumbai?
Mumbai's street food is legendary. Some must-try dishes include Vada Pav (a spicy potato-filled sandwich), Bhel Puri (a spicy and tangy rice snack), Pani Puri (crispy balls filled with spicy tamarind water), and Pav Bhaji (a spicy mixed vegetable curry served with bread). For sweets, don't miss the Malpua (a sweet pancake) and Kulfi (traditional Indian ice cream).
How can I travel within the city?
Mumbai has a well-connected public transportation system. The local trains, often called the city's lifeline, are the fastest and most economical way to travel long distances. Buses, auto-rickshaws, taxis, and app-based cabs like Ola and Uber are also available. However, traffic can be dense, so always allocate extra travel time, especially during rush hours.