The street food markets of India are a smorgasbord of delicious food preparations that leave you wanting more.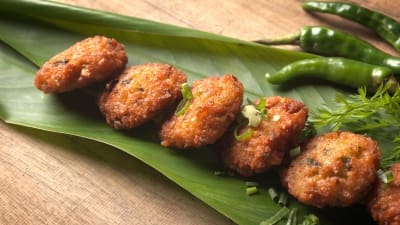 I've always been a fan of Indian cuisine. I love the spices, flavors, and diversity of Indian dishes. Whether it's savory chaat or spicy vindaloo, there is something for every taste. From southern favorites like dosa to Punjabi classics like chana masala, there truly is something for everyone when it comes to Indian cuisine.
What I love most about India's local food is that each region has its own unique flavor and style of cooking. From Kashmiri curries to Gujarati sweets, there is always something new and exciting to explore when it comes to Indian food. On top of that, many Indian dishes are really healthy and packed with fresh veggies and proteins.
I also love the fact that Indian cuisine is really diverse. In addition to traditional dishes like curries, you can find a variety of fusion food, from Italian-inspired pizzas to Chinese-style noodles. This diversity makes it easy to enjoy local food even if you don't live in India.
Indian food is also incredibly affordable, which makes it a great option for families and individuals on a budget.
So come with me, as we explore local food markets in India which bring you all the zing and excitement of regional favourites, with food shops that have earned iconic status over generations.
Delhi street food
The local street markets of Delhi like Chandni Chowk, Majnu ka Tila, Jama Masjid, and CR Park are some of the best places to find fresh produce and local delicacies from all over India. These are great places to explore different flavors and regional specialties without spending a lot of money.
Each of the street markets offers a variety of delicacies to try out from around India, including Punjabi samosas, Rajasthani bhajiyas, hot snacks like pakoras, and chaat served with chutneys or pickles for added flavor.
If you're looking for something more substantial, the kebab stalls have a variety of vegetarian and non-vegetarian options. You can also find freshly-made curries and stuffed parathas. With its vibrant street food culture, it's definitely worth checking out!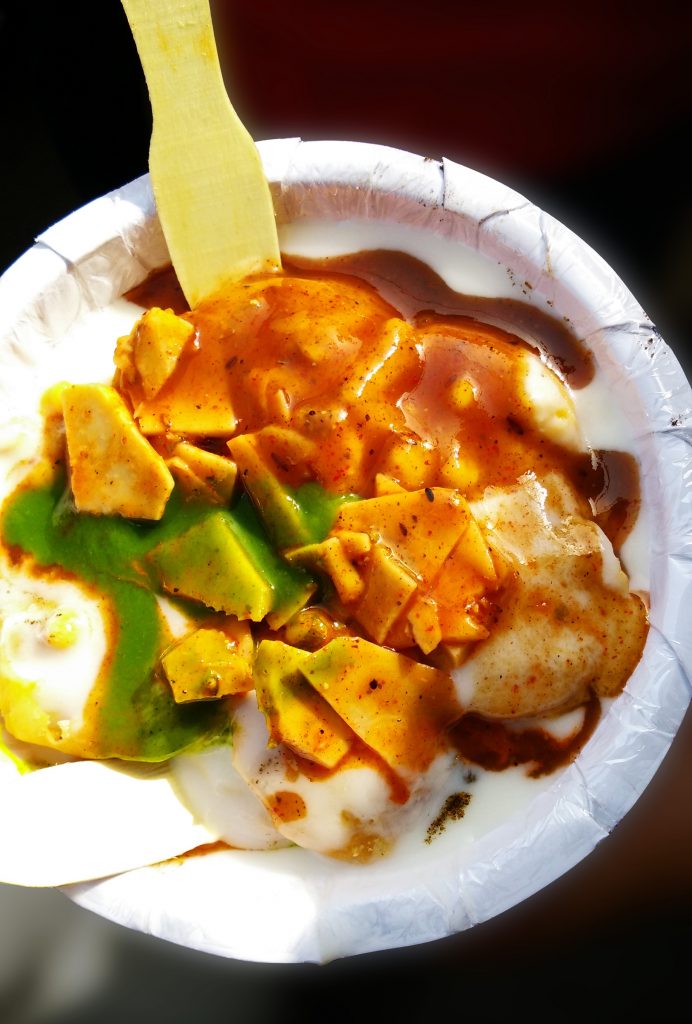 Some famous food shops which are must visit in Delhi
Kake di Hatti Chaat Bhandar: This is a famous chaat shop known for its spicy pani puri and aloo tikki chaat.
Jain Dosa Corner: The Jain dosa corner is a must-visit for those looking for traditional South Indian food. Try their masala dosa, uttapam, and vada sambar.
Raju's Samosa Shop: For the best samosas in town, head to Raju's – they even offer a variety of stuffed and non-stuffed variants.
Punjabi Lassi Corner: If you're looking for a cool and refreshing drink, the Punjabi lassi corner is your go-to spot. They have both sweet and salty options to choose from.
Ali's Biryani Stall: As the name suggests, this stall serves up delicious biryani – try their mutton and chicken variants.
Paranthe Wali Galli.- Winding lanes with tiny open shops serving fresh and hot parantha with the best stuffing you can dream of. Many of the shops are over 50 years and have mastered the art of creating these heavenly parathas in pure ghee and served with chutney.
Jama Masjid and Bazaar Motia Mahal, serve a delectable range of aromatic and fresh keema samosas, grilled boti, kebabs, and the local dessert jalebi,
Nizamuddin. has amazing eateries serving the best of Mughlai dishes, a range of kebabs, tandoori dishes, and sweets.
Karim's, Gulfam Kashmiri Wazwan, and Ghalib Kabab Corner roll out the most delicious Mughlai kebabs, rolls, curries & an assortment of bread.
Raju Puchka Wala, Kolkata Hot Kathi Roll, Mad About Momos, and Annapurna Sweet House in CR Park for the best in Bengali food. With every kind of fish to rolls to sweets and pani puri, this is a foodie's paradise
So take a trip to the local food markets in Delhi and experience its unique street food culture. You won't regret it!
Kolkata street food
The streets of Kolkata are full of colorful and lively street markets which offer a great variety of local food items. From delicious fish to Bengali sweets to chowmein, you can find it all here at very affordable prices.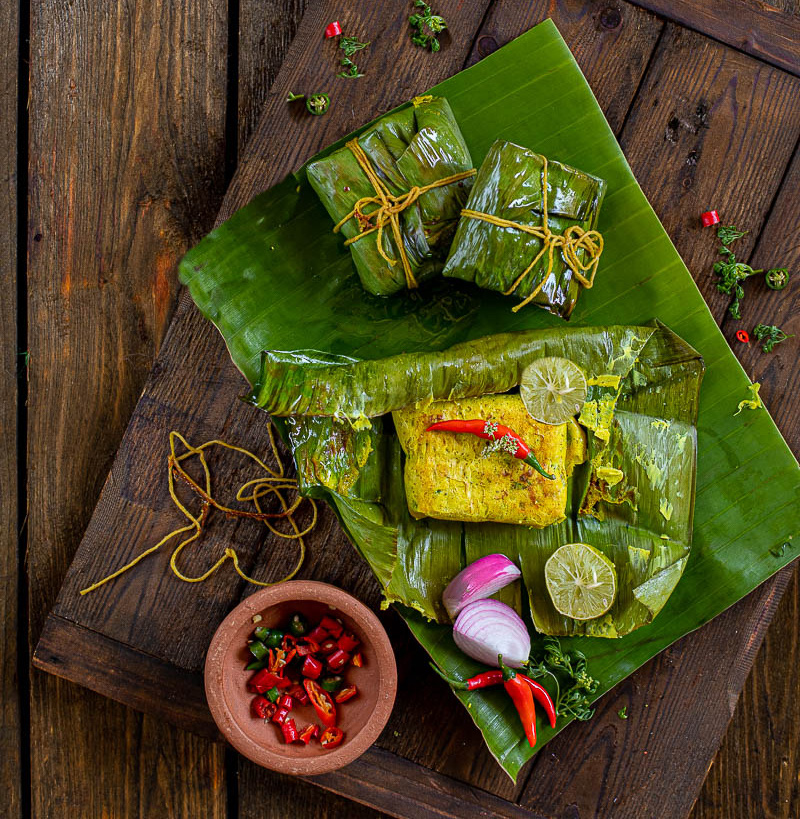 Try out a range of local treats from patels (vegetable vendors) to paan sellers, taste the famous kati rolls to luchi-beguni, phuchka – King of street food in Kolkata, ghugni, mughlai Paranthas, China Town, Dragon chicken, and samosasand other delicious snacks and treats.
Famous food shops which are must visit in The Kolkata Street Market scene are: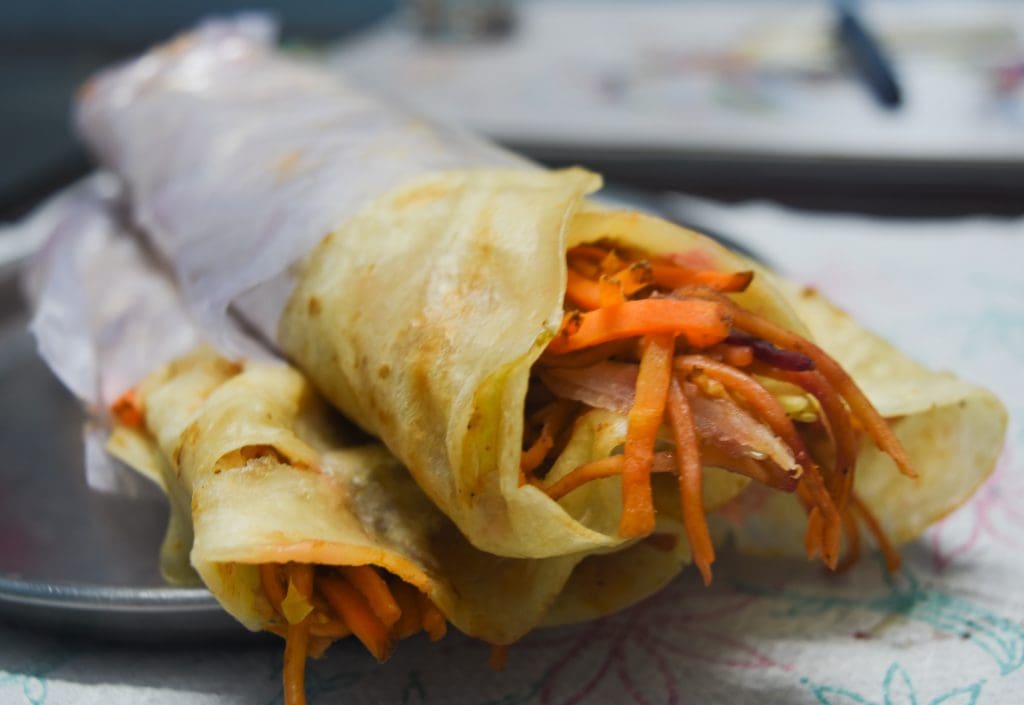 Mocambo's signature dish is the classic kathi roll – a flatbread filled with spiced chicken or lamb and served with chutney. Try out Bengali-style potato curry and Bengali desserts like rasgulla and sandesh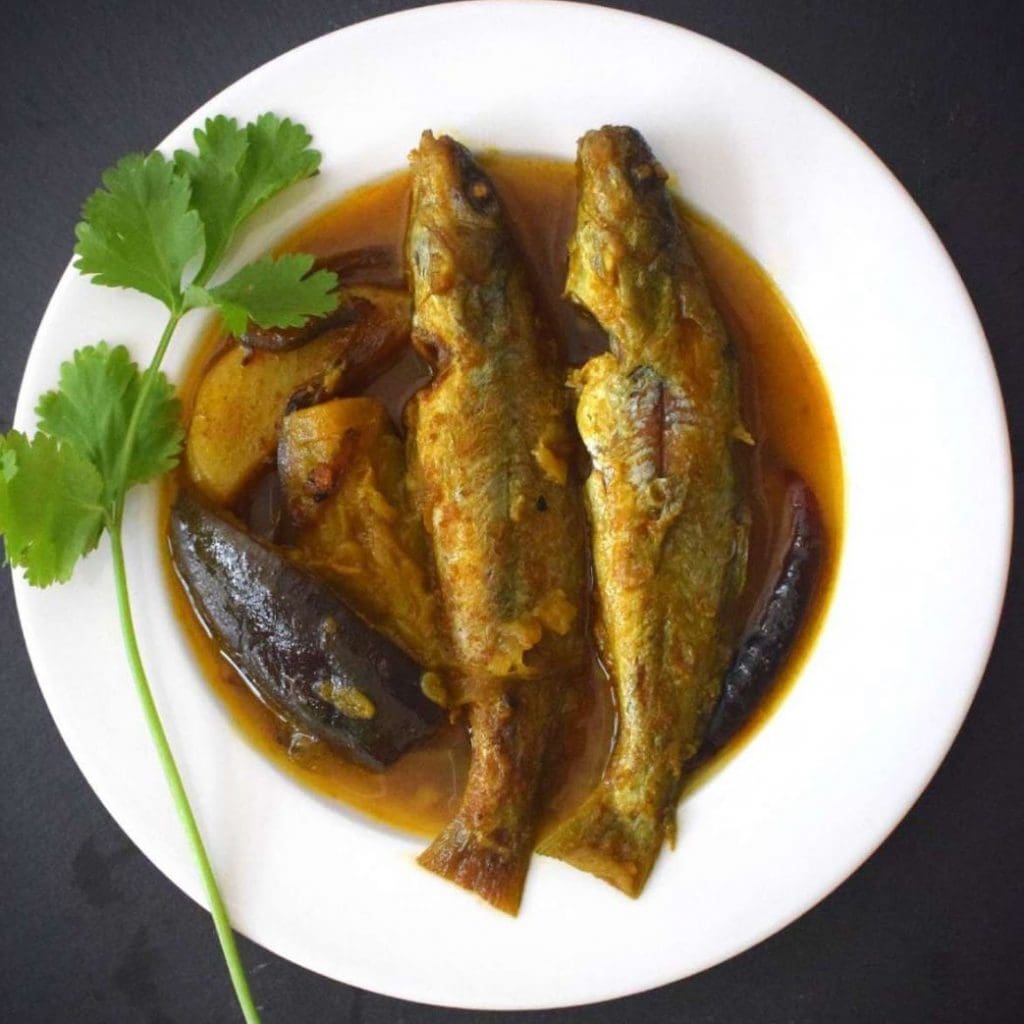 Oh! Calcutta specializes in fish curries and other seafood dishes made from the most authentic Bengali recipes. Try Dhokar Dalna (a dumpling curry), Bhapa Ilish (steamed hilsa fish), Tangra Macher Jhol, Chitol Muitha (stuffed fishcakes), Bhuni Khichuri (rice and vegetable stir-fry), and a great dessert like Mishti Doi (sweet yogurt).
Anadi Cabin, Jawaharlal Nehru Road is known for its iconic Mughlai Parathas. Made with a unique blend of spices, the parathas are served hot and fresh. The paratha dough itself is layered in such a way that it becomes crisp
China Town at Tiretti Bazaar offers delicious local Desi Chinese delicacies
Tiwari Brothers in Burrabazaar is a great spot to pick up freshly made Samosas. Packed with potatoes and spiced to perfection, these samosas are sure to tantalize your taste buds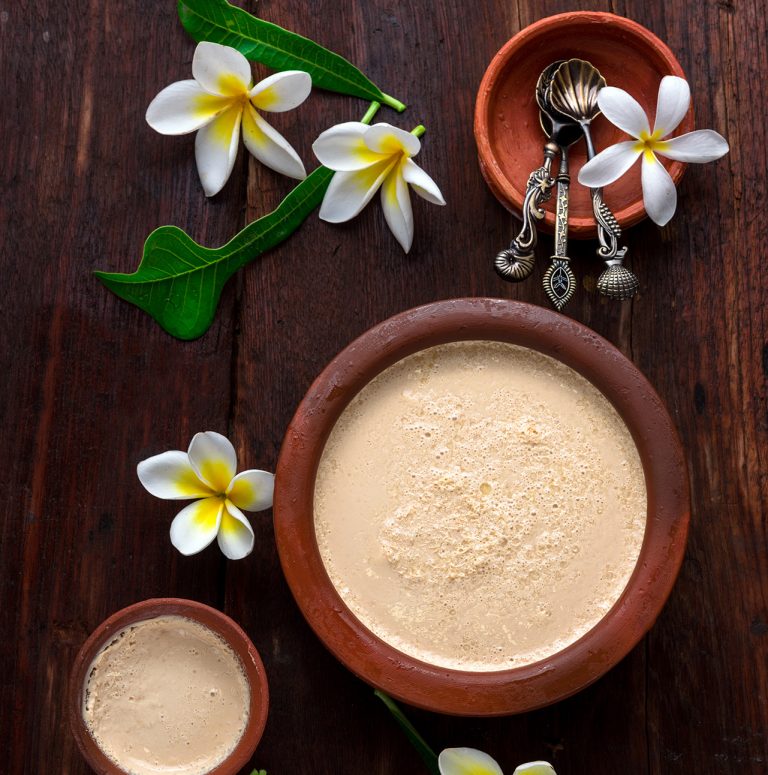 Balaram Mullick & Radharam Mullick, Bhawanipore is famous for the Bengali delicacy – Mishti Doi, which comes in different flavours and sizes
Fairlie Place is a popular eatery in the city. Serving up mouth-watering Lucchi, Alu Dom, and many other classic Bengali dishes, like jhal muri this place is sure to satisfy your cravings for traditional home-cooked food.
Mumbai street food
Mumbai street food and famous street shops are must-visits for anyone visiting the city. From Vada Pav and Pani Puri to Bhel Puri, all these delicacies are mouth-watering and delicious.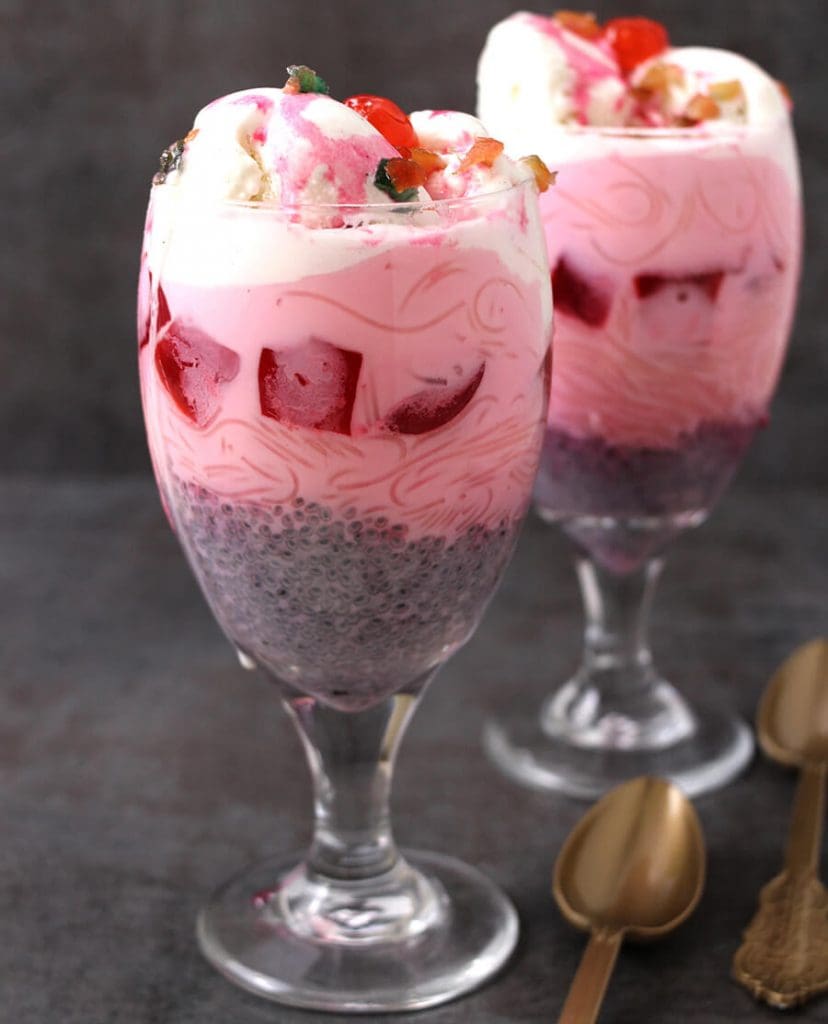 The street food of Mumbai has evolved over time, taking influences from all around India. Some of the famous street shops include Badshah Snacks Centre in Crawford Market, B. Merwan & Co in Grant Road, and Elco Pani Puri Centre in Juhu. The food is often served on a plate or in a paper bag with some chutney and garnishings.
For those looking for more traditional dishes such as kebabs, biryani, and dal-chawal, and typical Maharashtrian fare, there are plenty of options in the street markets too.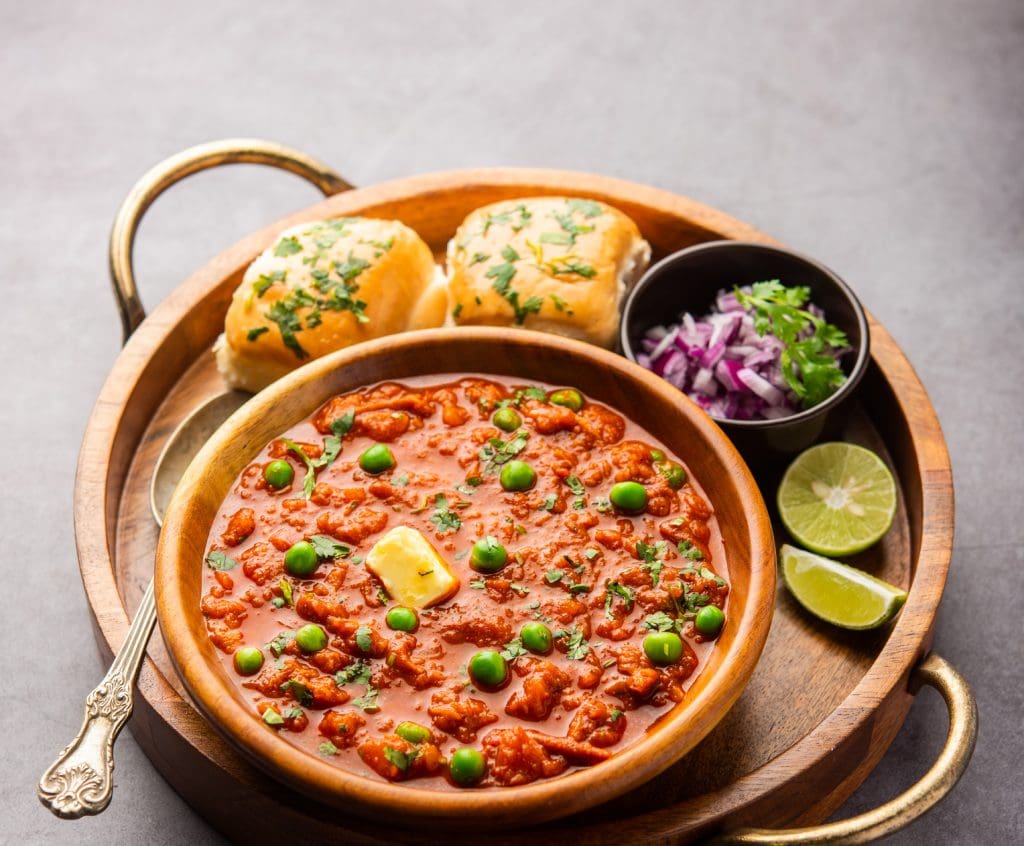 Badshah at Girgaum Chowpatty, near the sandy beach and blue waters of the Arabian sea, offers a great chaat experience. The bhel puri here is a popular choice, prepared with boiled potatoes, raw mango, and vibrant chutneys that provide a delicious burst of flavor.
The food stalls on Nagdevi Street are renowned for their delicious seekhs and payas. The nalli nihari is a must-try, along with the crab curry, harisa, and pomfret fry.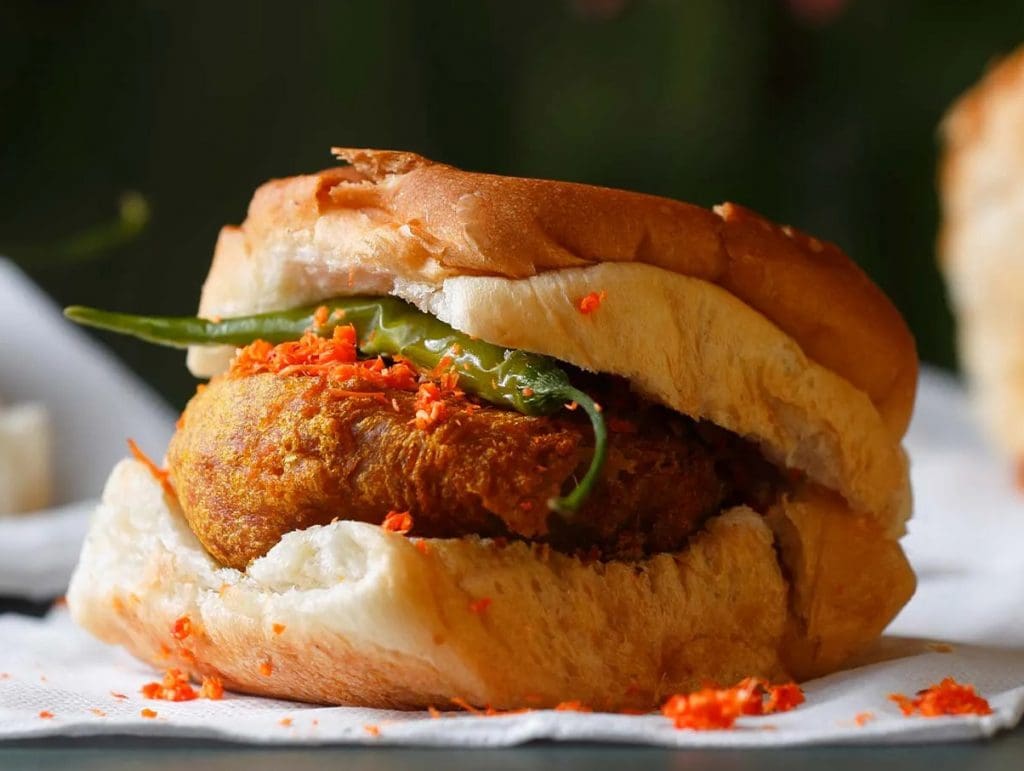 Anand Stall in Vile Parle, is another must-visit eatery where you can check out the famous vada pav. This local dish consists of a deep-fried potato dumpling, stuffed into a pao with chutneys.
Pancham Puriwala in Fort is another traditional spot famed for its lassi and puri dishes.
Aaswad in Shivaji Nagar is the city's most visited vegetarian restaurant serving regional Maharashtrian cuisine. Do try out their misal pav, a spicy moth bean curry served with Pav.
Haji Ali Juice Centre is an iconic roadside shop near the majestic Haji Ali Mosque at Worli Seaface, Mumbai. It has earned a loyal following since it first opened its doors in the late 1930s, serving sandwiches and juices. The homemade custard is especially popular, loaded with various fruits and dry fruits all blended with creamy milk.
Mohanbhai Pudlawala at Zaveri Bazaar, Mumbai's diamond hub, has earned a reputation for serving up delicious kachoris, chaats, and samosas. Try out their unique pudla – a Gujarati snack made of gram flour or chickpea flour, tossed with vegetables and spices. The Khichiya papad is also a must-try; this thin crisp disc is made of gram flour with 56 different spices.
Muhamed Ali Road in Mumbai offers some of the best bhuna gosht (spicy mutton curry), tikas, biryanis, patties, kebabs, malpuas, and other mouth-watering delicacies. The stalls here are especially popular for their spicy yet flavourful dishes.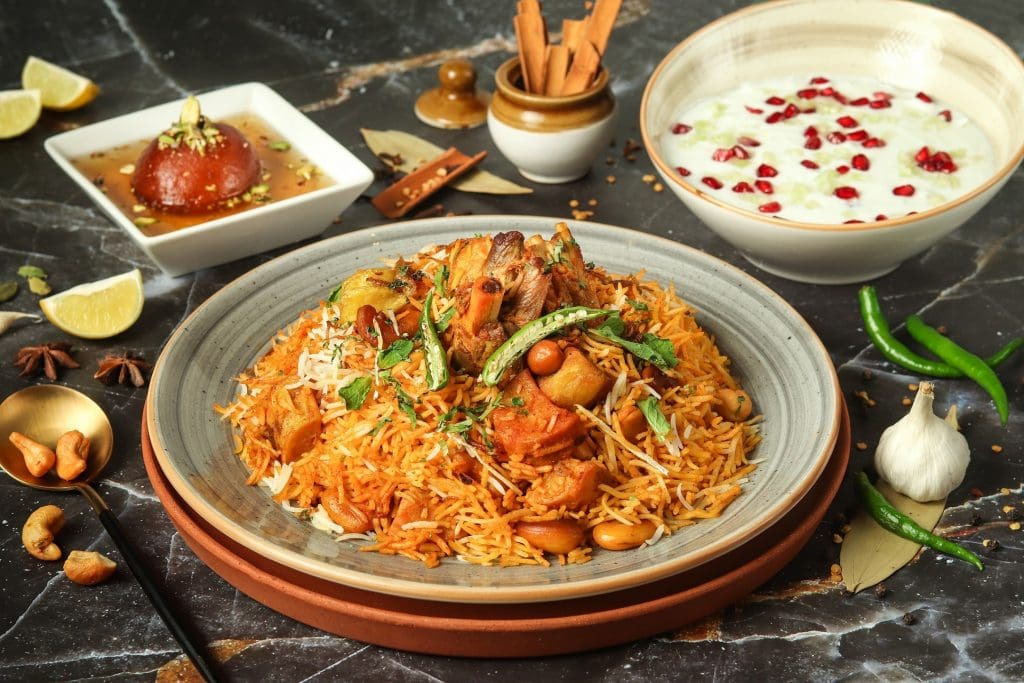 Kayani & Co. at Marine Lines serves up delicious Parsi cuisine, with the popular akuri on toast being a must-try. This scrumptious scrambled egg dish is best enjoyed with a cup of steaming hot tea. Other items to try out include khari, rose jelly, kheema, and mawa cake – all sure to tantalise your taste buds.
This is just the tip of the iceberg. There are many more eateries in Mumbai that one must try to get a taste of its culinary delights such as Bade Miyan at Colaba Causeway, Café Military at Colaba, Bhagat Tarachand at Vile Parle, and many more. Head out and explore the streets of Mumbai to find some of the best eateries the city has to offer!
Bangalore street food
Bangalore's street food offers everything from fresh produce to exotic spices, savory snacks, and delicious sweets.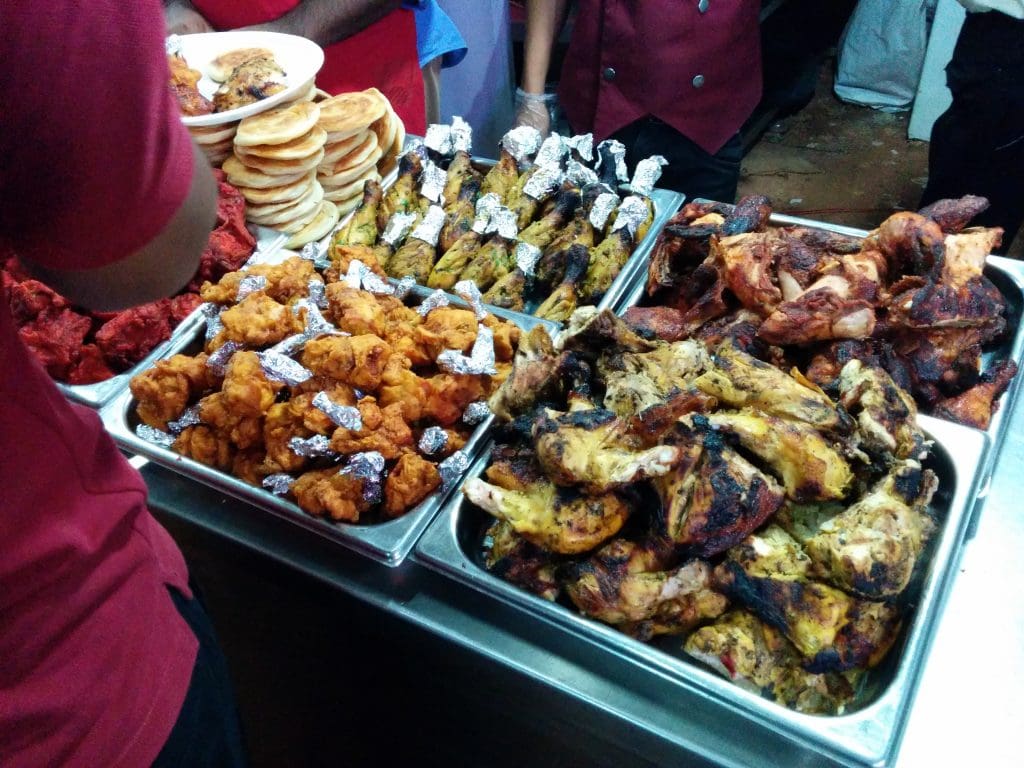 Stalls on Mosque road, Fraser Town, – for Mutton keema, Sheek Kebabs, Haleem, Biryani, and desserts
Shree Swami Bhajji Center at VV Puram Food Street – famous mirchi bhajji
Explore VV Puram Food Street for dosas and idlis to bhel puri and pani-puri.
Khan Saheb Grills and Rolls, Indiranagar, Bangalore – for Kathi Roll, Chicken Seekh Roll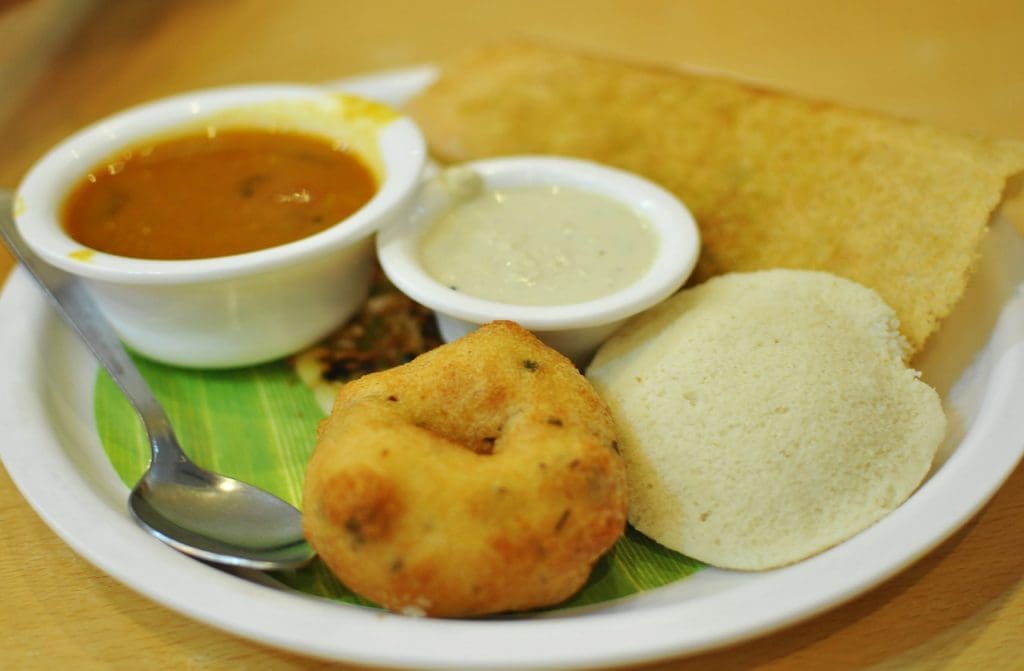 Sri Sairam's Chats at Shivajinagar Market – offers a variety of delicious street foods like spicy chaat and vada pav and kulfi.
Mr Gola and Koshys Chats on Brigade Road – A popular haunt among the city's young crowd, Brigade Road offers many hotspots for delicious street food- momos and puchkas, samosas and chaat and pani puris
G. P. S. Kaapi Thindi, Shri Sagar – CTR and Raju's Kachori stall at Malleswaram 18th Cross – is the place for delicious chaat, dosas, and South Indian delicacies.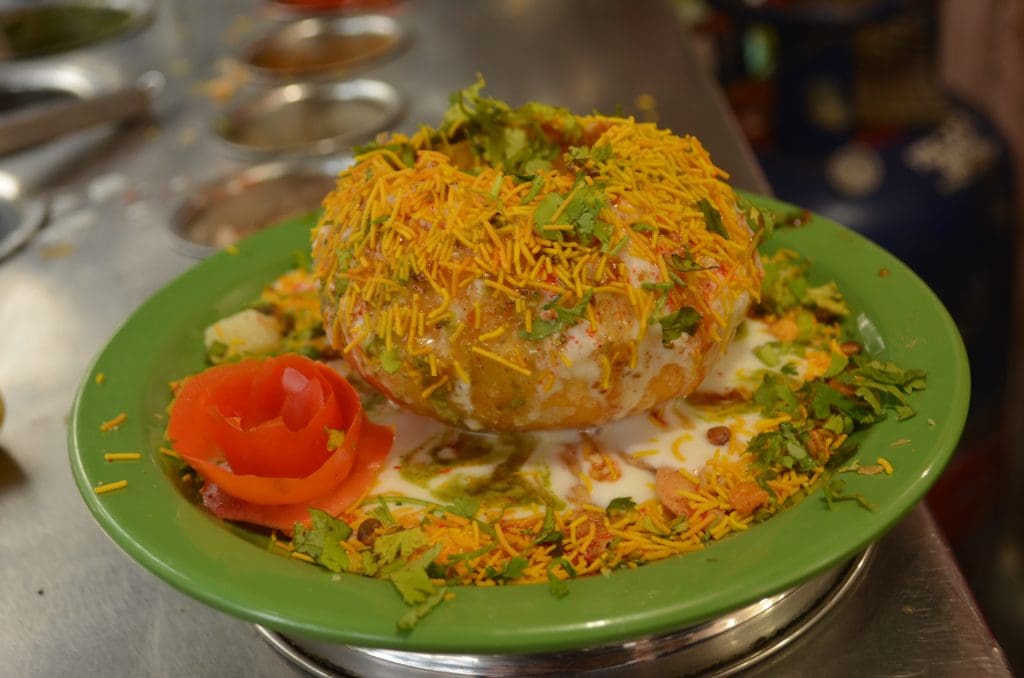 Raju's Kachori Stall and Veena Stores on Jayanagar 4th Block for all your street food cravings. From bhajiyas and dosas to chaat, and kachoris, Jayanagar 4th Block market will not disappoint!
Irani Chai, Coorg Bakery and Dada's kitchen on Koramangala 8th Block are worth a visit as the bustling area full of cafes, restaurants, and food carts make your day, Try out the frankies, bhel puri, and chaat
Hyderabad street food
Hyderabad street food markets offer an unparalleled culinary experience for locals and tourists alike. Whether you're looking for traditional Mughlai cuisine or street-side snacks, the markets offer something to everyone.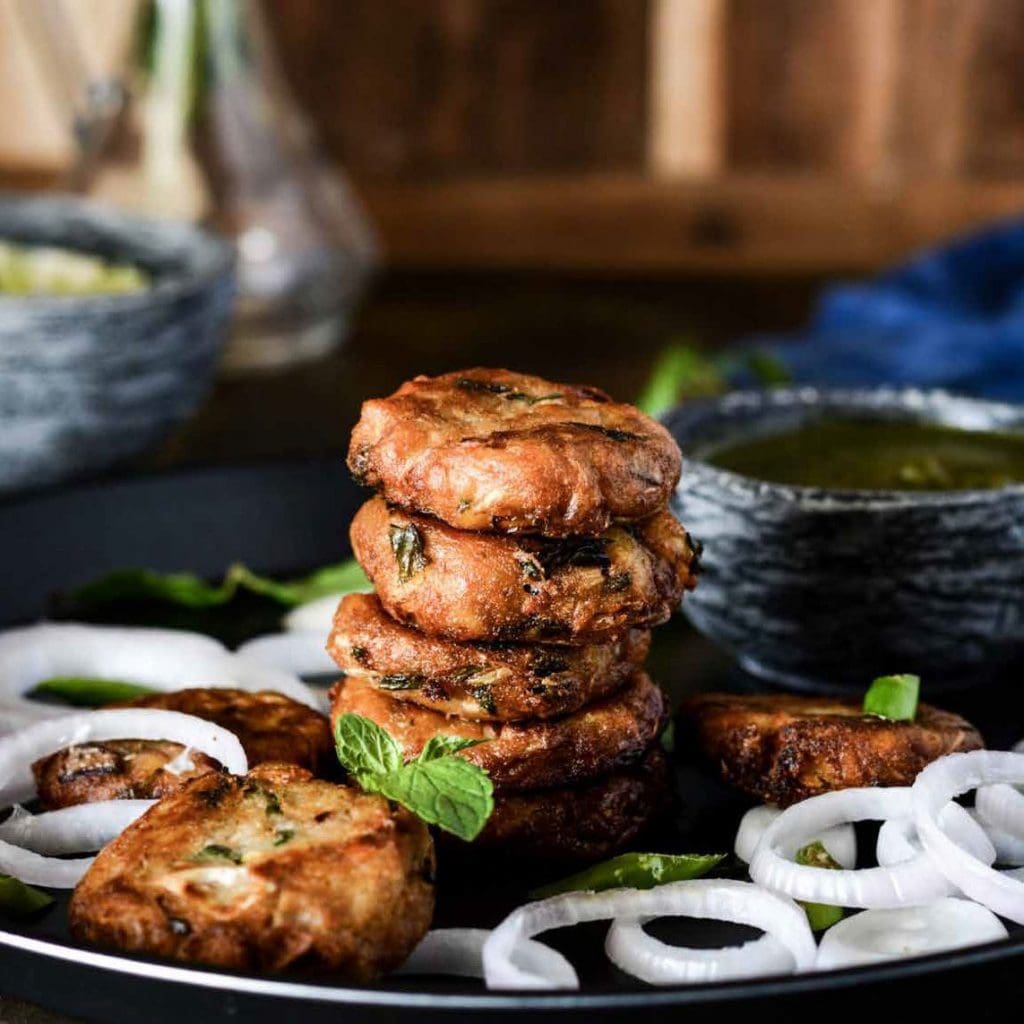 Charminar area, known for its bustling atmosphere and diverse food offerings, is home to Munshi Naan—a restaurant located near Purani Haveli that serves some of the most delicious Mughlai cuisines. From succulent kebabs to aromatic biryanis and various other dishes, it offers an authentic taste of traditional Mughlai cuisine.
Pragati Gully is another great spot for morning breakfast and snacks, serving up a variety of savoury delights like samosas, potato chips, chaat, mirchi bajjis, filter coffee, and other South Indian delicacies.
Madina offers plenty of Mughlai cuisines, including piping hot biryanis.
Alpha Café, Shah Gouse, Charminar Market, and Paradise Café are where you head for hot Irani Chai and mouth-watering biscuits
Bilal Ice Creams or Paradise Bakery has the best fruit-flavored ice creams, cassata, and falooda – a popular dessert made of vermicelli, milk, and rose syrup, and topped with basil seeds and jelly.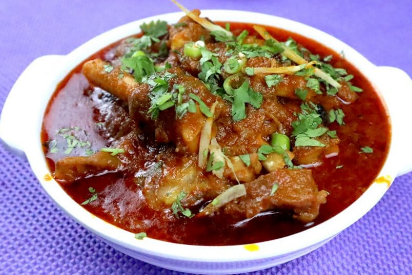 Shah Gouse Café, Pista House, and Hotel Shadab for Hyderabad Haleem and Paya- a street food in which lentils, pounded wheat, and meat are together boiled to make the stew and then a thick paste which is a hot favourite amongst the locals during the holy month of Ramadan.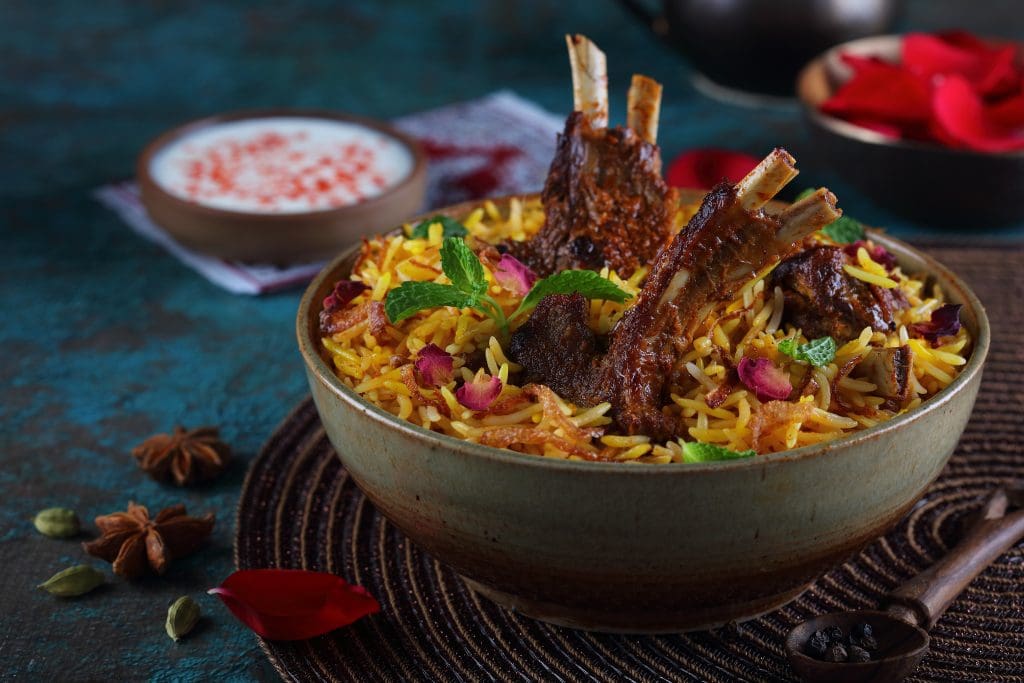 Bade Miya Kebab, Siddique Kebab Centre, and Kebab-e-Bahar are some of the most popular places to enjoy Boti kebab – marinated lamb pieces that are charbroiled to perfection on wooden sticks. The succulent pieces of meat are usually seasoned with a variety of spices like red chillies and garam masala.
The famous Mozamjahi Market, Parivar Dhaba, and Utsav are some of the best places to find Qubani ka meetha – a traditional Hyderabadi sweet dish made with dried apricots cooked in sugar syrup and topped with almonds.
Sindhi Colony and the Charminar Market are great places to get a taste of Hyderabadi Nihari – a mouth-watering lamb stew specially prepared for Eid.
Chennai street food
Chennai has a vibrant street food culture that serves up some of the tastiest and most flavorful dishes from all over India. From South Indian delicacies to traditional North Indian snacks, you can find it all in Chennai's bustling streets. Here are some of the best street food places in Chennai that should definitely be on your list: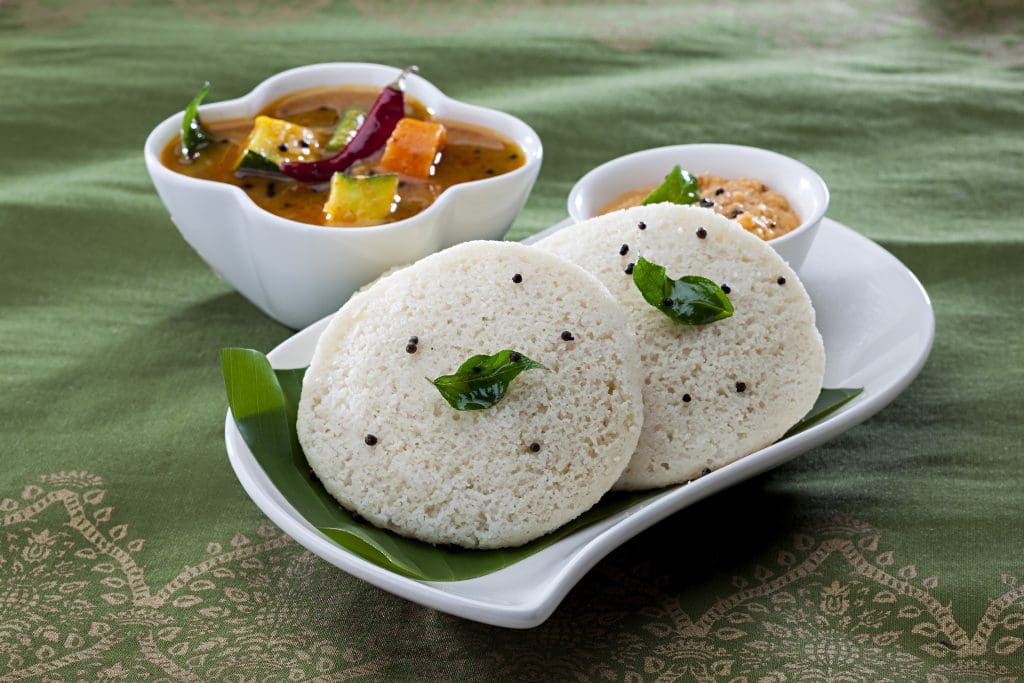 Murugan Idli Shop – This popular eatery serves up some of the best South Indian dishes, especially idlis and dosas, which are available in a variety of flavors. They also serve some delicious snacks like medu vadas and pakoras.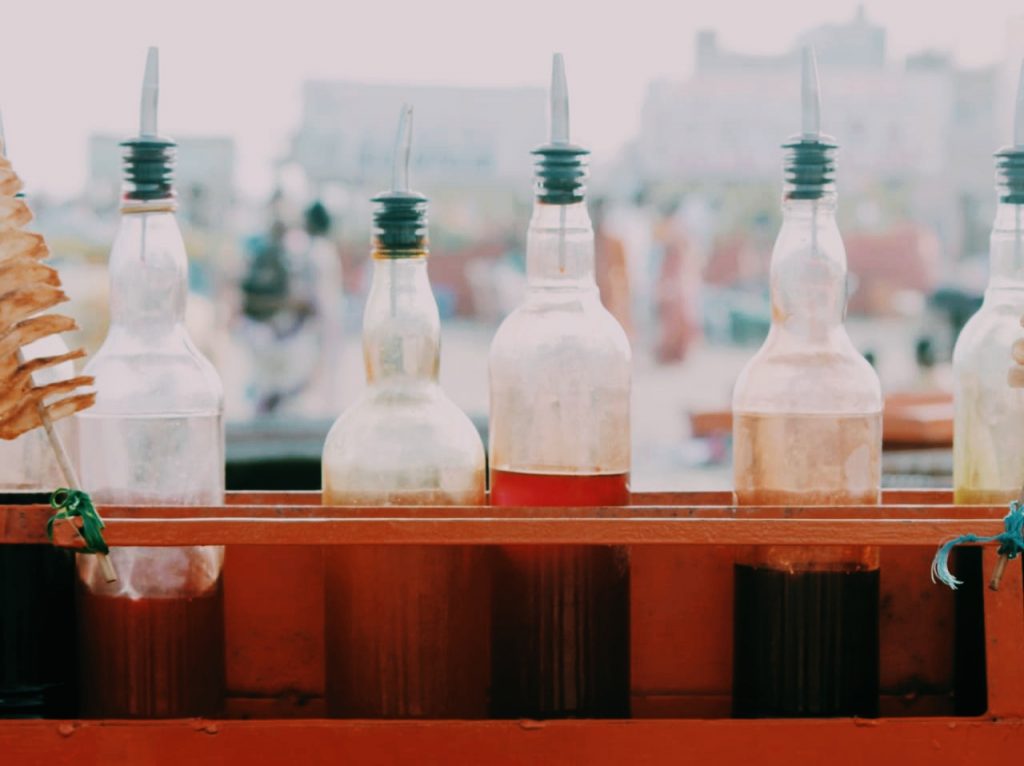 Baba Chat Corner – A favorite among locals, Baba Chat Corner specializes in North Indian street food like pav bhaji, chole bhature and chana masala. It's the perfect place to get your fill of spicy snacks at an affordable price.
Buhari Hotel – This classic hotel chain has been serving up delectable non-vegetarian dishes since the 1950s. Their signature biryani is a must-try, along with their kababs, tandoori chicken and more.
Anna Samayal – This eatery serves up home-style South Indian meals that have earned it quite a fan following among locals and tourists alike. The butter-laden dosas are a must-have when visiting Anna Samayal.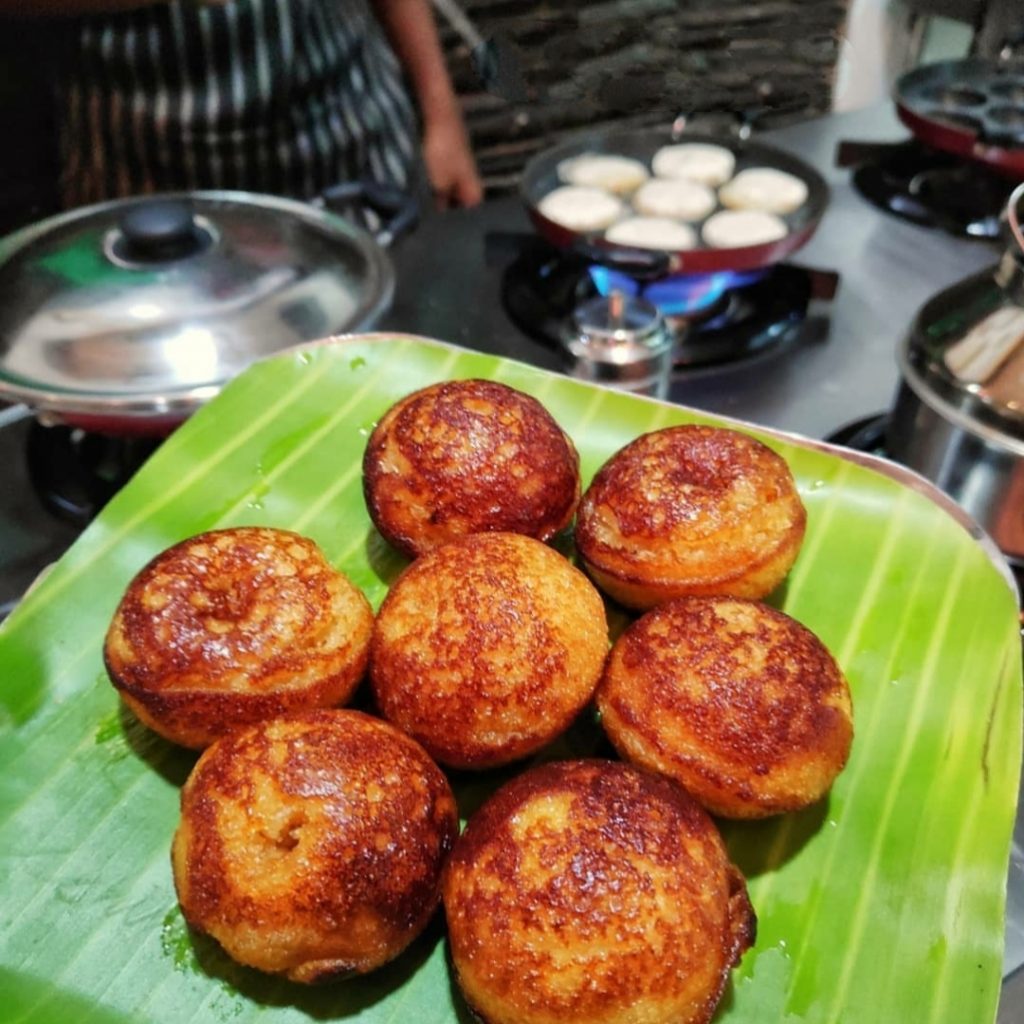 Mani's Lunch Home – For some of the best seafood dishes in town, try Mani's Lunch Home. This popular eatery serves up some of the most succulent prawn curries and fish fry that will make your mouth water.
Jannal Kadai- This eatery is known for its Bhajjis and Bondas which are a delightful treat in Chennai. Made up of a variety of ingredients such as onion, potato, chillies, and other vegetables, these deep-fried snacks are usually accompanied by Rose milk or samosa for an even more delicious experience
Srinivasan Road-Dosa at T nagar- The best dosa in town are to be found right here. You can also try the dhoklas, chaats, and a tasty local favourite called Iddiyapam which looks like noodles.
Besant Nagar Beach stalls – are famous for Sundal,- made of boiled chickpeas flavoured with onions and coconut granules, which is one of the popular street foods in Chennai.
Sengottai Parotta Rahmath shop in TNagar serves Parotta, a flatbread prepared by using shredded parotta, mixed with meat, egg, and vegetables.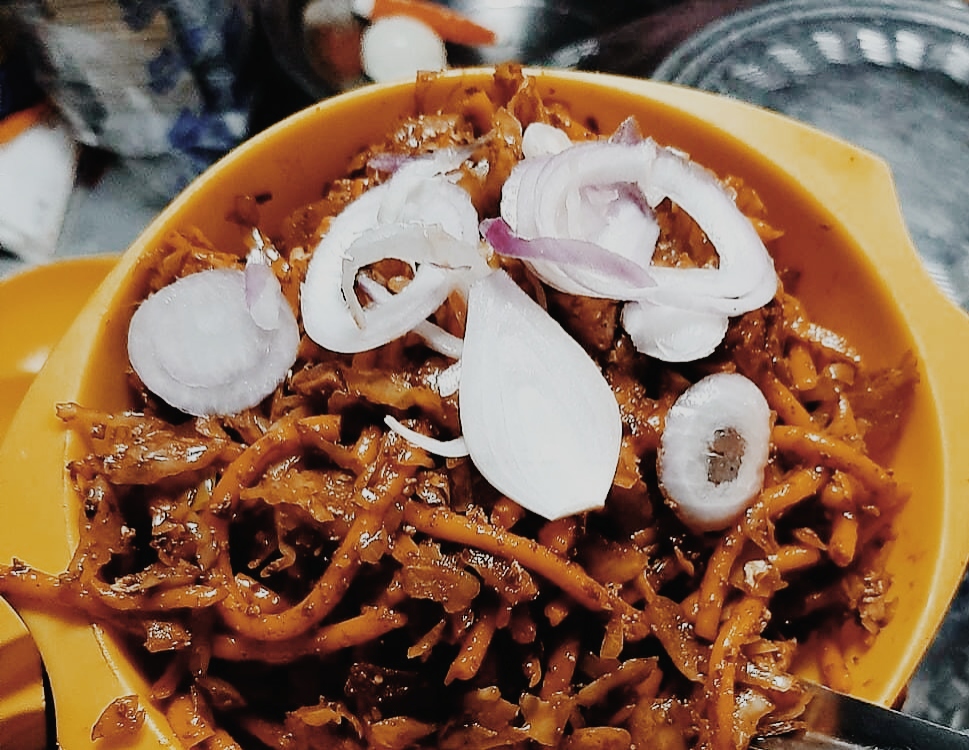 Atho Corner at Burma Bazaar serves 'Atho man' originally a Burmese dish but is now prepared as a Chennai version. The bright orange-colored noodles are served with fresh vegetables.
These are just a few of the amazing street food places in Chennai that you should definitely check out. Make sure to try some of their signature dishes to get a real taste of the city.
India is a land of culture and traditions. When it comes to food, they have some of the best street foods in the world. The colors, aromas, and flavors are an explosion of delight that will leave you wanting more. If you're looking for an adventure, go explore India and all the wonderful street foods it has to offer.
Read More: Latest