Hyderabadi food, also known as Deccani cuisine, is the city's distinctive regional cuisine.
Mughal, Turkish, and Arabic cuisines, as well as native Telugu and Marathwada cuisines, have left a fascinating influence on Hyderabadi cuisine. Hyderabadi cuisine features a wide variety of rice, wheat, and meat dishes as well as skilful use of spices, herbs, and natural ingredients.
Check out these amazing dishes of Hyderabad that are a must-try for everyone.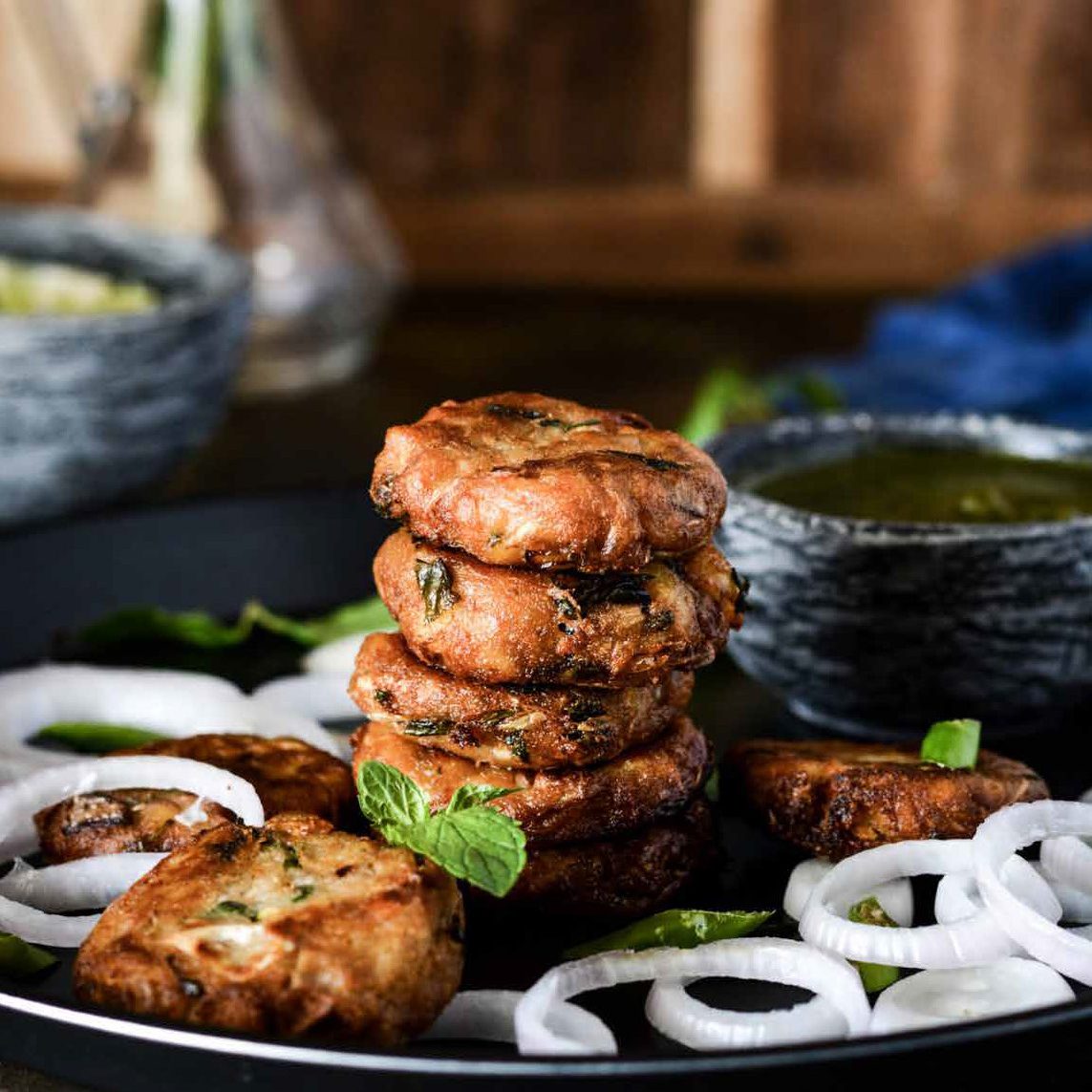 Chicken Shikampuri
The Hyderabadi Chicken Shikampuri Kebab is a delectable appetiser or side dish that will complement your meal and leave you wanting more. Meat, poultry, or even vegetables can be used to make Shikampuri Kebab. Shikampuri kebab is moist and melts on your tongue since it is packed with malai and hanging curd. The Hyderabadi Chicken Shikampuri Kebab is served with Dhaniya Pudina Chutney as a dip.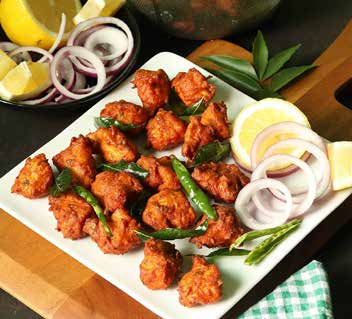 Hyderabadi Chicken 65
It's always a good idea to include chicken in our daily diet in some form or another, especially in the form of soups or chicken breast meals. In India, Chicken 65 is one of the most popular snacks and appetisers. It's made with boneless chicken pieces that have been marinated in seasonings and then deep-fried. A Hyderabadi gravy variation of chicken 65, is a deep-fried snack item cooked in gravy made with boneless chicken that can be served as a beginning.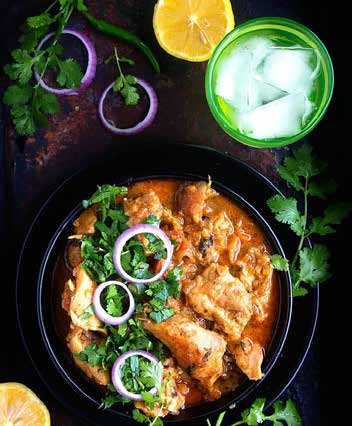 Murgh Do Pyaza
Hyderabad is known for delicious curries that would leave you asking for more. Murgh Do Pyaza is a mild chicken curry from the Nizams' homeland. This meal, also known as Murgh-Do-Pyaza or Chicken Do-Pyaza, is topped with cashew nuts and sunflower seeds and cooked with a lot of onions. It is served with rice or a choice of favourite Indian bread.
Paya
Paya, or goats' trotters, is a favourite comfort food, prepared in a thick sauce flavoured with Indian spices. Paya is well-known and popular among Muslim communities in India, Pakistan, and other parts of the world, as well as among trotter fans. The trotters or feet of a goat, lamb, or cow are referred to as paya. It goes well with chapati, idiyappam, set dosa, or plain rice.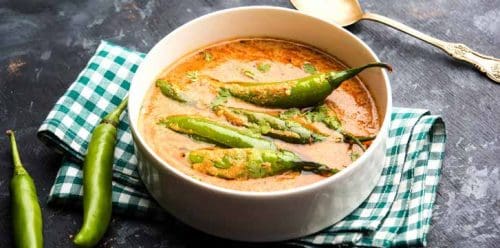 Mirchi Ka Salan
It's a spicy curry foundation built with peanuts, sesame seeds, and long slit green chillies. It's noted for its spicy, creamy flavour, which comes from the use of peanuts and green chillies. To soften its spicy content, it is generally served with a rice-based biryani or any long grain pulao. It can, however, be served with any type of rice or flatbread, such as Malabar parotta, roti, or even a garlic naan.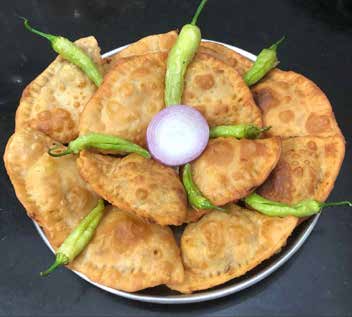 Lukhmi
This meal is a favourite appetiser at Hyderabadi weddings, but it also goes nicely with tea at an adda with friends. The name lukhmi is derived from the Urdu word luqma, which means "little nibble." Unlike samosa, lukhmi is a flat square-shaped flour parcel loaded with beef or mutton-based filling and a flaky and crunchy upper crust. In some cafes, the food is offered in other shapes, such as triangles, and a vegetarian variant with a potato filling is also available.
Hyderabadi Haleem
Haleem is a stew or porridge with a wonderful ghee/clarified butter flavour and a very slight acidic flavour from the lemon essence added while eating. Haleem can be prepared in a variety of ways, including utilising exclusively vegetarian ingredients. After fasting for the full day, the Hyderabadi style Haleem is an authentic and traditional Ramadan special dish served as an evening meal during iftar.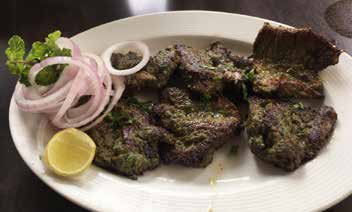 Pathar Ka Gosht
Pathar ka gosht is a traditional Hyderabadi kebab prepared on a hot granite surface. The name pathar ka gosht comes from the Urdu words pathar, which means stone, and gosht, which means meat. It's usually cooked on a stone, although it can also be done on a grill pan. You can serve this dish with onions or lemon wedges.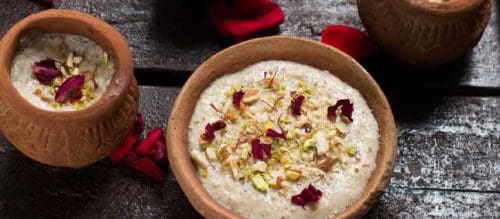 Phirni
Phirni, also known as firni, is a traditional Indian sweet pudding made of basmati rice, milk, nuts, sugar, cardamom powder, saffron, or rose water, and flavoured with cardamom powder, saffron, or rose water. It is a must-have for festive occasions or unique celebrations in North India, such as Diwali and the Karwa Chauth Festival. You can serve phirni once it is cooled.
Double ka Meetha
Hyderabadi cuisine's Double ka meetha is a popular dessert. Because bread is used to prepare this sweet delicacy, it is known as Double ka meetha. In a few Indian states, bread or pav is also known as Double roti. As a result, the name "double ka meetha" was coined, which means "sweetbread dish." It's essentially a bread-based sweet pudding. Double ka meetha can be served warm or chilled.
Read More: Latest