Shai Makhana Curry by Exec Chef Lalit Negi, Ramada by Wyndham Kasauli is the go-to dish this Navratri.
We asked Exec Chef Lalit Singh Negi," What is your favourite dish to cook during Navratri?"
And pronto! We received his answer as well as the recipe for all our readers to cook and enjoy at home with their families.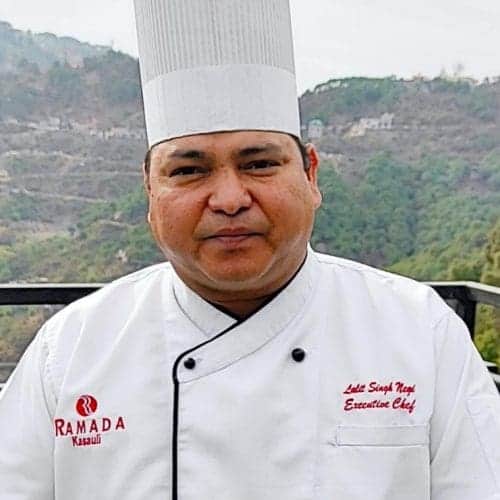 India's top Chefs have happily shared their Favourite dish to cook for Navratri along with the recipe, for all food lovers to share and make in their own kitchens.
We wait all year for celebrating food during the Navratri festival in mid-April of the year. The 9-day of festivities puts a huge focus on what is traditionally known as Navratri fare but these creative meals based on vrat food are surprisingly among the most nutritious and diet-friendly vegetarian meals in the world.
Shai Makhana Curry by Exec Chef Lalit Negi, Ramada by Wyndham Kasauli is the recipe that is being shared as his favourite dish to cook during Navratri.
Happy Navratri!
Happy Cooking with the recipe of Shai Makhana Curry by Exec Chef Lalit Negi, Ramada by Wyndham Kasauli!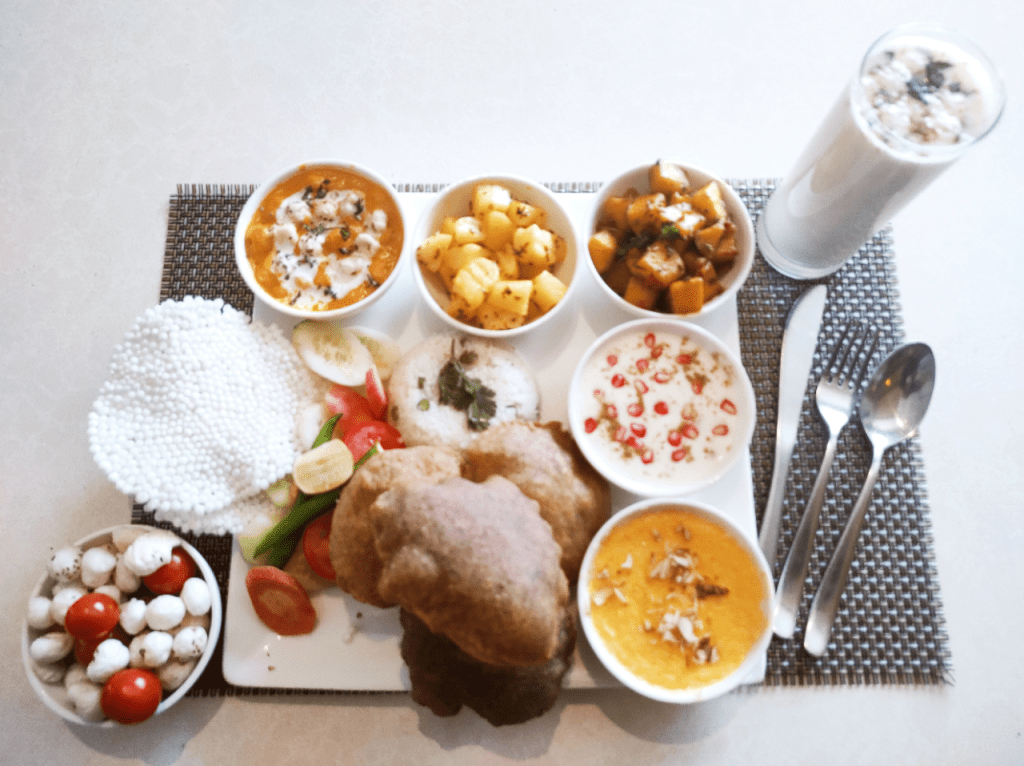 Shai Makhana Curry by Exec Chef Lalit Negi
Ingredients
Makhana whole: -25gm
Desi Ghee:- 50 gm
Ginger paste: -5 gm
Tomato puree: -50 gm
Cashew Paste: -30 gm
Khoya: -10 gm
Cardamom: -3 pods
Coriander leaf: – for Garnish
Cream: -1 tbl
Salt: – Sandha as per taste
Recipe
Soaked Makhana in hot water for 10 minutes, in a saucepan heat the ghee, add
Cardamom & Ginger Paste, Sauté it well, add tomato puree sauté it until oil comes up .
Add cashew paste stir it well tell color comes up to brown.
Add khoya and Sandha Namak (Salt) as per taste.
Add soaked Makhana into curry.
Finish it with cream.
What are Makhanas and health benefits of Makhana
Makhana referred to as fox nuts, or lotus seeds are derived from the Euryale Fox plant. The plant grows in stagnant water, in wetlands and ponds in Asia.
Fox nuts or phool Makhana are commonly used in Ayurveda in India as well as in Chinese medicine from times immemorial. Makhana is also offered during religious ceremonies in India and is a permitted vrat food eaten during Navratri and other religious Indian festivals.
Makhanas or Fox Nuts offer several health benefits. Makhanas are gluten-free, protein-rich and are carbohydrate-rich. They are low in calories and cholesterol, fat and sodium but have a high magnesium content. Due to their low glycemic index, Makhanas are recommended for diabetics.
Makhanas contain an anti-aging enzyme – a flavonoid called kaempferol – in their seeds to prevent inflammation. Their astringent qualities according to ancient Ayurveda help the kidneys.
Makhana pods pop like popcorn and can be roasted or fried, powdered or flaked. This versatility makes it a great food to cook with. Because Makhana has a neutral taste, they take on the taste of stronger flavours. Several creamy sweet and salty dishes are made from Makhana in India while the seeds are ground as paste and used in Far Eastern desserts. Popped makhana snack is a favourite in Indian homes.
Read More: Food Voyager