What is your favourite dish to cook during Navratri? we asked and pronto!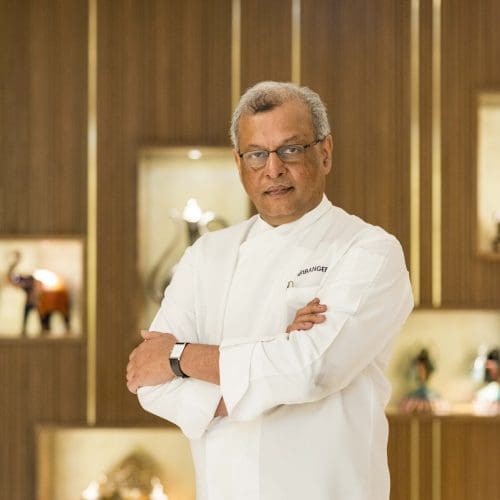 India's top Chefs shared their Favourite Dish to cook during Navratri along with the recipe, so all food lovers can make it in their home for their loved ones.
We wait all year for celebrating food during the ongoing Navratri festival coming up in mid-April 2021. The 9-day of festivities puts a spotlight on what is traditionally known as Navratri fare but these meals are probably some of the most nutritious and diet-friendly meals in the world.
Sr Exec Chef Ajit Bangera, ITC Grand Chola, Chennai shares his Favourite Dish to cook During Navratri
Happy Navratri! Happy Cooking!
Recipe – Phool makhane ki kheer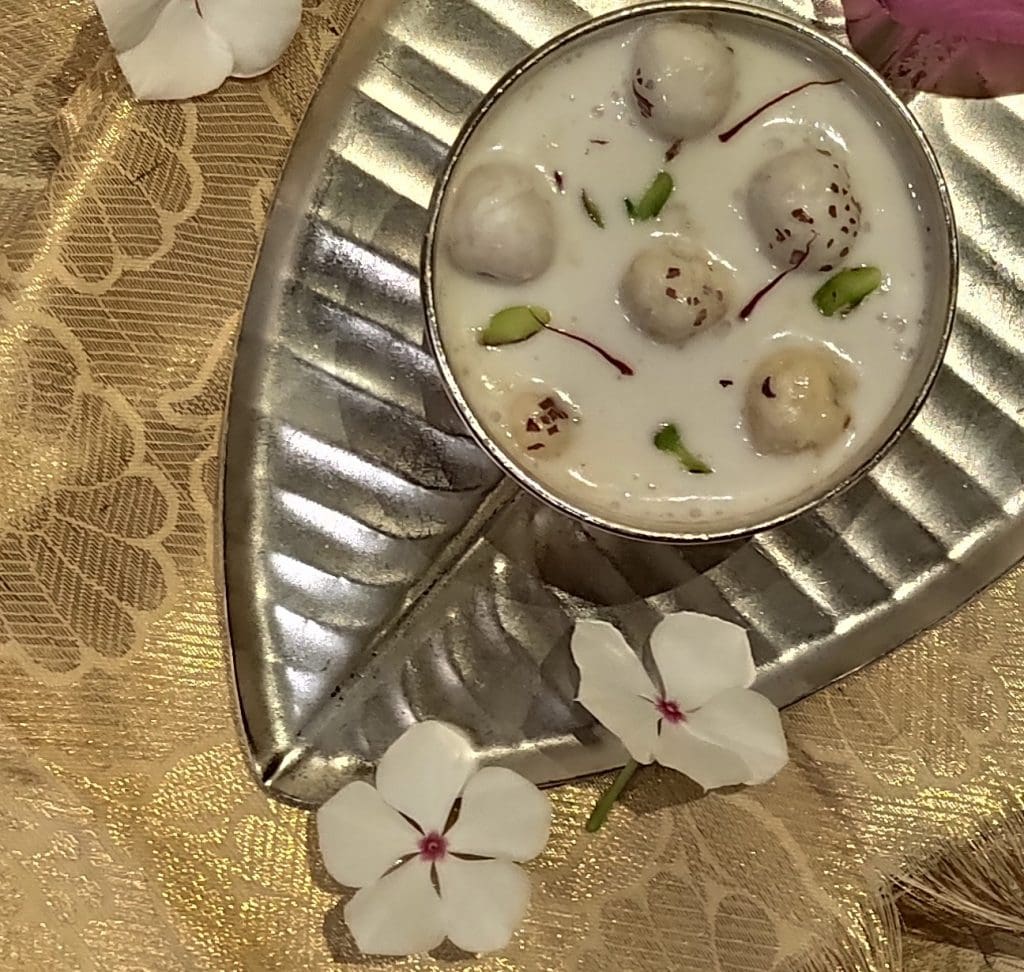 Phool makhane ki kheer
Ingredients
Ghee (Clarified butter) 1 ½ table spoons ghee
Whole cashew nut 2 table spoon
Raisin 2 table spoon
Phool makhana (Fox nuts) 1 cup
Milk 3 cups
Saffron Few strands
Sugar ¼ cup
Green cardamom powder 1/8 tea spoon
Procedure
Take milk in a deep, heavy bottom sauce pan on medium heat and simmer for 7-8 minutes or until it gets slightly thick. Keep stirring so milk doesn't burn and stick to the bottom of the pan.
Simultaneously heat desi ghee in a pan on medium heat. Once hot fry cashew nuts till it becomes golden brown in colour. Remove cashew nuts from the ghee and allow it to cool. Fry raisins in the same pan till they plump up, remove and allow it to cool.
In the remaining ghee, fry makhana until light brown, toasted and crispy. Do stir constantly for even browning, remove and allow it to cool.
Once cooled, crush half of the fried makhana in to a coarse powder. This will help to thicken the kheer.
Add saffron to the thickened milk.
Also, add fried makhana.
Let it simmer for 4-5 minutes.
Then add sugar and let it simmer for 2-3 minutes.
Add cardamom powder and stir. Turn off the stove.
Garnish with fried cashews and raisins.
Read More: Food Voyager