What is your favourite dish to cook during Navratri? we asked and pronto!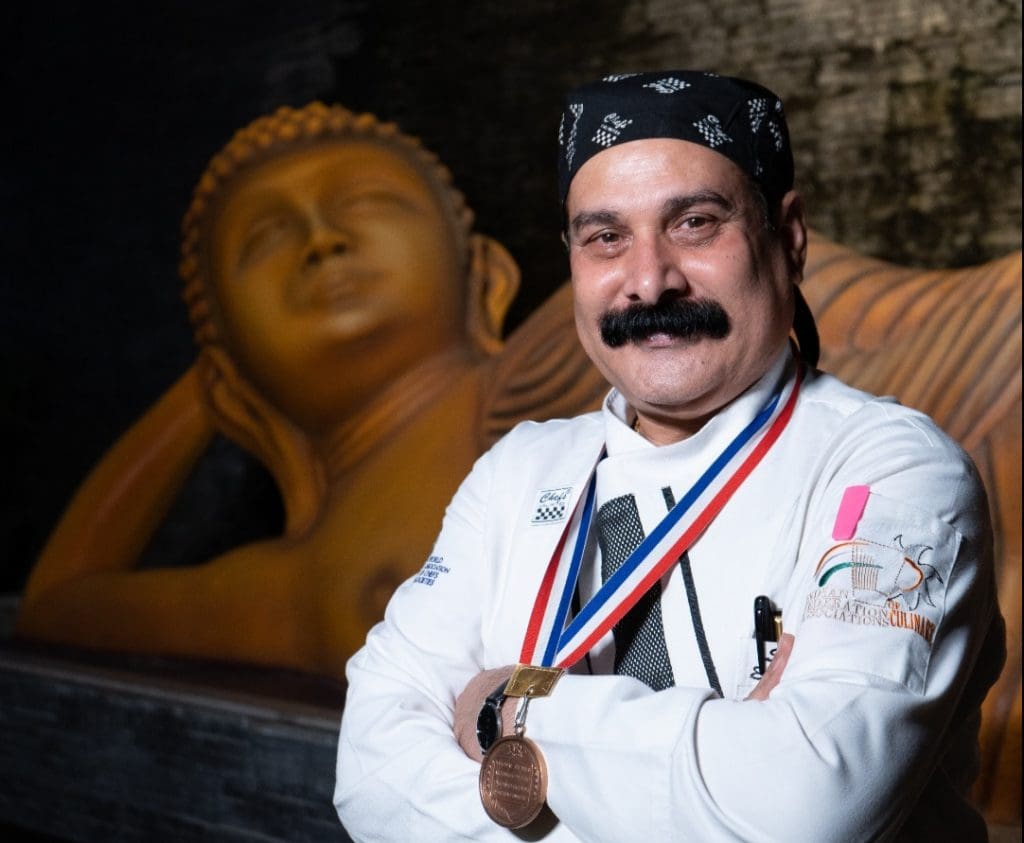 India's top Chefs shared their Favourite Dish to cook during Navratri along with the recipe, so all food lovers can make it in their home for their loved ones.
We wait all year for celebrating food during the ongoing Navratri festival coming up in mid-April 2021. The 9-day of festivities puts a spotlight on what is traditionally known as Navratri fare but these meals are probably some of the most nutritious and diet-friendly meals in the world.
Exec Chef Suresh Khanna, Fortune Landmark Hotel, Ahmedabad, Gujarat shares his Favourite Dish to cook During Navratri
Happy Navratri! Happy Cooking!
Recipe – Falahari Makhane Paneer Curry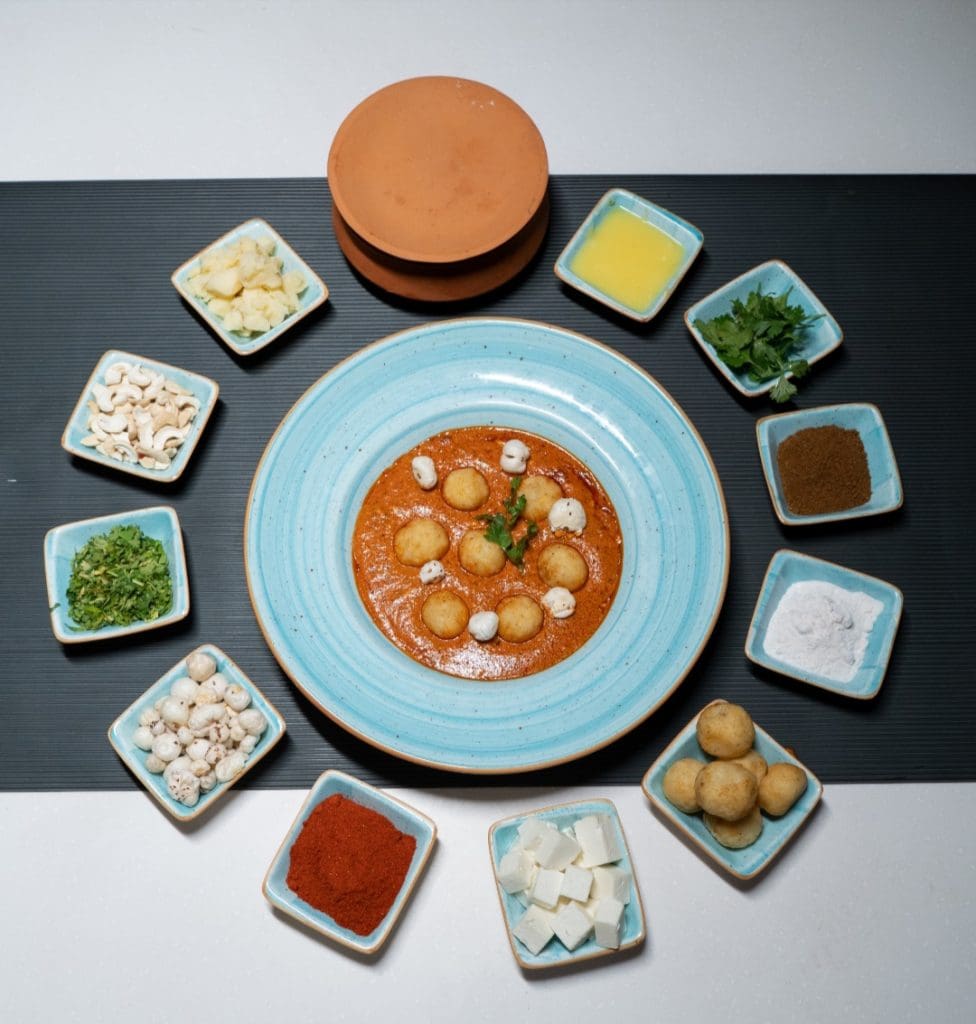 Portions: 02
Preparation time: 1 hrs
Ingredients
| | | |
| --- | --- | --- |
| S.NO. | INGREDIENTS | QUANTITY |
| 1 | Boiled potato | 120gms |
| 2 | Fried makhana powder | 50gms |
| 3 | Fasting salt (sendha salt) | to taste |
| 4 | Paneer grated | 100gms |
| 5 | Green chilly fine chopped | 2no |
| 6 | Broken cashew-nuts | 40gms |
| 7 | Ghee | to fry |
| 8 | Blanched tomato puree | 150gms |
| 9 | Cashewnut paste | 50gms |
| 10 | Deggi chilli powder | 1/2 tsp |
| 11 | Cumin powder | 1/3 tsp |
| 12 | Fresh cream | 50gms |
Method of preparation for dumpling:
Boil potato, peel and grate in a bowl. Add fried makhana powder, fasting salt, grated paneer, fine chop green chilli, broken cashew-nuts.
Mix well and knead soft dough, make kofta size dumplings and keep aside In a refrigerate for 15 minutes.
The heat ghee in a kadhai and fry on medium heat till golden colour achieved and make sure dumplings cooked well.
Take out fried dumplings in a platter lined with paper towel
Gravy preparation:
Take a kadhai, add ghee and heat on medium flame
Add deggi chilli powder and then add blanched and peeled tomato puree and cook for around 10 minutes
Then add boiled cashew nut paste and mix well cook for another 5 minutes
Then add fasting salt and cumin powder, stir regularly to avoid burning and cook till ghee leaves from the sides of the kadhai
Then finish the gravy with fresh cream and check the seasoning, adjust according to your taste
Take a pasta plate or any crockery which you would like to serve the dish and keep the fried dumplings in the plate
Pour the hot gravy on top of the dumplings
Serve hot with fasting bread of your own choice.
Read More: Food Voyager