It's the summer holidays with kids' time! Get your family holiday ideas ready and plan many places to go with your kids for fun trips, just made for them!
Kids love to run around and play the whole day. They love visiting fun and dynamic places with plenty of enjoyable activities to do. While planning a trip, you have to always consider what your kids would like and the places they would want to visit.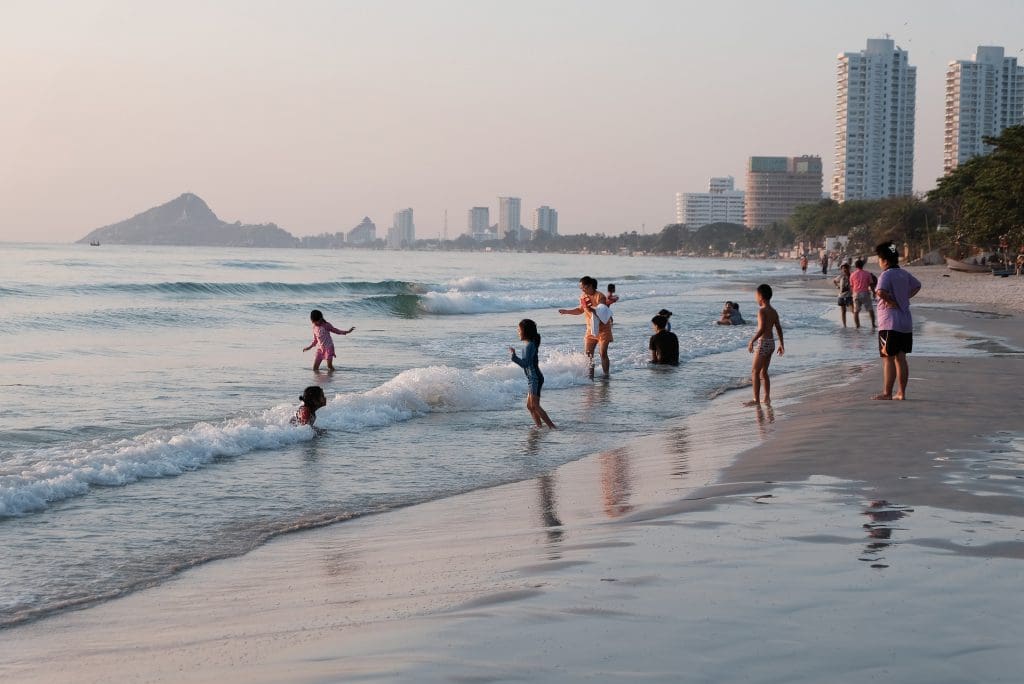 To help you out, here are family holiday ideas and a few places all over India that kids would enjoy visiting and make for great holidays with kids.
Imagica, Maharashtra–  What better place to take your kids than to one of Asia's best amusement parks! Imagica in Maharashtra is India's largest themed entertainment park, with attractions such as a theme park, a water park, a snow park, and a place to stay. Numerous thematic shows, thrilling indoor and outdoor roller coasters, family entertainment, multiple restaurants and bars, shopping, and unique characters make this an all-day experience excellent for families. Tickets start from Rs1,500.
Park Timings: 10:30am – 8:00pm
Ramoji Film City, Hyderabad– Do you and your family admire the Indian film industry and want to learn more about where the magic of cinema happens? Ramoji Film City in Hyderabad is a fantastical paradise full of thrills and surprises around every corner. As the world's largest integrated film city and India's first thematic holiday destination with cinematic flair, there's something special for you here. According to Guinness World Records, millions of people visit Ramoji Film City, the world's largest film studio complex, every year from all across India.
Timing: 9:00 AM to 5:30 PM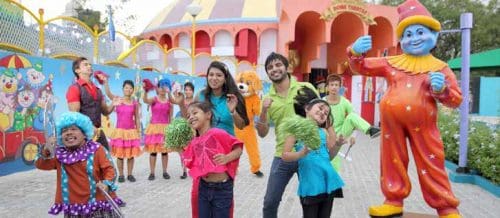 Chamera Lake, Himachal Pradesh– Chamera Lake is a mystical lake in the Chamba district of Dalhousie, Himachal Pradesh's northern state. The Himachal Pradesh Department of Tourism and Culture offers water sports such as motor boating and river rafting. Take stunning photos of the lake and its surroundings. It's a great place to spend a day or have a picnic with friends, family, and loved ones.
Visiting Time: Anytime during the day
Periyar National Park, Kerala– Thekkady's Periyar National Park & Wildlife Sanctuary is a superb illustration of nature's wealth, with stunning scenery and diverse wildlife. The sanctuary's core is embellished with a lovely lake, which is an artificial 100-year-old lake at Thekkady and is mostly noted for its wild elephants and densely formed Western Ghats woods. Children love visiting this place.
Timings: 6 AM to 7 PM
Mystic Woods, Goa- Mystic woods is an initiative for conservation and alternative tourism. A bee, bird, and butterfly sanctuary was founded by an ordinary couple. A dedication to the love of flora. Witness a one-of-a-kind rooftop garden unlike any other. Indulge your feet in a natural fish spa. A collection of fossils and geodes on exhibit, something to pique your child's interest and bring out the kid in you. The trip's highlight is the rooftop garden.
Timings: 9:30 AM to 4:00 PM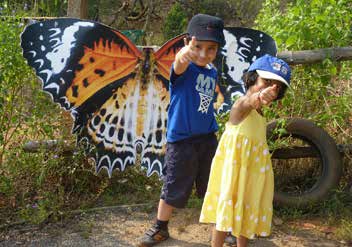 Sri Chamarajendra Zoological Garden, Karnataka- Chamaraja Wodeyar X, the King of Mysuru at the time, founded the Mysuru Zoo (Sri Chamarajendra Zoological Garden) in 1892. Originally known as Khas-Bangale, it was a private zoo. The zoo, which currently covers 250 acres, was originally intended for the royal family's exclusive use, but public access began in 1920. The entree fee for kids is Rs30 and for adults is Rs60.
Timings: 10.00 AM to 5.30 PM, Tuesday Holiday.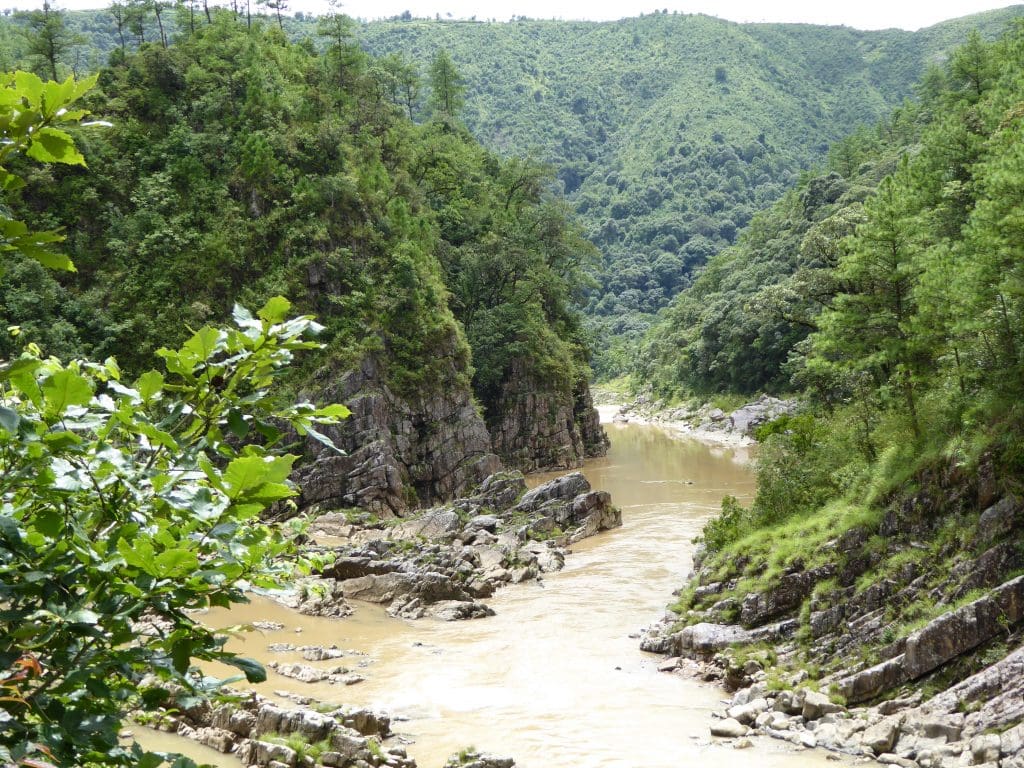 Mawphlang Sacred Forest, Meghalaya- Mawphlang Sacred Grove is one of Meghalaya's largest Sacred Groves. The forest has been well-preserved by the local community. Nothing can be removed from the forest since it is sacred to the local gods (U Ryngkew U Basa). It is a must-see destination for nature enthusiasts, photographers, and even little children. Come into the Sacred Grove and explore with the help of local guides.
Timings: 9:00 AM to 4:30 PM
Ambedkar Memorial Park, Uttar Pradesh- The Ambedkar Memorial Park, formerly known as the Dr. Bhimrao Ambedkar Samajik Parivartan Prateek Sthal, is located on Vipul Khand in Gomti Nagar. It was built by the state government, which was led by Chief Minister Mayawati. Several old statues and structures can be found throughout the park. It is a good place to visit with family.
Timings: 11 AM–9 PM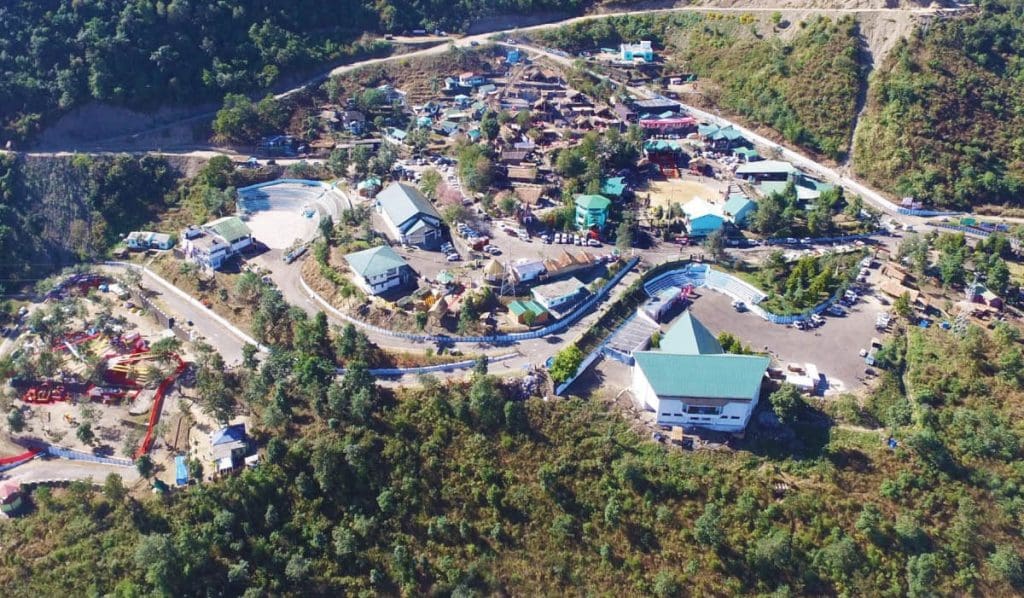 Naga Heritage village- Also known as Kisama heritage village, The Heritage Village is built in the shape of an ancient Naga hamlet to give visitors an authentic sense of a true Naga village and a sense of time travel. The Hornbill Festival takes place on a mild slope at the base of a steep mountain peak. The Naga culture is preserved through the Heritage Village, which is created in a traditional manner. Visit this place with your kids and let them experience the Naga Culture.
Timings: 8:00 AM – 6:00 PM

Aquatica, West Bengal- Aquatica is Eastern India's largest water park and luxury resort. It is the ultimate destination for thrill enthusiasts, containing some of Kolkata's most popular roller coasters and waterpark park rides, as well as thrilling rides, activities, live events, and a magnificent resort. Taking your kids to this park will surely make their day!
Timings: 10 AM- 6 PM
Read More: Latest