redBus, the world's largest online bus ticketing platform, announces Tollywood sensation and 'Pushpa' fame, Allu Arjun, as its official brand ambassador.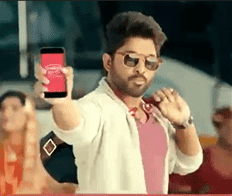 Allu Arjun will spearhead all major campaigns for redBus, while being the face of the brand, enabling the online bus ticketing major to connect with millions of his fans spread across the country today and is slated to appear in promotional campaigns for the brand in the days ahead.
Allu Arjun's association with redBus goes back to 2017 when he was also appointed as the brand ambassador for 2 years.
As an established enterprise in the bus transport sector, redBus is at the forefront of the industry's return to normalcy after the pandemic and is bringing in Allu Arjun to draw the attention of travellers to the brand and the sector as a whole, riding on his popularity as a sensation among the masses.
Allu Arjun's strong appeal, not just in the south, but across the country, will enable redBus to penetrate further into the hinterland, marking its presence felt in every state and region. Allu Arjun joins redBus as its brand ambassador at a time that is crucial for the travel and tourism sector, this summer.
After a two-year hiatus from serious and leisure travel, the nation's impulse towards travel is currently at its peak, making it all the more pertinent for redBus to have Allu Arjun at the vanguard of communications.  
Allu Arjun has won hearts not just in India, but across several countries with his dancing prowess and action hero image.
His magnum opus, 'Pushpa', an action drama film, released late last year, has propelled him to a new league of action stars, liked by a wider set of audience, making him the ultimate choice for redBus to engage with its audience.
redBus will soon be rolling out a full-fledged 360-degree integrated marketing campaign across TV, cinema, digital, social media,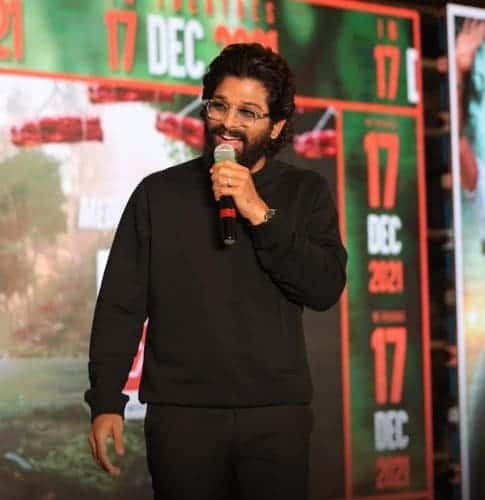 OOH platforms, and the redBus app, with Allu Arjun, pivots on the narrative of "Travel Like a King".
The campaign will highlight the advantages of booking bus seats on redBus as opposed to offline or traditional booking systems that offer little control over the choice of bus, seat, or ticket pricing, further emphasizing that the ones who travel by redBus are the "Asli Rajas" or "Real Kings".
Speaking on his association with redBus, Tollywood Superstar, Allu Arjun, said, "I'm delighted to be engaging with redBus yet again."
He went on to say, "Especially because it is a brand that engages with millions, connecting people to their destinations, with each journey being a story in itself, loaded with emotions and joys and as such, plays an important role in people's lives.'
He added, " As an artist, I like to reach every place, win hearts and stir emotions and that is where I see synergies between the two of us. I look forward to the release of the first commercial soon."
Prakash Sangam, CEO, redBus, said, "Our earlier association with Allu Arjun worked wonders for us."
He added, "Since then, Allu Arjun's appeal has increased massively across the nation and so has the popularity of the redBus brand."
He continued," We, therefore, perceive a perfect match in each other's brand image and believe he complements our efforts in reaching every town and village in the country."
He concluded, "On behalf of the team at redBus, I'd like to welcome him aboard the redBus bandwagon."    
About redBus
redBus was founded in 2006 in India and today is the world's largest online bus ticketing platform. After having solved complex problems of bus customers in India, redBus also launched operations in Singapore and Malaysia in 2015 and acquired a majority stake in Peru-based bus ticketing platform Busportal (now redBus.Pe) in the subsequent year.
With this acquisition, redBus successfully launched operations in Latin American markets, Peru & shortly thereafter, Colombia.
Read More: Latest