India's famous cultural destinations are legendary in their incredible heritage and richness. Indian cultural heritage, values, and traditions have affected South East Asia and the rest of the globe.
India's famous cultural destinations are remarkable in their amazing diversity in the form of dance, dress, literature, poetry, sculpture, art, cinema, and, most significantly, food and yoga.
This has had a major influence on the cognitive processes of people all over the world. Many global visitors come to India on cultural tours to better comprehend this beautiful nation and its people.
The innocence of the people, the unity in variety, the various religions, and family values all contribute to India being a one-of-a-kind heritage and cultural destination in the world.
Varanasi, Uttar Pradesh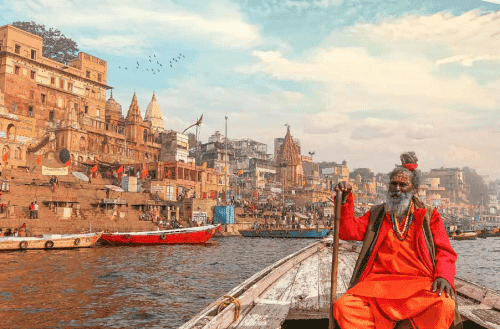 Being one of the world's oldest towns, Varanasi preserves cultural significance in the modern world. Varanasi has confused, captivated, and lured people for ages with a fascination that can only be described as ethereal.
This holiest of towns, with its ancient domes, muths, ashrams, and sadhus, gazes boldly over the Ganges. The holy river and its innumerable ghats are illuminated every evening in a rivetting performance of the Aarti. Visit the Kashi Vishwanath temple, the many other shrines and temples dotting the streets and alleys, and feel the devotion and spirit of the pilgrims as they pray to the chant of mantras and ringing of bells.
This ancient city has a wonderful cultural heritage displayed in its local food which is rounded off with the famous Benarsi paan as well as handicrafts, particularly the handwoven, intricate Benarasi saree.
This historic city, which has an unpretentious demeanor, has an important role in Hindu culture and religion and is sometimes described as "the entrance to paradise."
Khajuraho, Madhya Pradesh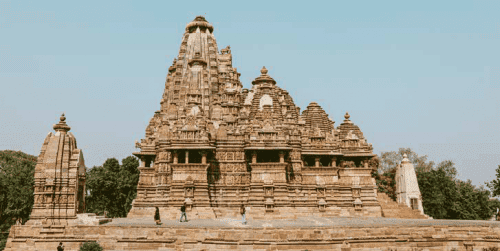 Khajuraho is famous for its remarkable and one-of-a-kind temple architecture, which includes erotic statues in various amorous positions.
Rajput Chandela dynasty monarchs built these Nagara-style structures between 950 and 1050 CE. This assemblage of 23 structures, mostly Hindu and Jain in religious nature, is a striking exemplification of the normally silent sensory reality on earth.
Among the most visited remaining monuments at Khajuraho include Lakshman Temple, and Vishvanath Temple, which is a UNESCO World Heritage Site. The Kandariya Mahadeva Temple is iconic in its display of several sculptures that are recognised as great masterpieces of Indian heritage and art.
Madurai, Tamil Nadu
Madurai is a prominent cultural center of South India, with a recorded history extending to the 3rd century BC, including the Pandyas, Cholas, Madurai Sultanate, Vijaynagar Empire, Nayaks Carnatic Kingdom, and the British.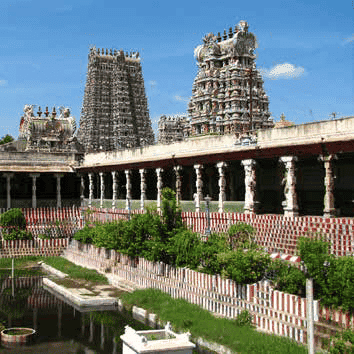 Madurai is known for Tamil Sangam, the center of Tamil rationalism, as well as Tirumalai Nayak Palace and Meenakshi Temple, the latter of which dominates the Madurai skyline.
The Gandhi Memorial Museum in Madurai displays the remnants of Mahatma Gandhi's stained piece of cloth, which he wore on the day of his assassination.
Kolkata, West Bengal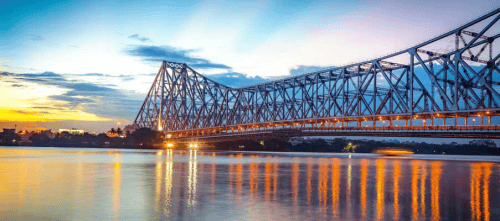 The City of Joy is known for its celebrations, music, Indian culture, and traditional prayers. Dominique Lapierre's portrayal of Kolkata is eerily accurate. The city is caressed lovingly by the River Hooghly, which was formerly India's capital and is now a prominent cosmopolitan center.
Appreciate European heritage architecture at prominent structures such as the Victoria Memorial, St Paul's Cathedral, Fort William, Marble Palace Kolkata Town Hall, High Court or stroll down Park Street. Do not miss historical marvels like visiting Shaheed Minar or Howrah Bridge.
If you want to get a glimpse of an ancient culture that is vibrant and relevant, visit Kolkata during Durga Puja in October and let the festive mood consume you. Go 'pandal hopping' and see the artistic pandals and idols of Goddess Durga in all her colourful splendour.
Once it comes to flavors, the city offers it all, from traditional lip-smacking street food to exquisite fine dining.
Jaipur, Rajasthan
Jaipur, often known as the Pink City, is the state capital of Rajasthan. This city was given its name because it was painted pink to greet the Prince of Wales in the year 1853. It is a popular tourist destination, and if you want to see regal India and its deep heritage, Jaipur is one of the greatest locations to go to.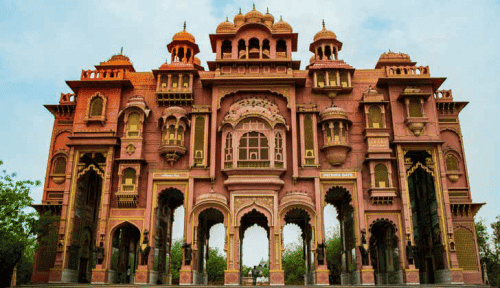 Several monuments and forts stand magnificently and attract many tourists, to the point that tourism is now one of the city's major sources of revenue. The city is a living citadel of history and culture, which comes alive in spectacular forts and palaces, present-day royalty and Maharajas, stories of warriors kings, and colourful festivals, and fairs.
Do not miss sightseeing at ancient architectural marvels like Amber Fort, City Palace, Hawa Mahal, Jantar Mantar, Jal Mahal, Birla Temple, Nahargarh Fort among other heritage wonders.
The bustling bazaars of Jaipur are famous for the traditional craftsmanship of Rajasthan jewellery, fabric, shoes, and curios which are a treasure-trove for shoppers.
Ajanta Ellora, Maharashtra
When it comes to must-see places in India, one cannot ignore the renowned heritage marvels of Ajanta and Ellora caves. The caverns are found in the state of Maharashtra, outside the settlement of Ajanta and Ellora in the Aurangabad region, and include an amazing architecture that was handcrafted using just a hammer and chisel.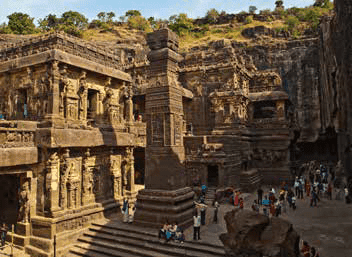 All of these 28 – 30 rock-cut cave monuments were built between the first and fifth centuries BC. These monuments are made with works of art that are commonly regarded as artistic masterpieces. The majority of these pieces are considered Buddhist sacred art.
The Ajanta and Ellora Caves have been designated as a UNESCO World Heritage Site since 1983, and they provide visitors with a magnificent viewing of heritage paintings and sculptures.
Hampi, Karnataka
Hampi, often known as the ancient capital of the Hindu empire Vijayanagara (the City of Victory), is a UNESCO World Heritage Site. This town in the Karnataka state offers tourists more than 500 heritage monuments that identify it as one of the biggest empires of ancient India.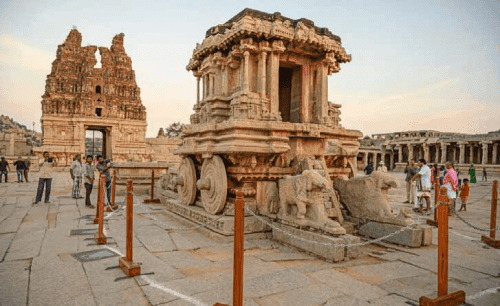 The monuments' remains stretch back to the 14th century and include intriguing temples, palace basements, remains of aquatic constructions, historic market lanes, royal pavilions, bastions, royal platforms, treasury buildings, and so on.
Agra, Uttar Pradesh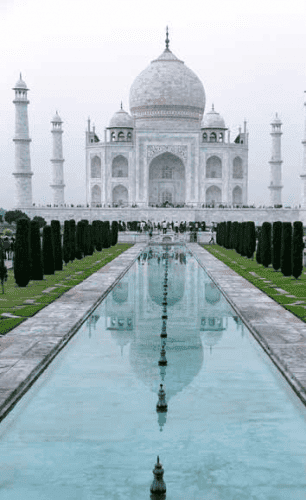 Agra, the city in the Indian state of Uttar Pradesh is home to the world-famous Taj Mahal. The Taj Mahal, one of the worlds' Seven Wonders and one of the Unesco World Heritage Sites, is the tomb of Mughal Emperor Shah Jahan's favourite wife, Mumtaz Mahal.
Shah Jahan had the immemorial Taj Mahal constructed in her memory. Its construction took 22 years and was finished in 1653. (1630-1652). More than 20,000 artisans, masons, and jewelers worked tirelessly to create this symmetrical monument composed of white marble. The grandeur of the heritage monument is unparalleled and provides a wonderful experience.
Agra also includes several other priceless monuments. The overwhelming grandeur and architectural perfection of Fatehpur Sikri and the Agra Fort will take your breath away.
Mysore, Karnataka
Mysore, often known as the "City of Palaces," is one of India's most famous cultural attractions. The city's shrines, palaces, festivities, well-kept gardens, and other heritage monuments highlight the ruling Wodeyar dynasty's rich legacy, history, and culture.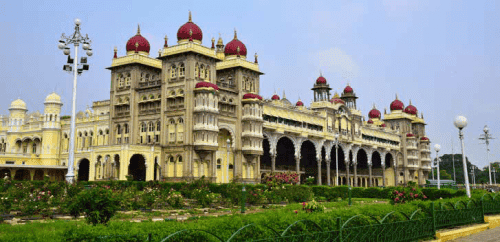 The Wodeyar dynasty were great patrons of art and music and the city remains indebted to them for making Mysore a cultural centre.
The 10 days of festivities during Dushera are synonymous with Mysore. The celebration includes colourful ceremonies like o the lighting of the palace and all homes in the city, festive display of dolls, and celebrations with sharing of sweets. The high light of the celebration in ancient times was "Jamboo Savari" or the ceremonial parade of the Maharaja on elephant back through the streets of Mysore. Today, it is often a procession of people in celebration of the festival.
This city is also known as the 'Cultural Capital of Karnataka,' and is home to the magnificent Amba Vilas Palace, the ancient Chamundeshwari temple, and the magnificent Jagmohan temple.
When in Mysore one shouldn't forget to try Mysore Pak, a native delicacy.
Lucknow, Uttar Pradesh
Lucknow is renowned as the 'City of Nawabs' and the 'City of Tehzeeb' with good cause. This city's cultural past has been heavily affected by the Mughal periods, and these elements may still be evident now.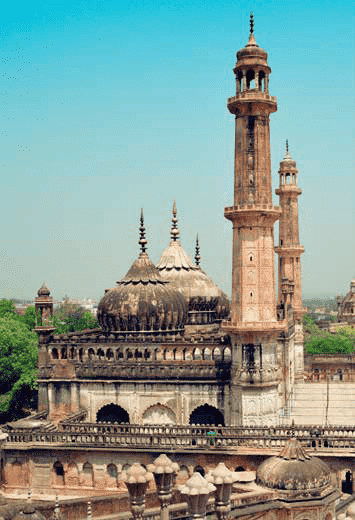 The city is recognized for its exquisite arts, traditional sumptuous food, magnificent music, Shayari (poetry), fascinating dance forms, and exceedingly hospitable people. Anywhere you look, you can see royal colours. The evocative Urdu language is extensively spoken among the people.
Popular heritage sites that must be visited include Bada Imambada, Shahi Baoli, Nadan Mahal, Chattar Manzi, and Roomi Gate.
Read More: Latest