These 22 awesome destinations to explore this year are each undoubtedly jaw-dropping, but they also offer more to discover, with tales to tell, and people to tell them.
This year, choose a destination that takes you further – somewhere capable of transcending its own natural beauty, bringing meaning to your trip, and helping you connect to its mystery.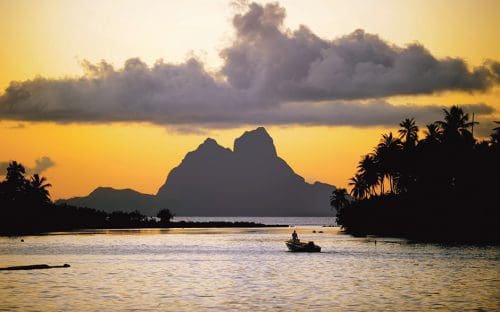 The only place to see penguins in the northern hemisphere, the giant Galapagos tortoise and other endemic animals, this archipelago lies more than 600 miles off Ecuador's coast.
It was here that Charles Darwin developed his theory of evolution by natural selection. Each island has its own special slice of the animal kingdom, so the best way to see it all is on an expedition cruise. Get up close to sea lions and snorkel with penguins on a seven-night voyage on one of two identical yachts, the 20-berth Origin or its sister vessel Theory.
The Iguazú Falls – Awasi Iguazu, Brazilian and Argentinean border
Straddling the border of Brazil and Argentina, the 275 waterfalls that comprise Iguazú drape themselves over a two-mile-long landscape. The whole area still feels wonderfully wild and untamed.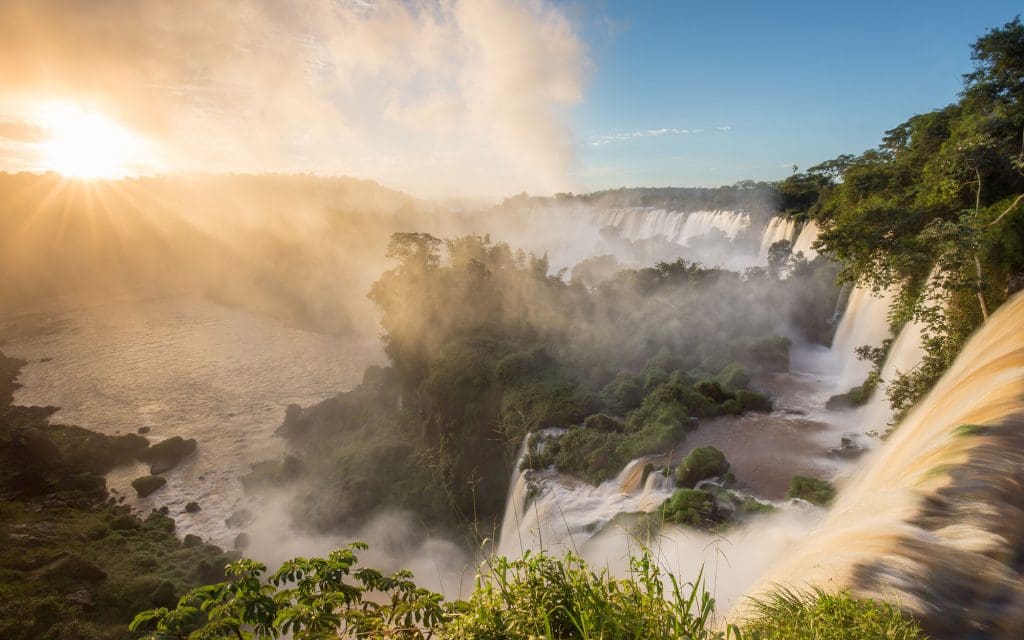 Downriver, take a boat trip to one of South America's more unusual borders: the junction of Paraguay, Argentina and Brazil. Return to one of 14 lodges boasting contemporary interiors in the middle of Atlantic coastal rainforest at Relais & Châteaux Awasi Iguazú.
Vancouver Island, Canada
On the wild west coast of Canada, this enchanted island's shore is patrolled by black bears, while whales breach its waters. An ethereal beauty hangs over its many coastal inlets when cloud clings to the Douglas Firs, spruce trees and cedars.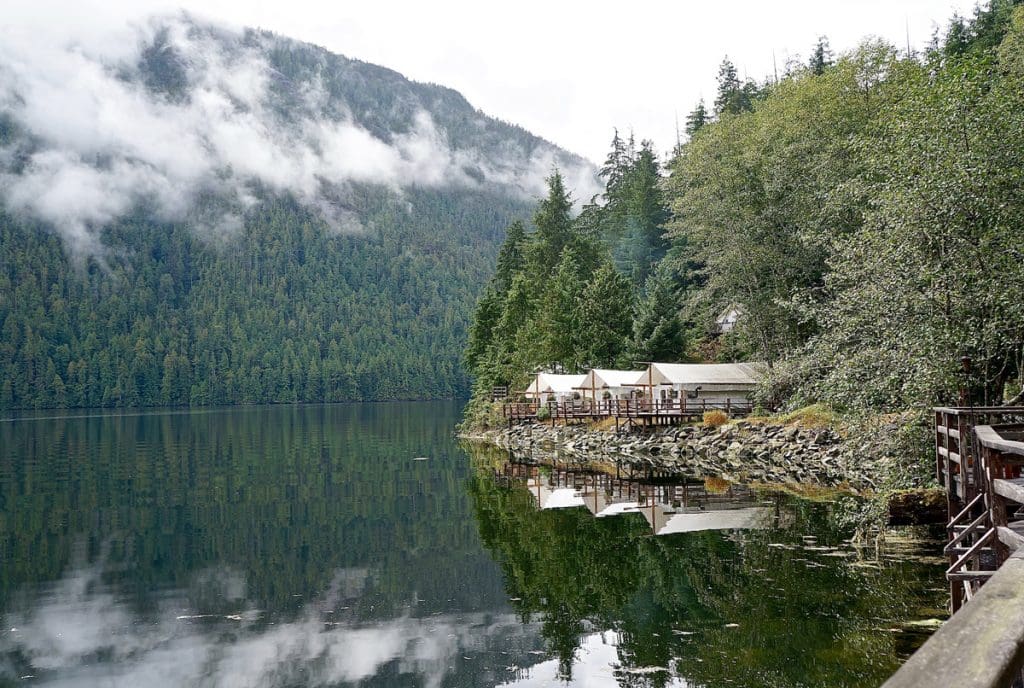 When you stay at Relais & Châteaux Clayoquot Wilderness Resort, getting there by seaplane is part of the adventure, skimming over the sea and riding the thermals of conifer-clad mountain peaks where glaciers creep, before landing by the waterside luxury tented camp.
It feels like you're wandering through the pages of a fairy-tale as you explore the mystical landscape of pillars and pinnacles in Cappadocia in Turkey. Erosion has carved the area's soft volcanic rock into interesting formations, while residents from centuries gone by carved out cave homes for themselves.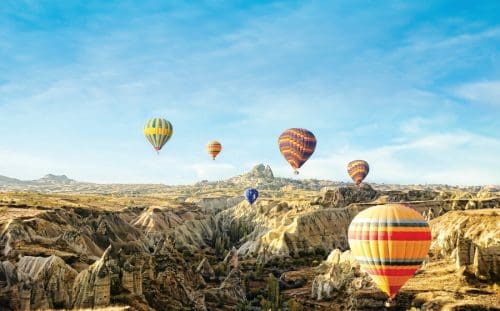 See it all from above on a hot-air balloon ride before exploring the land on foot, by bike or on horseback. Stay in the Relais & Châteaux Museum Hotel, created from the ruins of caves and houses, boasting superb views from each of its rooms.
Could any place feel more exotic than this incredible spice island, dropped by the gods in the Indian Ocean off Africa? You can still see fragrant spices being produced here, from cloves to cinnamon, and sample them in the local cuisine.
It's worth exploring the maze of narrow streets that make up Stone Town, but most people come for the pristine beaches on the east coast. It's here you will find Relais & Châteaux Zanzibar White Sand Luxury Villas & Spa, its 21 villas nestled amid tropical vegetation just steps from the gleaming shore.
The author Oscar Wilde isn't the only one to be wowed by the 'savage beauty' of this wild corner of Galway, where the rugged land tumbles into the roaring Atlantic Ocean. Poets, playwrights and photographers have all been inspired by Ireland's landscape with lakes as black as Guinness, mountains rising from bogs, and dry-stone walls weaving over the hillsides.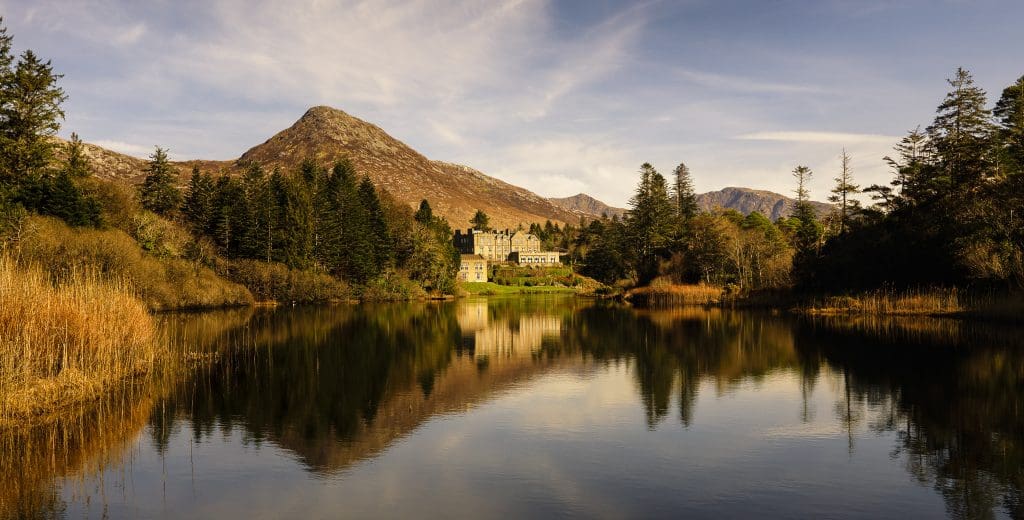 Amid this place of Irish charm and hospitality is Relais & Châteaux Ballynahinch Castle, its wide bow windows providing the perfect frame for the Irish countryside.
Thanjavur Tamil Nadu, India
Spirituality meets architectural majesty in the Great Living Chola Temples in and around Thanjavur. The capital of the great Chola dynasty in medieval times, Thanjavur's historical legacy is dizzying.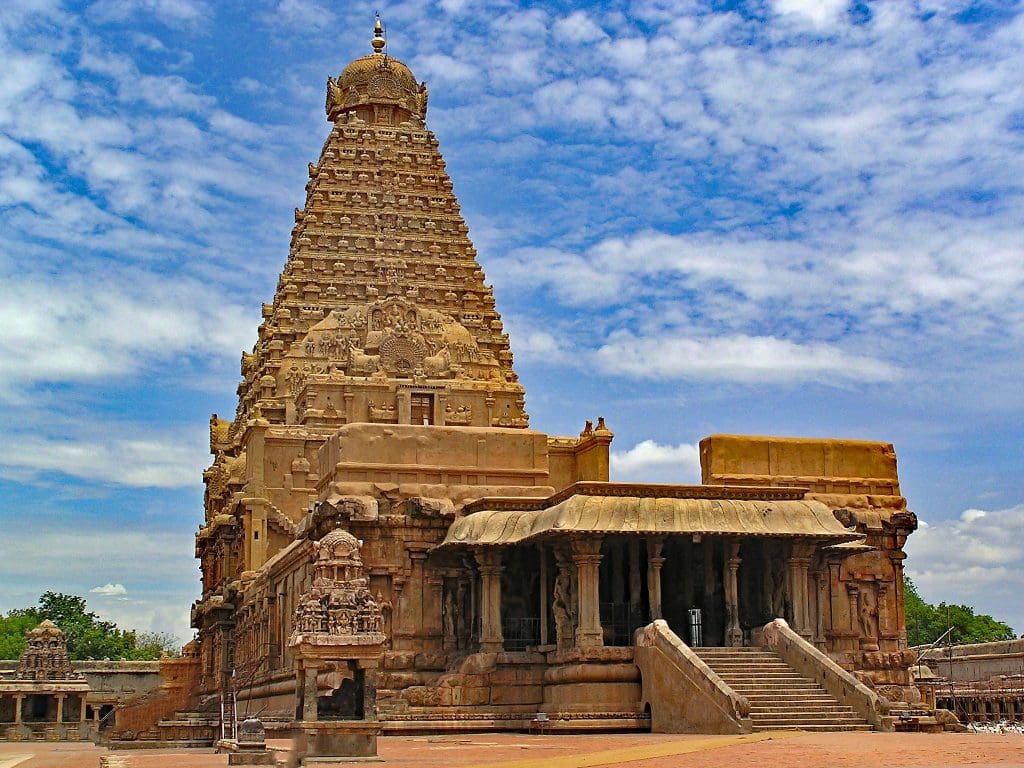 Gaze with awe at the Brihadeeswarar Temple, a symphony in stone with its pyramidal core with intricate carvings of deities rising to almost 60 meters and surmounted by an octagonal cap. Then enjoy more Tamil culture at Relais & Châteaux Svatma, with its vegetarian tasting menu and a superb spa offering sound therapy.
There are two sides to the Opal Coast on France's northern shores. First, there is its seaside: ever-changing colors in the water and sky, wind swelling the sails, sunlight playing on the dunes and cliffs, and – in the distance – an England that you could almost reach out and touch. And then, just a few miles away, there are its inlands: a little-known countryside sprinkled with historical villages.
Shaded by the ramparts of Montreuil-sur-mer (which the sea once lapped) is a tiny hamlet that appears to have been deposited in the midst of the marsh. Somewhat magically, this is where you'll find one of the most creative restaurants in France. Relais & Châteaux La Grenouillère is a concentration of the most unexpected things that the region has to offer: a poetic, gourmet evocation of this unpredictable combination of surf and turf.
Cusco – Inkaterra La Casona, Peru
Breathtaking – both for the lack of oxygen (it's located at 11,155 ft of altitude) and for the beauty of the city. You have to slow down to keep from losing your breath. And this slower pace gives you a chance to respectfully contemplate what was once the epicenter of the Incan Empire, before the arrival of the Spanish.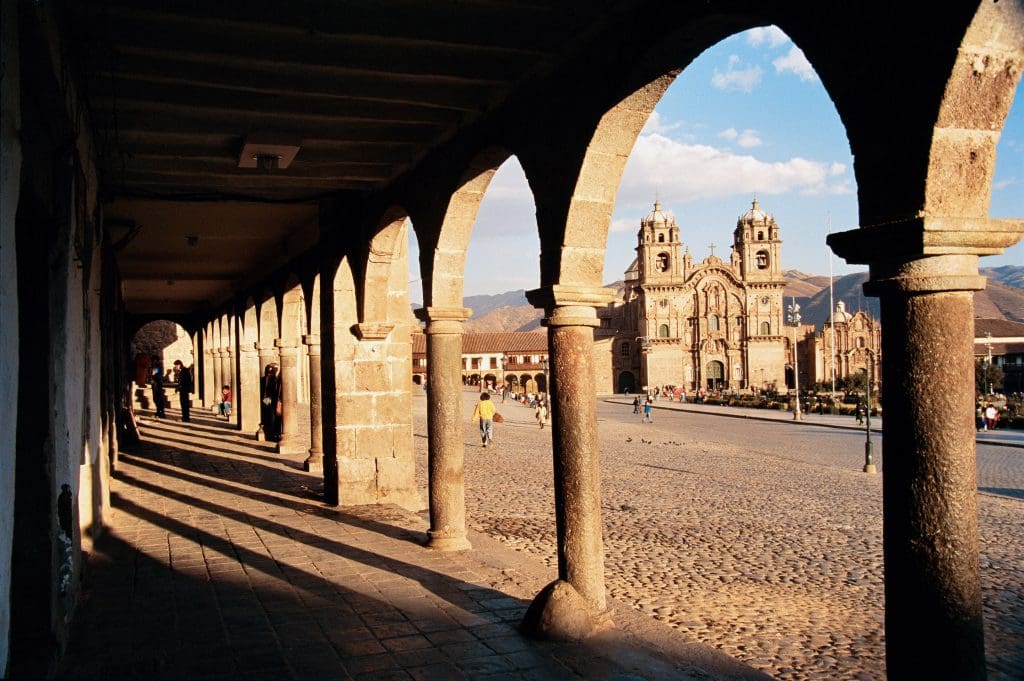 Here, the conquistadors built churches, convents, monasteries and manor houses, such as the one that houses the Inkaterra La Casona. In this subtly majestic setting, the mind wanders between two eras and two civilizations.
Sainte Agathe des Monts, Quebec
So close to Montreal, yet on the verge of a lush natural environment: the Laurentides region is the landscape that you picture when you think of Quebec, Canada.
But it is overlaid with a sophisticated art of living, passed down by those who have inhabited and developed this resort and leisure region. It forms a contrast, more than a contradiction, between its natural setting of lakes, forests and mountains, and the elegant Italian garden of Relais & Châteaux Stonehaven Le Manoir.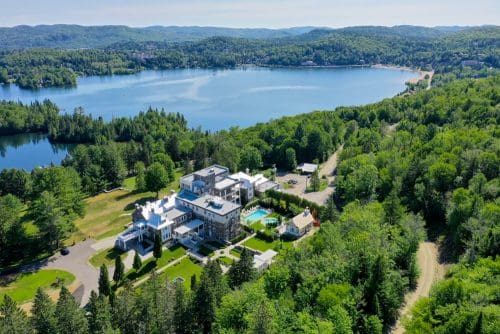 Another contrast can be found in the different purposes that this beautiful 1908 building has served: first a private home, it was turned into a retreat and recovery center for nuns. Recently, it became a beautifully renovated hotel, offering a high level of gourmet cuisine among much more.
The Marquesas Islands – The Nuku Hiva, French Polynesia
The Marquesas Islands are far from everything and from every continent – a handful of islands scattered across a turquoise ocean. So tiny on a planetary scale, and yet so vast. On the largest of them, Nuku Hiva (barely 3660 ft2), every feature points to a world beyond our understanding.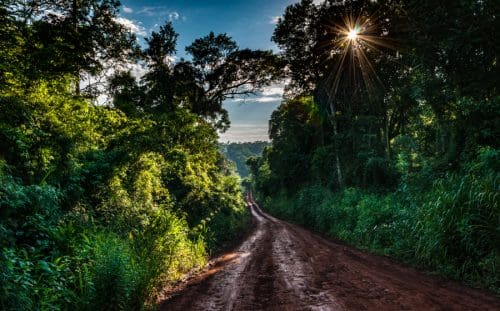 This powerful, brutish wilderness appeals to intense sensations and bears the traces of a past populated by fascinating myths. After touring the island, what a pleasure it is to relax on the terrace of your bungalow. As you take in views of the ocean and the mountains, you'll meditate on the privilege of being there to enjoy it.
Tip of Finistère, Brittany, France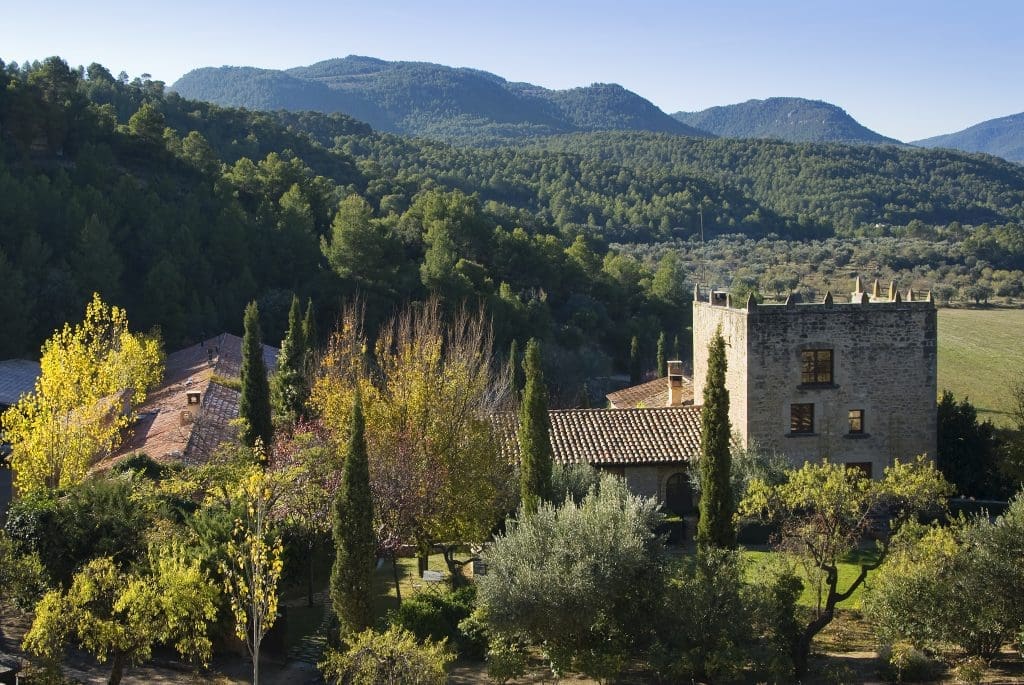 The ends of the earth – that's what you'll find here, at the tip of Finistère, where nothing stands between you and the ocean. The end of France, the end of Brittany, the end of the road: Relais & Châteaux Hôtel de la Plage is an elegant white building that brings you directly in contact with the beach.
The final stop on your itinerary, but the beginning of a vivifying respite for the body and mind – it's also the departure point for your discovery of this protected countryside, described by some as the "land of a thousand chapels". From prehistory to the current day, kindly spirits have always kept watch over this land.
Jersey, United Kingdom
British? Yes and no. Dependent on the United Kingdom and yet autonomous, Jersey is unique. Invaded, divided or occupied, this small island has been endlessly coveted. At the heart of its history stands Relais & Châteaux Longueville Manor.
Its stone arch, its chapel, its pigeon tower, its oak woodwork, its kitchen garden – all tell the story of Jersey's past. This is a place where time appears suspended, offering the opportunity for a dreamy voluntary exile from which you'll have to extricate
yourself to enjoy the island's beauty. Only to better return.
Idrijca River – Kendov Dvorec, Slovenia
At first, a trip to Slovenia seems like a journey back in time. In these valleys, forests and mountains, nothing appears to have changed in centuries. And yet, beyond the postcard-perfect charm of its villages and landscapes, there is something here that gives you faith in the future. Here, a respect for old-fashioned values goes hand-in-hand with a keen awareness of ecology.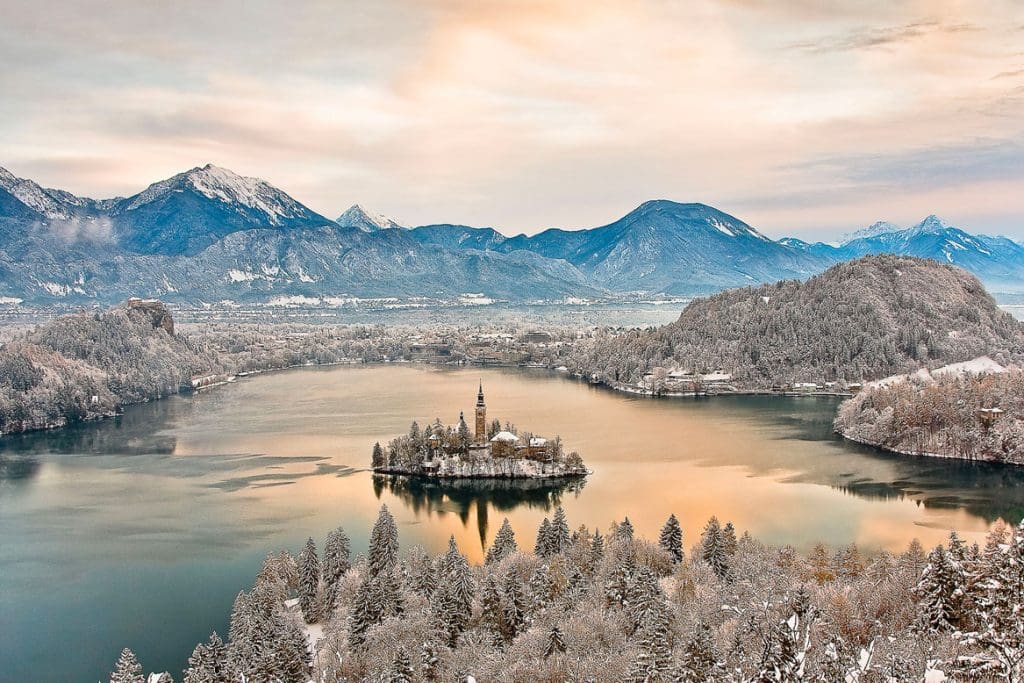 All the professionals here – farmers, craftsmen, breeders, chefs and hotel owners – have worked to develop a responsible approach to tourism. Traditions are indeed present, but they are passed along with authenticity and enthusiasm. And the result is enchanting, unexpected, picturesque and immediately restful.
The new frontiers of New York's haute cuisine, USA
After fifteen months of closure, Relais & Châteaux Eleven Madison Park restaurant reopened its doors in September 2021 with a bold announcement that its menu would be entirely meatless. The news from the venerable establishment, which has three Michelin stars and recently topped a list of the World's 50 Best Restaurants, sent shockwaves through the dining world: could Chef Daniel Humm work his magic within the limits of a plant-based menu? Would carnivores still visit?
They needn't have worried: Humm's boldly inventive creations have broken the barriers of what is possible for plant-based dining, resulting in rapturous reviews and a lengthy waitlist (get on it immediately!). As Humm has declared, it is "the best cooking we've ever done, by a long shot."
Victoria Falls, Zambia
One place I've always longed to visit is Victoria Falls, one of the world's seven natural wonders—yet often described by visitors as otherworldly, because it is so unlike anything they've ever seen before.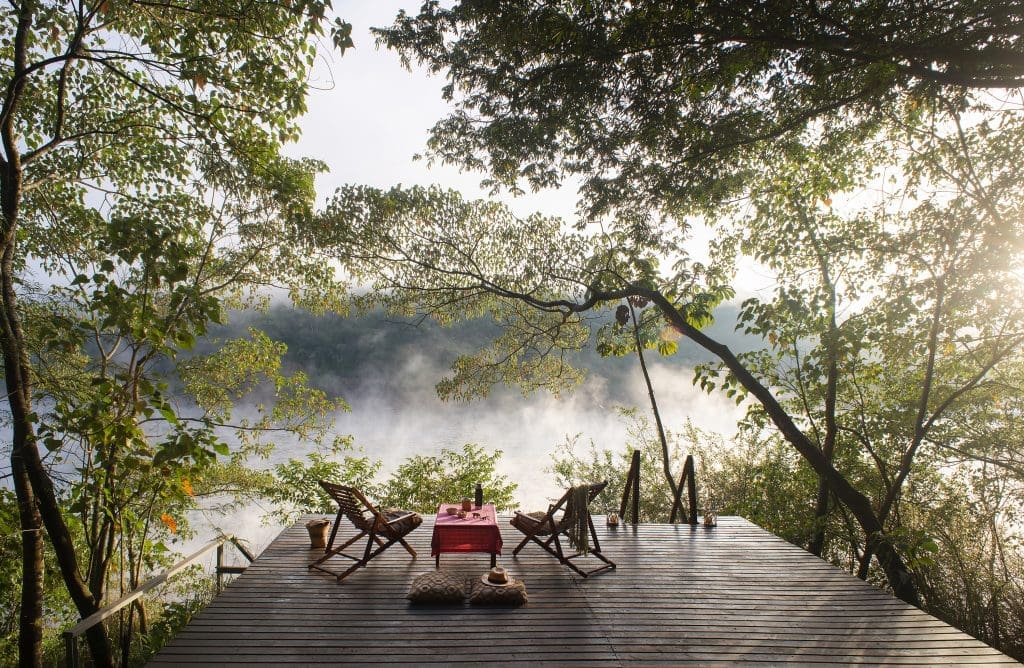 Test the bounds of reality as you stand in front of this massive sheet of falling water, named Mosi-Oa-Tunya, or "the smoke that thunders", by local tribes. The spectacular mist rising from Victoria Falls can be seen nearly 20 miles away: and as the sun sets on a full moon, the moonlight refracted from the spray produces a "moonbow", a rare rainbow that occurs at night – certainly a once-in-a-lifetime sight.
Lake Wakatipu – Blanket Bay, New Zealand
Can a lake "breathe"? Ringed by the aptly-named Remarkable mountain range, Lake Wakatipu is the country's longest lake, Queenstown's crown jewel—and one of the most breathtaking landscapes on earth.
It also has a most unusual feature: it's known as the "Lake That Breathes" because its water level regularly rises and falls five inches, giving the surreal impression that it's breathing (Maori legend describes it as the 'hollow of the demon', but this unusual behavior is actually due to atmospheric changes in the water).
As New Zealand is known as the Adventure Capital of the world, why not dream of fishing in one of New Zealand's iconic trout fishing rivers and streams that flow into Lake Wakapitu's eternally rising and falling waters?
Cuernavaca, Mexico
The glamorous, flower-bedecked capital of Morelos state and a historic city that dates back to 1200 AD is known as "the land of the Eternal Spring". In the past few years, as interest in spiritual wellness has exploded, travelers have begun to venture beyond the margins of traditional wellness to explore alternative healing practices.
Cuernavaca, with its many rejuvenating spas and spiritual sites, is an ideal setting. Make your first stop a visit to a traditional market to see healing crystals, quartz, and onyx, sourced from the Tepozteco Mountains.
Kobe, Japan
The ancient city of Kobe in Japan is the ideal setting in which to play with the boundaries of time. On the one hand, Kobe is a modern, bustling city that draws foodies from around the globe, not just for its famous beef, but its many high-end patisseries and bakeries – Kobe residents eat more bread than anywhere else in the country – and the sake breweries in the Nada district.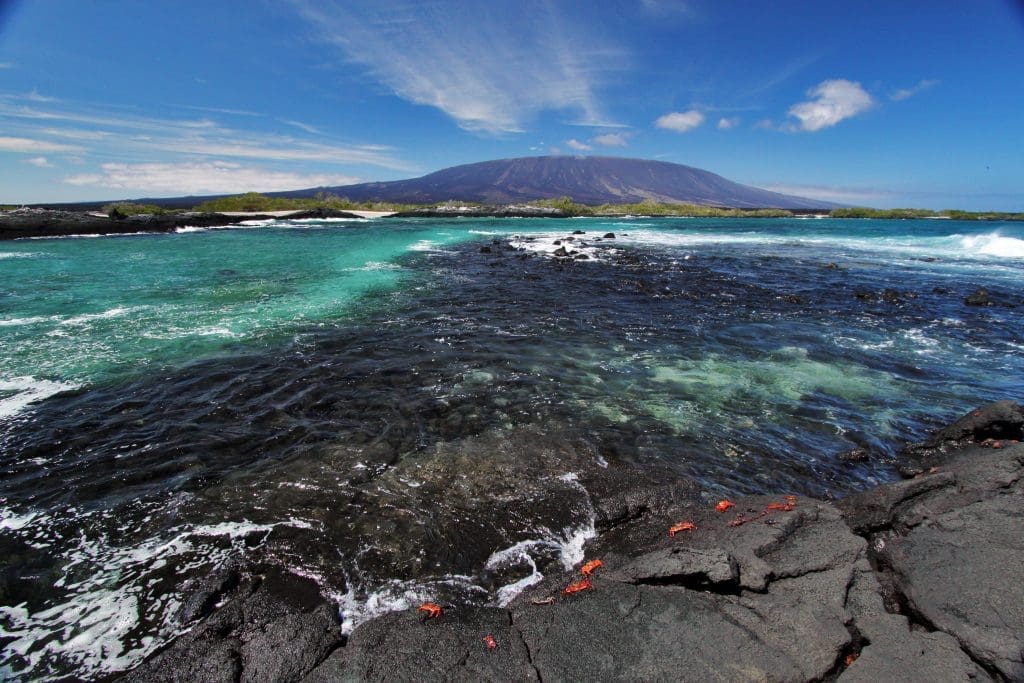 But take a day trip to Arima Onsen, a thousand-year-old hot spring town within Kobe's city limits that boasts "gold and silver
water", and as you soak in the stillness as so many have done before you, the centuries melt away.
Read More: Explore the world