Some of the most inspiring places you can visit are wildlife sanctuaries in the world.
Not only do these amazing sanctuaries all around the world save endangered animals, but they also provide an opportunity to learn more about conservation and protecting our planet's precious creatures.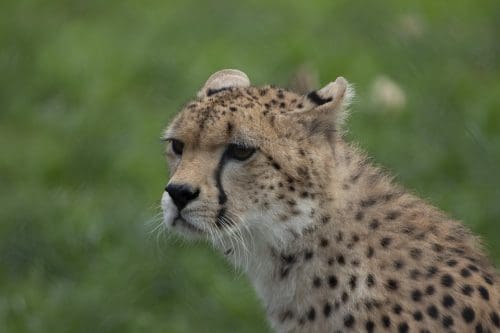 From exotic African safaris to lush Asian forests to North American mountain habitats, these incredible havens offer something for everyone – even if it's just getting up close with some of nature's most lasting wonders! These wonderful and unexpected wildlife surprises take multiple shapes as nature enthusiasts discover great adventures in these sanctuaries and reserve parks.
With that said, some locations have slight benefits in terms of adrenaline, due to the fact that some of these are lesser known but play a big role in conservation and keeping endangered species alive. An example is the Cheetah – an endangered wildlife species being re-introduced in India at the Kuno-Palpur National Park in Madhya Pradesh.
The cheetah makes a return to India, and the path goes directly to Kuno-Palpur National Park in Madhya Pradesh. Prime Minister Narendra Modi released eight cheetahs (five females and three males) in massive cages at Kuno on September 17. The entrance of the big cats has put the hitherto undiscovered sanctuary on the map. The cheetahs, the world's fastest land mammal, were introduced to the park as part of an international translocation initiative to return the feline to India seventy years after it was proclaimed extinct.
Read on as we explore some of the 10 best wildlife sanctuaries in the world that are doing their part to conserve and protect endangered species.
Elephant Nature Park – Thailand
The majority of tourists who take a flight to Thailand spend their getaways at seashores and resorts. However, this country is one of those in Asia that has an enormous number of elephants in their natural ecosystems.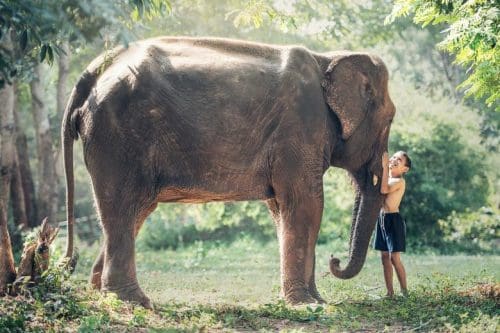 The Elephant Nature Park was built in Northern Thailand's Chiang Mai province 20 years ago. A rehabilitation center for neglected and rescued animals. One could take a trip to spend time doing voluntary work for an afternoon looking after animals and can use amenities that are readily accessible for an overnight stay or a 2-3 day stay. The sanctuary even offers sleepovers in the midst of an elephant herd, to enjoy the simple pleasures of nature and get comfortable in the unusual company of a rescued herd.
Visit Elephant Nature Park to see these elephants in their natural environment. Visitors can connect and tour with any of these living creatures at Elephant Nature Park or help them by offering a mud bath. A significant part of the journey is looking forward to learning about every elephant's historical past.
Ranthambore National Park, India
In India, there are several national parks, zoos, and animal protection sites. Ranthambore National Park is among the finest. If you enjoy wild creatures, and carnivores, and are particularly fascinated by tigers, this place is for you. This is the tiger kingdom, situated in southern Rajasthan's Sawai Madhopur region.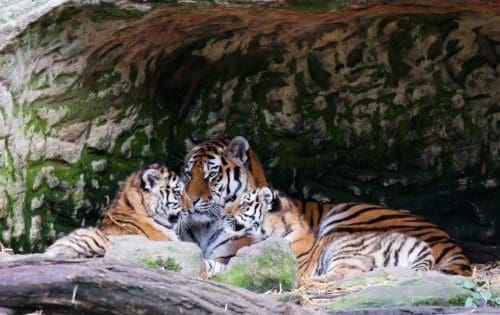 Beginning with the conservation program Project Tiger and going forward to protect Tigers as an endangered species the specially monitored wildlife sanctuary has helped Tigers to reproduce and grow in number while under protection, from poachers. Biologist activities and researchers are permitted in the wildlife sanctuaries so that they can learn about the animals living here.
Since these tigers are active throughout the day, a three-and-a-half-hour safari will provide a plethora of opportunities to observe them. Also, there are leopards, hyenas, palm civets, Indian foxes, flying foxes, jackals, sloth bears, porcupines, hedgehogs, and 272 distinct types of birds.
Try To Spot: Common Langur, Leopard, Caracal, Jungle Cat, Sloth Bear, Sambar
Wechiau Community Hippo Sanctuary, Ghana
The Black Volta River runs for 40 kilometers in Ghana's upper-west area. It is dedicated to one of Ghana's remaining two surviving hippopotamus habitats. In 1999, the local rulers declared the region a sanctuary.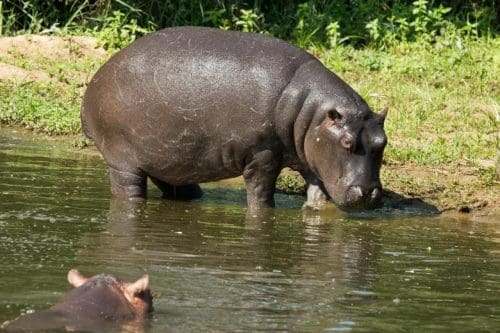 The local population is made up of the tribes Wala and Lobi, who are the ones that started saving the hippos and their habitat. Apart from viewing hippos in their natural environment on a river safari, guests may also participate in and appreciate the way of livelihood of the people of the Lobi tribe. The sanctuary will lead to experiencing a cultural engagement with a community that is willing to share their everyday lives with visitors.
Try To Spot: hippos, bats, chameleons, hedgehogs, snakes
Chengdu Research Base of Giant Panda Breeding – China
All creatures are unique, yet some are more adorable than many others. One of the globe's cutest and snuggliest species was unfortunately on the verge of extinction. Pandas which are found in China are critically endangered due to habitat degradation. With the establishment of the Chengdu Research Base of Giant Panda Breeding Centre there is hope and assistance that these wonderful creatures thrive yet again.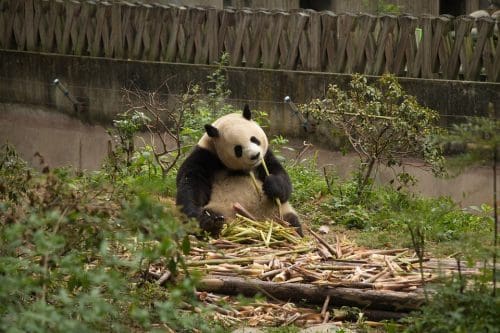 The 247-acre research complex and the natural park are situated in Sichuan Province, over 2,000 kilometers southwest of Beijing. It is a secure sanctuary for giant and red pandas. It offers visitor excursions and provides pandas with modern breeding, disease control, and genetic management facilities.
Try To Spot: Giant pandas, lesser pandas, black-necked cranes, white storks, swans, peacocks
Etosha National Park, Namibia
Etosha signifies "big white place" in the local language. This depicts the incredible Etosha Pan, a wide expanse of green and white that is Africa's biggest salt pan. Nearly every single day, diverse creatures wander and dine in the salt pan's waters. This makes it ideal for watching and photographing animals by visitors.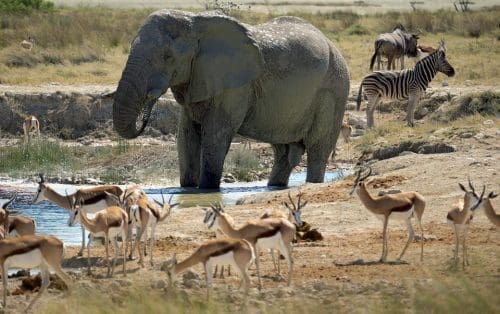 If you visit Etosha National Park, there are plenty of lodgings during the day or overnight, with good services. The black rhino, elephants, grazing animals, and hundreds of migrating birds are famous wild creatures to witness in Etosha National Park.
Try To Spot: lion, leopard, elephant, rhino, giraffe, wildebeest
Camaronal Wildlife Refuge of Costa Rica
Four of the seven distinct kinds of sea turtles in the world's seas are found on this secured beach. Visitors can view these sea turtles at the Camaronal Wildlife Refuge in Costa Rica. Whether you're relaxing on one of Costa Rica's beaches, see if the province of Guanacaste is nearby, and then take a journey to this land of splendor and turtle magic!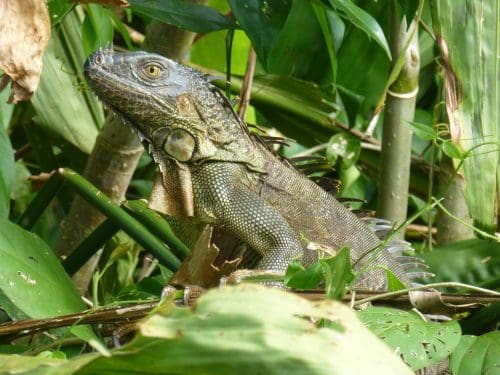 Camaronal Wildlife Refuge, located about 79 kilometers from Costa Rica's capital city, is a restricted nesting habitat for sea turtles. These turtles arrive at Camaron after a lengthy voyage in the Pacific ocean. Take a tour and you could be fortunate enough even to observe a marathon of newborn sea turtles out from the ocean.
Try To Spot: black sea turtles, carey turtles, Atlantic leatherback turtles, ridley sea turtles, leatherback
Djoudj National Bird Sanctuary, Senegal
The Djoudj National Bird Sanctuary is a UNESCO World Heritage bird park that is situated in the westernmost portion of Senegal, which is also positioned in the westernmost part of Africa.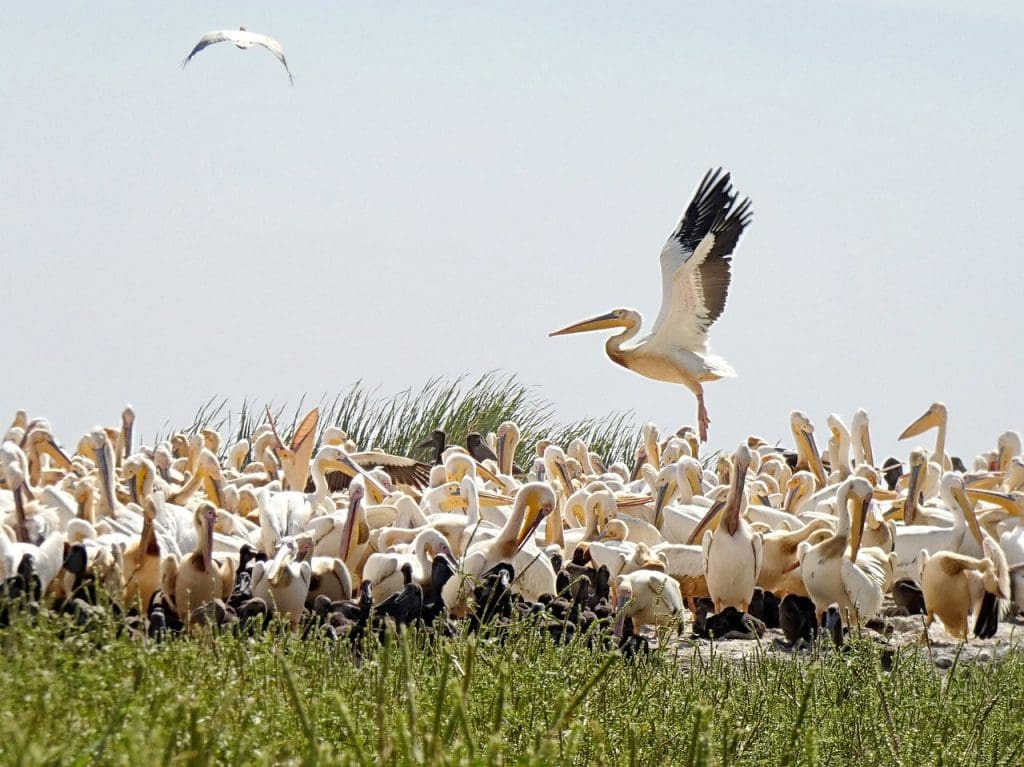 It is a little watering hole in large Africa that acts as a major intersection for several attractive migrating bird species. It offers a 16,000-acre sanctuary featuring ponds, streams, and a large lake. The sanctuary is home to over 1.4 million birds of 400 distinct species, especially seasonal species including the purple heron, white pelican, egret, pink flamingo, African spoonbill, night heron, and cormorant. Non-bird neighbors include crocodiles and sea turtles.
Try To Spot: purple heron, white pelican, egret, pink flamingo, African spoonbill
Kidepo Valley National Park, Uganda
Uganda is situated between South Sudan and Kenya. The Kidepo Valley National Park is located right within their boundaries and at the highest point in Uganda. It is formally part of the Kidepo Game Reserve, a secured region in South Sudan. Nature walks, for instance, are popular activities for visitors in this area. Bird watching and wildlife safaris are other enjoyable hobbies.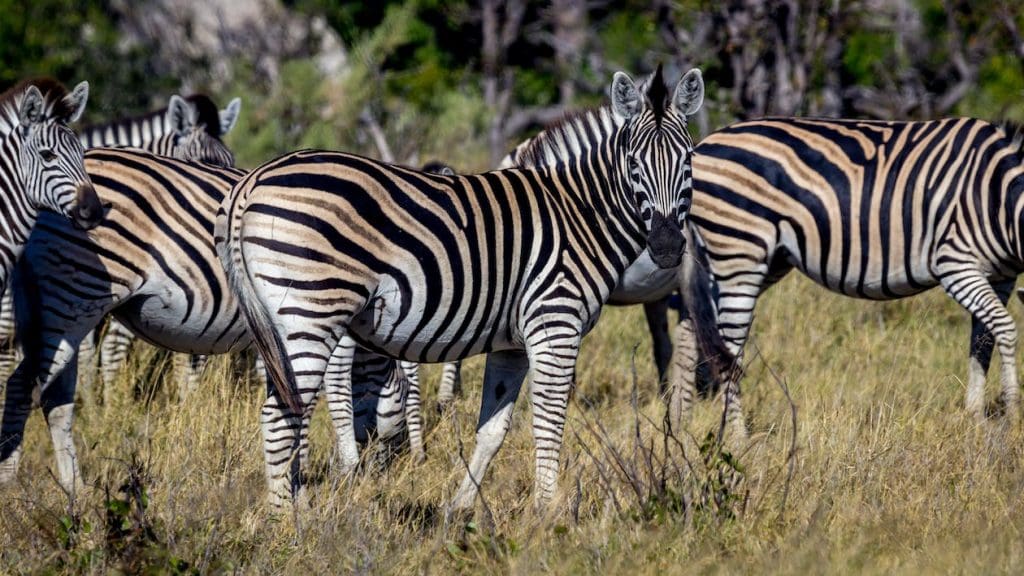 Kananogork Hot Springs, Narus Valley, and Namamukweny Valley are also worth visiting. There are around 475 bird species and 77 animal species in the entire park. You can choose from accommodation options such as the Apoka Safari Lodge and the Apoka Rest, among others.
Try To Spot: Elephants, Zebra, Bush Pigs, Rothschild Giraffes, Eland, Jackson's Hartebeest
Tiritiri Matangi Open Sanctuary, New Zealand
Authorities also play a huge role in the conservation of vulnerable creatures, as seen by the Tiritiri Matangi Open Sanctuary in New Zealand. The Tiritiri Matangi Open Sanctuary initiative is the outcome of a collaboration between a nature protection organization and the Dept of Conservation.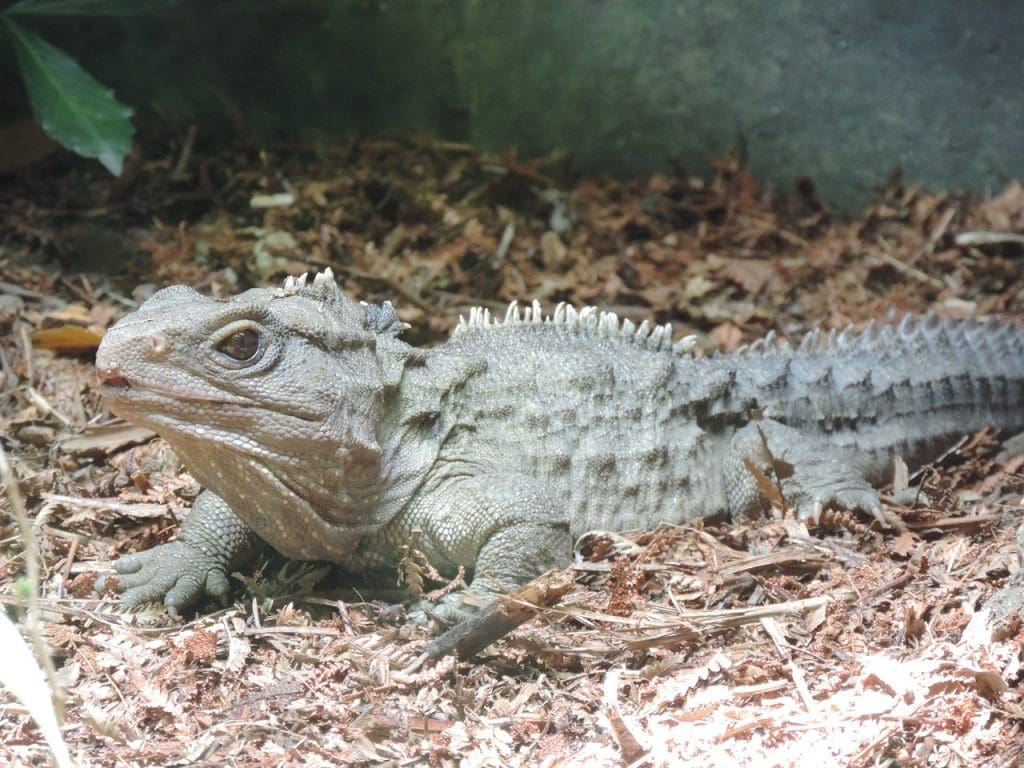 The non-profit community organization Activists of Tiritiri Matangi began to work on the island in 1980 to preserve its true natural condition in the hope of bringing back its previous native population. The island is now a haven for birds and other species. A boat journey from Auckland is all that is required for a day excursion visit. You can see over 50 distinct species of birds, butterflies, tuatara (a type of lizard), and New Zealand's biggest bug, the weta punga, that may be found here.
Try To Spot: Little Spotted Kiwi, the Red Crowned Parakeet, the Fantail, the Stitchbird, weta punga
Tat Kuang Si Bear Park, Laos
Now we are off to another park that preserves the Asiatic black bear, the panda's relative. These are normally docile bears, not predators. They are nocturnal in origin and eat fruits, nuts, plants, and bamboo stems daily.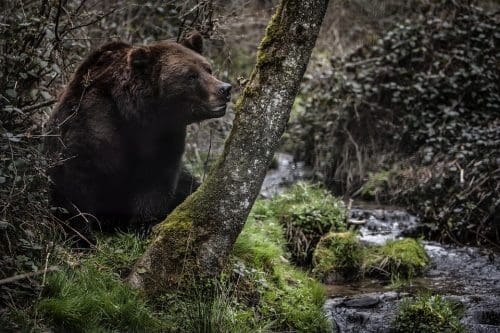 The Tat Kuang Si Bear Park is located in Laos, south of the town of Luang Prabang. It's a modest rescue center devoted to saving and rehabilitating Asiatic black bears. A visit to this village comes with a bonus: the Kuang Si falls, a hidden treasure of a waterfall. This nature trek is well worthwhile; waterfalls and bears are the ultimate winning combination.
It is heartening to know that there are people and organizations working hard to protect our natural world and the creatures that inhabit it. The next time you feel like getting away from the hustle and bustle of city life, consider visiting a wildlife sanctuary near you. Who knows, you might just come away feeling Inspired to do your bit for conservation!
Try To Spot: Black bear
Read More: Latest