Dubai is a major tourist attraction and a global business hub. Read on to find out why!
Dubai is a popular tourist destination known for its iconic attractions, luxury shopping malls and world-class hospitality. From the world's tallest building at Burj Khalifa to the man made Palm Jumeirah island, there are many famous attractions that will leave you mesmerized.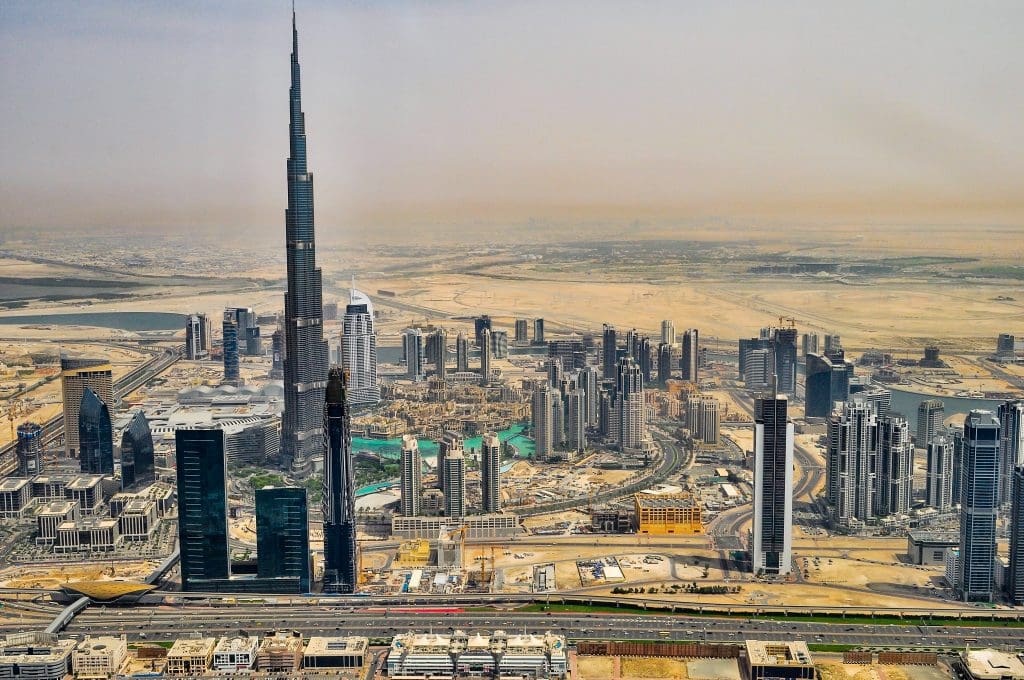 Take part in exciting activities like skiing or sand boarding in Ski Dubai, or visit the Gold Souk for some souvenir shopping. For a more traditional experience, take a stroll in the Heritage Village and explore its old-world charm.
Nature lovers can marvel at the Hatta Rock Pools or admire the lush greenery of Miracle Garden. The best time to visit Dubai is from November to April when temperatures are more bearable, and attractions like the Dubai Fountain are at their best. No matter what your interests are, there's something for everyone in this destination.
Dubai – the city
Dubai is a modern city that has been built on trade and commerce for centuries. It's also home to many cultural attractions, historical sites, and beautiful beaches. The city is known for its skyscrapers, shopping malls, and luxury hotels.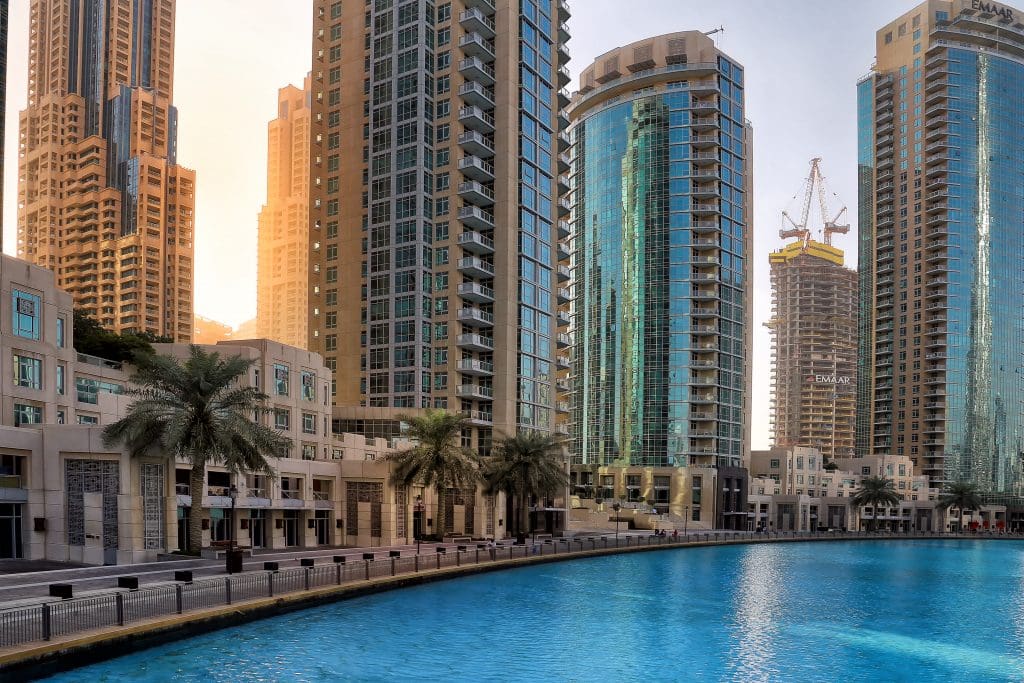 This cosmopolitan city where people from different cultures live together is a hub of energy and activity. If you're planning a trip to Dubai, there are plenty of things to do. From visiting museums and zoos to going shopping at malls and exploring the city, there are lots of fun activities for singles, couples and families.
Get to know the locals through our list of things to do in Dubai.
The Burj Khalifa is the tallest building in the world
Burj Khalifa is is the tallest building in both the United Arab Emirates and the Middle East. standing 828 meters tall and located in the center of Dubai. It is the third tallest free-standing structure in the world after the CN Tower in Toronto, Canada and the Shanghai World Financial Center in China.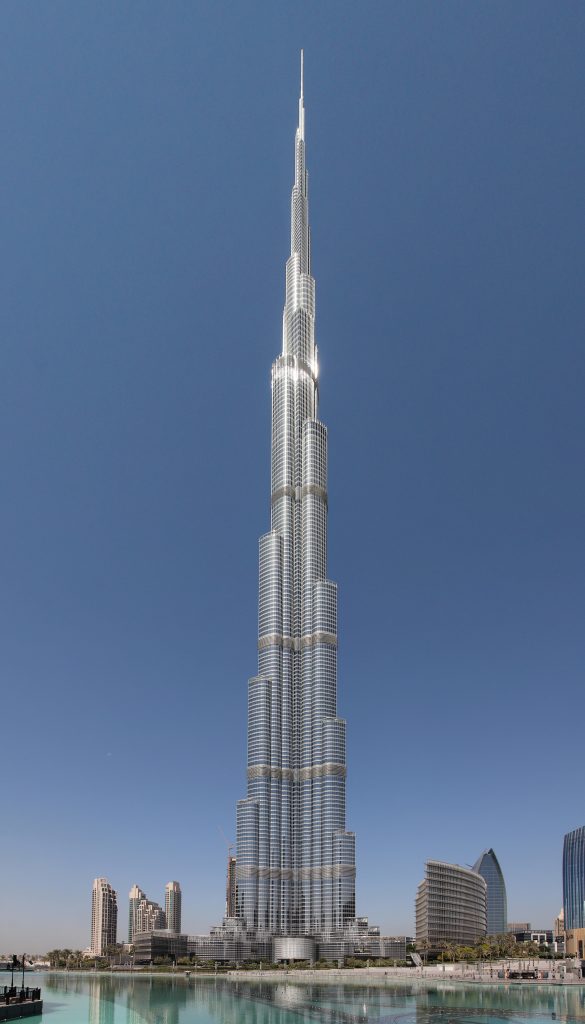 It is one of the most famous attractions with observation decks on the 124th and 148th floors offering breath-taking views of the city. The area also houses The Dubai Mall, a shopping complex containing over 1200 stores, making it one of the largest malls in the world.
It was completed in 2010 and is located in Downtown Dubai. The Burj Khalifa has been called the most expensive hotel ever built. The total area covers 2.4 million square feet, cost $1 billion to build and took five years to complete. It has 1,001 rooms in the tower and is home to many restaurants and shops.
The tower has four levels. The first level is the ground floor which contains the reception desk, restaurant, bar, and other facilities. The second level is the shopping mall. The third level is the residential floors. The fourth level is the observation deck. The tower has a helipad on top.
Dubai Fountain, located at the base of Burj Khalifa, is one of the world's largest dancing fountains which performs shows set to music in the evenings.
Dubai Is Home To The Palm Islands
The Palm Islands is an artificial archipelago in the Persian Gulf. It consists of seven manmade islands connected by bridges. The largest of these islands is called Palm Jumeirah. The Palm Islands project began in 2002, and construction has been ongoing since then. The first phase of the project was completed in Dubai World Central, which is located at Jebel Ali Port, is the largest manmade island in the world. The artificial island covers 1,200 acres and includes residential areas, hotels, shopping malls, restaurants, and other facilities.
These islands were originally built as luxury resorts, but now they are open to the public. There are three main islands: Palm Jumeirah, Palm Jebel Ali, and Palm Deira. Each island has its own unique features, such as beaches, restaurants, water parks, and other amenities.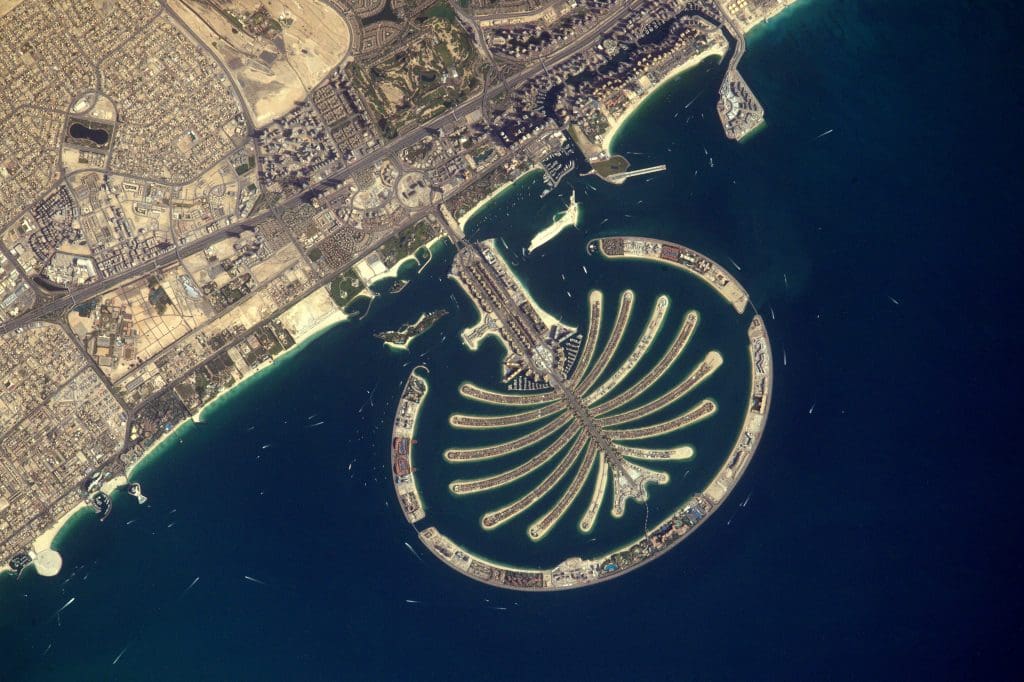 Palm Jumeirah is an artificial archipelago shaped like a palm tree that stretches into the Persian Gulf and offers breathtaking views of the skyline. It includes luxury hotels, villas and apartments as well as shopping malls, beaches and theme parks such as Aquaventure Waterpark and Dolphin Bay. Jumeirah Beach is a popular beach destination with clean white sand, turquoise waters and facilities for water sports such as windsurfing and sailing.
The Palm Islands are home to some of the world's best hotels, including the Atlantis Resort & Spa, Burj Al Arab, and the Ritz Carlton Hotel. Atlantis The Palm boasts an array of attractions such as its world-famous aquariums, waterparks, a dolphin bay, and an Underwater Observatory.
Burj Al Arab is a luxury hotel located off the coast of Dubai, standing at 321 meters tall and it is one of the most iconic buildings in the world. Burj Al Arab is the world's only 7-star hotel, standing at 321 meters high and overlooking the Persian Gulf.
In addition to being a place where people can relax and enjoy themselves, the Palm Islands are also a major tourist attraction. More than 10 million visitors come to visit each year.
Dubai has the largest shopping mall in the world
The Mall of the Emirates has more than 1 million square feet (93,000 m2) of retail space. This makes it the largest shopping mall in terms of area in the world.
The Mall opened in 2004 and features over 200 stores, restaurants, cinemas, and other entertainment venues. In addition to being the largest shopping mall in Dubai, the mall is also home to the largest indoor ice skating rink in the world.
The mall offers shoppers a variety of retail options, from high-end fashion boutiques to electronics stores. There are also plenty of dining options, such as fast food chains, coffee shops, and fine dining restaurants. The mall also boasts a number of movie theaters, which offer both 3D movies and regular 2D films.
The mall features more than 300 retailers, including international brands such as Louis Vuitton, Burberry, Gucci, Prada, Armani Exchange, Tiffany, and many others. In addition to the retail stores, there are several entertainment venues at the mall, including cinemas, bowling alleys, ice rinks, and other attractions.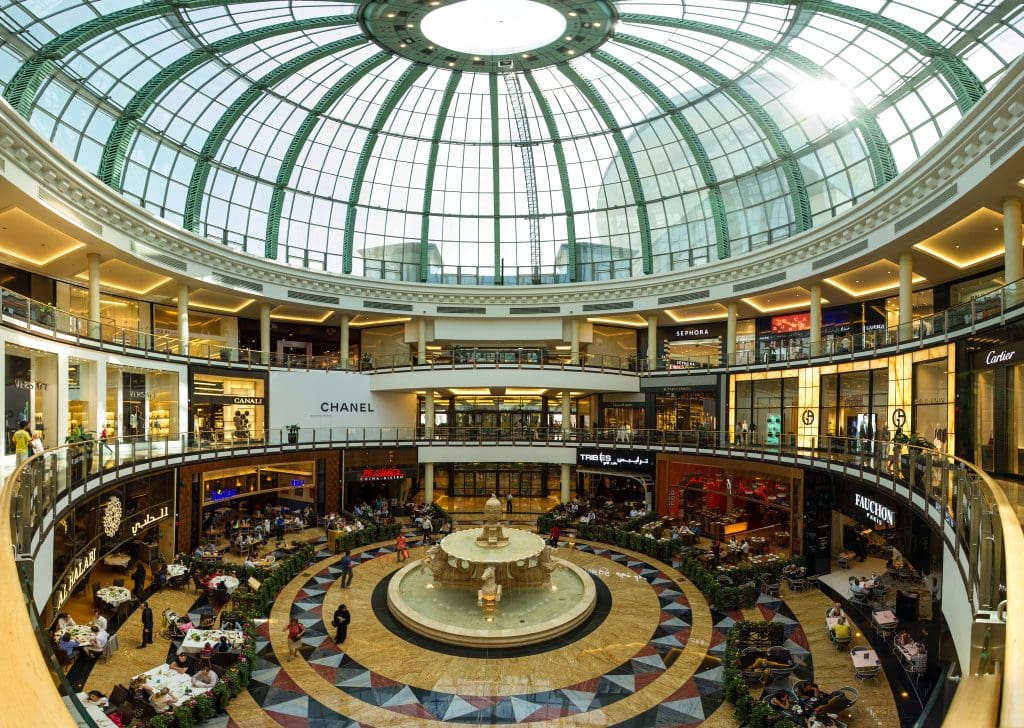 Ski Dubai is located at the Mall of the Emirates, giving visitors a unique ski experience indoors with snowboarding and skiing slopes and chair lifts. Ski Dubai offers a variety of activities, from snow play and tobogganing to skiing lessons.
So, plan a trip to Dubai and explore its famed attractions! Have an unforgettable experience surrounded by luxury and beauty that you won't find anywhere else.
Indeed, Dubai is a unique city full of attractions that will make your visit unforgettable. From visiting world-famous landmarks to shopping in luxury malls, dubai has something for everyone to enjoy! Make sure you don't miss out on the amazing experiences Dubai has to offer and plan your trip today!
Dubai Has A Lot Of Water
If you're planning a trip to Dubai, you might not realize how much water there is in the city. In fact, Dubai has more than twice as much fresh water per capita as any other country in the world. This means that the city is surrounded by beautiful beaches and lush green parks.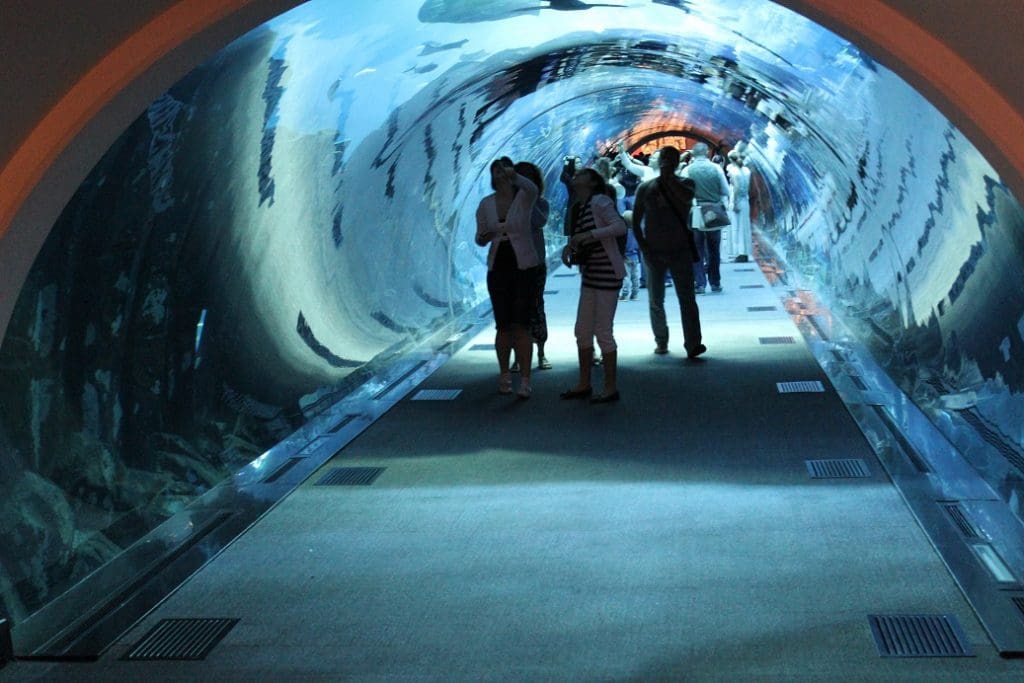 The UAE government has invested heavily in infrastructure projects to ensure that residents have access to clean drinking water. For example, the Burj Khalifa tower uses rainwater collected from rooftops to provide water for the building's fountains. And the Palm Islands resort features a series of manmade lakes that supply water to the area.
In addition to providing clean drinking water, Dubai has also taken steps to protect the environment. For instance, the city's beaches are protected by sand dunes, which help prevent erosion. Also, the country has been working to reduce pollution levels in the air and water. To accomplish this goal, the government has implemented strict environmental regulations and created programs to educate citizens about proper waste disposal practices.
Dubai Is One Of The Most Expensive Places To Live In The World
While the average cost of living in Dubai is high, it's still lower than some places in the United States. According to the Economist Intelligence Unit, the cost of living in Dubai was $1,906 per month in 2016. That's higher than the U.S. average of $1,716 per month, but less than the U.K., where the monthly cost was $2,876.
If you want to live in one of the most expensive cities in the world, you might be interested in moving to Dubai. However, if you're looking for a place that offers low costs of living, then you should consider moving to the UAE capital city.
A treasure house of attractions and activities
With its iconic attractions, luxurious lifestyle and rich cultural heritage, Dubai is an unforgettable destination. There are plenty of experiences to be had, from shopping in the famous malls and souks to admiring the architectural marvels of the city. You can visit some of these delightful and refreshing attractions.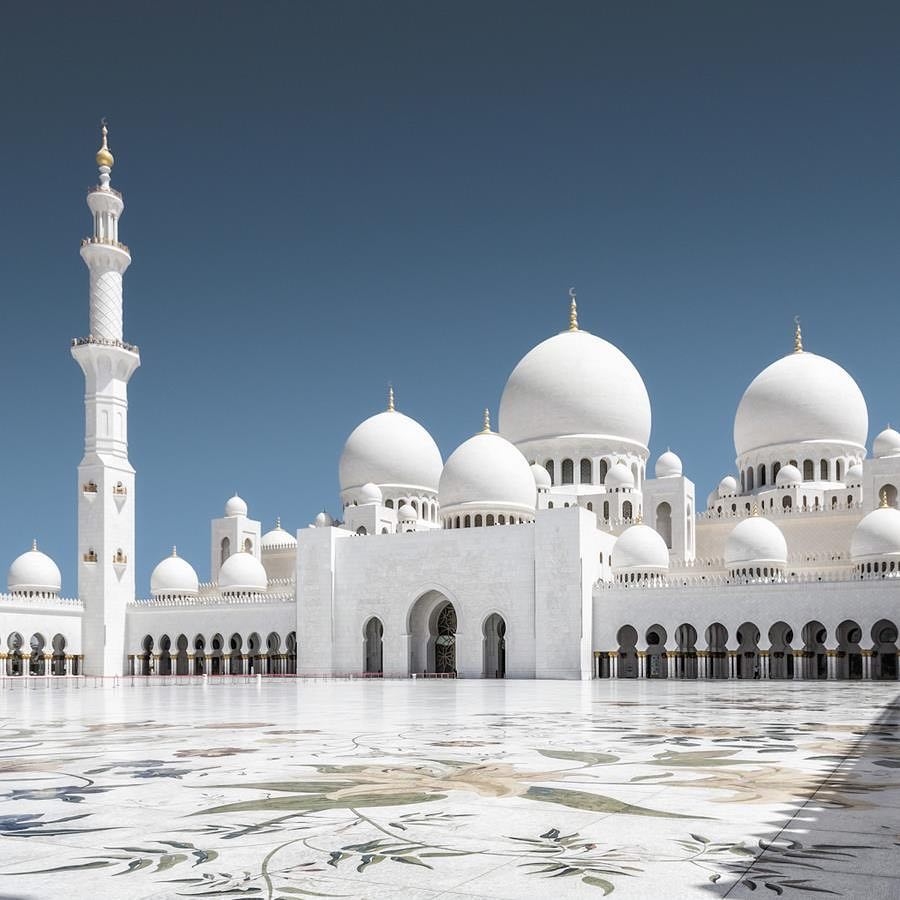 Souk Madinat Jumeirah is an Arabian-style market with traditional Middle Eastern storefronts, in addition to restaurants and cafes.
Gold Souk is a market for buying and selling gold jewelry, located near Deira Clocktower. The Gold Souq is the Middle East's largest gold market selling jewellery from around the world.
Sheikh Zayed Grand Mosque is is another important landmark in Dubai. It is one of the largest mosques in the world, standing out with its intricate minarets and arches, marble columns and 18 domes that glitter gold during sunset.
The Deira Clocktower is a tall structure rising up to 45 meters and a popular tourist attraction. The clock tower is a great place to visit because it offers stunning views of Dubai's skyline.
Hatta Rock Pools is a nature reserve located in the Hajar Mountains and it offers crystal clear rock pools and natural swimming pools for visitors to enjoy.
The Dubai Aquarium and Underwater Zoo is located in the Dubai Mall and it features a 270-degree walk through tunnel with over 140 species of aquatic animals. It is a visual delight because visitors can view exotic sea creatures from the safety of an underwater tunnel.The Dubai Aquarium and Underwater Zoo have a collection of over 33,000 aquatic animals including sharks, rays and more than 400 species of fish.
The Dubai Frame is an architectural landmark located in Zabeel Park, with two towers connected by a 100 m bridge offering a panoramic view of the city. This magnificent structure allows visitors to get a unique view of old and new Dubai from a height of 150 meters.
Miracle Garden is one of the largest flower gardens in the world, boasting over 50 million flowers across an area of over 70 acres.
Heritage Village is a popular attraction that offers visitors a glimpse into traditional Emirati culture and lifestyle. Heritage Village is an enjoyable destination that provides insight into traditional Emirati culture and lifestyle.
These amazing attractions have made Dubai one of the most visited cities in the world. Whether it's taking in the views from the world's tallest building or exploring underwater worlds, there is something for everyone in Dubai.
Read more: Latest