Summers and an overload of delicious mangoes are indeed been inseparable.
From the first sip of 'Aam Panna after a gully cricket match to the lip-smacking 'aam ka achaar' your nani made, to peeling back the skin and gorging on juicy mangoes.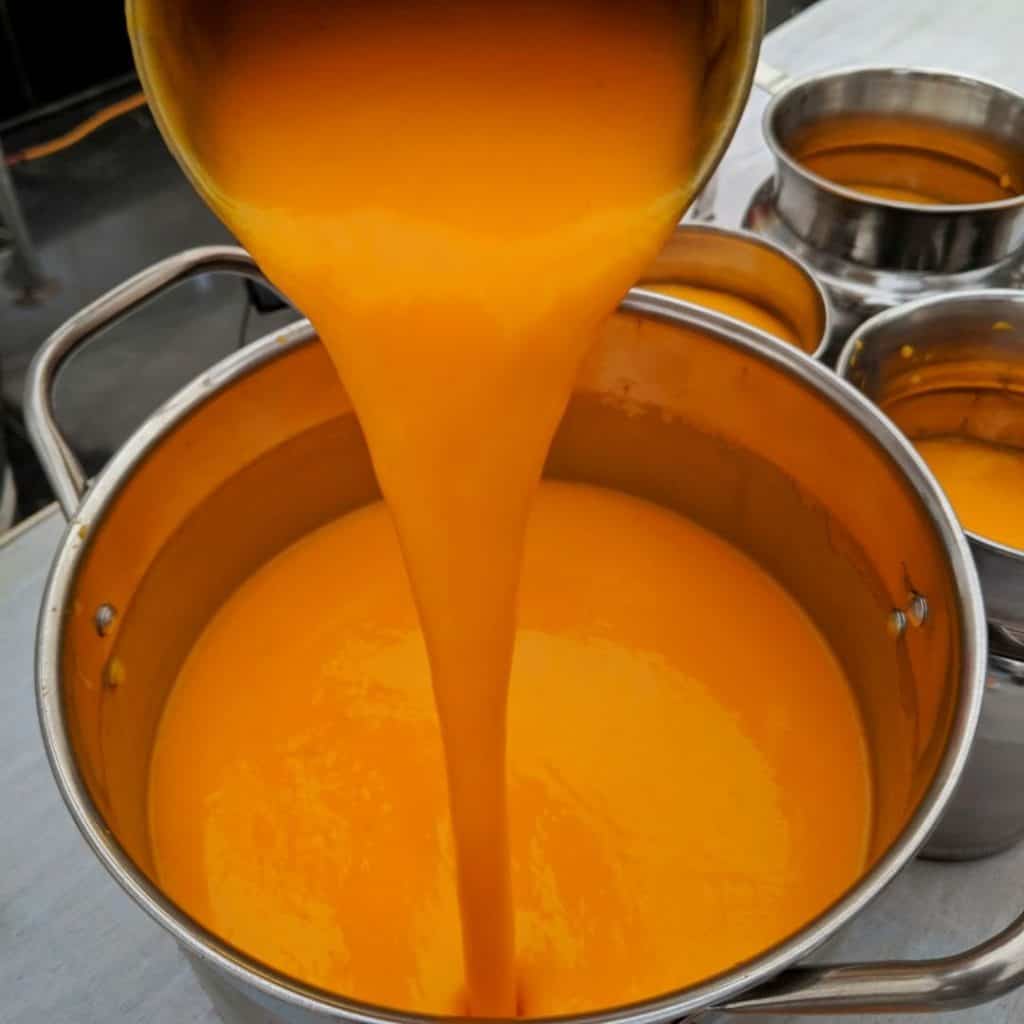 Restaurants and festivals celebrate the mango season in innovative ways
Navi Mumbai's Mango Festival, Jo Chaahe Mango brings the spotlight on Mangoes. The Things2do way festival calls all mango lovers to Jo Chaahe Mango, an exclusive 2-day curated festival that celebrates the shared love for mangoes, summers, and childhood memories.
Wow factor: Pulpy Paradise, Fun Fiesta, Foodie Feast & Mango MartArtist: Roshan BhatCurations: Mango Sushi, Mango Popcorn, Mango Panipuri, Mango Falooda, Mango Bubble Tea, Mango Craft BeerBrands: Charcoal Eats, Tibbs, Igloo Craft Beers, Pratap Jee's, Ice Cream Dream Co, Pipoca Popcorn, Zero Degree Workshop: Beauty Eats 
A scientific gastronomic adventure awaits mango lovers at Courtyard by Marriott Hebbal. For an innovative offering, there is a limited-time experience at the restaurant Glazed which will be transformed into a scientific wonderland, complete with all the trappings of a professional laboratory, to offer an immersive gastronomic experience like no other.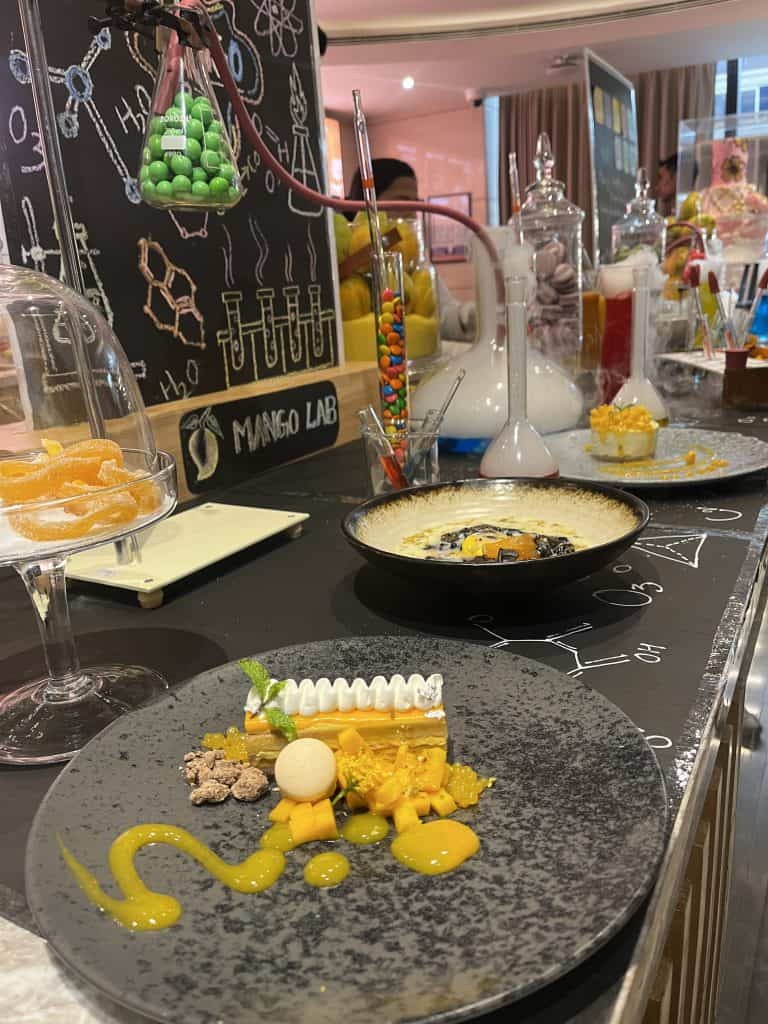 The Mango Laboratory showcases the versatility of this beloved fruit – MI baked cheesecake, Mangiferi Indica fresh tarts, and Fresh M Indica Italian acid-set cream cheese gateaux, all infused with the delicious essence of Mango. The Live Desserts section, which offers a tantalizing array of options such as MI sunny side up, Mango spherification with coconut cream sauce, Capsicum annum infused with Mangifera indica samples, and much more.
Bandra's popular Bloom Cafea has some unusual summer treats like Mango Coconut Avocado Salad, which is made with mango cream dressing, mango cubes, coconut malai, pistachio, raw mango slices, mixed lettuce, cherry tomato, and microgreens.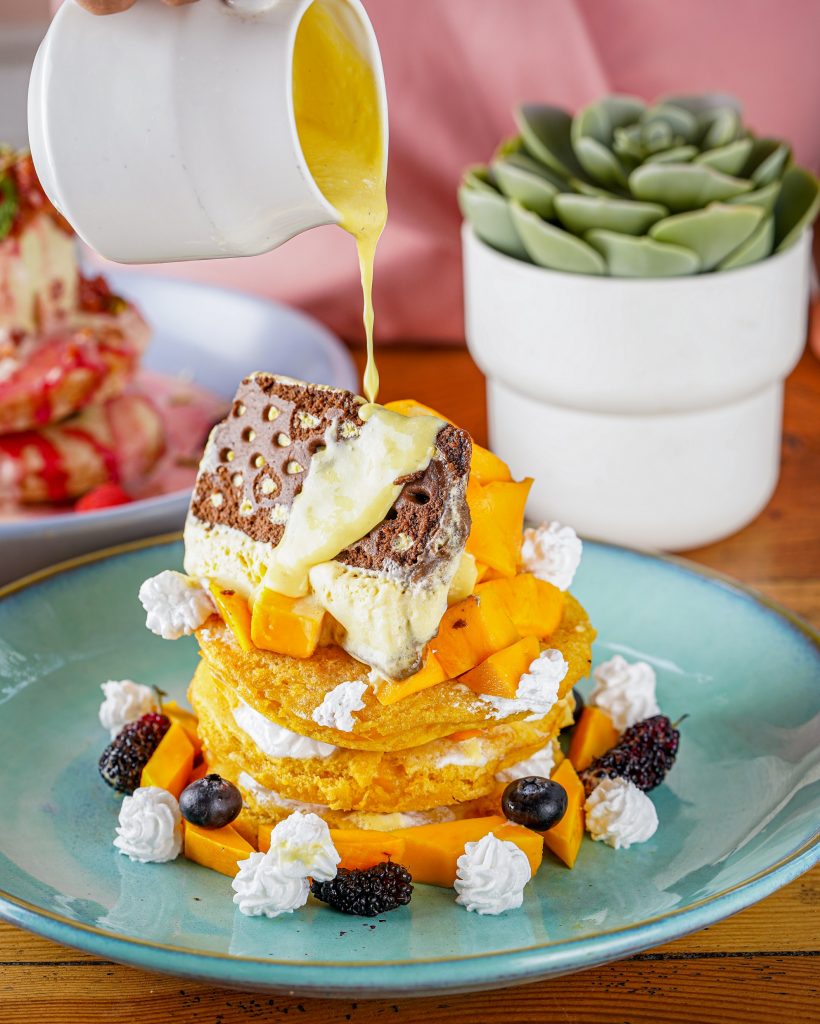 How about a Mango French Toast? This treat is made with mango puree-soaked thick-cut brioche bread, mango cubes, whipped cream, mango sauce, and pistachio. Another great option is the Mango Pancake, which comes with mango biscuit ice cream, whipped cream, fresh berries, mango crumble, and fresh mint. And if that's not enough try  Mango Cheesecake or the Mango Tres Leches (vegan), both perfect for ending a delicious meal.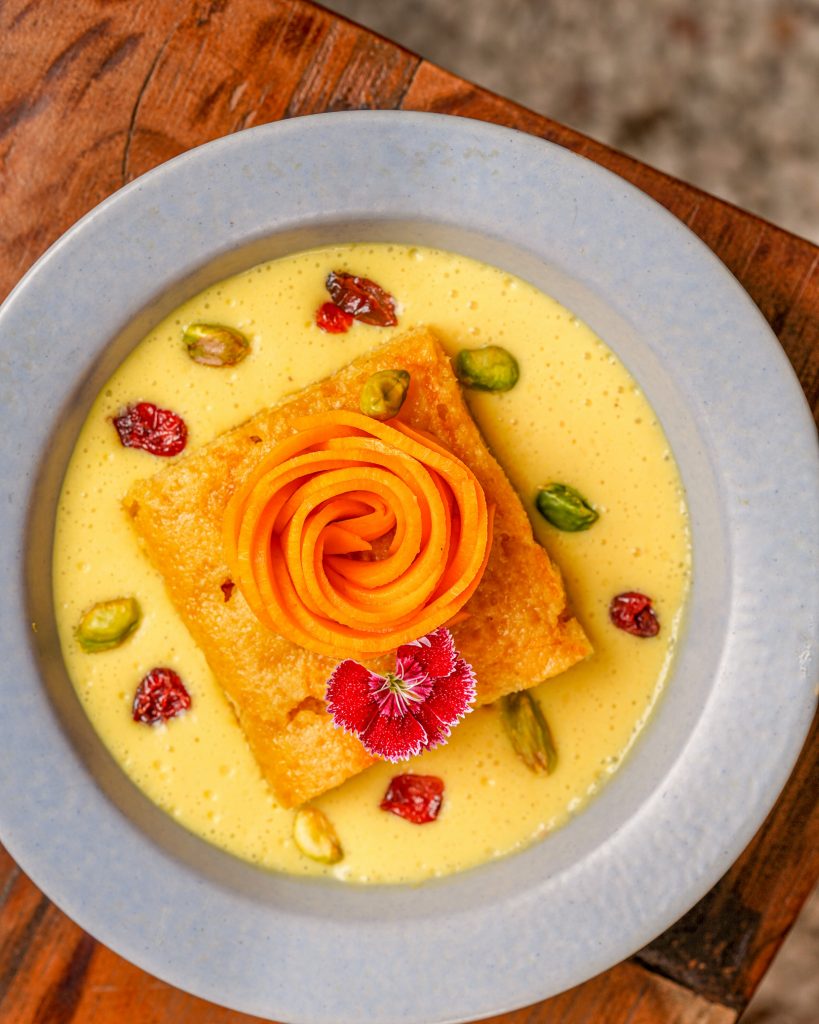 Pick your kind of Mango – the King of fruits
Mangoes – the sweet, juicy, and downright delicious fruit that we all wait for every year! As we enter the season of the king of fruits, it's time to dive into the world of mangoes and discover what makes them so special.
The mango season in India typically starts in April and lasts until July or August, with different mango names and varieties coming into the market at different times. For example, the Alphonso mango is available from April to June, while the Kesar mango is available from June to July. Some of the famous regions known for their mangoes include Ratnagiri and Devgad in Maharashtra, Malihabad in Uttar Pradesh, and Valsad in Gujarat.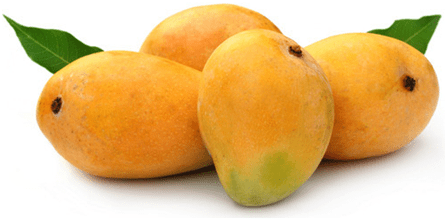 Alphonso mangoes are one of the most popular and expensive mango varieties in India. These mangoes are known for their sweetness, flavour, and aroma and are grown primarily in the Western Indian state of Maharashtra. The price of Alphonso mangoes can vary from a few hundred rupees to several thousand rupees per dozen, depending on the quality and season.
Kesar mangoes are another popular and expensive mango variety grown in the Western Indian state of Gujarat. These mangoes are known for their bright yellow color, sweetness, and distinct aroma. Himsagar mangoes are a popular and expensive mango variety grown in the Eastern Indian state of West Bengal. These mangoes are known for their rich flavour, juicy texture, and sweet taste. Dasheri mangoes are a popular and expensive mango variety grown in the Northern Indian state of Uttar Pradesh. These mangoes are known for their sweet, juicy, and fiberless flesh and are usually available in the market from June to August.
Speaking of history, did you know that mangoes have been cultivated in India for over 4,000 years? The fruit is believed to have originated in the Northeastern parts of India and was considered a symbol of prosperity and good luck in ancient times.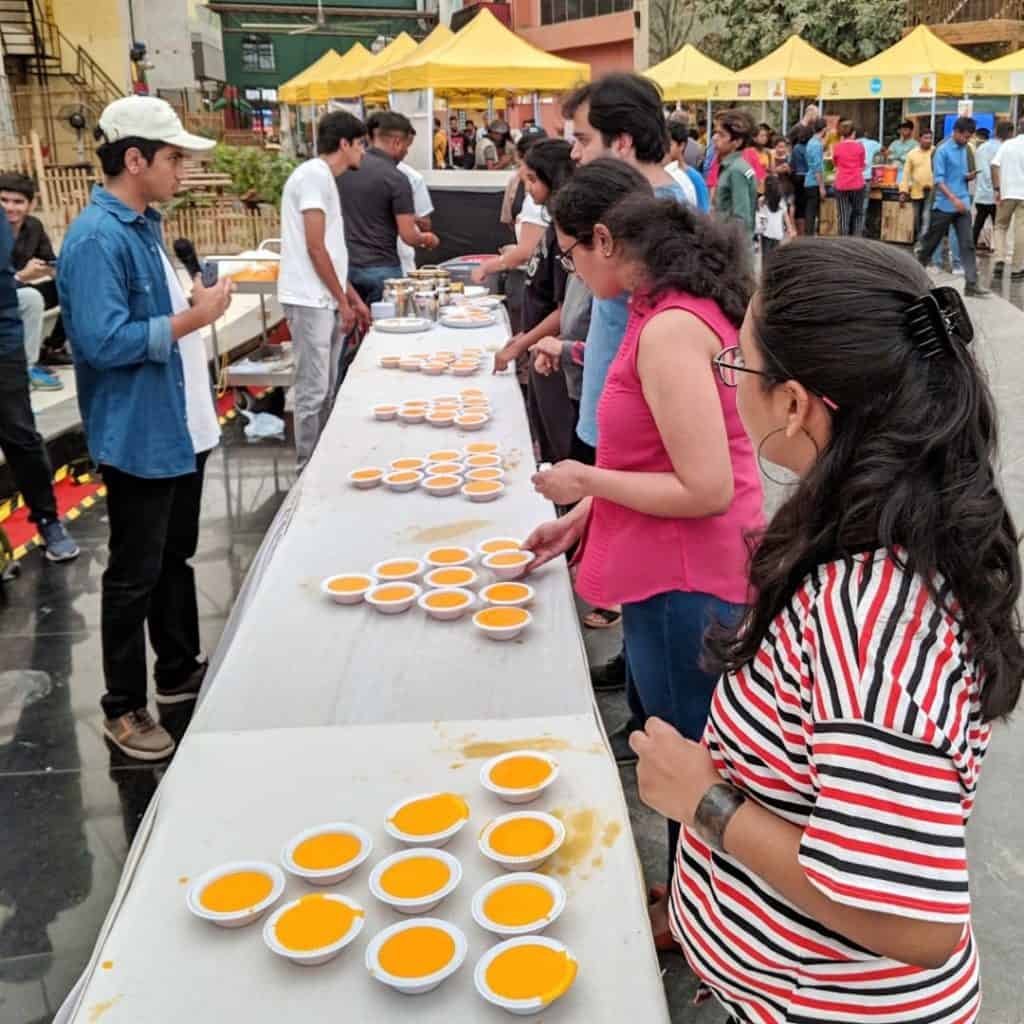 Mango festivals are also a big deal in India, with the Mango Festival in Delhi, the Mango Mela in Hyderabad, and the Mango Festival in Mumbai being some of the most popular ones. These festivals celebrate the various varieties of mangoes, their history, and their significance in Indian culture.
But mangoes aren't just delicious – they're also packed with nutrition and health benefits. Rich in vitamins A and C, mangoes help boost immunity and improve vision. They're also a good source of fiber, which aids in digestion and helps maintain a healthy gut.
Mangoes contain powerful antioxidants that help protect against free radicals and may even reduce the risk of certain types of cancer. Mangoes are therefore a great addition to your daily diet. They are low in calories but high in fiber, vitamins, and minerals. You can add them to oatmeal or yogurt for breakfast, have a mango fruit punch or top off a salad with some freshly diced mangoes for lunch.
Here are some interesting facts about mangoes that you might not know:
Mango is the national fruit of India, Pakistan, and the Philippines.
Mangoes are related to cashews and pistachios as they all belong to the same plant family, Anacardiaceae.
The word "mango" comes from the Tamil word "man-gay," which means "a fruit that hangs from a tree."
There are over 1,000 varieties of mangoes grown in India alone, each with its unique taste, aroma, and texture.
Mangoes are rich in vitamins A, C, and fiber, making them a great addition to a healthy diet.
Mango leaves are considered auspicious and are used in many Hindu religious ceremonies.
The world's heaviest mango weighed 3.435 kg and was grown in the Philippines in 2009.
Mangoes are the most commonly eaten fruit in the world, and India is the largest producer of mangoes in the world, accounting for around 40% of global production.
A range of mango flavours, textures and aromas
Did you know that there are over a thousand varieties of mangoes grown in India alone? From the popular Alphonso, Kesar, and Dasheri to the lesser-known Banganapalli and Langra, each variety has its own unique flavour, texture, and aroma. While some are sweet and juicy, others are tangy and tart, making for a perfect addition to salads, smoothies, and desserts.
Mangoes can be eaten fresh or in salads, smoothies, ice creams, juices or chutneys. The best way to eat a mango is by slicing it in half and eating it with a spoon or your fingers. You can also cube or slice the flesh and add it to salads, smoothies or ice creams. This fruit is also great for making jams, curries, chutneys, and sauces.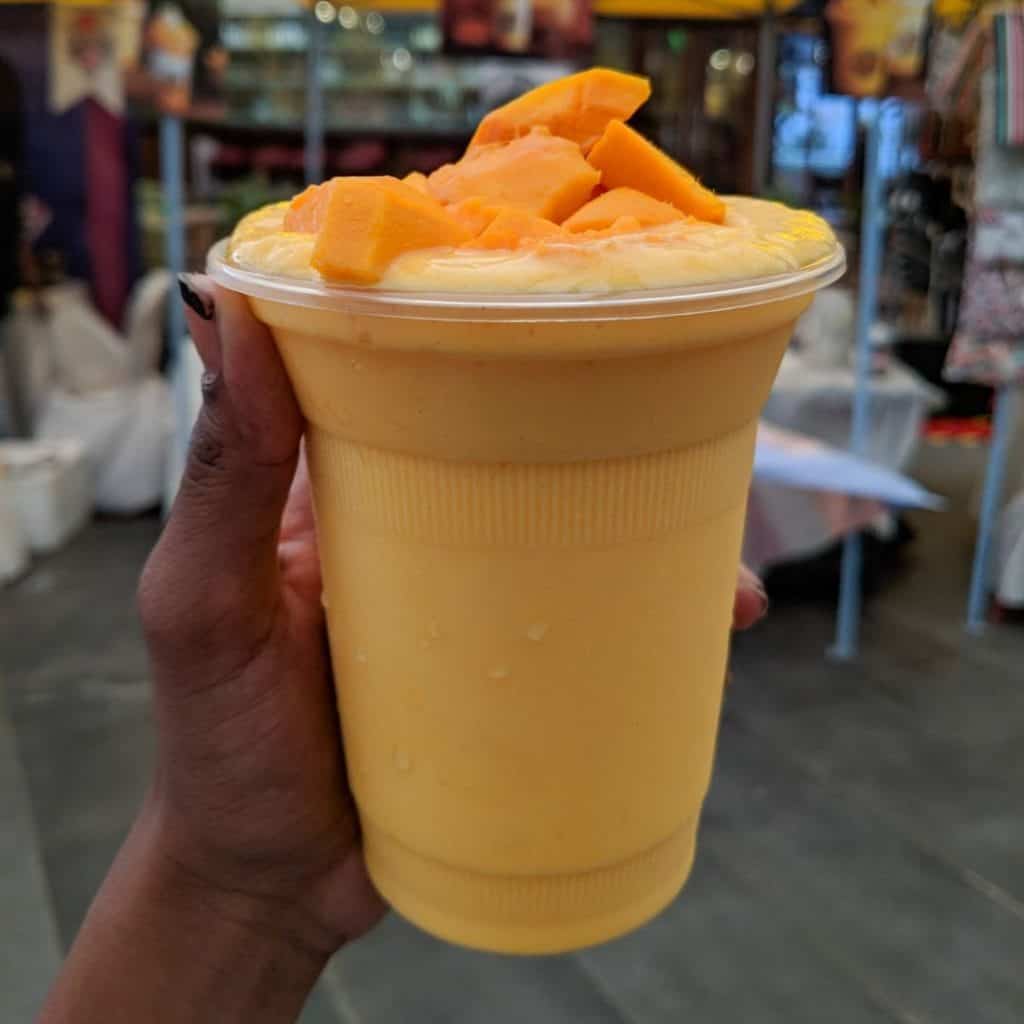 When it comes to desserts and dishes made from mangoes, the possibilities are endless! In different parts of India, you'll find a range of dishes from the popular Aam Ras in Gujarat and Mango Kulfi in Punjab to the iconic Mango Chutney in Bengal and Mango Lassi in the North. And let's not forget the famous Mango Sticky Rice from Thailand!
Popular Regional mango dishes: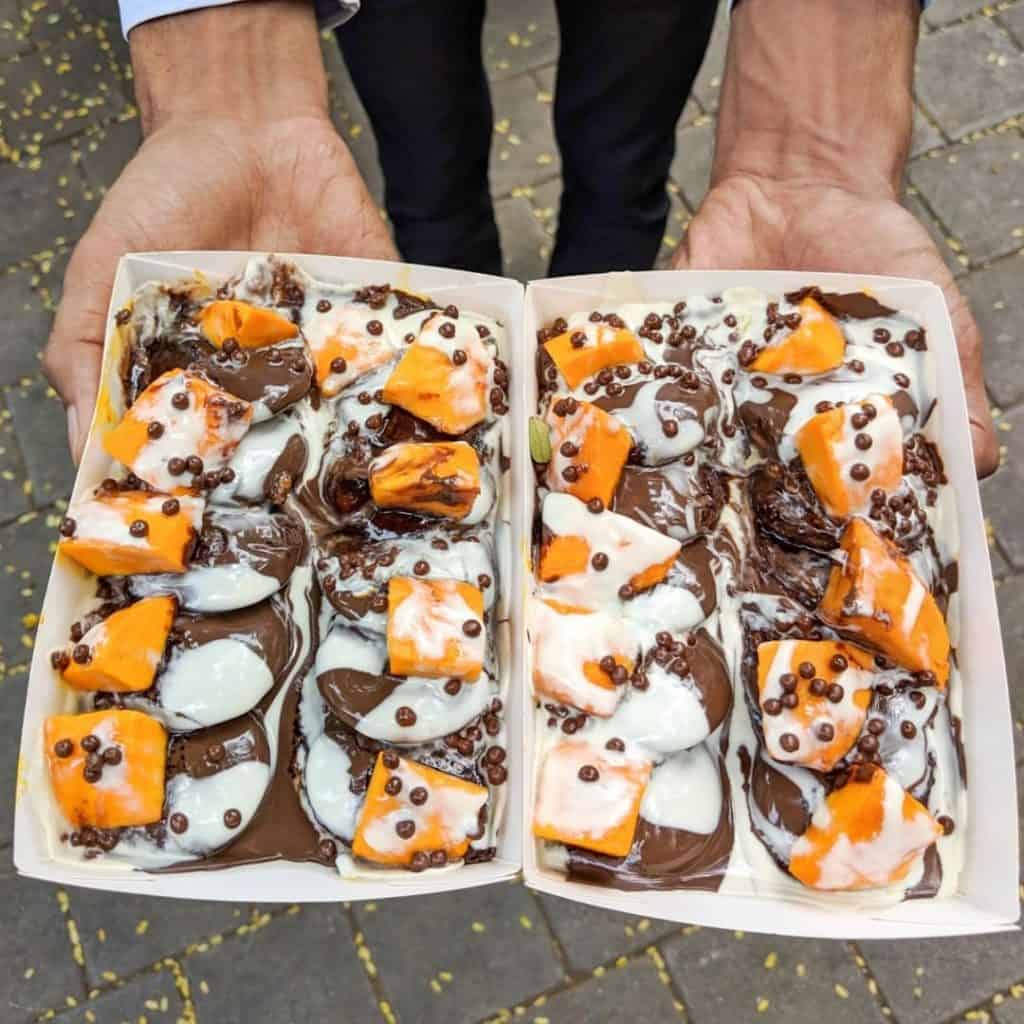 Aam Ras: Aam Ras is a popular dessert in the Western Indian state of Gujarat, made by blending ripe mangoes with sugar and cardamom. This sweet, smooth, and creamy dessert is served chilled and is usually accompanied by puris or chapatis.
Mango Lassi: Mango Lassi is a refreshing drink made by blending ripe mangoes with yogurt, sugar, and ice. This sweet and creamy drink is popular in North India, especially during the hot summer months.
Mango Chutney: Mango chutney is a popular condiment in Bengali cuisine, made by cooking ripe mangoes with sugar, vinegar, and spices like ginger, cumin, and mustard seeds. This tangy and spicy chutney goes well with rice, parathas, and kebabs.
Mango Pickle: Mango pickle, also known as aam ka achar, is a popular condiment made by preserving raw mangoes with salt, spices, and oil. This spicy and tangy pickle is a favorite across India and is usually served with rice, parathas, or as a side dish with any meal.
Mango Kulfi: Mango Kulfi is a frozen dessert made by blending ripe mangoes with condensed milk, sugar, and cardamom, and then freezing the mixture in kulfi molds. This creamy and decadent dessert is popular in Punjab and other parts of North India.
Raw Mango Curry: Raw mango curry, also known as manga curry, is a tangy and spicy curry made with raw mangoes, coconut, and spices. This delicious curry is a staple in South Indian cuisine and is usually served with rice or chapatis.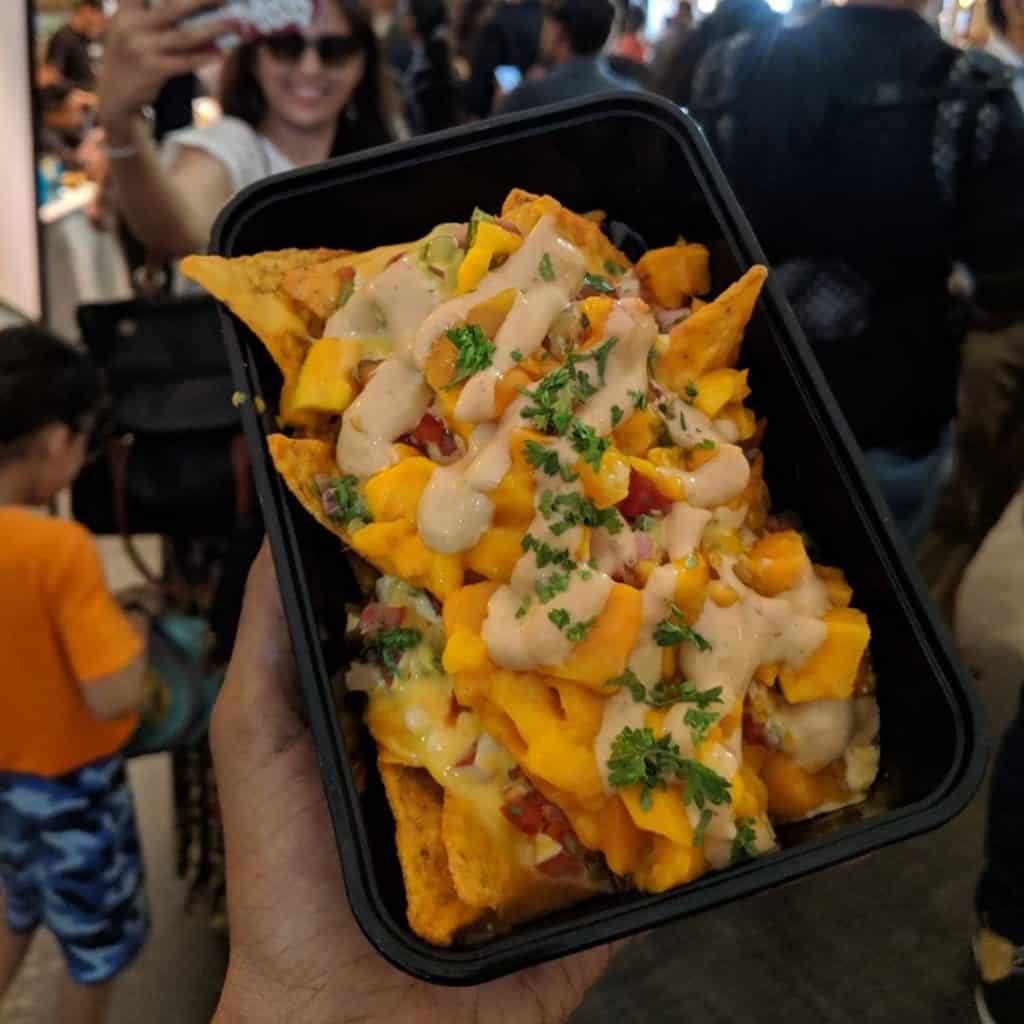 These are just a few of the many dishes, desserts, chutneys, and achars that incorporate mangoes in their preparation.
So as you bite into that juicy slice of mango this season, remember the rich history, health benefits, and endless culinary possibilities that this fruit has to offer.
Read more: Latest