If you are looking to venture and be spellbound amidst tall trees, mighty mountains, and cool temperature, head off to 10 hill stations of Tamil Nadu we have selected for you to explore and enjoy!
Every part of India is not only culturally and linguistically rich and diverse but geographically too.
From the Himalayas in the north to Kanyakumari at the tip of the subcontinent, this country is bountifully blessed with breathtaking landscapes that enchant.
Often we need to head and completely immerse ourselves in nature, to be able to pause life, to be able to just relax and breathe in the tranquility provided by these destinations.
Here are 10 enchanting hill stations of Tamil Nadu for you to explore the great outdoors:
Kodaikanal
If you are looking for a perfect getaway with your family for an entire weekend and not just be mesmerized by the mountains, Kodaikanal is the perfect place as it has many engaging activities and places to visit…Silver cascade falls, Bear Shola falls, Coakers walk, Bryant park, Pine forest, and the iconic Guna Caves (for all the Kamal Hassan fans)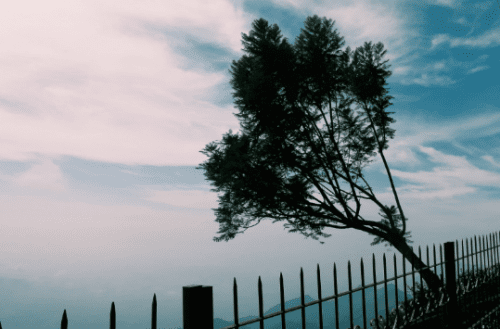 And you are sure to enjoy some trekking, wildlife animal sighting and cycling too. The place is packed with the aroma of homegrown multi-functional eucalyptus oil, hot special Kodaikanal bread omelets, and forest fragrance. So, be sure to do some real good local shopping (don't forget to bargain), munch on some scrumptious burnt corn, and piping hot bajiis while you absorb in the beauty of Kodaikanal!
To reach this charming destination by road take the NH49 route if coming from Madurai or Trichy or the nearest airport point is the Madurai International Airport followed by an almost 120 km drive.
Ooty
Ooty alias Udagamandalam, the 'Queen of Hills'. Staying true to its adjectives and the terms coined, it is certainly a splendid romantic beauty one should never miss.
If you are a movie fanatic, then this is the place! From old MGR films to recent bollywood movies, all set in the hill stations were shot here. So here's your chance to roll over the lush green plains and mountains (not all though!) like any Indian heroine.
From cafe hopping to boutique shopping to some really old bookstores, this place truly has it all. (Make sure to taste one of the most divine walnut brownies from Vibes cafe and buy some homemade chocolates for your journey back home.)
Wanna try your hands on boating, trekking, hiking, and be enthralled by colonial buildings and heritage? Go to Ooty! You can reach Ooty by NH209 and NH275, a popular route if you are travelling from Bangalore via road; the nearest railway station is the Mettupalayam railway station about 40 km away from Ooty.
Be sure to take a ride on the iconic toy train one, a UNESCO world heritage site.
Kolli Hills
Located in the Namakkal district, you can reach Kolli Hills via Salem's railway station or a long drive from Chennai covering a distance of 371 km, these hills have so many hairpins bends perfect for bike riders and all kinds of road trips. Kolli Hills also commonly referred to as Kolli Malai in Tamil is spot on for adventurous travellers.
This place has its presence in ancient Tamil literature, its etymology and reference in literature is extremely intriguing and interesting (spooky too). Kolli in Tamil means to kill and Kolli malai is referred to as the 'Mountain of death' by the locals. The age-old story goes in the name of the KolliPavai ghost that haunts and kills the travellers en route. Of course, this is a legend and the beauty of the hills is to be enjoyed.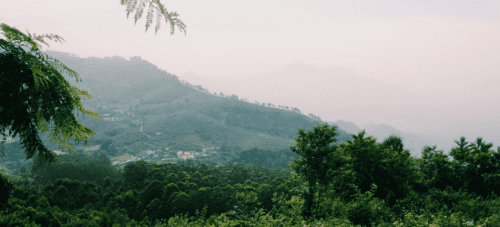 If you are a traveller who's into exploring not just the place but stories and historical facts too, then this place will be your best bet. Boating houses, sightseeing also treat the travellers and tourists. Don't miss out on the beauty of Siddhartha Caves!
Coonoor
Be awe-struck by Coonoor's scenic beauty! The nearest airport is the Coimbatore International Airport or a drive via the National Highway 67 to connect to Coonoor or even Ooty and many private bus facilities are available from nearby prominent cities too. Coonoor is supremely famous for Sim's parks, botanical gardens, forest reserves, the splendid Glenborough, and most importantly Tea!
Picturesque views including the Dolphin's Nose and Lamb's rock are simply beautiful. Want to spend your weekend calmly? Come to Coonoor and simply pause life. Spot waterfalls and don't be shocked if an elephant pays you a surprise visit. Buy some gourmet farm-grown and processed cheese and be sure to take a bite at Cafe Diem!
Watch out for bison!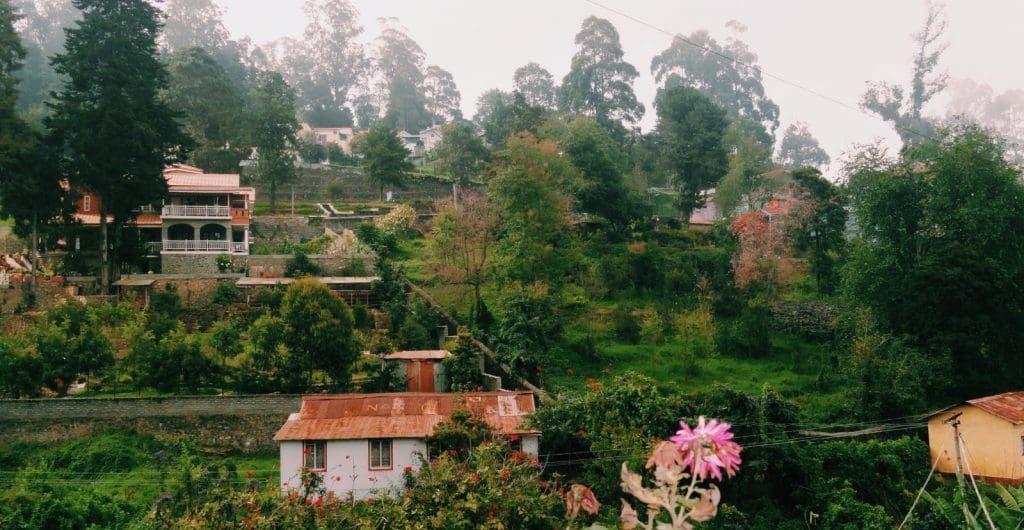 Valparai
Valparai is located in the Coimbatore district, almost 102 km away from the Coimbatore International Airport and 64 km away from the Pollachi railway station, this place is sure to mesmerize you!
Loam's point of view, Nallamudi point of view, Aliyar dam, Nirar Dam, and some glorious waterfalls are not to be missed.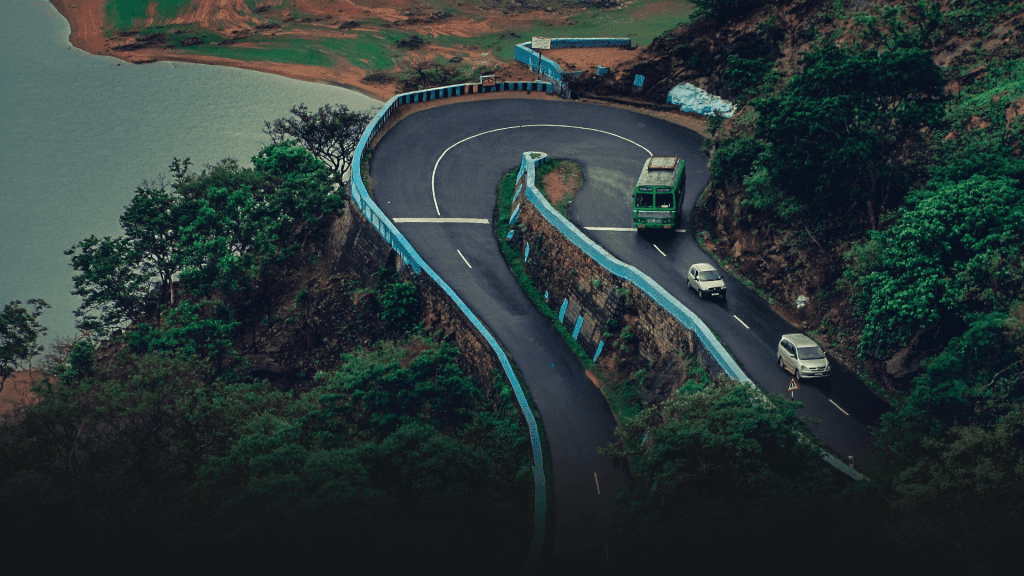 Order a classic bowl of piping hot (supremely perfect for the weather) nattu kozhi (country chicken) soup and vaan kozhi (turkey) biriyani!
Beware: When you visit the Monkey Falls (waterfalls) too many naughty monkeys might snatch your snacks and bags too.
Yelagiri
Set at an altitude of 1410 meters, Yelagiri is quite an offbeat hill station in Tamil Nadu. Be sure to visit this place if you love trekking.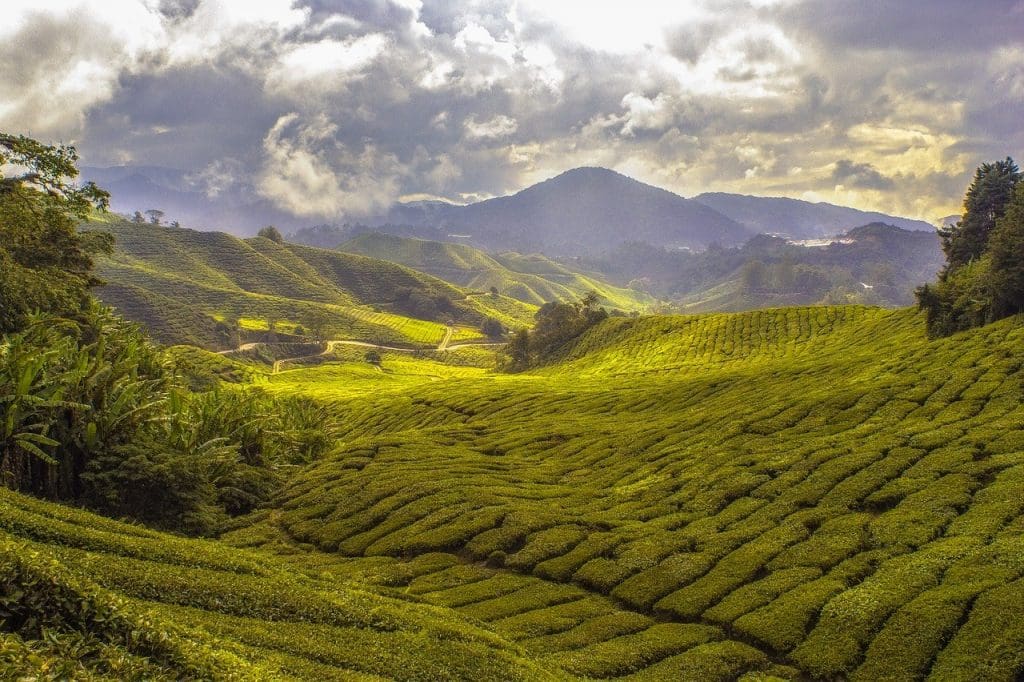 The Swamimalai hill is a hit for trekking and has some amazingly stunning views. Some tribal communities do have their livelihood dependent on this wonderland, so be sure to shake hands to know more about indigenous communities' cultures.
State-Run buses are easily accessible from Chennai, Madurai, Trichy to reach Yelagiri; Or get down at Jolarpettai railway station, the nearest railhead to reach Yelagiri.
Yercaud
A magical land indeed. A place surrounded by countless lakes and forests combined is absolutely mesmerising. Yercaud has a touch of the heavens, be it its forest fragrance or its aromatic food's hit, it offers the best in every aspect.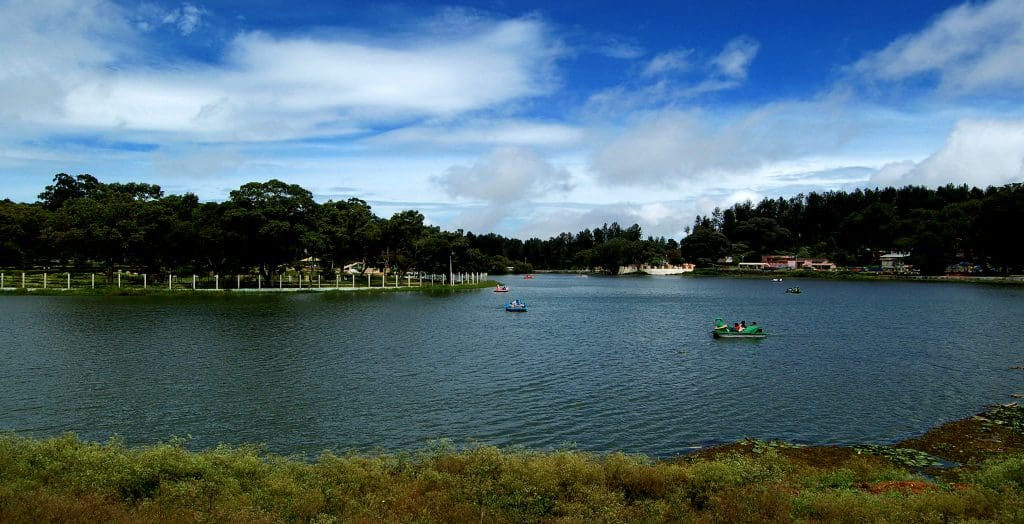 Located in the eastern ghats, it is proudly known as the jewel of South India. If you like hill stations but don't like it when it's too cold, then Yercaud is the place as its temperature does not drop down below 13 degrees.
Some of the destination favourites are the lakes, Pagoda point, Lady's seat, Anna park, and enjoy some trekking and wildlife spotting. Access this scenic beauty from the Salem Railway station which is its nearest railhead or take a bus from Chennai or Madurai.
Courtallam
The best time to visit this misty land is anytime between June to September. Located in the Tirunelveli district it is called the spa of South India for its wide range of medicinal massages to their healthy take on life.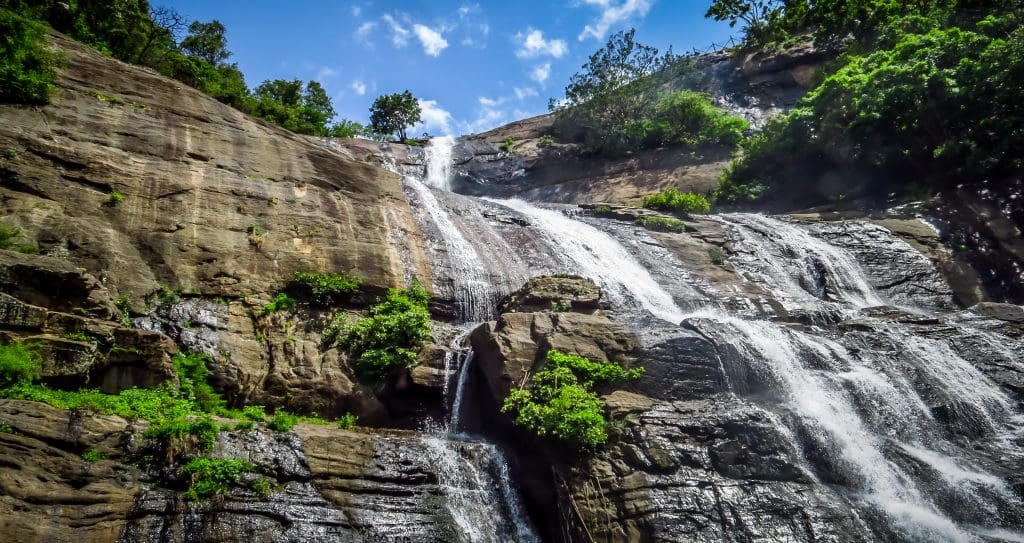 Reach Courtallam by railway with the nearest Tenkasi railway station and nearest airport in Madurai; several bus facilities are available from prominent cities like Chennai, Bangalore, and Hyderabad. The countless number of waterfalls featuring the Peraruvi (Main Falls) from a whopping height of 60 ft surely tops every tourist's list.
Following the Chitraruvi (Small Falls) Shenbagadevi Falls, Aintharuvi (Five Falls), and Pazhathotta Aruvi. Ever heard of Honey falls? Well, that literally translates to Thenaruvi in Tamil for you will not be able to spot any water but all honeycombs. Thenaruvi is just three kilometers away from Shenbagadevi falls.
You can drench yourself in and take a lovely bath at the falls, where safe zones are plotted for bathing and playing. There are separate bathing divisions erected for people from different genders too. So make sure you pack your bathing suits.
After a nice long bath, go to a local Courtallam border parotta shop to munch on some of their celebrated Barrotta with some yummilicious, flavour-packed gravies.
Manjolai Hills
Another offbeat location seventy kilometers away from Tirunelveli is sure to turn heads for its serene beauty. Reach this splendid beauty via buses both private and government-managed ones. Savour it bit by bit as you walk through the hills' tranquility and tea-scented factories and estates.
The simple pastoral image is set to be a treat for your eyes. If you are not into touristy activities then this is your ideal choice for a gateway to simply relax and hit the pause button to life. It is home to some really small waterfalls, offbeat viewpoints, and a good variety of wildlife.
Nilgiris
Nearest to Ooty (almost 9 km aways) take a drive to reach Nilgiris via road or the nearest airport is the Coimbatore International Airport.
The huge and rich Nilgiris stretch is located in the western ghats range of Tamil Nadu.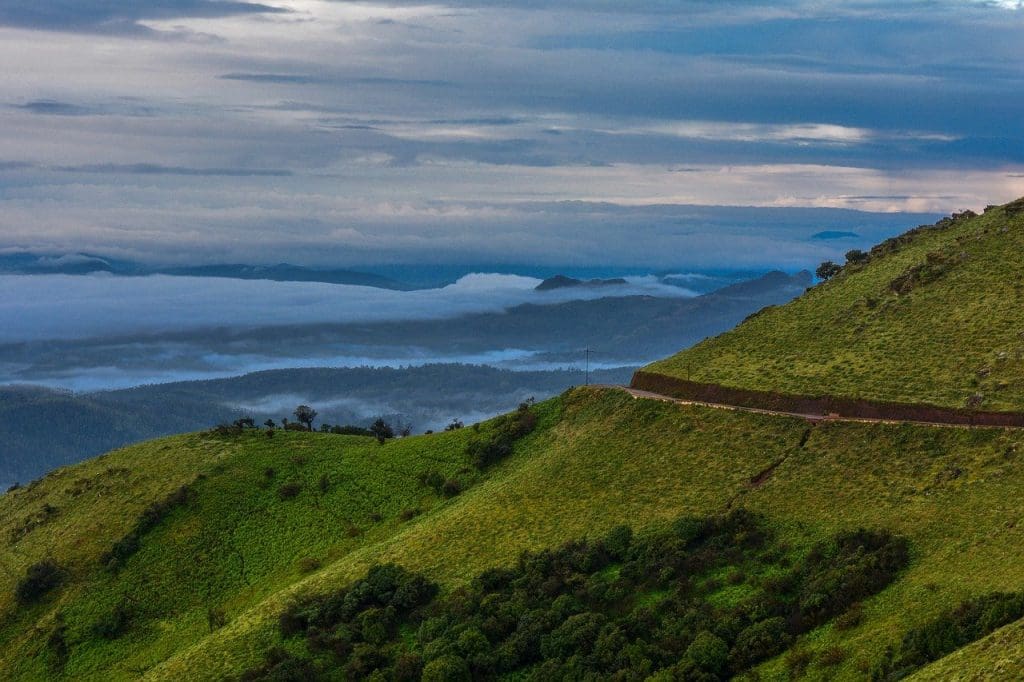 Being home to a lot of astounding hills, this range is celebrated for its bountiful flora, fauna, waterfalls, cascades, parks, forest reserves, spice cultivation, tea, and coffee cultivation.
It sure is a paradise on its own. Get your trekking trek ready if you love trekking. This place is also a part of protected bio-reserves in India.
Be sure to take a stroll in your four-wheeler vehicle (jeep facilities are also available at the cost of Rs. 1500 for an entire tour) through the Mudumalai forest reserve. If you get lucky you might be able to spot some wildlife marvels safely from afar.
Remember to tuck in safely and not carry food while on a ride through the forest as animals will watch out for food.
Read More: Discover Your India