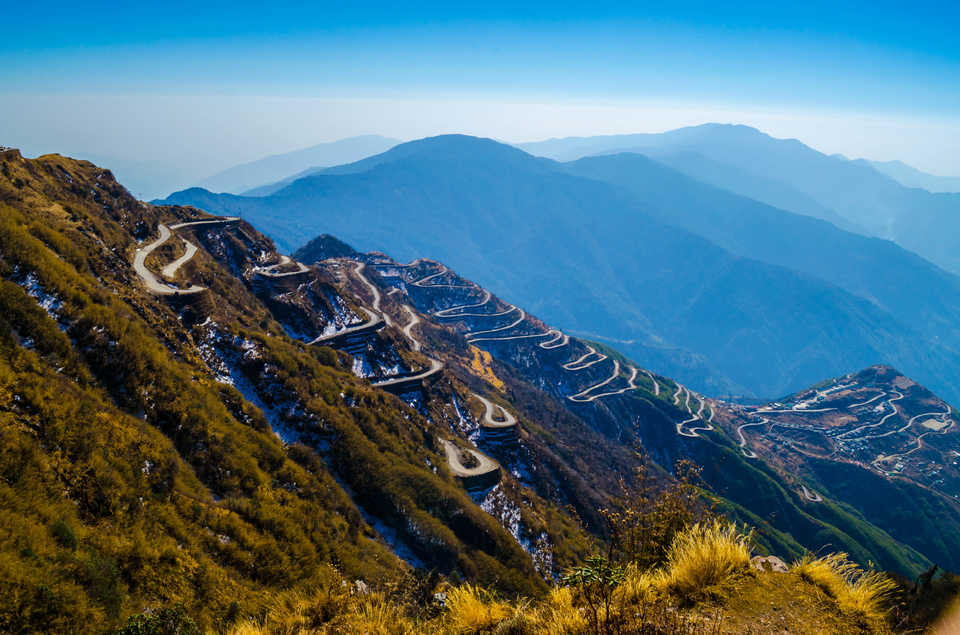 7 Best Road Trips in India
With our guide of the 7 best road trips in India we encourage you to take the wheel and hit the road.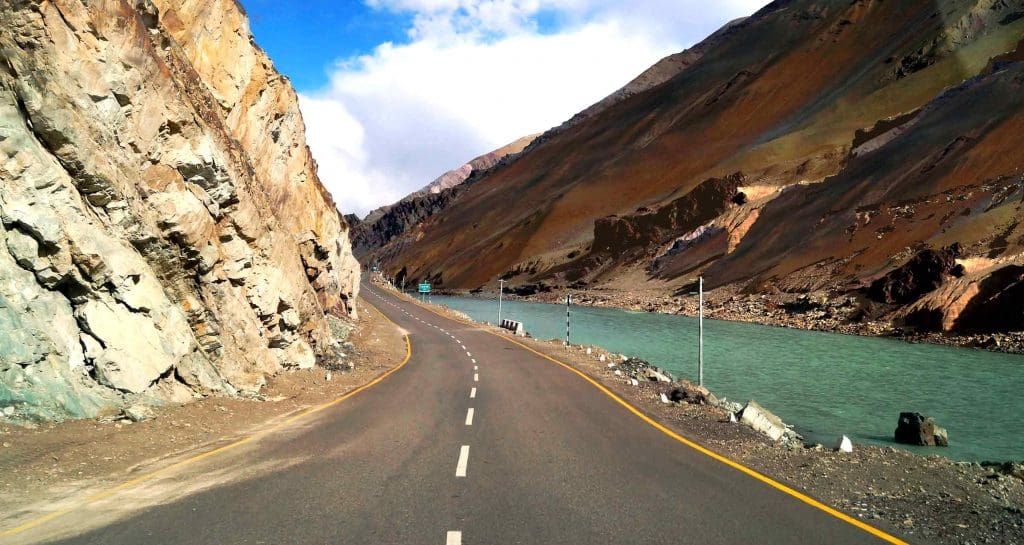 Discover new places in arcadian settings of the Western Ghats or in the eternal beauty of the North East or the legendary Old Silk Road.
For an innate traveller, travelling is a besetting vice. Like all other vices, it is imperious, demanding its victim's time, money, energy and the sacrifice of comfort.
Complete the pages of your wanderlust diaries as you drive through some of the 7 best road trips in India until you find something by chance that truly tugs at your heart.
NH4, Mumbai-Pune Expressway
Nestled in the picturesque surroundings of Western Ghats amidst the captivating background of high mountain ranges, lush green fields, waterfalls streaming down from great heights and the railway cars chugging on the other side of the higher peaks, the Mumbai-Pune Expressway provides for a thrilling driving experience.
It is no wonder that it finds a place among the best road trips in India.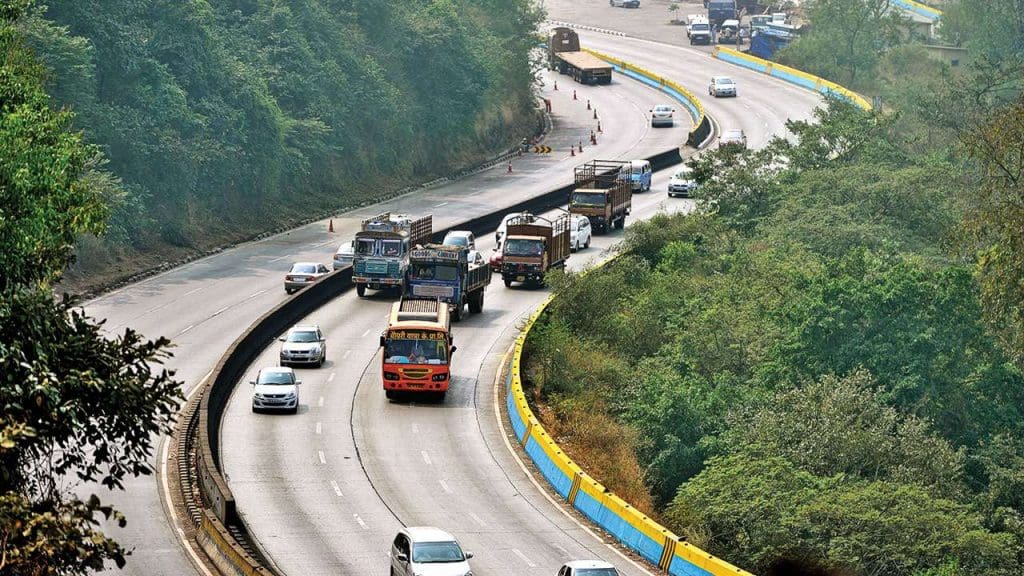 It is a 93-km-long six-lane highway, passing through the idyllic towns of Lonavala, Khandala and Kamshet before ending up in the suburbs of Navi Mumbai.
After starting your journey from Pune, stop at Lonavala for some photo-worthy moments, savour the delicious "chikki," or if your stomach starts growling then try some delectable food options at Sunny Da Dhaba or The Kinara Village Dhaba.
Lastly, zoom your way to Mumbai through the four ultra long tunnels to make your ride an unforgettable experience. So, what are you waiting for?
Bangalore to Bandipur Forest
Escape the humdrum of city life as you hit the pedal on this route, which passes through Bandipur National Park – recognized as one of the most well-preserved national parks of India- and is considered one of the 7 best road trips in India.
As you pass through the forest ranges, enjoy the coolness in air, the windswept roads, the mild chorus of birds and a sublime quietness that's invigorating and necessary for a healthy body and soul.
Here, the journey itself becomes the destination, where you would want to stop for a while and lie down under the cool shade of trees, enjoy the faint cuckooing of birds amidst sun-dappled forests.
What can be more rewarding than this sort of out-of-this-world experience?
Old Silk Route, Kalimpong to Zuluk
Visiting North East is always on the Bucket List of every travelholic.
The lush valleys, white snowy mountain tops, and rich tea gardens seem so inviting that it never fails to catch the fancy of a long-drive addict or a recommendation among the best road trips in India.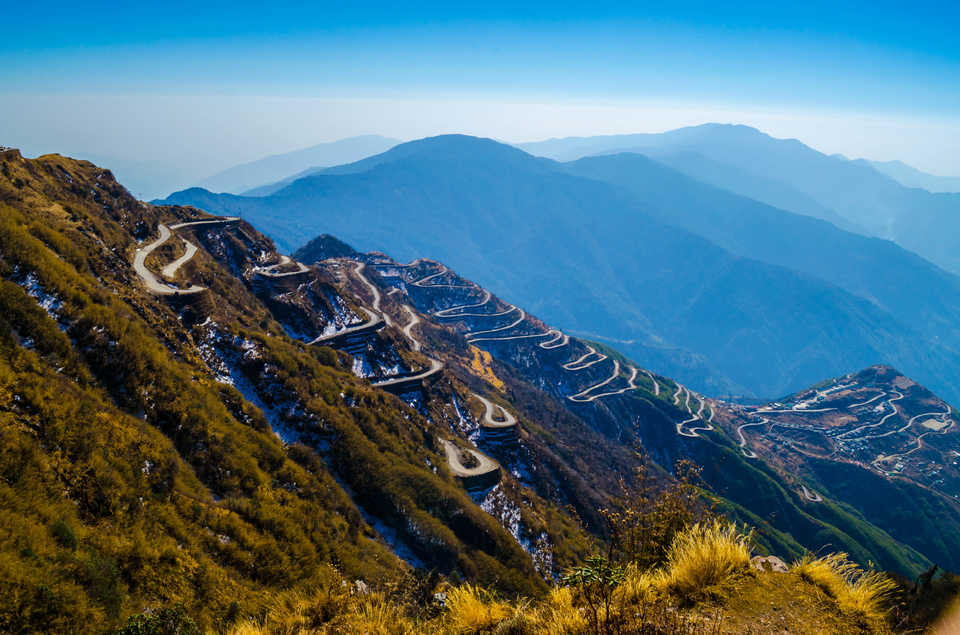 Catching these fantasies since generations is the Old Silk Route, connecting Kalimpong, West Bengal, to Zuluk, Sikkim, which once connected India to Tibet.
Travel to this Far East corner of India to witness mesmerising sunrise views over the Kanchenjunga range, zigzagging your way through 32 hairpin bends to reach to the top.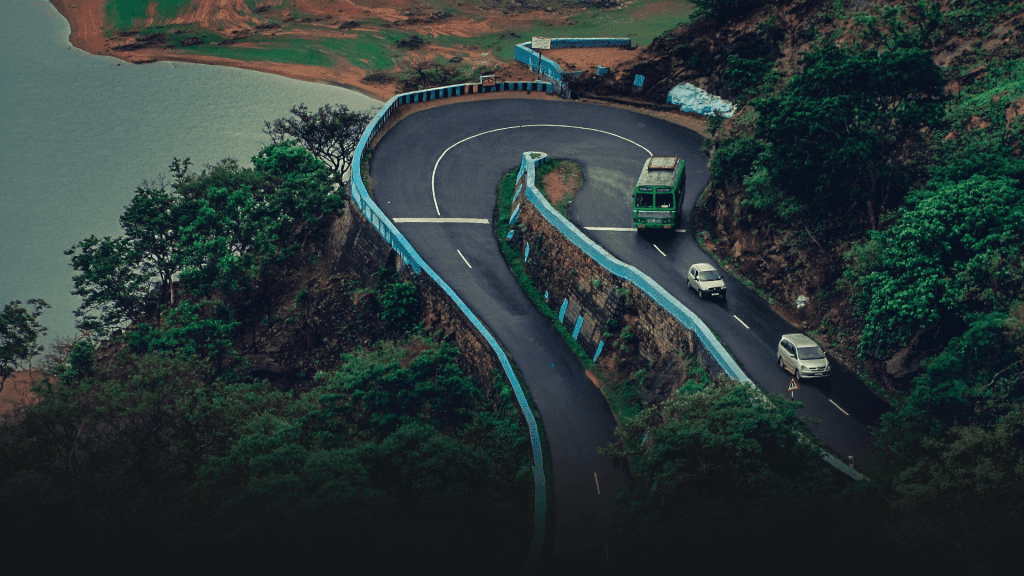 There are many vantage points on the way up from where you can see the valley in its iridescent hues. Thambi Viewpoint, at an altitude of 11,200ft, is considered as the best sunrise viewpoint along the Silk Route, where sun, nature and mountain peaks play a kaleidoscopic game of hide and seek.
Isn't this nature's play a good enough reason to visit Zuluk? Engage the hodophile (lover of roads) in you and take to the roads to experience life in all its colours.
Chalakudy to Valparai, Western Ghats
Looking for a nascent route to do a trip? Take the drive along the border route of Chalakudy in Kerala and Valparai in Tamil Nadu and experience for yourself why it is mentioned as one of the best road trips in India.
Situated amidst the green belt cover of the border areas of both the states, the route passes through beautiful rain forests of the Western Ghats, waterfalls, umpteen curves, verdant tea estates, wildlife and oodles of greenery.
Swathes of green-carpeted expanse will leave you contented and in sync with nature. Since this route comes under forest reserves, it is only open from sunrise to sunset. It has the highest populations of elephants and tigers.
The scenic spots include Sholayar dam, the Vazhachal falls and the 'Niagara of Kerala – the Athirapally Falls' are icing on the cake. Driving on these meandering roads, with only greenery in sight, one experiences an overwhelming sense of awe that is hard to put down in words. So, go ahead and take the wheel.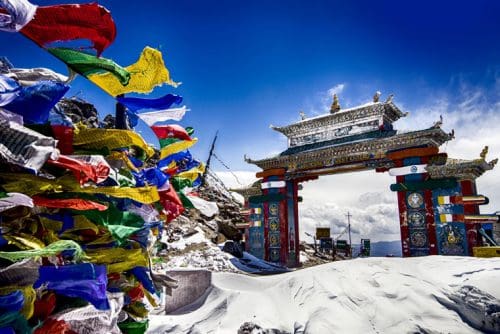 It is said that the spirituality and peace one experiences at a monastery is an incomparable feeling.
Explore the pristine beauty of the North East as you embark on this route to Tawang – home to stunning monasteries of India- and a consistent winner in the best road trips in India category.
The snow-clad mountains, mist-laden roads, clear skies make for an ultimate, unhurried adventure, where you can just drive without worrying to reach anywhere. It's advisable to be careful while driving on this route, as it's a high altitude zone.
It's extremely beautiful and, yes, the ride is challenging. Interested? Then set off for the trip, engage yourself in the eternal beauty of this monastery town, and figure out why this route is such a regular among the best road trips in India.
Srinagar to Leh
The Srinagar – Leh Highway is one of the most revered biking/driving destinations in India and even the world.
Driving on this highway is like a dream come true. It's said that one should definitely drive through the tough terrains of this route for an experience of a lifetime.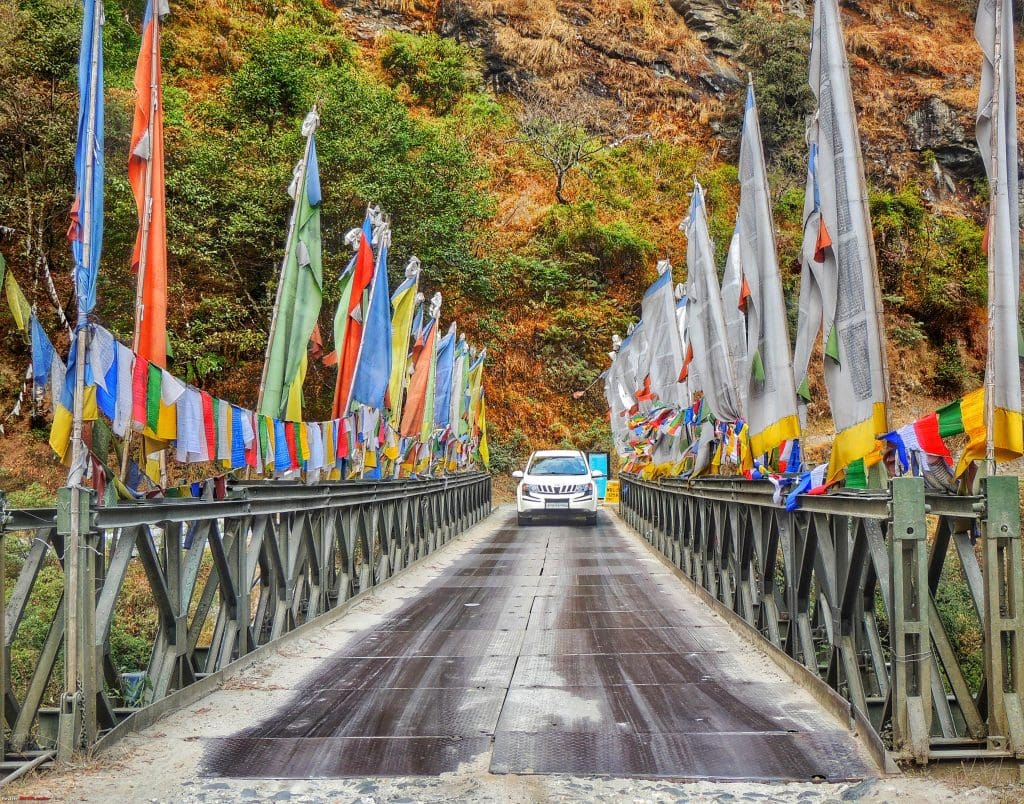 It's also called the "the Indian Grand Canyon." The highway runs alongside the Indus River and passes through three high mountain passes. It is situated at an extremely high altitude of more than 12,000 ft and is perfectly cast among the best road trips in India.
Experience the rugged landscape of this region, in its brown rolling mountains, bright green oasis of rivers surrounding villages, century-old monasteries perched atop rocky cliffs, as you swerve your way through narrow steep ascents, badly broken stretches, water streams, and handle slush and pass through the high passes, finally arriving in Leh.
Think you can brave up to this challenge? Well go ahead and plan a trip, who knows it might become one of your most cherished memories of life.
Chennai to Pondicherry, East Coast Road
If you're an adventure seeker, then you should coast from Chennai to Pondicherry along the East Coast Road, which overlooks the Bay of Bengal for the entire stretch of your journey.
Sounds interesting enough to be considered a contender among the best road trips in India? Yes, indeed it is.
Imagine your entire journey would pass coasting along the beautiful azure waters, with rugged brown mountains surmounting you from the other side of the road. Experience this contrast of life, with panoramic views as you drive with your car's engine at full throttle.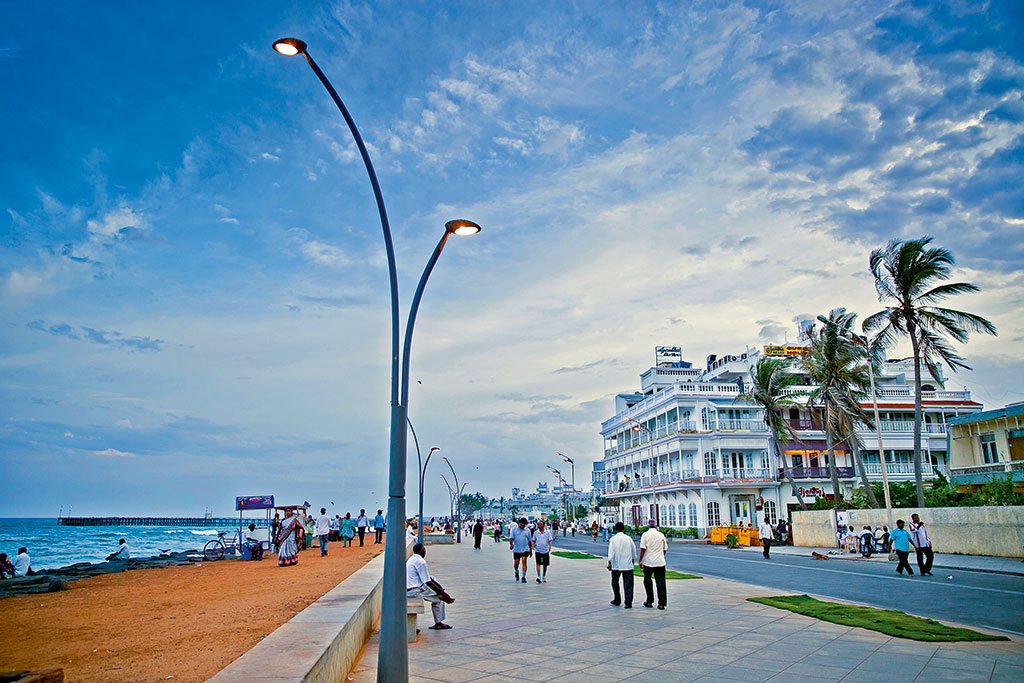 The unending vastness of ocean spreads throughout the horizon, with nothing but only clear waters in sight, reflecting the crisp blueness of skies. The numinous beauty of the landscape will make you feel heady with excitement. Truly beautiful, isn't it?
Well, for a thrilling driving experience, a 3-hour night ride on this route is highly recommended to experience the serene sight of moon glade, but beware of those treacherous curvaceous bends.
Read More: Discover Your India