Some of the world's most stunning cycling destinations are best visited on two wheels. With so much to see and enjoy, cycling is the most eco-friendly and awesome experiential travel you can enjoy.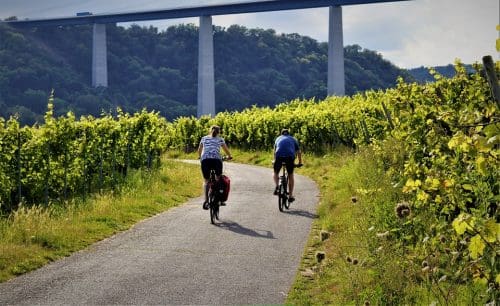 You may go at your leisure and get off the beaten path. Local cuisine tastes so much better after a long stretch of cycling. You meet up with wonderful people along the way and your exploration of the destination is totally upfront and first-person.
Here are the top destinations to visit during your next cycling holiday.
Cape Town, South Africa
Cape Town in South Africa is widely recognized for its beautiful coastal roadways that wind around the city under the backdrop of Table Mountain. The city promotes healthy living options, with the Bicycle Cape Town organization established to develop and promote cycling infrastructure, services, and paths.
The city celebrates 'LifeCycle Week' from March 3rd to March 12th, commemorating all matters on two wheels with festivities and professional racing.
From cycling along the peninsula's coastline routes to climbing hard up to the summit for a glimpse of False Bay, Cape Town and its surrounds have roads and tracks ideal for everyone from a pleasure cyclist to a professional rider. There are several attractions to visit, including the Misty Cliffs, the Cape Point Nature Reserve, and Chapman's Peak.
Cape Town is also an ideal place for cyclists of all levels to challenge themselves. With its diverse terrain, incredible mountain passes, stretches of beaches, winding roads through vineyards, and stunning forests, Cape Town is the perfect destination for a cycling adventure.
The routes available in and around Cape Town range from easy and family-friendly to difficult and technical single-track trails. The many cycle paths offer a chance to explore the city, while the mountain bike trails provide an opportunity to experience more challenging terrain.
The beautiful landscape of Cape Town is sure to take your breath away, but don't forget about the wildlife that inhabits the area! Cape Town is home to a variety of animals, including zebras, antelopes, ostriches, and baboons. With so many species in just one place, you'll definitely want to make sure you have your camera ready.
The sea breeze and bright sunshine provide ideal weather for cyclists in Cape Town. It's best to plan your ride ahead of time and be sure to bring plenty of water, snacks, and sunscreen for protection from the heat.
Cape Town is a great place for cyclists of all levels to explore. With its varied terrain and stunning views, cycling in Cape Town provides an unforgettable adventure that will challenge even the most experienced cyclists. So what are you waiting for? Saddle up and explore this amazing city!
Manali, India
Cycling from Manali to Leh, also known as Manali to Khardung La, is a dream come true event that bicyclists from all around the globe strive for. This route is about 450 km and can be completed in 8 days, depending on the number of stops you take. The road has some of the best views in the world; from snow-capped mountains to deep gorges, this ride has it all. As you get higher up into Leh, you're treated to some of the most stunning landscapes in India.
This route is considered one of the toughest cycling routes in the world, with the altitude rapidly increasing from 2200 m to 3500 m. As you ascend higher, oxygen levels decrease, making it more difficult to ride and breathe. The terrain also becomes more difficult; consisting of steep ascents and descents, which make the ride even tougher.
The bicycle journey begins in Manali, a main route to the Himalayas, and concludes in Leh, Ladakh. The path takes you across six high-altitude mountain passes Rohtang La, Baralacha La, Naki La, Lachung La, Tanglang La, and the world's roughest and highest pass, Khardungla. The Manali – Leh cycling journey is not for the weak of the heart.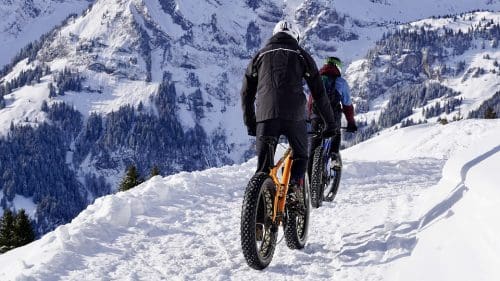 Gata loops with 21 turns, and chilly deserts, with a maximum height of 5360M bring you through breathtaking scenery, arid valleys, and snow-capped mountains. This cycling trip, which requires a high degree of athleticism, is rightfully known as the God of all Bicycle Adventures.
Along the way, you'll pass through some of India's most picturesque villages and towns, giving you a glimpse into their culture and lifestyle. You will also get to experience the beauty of some of India's highest lakes such as Tso Kar and Tsomoriri.
Cycling from Manali to Leh is an unforgettable experience, one that you'll cherish for the rest of your life.
Girona, Spain
Excellent year-round climate, peaceful roads, adjacent mountains, and proximity to the Mediterranean coast — it's no surprise that Girona is host to so many road cyclists. The vibrant Catalan capital almost feels like a riding resort, with so many top-tier bike shops, tour operators, and cafés catering particularly to cyclists, not to forget the world tour cyclists who will speed past you on hills like Els Angels and Rocacorba.
Girona, Spain is the perfect location for cyclists of any level. From novice to pro, cyclists can enjoy breathtaking scenery, challenging terrain, and an abundance of cycling routes to explore. The coastal roads and mountain passes provide a unique challenge for all cyclist levels, while the undulating terrain makes it ideal for both road and mountain biking.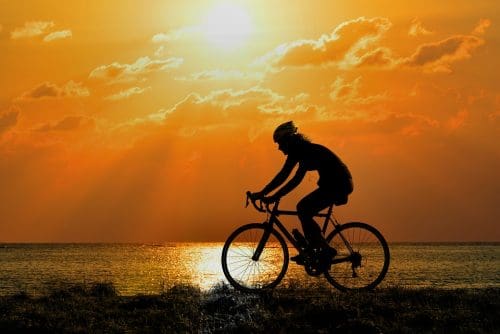 The city is home to some of the best cycling infrastructure in Europe, with a network of bike paths and trails linking it to the nearby mountains and beaches. The city is also a great base for exploring other parts of Catalonia, as there are numerous routes leading out from the city into some of the most breathtaking scenery in Spain. The region has become increasingly popular among cyclists due to its mild climate, quiet roads, and stunning views.
Girona has a rich cycling history and is home to some of the most iconic professional cyclists in the world. From Alberto Contador, who won several editions of the Tour de France, to current WorldTour stars like Alejandro Valverde and Joaquim Rodríguez, Girona has long been a destination of choice for top cyclists.
The city also hosts numerous cycling events throughout the year, from amateur races to professional competitions such as the Volta a Catalunya. Visitors can take part in one of these events or simply explore the countryside on their own.
There is also a wealth of local history to be discovered. After your outings, take a stroll around the city gates, see the church or one of the galleries, or relax in the Roman baths before stepping out for a fine lunch and a night out with friends.
Siena, Italy
Siena, Italy is famed in the cycling world for the Strade Bianche, an early-season race that starts and stops through the neighboring region's mountainous, white gravel roads before finishing on the Piazza del Campo. Cycling those same routes at a slower pace is about as enjoyable as biking gets.
It's like riding a thrill ride through wineries and olive orchards dotted with cypress trees. You'll want a bike with bigger tires so you can appreciate the scenery without worrying about maintaining the rubber on the ground. Appreciate a substantial Tuscan lunch and a couple of glasses of Brunello after seeing the landscape.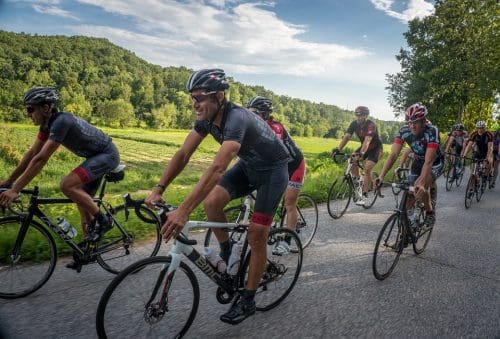 The city offers a variety of challenging and picturesque routes, from the rolling hills in Chianti to the breathtaking views of Val d'Orcia. Not only are there plenty of routes for all cycling abilities, but you can also enjoy the culture and history that Siena has to offer. Whether you want to take in the sights of the historic city center, explore the winding streets in its suburbs, or ride along miles of rural roads, Siena offers something for everyone.
The terrain around Siena is perfect for road cycling, mountain biking, and gravel riding. For road cyclists, there are some spectacular routes to choose from, including passes through vineyards, olive groves, and cypress trees.
Mountain bikers can take advantage of the numerous trails that wind their way through the countryside and ascend some challenging ascents to reach spectacular panoramas. Gravel riders will find endless dirt roads and unpaved paths to explore.
In addition to its diverse terrain, Siena also offers a great selection of cycling routes, ranging from short and easy to long and challenging. For road cyclists, there are a variety of climbs to choose from, including the famous Strade Bianche or white roads. Mountain bikers can also enjoy some incredible trails in Siena's surrounding hills and forests. And for those looking for something more leisurely, there are plenty of flat, traffic-free roads perfect for a casual ride.
No matter your cycling ability or experience, Siena is the perfect place to explore by cycling and remains one of the best cycling destinations in Europe. With its rich history and culture, stunning scenery and miles of routes to choose from, you're sure to find an adventure that suits you perfectly.
Vancouver, Canada
Vancouver is an excellent place for biking tours. Rent a bike or take your bicycle, and take one of these relaxing tours to discover the city's beaches, parks, and sights. Mountain biking on Vancouver's North Shore is famous all over the world. A little distance from the town center, sharp tracks wind down through old-growth red willows, helped by a variety of stunning bridges and teeter-totters (see-saws).
If your abilities are up to it, cycling there will have you dizzy with joy. The most known and demanding trails are found on Mt Fromme and Mt Seymour. There are plenty of cross-country routes nearby for those opting for a quieter ride.
Vancouver is a well-known haven for biking enthusiasts. Whether you're looking to leisurely explore the city or challenge yourself on some tougher terrain, Vancouver has plenty of trails and paths to choose from.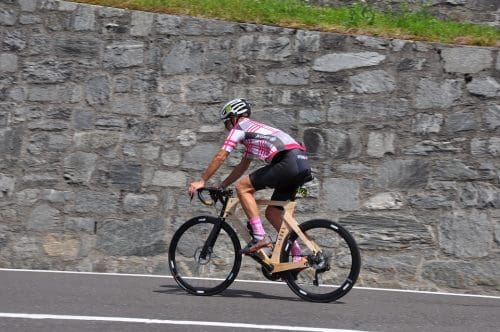 The Stanley Park Seawall is a popular spot offering separate lanes for walkers, joggers, and bikers. The path is nearly 10km long and offers stunning views of the ocean, mountains, and city skyline.
The Central Valley Greenway is also a great option for bikers of all skill levels. This 24km long trail follows an old railway line from downtown Vancouver to Burnaby and passes through several parks along the way.
The Arbutus Greenway is another great option for a leisurely bike ride. This new 9km long trail follows an old railway line from False Creek to Marpole and offers stunning views of the city.
For those looking for a more challenging biking experience, Burnaby Mountain and Seymour Valley are both great options. Both offer beautiful views and plenty of challenging terrain.
Vancouver is the perfect city for biking enthusiasts, offering trails and paths of all levels and stunning views to enjoy. No matter what your skill level, you're sure to find a bike route that's perfect for you
Stavanger, Norway
Cycling across Norway's rugged, windswept peaks, waterfalls, forests, and vast fjords will awe you with its sheer magnitude and force. Maybe this is why Norwegians are so welcoming. Stavanger, a thriving mid-sized city on Norway's southwest coast, is an excellent site to begin a Norwegian cycling experience.
The neighboring scenery is breathtaking. You may even take a boat from its pristine harbor, dotted with colorful wooden houses, to the bottom of Lysebotn, a spectacular switchback ascent that climbs for 9km from the coastline into a mountainous highland. From there, it's a 120-kilometer circle around the fjord returning to the city.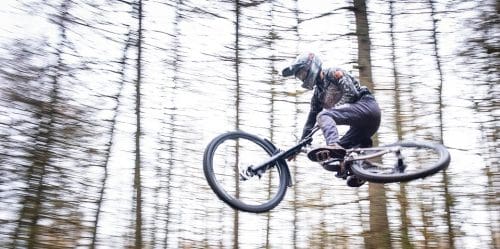 Stavanger is a paradise for cyclists of all levels. From casual riding along the stunning coastline to the challenging trails in the mountains, there's something here for everyone. The mild climate ensures that you can explore outdoors year-round and take advantage of some truly spectacular views. Stavanger is home to a variety of great cycling routes that wind through the picturesque landscapes of this country.
The city itself has an extensive cycling infrastructure, with dedicated bike lanes and plenty of bike parking for those who want to enjoy a leisurely ride at their own pace. The area also offers several long-distance trails, like the Lysefjord Trail which takes riders from Stavanger to Oslo, and the Nordfjord Trail which runs along the coast of Norway's Sognefjord.
For those looking for a bit of adventure, there are several spots in Stavanger where you can explore off-road trails. These trails have been designed to give riders a unique experience, with plenty of thrilling descents, technical sections, and stunning views. Whether you're a beginner or an experienced cyclist, there's something here to enjoy.
With its stunning landscapes and excellent cycling infrastructure, Stavanger is a paradise for cyclists.
Boulder, USA
Boulder is known as the People's Republic and it is a unique location in so many respects. The University of Colorado, situated 50 kilometers northwest of Denver in the highlands of the Rocky Mountains, is a refuge for computer types, intellectual hippies, and Bobo sportsmen. You'll see Olympians and Ironman winners on its bike routes.
Boulder, USA as a cycling destination is the ideal spot for cycling enthusiasts. The city is known for its bike-friendly environment, with miles of off-road and on-road trails to explore, as well as numerous bike parks, urban parks, and green spaces to enjoy. Boulder also offers plenty of attractions that cater to cyclists, including world-class mountain biking trails, BMX courses, and road cycling routes. The city also has a number of bike shops and rental services to make sure that you have the right equipment for your ride.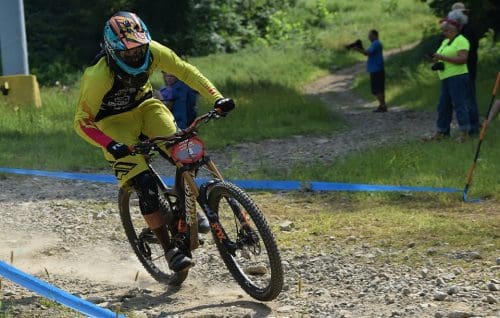 But Boulder isn't just about biking — it's also a great place to stay if you're a cyclist looking for an exciting vacation. The city is home to some of the best restaurants, bars, and music venues in the area. Plus, you can find a variety of outdoor activities to enjoy during your stay, such as hiking, rock climbing, kayaking, and more.
For those who want to take their cycling vacations to the next level, Boulder also offers some of the best bike tours in the country. There are several companies that offer guided tours of the city's bike paths and trails. You can also join a cycling club to explore the area with like-minded individuals or take part in one of the many organized events and races that take place throughout the year.
Overall, Boulder is an amazing destination for cyclists of all interests and skill levels. . Go on the Fearsome Foursome, which climbs Flagstaff, Sugarloaf, Magnolia, and Sunshine for a total of 2600m in 80km. There is already lots of enjoyable riding nearby.
Morzine French Alps, France
Morzine French alps as a cycling destination have some of the best trails and scenery in the world. The terrain is varied with a mix of long rolling climbs, technical singletrack descents, steep switchbacks, and fast-flowing trails. Biking in Morzine is an experience like no other; you'll be surrounded by sweeping valleys, lush forests, and stunning views of snow-capped mountains.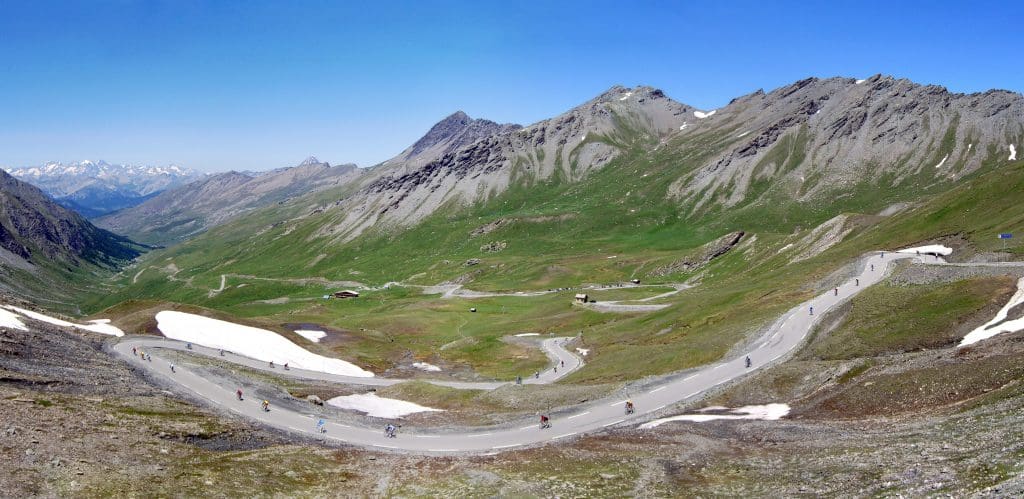 The trails around Morzine are suitable for all levels of cyclists, from experienced downhill riders to those who just want a leisurely ride along some of Europe's most spectacular routes. Whether you prefer XC or DH there's something for everyone in this world-class cycling destination. If you're visiting Morzine for a few days, you can easily tailor your rides to suit your skill level and the terrain available.
Morzine also offers amazing mountain biking opportunities with lift access across a number of resorts in the area. The Portes du Soleil bike park boasts some of the most diverse and challenging trails in Europe, with a huge range of drops, jumps, and berms to tackle. There are also some excellent enduro trails around Morzine and the surrounding area making it one of the best road cycling destinations in Europe.
The region is renowned for its mountain hospitality and there's no shortage of places to stay all year round. From chalets, apartments, and hotels to backpacker hostels, there's something to suit every budget. There are also plenty of places to eat and drink in Morzine, with a wide range of restaurants offering traditional French cuisine as well as global dishes from around the world.
Cape Breton, Canada
Cape Breton, Canada as a cycling destination offers excellent cycling opportunities with its quiet roads and spectacular views. From the iconic Cabot Trail to the rolling hills of the North Shore, cyclists can explore this Atlantic coastal region in a safe, peaceful, and scenic environment.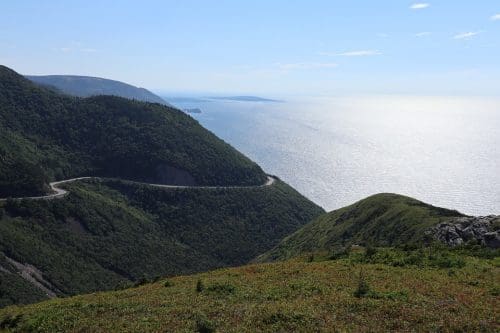 The terrain varies between easy flats, moderate climbs, and even some steep climbs – offering challenges for experienced cyclists as well as leisurely rides for beginners. Cyclists can explore coastal roads, mountain paths, and winding lakeside trails.
The highlight of Cape Breton cycling is the Cabot Trail – a scenic loop road that takes in some of the island's most spectacular views and climbs the highest peak on the east coast of North America – Cape Smokey at 1555 metres.
Cyclists can also explore the North Shore and take in the rolling hills of Cape Breton Highlands National Park, with plenty of wildlife spotting opportunities. The park has many cycling trails to explore, ranging from easy to moderate terrain.
Cape Breton is a great destination for cyclists of all abilities. There are plenty of cycling routes suitable for beginner riders, with stunning views and plenty of wildlife viewing opportunities. Experienced cyclists will enjoy the challenge of tackling some of the steep climbs on Cape Breton's challenging roads.
The Cabot Trail circles Cape Breton Island, off Canada's Atlantic coast, passing through fishing communities where Gaelic is spoken, Mikmaq reserves, and Acadian settlements. It goes along thick jungles until it reaches the edge of rust-colored bluffs, then drops thousands of yards to pristine beaches as well as charming harbors where people offer delicious lobster and chowder.
The Cabot Trail is one of the greatest bike rides in North America, whether you tackle the 300km circle for a day or a week. Travel in the spring or fall. Summertime may be incredibly hectic, and winter is well, cold in Canada.
Amsterdam, The Netherlands
When you explore Amsterdam, you will be astounded by the number of bikes on the sidewalks. Every day, hundreds of millions of Amsterdammers pedal wherever they would like to go: bankers in fancy suits rattling over the Dam square on rusty rattletraps; participants holding crates of beer on their handlebars and romantic partners on their rear racks; grannies completing their shopping on e-bikes; whole family members traveling together on cargo bikes.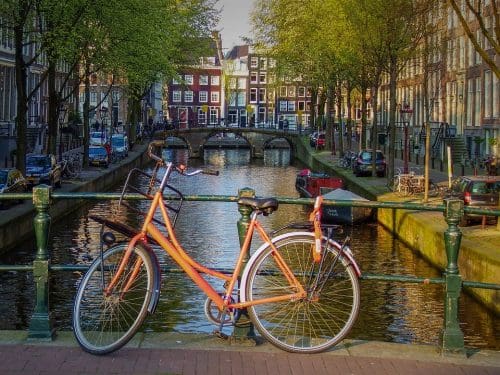 A day spent riding along the canals and Vondelpark, seeing a couple of the city's outstanding art museums, and then cycling from cafe to bar (or coffee shop) will get you a fair amount of kilometers. Maintain your focus, though. Crossing Amsterdam's congested bike routes might seem like you're cycling in a bunch.
Amsterdam remains one of the most popular cities to visit if you want to experience Dutch culture and enjoy some healthy outdoor activities. The city has more bicycles than people, making it an ideal destination for those looking to explore by bike.
The city offers a number of interesting routes and sites to explore, including the iconic Canal Ring and Vondelpark, as well as numerous local parks and small neighbourhoods. Amsterdam also has plenty of restaurants, cafes, and shops to stop off at during your cycle ride. For those who are looking for a longer journey, there are many cycle paths that lead out of the city, giving you the chance to explore further afield.
Interestingly, the Netherlands is famous for its cycling infrastructure, with over 35,000 km of bike lanes that crisscross the country.
Read More: Latest