In an exclusive interview with Kamal Gill, Exec Editor, Today's Traveller, Prachoom Tantiprasertsuk, VP-Operations (Southern Thailand) and General Manager, Dusit Thani Laguna Phuket shares the rich history of the Dusit Group and its lasting contribution to the hospitality landscape in Thailand.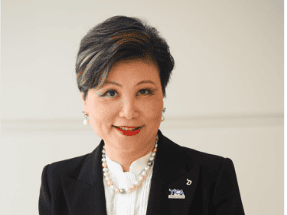 TT Bureau: Dusit Thani International today is a renowned hospitality brand not just in Thailand but also in other parts of Southeast Asia. Talk to us about the origins of the brand and its journey over the years.
Prachoom Tantiprasertsuk: Our founder, Thanpuying Chanut Piyaoui, started the first hotel business in Thailand 70 years ago. She was inspired to showcase Thailand's beauty and culture to the world after travelling extensively and visiting hotels in the US and Japan. Her first project, the Dusit Princess, was built 70 years ago with 50 rooms. It was the first hotel in Thailand with a swimming pool that also accommodated aircrew members from Pan Am.
Over time, Thanpuying Chanut Piyaoui continued to expand her vision by increasing the number of rooms and building more hotels, including the iconic Dusit Thani Bangkok, which was the tallest building in Thailand when it was built over 50 years ago. Today, we have 47 hotels across 17 countries on four continents, with an additional 50 projects in the pipeline.
Beyond hotels, Thanpuying Chanut Piyaoui recognized the importance of having a qualified workforce to run these hotels. She founded Dusit Thani College 30 years ago to train quality personnel for the industry. Today, we have thousands of students in Bangkok and Pattaya.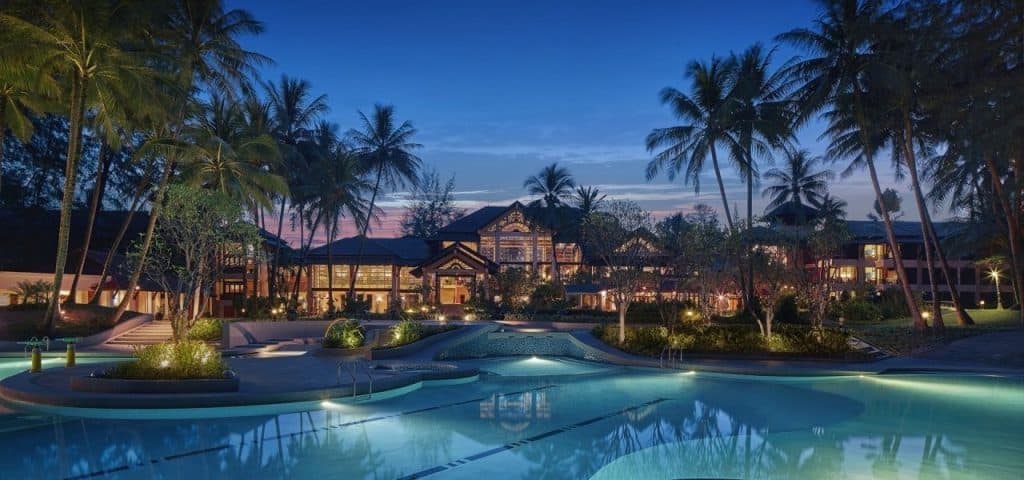 TT Bureau: Could you tell us more about some of the current and future projects of the Dusit Thani Group?
Prachoom Tantiprasertsuk: Our Group CEO, Khun Suphajee Suthumpun, has a great vision for our company. Since her appointment in 2016, we have followed a three-pronged strategy for balance, expansion, and diversification and grown our operations from two business units – namely Hotels and Resorts and Hospitality Education – to a total of five, adding Food, Property Development, and Hospitality-Related Services to our portfolio.
From international school catering and B2B bakery solutions to on-demand housekeeping and comprehensive management services for high-end condominiums, we continue to make our mark in adjacent lines of business that leverage our knowledge and experience in operating full-service hotels.
Expanding these adjacent lines of business was especially important during the pandemic when global travel halted and relying on the hotel business was simply not sustainable.
With the world now travelling again, we are in a strong position to link all our business units and launch new products and services in our core business units too.
Recently, this has included opening The Food School, a unique joint venture offering experiential training in Italian, Japanese, and Thai cuisines and exclusive business incubation services; opening our first hotel in Europe, Dusit Suites Athens; opening two new hotels in Bangkok, ASAI Bangkok Sathorn and dusitD2 Samyan Bangkok; and returning to Kenya with the opening of Dusit Princess Hotel Residences Nairobi. Eleven more hotels are set to open globally this year, including our first hotel in Japan, ASAI Kyoto Shijo, in June.
We are also nearing the launch of our most significant project to date – Dusit Central Park, a landmark mixed-use project that will comprise ultra-luxury residences, a state-of-the-art office tower, a high-end shopping mall, a large roof park, and a reimagined version of our flagship Dusit Thani Bangkok hotel. Designed to deliver a new standard of luxury hospitality in the city, the new hotel is set to open in mid-2024, with the other components following gradually in 2025.
We want to provide our guests and customers with the best possible service. We want to help them to feel good and to be healthy. We want to connect them with the local community. And we want to be good to the environment. These motivations will continue to drive us through 2023 and beyond and inspire the introduction of new services and experiences across all our lines of business.
TT Bureau: You wear many hats as you are also the VP, Thailand Incentive and Convention Association and Chairperson of Marketing, Thai Hotels Association, in addition to your responsibilities. What are recent developments that have taken place in the industry, especially in places like Phuket?
Prachoom Tantiprasertsuk: Phuket has undergone significant development, particularly in infrastructure, due to the millions of tourists visiting the island each year. The new airport terminal has been built and plans are in place to further expand it. A monorail system is also being planned to connect the city to the north and south, making it easier for tourists to move around.
There are also new tourist attractions being developed in different areas of the island to cater to the growing number of tourists. Some islands are still closed to tourists to ensure that they are in perfect condition before being reopened. However, popular islands like Phi Phi Islands, and Similan Islands in Phang Nga Bay are still open for visitors to enjoy.
Our Associations and Tourism bodies are working on various programmes and strategies to continue sustainable growth and development in tourism projects so that Thailand continues its growth trajectory. Eco-Tourism, and the preservation of our heritage values, as well as our natural resources, are vital. Our conservation efforts for the endangered sea turtle species are all part of our ongoing conservation efforts.
TT Bureau: Has there been any change in the demographic composition of the tourists visiting Thailand?
Prachoom Tantiprasertsuk: The nationality mix of tourists in Thailand varies depending on the season. Currently, Russia is the top nationality visiting Thailand due to the limited travel options available to them. European nationalities, mainly British and German, follow suit, along with visitors from Italy and France, as well as Malaysian tourists. However, the low season brings a different mix, with Indian tourists being the number one nationality last year as the school vacations in India coincide with this period,
There is a diverse mix of tourists year around, including those on business trips, incentives, and families.
The holiday season is approaching, and bookings are starting to increase, though many bookings, especially by families, are made last minute, even just a week before arrival.
Thailand welcomes everyone and is known for being warm and friendly towards all nationalities.
Read more: Interviews