Make your travel experience a jaw-dropping, heart-pounding moment of pure joy, and let it stay with you forever.
Today's Traveller helps you sketch out your own, unique luxury bespoke travel experience by narrowing down the field and rounding up the hottest travel trends…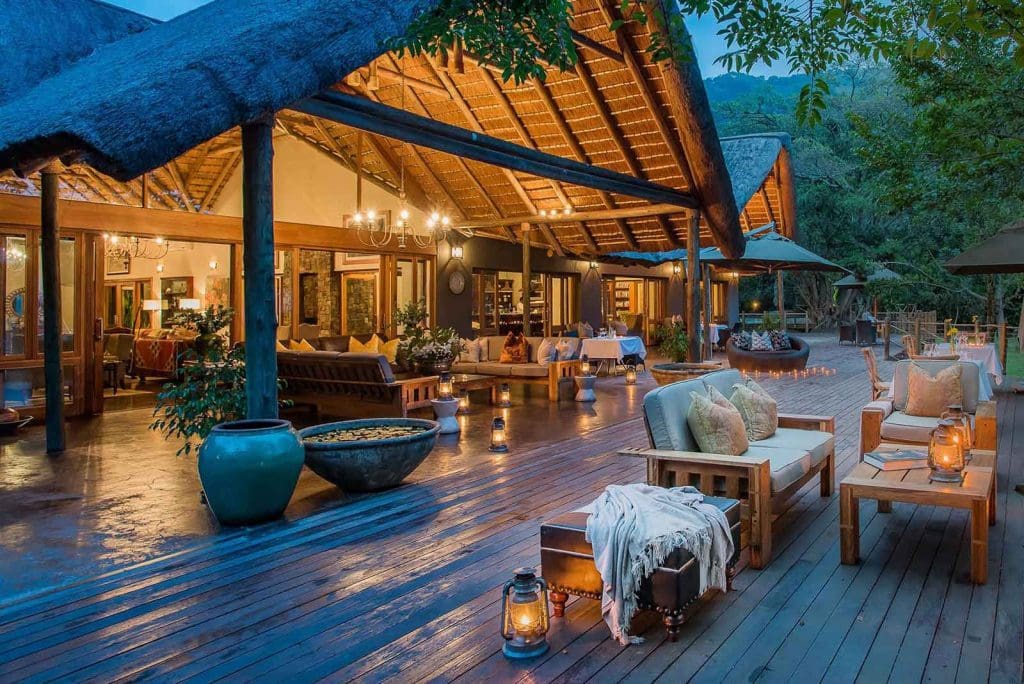 If you're reeling from a stormy year and looking for a holiday that offers complete escapism, then you've got it lucky. There are options a-plenty for today's travellers, who are adventurous and trendy.
This could see more of 'experiential travel,' which translates to fabulous heartwarming travel experiences while holidaying and not just indulging in a languid layback on the beach.
However, there are places that make a virtue of the fact that there's nothing to do; there's wildlife travel, active travel, and culinary travel, and much more. In fact, there are more extensive options available than ever before, but regretfully, not that many breaks that you can take in any given year.
Today's Traveller helps you discover the best of what luxury travel has to offer, from trendsetting bespoke travel experiences tailor-made just for you.
Wildlife Safari at Karkloof Safari Villas and Spa, South Africa
A luxurious and spacious boutique lodge with 16 individually decorated Villas, an expansive world-class spa and 3,500 hectares of beautiful terrain abundant with wildlife, Karkloof Safari Villas and Spa, is easily Africa's largest destination spa.
Escape from stress and submit yourself to nature's bespoke offerings at the spa amidst luxurious African surroundings. Get yourself a pedicure even as zebras make short shrift of the nearby grasses or break the shackles of time and tension as soothing hands massage in the warmth of the African sun. You'll soon find out how every wellness treatment here is an experience with professional therapists who have been carefully selected for their skills.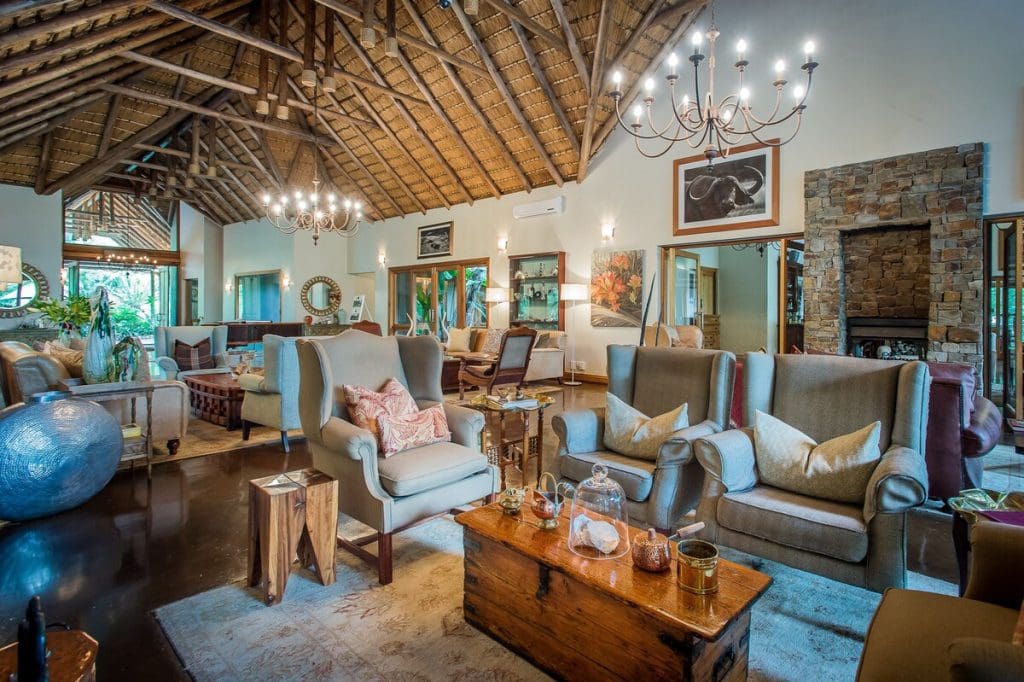 The spa nestles in extensive grounds and features 17 generous, airy treatment rooms, two of which are couples' rooms, all with wonderful views over a native bush, a four-chair manicure/pedicure room, floatation tank, Kneipp pools, or cold-water pools used to improve blood circulation, Jacuzzi, sauna and steam rooms.
Enjoy a diverse range of activities at Karkloof Safari Villas and Spa at your own time and pleasure. You could go game viewing, walking, hiking, mountain biking, birding, or just enjoy the ambiance. It's all about being in sync with nature, whether you want to settle into the deck overlooking the valley or lounge at the heated pool.
Walk on the wild side, as buffalo and black and white rhinos roam these incredibly wide spaces. Get your fill of various small carnivores, numerous antelope species, zebra, giraffe, and wildebeest.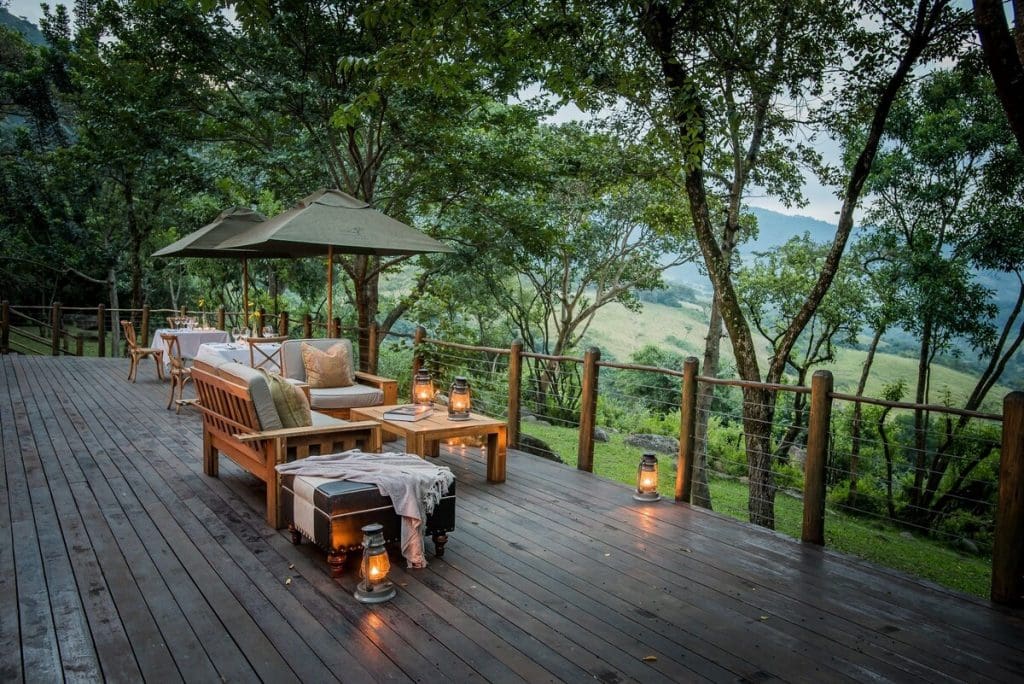 With four waterfalls, various dams, and three rivers located all within the precincts of Karkloof Safari Villas and Spa, not to mention the varied landscape and vegetation, mist belt forests and thickets, open plains, and riverine valleys, this is one pure life travel experience in South Africa that you cannot miss out on.
Cooking Class at Relais Il Falconiere & Spa, Tuscany
For an out-of-the-box travel experience, take a cooking class at the Relais Il Falconiere in Tuscany, Italy, a spa hotel that also prides itself on its excellent Michelin-starred restaurant and cuisine.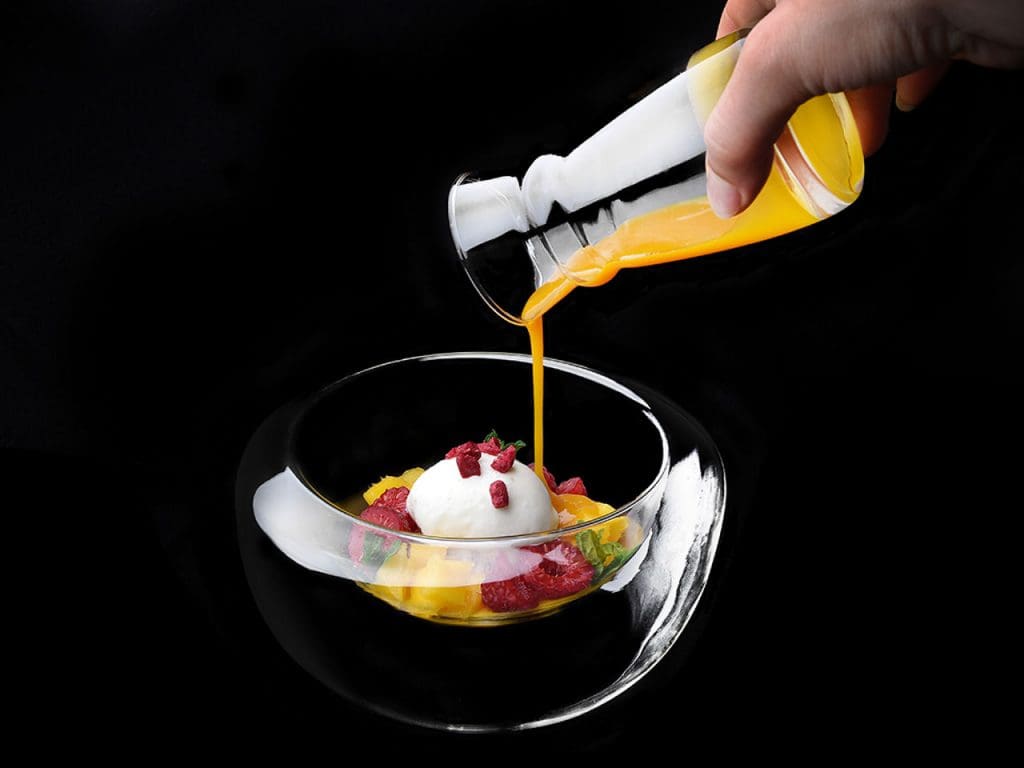 If you're looking for a relaxing break and a gastronomic insight into the Tuscan lifestyle, this is it. Silvia and Riccardo Baracchi's 17th-century family residence, set amongst the vineyards and olive trees that surround the small Etruscan city of Cortona, is a true delight.
The cookery classes organised by Silvia are a unique gastronomic experience. In her cuisine, fresh products are drizzled with oil from the estate's olive trees, and the wine comes from vines grown in line with biodynamic principles. Other regional products, such as the Chianina beef, are chosen with care. Developing local synergies is natural here, as is the concept of a circular economy: food waste is strictly monitored.
In between the cooking classes get initiated into the art of falconry, which recently became a UNESCO world cultural heritage. The courses are organised on request for at least four people and teach the basics of falconry, tools and its history through the centuries. The services of the town's expert falconer would be available. And, if you wish to enjoy the travel experience of a lifetime – try a true Tuscan lifestyle travel experience, where you could go hunting partridge or wild boar with Riccardo, the Falconiere's owner.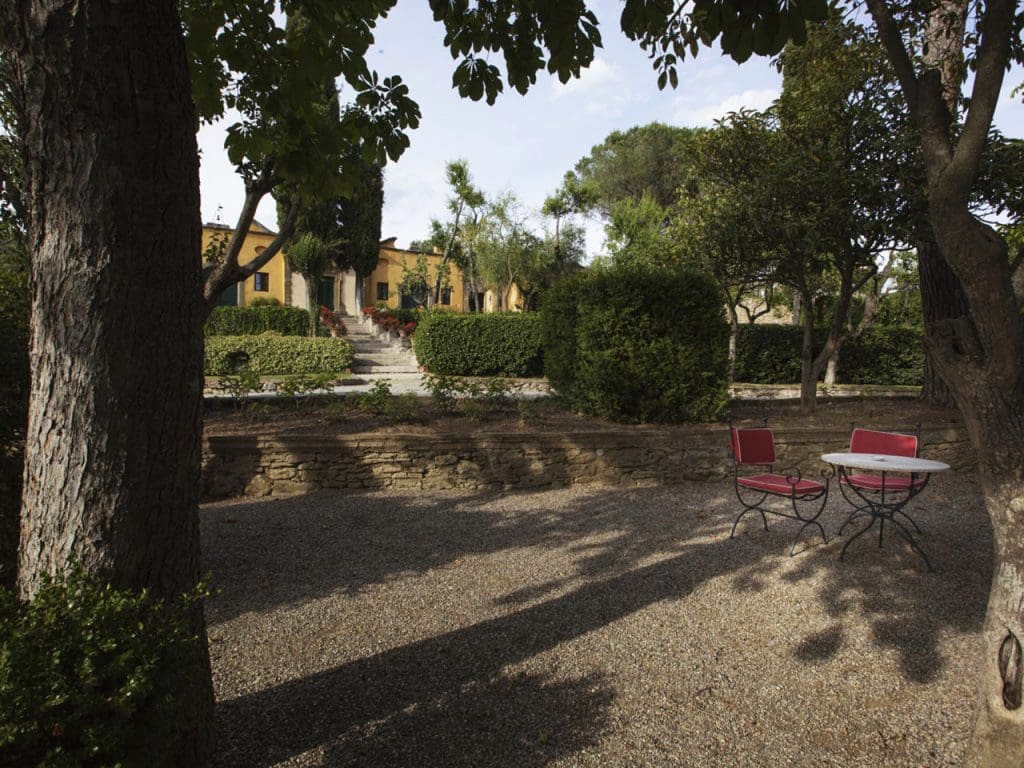 Other unforgettable travel experiences and activities you could avail of our golfing, horse riding, fishing, water skiing, biking, sailing, mountain biking, jogging, archaeological excursions, hiking, Nordic walking, wine tastings, and helicopter tours.
Biking Tour in Provence, France
Get immersed in an active vacation as you burn calories hiking/biking/walking/ or taking a multisport trip because it's often just a better way to see the destination in more detail. The idea is to 'slow down to see the world', according to one well-known tour operator. Top-shelf luxury competitors like Backroads, Trek Travel, Gray & Co., and Italian newcomer Tourissimo, all arrange incredible bike trips, so if you want to burn those extra calories and be immersed in your destinations of choice, then go for it!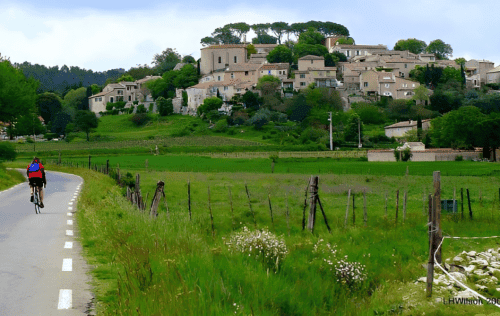 Take the Provence Luxury Biking and Culinary Tour and inhale the essence of this pristine countryside while pedalling along through sleepy hillside villages and along endless fields of lavender. Enjoy delicious local cuisine and the powerful, full-bodied red wines of the Chateauneuf-du-Pape region.
Discover the natural beauty of Provence, where every few miles the landscape changes into ever more breathtaking views and where locally grown wines and freshly grown foods grace every table.
Stay at the 5-star spa and winery luxury hotel, La Coquillade, owned by the BMC Pro cycling team owner. Located in the heart of the Luberon Valley, this beautiful resort offers incredible riding and spectacular views of the magical Provence countryside. Enjoy delicious gourmet meals and local wines.
La Coquillade offers a whole new concept of village luxury. Indulge in a multifaceted travel experience that caters to spirit, gourmet dining, Spa, vineyards, and cycling. Perched on a hill, the hotel offers stunning views over the Luberon and Mont-Ventoux, in Gargas in the Vaucluse – a perfect spot for lovers of the great outdoors.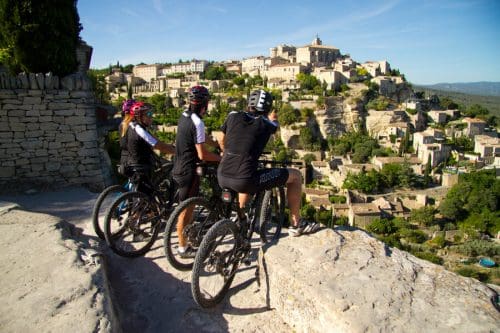 Cycling at La Coquillade is a blast for sports lovers and for anyone who loves exploring, because of the sheer number of services proffered by the resort. You can hire one of their famous BMC bikes at your convenience and set off to explore the splendid countryside. Some stunning routes include the charms of the Luberon and its wildlife. If you're more adventurous, hire a mountain bike and scale the legendary Mont Ventoux, and also try the passes in the Mountains of Vaucluse.
River Cruise On the River Nile, Egypt
River cruising has gained much popularity in recent years and is a hot trend with honeymooners. River cruising promises many attractions – apart from the fact that there's no sea sickness to contend with, you will enjoy personal service and the ability to visit many desirable "ports" that are not on the ocean, from exclusive islands to inland European cities to the natural wonders of the Amazon.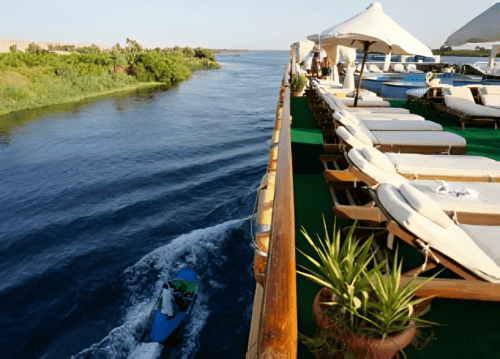 If you're looking for some mystery, history, and grandeur, take a river cruise to Egypt, along the River Nile. Get steeped into the wonders of Egyptian culture, the gripping story of the history that shaped it, from Moses to the great emperor Julius Caesar and his lover Cleopatra, queen of Egypt.
You can select from the most luxurious cruise ships like the Oberoi Zahra, a five-star Luxury Nile Cruiser, which offers to take you scuba diving in the Red Sea and a visit to the High Dam and Philae Temple among other unique travel experiences. Other luxury cruise ships on the Nile include the Farah Nile cruise, Alexander the Great, Sonesta Star Goddess Cruise or Mövenpick Royal Lily Cruise, and Chateau Lafayette Nile Cruise among others.
The Nile beckons visitors year after year with its mesmerising mysticism. Itineraries include stunning visits to Cairo, the capital of Egypt, with shore excursions to the Pyramids of Giza, the Sphinx, and the ancient city of Memphis. Here are some of the highlights that you will enjoy when you opt for an Egypt river cruise along the River Nile:
Karnak Temple, Luxor
Be amazed as you enter the ancient world in Luxor's Karnak Temple. Enjoy the light show, and engage with an Egyptologist, who will explain many of the features of the temple complex. Check out the sound and light show in Lower Nubia, near the Temples of Abu Simbel. For some added fun, attend a traditional Galabeya party onboard the ship, filled with native music and high jinks.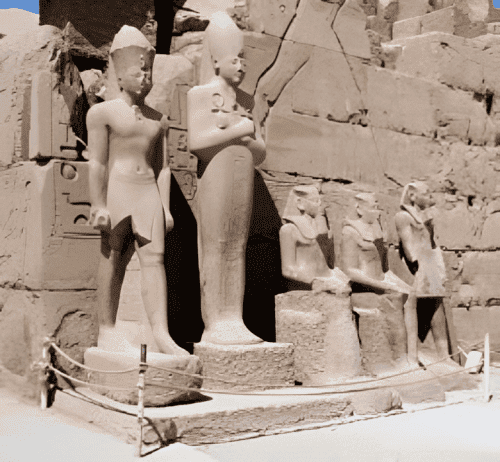 Egyptian Hieroglyphics
Many Nile cruises offer the services of a skilled Egyptologist who can enlighten you on the language, society, and history of Egypt – full of enriching travel experience stories for all onboard. Take a trip to the famous Khan el-Khalili Bazaar and sample some authentic street food. Enjoy a stimulating cup of the best Arabian coffee in the world and visit Al-Azhar University.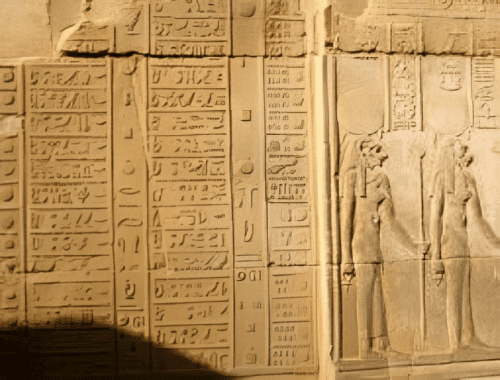 Great Sphinx and Pyramids Of Giza
Many itineraries start in Cairo, the capital of Egypt, where you can journey by camel to the Pyramids of Giza and the Great Sphinx. You can also learn more about ancient Egypt at the Museum of Egyptian Antiquities, which has a vast array of artefacts, including a gold mask of King Tut. Other attractions include the Citadel of Salah al-Din, the Mosque of Muhammad Ali and the Egyptian Museum.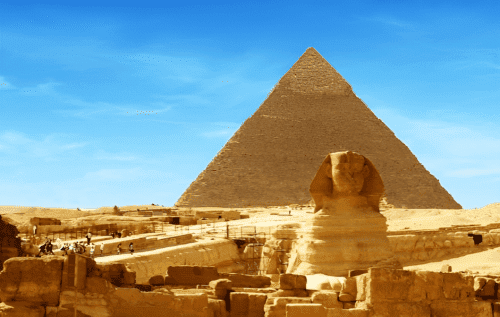 Some itineraries also include Lake Nasser, a reservoir created by the Aswan High Dam, which is surrounded by some incredible sites, such as the Kalabsha Temple of Nubia and the Wadi El Seboua.
Egypt River Cruises offer many luxury yachts that offer the ultimate in luxury Nile cruises. An epitome of style and comfort, many are available for charter. You also have the advantage of tailoring your cruise to suit each day's sightseeing by offering an a la carte style touring itinerary.
Read more: Latest