Explore some great trekking trails as you camp amidst India's great outdoors.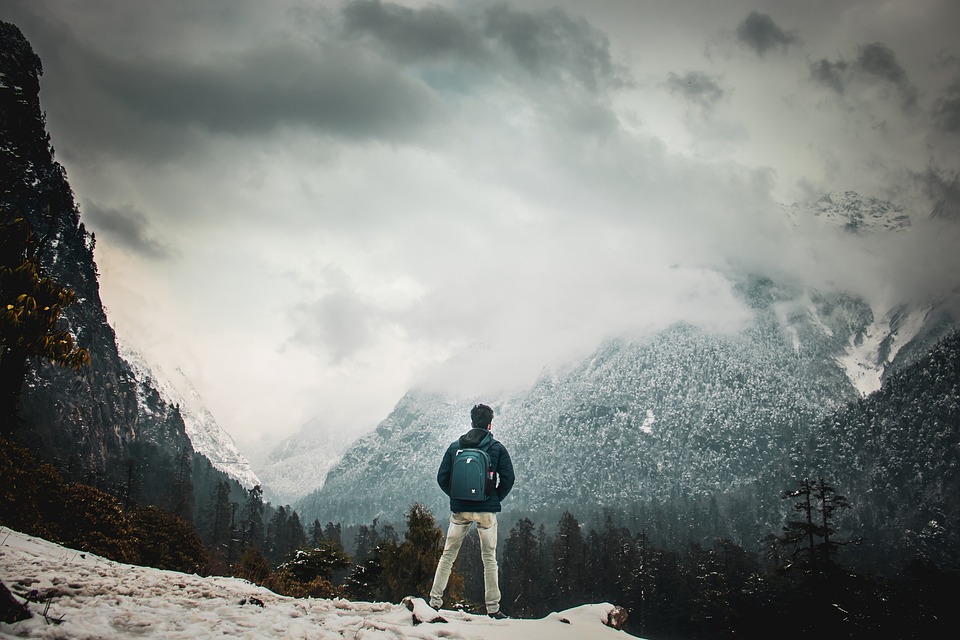 Trekking and camping are some of the best ways to connect with nature. A vacation into the woods is a welcome respite from city life, and all you need is a bag full of basics and the company of good friends or a special someone. The most memorable experience can be sleeping under a blanket of twinkling stars while surrounded by gorgeous landscapes.
In Kannada, Kudremukh means "horse's face." The peak's unusual shape has given it this name. It is the third tallest peak in Karnataka, behind Mullayyangiri and Baba Budangiri, at an elevation of 6,207 feet. It's a lovely trek through the misty valleys and rolling green hills. You'll pass through grasslands, forests, and a number of minor waterways on your way there.
Kudurekuha Jamly has some great trekking and camping trails, which can be explored with the help of experienced guides. The trekking trails are full of lush forests and stunning views, making it an ideal destination for adventurers. Depending on your interests, you can choose from a range of routes including climbing up rocky hills and crossing through dense jungles.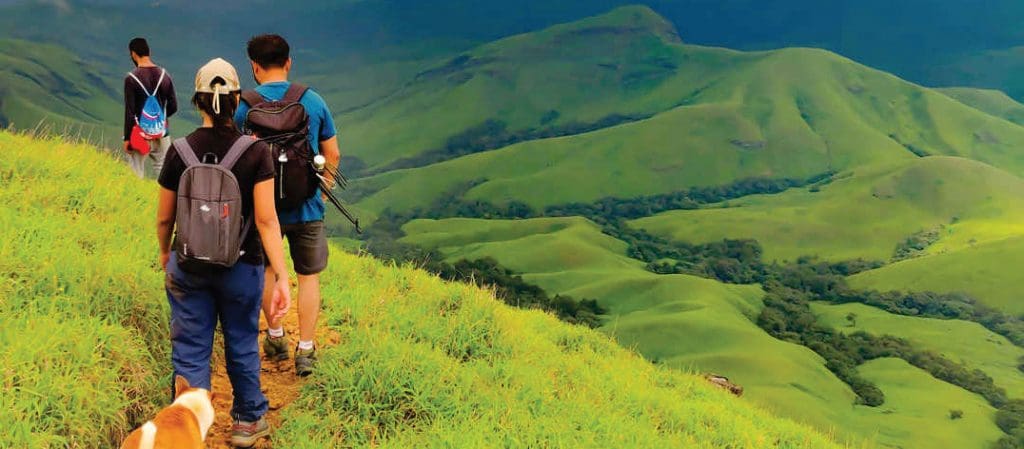 The camping sites in Kudurekuha Jamly are well-equipped and safe, so you can enjoy a peaceful camping experience. The campsites have several amenities like toilets, water sources, and cooking facilities. In addition to this, the campsites also offer some amazing activities like rock climbing and rappelling.
Kudurekuha Jamly is not just about adventure and camping; it also has some beautiful spots to explore. You can take a guided tour of the nearby hills and valleys or venture out on your own and explore the hidden gems of this place. There are several places that offer spectacular views, so you can capture stunning pictures during your trip.
Rajmachi, Maharashtra
Rajmachi Fort in Maharashtra is one of the most stunning medieval forts in the Sahyadri mountains, situated amid the rough slopes. This fort is ideal for trekking and camping because it is surrounded by lush green mountains, stunning flora and fauna, waterfalls, and verdant valleys. Explore the history and architecture of the Shrivardhan and Manaranjan Forts with your friends and family.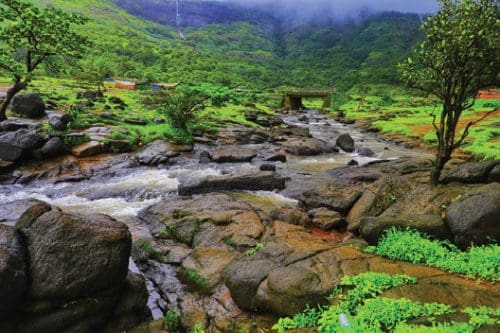 From the twin forts of Rajmachi – Shrivardhan and Manaranjan, you can enjoy spectacular views of lush greenery and majestic waterfalls. It's also a great place to spot wildlife such as leopards, wild boars, deer, and various birds.
Along with trekking, camping is another popular activity here. You can camp in a makeshift tent or take shelter in the forts, both of which offer breathtaking views. Not only does Rajmachi have incredible natural beauty, but also has some fascinating historical monuments like Buddhist caves and temples from the 16th century.
The nearby Bhairi Caves are especially noteworthy as they contain some intricate carvings and paintings. So why wait? Make your way to Rajmachi and enjoy an unforgettable time in nature!
Cherrapunji, Meghalaya
Cherrapunji is a sub-divisional town in the East Khasi Hills district of the Indian state of Meghalaya. The town is known for having one of the wettest climates on the planet, with rain falling throughout the year. The weather in the destination will always be cool and pleasant, regardless of the season you visit.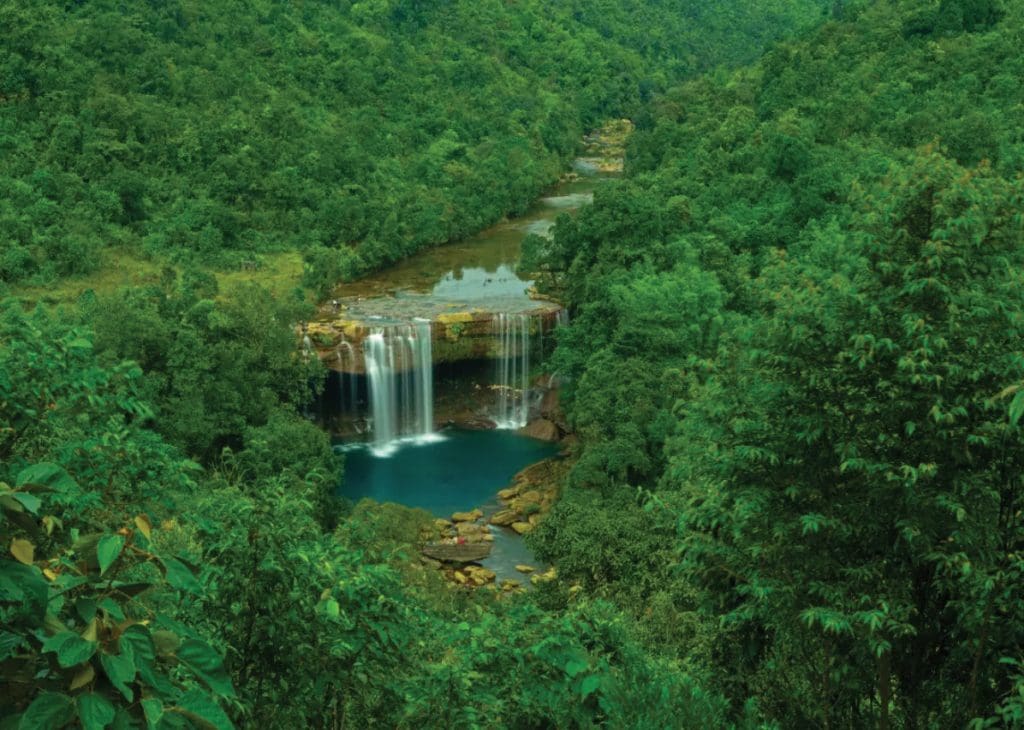 The sunsets and sunrise in Cherrapunji are gorgeous, and the fresh air and calming views of nature will leave you feeling relaxed and inspired. Plus, it's a great place to spot some exotic birds, butterflies, and more. Make sure to pack your binoculars for an even better bird-watching experience!
The experience will be enhanced with a historical walk in the region and a romantic outing on Lovers Road. You can also try completing the Nohkalikai Falls trek for an adventurous day out! No matter what you decide to do in Cherrapunji, it's sure to be a memorable experience. So why wait? Get packing and head over to this beautiful destination in Meghalaya today!
Wayanad, Kerala
At this lovely trekking and camping area, you may hike through dense forests, lush valleys, and high-altitude cold deserts, get off the beaten path, participate in adventure sports activities, and much more. Deep forest camping, staying with tribals, enjoying local food, road vehicle rides, jungle safaris, and peak climbing expeditions are all available. Join in other thrilling activities such as zip line, human slingshot, human gyro and trampoline park and have the time of your life.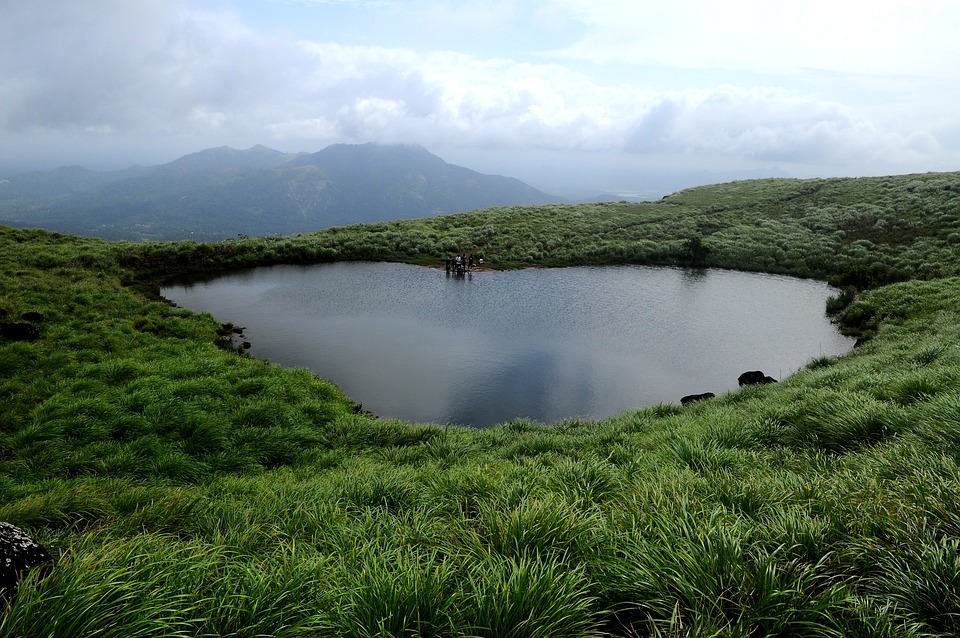 The Neelimala and Banasura Sagar Dam are spectacular spots for trekkers, while Chembra Peak is one of the most popular treks in Kerala. Apart from trekking, Wayanad is also known for its numerous wildlife sanctuaries and national parks like Wayanad Wildlife Sanctuary, Tholpetty Wildlife Sanctuary, and Muthanga Wildlife Sanctuary. Here you can spot animals like tigers, elephants, gaurs, sloth bears, deer, monkeys, and various species of birds.
Wayanad is also home to several breathtaking waterfalls such as Meenmutty Falls, Soochippara Falls, Kanthanpara Falls, and Thusharagiri Waterfalls. Wayanad is known for its amazing hill stations like Vythiri, Lakkidi, Puliyarmala, and Kottamundu. There are also some great Ayurvedic Resorts in Wayanad which provide a wide range of therapies and treatments to relax your mind, and special food and diets to keep your body fit.
Wayanad is also famous for its festivals like Puthari and Onam, which are celebrated with great enthusiasm in the district. It is an ideal place for people looking to explore nature in its most pristine form. Wayanad promises an unforgettable experience to all its visitors!
Kasol, Himachal Pradesh
Himachal Pradesh is a trekkers' paradise. The Kasol Kheerganga Trek begins in Kasol, a tiny village in Himachal Pradesh's Kullu district. It is tucked away in the picturesque Parvati Valley and is quickly becoming a popular destination for budget travellers. Kheerganga's history is thought to extend back thousands of years when the natural site was created as Lord Shiva's home. The Kasol Kheerganga (Khir Ganga) hike is a popular choice among backpackers in Kasol and Kullu.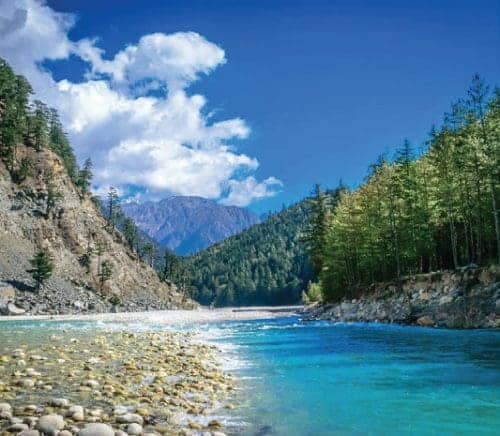 Let's begin with Kasol. From here, you will pass through the Parvati Valley and eventually reach Kheerganga. The trek is mostly uphill but don't be discouraged – it's a great way to experience the majestic beauty of this region. As you ascend higher, you will see stunning views of the mountains and lush green forests. You will also encounter many beautiful waterfalls and streams along the way. Once you arrive at Kheerganga, you can enjoy a refreshing dip in its hot springs and relax in the peaceful atmosphere of the region. There's also the opportunity to visit nearby attractions such as Tosh village and Rudra Nag temple.
The Kasol Kheerganga Trek is suitable for beginners as it doesn't involve any technical climbing. However, it is important to equip yourself with the right supplies and take necessary precautions when trekking in this area. Additionally, you should be prepared for the varying weather conditions that you may face along the way. All these factors combine to make it an enjoyable experience for all levels of trekkers.
Overall, the Kasol Kheerganga Trek is an excellent way to explore the Himalayan region and experience its breathtaking beauty. With its easy access, stunning views, and plenty of opportunities for relaxation, it is sure to provide an unforgettable journey for all types of travellers. So why not take a chance and get ready for the adventure of a lifetime?
Yuksom, Sikkim
The Yuksom Dzongri Hike, which leads to the famed Goecha La, is the most popular trek in Sikkim. The best walking trail in Sikkim, Goecha la Trek, takes trekkers up and closer to the mighty Kanchenjunga, as well as a majestic vista of the other Himalayan giants inside the mountain ranges. The Yuksom-Dzongri Trek, which is a continuation of the Dzongri Trek, takes travellers beyond the meadows to the natural domain of the towering peaks, where they can experience the raw trekking adventure at its best.
The route passes through several picturesque villages, lush green forests and rhododendron-filled meadows. Along the way, one can camp in alpine meadows and witness some of the most spectacular views of Mt. Kanchenjunga, Mt. Pandim, and many other snow-capped Himalayan peaks.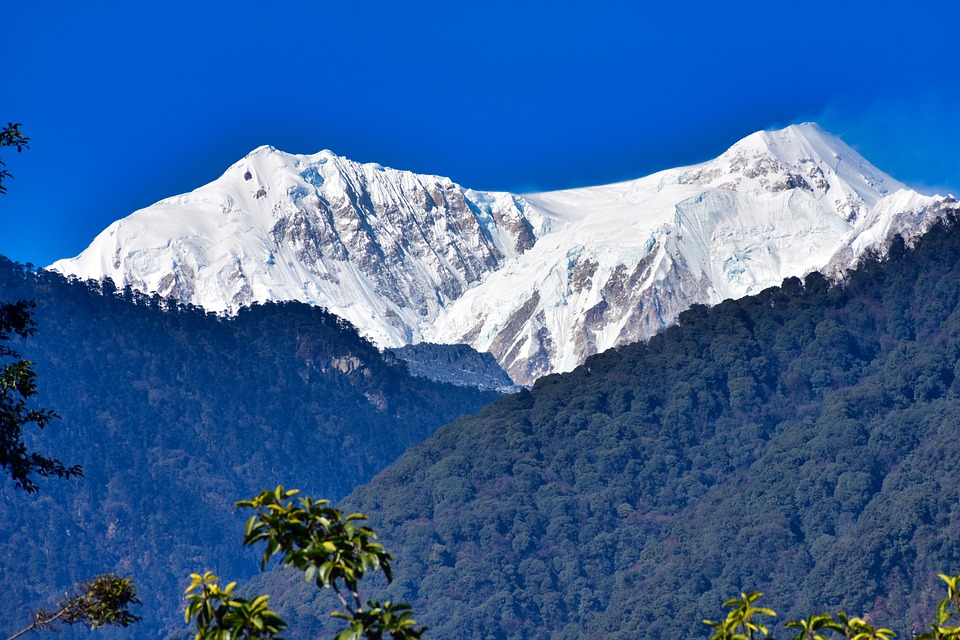 After reaching Goecha La, one can enjoy mesmerizing views of the pristine peaks and glaciers. The trek is ideal for those seeking an adventurous holiday experience in the Himalayas. It is suitable for both amateur and experienced trekkers alike; however, it is important to be equipped with all the necessary gear and supplies to enjoy a safe and successful trek.
Additionally, it is highly recommended to travel with an experienced guide or group to ensure that the trek is properly planned and executed. All in all, the Yuksom Dzongri Hike offers an unforgettable experience of some of the most beautiful Himalayan landscapes and an opportunity to truly appreciate nature's beauty.
Manebhanjan, West Bengal
The hike route from Sandakphu in the Darjeeling district begins in Manebhanjan, a tiny township at an elevation of 7,054 feet. Singalila and Sandakphu are both accessible from here. It is a year-round hike with varying views, such as in the fall when rhododendrons can be seen all along the trail. The greatest time to visit is from October to December when the sky is likely to be clear and one can see all of the peaks.
The hike route from Sandakphu follows a winding path up to the top. The views are breathtaking as you climb higher and higher, with majestic mountains like Everest, Kanchenjunga, Makalu and Lhotse coming into view.
Along the way, you will also pass through charming villages that offer a glimpse of life in the Himalayas.
As you ascend, you will be surrounded by some of the most gorgeous rhododendron forests in the world. Once you reach Sandakphu, you will be rewarded with a spectacular view of Kanchenjunga and its surrounding peaks, making your journey all the more rewarding.
The hike from Sandakphu to Phalut is a little more challenging, but just as rewarding. The trek is filled with stunning mountain views and lush forests that will take your breath away. You will pass through small villages along the way, providing some cultural insight into the lives of locals in this part of India.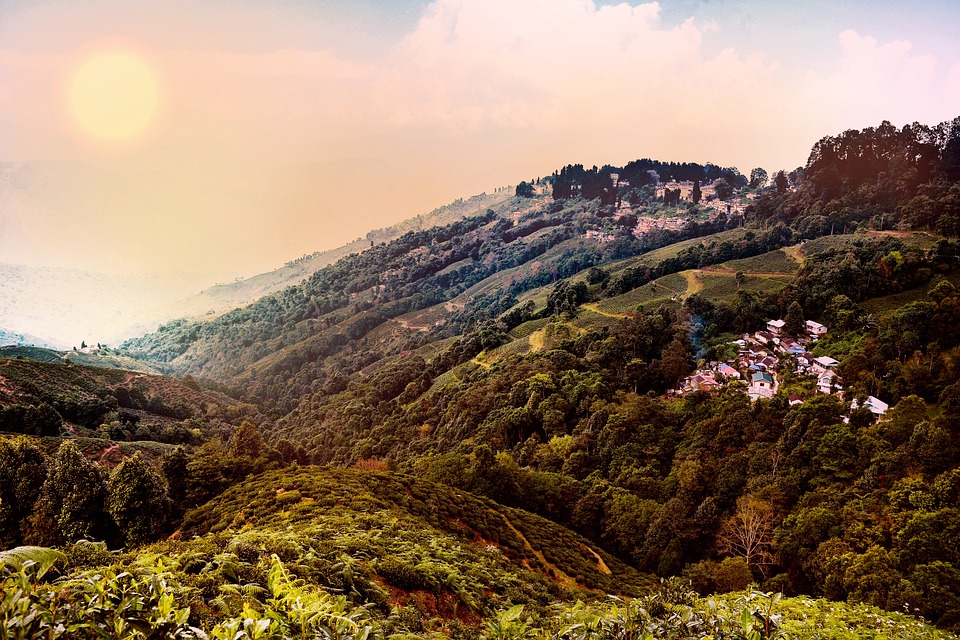 On your journey, you will also get to see incredible wildlife such as yaks and blue sheep. As you reach Phalut, you will be rewarded with a stunning view of the Himalayas that makes the journey worth it.
Finally, the hike from Sandakphu to Kalapathar is one of the most challenging and rewarding hikes in India. It takes you through some of the most beautiful and rugged terrains in the world. Along the way, you will get to experience stunning views of the Kanchenjunga Massif and some of its lesser-known peaks. You will also pass through quaint villages where you can learn more about local culture and enjoy traditional Himalayan cuisine. When you reach Kalapathar, you will be rewarded with a spectacular view of the glistening snow-covered mountain peaks.
No matter which route you choose, the hike from Sandakphu offers some of the most rewarding experiences in India. You will be surrounded by stunning views, lush forests and rugged terrain that will fill you with a sense of awe and accomplishment. You will also get to learn about the culture of the locals in this part of India, making it an unforgettable journey. So if you're looking for an adventure filled with rewards, then look no further than the incredible hike from Sandakphu!
Bhitarkanika, Odisha
After the Sunderbans, Bhitarkanika is India's second-largest mangrove habitat.
The National Park is mainly a network of streams and canals that are inundated with water from the Brahmani, Baitarani, Dhamra, and Patasala rivers, creating a unique ecology.
Bhitarkanika is India's second-largest mangrove habitat and is a wonderful destination for keen trekkers, with its immense forest expanse and a wide variety of wild animals. The area includes two large and numerous smaller islands, along with creeks and estuaries, offering an opportunity to explore the untouched beauty of nature.

The national park also provides great opportunities for bird-watching enthusiasts as it is home to many rare species of birds like White Bellied Sea Eagle, Osprey, Pallas's Fish Eagle, and White-rumped Vulture. Apart from this, different species of reptiles like Olive Ridley turtles, Crocodiles, saltwater crocodiles, and Estuarine crocodiles can also be found here.
Bhitarkanika is an ideal place for nature lovers as it consists of many diverse ecosystems. The park is an essential breeding ground for Olive Ridley turtles and provides a great opportunity to witness the nesting process during the months of November to January. Visitors can also spot various species of mammals, including wild boars, barking deer, sambar deer, and spotted deer in the sanctuary.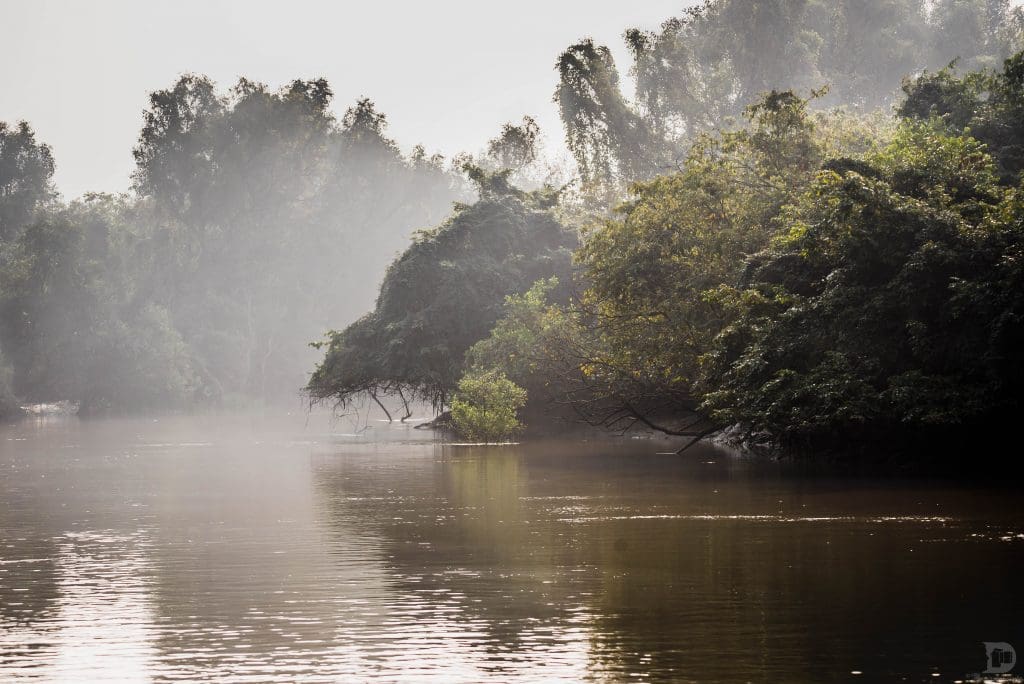 In addition to wildlife viewing and bird watching, tourists can also indulge in some adventurous activities such as fishing, boating, and kayaking. Boats are available for hire in the park to explore the creeks, estuaries, and rivers that surround it. Kayaking is quite popular among visitors due to its exhilarating experience on a calm river. Bhitarkanika is one of the best places to visit in India for eco-tourism!
The park also provides great facilities for accommodation to visitors, ranging from budget hotels to luxury resorts. There are also some camping sites near the park, where visitors can enjoy a peaceful stay amidst nature.
Overall, Bhitarkanika is an ideal destination to explore and appreciate the beauty of nature. With its wealth of diverse flora and fauna, this national park allows tourists to experience the unspoiled beauty of the Eastern Ghats.
Overall, Odisha is a wonderful destination for keen trekkers, with its immense forest expanse and undulating plains. This activity allows you to explore and take in the state's spectacular splendour.
Garhwal and Kumaon, Uttrakhand
The higher reaches of Uttar Pradesh are a sight to behold, surrounded and cocooned by the Himalayan range and with the Ganga River flowing right through it.
The greatest trekking trips in Uttrakhand are in the Garhwal and Kumaon regions, where you may select between an easy to moderate walk or a more challenging trek if you're feeling more adventurous.
From the snow-capped Himalayan peaks of Nanda Devi and Panchachuli to the picturesque valleys of Kedarnath, Badrinath, and Valley of Flowers, trekkers can explore some of India's most pristine natural beauty. Popular trails such as the Rupin Pass Trek, Kauri Pass Trek, and Roopkund Trek offer stunning views of the majestic mountains and challenging trekking routes. For those looking for an even more rigorous challenge, there are high-altitude treks to the base camps of popular Himalayan peaks such as Nanda Devi, Kamet, Trishul, and Panchachuli.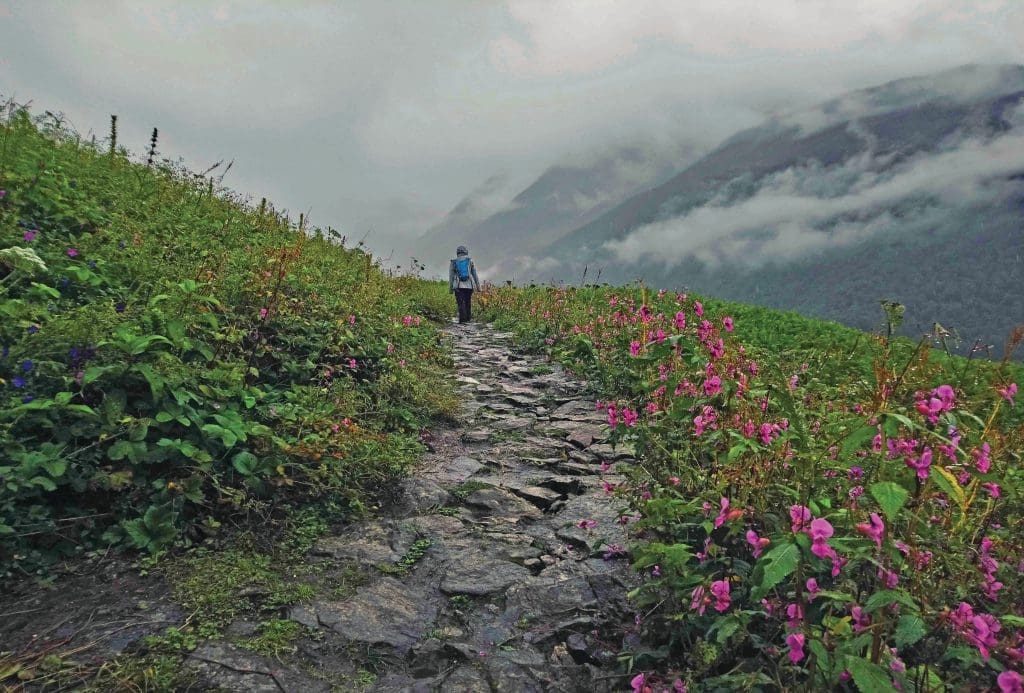 For a truly unique experience, trekkers can visit the remote Roop Kund Lake, where hundreds of skeletons have been discovered around its shores. It is believed that these are the remains of pilgrims who died here centuries ago in a catastrophic hailstorm. The fascinating mystery makes this trek an unforgettable experience.
Apart from trekking, Uttrakhand offers plenty of other adventure activities such as paragliding, rafting, rock climbing, and kayaking. There is something for everyone here, no matter the skill level or experience. Many tour companies offer full packages that include all the necessary gear and guides to ensure a safe and enjoyable adventure.
Patalkot, Madhya Pradesh
Patalkot is one of Madhya Pradesh's top campsites, where you may spend your vacation mingling with other campers, singing your heart out over the campfire, and having the time of your life!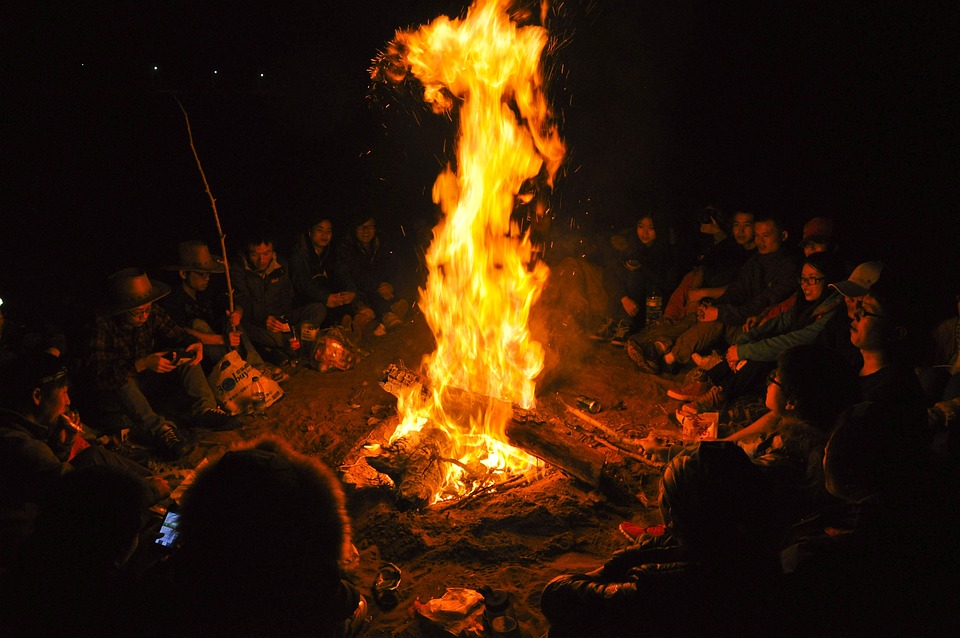 The dense forests, gurgling streams, and winding trails through them make for a unique experience. The beautiful panoramic views of the valley from the top of Patalkot are breathtaking. The various wildlife species here include wild cats, sloth bears, leopards, langurs, and many more. The area is also home to several important bird species. The rainforest of Patalkot is also home to a wide variety of trees and plants, including medicinal herbs and shrubs.
Trekking here can be both physically and mentally challenging as the terrain is often steep and difficult. A guide who knows the area well will be invaluable on your trek. Along the way, you will encounter traditional villages with old-world charm and hospitality.
Camping in Patalkot is also a great way to explore the area. There are several spots where you can set up camp and enjoy the natural beauty of the area. You can also visit nearby temples and other attractions when camping in Patalkot.
Overall, visiting Patalkot is a great way to connect with nature and explore the amazing landscape of Madhya Pradesh. You can also take part in various adventure sports such as rappelling, mountain biking, ziplining, and rock climbing while in Patalkot. There are several adventure sports companies operating in the area that can help you make your trip even more exciting and adventurous. With their help, you can explore Patalkot and its pristine hills to the fullest.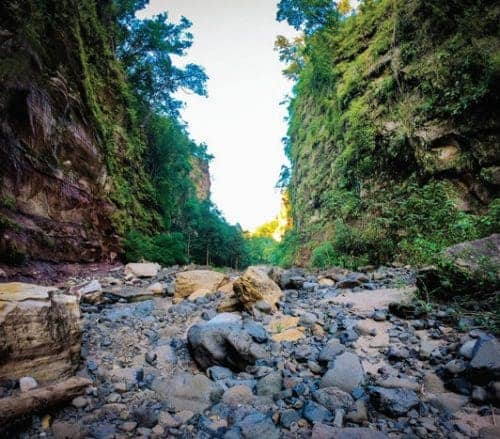 For adventure and environment lovers, trekking activities and camping out is a tremendous change and makes you one with nature. You can enjoy the stunning beauty of nature right there in its midst – from the comfort of your tent.
Read More: Latest