Hippocrates, the famous Greek physician of the classical period, said "let food be thy medicine and medicine be thy food." And so it is with Greek food.
The Greeks have been known to be passionate about their food, and rightly so. Greek cooking offers an incredibly rich and diverse array of foods and beverages that are the culmination of literally thousands of years of living, cooking, and eating.
While each Greek meal is fresh and inviting, it is also a trip back through Greece's history.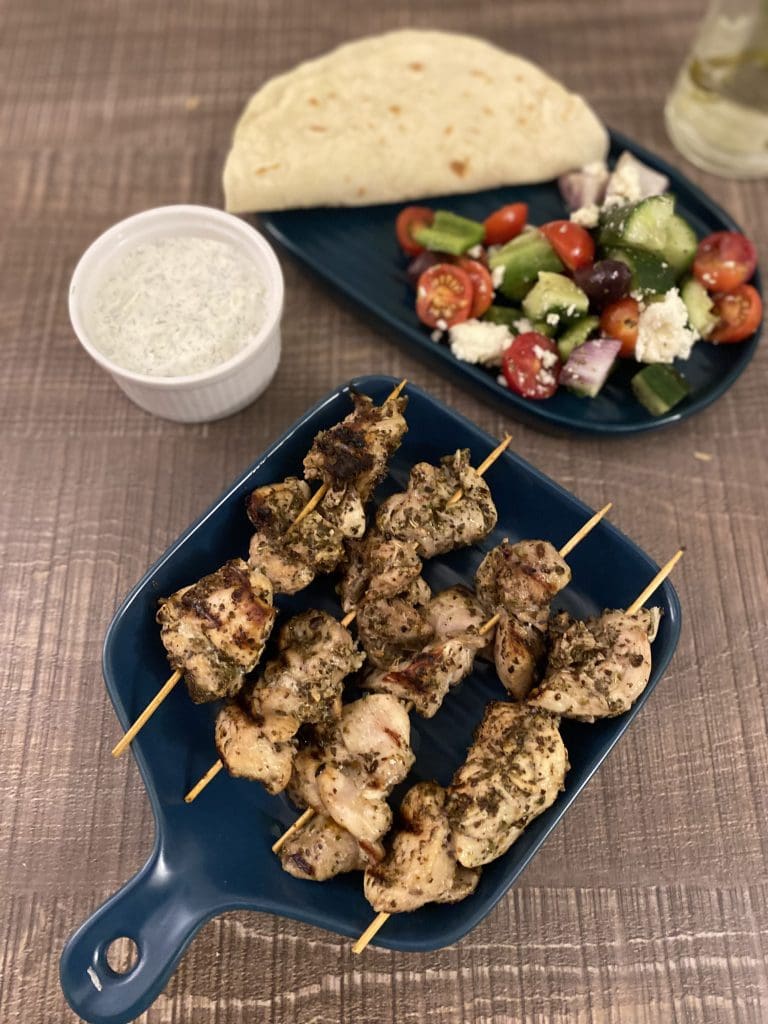 Traditional Greek food
The names of foods, cooking methods, and basic ingredients have changed little over time. Bread, olives (and olive oil), and wine constituted the triptych of the Greek diet for many centuries, just as they do today.
Greece is a nation of small farmers who produce an incredible array of mainly organically produced cheeses, oils, fruits, nuts, grains, legumes, and vegetables, supplemented by an array of greens and herbs that grow in the wild.
These are the foods that form the base of the traditional Greek regimen, to which they add both variety and nutrition. Greece's climate is perfect for growing for olive and lemon trees, producing two of the most important elements of Greek cooking.
With 20 percent of Greece made up of islands – and no part of the Greek mainland more than 90 miles from the sea – fish and seafood are a popular and a common part of the Greek diet. Lamb and goat (kid) are the traditional meats of holidays and festivals, and poultry, beef, and pork are also in plentiful supply.
A history of culinary influences
While Greek cooking has influenced and been influenced by other cultures, as have the cuisines of most countries, of all of those countries, Greece must be foremost in the ranks of having a "fusion" cuisine which is easily traced back to 350 B.C.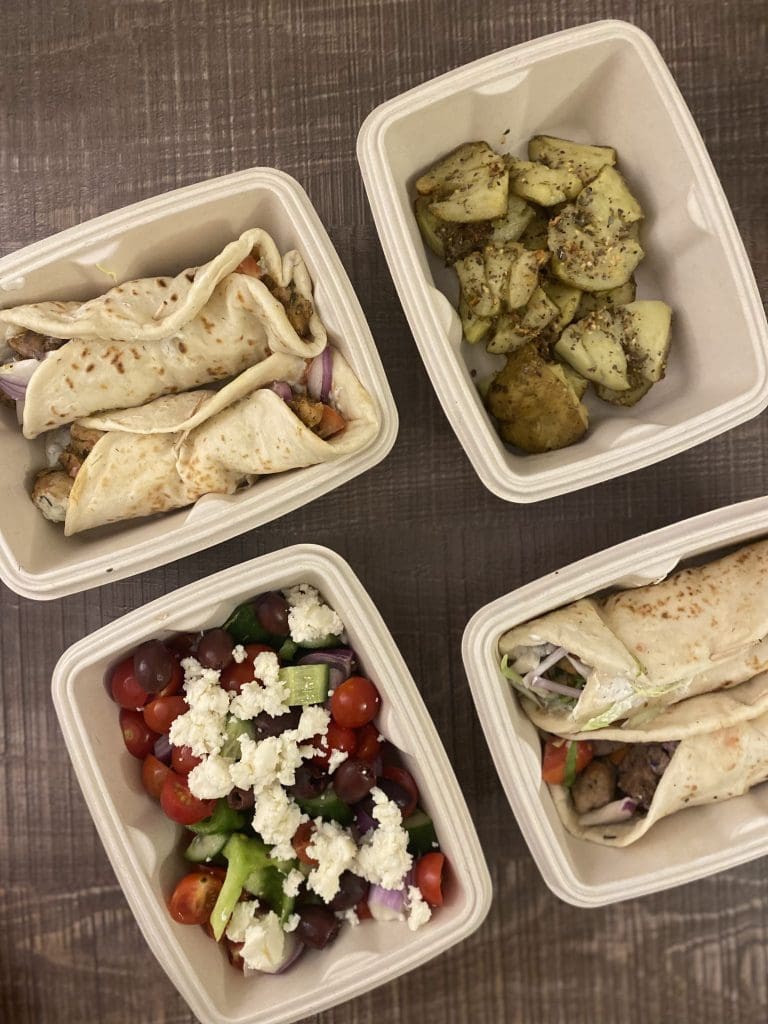 With each successive invasion and settlement came culinary influences – from the Romans, Venetians, Balkans, Turks, Slavs, and even the English – and many Greek foods have names with origins in those cultures, most notably the Ottoman Empire.
Dishes with names like tzatziki (from the Turkish "cacik"), hummus (the Arabic word for chickpea), and dolmades (from the Turkish "dolma"), that can be found in kitchens from Armenia to Egypt, have also found a home in Greek cooking and been adapted over hundreds of years to local tastes and traditions just like makaronia me kima (which is Greek-style meat sauces for pasta).
And during those times, the classic elements of Greek cuisine travelled across borders as well, adopted and adapted in Europe, North Africa, the Middle East, and … with Alexander the Great, farther east.
Greek food is simple and elegant, with flavours subtle to robust, textures smooth to crunchy, fresh and timeless. Preparing and enjoying popular Greek food, anywhere in the world, is an adventurous journey into the cradle of civilization and the land of the Gods of Olympus.
Discovering, tasting, experiencing Greek food: truly one of the joys we can all share.
Greek food lends itself to healthy cooking
Let's go through some health benefits of Greek food :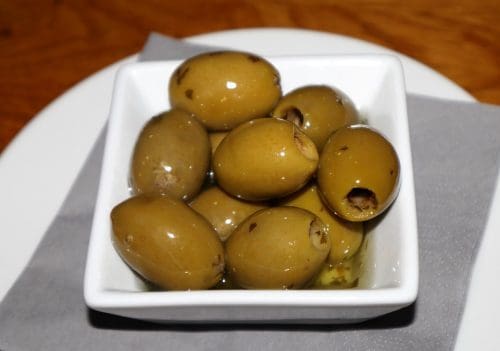 Using Extra virgin olive oil
It's the oil that is extracted from the first pressing of olives and is considered the finest with a sharp fruity flavor. This oil is made without any chemicals or industrial refining. Its quality and taste are influenced by the variety of olives used and the region in which they are grown. Greece is home to some of the best-known varieties of olives in the world which makes it one of the top three olive oil-producing countries. A drizzle here and a splash there, and the plate gets a healthier hue.
Choosing fresh and seasonal ingredients that are full of flavor
The Greeks use fresh fruits and seasonal vegetables that not only add colour to their meals but also make it a wholesome cuisine. Greek cuisine is beautiful in its simplicity.
Favouring locally produced organic ingredients
Greek cuisine uses a lot of local and organic produce, especially honey. Organic, raw honey is definitely a great alternative to refined sugar and it is used in most of their desserts. A lot of vegetables like tomatoes, aubergine, zucchini, spinach and potatoes are homegrown and garden-fresh. The climate in Greece is perfect for growing olive and lemon trees. The Kalamata olives from Greece are world-famous for their great quality and taste.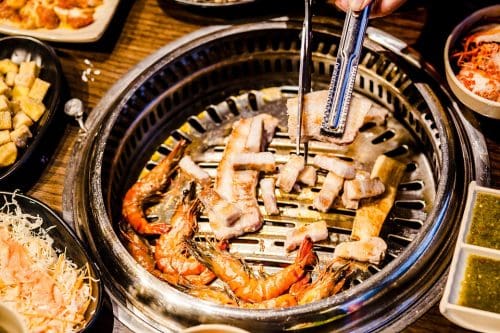 Keeping it light and simple
Greek cooking techniques are fairly simple and healthy like roasting, grilling and steaming. Greek cuisine emphasizes on cooking light with limited use of spices or heavy sauces.
Herbs help
The Greek mountains are blessed with an abundance of local wild herbs and spices. Fresh herbs can not only turn around a boring meal, but some of them are also natural healers. Greek dishes are dressed up with herbs like thyme, dill, parsley and oregano.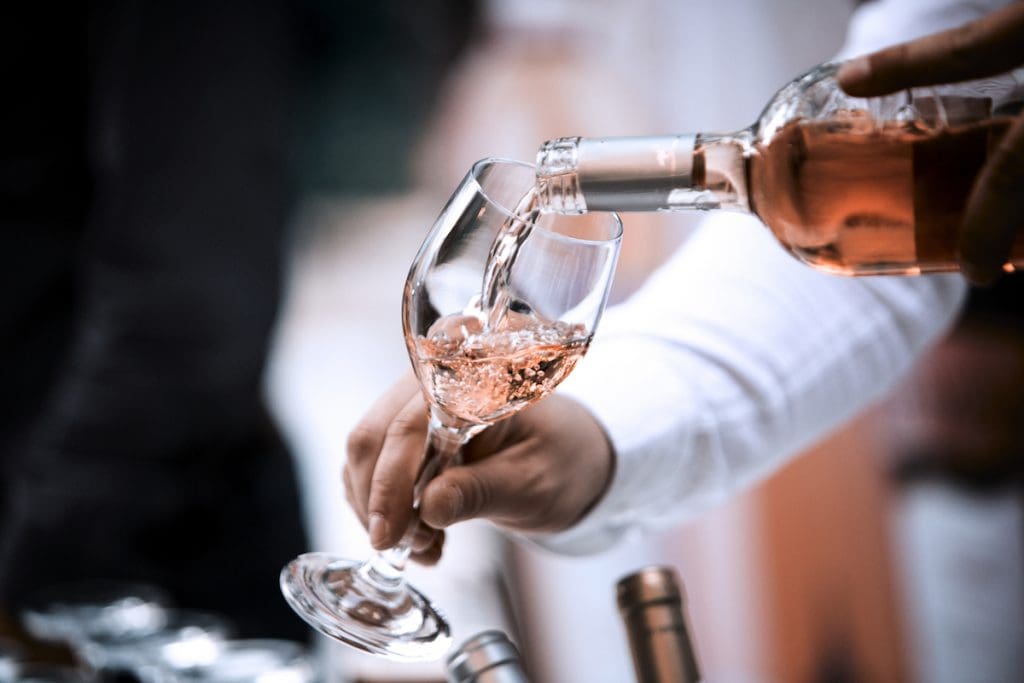 Sipping some red wine
Greece is one of the oldest wine-producing regions in the world with a rich history that dates back to almost 6500 years. Due to the favourable climate, they grow some of the best-known varieties of grapes. A glass or two of red wine usually accompanies their meals. Studies have shown that moderate consumption of red wine may be good due to the presence of antioxidants
My recipe for Tzatziki
Tzatziki is a creamy and flavourful yogurt-based dip that is used as a side to lots of Greek dishes. Thick Greek yogurt, bright lemons, refreshing cucumbers, and herbaceous dill make it perfect to snack on and use along with other dishes.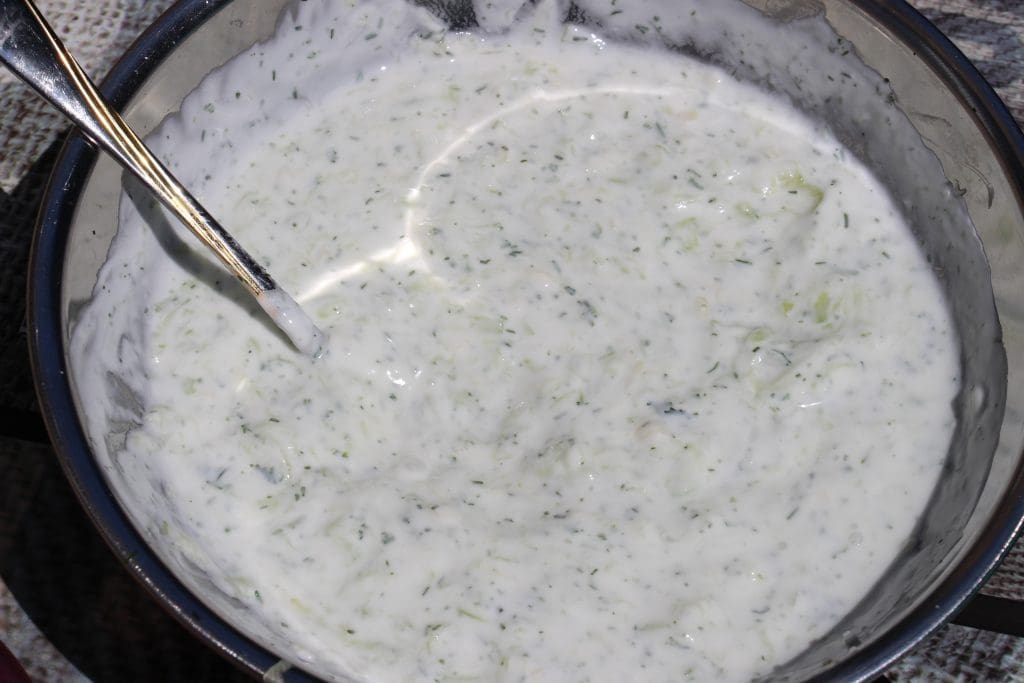 Ingredients
1 Seedless Cucumber
2 cups Greek Yogurt
1/8 teaspoon Cayenne Pepper
2 cloves garlic minced
2 tablespoons lemon juice freshly squeezed
2 tablespoons fresh dill leaves chopped OR 2 teaspoons dry dill leaves
½ teaspoon salt
½ teaspoon pepper
Method
Prepare the cucumber – Use a grater to grate the cucumber in a small bowl. Add ¼ teaspoon salt to it and mix, then let it sit for about 10 – 15 minutes. This will help draw out the water from the cucumber, so that we don't end up with a watery Tzatziki dip.
Mix everything together – In a medium size bowl, combine all the ingredients. Stir everything and adjust the salt and pepper as necessary.
Chill then serve – Cover the bowl with a plastic wrap and refrigerate for at least 4 hours before serving
Enjoy!
Greek food is perfect to enjoy for a week-day dinner and also to indulge in over the weekend. It's good for two people to share and even a crowd pleaser at parties and get-togethers.
(Author's Note: Sristi is a self-taught cook with a popular following of foodies who love what she delivers from her entrepreneurial venture Sristi's Kitchen. Among other cuisines that she caters from her kitchen, Greek food is definitely one of the most loved. Some of the Greek specialties from her kitchen are Chicken & Lamb Souvlaki, Greek Dolmades, Gyro Wraps, Kafta Patties, Roasted Meat with Greek Spices amongst the accompaniments and sides of salads and dips.)
Read More: Latest