Here are the 10 best things to buy in Jaipur, each a treasure, a symbol of its artisanal brilliance and royal legacy.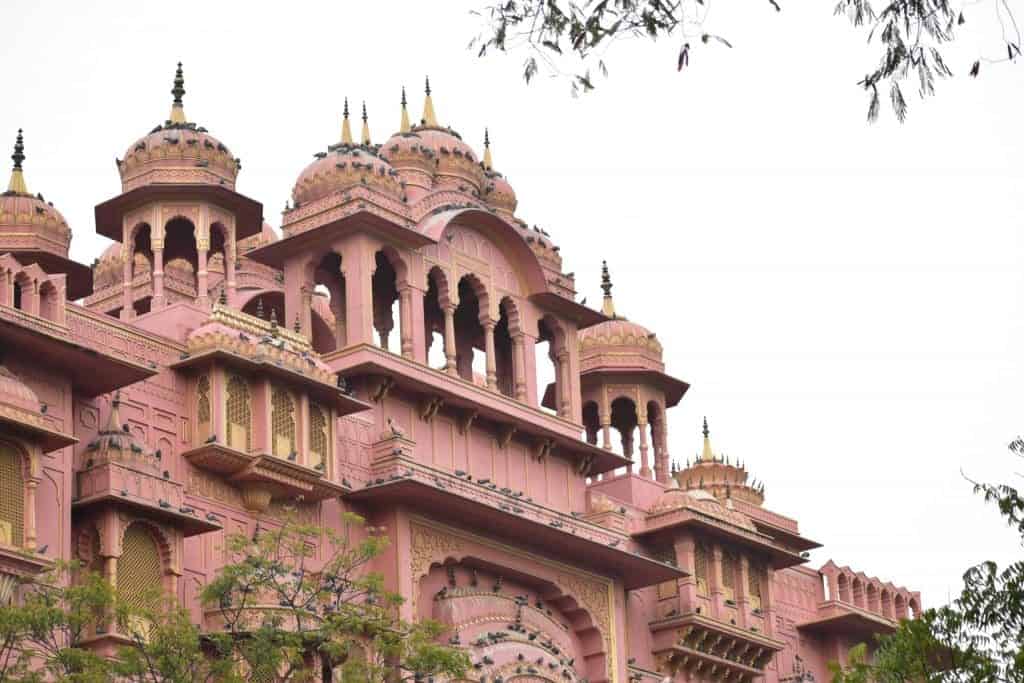 Jaipur, the illustrious 'Pink City' of India, is not just a visual spectacle with its grand palaces and forts; it's a treasure trove of historical artefacts and traditional crafts. Each market street and bazaar whispers tales of the past, offering keepsakes that are as much a piece of history as they are souvenirs.
Here's a guide to shopping in Jaipur, Rajasthan:
Jaipur Handicrafts: Echoes of Royal Artistry
Historical Insight: Jaipur's handicrafts, from intricately carved wooden items to hand-painted artefacts, echo the city's history dating back to the 18th century under the patronage of Maharaja Sawai Jai Singh II.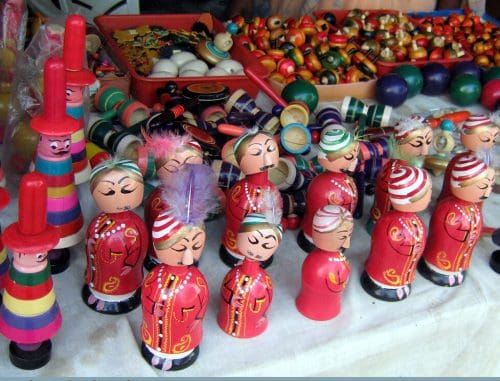 Where to Shop: Discover these ancient arts in the old-world lanes of Bapu Bazaar and Johari Bazaar.
Traditional Rajasthani Jewelry: A Legacy of Lavishness
Heritage Significance: The art of Kundan and Meenakari, introduced by Mughal artisans, has been embraced and perfected in Jaipur over centuries.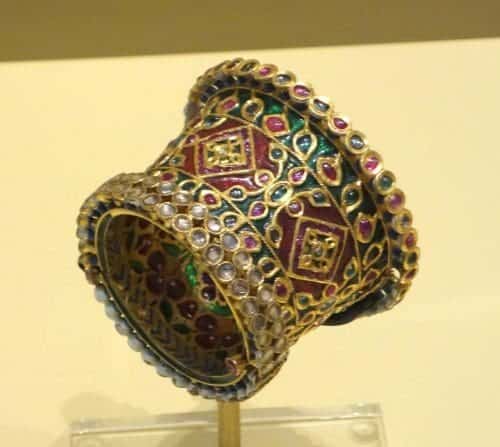 Where to Shop: The historic Johari Bazaar, a gemstone bazaar since the city's founding, offers an authentic experience.
Bandhani Textiles: Tied to Tradition
Cultural Roots: Dating back to the Indus Valley Civilization, the Bandhani tie-and-dye technique is a symbol of Rajasthani culture, with each color and pattern telling a different story.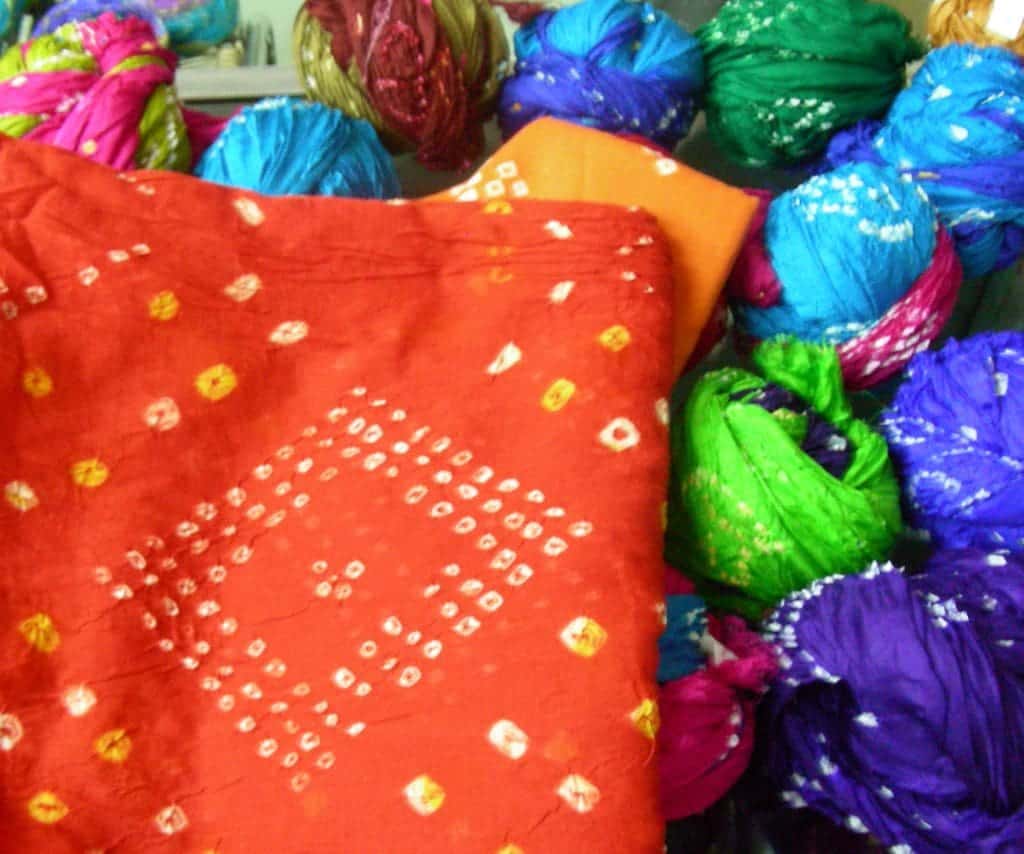 Where to Shop: Hawa Mahal Market, a bustling hub, presents a plethora of Bandhani sarees and scarves.
Jaipur Blue Pottery: A Persian Palette in Pink City
Artistic Origins: This unique craft, brought to Jaipur by Maharaja Ram Singh II in the 19th century, traces its roots to Turko-Persian origins, known for its eye-catching blue dye.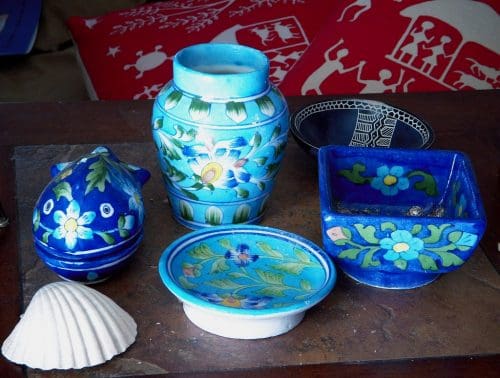 Where to Shop: Amer Road is lined with shops selling authentic blue pottery items.
Mojari Footwear: A Step Back in Time
Historical Footprints: Mojari, embellished with intricate embroidery, dates back to the Mughals, symbolizing the blend of regality and comfort.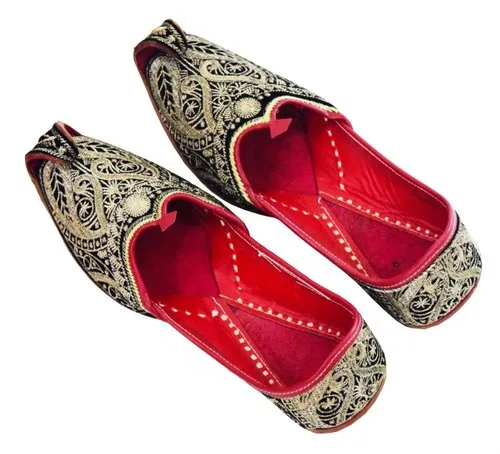 Where to Shop: Bapu Bazaar offers a diverse collection of traditional footwear.
Rajasthani Quilts: A Warm Embrace of History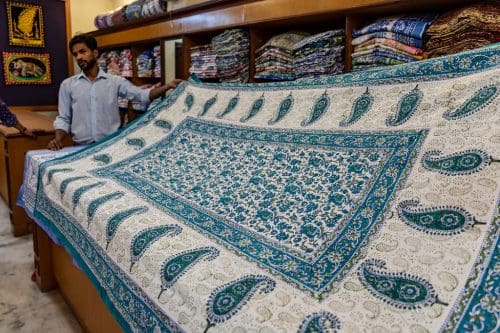 Legacy of Comfort: The light yet warm 'Jaipuri Razai' quilts, with a history entwined with Jaipur's cold desert nights, are renowned for their handmade quality.
Where to Shop: Near Hawa Mahal, the quilt market is famous for these heritage pieces.
Miniature Paintings: Portraits of the Past
Artistic Chronicle: These paintings, deeply rooted in the 16th-century Rajputana and Mughal eras, depict scenes of court life, nature, and mythology.
Where to Shop: Nehru Bazaar and various art galleries in Jaipur house these detailed miniatures, which are some of the best things to buy in Jaipur.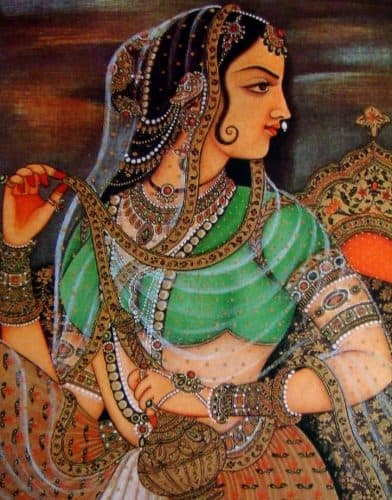 Lacquer Bangles: A Symphony of Colors and Culture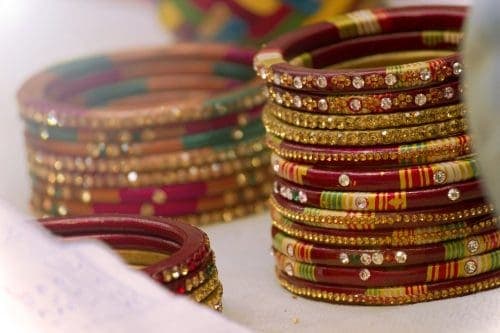 Cultural Reflection: Originating from the tribal art forms of Rajasthan, these bangles are not just accessories but narrate stories through their vibrant designs and are one of the best things to buy in Jaipur.
Where to Shop: The historic Maniharon ka Rasta in Johari Bazaar is a traditional hub for these bangles.
Rajasthani Spices: The Taste of Royalty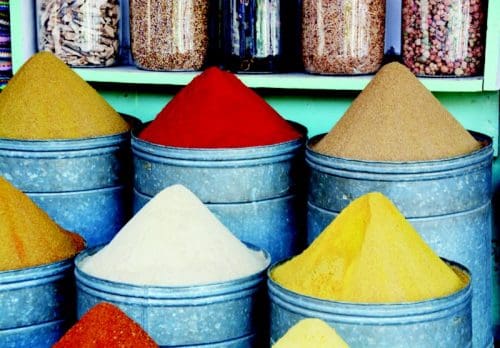 Spice Saga: These spices, integral to the royal kitchens of Rajasthan, offer a glimpse into the opulent lifestyle and culinary heritage of the Rajput rulers.
Where to Shop: The old city's spice markets are a sensory journey into this flavorful history.
Rajasthani Puppets: Stringed Stories of Yore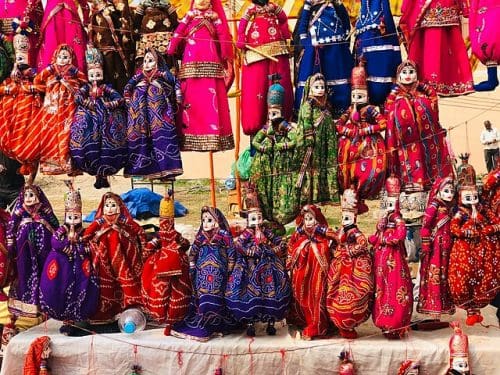 Folklore and Fantasy: These colourful puppets, representing characters from local folklore, are a playful ode to the storytelling traditions of Rajasthan.
Where to Shop: Around Jaipur City Palace, markets abound with these expressive crafts.
Wandering through its vibrant bazaars, one is instantly transported into a world where traditional craftsmanship and royal heritage blend seamlessly. From the bustling lanes of Johari Bazaar, famous for its exquisite jewellery, particularly pieces encrusted with precious gemstones, to the colourful array of textiles and fabrics at Bapu Bazaar, Jaipur's markets are a feast for the senses and there is no end to the list of the things to buy in Jaipur.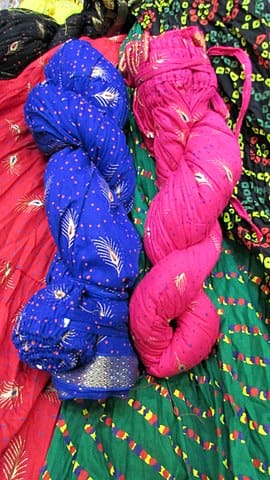 Local artisans showcase their skills through intricately designed puppets, hand-painted fabrics, and the famous blue pottery that reflects the city's artistic legacy. The aroma of freshly ground spices from the spice markets adds to the city's charm, while the softness of traditional Rajasthani quilts makes them irresistible souvenirs.
Shopping in Jaipur is not merely a transaction; it's an exploration into the city's royal past. Each item you take home is a fragment of Jaipur's historical grandeur, a tangible connection to a bygone era of kings and artisans.
Why Tourists Love Buying Souvenirs
When tourists traverse the globe, venturing into new cities, cultures, and landscapes, they often seek to capture the essence of their journeys in tangible forms. This universal inclination to acquire souvenirs is more than just a simple act of shopping; it's a deeply rooted aspect of the travel experience. But why do tourists gravitate towards purchasing items when they visit new places? The reasons are as diverse and enriching as the destinations themselves.
Firstly, souvenirs serve as cherished keepsakes, physical reminders of the adventures and experiences that might otherwise fade in memory over time. They act as personal mementoes that encapsulate the essence of a place, its culture, and the unique moments spent there. Whether it's a handcrafted artefact, a local delicacy, or even a simple postcard, each item carries with it a story, a slice of a journey, making it a priceless possession for the traveller.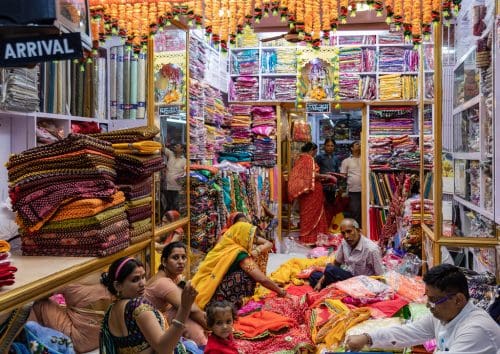 Moreover, these items often reflect the cultural richness and artistic heritage of the destination. Tourists are drawn to products that embody the local craftsmanship, traditions, and history. Purchasing such items is not just about owning a piece of art; it's about embracing and appreciating a culture different from one's own. This act of buying becomes a form of cultural exchange, a way for travellers to connect more deeply with the places they visit.
Additionally, souvenirs are a way for tourists to share their experiences with friends and family back home. These items are often given as gifts, allowing others to partake, albeit secondarily, in the joy and discovery of the traveller's experiences. Through these shared tokens, stories of distant lands and cultures are recounted and celebrated.
Lastly, there is an element of capturing the fleeting nature of travel. As tourists move from one destination to another, souvenirs become tangible evidence of their journeys, markers of their path across the globe. They are like pieces of a puzzle, each representing a different chapter of one's travel story, collectively painting a picture of their adventures.
In essence, the act of buying things as tourists is intertwined with the quest for experiences, the appreciation of foreign cultures, the desire to preserve memories, and the joy of sharing. It's a testament to the human desire to capture the ephemeral moments of wanderlust and keep them alive, long after the journey has ended.
Read More: Latest