Bike rides in India take you on breathtaking routes that wind through tea estates, hill stations, forts, and deserts and are one of the most sought-after experiences for any outdoor enthusiast.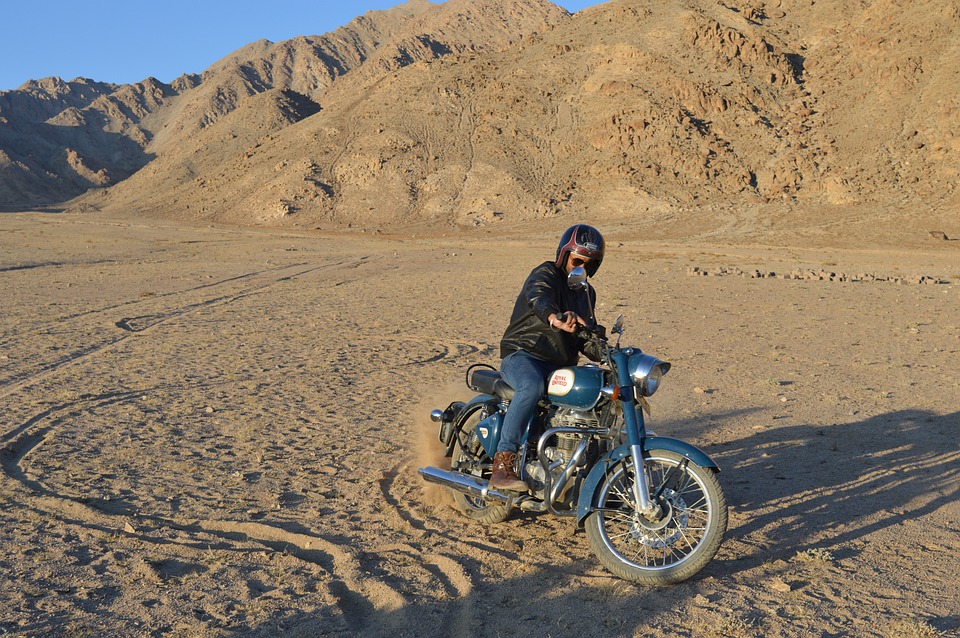 India offers a variety of great biking routes to explore its varied topography and culture.
It is immensely liberating to ride a bicycle, mountain bike, or motorcycle taking in the breathtakingly magnificent natural settings and camping in unique locations. During these journeys, you'll pass through small cafés serving some of the best food on highways, allowing you to take in the lovely green countryside, and gaze at clear blue skies. These biking trails will make you want to pack a backpack and experience its beauty.
Bike rides in India – through exotic locales – 15 adventurous biking rides that you must add to your travel bucket list: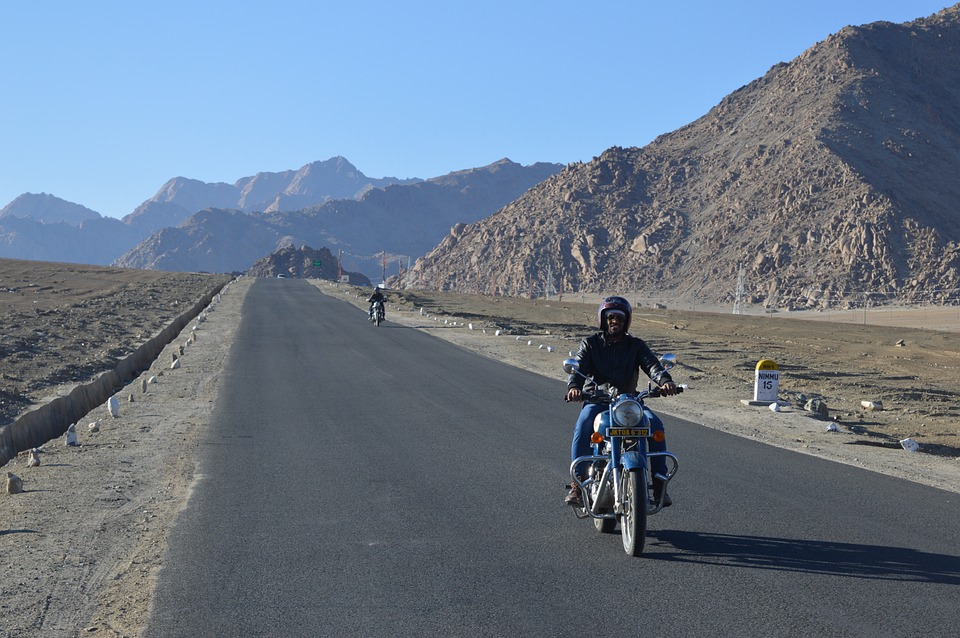 Bhutan to Sikkim
This 500 km route takes you through some of the most spectacular Himalayan passes. The terrain is tough but rewarding with amazing views of snowcapped mountains, forests, and picturesque villages, so representative of the lush beauty of North East India.
The route starts at Paro in Bhutan and goes through a number of small towns like Phobjikha, Wangduephodrang and Trongsa before reaching the border town of Geylegphug. From here you will join the highway that leads to Gangtok in Sikkim. The journey is full of steep ascents and descents as you pass through some of the most stunning landscapes in the region. Once you reach Gangtok, you can explore its many attractions or plan a side trip to Nathula Pass and Tsomgo Lake. This is an amazing adventure for cyclists looking for a challenging ride and breathtaking views.

The route can be completed in around 5 days but can be extended depending on the number of stops you want to make. Make sure to carry all your supplies with you, including food and water as these are not easily available on the way. The best time to embark on this journey is between March and October when skies remain clear and roads are in good condition. With its stunning views, rich culture, and beautiful landscapes, this route will easily be an unforgettable experience. So grab your bike and get ready to explore Bhutan and Sikkim!
The route can also be done in reverse starting from Gangtok and ending at Paro in Bhutan. The route will be the same, but you can expect a few changes in the landscape and climate. Make sure to plan your trip keeping in mind the monsoon season that starts in June and lasts till September. During this time, roads can become muddy and landslides are common. In any case, make sure to take all necessary precautions while on the road.
Manali to Leh-Ladakh
If you are looking for a challenging ride, this epic 480-km-long route is the perfect adventure for you. The ride takes you through some of the highest mountain passes in India. The terrain is tough but the stunning views of snow-capped mountains, gompas, and lakes make it worth the effort.
It also gives you a great opportunity to explore Ladakh's beauty. The breathtaking views of the Himalayas, the meandering curves of Rohtang Pass, and the picturesque charm of Jispa will Keep the Ladakh bike trip a mesmerizing memory forever.
Rohtang Pass is probably one of the most popular riding routes in Himachal Pradesh. Taking you over the 13,050 ft high Rohtang pass, this ride offers spectacular views of snow-clad mountains, lush valleys, and crystal-clear rivers. You can also experience some thrilling rides on zorbing and paragliding on the way.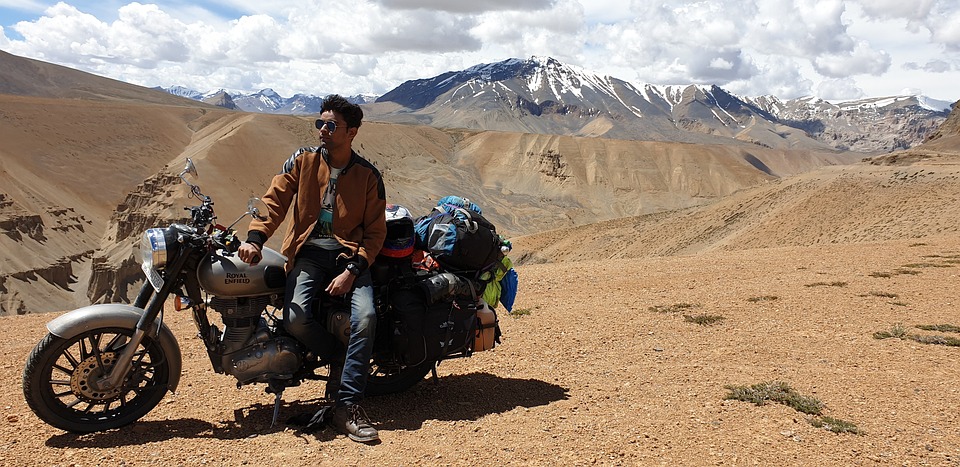 The Manali to Leh journey is sure to be full of surprises, as you pass quaint villages along the meandering roads. Along with awesome views, you can also experience a unique culture as this route passes through several Buddhist towns. From the high-altitude deserts to lush green valleys, this route has it all and is perfect for any rider looking for an exciting challenge.
Chennai to Pondicherry
This 130-km stretch offers breathtaking views of the Coromandel Coast with its paddy fields, coastal villages, and rolling hills. The route is relatively easy, so it's perfect for first-timers.
The first stretch is from Chennai to Mahabalipuram – a spectacular 80-km bike ride that takes you along the picturesque East Coast Road. It's ideal for biking enthusiasts, with its many opportunities to spot migratory birds and take in the scenic views of the Bay of Bengal. Keep an eye out for some of India's oldest monuments along the way, like the ancient rock-cut temples and sculptures at Mahabalipuram. Enjoy a delicious seafood lunch at one of the many beach restaurants, or spend some time sunbathing on the sandy beaches.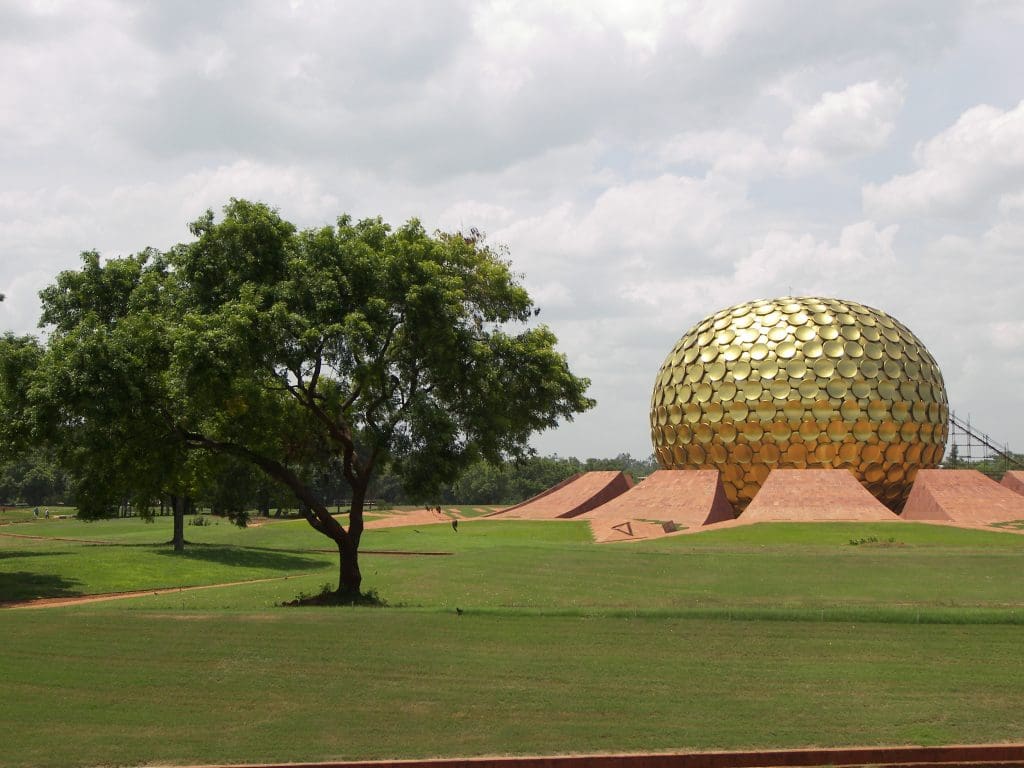 Continue on this route to Pondicherry and take a pit stop at major landmarks like the Cholamandal Artist's Village, Pondicherry Museum, and Auroville Ashram for a taste of local culture. The best time to visit Pondicherry is during the cooler months between October and March. Enjoy some of the best seafood in town at Pondicherry's various restaurants and make time to explore the local handicrafts. Make sure to take this route soon and experience its beauty firsthand!
Spiti Valley
This 360-km loop ride takes you through rugged terrain along the banks of the Satluj River in Himachal Pradesh. The views of snow-capped mountains, high-altitude passes and gompas add to the charm of this ride.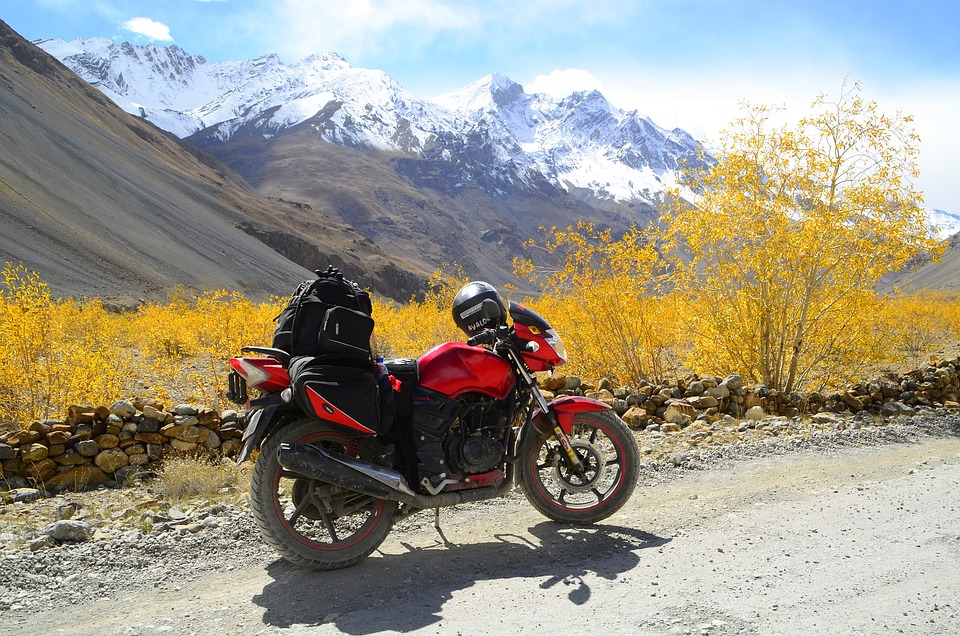 Spiti Valley is a dreamland for all biking enthusiasts, offering breathtaking rides through high-altitude passes like Kunzum Pass at 4551 meters and experiencing the beauty of gompas (monasteries) built on rocky outcrops. The loop ride passes through small villages, large meadows, and gorgeous riverside campsites.
Along the way, you will have an opportunity to explore some of the area's unique wildlife and its rich cultural heritage. You can also take a detour to visit Key Monastery to experience the Buddhist culture or journey further north for the majestic beauty of Pin Valley. Spiti Valley is also known as "The Last Shangri-La" and it is certainly no exaggeration.
Goa to Hampi
This 300-km stretch takes you through the rugged terrain of Karnataka with its rolling hills, waterfalls, and winding roads. The route passes through some beautiful forests and ancient ruins that make it a great ride for history buffs.
The major stops along the way are Hospet, Dandeli, and Badami. From Hampi, you can also head to nearby destinations like Aihole and Pattadakal which boast some exquisite ancient temples. The smaller waterfalls in the region are a great spot for swimming and nature walks too. Overall, the journey is an ideal way to explore the culture and natural beauty of South India.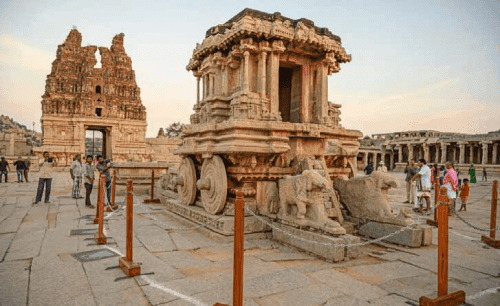 Once you reach Hampi, you can marvel at the majestic ruins of this UNESCO World Heritage Site, which was once a glorious city in the Vijayanagara Empire. The landscape is dotted with numerous stone temples, forts, and monuments that are set against a backdrop of giant boulder-strewn hills.
The river Tungabhadra flows through the region adding to its unique beauty and charm. Take a walk around the ruins or go on boat rides at night to explore this stunning destination in depth. You can also take part in several activities like trekking, camping, birdwatching, and safari tours that are organised here.
Hampi to Badami
This 200-km route takes you through some of the most beautiful landscapes in Karnataka. The route passes through lush green forests and rocky terrain that make for a great ride. Start off from Hampi and make your way to Badami via Hospet. Along the way, visit some of the historical sites such as the Anegundi Fort and Bijur Village. At Badami, explore the exquisite rock-cut cave temples and marvel at their intricate architecture.
Once you've explored Badami, you can head to Aihole, another ancient village and archaeological site. Here you will find a large number of Hindu and Jain temples that were built during the early Chalukya period.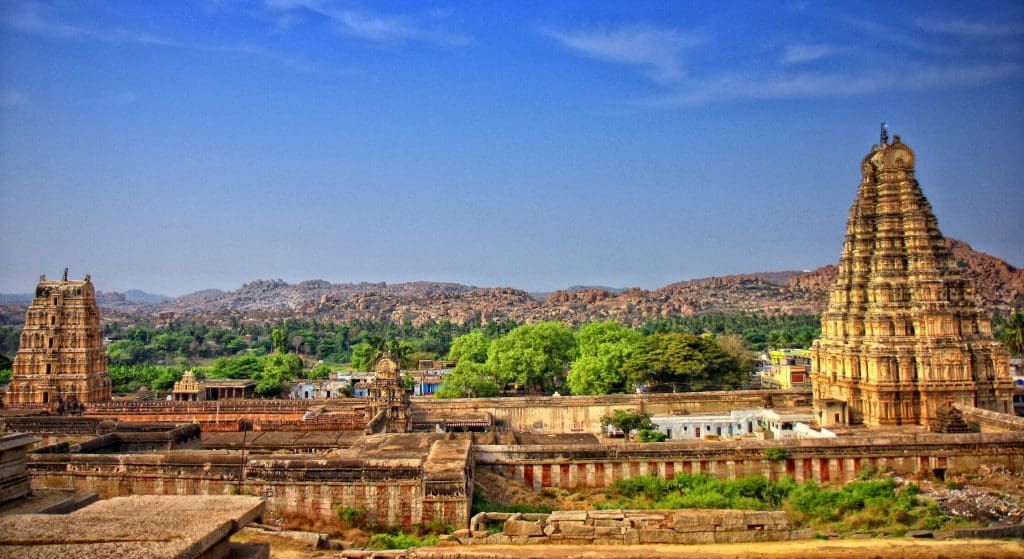 Don't forget to check out the unique Meguti temple with its towering spire. From Aihole, make your way back to Hampi via Pattadakal, which is home to some of the oldest and most impressive temples in Karnataka. Here you will find the Virupaksha Temple, a World Heritage Site built during the 7th century. Soak in the culture and architecture of this UNESCO site before heading back to Hampi.
Dhauladhar Range
One of the less explored routes, this 320-km ride takes you through the beautiful forests and snow-capped mountains of Himachal Pradesh. This ride is perfect for experienced riders looking for some adventure. Along the way, riders can also explore many exciting places like Kullu and Manali. The Dhauladhar Range is a great place to experience nature's beauty and challenge yourself at the same time.
Kangra Valley offers some of the best views of snow-capped peaks, Cedar forests, lush green valleys, and spectacular sunsets. The Kangra Valley ride takes you through numerous small towns, offering an insight into the culture and lifestyle of this region. One can also explore some of the Kangra fort and ancient temples on the way.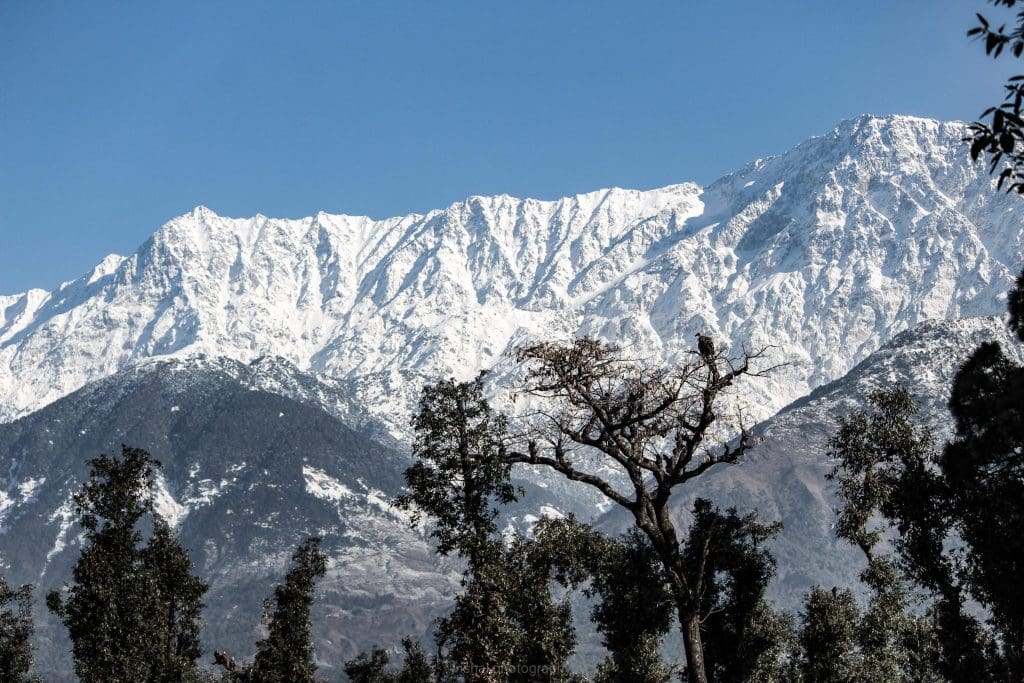 This route takes you through the sacred city of Dharmsala, which is home to the Dalai Lama and a number of beautiful temples. On this ride, you can explore the fascinating Bhagsunath temple complex, visit some of the oldest monasteries in the world, and soak up the serene atmosphere of Dharmsala. Stop by on the way to Mcleodganj at the 1852-built, St. John Church famous for its Belgian stained-glass windows.
The Bir Valley ride takes you through some of the most gorgeous scenery in Himachal Pradesh, including lush green fields and snow-capped mountains. Along the way, riders can explore ancient monuments, and temples as well as small villages where they can experience a slice of rural life in India.
Coastal Maharashtra
This 250-km route takes you along the Konkan coast with its serene beaches, villages and lush green hills. The views of this coastal stretch make for a great ride.
Visit the centuries-old forts like Devgarh Fort, a 16th-century Jaigad Fort, the 17th-century Ganesh Idol at Ganpati Pule, temples, and churches along the way. Visit Ratnagiri famous for Alphonso mangoes and strawberries, Ganpatipule beach with its iconic temple, Tarkarli beach – a paradise for water sports lovers, including scuba diving, Jet Ski, Banana Boat Ride, and Parasailing, among others, Diveagar known for its calm ambiance and beaches, Velneshwar – a small village housing an 18th century Shiva temple and pristine beaches and Harihareshwar – a beach town with temples dedicated to Lord Harihareshwar.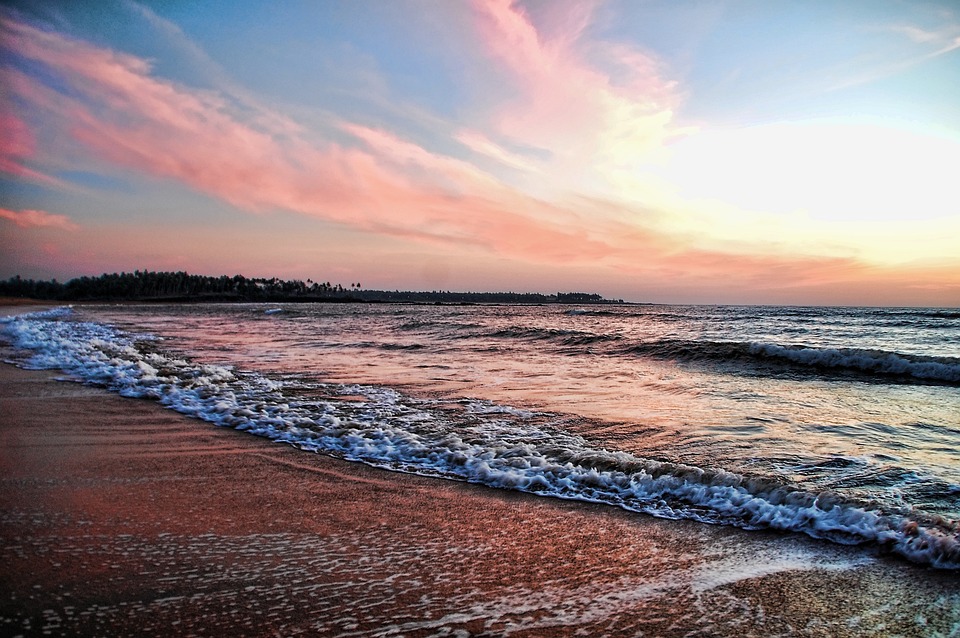 This is an ideal route for road trip enthusiasts who love the ocean, nature, beaches, and adventure. The route is dotted with secluded beaches, hidden coves, cliff-top temples, and forts. You will pass through small towns, traditional fishing villages, and vibrant towns. Along the way, you can experience mouth-watering seafood like prawns and surmai (kingfish), explore dense forests full of exotic birds, taste the local cuisine, and visit various shrines dedicated to Hindu gods.
Dudhwa National Park
This 200-km ride takes you through the lush forests and grasslands of Uttar Pradesh. The route is relatively easy and it's perfect for bird watchers who want to explore the park's rich flora and fauna. You can spot animals like Bengal tigers, swamp deer, Asiatic elephants and sloth bears among many others. The best time to visit the park is between October and June.
Enjoy a long drive through pristine Sal Forest in Tiger's territory, the Kishanpur Reserved Forest trail and the Kishanpur Range is a part of Dudhwa with dense deciduous trees like sal, teak, and Jamun. The open meadows are dotted with lakes and fresh running streams, attracting animals like tigers and leopards as well as birds like the red-crested pochard, mallard, dabchick, grebe, etc. You can ride through these dense forests to the Tharu tribal area, exploring the diverse culture and traditional lifestyle of this region.
The Pilibhit wildlife sanctuary along Sarda Canal, one of the longest irrigation canals in northern India is another popular 14 km trail for birding and hiking. There's also an opportunity to do a bit of off-roading at the sandbanks of River Mohana, and end the trail with camping and bonfire at wild grounds, You can also explore the ruins of an ancient fort in the city or visit a few temples like Ajaibgarh Fort or Bade Hanuman temple, located close to Dudhwa National Park.
Rajasthan
Rajasthan is one of India's most vibrant and culturally rich states, and a 600 km round trip by motorbike is an excellent way to experience the best of what it has to offer. This trip takes you through some of the most beautiful deserts in India. The route passes through the cities of Jaipur, Bikaner, and Jodhpur and offers stunning views of ancient forts, sand dunes, and villages. Take a royal tour of Rajasthan on your motorbike and experience its royal forts, castles, palaces, its colourful markets, desert villages, and the warmth of its people.
Riding your bike through Rajasthan will allow you to discover the vibrant cities, the rich culture and heritage, and the centuries-old traditions. It has everything a traveller could want, from a desert camel safari to majestic palaces.
The first stop on your trip should be Jaipur, also known as the "Pink City". The city is famous for its stunning palaces and forts, including the Amber Fort, Hawa Mahal, and City Palace. Next, head to Bikaner, a 330 km drive and take in the stunning forts and palaces, including the Junagarh Fort, Lalgarh Palace, and the Laxmi Niwas Palace. Bikaner is also famous for its camel festival, which takes place every January and is a must-visit for anyone in the area during that time.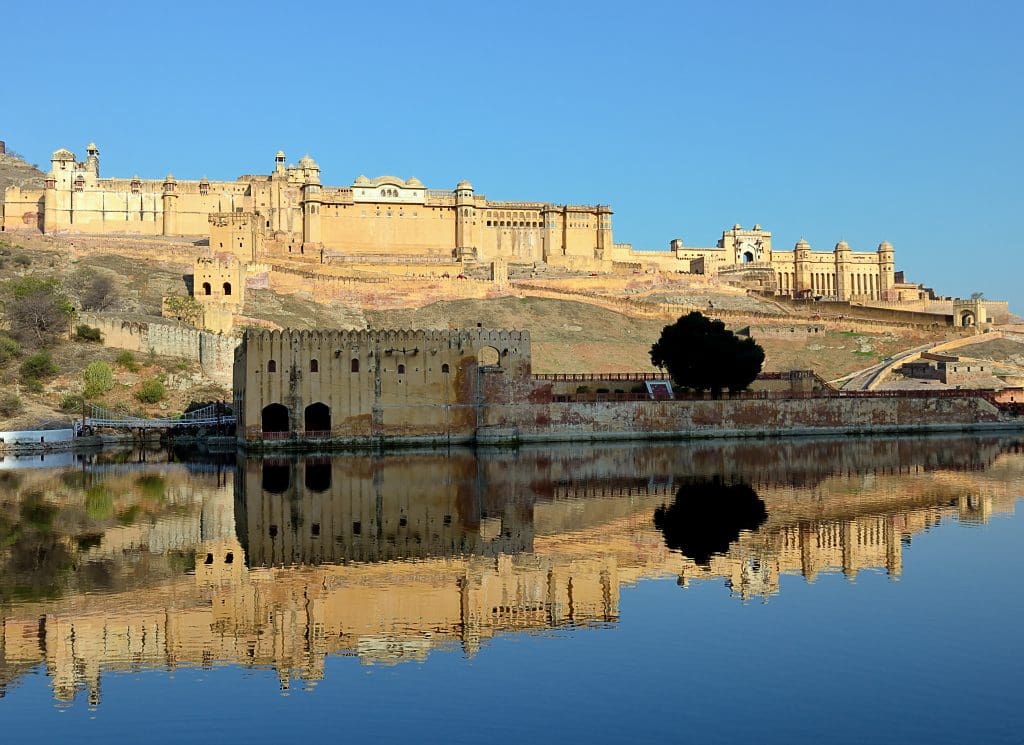 From Bikaner to Jodhpur which is 245 km, brings you to the "Blue City", which is famous for its imposing Mehrangarh Fort, as well as the beautiful Umaid Bhawan Palace. The city is also home to several vibrant bazaars, including the Sardar Market, where you can find an array of traditional goods and handicrafts. Finally, head 285 km to Jaisalmer, a city famous for its magnificent Jaisalmer Fort and its stunning desert landscape. Take a scenic ride through the desert to visit traditional desert villages and see the famous sand dunes of the Thar Desert.
Along the way, be sure to stop and explore some of the many smaller towns and villages that make up the state of Rajasthan. These hidden gems are often rich in cultural heritage and offer a unique glimpse into traditional Indian life.
Rann of Kutch
This 500-km ride takes you through the vast salt marshlands of Gujarat. The route passes through some stunning landscapes with white sands, crystal clear lakes, and colourful villages. It's a great opportunity to explore the rich culture and tradition of this region. The Rann of Kutch, inland from the sea, is a huge expanse of cracked dirt that promises to steal your breath away. With a small oasis of water bodies and shrub woodlands doubling as homes for pink flamingos and wild asses, the desolation for miles is both nerve-wracking and magnificent for bikers.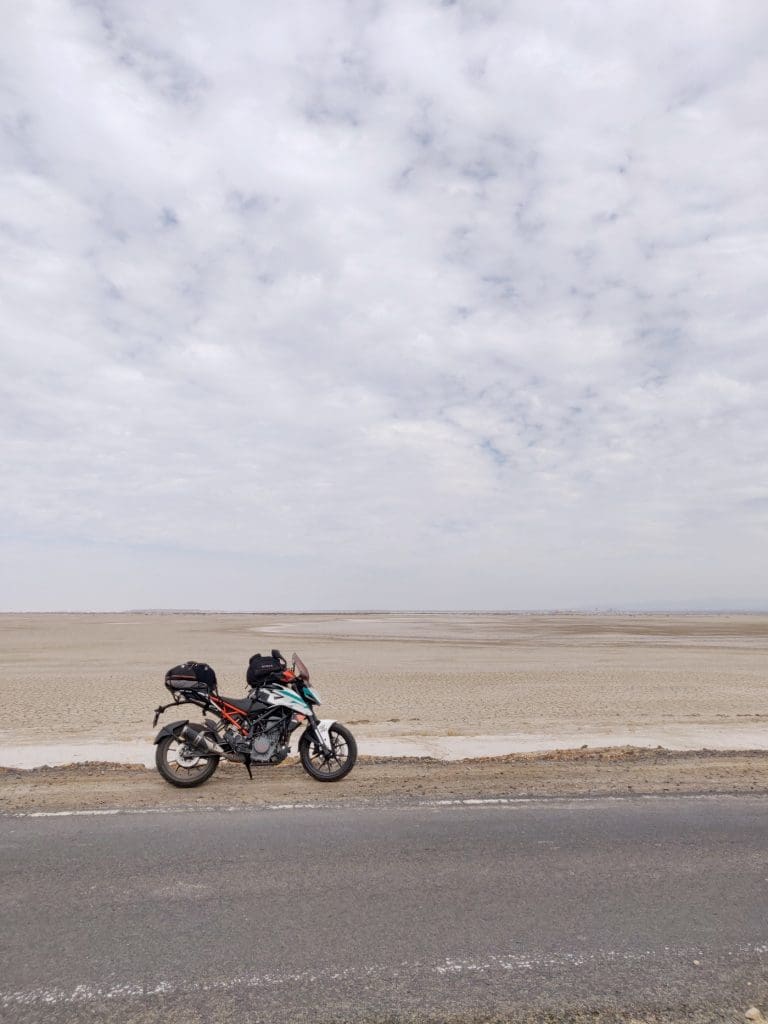 This unique and beautiful region has a rich cultural heritage. Start your journey in the city of Bhuj, the largest city in the Kutch district. Bhuj is a hub of cultural and historical significance and is home to several important temples, palaces, and museums. One of the most famous attractions in Bhuj is the Aaina Mahal, a palace built in the 18th century. The palace is famous for its intricate carvings and mirrors. Another important palace in Bhuj is the Prag Mahal, built in the 19th century. The palace is known for its Victorian Gothic architecture and is a great place to take a break and rest.
About 160 km from Bhuj, Dholavira is an archaeological site that is believed to be one of the largest and most important Harappan cities in India. The site is known for its well-preserved ruins, including step wells and fortifications.
About 40 km from Bhuj, Mandvi Beach is a popular tourist destination known for its pristine sands and serene atmosphere. You can take a dip in the Arabian Sea or simply relax on the shore. From Mandvi Beach to the Kutch Desert Wildlife Sanctuary is approximately 180 kilometers. The Kutch Desert Wildlife Sanctuary is home to a diverse range of wildlife, including Asiatic lions, desert foxes, and several species of birds.
About 120 km from Kutch Desert Wildlife Sanctuary the Sindhudurg Fort is a historic fort located in the Arabian Sea. The fort is known for its strategic location and is a great place to take a break and explore. Narayan Sarovar – About 130 km from Bhuj, Narayan Sarovar is a sacred lake that is believed to have healing powers. The lake is surrounded by several important temples and is a great place to take a break and relax.
Finally, the highlight of the trip is the vast and empty landscape of the Rann of Kutch which is unlike anything else in the world. It is one of the largest salt deserts in the world, covering an area of over 7,500 square kilometers. The region is known for its flat, barren landscape and its white, salt-encrusted earth, which sparkles in the sun.
The region is also a wildlife-rich area, home to a variety of species such as the Asiatic wild ass, flamingos, and several species of migratory birds. The area is also rich in cultural heritage, with several small villages and tribal communities residing in the region. Famous for its unique geography, it also hosts several cultural festivals including the Rann Utsav, a popular celebration of music, dance, and traditional crafts.
Darjeeling
The route passes through some beautiful forests and mountain passes, making it perfect for an adventure. Mountain biking is popular in Darjeeling and the surrounding tea estates. You can anticipate the best rides from the individuals who started mountain biking tours in this gorgeous hill town, whether you're a newbie or an advanced rider.
This 300-km ride takes you through some of the most spectacular views in India with its rolling hills, tea plantations, and snow-capped mountains. A base starting point is Siliguri which you have you have to cross no matter which direction you are coming from. After passing Siliguri, there are multiple bike routes to reach Darjeeling and enjoy the countryside.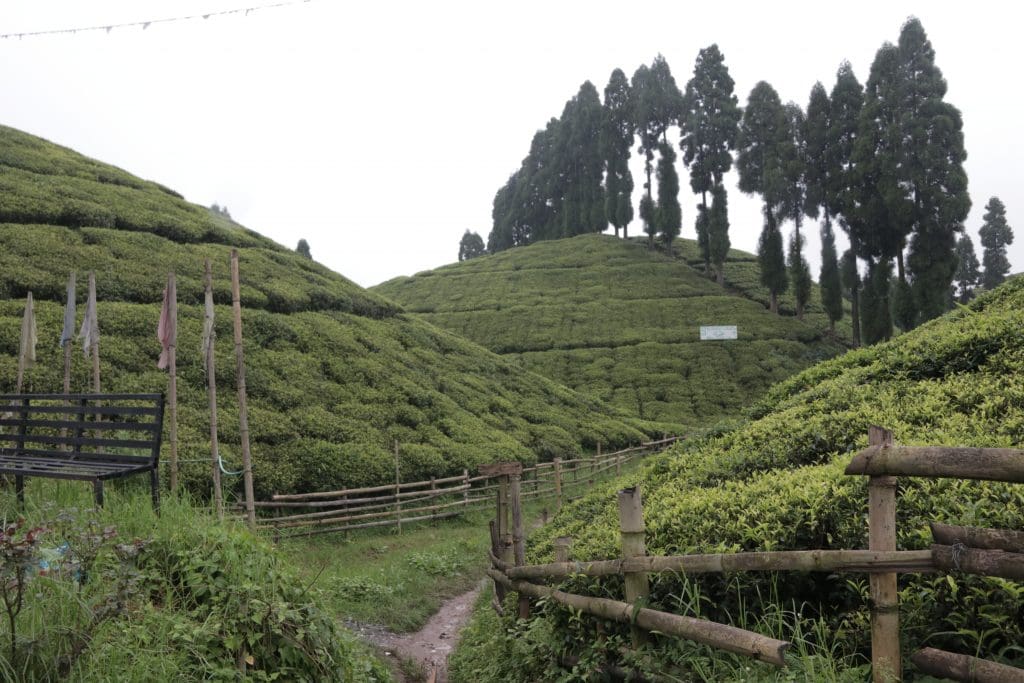 With Darjeeling as a base, you're in for a treat! This beautiful region in West Bengal offers some of the top attractions you can visit along the way. Stop by the Darjeeling Zoo, also known as the Padmaja Naidu Himalayan Zoological Park, which is home to a variety of animals, including snow leopards, red pandas, and Himalayan black bears. Drive up to Tiger Hill. About 13 km from Darjeeling, Tiger Hill is one of the most popular tourist spots in the region. It offers stunning views of the sun rising over the Himalayas and is a must-visit for nature and photography enthusiasts.
Drive another 7 km from Tiger Hill, and the Ghoom Monastery comes up. It is one of the oldest and most famous monasteries in Darjeeling. It is also known for its impressive architecture and serene atmosphere. Located 5 km from Ghoom, the Batasia Loop is a popular viewpoint and tourist attraction. It offers panoramic views of the surrounding hills and is a great place to take a break and rest. If you have the time take a ride on the Darjeeling Ropeway, a cable car that provides panoramic views of the surrounding hills and tea gardens.
Located about 80 km from Darjeeling, Singalila National Park is a must-visit for nature lovers. It is known for its stunning views of the Himalayas and diverse wildlife, including red pandas, Himalayan black bears, and snow leopards. About 55 km from Darjeeling, Mirik Lake is a popular tourist destination known for its serene atmosphere and beautiful scenery. You can take a boat ride on the lake or simply relax on the shores. A 45 km ride downhill from Darjeeling takes you through the Senchal forest region – a stunning forest drive, 
En route 'Namthing Pokhri' you will come across a relatively unknown 300 years old Lepcha monastery. Further on around Sittong, you will drive through the famous orange garden region in Darjeeling.
Mangalore to Goa
This 300-km route takes you through the lush forests, beaches, and stunning views of Karnataka. The ride is relatively easy and it's perfect for first-timers looking for an adventurous ride. Karnataka and Goa both have their own beauty.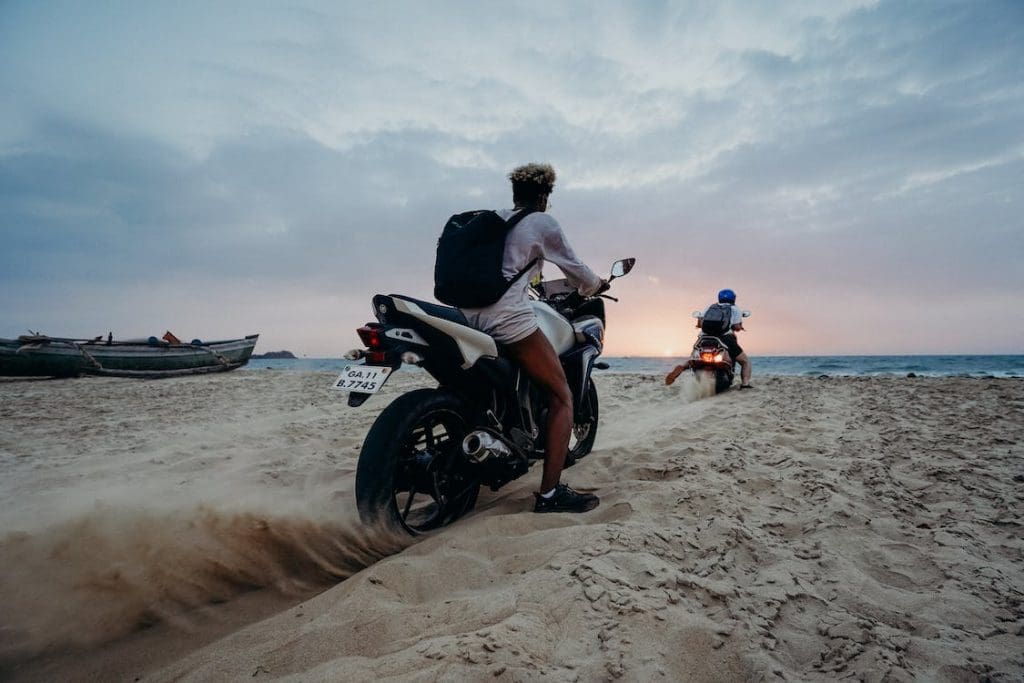 Experiencing both these states during a bike trip is one of the best things to do. It would take approximately four days to travel from Mangalore to Goa, which is about 300 -460 km, depending on the route. There are two options for this trip, either take the coastal route via Udupi or the Inland route via Tirthahalli, the latter being a more taken route.
Ooty Mountain Bike Park
Situated near Ooty Lake, the park is surrounded by tall trees. This park is the first of its kind in the country. The park has natural bumps, jumps, and curves and is built on hilly terrain. The park, which was established by the Tamil Nadu Tourism Development Corporation (TTDC), has all of the necessary resources for a true biking adventure. Rates vary according to the level you opt for.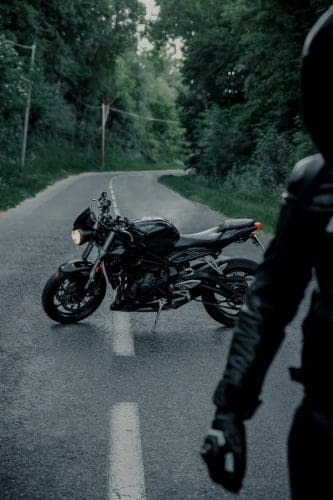 So, if you are looking for an exciting biking or cycling adventure in India, these 15 routes are perfect for you. Pack your bags and get ready for an unforgettable ride!
Read More: Latest