Kalpa in Kinnaur is nestled in the vast Sutlej river valley – a hidden gem waiting for visitors to chance upon, most often when they are going to the famous Spiti valley in Himachal Pradesh.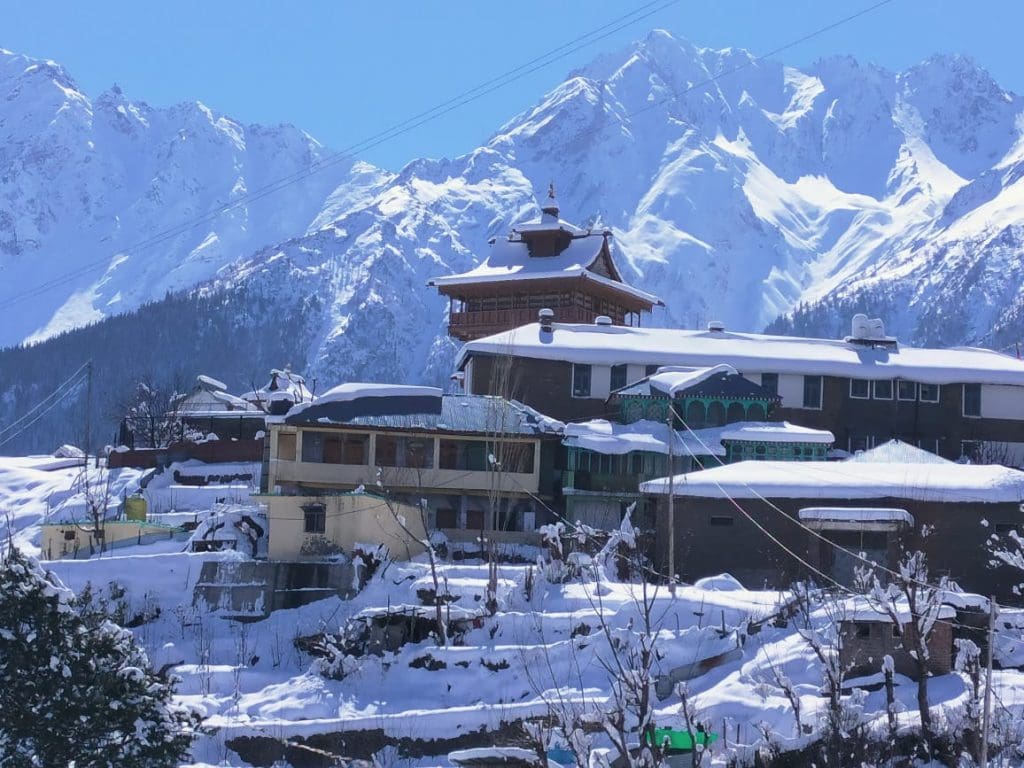 Journey 16 km up winding roads from Shimla Kaza highway and you will ascend into an alternate world of clouds amongst Kinnaur Kailash peaks of Himachal Pradesh. An ideal vacation spot – here lies your opportunity to leave reality behind and enter a dreamy paradise existing high above it all!
A visit to Kinnaur valley in Himachal Pradesh during winter is not something for the faint-hearted. The weather here is as fickle as the demands of a 5-year-old. At one moment it can be cloudy and foggy, the other moment the skies can clear up, leaving you gasping at the astonishing views of the snow-clad mountains of the Kinner Kailash range.
The drive all the way to Kalpa can be somewhat challenging, and once you reach here, all you will want is to explore the narrow lanes of the Chini Village (Old Name of Kalpa), surrounded by gigantic Deodars and Oak Trees and the unmistaken scent of pine emanating from the forest. The compact villages home dotting the landscape will charm you no end apart from the already picturesque views.
When I visited the crown jewel of Kinnaur – Kalpa, a quaint village perched at a head-spinning altitude of 9,900 ft above Reckong Peo, the district headquarters of Kinnaur, the sun was shining bright and the Kinnaur Kailash range was basking in a golden glow, after a while though, it started snowing heavily and the entire village was covered in a thick blanket of snow. It seemed as if an artist had painted the whole village in white colour. And believe it or not, it all happened within a few hours.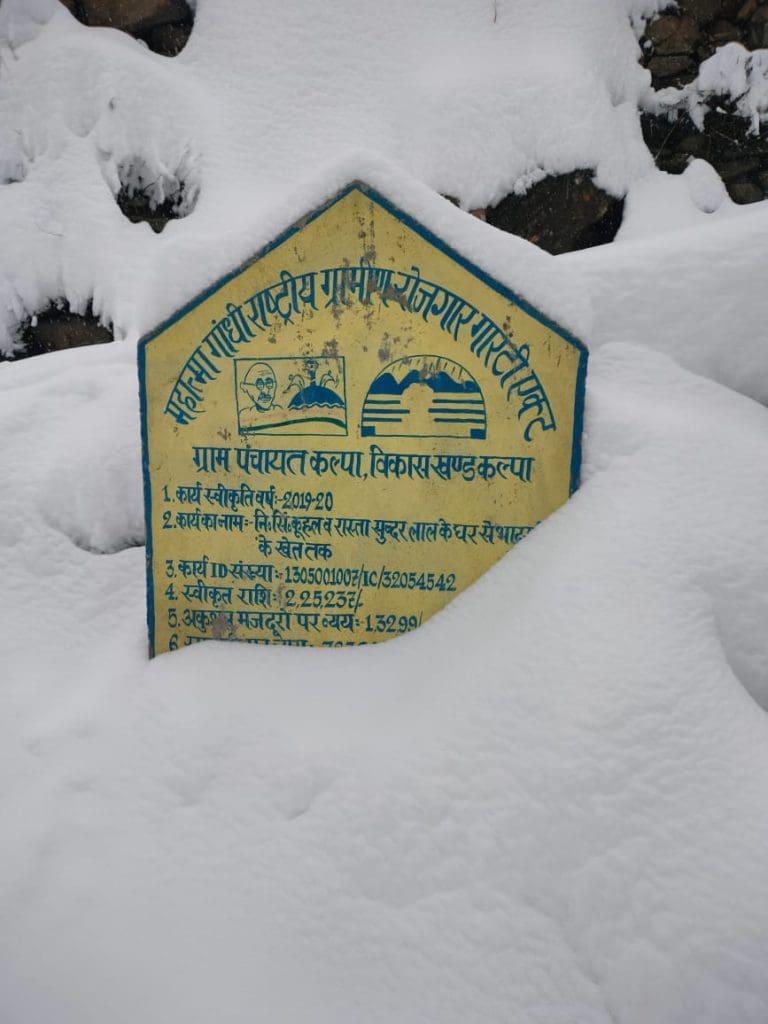 An icy wonderland In winter
Located at a distance of around 560 km from Delhi, Kalpa remains cold throughout the year because of its elevation. An icy wonderland In winter, Kalpa is enveloped in a blanket of snow that sparkles like the diamonds it's renowned for. Experience an icy wonderland with temperatures rarely rising above -15°C and unique frozen rain falling from the sky- you might feel as though your escape has taken place within Disney's Frozen!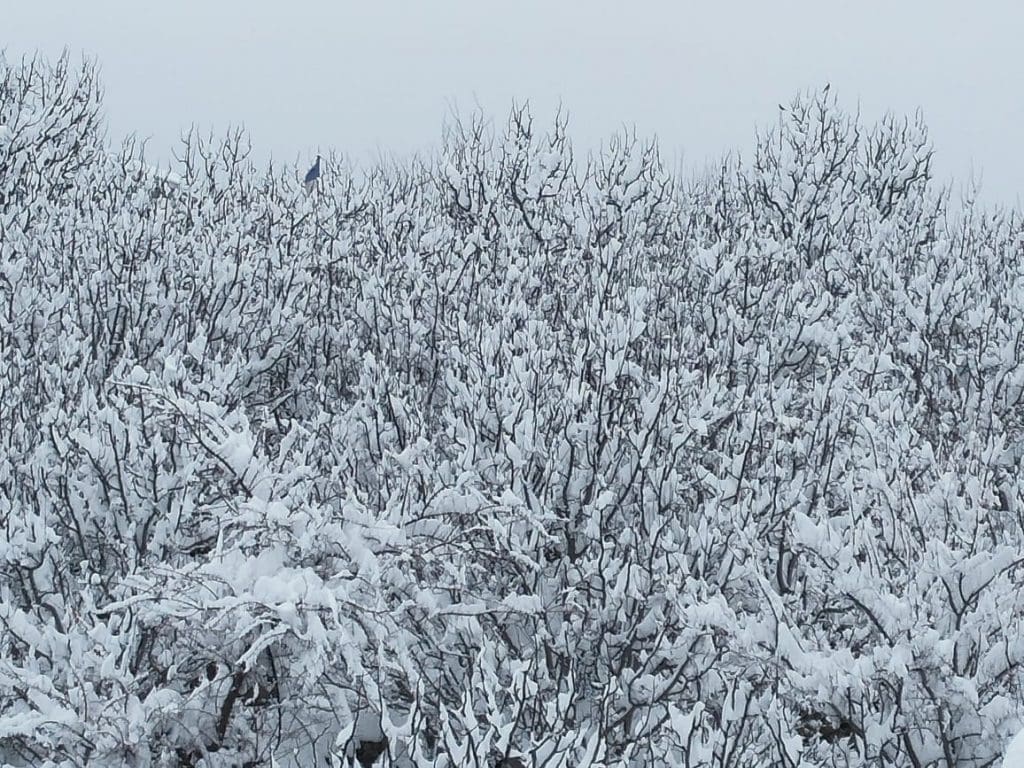 When the snow blankets Himachal Pradesh, it's time to make a winter escape. Let your imagination run wild as you explore snowy hill stations that look like something straight out of a fairytale! Gather around cozy bonfires for warmth or get lost in some good reading- whatever helps you find your happy place.
In a nutshell, it is pure scenic bliss that one can never get enough of. No wonder, Kalpa was one of the favourite summer destinations of the Britishers in the 19th and 20th centuries. Though the hamlet is an offbeat destination, it is perfect for those who are looking for some quiet time away from their busy city life, amidst pristine nature and a laid-back vibe.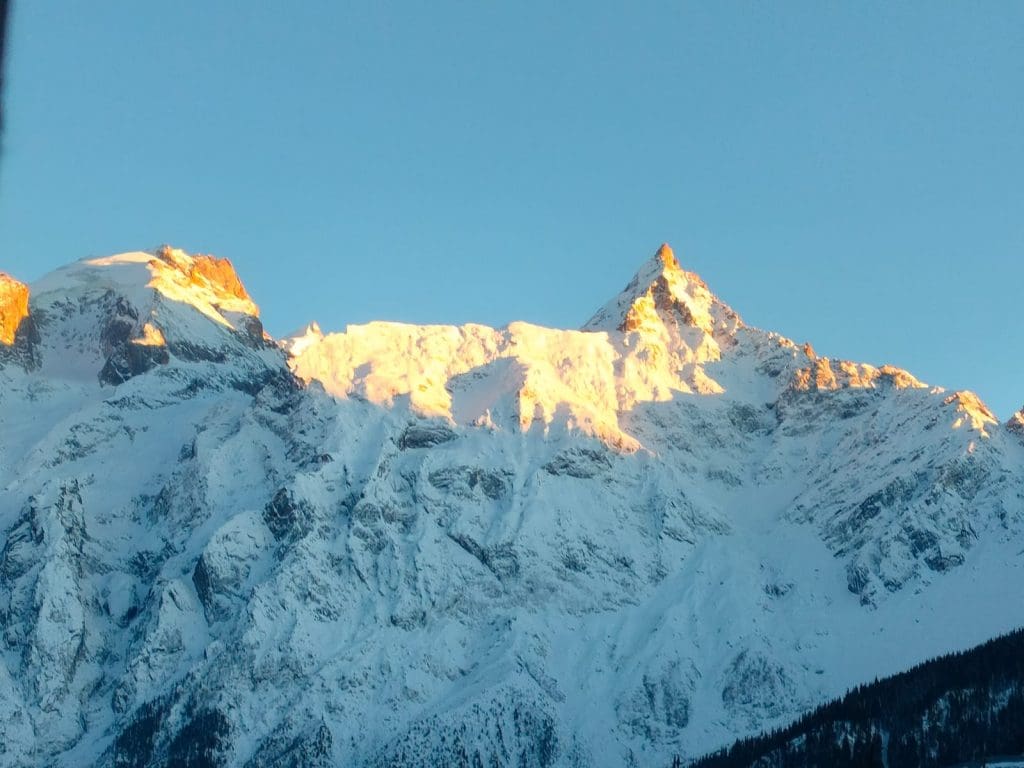 Chills and thrills
Ready for an experience of a lifetime? Kalpa beckons you to start your journey up the famed Chakka trek! Ascend a breathtaking 15,000 feet in just 2-3 hours and take home memories that will stay with you forever. This hiking trail is phenomenal. En route, you get to see amazing views of the lofty Himalayan peaks and the serene valleys down below. A disclaimer here though, do not get too carried away by the mesmerising views that the trek offers, and make sure that you are back to the village before the sun sets.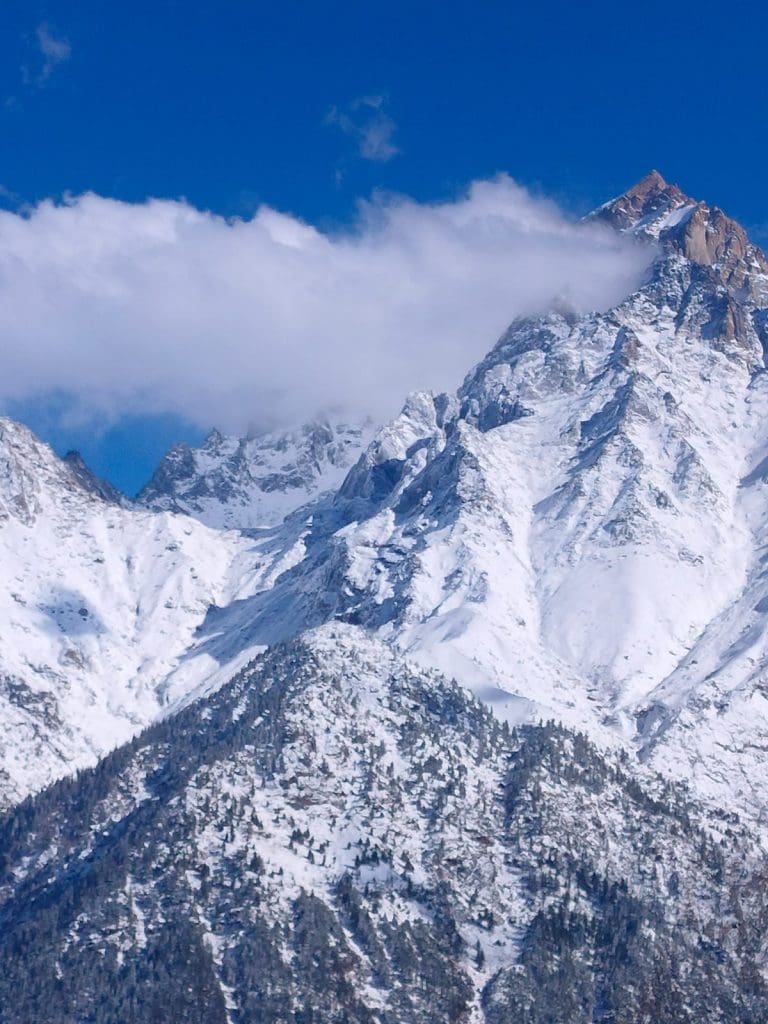 For nature lovers, nothing quite compares to a hike through Kinnaur peaks. For those who want an added adventure, take on Roghi Village's 8km cliff-hugging road – it may be perilous but its views of Kinnaur Kailash range are worth every second! Venture into these icy surroundings for a satisfactory experience that will last long after you've battled with chilly winter winds in Kalpa.
A beautiful tapestry of apple orchards, temples, and monasteries
As new life blossoms across valleys during summertime, full bloom takes over; creating an indescribably beautiful setting to enjoy nature at its finest. If you are contemplating what is there to explore in Kalpa except for the scenic mountain views, picturesque hikes, inviting apple orchards, friendly locals, and village cuisine, the place surprises you with its traditional Himachali architecture.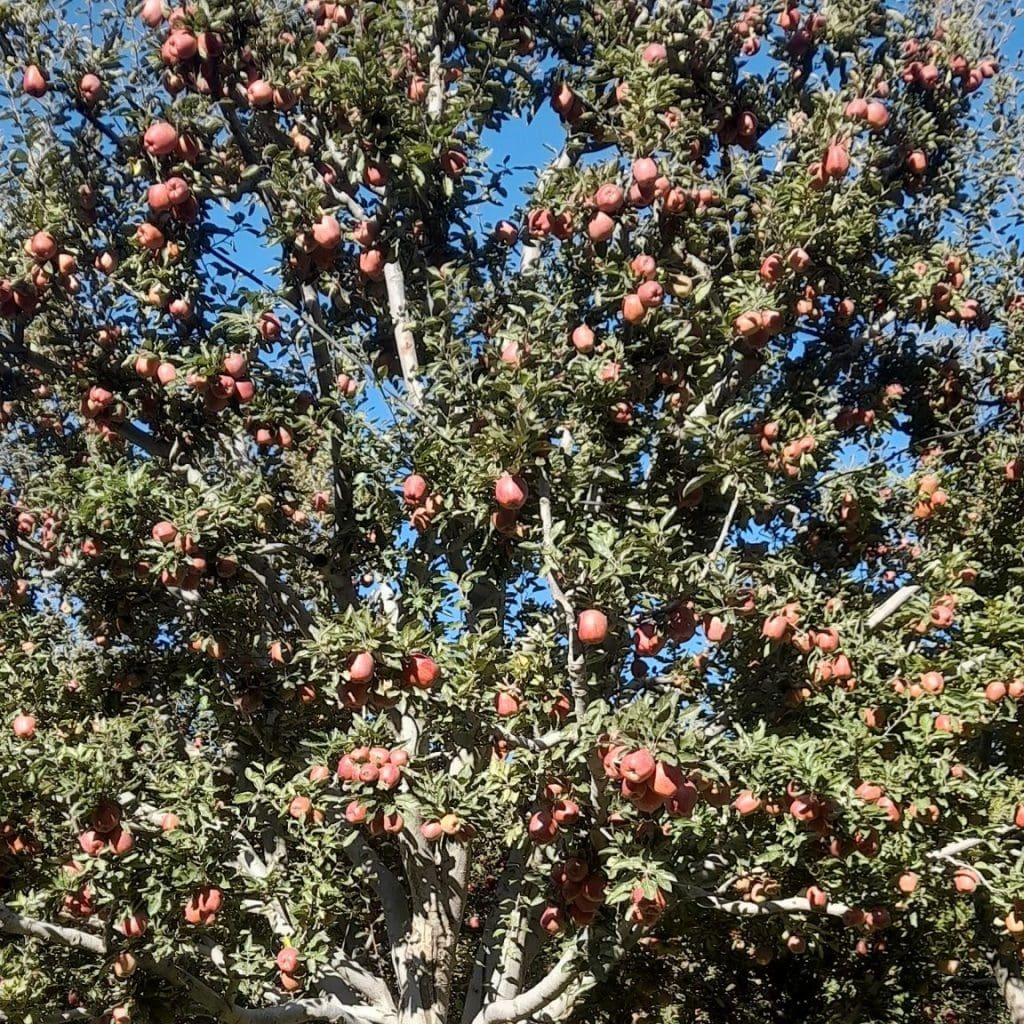 Kalpa's temples and Buddhist monasteries are embodiments of the finest of Himachali traditional architectural style. The prominent ones are the Narayan Nagini temple, made in a traditional Tibetan pagoda style architecture, Hu Ba Lan Kar monastery with its ornate design, and the nearby Sapni Fort, showcasing the age-old Himachali architecture with intricate wood carvings.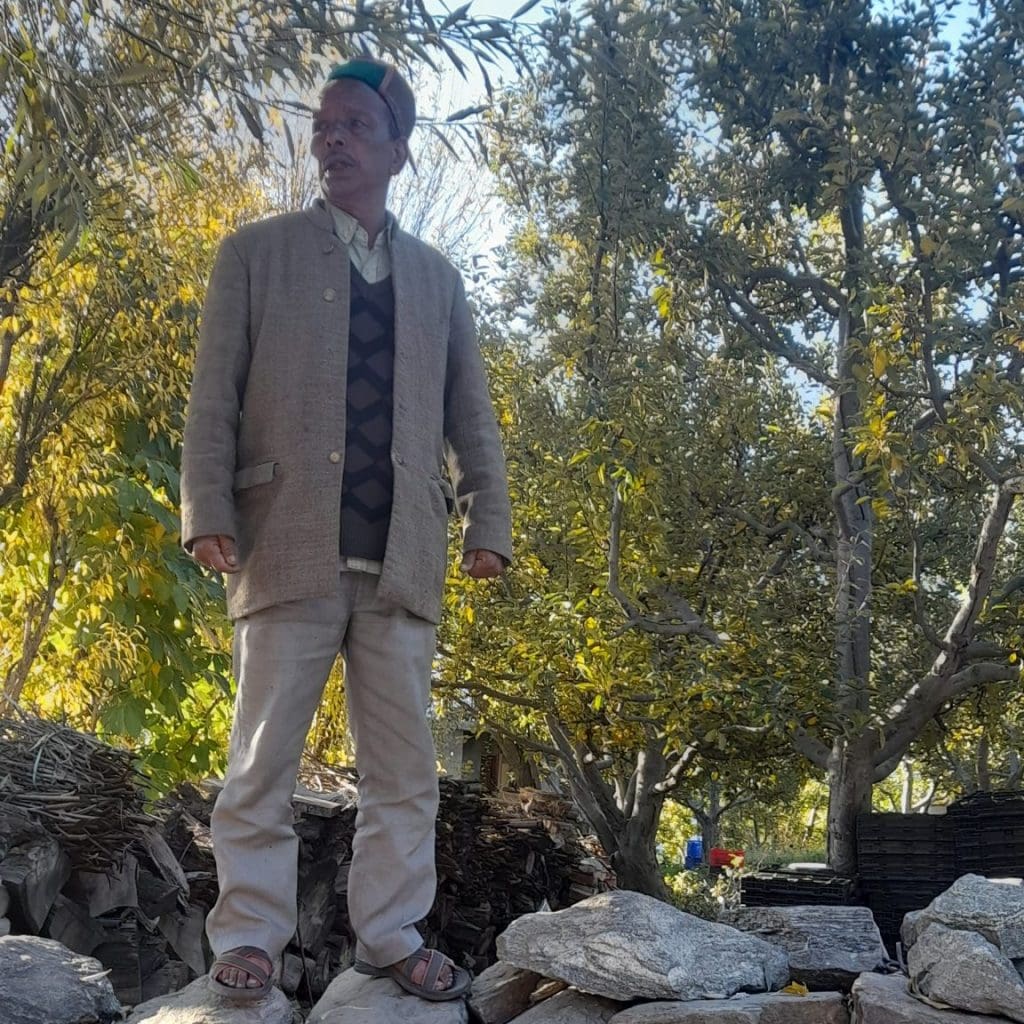 Kalpa is slowly but surely making its presence felt on the tourist map, but it is imperative that tourists maintain the sanctity and tranquility of the hamlet and not turn it into an ecological nightmare as some of the popular hill stations have become.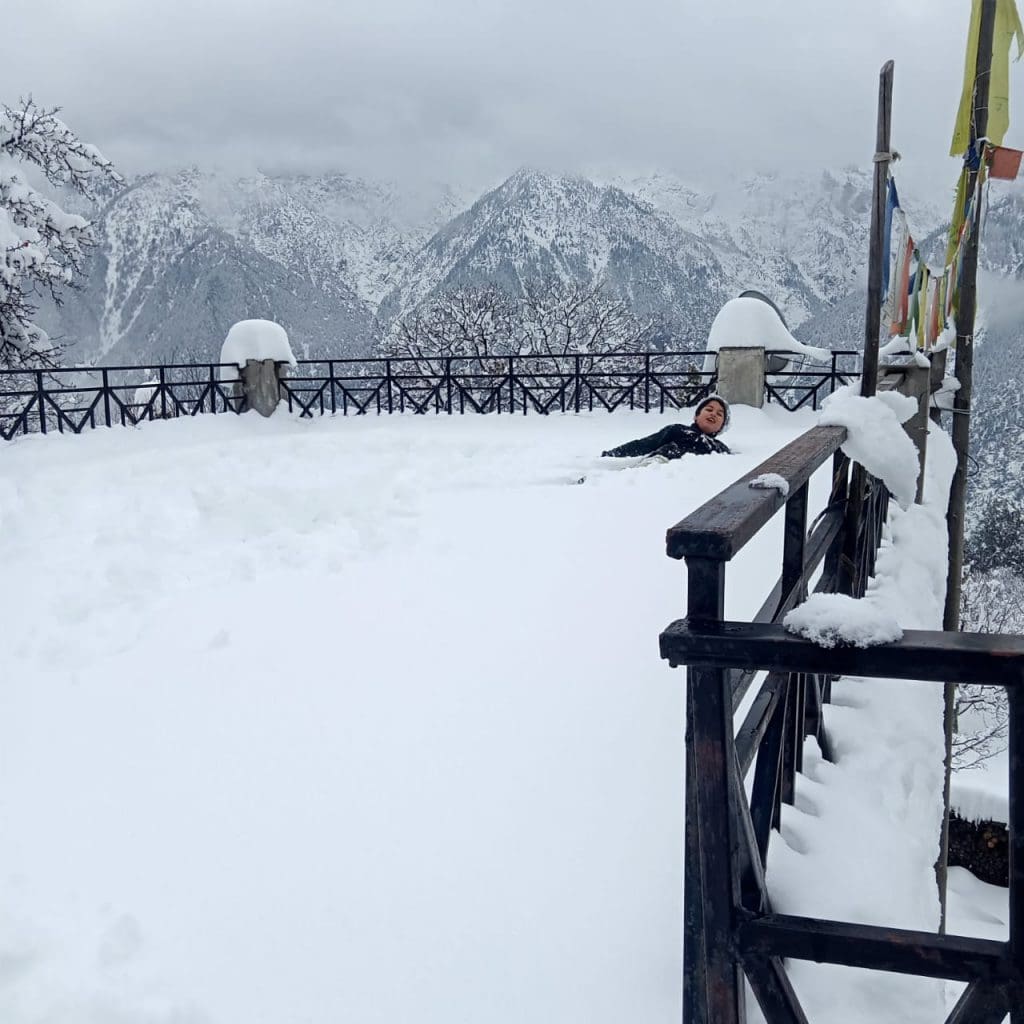 How to reach Kalpa during winter:
There are two ways to reach Kalpa, one via Shimla and the other via the Manali route. The Shimla route which traverses through the old Hindustan Tibet road (NH 22 now) is the most popular among tourists and locals. The Manali route is the longer one as one has to cover the entire Spiti Valley to reach Kalpa and also the route remains closed during winter. Private taxis, Personal vehicles, HRTC buses, and for visitors on a budget – hitch-hiking are the common modes of travel to Kalpa.
(About the Author and photographer: Siddhartha Sen is an experienced Brand Consultant, avid nature lover, and travel enthusiast. Having worked closely with reputed brands like Emirate Airlines, HKTB, Visit Britain, Vahdam India, and Shahnaz Husain Group among others, he has balanced his responsibilities as a corporate professional with his incorrigible quest for the unknown.)
Read More: Latest