Who else is ready to explore the beauty and cultural richness of India? From architectural wonders to awe-inspiring heritage sites, this country is truly breathtaking! Let's hit the road and discover all the amazing things India has to offer.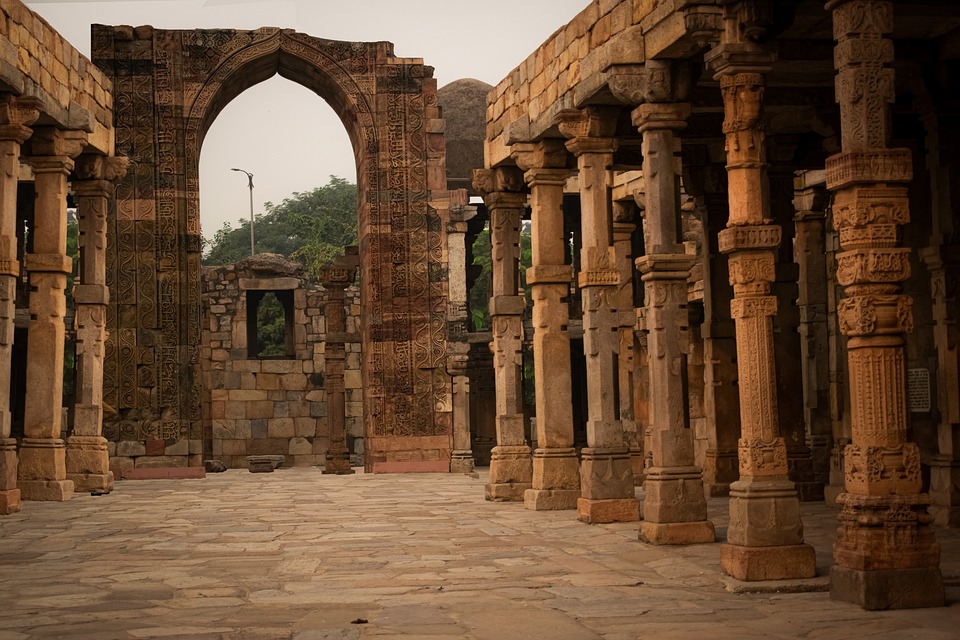 It's no surprise that it has so many beautiful UNESCO World Heritage sites dispersed across numerous states and union territories.
In addition to the well-known Taj Mahal, Sun Temple, Qutub Minar, and Ajanta-Ellora Caves, Valley of Flowers – visitors can explore a plethora of biospheres, heritage trails and cultural and natural monuments designated as UNESCO World Heritage Sites India.
India has 40 World Heritage Sites and is sixth in the world regarding the total of national heritage sites. Here are a few of India's lesser-known UNESCO World Heritage Sites in India for you to explore.
Khangchendzonga National Park, Sikkim
You will be surprised to know that Khangchendzonga National Park in Sikkim is India's first and only Mixed Heritage Site. The Kangchenjunga mountain, belonging to the world's third highest peak, reaches 8586 meters above sea level. The vast park covers an area of 1784 square km and has great hiking trails. It is inhabited by over 500 bird species.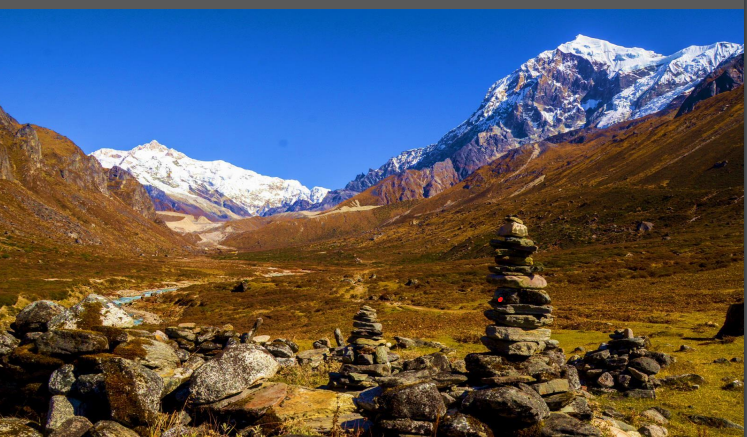 The location is ideal for viewing wonderful species like the snow leopard and Himalayan musk deer, among several others. Khangchendzonga National Park Sikkim is home to around 18 glaciers, including the famed Zemu Glacier. Aside from that, the national park offers about 17 alpine lakes and a glimpse of over 19 Himalayan mountain summits, including the famed Mount Khangchendzonga. The national park's buffer zone also has a holy place known as Tholung Monastery.
Things To Do: Explore Goechala, Khecheopalri Lake, Yuksom Valley, Tashiding Monastery, Dubdi Monastery, Coronation Throne Of Norbugang, and Kartok Monastery.
Best time to visit: Between April to May
Champaner-Pavagadh Archaeological Park, Gujarat
This park, located in the historic town of Champaner in the Panchmahal region, Gujarat has heritage structures, a medieval fortress, old temples, and exquisite step wells and tanks.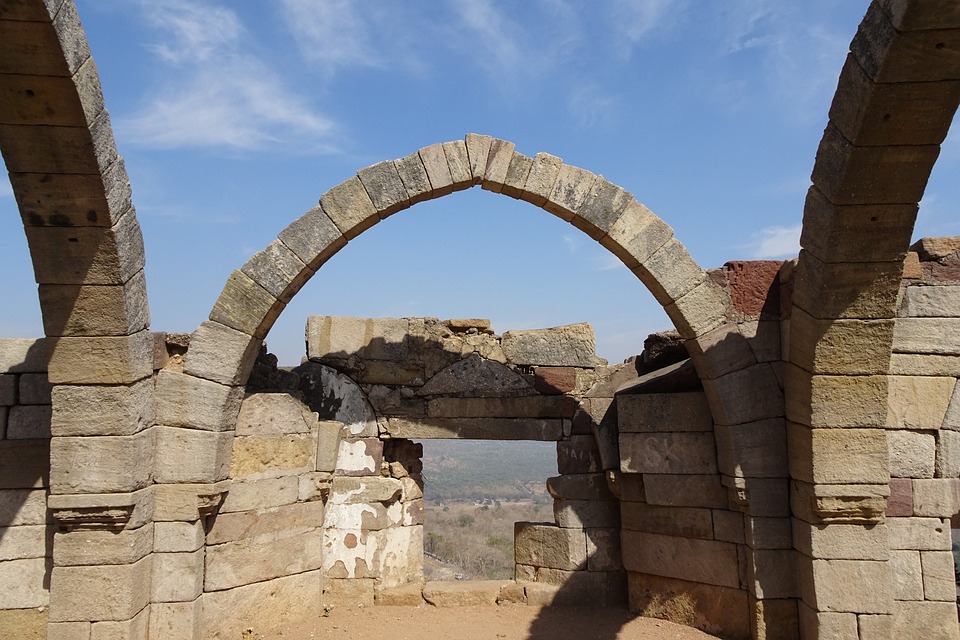 The place also has fortresses, palaces, religious buildings, residential precincts, agricultural constructions, and water facilities dating from the eighth to the fourteenth centuries. The Kalikamata Temple on Pavagadh Hill is a significant shrine that attracts many people all year round. The site is the sole entire and undamaged pre-Mughal Islamic metropolis.
Things to do: Visit places including Kalika Mata Temple, Pavagadh Fort, Jain Temples in Pavagadh, Jami Masjid, Lakulisa temple, and Kevada mosque.
Best time to visit: October to February
Bhimbetka rock shelters, Madhya Pradesh
This is a prehistoric archaeological site from the Paleolithic and Mesolithic periods. The cave in Madhya Pradesh's Raisen region has the earliest indications of human existence in India. Bhimbetka is a UNESCO World Heritage Site with seven hills and over 750 rock shelters. The cultural practices of the twenty-one communities surrounding the site are strikingly similar to those shown in rock art.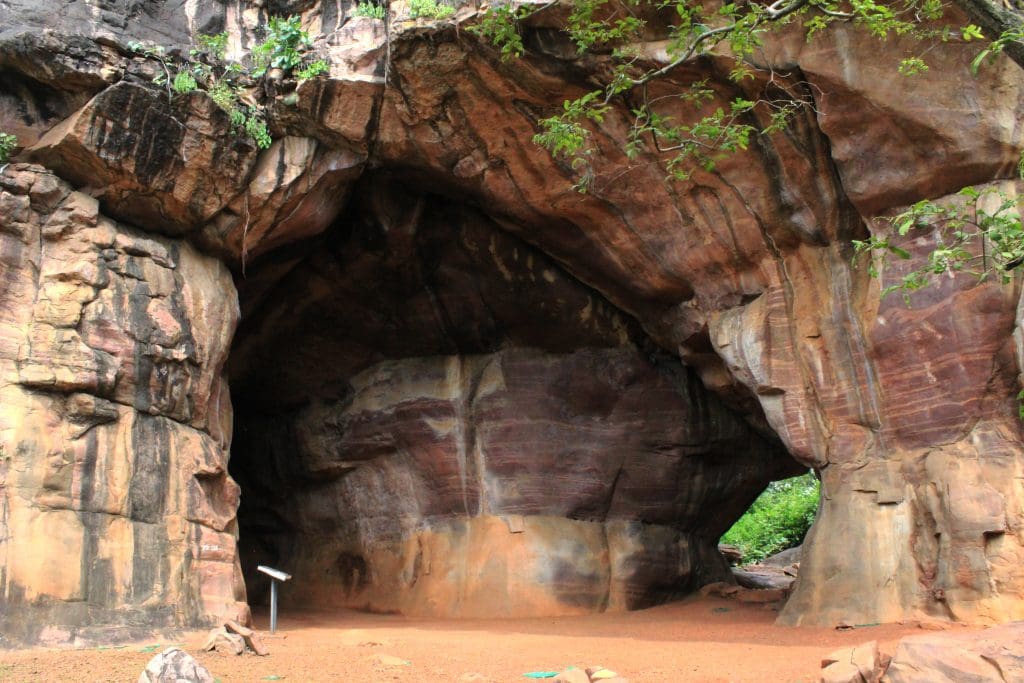 The sculptures uncovered in the rock shelters here are similar to those observed in Australia's Kakadu National Park, as well as Bushmen cave art in the Kalahari Desert and Upper Palaeolithic Lascaux artifacts in France. A trip through these old, naturally cut rocks encircled by lush Bhimbetka woods will awaken your youthful joy. So too, the ancient forts in the region.
Things to do: Take a stroll through Bhojpur Temple, Auditorium Rock Shelter, Turtle rock, Boar Rock, as well as Zoo Rock.
Best time to visit: July to April
Arittapatti Biodiversity Heritage Site, Tamil Nadu
The Arittapatti Biodiversity Heritage Site is a new addition to the conservation globe. The Biological Diversity Act of 2002 designated around 193.215 hectares of land in the towns of Arittapatti and Meenakshipuram in Madurai, Tamil Nadu district, as the Arittapatti Biodiversity Heritage Site.
Arittapatti hamlet has various attractions, but the most remarkable geographical characteristic is the series of seven barren granite hillocks.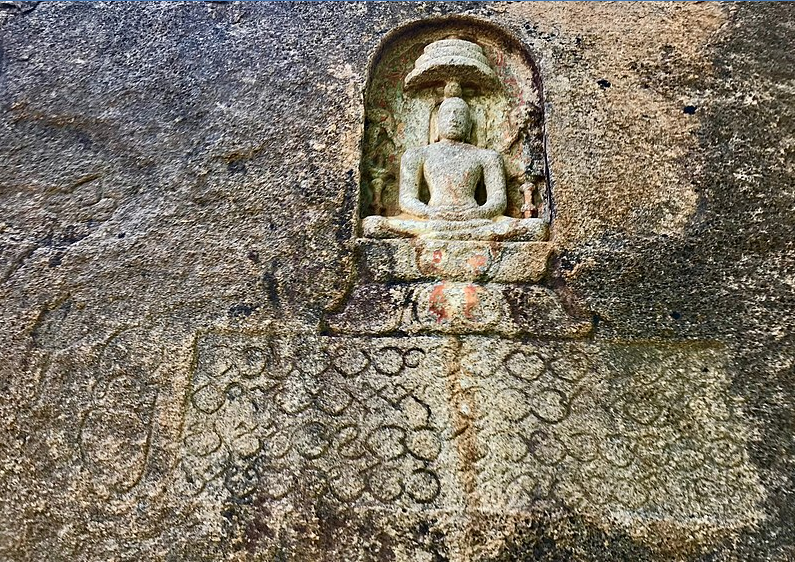 Incredibly, this stony region sustains 72 lakes, 200 natural springs, and three check dams. Arittapatti Village also has multiple megalithic buildings, 2,200-year-old rock-cut temples, Tamil-Brahmi inscriptions, diverse populations, wildlife, and avifauna.
The region is home to around 250 bird species, featuring three raptor species: the Laggar falcon, the Shaheen falcon, and the Bonelli's eagle. It will be a treat to the eyes to witness other endangered animal species existing in the area, including the slender loris, Indian pangolin, and python.
Things to do: Watch 250 different bird species, visit 72 lakes, 200 natural spring ponds, and three check dams.
Best time to visit: Throughout the year
Sacred temples of Hoysala – Belur & Halebid Karnataka
The UNESCO World Heritage sites in India include the Hoysala temples at Karnataka's Belur, Halebeedu, and Somanathapura, which have a distinct type of temple building.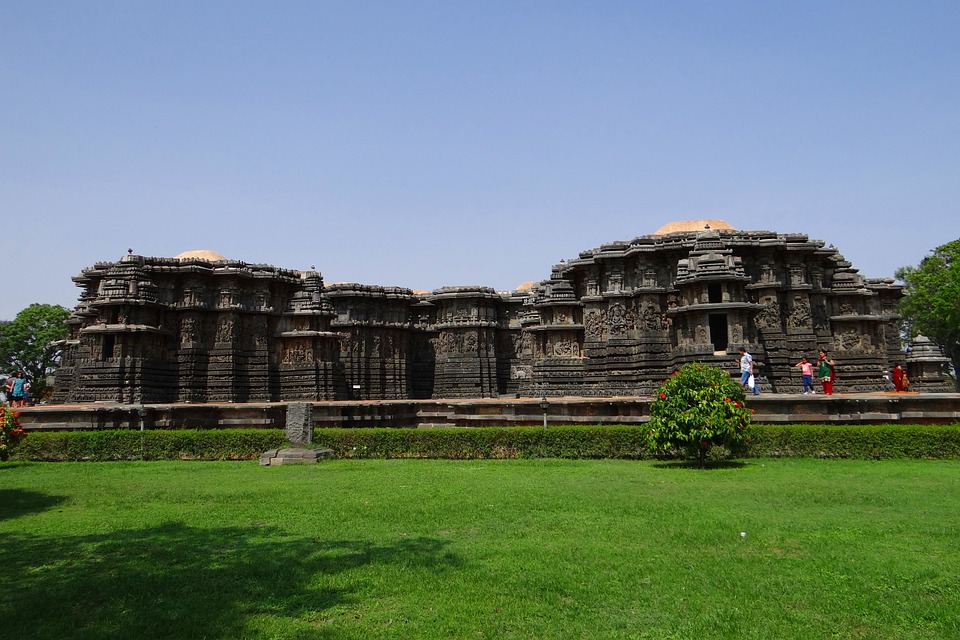 The origins of the Hoysala architectural style may be traced back to the time between 1050 and 1300 AD when the Hoysalas established a unique and remarkable form of temple construction, which can be seen in these three temples. The star-shaped constructions are adorned with a number of the most complex and finely carved stone sculptures, which bore witness to the Hoysalas' creative zeal.
The Shaivism-inspired Hoysaleswara temple incorporates elements from Vaishnavism and Shaktism, as well as Jainism imagery. Within the temple, statues portray episodes from the Ramayana, Mahabharata, and Bhagavata Purana. In addition to this temple, the adjacent Kesava temple in Belur has been suggested for inclusion on the UNESCO World Heritage Sites list.
Things to do: Plan a visit to Chenna Kesava Temple, Doddagaddavalli, Kappe Chennigaraya Temple, Veeranarayana Temple, Hoysaleswara temple, and Kedareshwara Temple.
Best time to visit: October to February
Hanle Monastery, Ladakh
Hanle Monastery was among Ladakh's greatest and most prominent monasteries in the 17th century. It is associated with the Red Hat (Tibetan Drukpa Kagyu) school of Tibetan Buddhism. The monastery, nestled in Ladakh's Leh district's Hanle Valley, spans the old trade line between Ladakh and Tibet.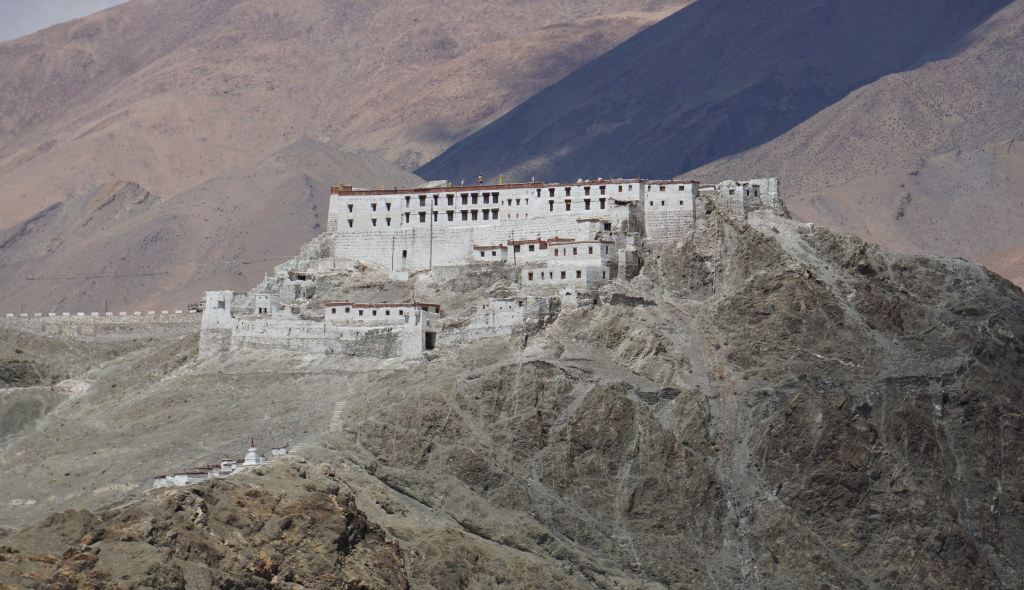 Ten monks live in the monastery, which is also known as Hanle or Analy Gompa. More than 33 monks routinely visit the monastery for meditation. The views from the monastery's spire are simply spectacular. Hanle notably contains the Indian Astronomical Observatory, the world's tallest observatory at a stunning 4500 metres.
Things to do: Explore India's first Dark Sky Reserve, Changtang Cold Desert Wildlife Sanctuary
Best time to visit: June to September
Hampi, Karnataka 
The city of remains, Hampi, is one of the hidden gems and a UNESCO World Heritage Site. This historical wonder is located in the shadowy depths of hills and valleys in the state of Karnataka. Hampi is a backpacker's paradise, encircled by 500 antique structures, stunning temples, lively flea markets, bastions, treasury buildings, and intriguing ruins of the Vijayanagar Empire.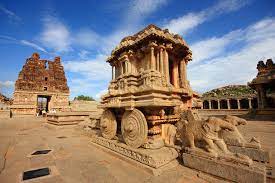 Hampi is also an open museum with over 100 venues to visit and is a popular way to observe the place through the lens of its heritage. The environment surrounding Hampi is as enigmatic as the ruins themselves – the area is covered by rocks of all sizes, allowing you to reach the top of them with minimal effort to enjoy a spectacular perspective of the city and the surroundings.
It is nestled on the banks of the Tungabhadra River. Renowned for its huge, finely carved temples, particularly the Virupaksha Temple, devoted to the empire's patron god.
Things to do: Take a trip to Virupaksha Temple, Hampi, Vithala Temple, Lotus Palace, Yantrodharaka Hanuman Temple, Hampi Bazaar, Hippie Island
Best time to visit: October to March
Fatehpur Sikri, Uttar Pradesh
Fatehpur Sikri is situated in the district of Agra in the Indian state of Uttar Pradesh. It was built southeast of an artificial lake on the sloping slopes of the Vindhyan hill ranges' outcrops. The "city of triumph" was built between 1571 and 1573 as the capital of the Mughal emperor Akbar (r. 1556-1605 CE).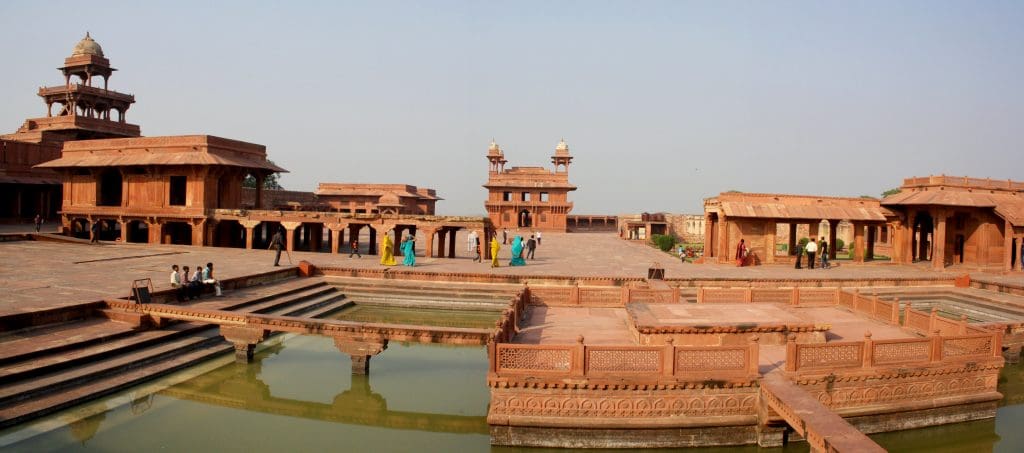 It has been designated a UNESCO World Heritage Site and is home to numerous prominent sites such as Jodha Bai's Palace, Jama Mosque, Buland Darwaza, and Tomb of Salim Chisti. The Imperial Complex, inspired by Arab and Central Asian tent encampments, is a work of pavilions placed in classical geometry on a plot of ground. Fatehpur Sikri is a one-of-a-kind combination of architectural brilliance and religious values.
Things to do: Marvel at Diwan-i-Aam, Diwan-i -Khas, Ibadat Khana, Panch Mahal, Tomb of Salim Chisti, and Jama Masjid.
Best time to visit: October to March
The Victorian and Art Deco Ensemble of Mumbai
Becoming a worldwide commerce centre, Mumbai embarked on a significant urban planning initiative in the second part of the nineteenth century. It resulted in the construction of public building ensembles encircling the Oval Maidan outdoor space, initially in the Victorian Neo-Gothic design and subsequently, in the early twentieth century, in the Art Deco style. It is a group of 94 historically significant structures.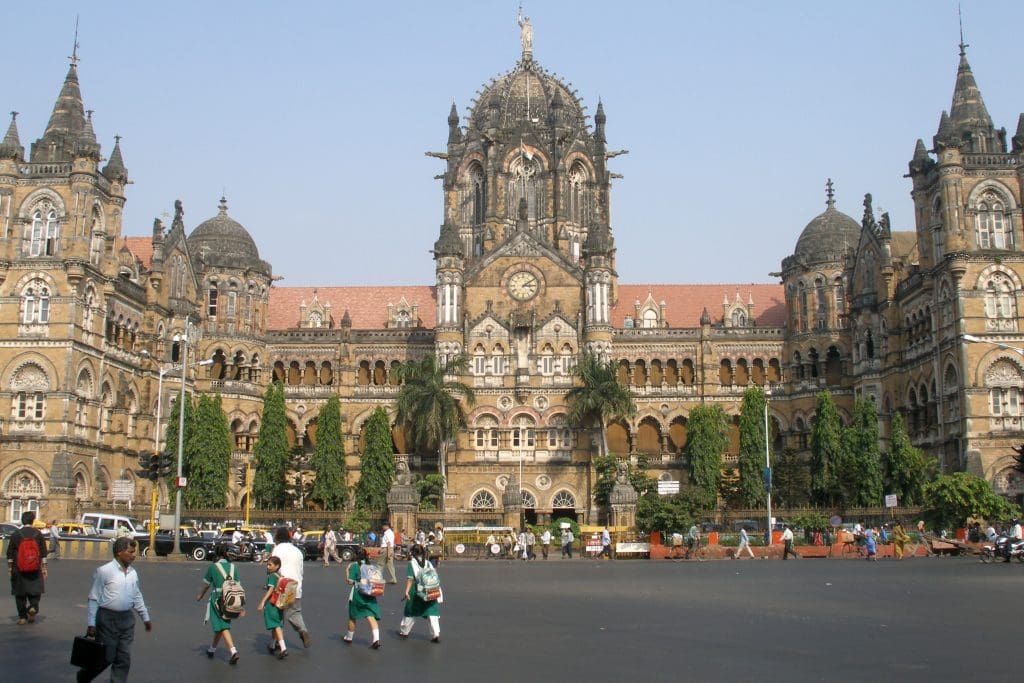 The Rajabai Clock Tower, a well-known structure in the City of Dreams, is also included on the Victorian side of the Ensemble, as are Watson's Hotel, the David Sassoon Library, and Elphinstone College. The 20th-century Art Deco structures line the Arabian Sea on the west.
The Victorian ensemble incorporates climate-appropriate Indian components such as balconies and courtyards. The Art Deco structures, with their theatres and residential buildings, combine Indian architecture with Art Deco images, resulting in an Indo-Deco style. These two ensembles witness Mumbai's nineteenth and twentieth-century modernisation periods.
Things to do: Old Secretariat, University Library and Convention Hall, Bombay High Court, Public Works Department Office, Watson Hotel, David Sassoon Library, Elphinstone College, and others are among the public structures.
Best time to visit: Throughout the year
Keoladeo National Park, Bharatpur, Rajasthan
The Keoladeo National Park, originally called the Bharatpur Bird Sanctuary, in Rajasthan is one of the world's most significant bird breeding and feeding places. It began as a royal hunting reserve in the 1850s and operated as a game reserve for Maharajas and the British.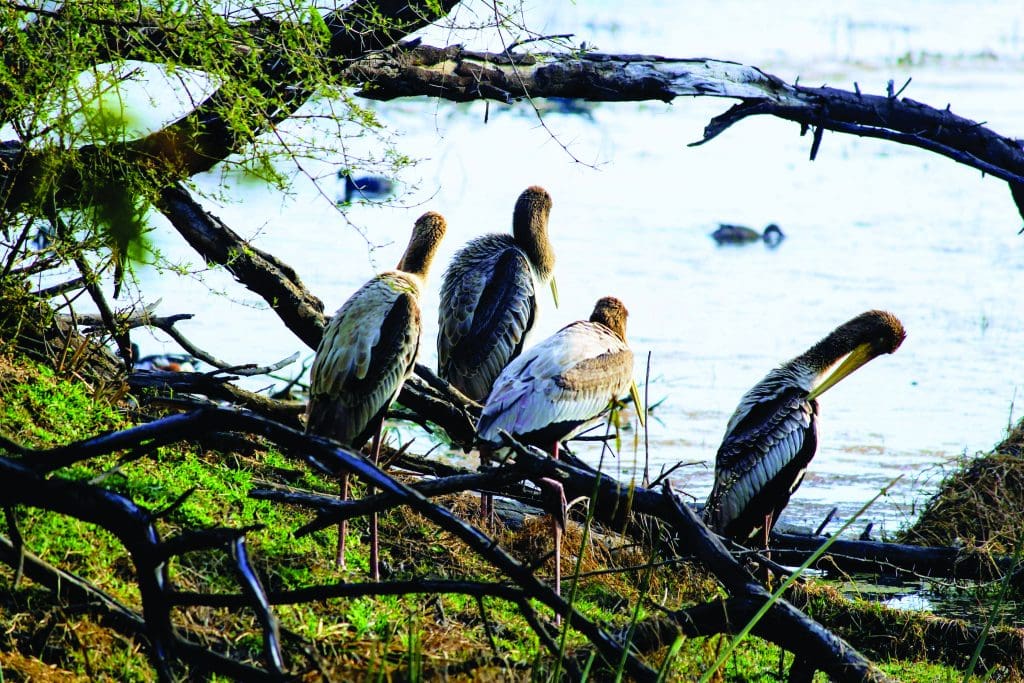 In reality, Lord Linlithgow, Viceroy of India from 1936 to 1943, shot hundreds of ducks on a given day with his hunting group! Keoladeo was designated a national park in 1982 and was later designated a UNESCO World Heritage Site in 1985. The park is home to about 370 different bird and animal species, including the basking python, painted storks, deer, nilgai, and others.
Observed Salim Ali, an Indian ornithologist, and naturalist utilized his clout to persuade the government to approve the establishment of Keoladeo National Park. It was also recognised as a nesting place for the elusive and endangered Siberian crane. Keoladeo National Park has well-defined hikes that may be completed on foot, by bicycle, or by rickshaw. Indeed, the parks department has taught the rickshaw pullers bird observation and thus makes excellent instructors. 
Things to do: Watch beautiful birds such as Cranes, Pelicans, Geese, Ducks, Eagles, Hawks, Shanks, Stints, Wagtails, Warblers, Wheatears, Flycatchers, Buntings, Larks, and Pipits.
Best time to visit: August to November
Fantastic memories that will last a lifetime!
From majestic palaces to historic temples and from mesmerising beauty of flora and fauna to the enchanting beauty of hill stations, India offers more than anyone can think of.
There is no limit to exploring the plethora of cultural and natural monuments that reflect its architectural heritage in many forms. From the Sands of Time in Jaisalmer to the Hampi Complex in Karnataka, these 40 protected World Heritage Sites have awe-inspiring stories waiting for you to experience.
A world filled with beautiful memories lies within India's boundaries that are waiting for your exploration! So, go ahead and explore these lesser-known UNESCO World Heritage Sites in India to make some fantastic memories that will last a lifetime!
Read More: Latest