Gather 'round and prepare to be dazzled, because we have a Jewellery treat for you! Introducing LUUM, a contemporary jewellery company that creates a unique keepsake with your own story.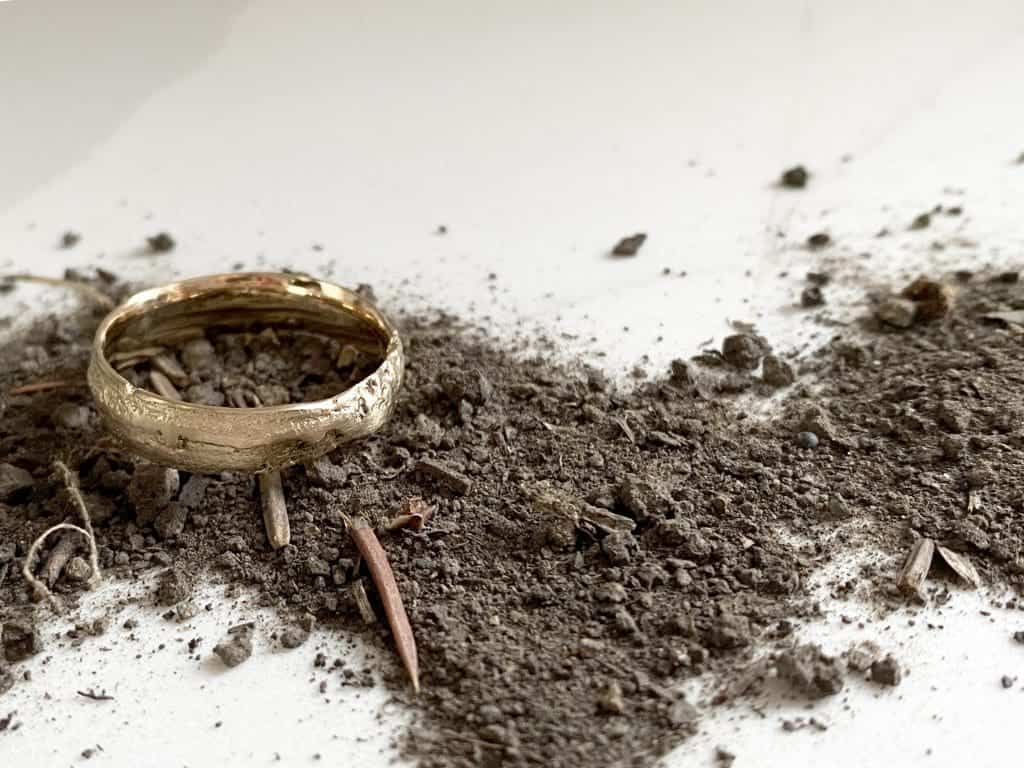 This company provides what mass-produced bands cannot: meaning. For travel aficionados craving a keepsake from a once-in-a-lifetime journey, this is it.
That's right, this company is here to bring meaning back to the world of jewellery, and they do it with style.
Now, we all know that feeling of wanderlust, that insatiable desire to traverse the globe and collect memories like souvenir shot glasses. Well, guess what? Here is a company come up with the perfect solution for you, a keepsake that will make your once-in-a-lifetime journey unforgettable.
Personalized Masterpiece
Imagine this: You sign up with LUUM, and before you can say "bling" they send you a magical kit. Okay, maybe not magical, but definitely awesome. Inside this kit, you'll find a bag for your chosen casting medium. They've got it all, folks, from sand to sediment, ash to brick. Who knew you could have a piece of jewellery made out of your favourite beach sand or your grandmother's old brick? LUUM did, that's who!
But wait, there's more! They don't stop there. They also include a handy scale for weighing your vintage noble metals. Gold, silver, platinum—you name it, they'll weigh it! And just when you thought it couldn't get any better, they throw in a ring sizer too. This company has got your back when it comes to finding the perfect fit for your finger.
Now, here's the best part: once you've assembled all your precious materials and sent them back to the company, the real magic happens. They've got their smiths, their artisans, situated in none other than the vibrant cities of Los Angeles and Toronto. These talented folks take your unique concoction of sand, sediment, ash, brick, and noble metals, and with their skilled hands, forge them into magnificent rings.
So, jewellery enthusiasts, say goodbye to mass-produced bands that lack meaning and say hello to LUUM! They've got a contemporary style, an old soul, and a process that's easier than you can imagine. Here is where you make your jewellery dreams come true, one unique ring at a time. Get ready to rock the world with your own personalized masterpiece!
The Process
Each LUUM ring is meticulously forged by a foundry artisan. The process begins not with a mould but with a casting medium provided by you (think sand from a secret beach, clay from wine country, or sediment from a mountaintop). Recent customers have sent in such media as rubble from the Berlin wall, soil from a childhood playground, and brick dust from a family home.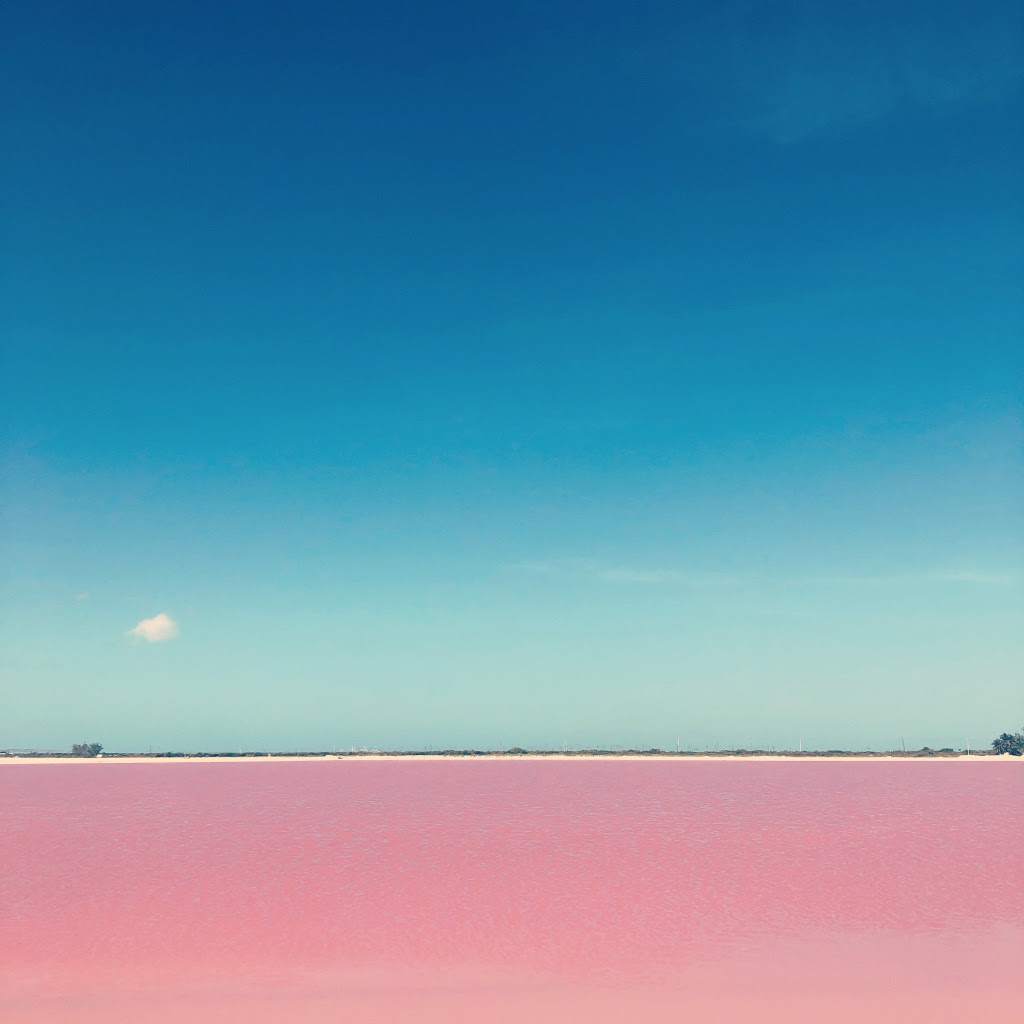 You also have the option to provide the metal for your ring. By sending in an unworn heirloom or outdated piece, you layer in yet another element of meaning.
The result, with every beautiful imperfection that hand craftsmanship promises, is one of a kind.
These jewellery elements are not tokens; they are time capsules ensconcing moments, places and people, plural.
These jewellery pieces are heirlooms, and they are storytellers.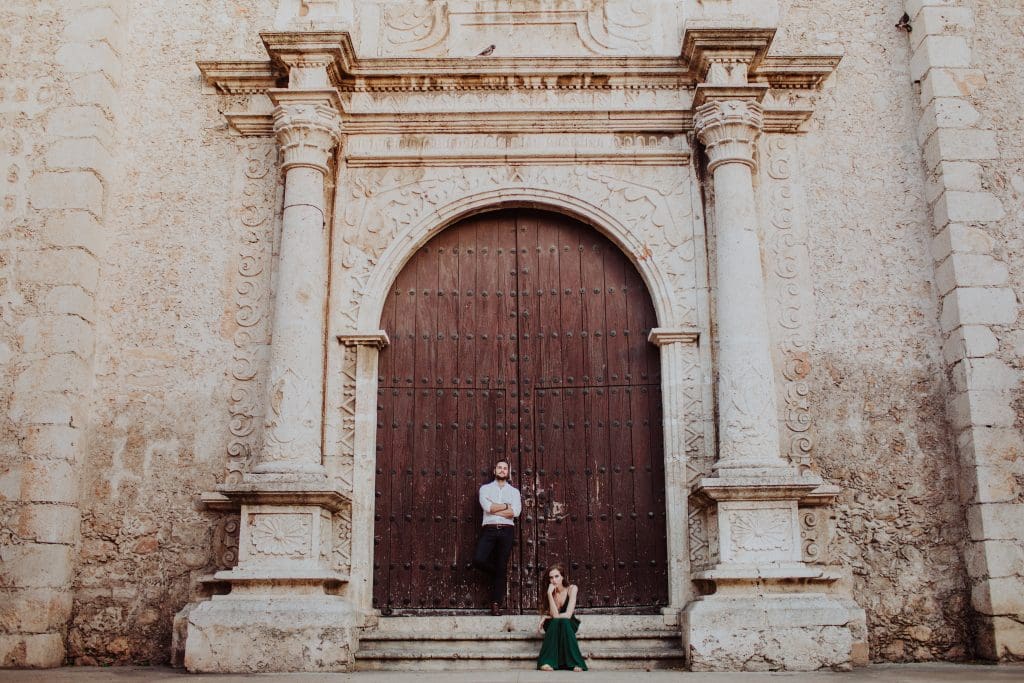 The name LUUM, "earth" in Mayan, is a homage to the first ring cast.
It all began when co-founders Jessica Nahmias and Jeff Forrest celebrated their engagement with a road trip through Mexico's Yucatan peninsula, unearthing treasures of Jessica's heritage as they went.
Their trip included a visit to the Cenotes of Los Colorados from which the pair kept a sample of the mud known for its celestial mineral qualities. Jeff, an architect and furniture designer familiar with the casting process, melted down Jessica's Bubbie's gold jewellery and used the mud they had brought home from their trip to craft his wedding band.
LUUM is about storytelling and this one continues at an event that the pair attended with their friends, LUUM co-founders Jackie and Justin Treitz. When the topic of Jeff's wedding band came up, they too were lovestruck by the tale behind the craft.
This time it was Justin who proposed; a business plan that would allow the group to share this beautiful idea with the world. Between the four of them, there is a storyteller (Jessica), designer (Jeff), brand expert (Jackie), and financial planner (Justin), all excited to help others forge their cherished memories into LUUM bands.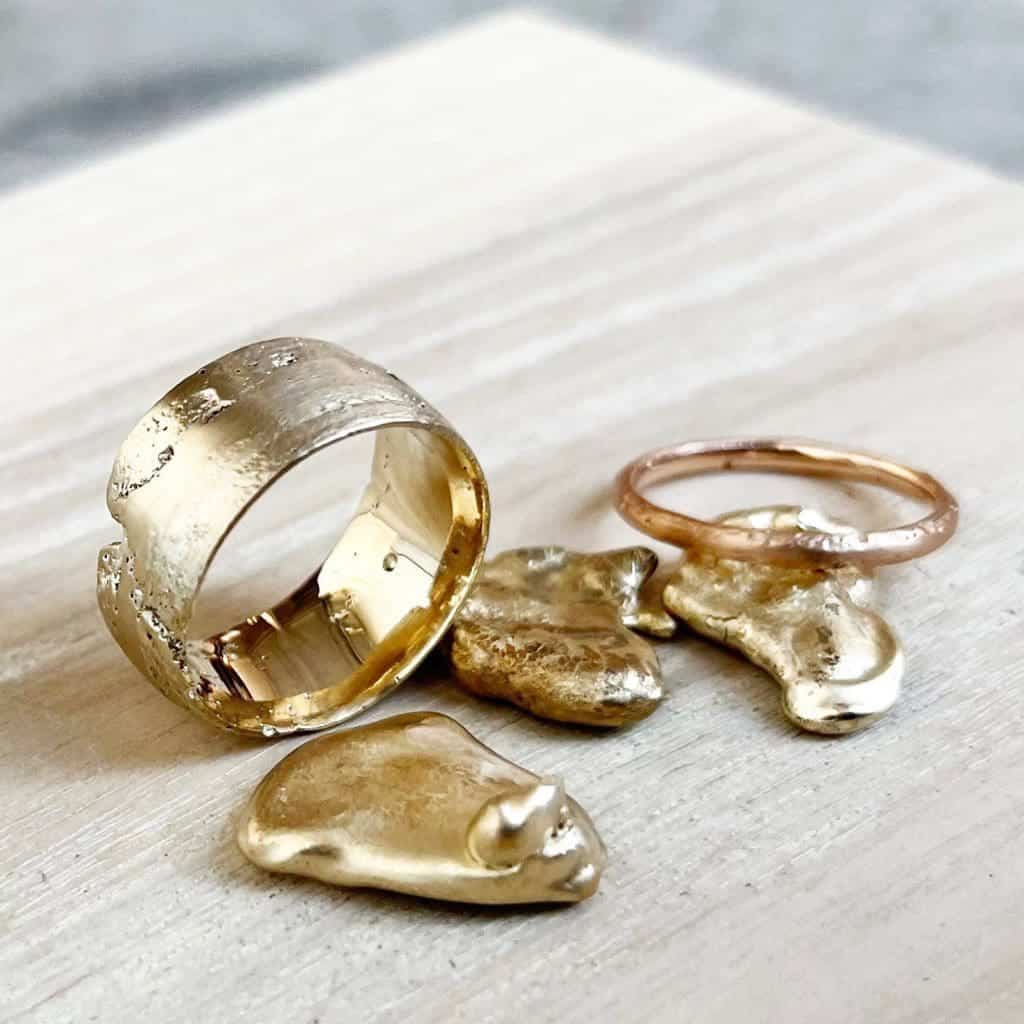 And the process cannot be easier. Once registered with LUUM, clients are sent a kit that includes a bag for the casting medium (sand, sediment, ash, brick, etc.) of their choice. There is also a scale to weigh vintage noble metals (gold, silver, platinum), as well as a ring sizer. Everything is then returned to the company who then engages its smiths – located in Los Angeles and Toronto – to forge the rings.
The casting process results in a small amount of leftover noble metal known as a sprue. This residual metal is donated to Ethical Metalsmiths, a non-profit organization whose mission is to connect consumers with jewellers dedicated to leaving as little environmental trace as possible. Their process and ethos align perfectly with LUUM's.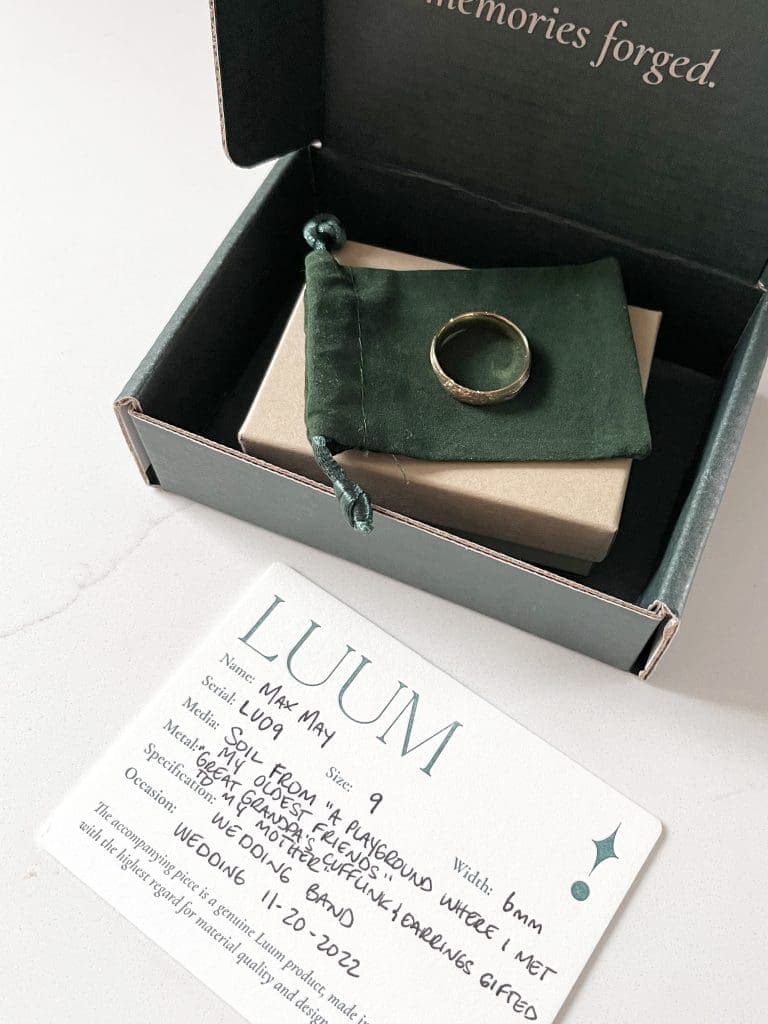 Essentially, the company facilitates the creation of signature jewellery cast from a medium that matters and made from a noble metal with import. The time and cost investments are equivalent to a custom design, but the result is as unique as a fingerprint. When the casting medium meets the molten metal, it leaves a signature pattern, meaning each ring is as unique as the story behind it.
In brief, the company transforms noble metals, heirlooms, and casting mediums into forged memories.
CRAFT: Once they receive the completed customer Kit, their smiths create a custom ring mould using the personalised casting medium.
​CAST: The customer's choice of noble metal or heirloom(s) is melted and poured. Once set, their smiths carefully hand-finish the ring.
​LOVE: It's a personal ring, a piece of designer jewellery — a unique remembrance of a place, a person, a moment — that is shipped back to the customer.
Read More: Latest