Madhya Pradesh food is as diverse as its people, history, and culture.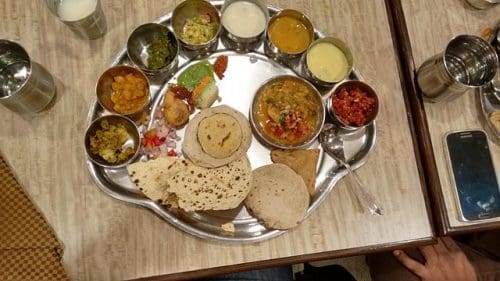 To sample Madhya Pradesh food and gastronomic treasures, you must journey to India's heartland. Though modernity will never be able to replace traditional culinary methods, its authenticity has been carefully preserved. The people of Madhya Pradesh continue to practice the well-known Indian custom of treating visitors. The words 'Atithi Devo Bhava' can be used to compare a person to God. So be sure that when you go to Madhya Pradesh, you'll be treated to some delicious dishes.
Madhya Pradesh Cuisine: A culinary journey through the Heart of India
Nestled in the heart of India, Madhya Pradesh (often referred to as the 'Heartland State') offers a gastronomic journey as diverse and vibrant as its cultural tapestry. The cuisine of Madhya Pradesh is an eclectic blend of traditional flavours, shaped by its rich history and the myriad communities that have left their mark on the region.
Historical Influence:
The culinary traditions of Madhya Pradesh have been deeply influenced by the state's historical trajectory. From the reign of its ancient kingdoms to the dominance of the Mughals and later, the Marathas, each era brought with it a distinct set of culinary practices and preferences. These historical interactions, combined with the state's geographical positioning, have given birth to a cuisine that's both robust in flavours and diverse in its offerings.
Food Choices:
The cuisine of Madhya Pradesh caters to both vegetarians and non-vegetarians, with a slight emphasis on vegetarian dishes due to the predominant agrarian lifestyle and Jain and Hindu populations. Lentils, wheat, and rice form the staples, while the abundant forests of the region contribute a variety of unique herbs, fruits, and other ingredients.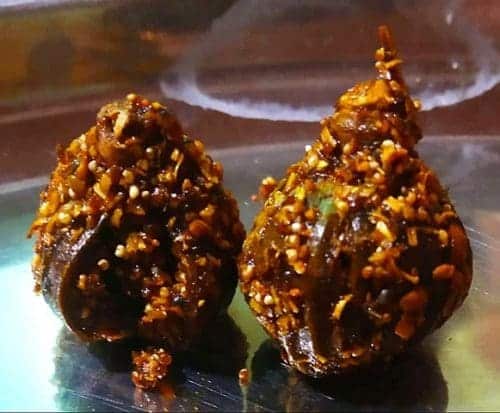 Regional Cooking Styles:
The state's vastness ensures regional variations in its culinary landscape. While the Malwa region is famous for its spicy delicacies and lavish use of jaggery and poppy seeds, the tribal belts of Bastar and the Gond community offer dishes made from millets, wild leaves, and meats. The Bundelkhand region, on the other hand, has a flair for tangy recipes and roasted meats.
Favourite Dishes:
Some of the must-try dishes from Madhya Pradesh include:
Poha: A light and fluffy flattened rice dish, usually served for breakfast and garnished with sev, onions, and fennel.
Bhutte Ka Kees: Grated corn cooked with spices, typically enjoyed during the monsoon season.
Seekh Kebabs: Influenced by Mughal cuisine, these are skewered and spiced minced meat delicacies.
Chakki Ki Shak: A unique curry made from steamed wheat dough, simmered in a spicy and tangy yoghurt-based sauce.
Dal Bafla: A delicious combination of wheat dumplings boiled and then baked, served with spicy lentil soup.
Dal Bafla
Bafla is a traditional Rajasthani and Madhya Pradesh dish. The Malwa region of Madhya Pradesh, India, is where 'bafla baati' originated. And these ghee-packed wheat dough balls, known as 'Bafla Bati,' are extremely popular in each of the aforementioned states.
Traditionally, bafla is served with tuvar dal (split pigeon peas). However, as with baati, this can be served with urad dal, gatte ki sabzi, and/or kadhi.
Chakki Ki Shak
This dish is influenced by Rajasthani cuisine. Chakki ki shak is a festive side dish that consists of cooked flatbread in a spicy Indian gravy. In several regions of the state, chakki ki shak is served with a curd bowl and devoured. Even if you're full, this meal is popular in Indore and will make your mouth water. Serve immediately with rice.
Khasta Kachori
It's one of the flakiest and crispest Indian snack recipes, made with plain flour and spicy moong dal filling. The recipe is identical to any deep-fried Indian food, such as samosa or pakora, but it is loaded with nutritious moong dal lentil stuffing.
It's a great evening snack that goes well with a cup of tea or coffee and a sprinkling of spicy spices.
Palak Puri
Making palak poori or palak paratha is a great technique to hide greens like spinach from picky eaters. It's a spinach poori with ginger, green chilies, and a few spices. Palak poori goes well with aloo sabzi, aloo matar, vegetable kurma, chana masala, mutter paneer, or any other veg sauce or dish. It goes well with tea and can be served as a snack during tea time.
Bhutte Ka Kees
Indore's bhutte ka kees is a renowned and delectable street food snack. The words "bhutta" and "kees" imply "corn" and "grated," respectively. Actually, the hindi term for corn is bhutta, while the Marathi word for grated is kees. As a result, the recipe's name includes both Hindi and Marathi terms. Desi corn is great for this dish. However, sweet corn can be used as well. This flavorful snack is best served hot. During the winter, it's a good evening snack.
Seekh Kebabs
Madhya Pradesh's cuisine is heavily influenced by Mughal cuisine. The majority of Mughalai cuisine is supplied throughout the state. Seekh kebab is the most popular cuisine among non-vegetarian dishes.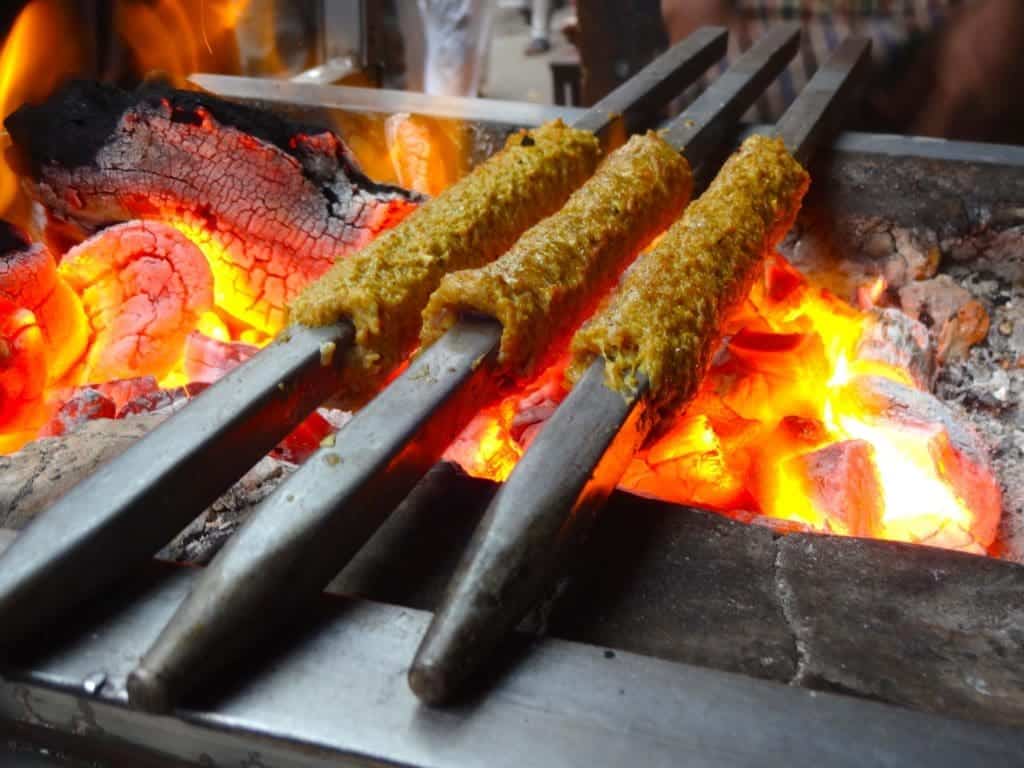 The well-minced meat in a wrap is delicious and melts in your tongue. Served with mint chutney with onion rings and lemon wedges on the side.
Bhopali Gosht Korma
This is a fantastic recipe from Bhopal's Nawabi cuisine. Mutton chunks are smothered in a thick, spicy sauce made with entire spices. It is a Maharaja and Raja dish that they prefer to serve during celebrations and jashans. The Bhopali Ghost Korma is named after Bhopal, the state capital of Madhya Pradesh. It's cooked in a spicy Indian spice stew and served with butter roti and chopped onions. The dish is quite spicy, and the spiciness is the major feature of the dish.
Malpua
In Uttar Pradesh, Rajasthan, Bihar, West Bengal, Orissa, and Maharashtra, malpua is a sweet pancake. It is also popular and widely produced in Nepal and Bangladesh, two adjacent countries. Malpuas are a typical seasonal pleasure created in many houses for holidays like as Holi, Navratri, and Diwali. As long as the malpuas are dunked in sugar syrup, they can be eaten on their own. They're also accompanied by rabdi – rabri.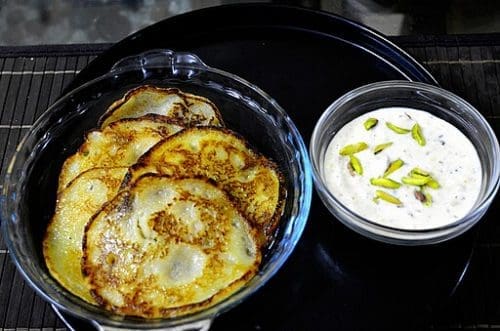 Mawa Bati
Mawa Bati is a delectable dessert that should not be overlooked. Mawa Bati is a delectable North Indian mithai produced by stuffing a mava-based dough with a rich mixture of nuts and mava, then deep-frying the delicate, filled balls till golden brown. They are served on celebratory occasions and resemble larger gulab jamuns. After that, the Meva Batis are soaked in sugar syrup for a while before being served warm.
Jalebi
Jalebi is a crisp and juicy spiral-shaped treat made with all-purpose flour, gram flour, and sugar syrup. Jalebi, like Gulab jamun, is a popular dessert at weddings, festivities, and festivals.
They're a popular street dish, and they're also available at sweet shops and mithai shops. Jalebi can be created for various occasions, including Diwali, Holi, and Eid.
In essence, the cuisine of Madhya Pradesh is a delectable blend of simplicity and zest. It reflects the state's diverse cultural influences and the bounty of its natural resources. A journey through this state promises not just scenic beauty and historical wonders, but also a delicious culinary adventure.
FAQs about Madhya Pradesh Food
What is the staple food of Madhya Pradesh?
The staple food of Madhya Pradesh predominantly consists of wheat, rice, and lentils.
Is the cuisine of Madhya Pradesh predominantly vegetarian or non-vegetarian?
While the cuisine caters to vegetarians and non-vegetarians, it has a slight emphasis on vegetarian dishes, influenced by the predominant Jain and Hindu populations.
What are some popular snacks from Madhya Pradesh?
Poha, samosa, bhutte ka kees, and jalebi are some beloved snacks from the region.
Are there any unique ingredients used in Madhya Pradesh cuisine?
Yes, given its rich forests, the region incorporates unique ingredients like wild herbs and fruits. Also, certain dishes utilize local ingredients like baigan (eggplant), besan (gram flour), and various local spices.
What influences the flavors of Madhya Pradesh cuisine?
The cuisine has been influenced by the state's historical interactions with various kingdoms and empires, including the Mughals and Marathas. Its central location in India also allows it to incorporate diverse culinary influences.
Are there any regional differences in Madhya Pradesh's food?
Absolutely. For instance, the Malwa region is renowned for its spicy dishes, while the tribal belts have their distinct flavors and ingredients. The Bundelkhand region prefers tangy recipes.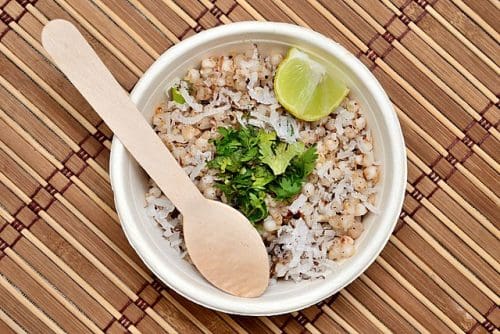 How is the street food scene in Madhya Pradesh?
The street food scene is vibrant, with stalls serving a plethora of delights like poha, jalebi, sabudana khichdi, and more.
Are there any special desserts from Madhya Pradesh?
Yes, desserts like jalebi, malpua, and mawa-bati are quite popular.
Which festivals in Madhya Pradesh have specific foods associated with them?
Festivals like Diwali, Makar Sankranti, and Holi have special dishes associated with them, such as gujiya during Holi and poha during Makar Sankranti.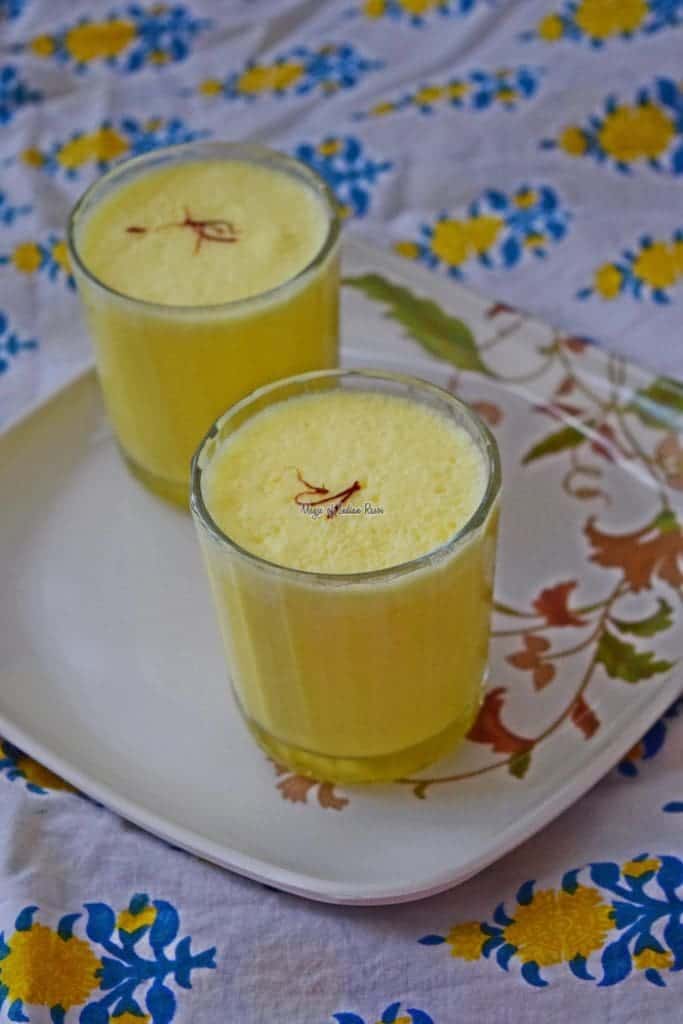 Are there any unique beverages from Madhya Pradesh?
Yes, beverages like 'shikanji' (spiced lemonade) and 'sattu' (a drink made from roasted gram flour) are quite popular.
Read more: Latest