Are you and your partner looking for the perfect destination for a dreamy honeymoon?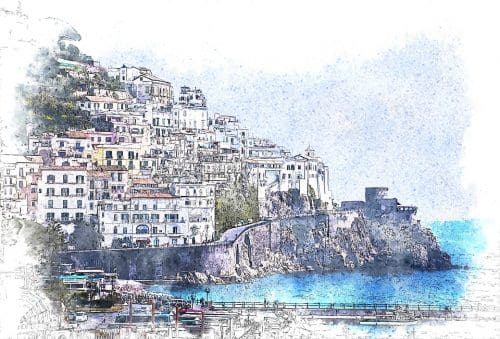 Sure, chocolates and flowers are welcome, and sunset-gazing through the bottom of a champagne glass is enchanting, but when your honeymoon is special, it calls for a celebration of a different kind. Like, whisking away your loved one to one of the most romantic destinations on the planet.
We've put together a list of 8 romantic cities which count among the best honeymoon places in the world – that will be sure to leave you with lasting memories. From breathtaking natural wonders to charming cafes, let us show you all of the places that spell romance for honeymooners in these dreamy destinations:
The City of Love is the perfect destination to start your life together. Paris has long been considered one of the most romantic cities in the world and promises plenty of entertainment for both of you.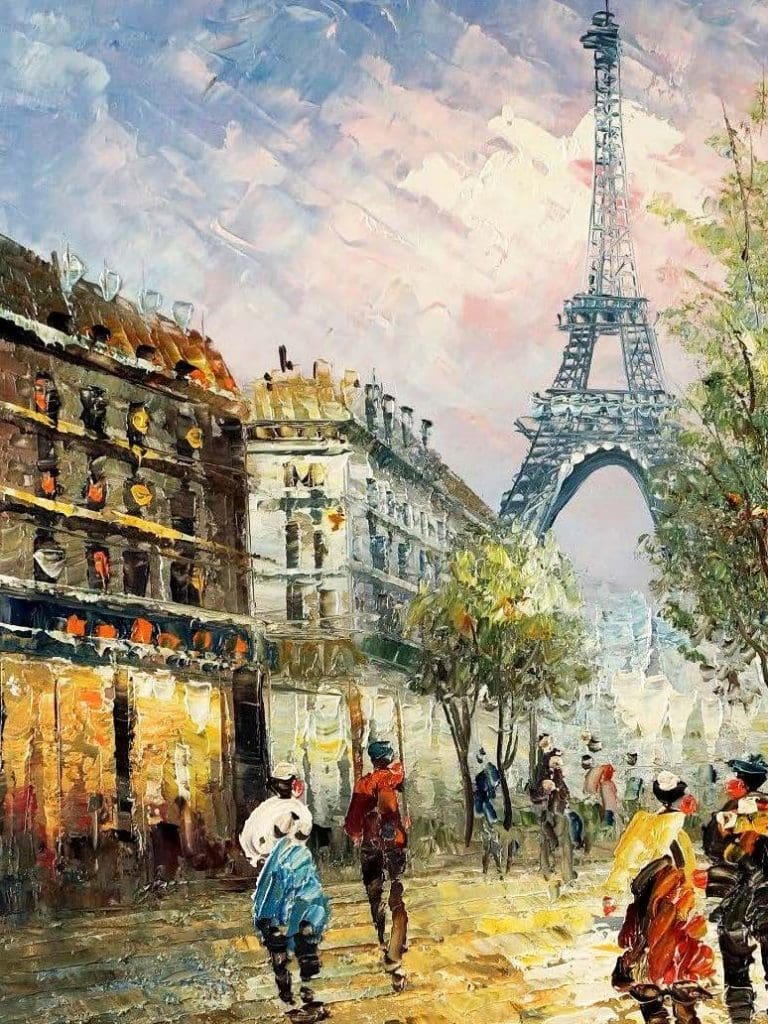 Explore the city's iconic sights, such as the Eiffel Tower and Notre Dame Cathedral. Stroll hand in hand down the famous Champs-Elysees. And, as dusk falls, watch Paris become the 'City of Lights' and discover its history, its tree-lined boulevards with their animated cafes, and all the brilliantly illuminated monuments and squares.
Watch the legendary Moulin Rouge cabaret and the French Cancan, more than 100 years old. And, can any visit to Paris be complete without visiting La Dame de Fer (The Iron Lady) – or the Eiffel Tower?
The city is full of iconic landmarks such as the Louvre Museum. Couples can also take a romantic stroll along the Seine River, visit the charming Montmartre neighborhood, or enjoy wine at one of the many Michelin-starred restaurants.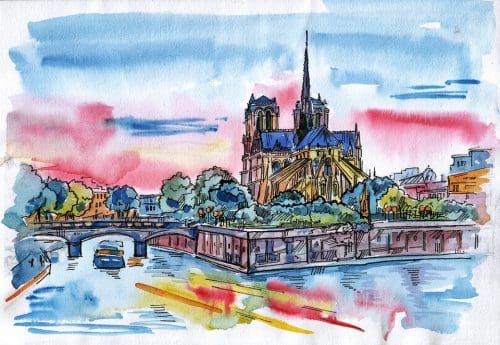 And finally, enjoy a romantic dinner at one of the many Michelin-star restaurants. Some popular options include L'Ambroisie, a three-Michelin-starred restaurant located in the heart of the city, Le Jules Verne, a restaurant located on the Eiffel Tower's second floor, and Le Cinq, a Michelin-starred restaurant at the Four Seasons Hotel George V.
Agra is home to one of the most romantic sights in India – the majestic Taj Mahal. Every year, thousands of honeymooners flock to this incredible city just to see the world-famous mausoleum for themselves. On their visit to Agra, couples can also explore other attractions and take part in a variety of activities that will make these special days truly memorable.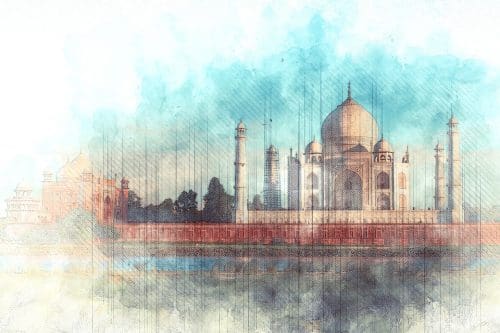 For those looking for a romantic sightseeing experience, the Taj Mahal is an absolute must-see. Not only is it one of the most iconic structures in India, but its intricate architecture and stunning marble façade are simply breathtaking when seen up close. Couples can also explore other attractions like the Agra Fort and Fatehpur Sikri, both of which offer stunning views of the city.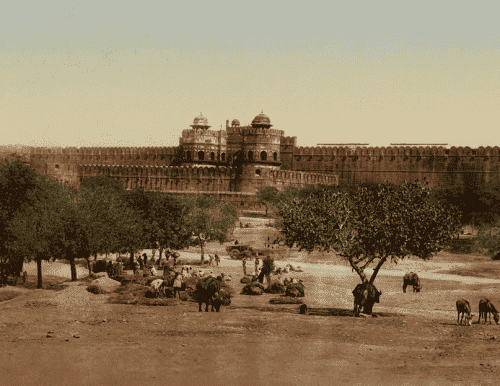 Honeymooners should definitely take a boat ride on the River Yamuna. The serene waters provide a perfect backdrop for a romantic evening as couples can witness the beauty of the Taj Mahal from a different angle.
Couples can visit the vibrant bazaars and shops that offer amazing deals on jewelry, carpets, clothes, and other souvenirs. It's also worth noting that Agra is famous for its mouthwatering street food, so make sure to sample some of the local delicacies.
If a romantic evening dinner is what you're after, head over to one of the many rooftop restaurants in Agra. Here couples can enjoy delicious meals while admiring views of the Taj Mahal and other attractions. A luxury dining option is the outdoor cabanas at The Oberoi Amarvilas which offer unbeatable views of the Taj Mahal, and excellent cuisine.
Other romantic restaurants are Bade Miyan, a rooftop restaurant offering amazing views of the Taj Mahal, along with delicious North Indian cuisine and Taj Khema with its beautiful terrace overlooking the Taj Mahal, and some of the best Mughlai cuisine in Agra.
This vibrant city will make you feel like you're in a fairytale. Take a sunset canal cruise to get the most out of your romantic experience or rent a tandem bike and explore the city together. Don't forget to visit the world-famous Flower Market and pick out some beautiful blooms!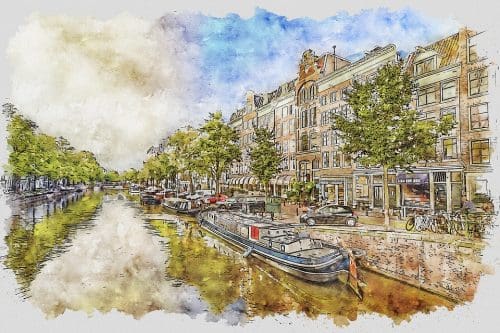 The city offers many romantic activities such as a visit to the Van Gogh Museum, or a bike ride through the Vondelpark. Couples can also explore the charming Jordaan neighborhood, which is full of trendy cafes, bars, and boutiques.
Take a romantic stroll through the city's historic canals and admire the beauty of Amsterdam's iconic architecture. Spend an evening in one of Amsterdam's lovely cafes or take a walk to see some of the city's most charming bridges. Pack a takeaway dinner and enjoy a romantic picnic in one of Amsterdam's beautiful parks.
One of the most romantic dinner spots in Amsterdam is De Kas, a greenhouse restaurant located in Frankendael Park. Another excellent option is the Blue Pepper restaurant, which serves Indonesian cuisine in an elegant and intimate setting.
This beautiful city offers a romantic atmosphere with its stunning architecture, scenic views, and vibrant culture. Visit Vienna's many iconic sights, such as the Schönbrunn Palace and Hofburg Imperial Palace. The city is home to beautiful palaces, such as the Belvedere Palace, which offer a glimpse into the city's imperial past. Couples can take a stroll through the historic city center, or indulge in the city's famous pastries at a traditional coffeehouse.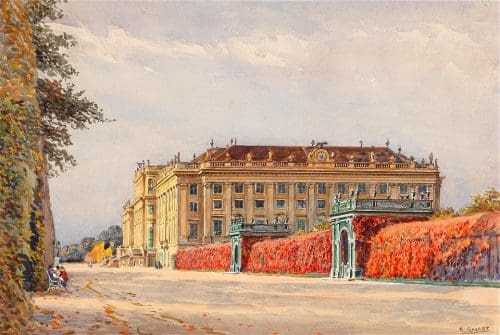 Make time for a magical horse-drawn carriage ride – you will get the most instgrammable pictures! Enjoy a romantic evening with a memorable ride on the Prater Ferris wheel. If you both love music, be sure to book and catch some of Vienna's amazing music performances at one of its world-renowned concert halls like the Vienna State Opera! Vienna is a city of music, art, and romance, making it a perfect destination for honeymooners.
Take an evening walk through one of Vienna's many parks or have a cozy meal for two at one of the city's charming cafes. Vienna is home to many fine-dining restaurants that offer a romantic ambiance. Some of the most popular restaurants include Steirereck, a Michelin-starred restaurant that specializes in Austrian cuisine, and Palais Coburg, a historic palace that now houses a gourmet restaurant.
Start your ideal honeymoon off right with a romantic boat ride down the Bosphorus whilst taking in the beautiful city skyline. Then, take a walk through Sultanahmet Square and explore the stunning Hagia Sophia and Blue Mosque, and the Topkapi Palace. These historic sites offer a glimpse into the city's rich cultural heritage and are perfect for couples who love history and architecture.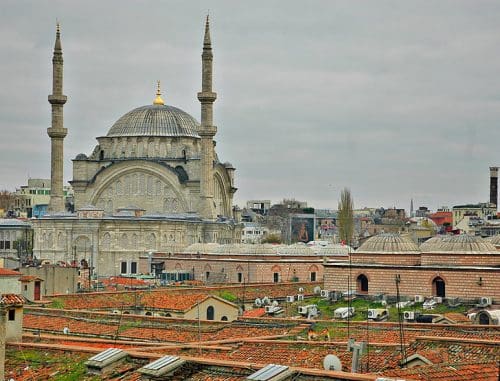 This magical city offers plenty of beautiful views for newlyweds to explore together. Spend your days strolling through the iconic Grand Bazaar, admiring the stunning views from Galata Tower. Another romantic place to visit is the Bosphorus Strait, where couples can take a sunset dinner in restaurants overlooking the stunning city's skyline.
Get some personal time together and try some of Istanbul's delicious Turkish cuisine at one of the many romantic restaurants. One of the most romantic places for dinner in Istanbul is the Maiden's Tower. This small island, located at the entrance of the Bosphorus, offers stunning views of the city skyline and the sunset. Another romantic dinner option is the rooftop restaurant at the Hotel Seven Hills, which overlooks the Hagia Sophia and the Blue Mosque.
Prague, Czech Republic
Prague is a city of fairytale castles, narrow streets, and historic bridges, making it a perfect destination for honeymooners. The city's iconic landmarks include Prague Castle and Old Town Square. Couples can also enjoy a romantic boat ride along the Vltava River, visit the city's many museums and galleries, or take a stroll through the picturesque Mala Strana neighborhood.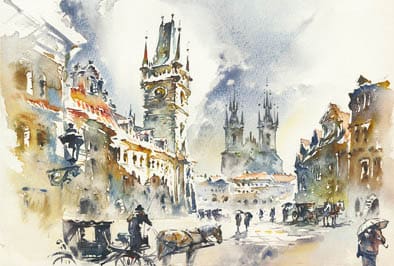 The city is perfect to take a walk through cobblestoned streets, admiring the majestic architecture of Charles Bridge, and taking in the stunning views of Prague Castle.
Prague has many charming restaurants and cafes that offer a romantic ambiance. Some of the best options include Mlýnec, a contemporary Czech restaurant located on the banks of the Vltava River, and Allegro, a Michelin-starred restaurant located in the Four Seasons Hotel.
If you think all roads lead to Rome, think again. If you take the Aemilia Romagna passage away from Rome, you could reach Rimini, a popular seaside resort and a hot spot for nightlife on Italy's Adriatic coast. Have some Colli di Rimini (local wine) over a sumptuous lunch at the uber-chic Nomi Club in Hotel Duomo. You could even take a detour for a stop over at the ever-so-romantic Amalfi Coast. But, for a large dose of romance, head straight for Venice.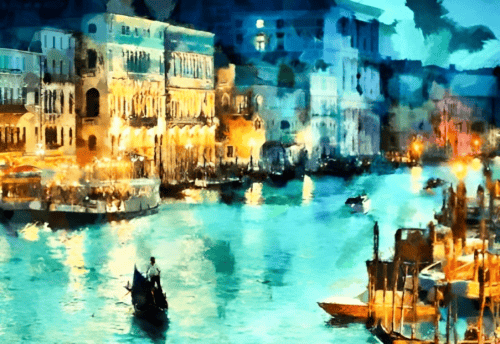 A city built on water, Venice is an intriguing, mysterious, and romantic destination for any couple. You can cruise on a romantic gondola ride, walk through the cobblestoned streets hand in hand, or sit outside and enjoy some fine cuisine as you watch the world go by. Venice is less tourist-driven than many other destinations, which will make it all the more intimate for you and your partner.
Visit some of Venice's lovely churches, such as Saint Mark's Basilica. Couples can explore St. Mark's Square, or walk around the charming neighborhoods of Cannaregio and Dorsoduro. Don't forget to grab some gelato for a romantic dessert!
Venice is famous for its romantic ambiance, and there are many excellent restaurants for couples. Some of the most popular options include Il Ridotto, a Michelin-starred restaurant that serves traditional Venetian cuisine, and Osteria da Fiore, which has been serving seafood and Venetian cuisine for over 30 years.
New York, US
You'd think New York is far removed from romance, but the style, the ambience, and the views of this vibrant town make it infinitely romantic. From carriage rides in Central Park and boat rides below Bow Bridge to Belvedere Castle and the Conservatory Garden, Central Park is easily New York City's most romantic place.
For amazing views, there's nothing that beats the sights from atop the Empire State Building. On a clear day, you can see forever, and at night, take in the glowing city below.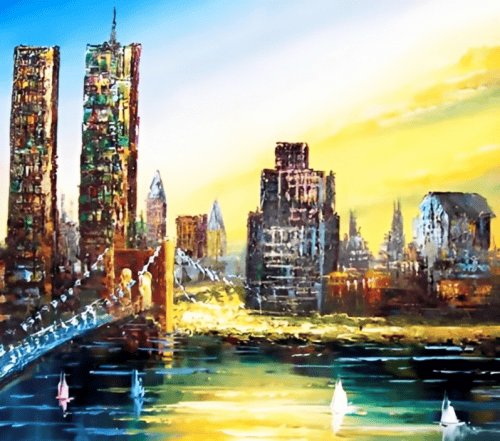 Couples can visit iconic landmarks such as the Statue of Liberty. They can also take a romantic walk through the streets of Greenwich Village, enjoy a Broadway show, or indulge in the city's famous cuisine at one of the many Michelin-starred restaurants.
Enjoy a romantic dinner for two in one of the city's many fine restaurants and while you raise a toast to each other also salute the skyline from one of New York's many rooftop bars! New York City has many fine-dining restaurants which are memorable. Some of the most popular honeymoon ideas include a perfect meal for which you can try Per Se, a three-Michelin-starred restaurant that serves French cuisine, and Eleven Madison Park, a Michelin-starred restaurant that serves modern American cuisine. Another romantic option is the River Cafe, which offers stunning views of the Manhattan skyline from its location on the Brooklyn waterfront.
10 ways to add romance to your honeymoon
Enjoy a private picnic
A soak in a hot tub or jacuzzi
Spend the day in bed
Couples massage
Romantic mood setters – Rose petals, lingerie, chocolates, champagne, breakfast in bed
A musical night out
Watch a sunset – take a sunset cruise
A beachfront candlelit dinner
Plan a honeymoon photoshoot
Go for romantic strolls through meandering paths and water pools
Romance and honeymoons go together.
Make memories of a lifetime with your mood and wishes – exploring the iconic sights or sharing a candle-lit rooftop dinner at one of the many romantic restaurants, and you can be sure to fall even more in love with each other.
Get packing and start your romantic adventure!
Read more: Latest