We take you on a wonderful tour of the best places to visit in Chennai.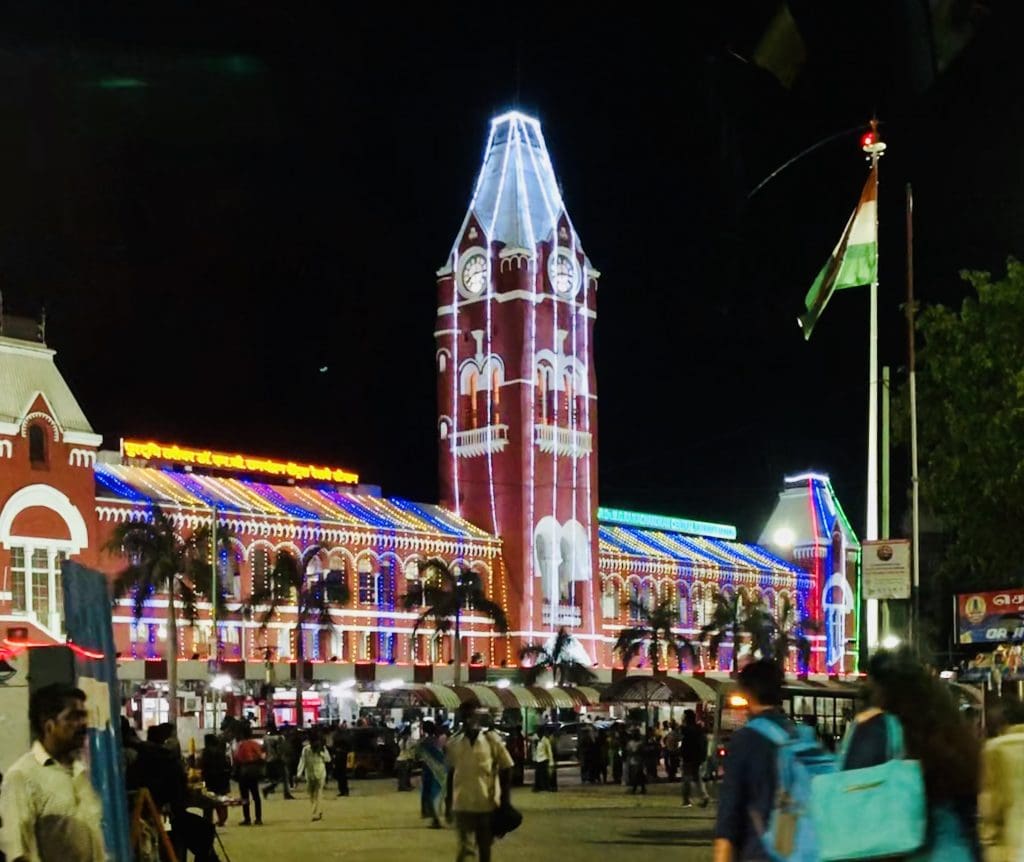 Chennai presents a colourful tapestry of everyday living blended with ancient philosophy and culture. The city is teeming with life, people, colour, and energy.
Look around. You will see people sipping hot beverages at tea 'kadais' (shops); divine music wafting from temples, churches, and mosques; filmy and lavish cutouts of movie stars near cinema theatres; green parks filled with laughter and cool beach air from the sea. Chennai is filled with food outlets, parks, beaches, hotels, music, theatres, festivals and history.
Marina Beach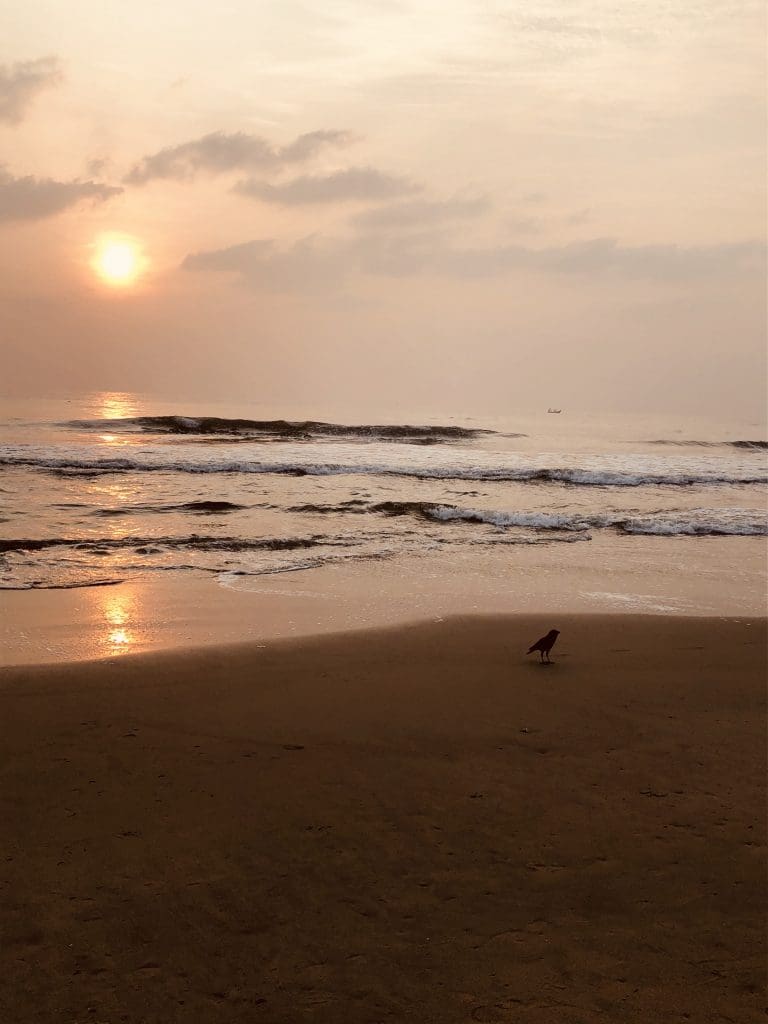 This breathtaking beach is the second-longest beach in the world. The sandy stretches have character and mark some remarkable happenings, quite unusual for a beach.
While the beachfront is well-known for its crowds, small fairs, and toasted corn, it is also a place where silence, peace, and positivity find their rightful place.
Among the 11 beaches in Chennai, Marina is not only popular for its pristine beauty but also because it has witnessed some the revolutionary moments ranging from the removal of the Kannagi statue to the Jallikattu protest.
The seafront is also remarkable on account of the striking statues of various Tamil poets like Thiruvalluvar, Avvaiyar, G.U. Pope, and Bharathidasan. Significantly, it also has the memorials of former Chief Ministers- MGR, Jayalalitha, Karunanidhi, and C.N. Annadurai.
The government has installed various galleries, play areas for children, walkways, jogging tracks, and resting areas. It is also one of the best places to visit in Chennai for couples
Kapaleeswarar Temple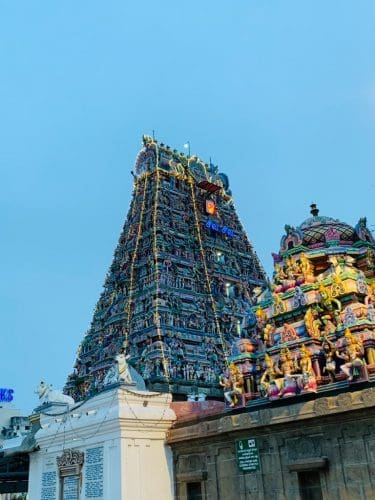 The temple with its majestic gopuram is situated in the divinity-filled streets of Mylapore. Built around the 7th century CE, this temple stands as an example of South Indian architecture. Kapaleeswarar and Karpagambal are the main deities.
Kapaleeswarar Temple is dedicated to Lord Shiva. It is believed that the temple was built by the Pallavas in the 8th century. The main shrine houses a lingam, which is said to have been made by Lord Brahma himself. The walls of this temple are decorated with carvings depicting scenes from the Hindu epics, Ramayana and Mahabharata.
The temple also has a separate shrine for Lord Ganesha, as well as other deities such as Kartikeya, Lakshmi and Vishnu. There is also a beautiful tank called 'Kapaleeswara Pushkarani' which is said to have been constructed by the Chola kings.
This temple holds great significance for the people of Chennai as it has been a source of spiritual guidance throughout its existence. Every religious festival is celebrated with great vigor and enthusiasm at this temple.
Visit the temple during the Ther (Car) Festival, Tirukalyanam, and the Theppam (Float) Festival as they are important festivals of the temple. Also, the food offerings are a true blessing!
Government Museum and Connemara Library
If you are a person who is captivated by history, art, culture, and books, then this is a must-visit destination.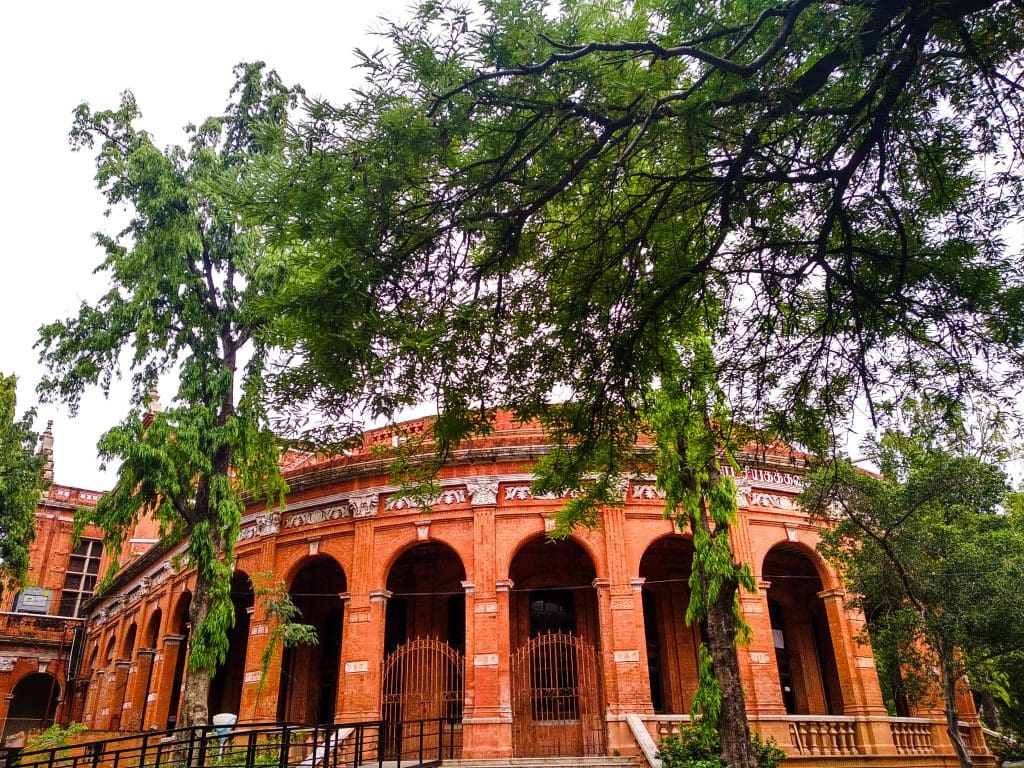 The museum situated in Egmore, has various sections that include archaeology, anthropology, art, botany, zoology, geology, children's museum, and chemical conservation.
In 1846 AD, the Madras Literary Society and the then Governor Henry Pottinger, formulated a plan to open a museum in Chennai. The Connemara library which is situated next to the museum is 125 years old and is one of the four National Depository Libraries in India.
Arignar Anna Zoological Park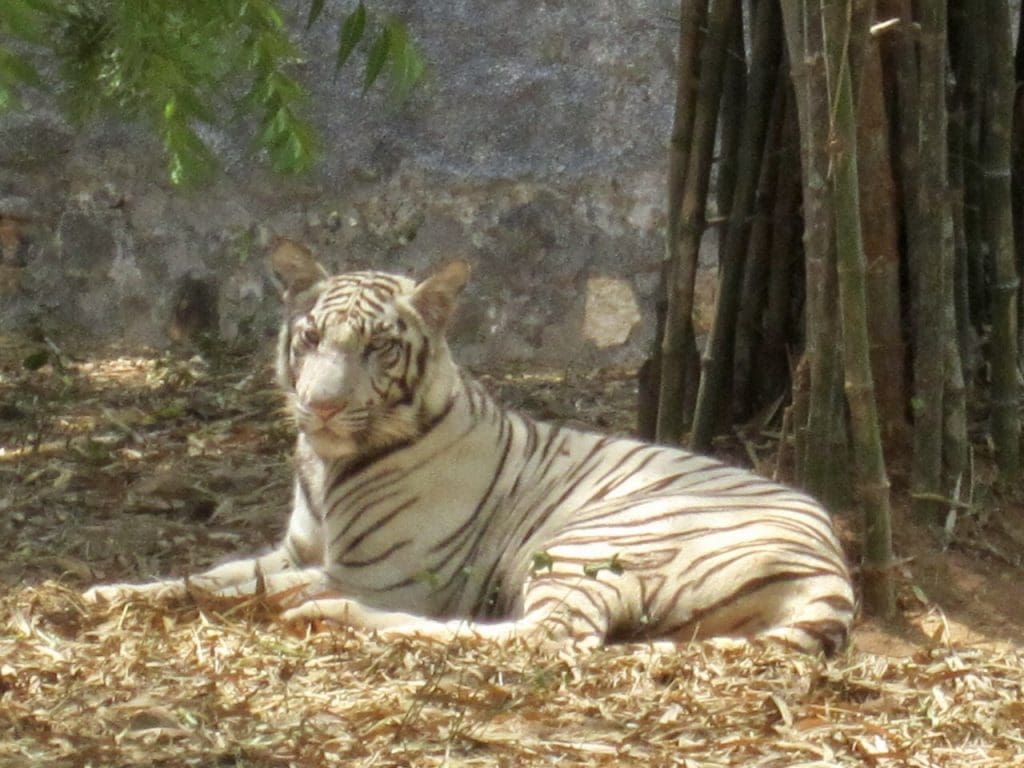 This place is for all the animal lovers out there! The Arignar Anna Zoological Park, also known as Vandalur zoo, attracts nearly 21 lakh visitors across the world.
The zoo is home to almost 2600 animals including many endangered and exotic species. The zoo school aims to undertake regular zoo education and spread awareness through conservation programmes.
The zoo is human friendly too as it provides adequate number of battery-operated vehicles and road trains for people who find it difficult to walk to transport them to the animal area through the network of internal roads. This is one of the best places to visit in Chennai with family.
Dakshinachitra cultural hub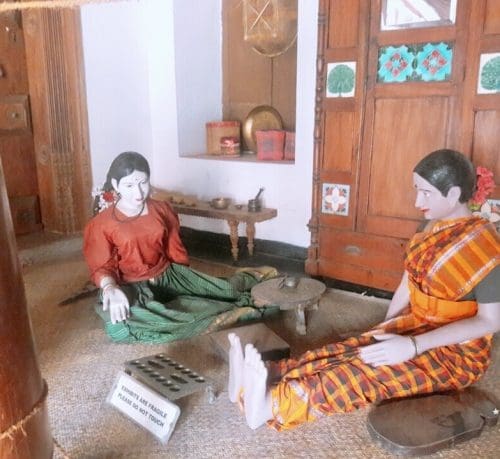 Dakshinachitra is a cultural hub that represents the art, architecture, food, lifestyles and performing arts of Southern India. It is 35 kms away from the city located near Muttukadu.
This Arts Village was founded by the Madras Craft Foundation. Live demonstrations by artisans, silk weavers and other craftsmen add more glitter to the place.
The place has a collection of 18 authentic historical houses that are purchased, taken down, transported and reconstructed by artisans of the regions the houses belong to. The complex is so comprehensive that it feels like you will complete your South India tour in one day.
Muttukadu boat house
Muttukadu boat house, located in Muttukadu is a perfect destination for a weekend family picnic. It has a large grassy area where you can have a bonfire, barbecue, camp or just hang out with your friends. There are also a lot of shops in the area where you can buy food and other items. The nearby restaurants offer a variety of delicious dishes that are sure to tantalize your taste buds.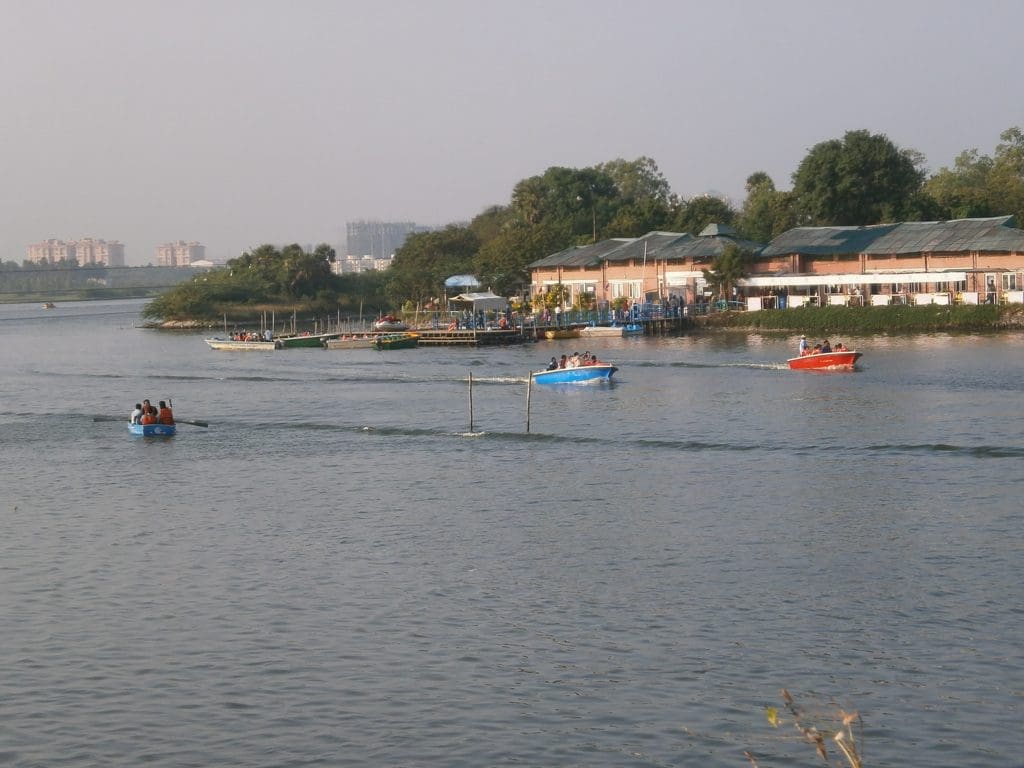 It is also a great spot for water sports and recreational activities. It has an array of activities to choose from such as Speed Boating, Kayaking, Water Skiing, Banana Boat Ride and much more. This boating spot is owned and operated by the Tamil Nadu Tourism Development Corporation and receives more than 4000 visitors every weekend. The facilities and environment will unleash your adventurous self.
The boat house also offers an extraordinary view of the sea as well as a calm atmosphere for visitors to relax and enjoy. It is also a great spot for sightseeing, with many beautiful monuments in the area such as the Crocodile Bank, Muttukadu Lake and the Pallavaram Hills.
Semmozhi Poonga Botanical Park
Amidst the IT companies, flyovers, cars and rickshaws, lies a serene place filled with green lush gardens, which welcome visitors with a grand entrance. This is the first botanical garden in the city and it is maintained by the Horticulture and Agricultural Engineering department of the Government of Tamil Nadu.
The ecological park is designed to promote and preserve the natural flora, fauna, and aquatic life of Chennai. The park is spread over 20 hectares, with a variety of attractions including a butterfly enclosure, waterfalls, fountains, and bird watching towers.
The park also features educational programs such as environmental awareness lectures, workshops, and camps. Visitors can also find a variety of recreational activities like boating, fishing, and bird-watching. The park also serves as home to a variety of endangered species, like the Blackbuck and Spotted Deer. Semmozhi Poonga is also home to many rare birds, fish, and reptiles.
Pondy Bazaar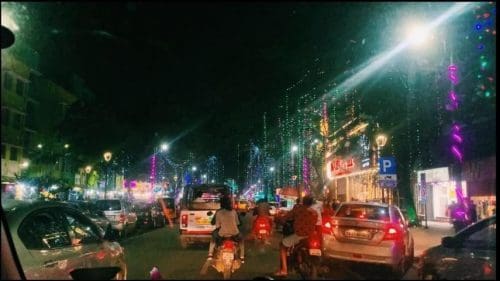 Shopaholics! Where art thou? This is the best shopping area in Chennai. From street hawkers selling sandals and bangles to exquisite jewelry shops and boutiques, this place has it all. You can shop for amazing silk sarees to cotton skirts, from the latest in western wear to local style favourites This bustling bazaar was made into the city's first pedestrian plaza in 2019.
The street is lined with stalls carrying traditional handicrafts and trinkets as well as modern products like iPods and smartphones. The market is famous for its low prices and amazing deals, so it is a great place to go bargain-hunting.
You can find almost anything here – from traditional South Indian items like terracotta lamps and jewellery to stylish cotton kurtas and fancy designer clothing. There are also plenty of food stalls selling delicious snacks and local delicacies. No wonder this buzzing place is one of the best places to visit in Chennai at night.
Mamallapuram
Get mesmerized by the fascinating stone carvings, statues, monuments, temples, and history of this coastal belt. Mamallapuram, also known as Mahabalipuram, is a historic township and a UNESCO world heritage site.
Cave temples, shore temples, Sri Krishna's butterball, Olakkanneshvara temple, Pancha Ratha, and Descent of the Ganges are the main attractions here. The architecture here represents the Dravidian style and is rich in exquisite stone carvings.
The numerous stone temples were built during the 7th and 8th centuries. The Shore Temple is one of the oldest surviving structures in India, believed to have been built around the 8th century CE by Narasimhavarman I of Pallava dynasty. It is a structural temple with two shrines dedicated to Lord Shiva and Lord Vishnu.
Other monuments in Mamallapuram include the Pancha Rathas temples, Arjuna's Penance, Krishna's Butterball and the Cave Temples. The five monolithic temples known as Pancha Rathas are carved out of a single rock and represent five Pandava brothers from the Hindu epic Mahabharata.
Arjuna's Penance is a large relief sculpture, carved out of two rocks, along the lines of Mahabharata legend. The Krishna's Butterball is an interesting rock boulder perched delicately on a slope and defying all laws of gravity.
Finally, the Cave Temples are thought to have been built between 630-687 CE. They are magnificent examples of Indian rock-cut architecture and house several sculptures depicting various gods and goddesses from Hindu mythology.
There are also several other beaches, forts, lakes and monuments in Mamallapuram which make it an attractive tourist destination.
This region is blessed with a shoreline and beaches and the sea waters are often marked with fishing boats of local fishermen. Mamallapuram makes a good one-day trip with friends and family.
Birla Planetarium
Most of Chennai's school children have definitely visited the planetarium during their educational trips.
Birla Planetarium is a great place to explore and learn about the wonders of the universe. It has exhibits, theatres, and educational programs that can help budding astronomers gain knowledge about stars, galaxies, planets, and other cosmic phenomena. They also conduct regular star-gazing sessions for visitors to observe the night sky.
The Birla planetarium considered an indoor universe, recreates some of the most inspiring astronomical phenomena on the specially perforated aluminum inner dome. The planetarium projects topics like the Solar System, Comets, Our Universe, The Living Planet- Earth, the Life Cycle of Stars, and many more.
The planetarium also houses a museum, which is home to some of India's most precious artifacts related to astronomy and space exploration. Here, you can learn about famous astronomers such as Galileo Galilei and Copernicus, along with their discoveries. The museum also displays a variety of astronomical instruments, including telescopes, sextants and astrolabes.
Apart from its permanent exhibits, Birla Planetarium also hosts events such as screenings of 3D movies about the universe, educational programs for school students, lectures by renowned astrophysicists and guided tours. It is open to the public every day except for Mondays.
If you are an astrophile, pack your bags and get there immediately!
Read more: Discover your India