Secluded and uncrowded beaches are a real treat as you wander in a pristine paradise where sky and ocean meet
We bring you a list of some of the most beautiful, secluded, and uncrowded beaches in India to rejuvenate yourself in a peaceful way, far from the madding crowd.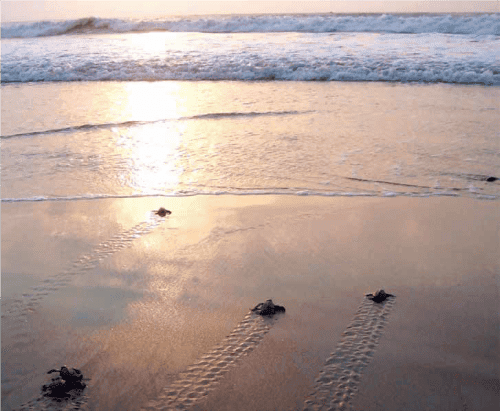 Gahirmatha Beach, Odisha
Gahirmatha Beach lies within Odisha's mangrove forests which is a secluded spot on India's East Coast. There are mangrove forests that thrive between the beach and the city which keep the hustle and bustle at bay, This makes it a soothing and calm place for travellers who can take in the beauty of the sky and sea without being disturbed. The beach is near the Gahirmatha Marine Sanctuary, famous for housing millions of Olive Ridley sea turtles, which is a treat all on its own.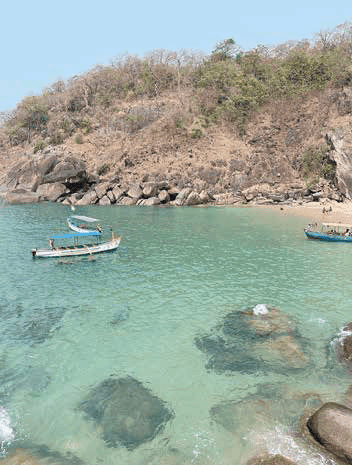 Butterfly Beach, Goa
This is a hidden gem in South Goa and can be visited by taking a ferry from Goa's Palolem and Agonda beaches. This beach is locked by hills and full of beautiful and unique butterflies hence the name of the beach. Unlike its overcrowded counterparts in Goa, Butterfly Beach is a pristine and solitary little beach. This is the right place for some secluded fun in the warm cerulean waters of the Arabian Sea.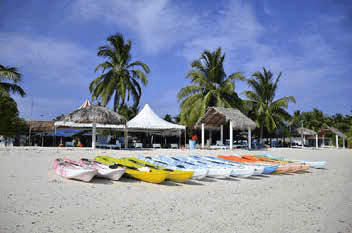 Minicoy Island, Lakshadweep
One of the most beautiful beaches is located on the southernmost and the last Indian island in the Lakshadweep archipelago. This Island is a picturesque island locally referred to as Maliki. The pristine coastline alongside the clear blue waters of the Arabian Sea makes Minicoy a dream island. The depth of water for almost 1-2 km is just 3-4 feet in height so you can have a peaceful walk in the clear blue water without being submerged. There is also a Minicoy Lighthouse on this island where one can enjoy the panoramic view of the sprawling coastline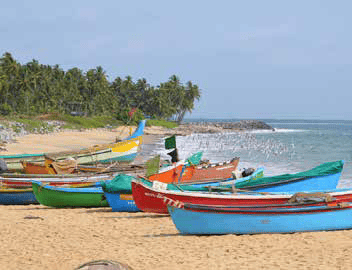 Ezhimala Beach, Kerala
A serene seaside haven in Kerala which is located around 55 km from Kannur has one of the most beautiful sunsets and sunrise views to die for. The beach also runs alongside the Indian Naval Academy. The little hillock surrounded by the sea is quite secluded and just what everyone dreams of when thinking about relaxing. Mount Deli Lighthouse is another prime attraction in proximity to the beach. One can enjoy the charismatic views of the beach and relax and be one with nature on this beautiful beach in Kerala.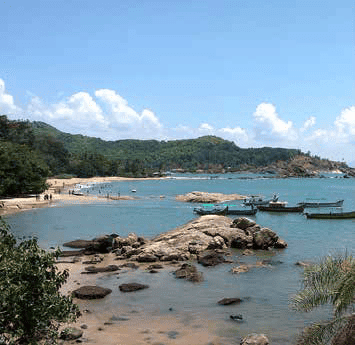 Located in the North Canara district of Karnataka, Om Beach takes the shape of an 'Om', a Hindu spiritual symbol so it is considered to be highly auspicious amongst the locals.
Om Beach is a photographer's paradise with its amazing early morning and late evening sightseeing delights and observing the amazing transitory phases of the skyline from the shores of Om Beach. Banana boat rides, bumper boat rides, dolphin spotting, jet skiing, fishing, trekking, and speed boating are some adventurous activities you can try here.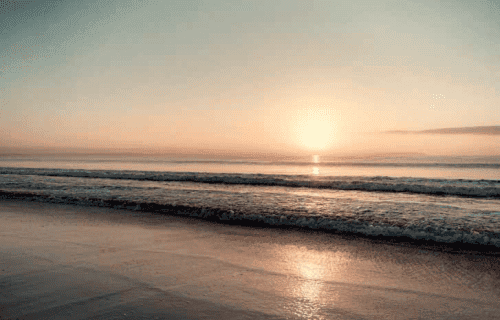 Mandarmani, West Bengal
Mandarmani lies 22 km from Contai, a small town in West Bengal, and is one of the longest drive-in beaches in India at 13 km. With great scenery and clear white sand beaches, Mandarmani is an excellent spot to be far away from the hustle-bustle of everyday life. You can also find many resorts and hotels in proximity options ranging from budget to premium. Mandarmani Beach is definitely a great place to relax and detox oneself.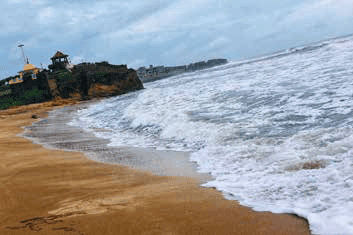 Jallandhar Beach, Diu
Jallandhar Beach is a small rocky beach located about 2 km from Diu Bus Station and is a beautiful beach along the coast of the Arabian Sea. It is one of the cleanest and quietest beaches in the country as tourism hasn't eclipsed the local culture here yet. This beach is less crowded and remains one of the untouched beaches of Diu so It definitely is a haven of beauty, peace, and tranquility. You can spend your time just lazing around on the soft sands.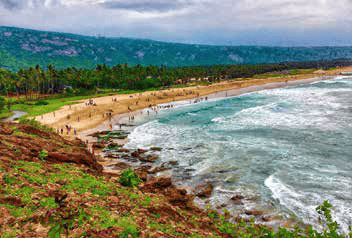 Yarada Beach is surrounded by beautiful rocky hills which make the beach appear surreal and perfect scenic beauty. It is located 15 km from Visakhapatnam. Yarada Beach is fringed with many banana and coconut plantations. Since it is not very crowded due to the less infrastructure here, Yarada Beach is by far one of the safest and cleanliest beaches in India at present.
One can relax and look at the waves emerging from the sea and the calm ambiance of the beach and forget all about the bustling city life. Also, a must-do is to try the delicious local delicacies which are available at the beach.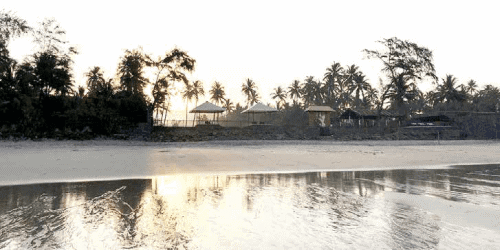 Kashid Beach, Maharashtra
Kashid Beach is located along the Konkan belt, about 30 km away from the district of Alibaug in Maharashtra. This is a beautiful beach surrounded by granite cliffs that dive into the cerulean waters and weathered boulders that gracefully pander the vast ocean. Visit this serene beach to be caught spellbound by the last rays of the setting sun that cast a sublime atmosphere on the Arabian Sea. The length of the beach guarantee you'll have no trouble claiming a spot as your own.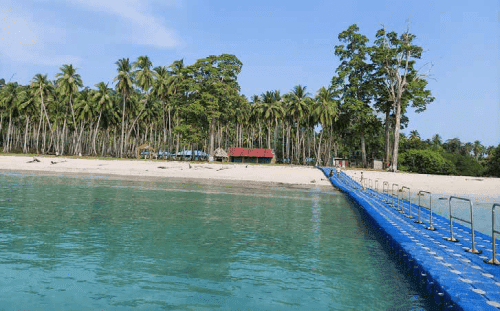 Lalaji Bay Beach, Andaman Islands
Located on the west coast of Long Island, Lalaji Bay beach is one of Andaman Island's most unspoiled beaches with a wide sweep of white sand and surrounded by swaying coconut trees. One needs to take a fiber boat from the Long Island jetty to get to this very beautiful and picturesque beach. Lalaji Bay beach is a fantastic place for adventure junkies. Activities like swimming and snorkeling are the most popular activity here. For lovers of peace, you can chill here, feel the serenity and peacefully watch the waves crashing.
Read More: Latest