What is your favourite dish to cook during Navratri? we asked and pronto!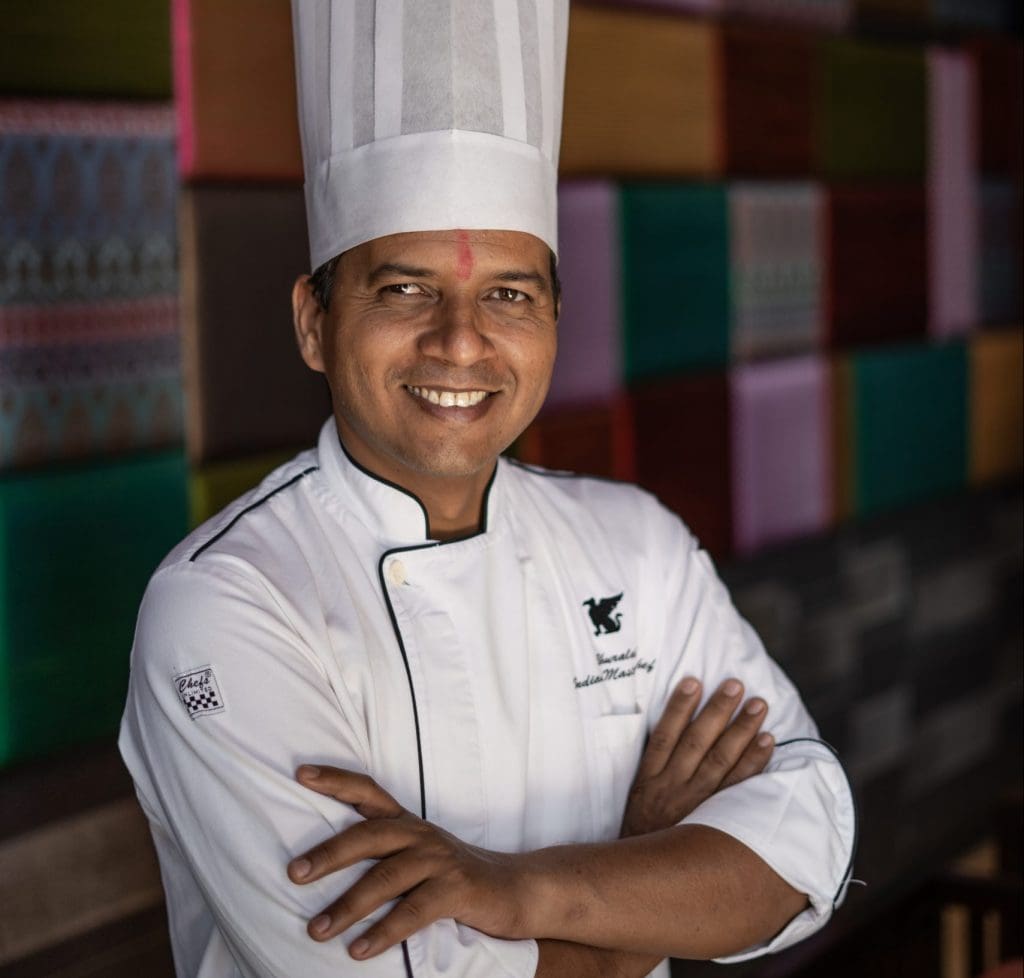 India's top Chefs shared their Favourite Dish to cook during Navratri along with the recipe, so all food lovers can make it in their home for their loved ones.
We wait all year for celebrating food during the ongoing Navratri festival coming up in mid-April 2021. The 9-day of festivities puts a spotlight on what is traditionally known as Navratri fare but these meals are probably some of the most nutritious and diet-friendly meals in the world.
Indian Master Chef Maharaj Bhuralal, JW Marriott Pune shares his Favourite Dish to cook During Navratri
Happy Navratri! Happy Cooking!
Recipe – Shakarkand ki Tikki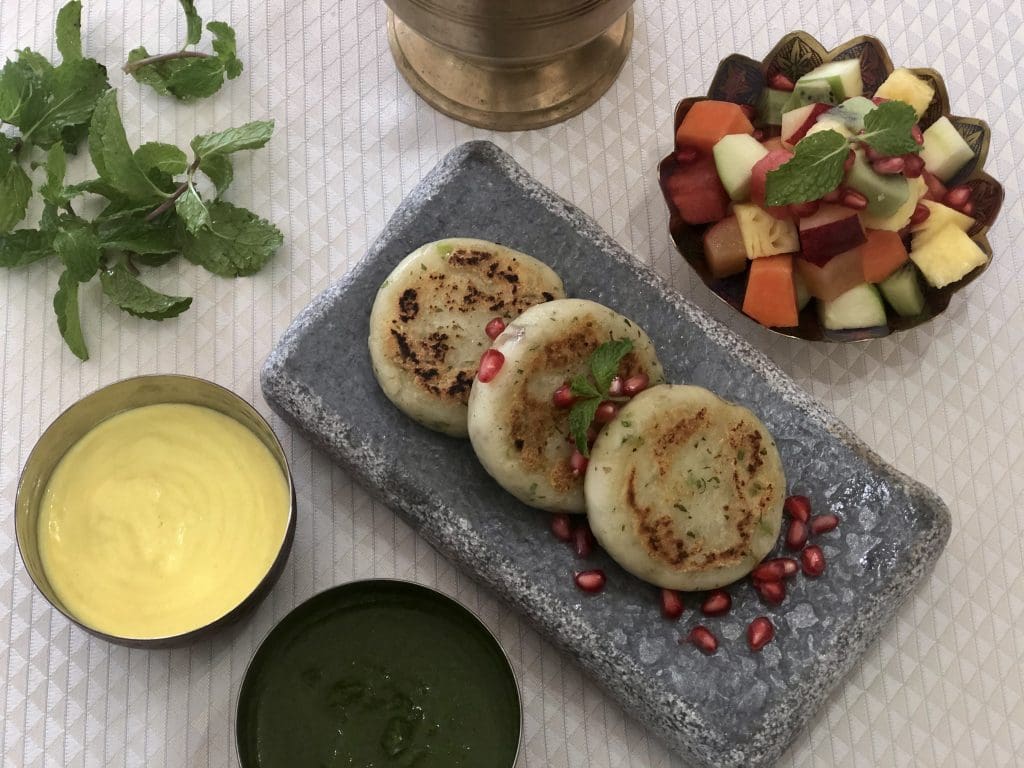 Shakarkand Ki Tikki
Portion-4
Ingredients
| | |
| --- | --- |
| INGREDIENTS | QUANTITY |
| Boiled sweet potatoes | 700 gms |
| Chopped green chili | 20 gms |
| Chopped coriander leaves | 5 gms |
| Ghee | 20 gms |
| Roasted cumin powder | 10 gms |
| Cashew power | 40 gms |
| Rock salt | To taste |
| Mint chutney | 30 gms |
| Saffron and yoghurt chutney | 30 gms |
Method: –
In a bowl , grate shakarkand. Add green chili, coriander leaves, cumin powder and cashew nut powder in it, mix well. Add rock salt.
Make round tikkis out of the mixture and align them on a plate.
Heat ghee in a copper pan and place these tikkis in the pan and shallow fry them in batches until crispy and cooked from both sides.
Serve them mint chutney and saffron yogurt chutney.
Read More: Food Voyager