The misty landscape of Coorg in Karnataka situated amidst the spectacular and magisterial mountains of the western ghats range of Karnataka is seemingly breathtaking for its scenic and charming beauty.
Coorg is officially known as Kodagu. it is also known as the Scotland of India, staying true to the descriptions and other names penned, this place is simply exquisite. Coorg is known for its luxuriant greenery and splendid beauty filled with mountain ranges, beautiful waterfalls, and pleasant weather, and stunning scenic beauty.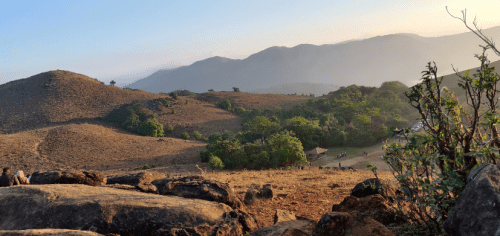 Just 118 kilometers away from Mangalore International Airport, drive your way up to Coorg to witness this dazzling and captivating land or to reach Coorg via the Kushalnagar route by taking the Mysore-Madikeri Highway from Bangalore or if you are a train fan then the nearest railway station to reach Coorg is the Mysore Railway Station almost with a difference of 107 kilometers. Here's your guide in doing the top ten things to do when in Coorg.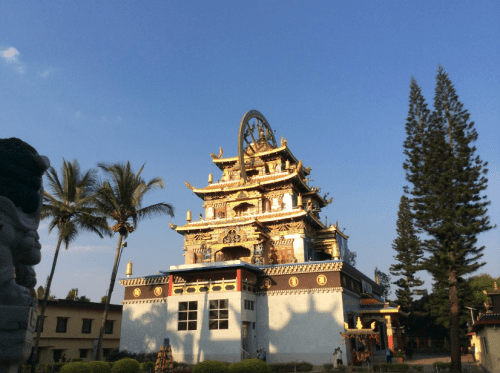 Visit the Golden Temple
Golden Temple, Coorg, is a six-kilometer drive from Kushalnagar standing tall as a part of rich history. Enlighten yourselves in the tranquility and calmness surrounding this historical Golden Temple alias Namdroling Monastery which is now home to Tibetian Monastery.
Established in the year 1963, thousands of monks and nuns maintain this place also accommodating refugees. A major tourist hotspot in Coorg is this iconic Golden Temple. There is no entry fee or ticket to visit this place, it is open all days of the week from morning 9 am to 6 pm. Get mesmerized by the eye-catching beauty and art at the altar and the splendid structure of the forty feet Buddha statues.
You can offer your prayers and meditate too at the 6altar. A simple smile, calmness, and composure rule every face in this monastery. Be sure to visit this place to imbibe a sense of purpose and learn more about the monastery, their culture, and ethnicity which is sure to educate and enlighten your perspective towards the world.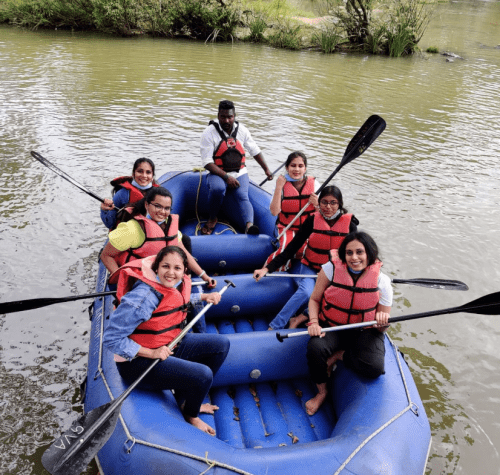 Go River Rafting!
River rafting across the Kaveri river can be a very adventurous and enthralling experience. Barapole river an 80-kilometer drive away from Madikeri is quite famous for its river rafting activities and is the perfect spot to raffle and battle through the waters with your best buds.
The duration of the activity extends to an hour and a half with a bewitching setting like the western ghats as the background. Pricing ranges from rs. 1300 -1500 and the best time to raft is definitely the mornings.
Let's Shop!
When in Coorg be sure to shop! For every shopaholic out there, Coorg is an ideal place for all your shopping fantasies. If you are an ardent lover of locally sourced products and naturally sourced ones then Coorg's small-scale cottage industry business will provide all your needs.
Grab your souvenirs differently this time in the form of homemade wines, aromatic coffee seeds or coffee powder, chocolates, and most important of all the rich spices harvested in the very same land. Their exquisite range of spices and its price range is extremely affordable. Hover around Kushalnagar market and Tibetian Flea market to get your hand on some really delightful goodies.
For all the coffee addicts!
Ever fantasized about overeating a coffee cherry? What would it taste like? Ever wondered about the process of coffee making, the seed varieties, the harvesting period, and every other fascinating fact about coffee? Then for every coffee addict and fanatic, a proper tour of a coffee estate would be apt. And what better way to start your journey in Coorg?
Coorg has many coffee estates. It is also known for its high quality of coffee and mass production. Freshly roasted coffee seeds brewed quickly for an exquisite cup of good wholesome aromatic coffee will be served at the end of the tour. FarmHouse Coffee estate and Lakshmi Organic Coffee Plantation are few among the many estates offering coffee estate tours for a sum of rs. 200-1000. The guides present will walk you through the whole process of coffee making.
Be captivated by the Abbey Falls!
By roadways it is around eight kilometers away from the Madikeri district, get a token fee of Rs. 15 for each head and a vehicle fee of Rs. 50 to park. Head over to this captivating beauty to be completely taken over by the sound of the falls. The water from the falls (from a whopping height of 70 feet) unifies with the Kaveri river. The surrounding of this falls is of some deeply aromatic coffee. Few steps away from these falls is a hanging bridge which offers you a spectacular view of the falls. (don't miss out) Though Coorg is home to many waterfalls, this particular one tops every tourist's list for its delightful beauty.
Talakaveri river!
A holy spot indeed. But be sure to visit the Talakaveri for some amazing experiences for it encapsulates what timeless beauty actually means. Located almost an eight kilometers drive away from Bhagamandala, this iconic beauty stands tall on the Brahmagiri Hills. It is believed that is the starting point or the source of River Kaveri or Cauvery. ('Tala' meaning head, hence the name) Take a stroll around this entire stretch which consists of many small temples and springs.
Go Trekking!
Home to numerous hills, Coorg is the perfect place to trek. A Lot of options are available for trekking lovers. But this time when you trek, you dare not regret it or pant around. For it always has good weather (thanks to the pleasant weather that doesn't make you sweat) and picturesque locations to trek.
Tadiandamol Trek, Iruppu Falls Trek, Galibeedu-Subramanya Trek, Subramanya-Kumara Parvatha Trek,Pushpagiri Trek, Kotebetta Trek, Brahmagiri Hills Trek, Kopatty Trekand Madikeri Treks are few among the many magnificent options to enjoy. Be ready with your trekking kit and cameras charged to capture some really amazing shots on your way up the hill.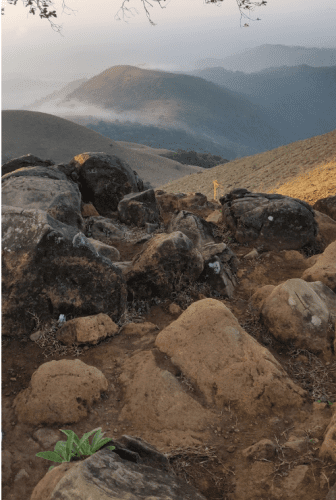 Mandalpatti viewpoint
Just four kilometers and a 20-30 minute drive away from Abbey Falls is this spectacular viewpoint. Walk your way up and around the hill to witness a beacon of idyllic scenes. If your legs are too tired from the sightseeing then hire a private vehicle to take you around but do not miss out on this viewpoint when in Coorg.
But if you wish to go trekking here which is also available, you will have to pay a small entry fee. November to February is the ideal time to visit Coorg and it is the best of months to visit Mandalpatti viewpoint.
Try the Kodava cuisine!
Want to munch on some scrumptious Kodava cuisine to quench your day-long hunger after your sightseeing tour in Coorg?
Coorg is a very rich place highly celebrated for its variety of cultivation of spices. Having been home to such diversity in its spices, it is distinct and reflective in its cuisine. Neer Dosai with some luscious Pandi curry and Bamboo shoot gravy is absolutely heavenly when you finish your meal with the iconic Coorg's famous jaggery coffee. Try out the local shops present in and around Coorg to taste the authentic flavors of Coorg.
Dubare Elephant Camp
This Elephant Camp program has been undertaken by the local forest department and local cottages. It is highly recommended for all wildlife fanatics. Reach Dubare Elephant Camp by road in a fifteen-kilometer drive from Kushanagar. If you love elephants and if you were waiting eagerly for a really long time in life to engage and interact with them, then this is your ideal place! Don't miss out on the opportunity!
There are a wide range of activities you can choose from according to your interests. The price range differs from the duration of elephant activities and even for foreigners. You bathe, feed, and ride over the elephant for a good three-hour duration and have a lifelong impactful and memorable experience. You get to learn so much about elephants, thanks to this wonderful opportunity provided. Located on the banks of the stunning Kaveri river, the background setting for your elephant activity is beautiful.
Read More:Discover Your India