Great destinations near Bangalore often come as a surprise to many who feel it is the city that drives all that energy.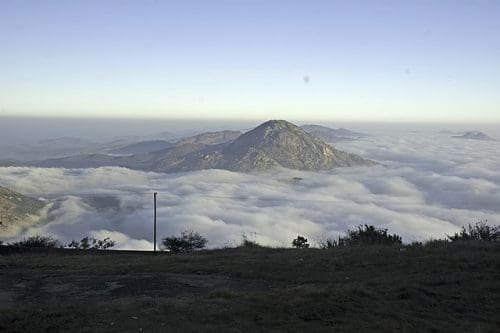 Living in large metropolitan cities has its advantages but sometimes we just need to take a break from the traffic and the crowds and explore the natural beauties of nearby locales. For the people of Bangalore, Karnataka, it is a good idea take a break from your busy schedules to explore these lesser-known but spectacular destinations located not too far from the city.
We share 15 great destinations, some of which are off-beat and some of which are a definite must on a visitors itinerary, Do enjoy the traditional food, the local culture and the great outdoors.
Nrityagram
Located just 30 km from Bangalore, Nrityagram is regarded as one of the best dance companies in India, and is said to have some of the world's best dancers according to 'The New York Times'. It has over 25 years of experience in dedicated practice, teaching, and performance.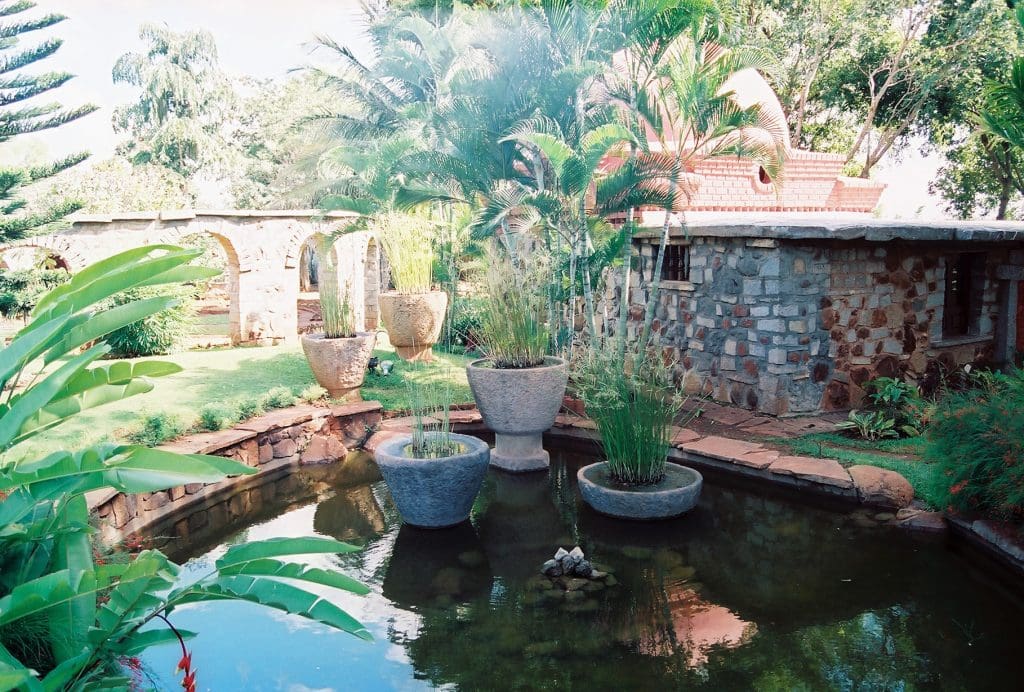 They commission new pieces from leading players in addition to exploring creative extensions of tradition. Traditional practice is combined with a colourful contemporary atmosphere at Nrityagram, which has grabbed the interest of people all around the world. Come here to explore the world of dance.
Hesaraghatta Lake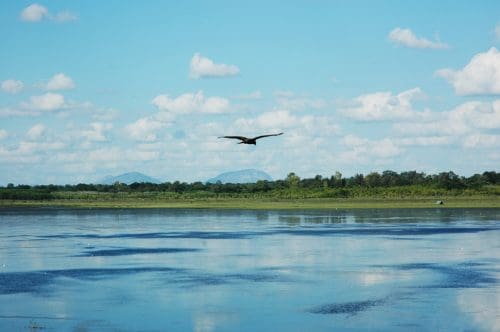 Situated 18 km from the North-west of Bangalore, Hesaraghatta Lake is a freshwater lake that was built over the Arkavathy River in 1894 to suit the city's drinking water demands. It's a good escape from the Bangalore crowds and you can come here for 1-2 hours to relax in the calm environment or taFke a stroll along the shoreline of the lake and take in the fresh air. A beautiful sunset view can be enjoyed from here.
Nandi Hills
The metropolis of Bangalore is only 60 kilometres away from this beautiful location. Nandi Hills is a well-known ancient fortification with several temples, monuments, and shrines.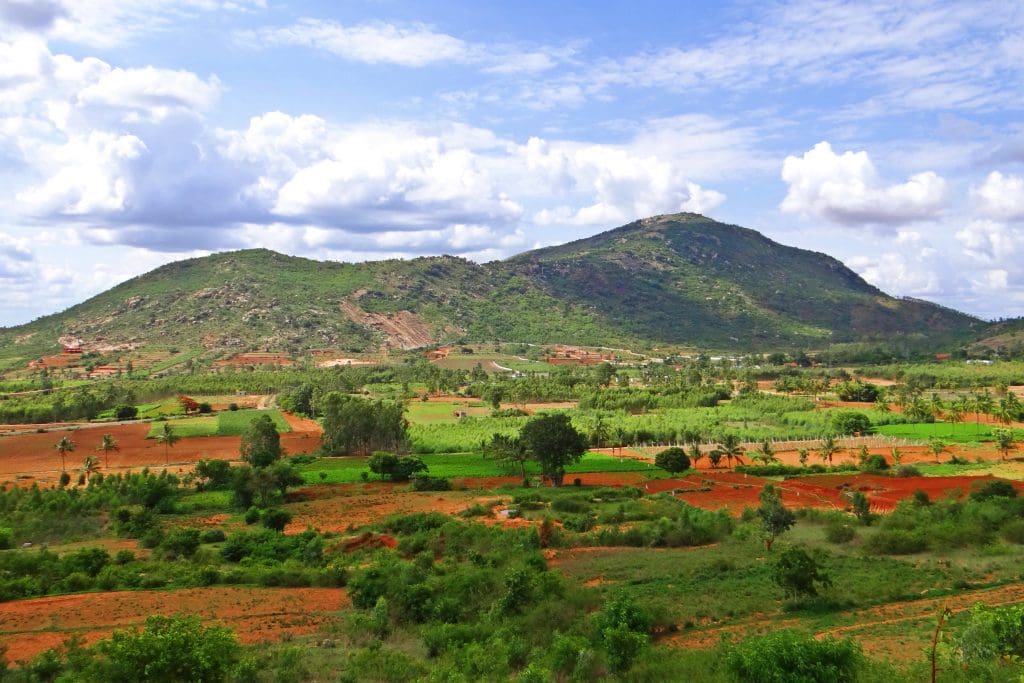 The location was once utilised as a summer getaway by the famed ruler Tipu Sultan, and various traces of Sultan's life and legacy may be seen in the area. Nandi Hills is still where he spent his summers. It is the ideal location to go for a drive, or for a calm escape from city life while taking in some of the best vistas the countryside has to offer.
You can go trekking, take in the views from up top, have a picnic with family or friends and even take a leisurely stroll through the lush green hills.
Kanakapura
Located just 55 km from Bangalore, Kanakapura is a city nestled among lush green trees and babbling waterfalls. Apart from offering a scenic view, it is also a great place for history buffs due to its rich and interesting history.
If you're looking for a nature escape, Mekedatu is the place to go! Located at the confluence of River Kaveri and Arkavati Rivers, it's perfect for those who love being in touch with nature.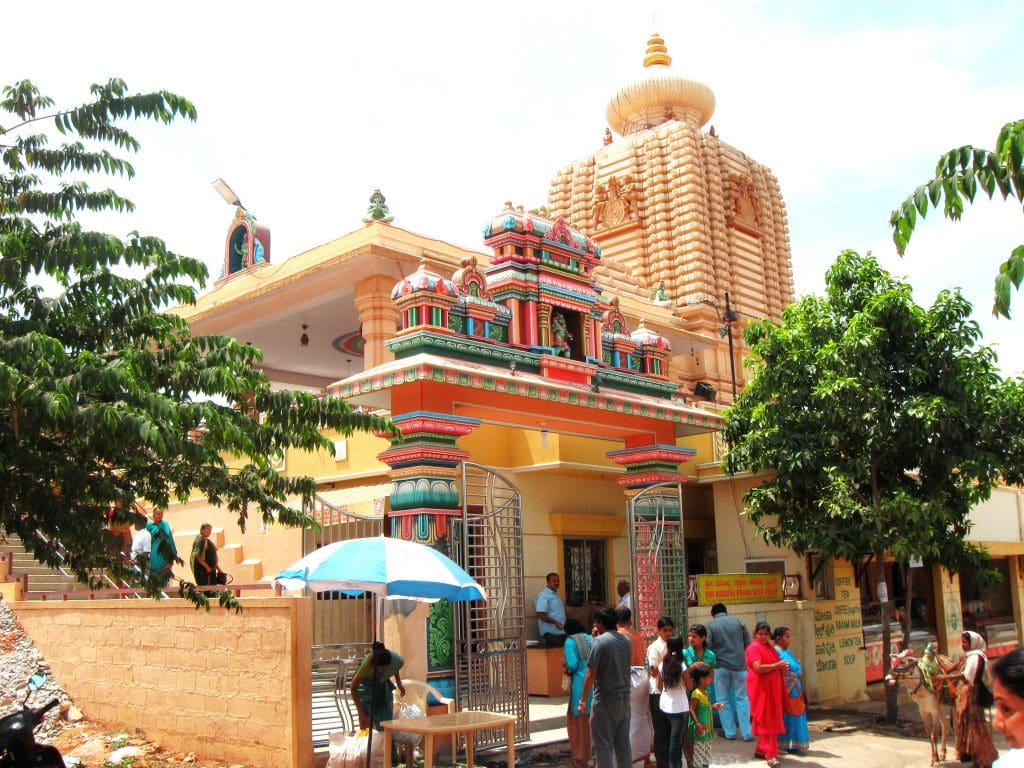 If that doesn't do it for you then Chunchi Falls tucked between dense trees bringing an air of mystery will make your trip memorable. And if trekking is something that tempts you, try Bilikal Rangaswamy Betta- its highest point 3800 feet above sea level gives more than enough options when searching for views unexplored by many visitors.
Also, don't forget to visit Sri Anjaneya Swamy Temple – dedicated to Lord Hanuman this 150-year-old temple has charmed locals over time due to its serene location!
Kanakapura's weather is a sheer delight for travellers, as it is constantly pleasant. The location, which is 634 metres above sea level, has a tropical environment all year.
Skandagiri
Skandagiri, also known as Kalavara Durga, is a historic mountain stronghold located about 70 kilometres from Bangalore. The peak is roughly 1350 metres above sea level.
For all you trekkers out there, it is one of the most popular trekking locations around Bangalore, providing a welcome respite from the hectic and stressful city life by transporting visitors to a tranquil and peaceful atmosphere. Hikers can also relax and enjoy the view of their magnificent surroundings from an old abandoned Shiva temple at the top.
Savandurga
It is a hill situated 60 km from Bangalore. Savandurga is a great trekking destination near Bangalore. Located at an altitude of 4,000 feet, the trek is quite challenging. But the views from up top are worth the effort!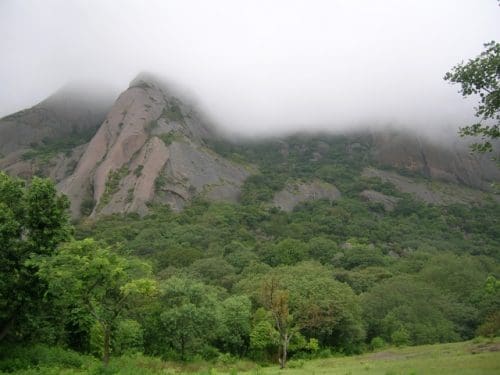 Take a trek to the top of Asia's largest monolith hill. The Magadi, Manchanabele, and Thippagondanahalli reservoirs, as well as the Arkavathi river, are all visible from this walk. Savandurga hill is located off Magadi road and is easily accessible by bus, car, or two-wheeler, making it an excellent all-weather walk in Bangalore. Also, check out the fort and temples present here.
Antara Gange
Antaragange is a mountain in the Shathashrunga range of mountains. It's three kilometres from Kolar, in the direction of Kolar Betta, the mountain range that serves as the temple's backdrop. A temple and a reservoir that gets water from a spring have been dedicated to this sacred site.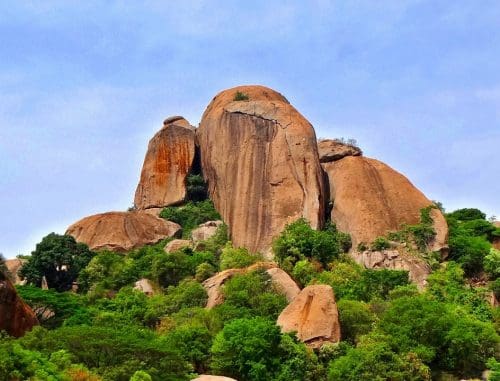 Many wild monkeys roam the hillsides, stealing food from anyone who comes to see this hill, so Beware!! The months of September through November are ideal for visiting this location.
Makalidurga
It is roughly 60 kilometres from Bangalore and takes about two hours to get there. The Makalidurga fort, which sits atop a granite mound, is the destination's showpiece. It's a reasonably difficult journey, and you can easily ascend the barren rocks and stones with a little effort.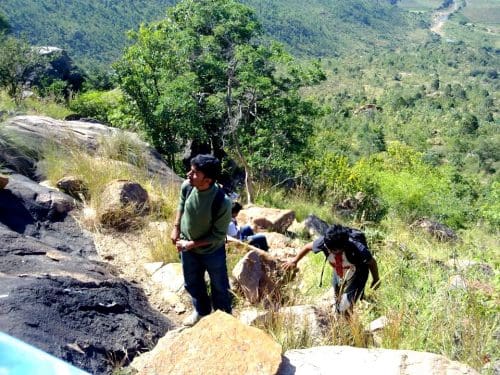 However, The view of the lake, which is only a few kilometres away from the destination, is breathtaking. Makalidurga is one of those treks that may be completed at any time of year so feel free to visit this magnificent location wherever you wish to unwind.
Manchinbele dam
Manchinbele dam, also known as Manchanabele dam, is located in Manchinbele hamlet, Magadi Taluk, 40 kilometres from Bangalore. The dam is being constructed across the Arkavathi River.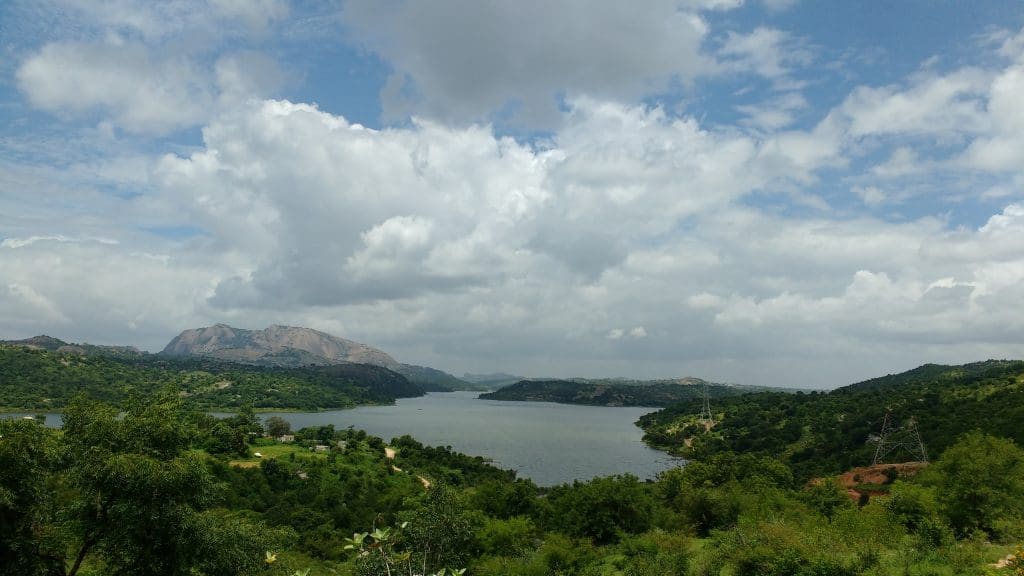 It's an ideal spot for a picnic, with greenery and wildflowers surrounding the reservoir, and it's incredible to find a setting like this so close to Bangalore's congested and concreted streets.
Devanahalli
Devanahalli is a town and Town Municipal Council in Bangalore Rural district, Karnataka, India. It is also known as "Devandahalli", "Dyaavandalli", Devanadoddi, and Devanapura. Bangalore is 40 kilometres to the northeast of the town. Kempegowda International Airport is located in Devanahalli. Tipu Sultan, well known as the "Tiger of Mysore," was born in Devanahalli. It is ideal for a one-day break.
Great weekend getaways to discover near Bangalore
Hogenakkal Falls
Located in Tamil Nadu, Hogenakkal Falls is a great place to visit if you're looking for some adventure. Popular for its medicinal baths, Hogenakkal is known for its unique waterfalls created when the Cauvery river passes through a series of black rocks in a set pattern.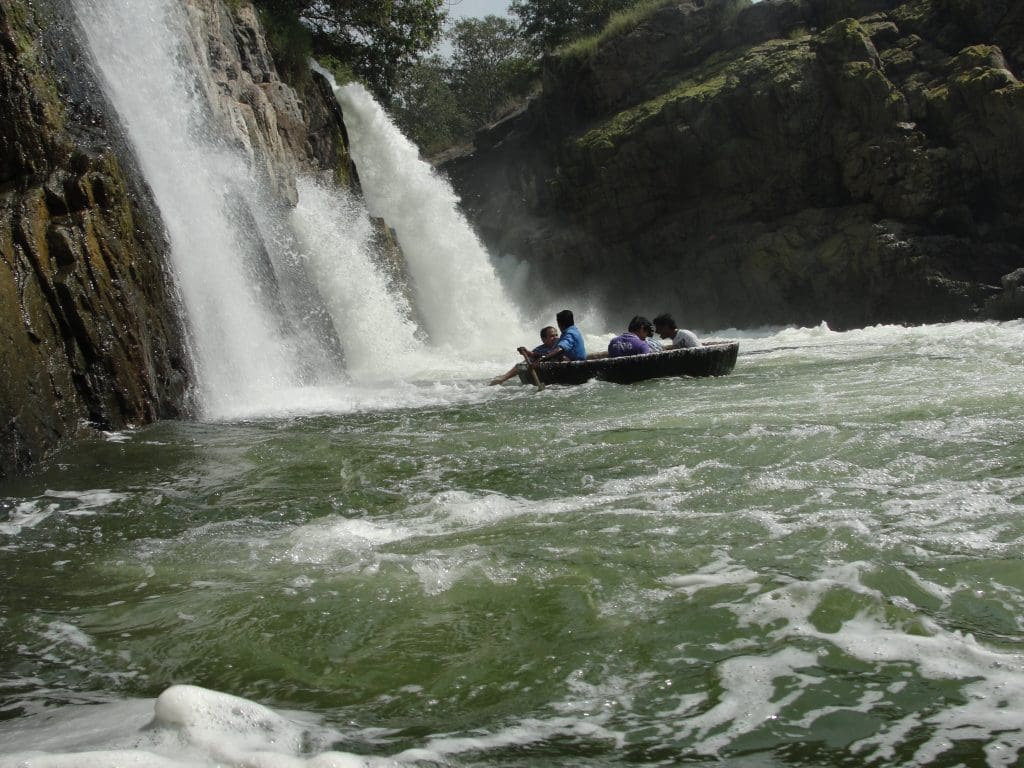 Hogenakkal also offers canoe rides and boat services to explore the area from another angle. Tourists can enjoy the scenic beauty of this place and also take a dip in the medicinal baths. The place is known for its healing properties and people from all over come here to experience it.
Apart from sightseeing, visitors can also indulge in other activities such as trekking, fishing and exploring the local villages. A great shopping experience can be had at some of the local markets that offer a variety of goods.
Hogenakkal is also famous for its temples that reflect an ancient culture and give visitors an insight into the area's history and spirituality. Hogenakkal is a wonderful place to explore and experience the best of nature, culture and adventure.
For those seeking adventure, Hogenakkal has a number of activities such as zip-lining, paragliding, white water rafting, mountain biking and rappelling.
Coorg
If you're looking for a happening destination near Bangalore, then Coorg is the perfect place for you! Go for a trek up the hills, explore nature or just sit back and relax in one of its many resorts and homestays.
Coorg, renowned as the Scotland of India, is an enchanting hill station with breathtaking views and spectacular attractions for tourists to explore. Some of the must-visit places include Abbey Falls in the misty hills of Kodagu. With its cascading waterfalls, it is an ideal spot for picnics and boating activities. Don't miss Raja's Seat which offers captivating views of the surrounding hills and valleys. The sunrise and sunset view from here is breathtakingly beautiful.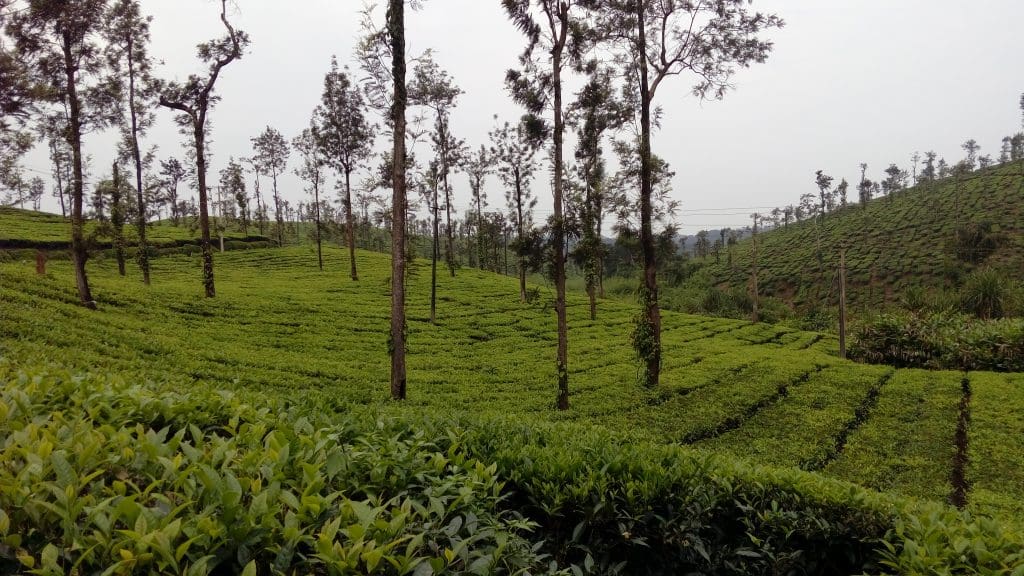 Dubare Elephant Camp gives visitors a chance to witness elephants in their natural habitat and even take part in activities like a bath or feeding them. If it's waterfalls that attract you, go to Iruppu Falls which are nestled amidst the Western Ghats. It's a great spot for trekking and picnicking.
For history buffs, there is the Madikeri Fort. This majestic fort was built by Mudduraja in the 17th century and is an impressive piece of architecture. It offers stunning views of the surrounding countryside.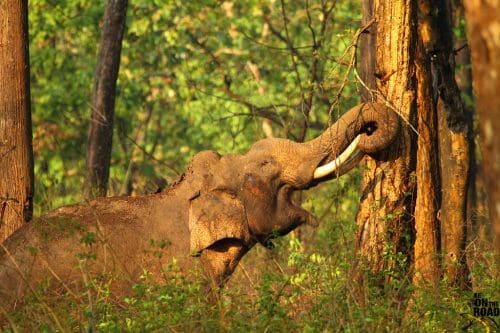 An awesome place to visit is Nagarhole National Park. Spread over an area of 645 sq km, this popular wildlife sanctuary is home to elephants, tigers, leopards and many other species of animals and birds. It's a great spot for bird watching too.
For those who love trekking, the Tadiandamol Peak at an altitude of 1748 m above sea level, is the highest peak in Coorg. Trekking to the top of this peak gives panoramic views of the surrounding hills and forests.
For the spiritual traveller, a visit to Talacauvery is a must. This sacred temple dedicated to Lord Brahma is located atop a hill in Coorg and is the source of the River Cauvery, which flows through Karnataka.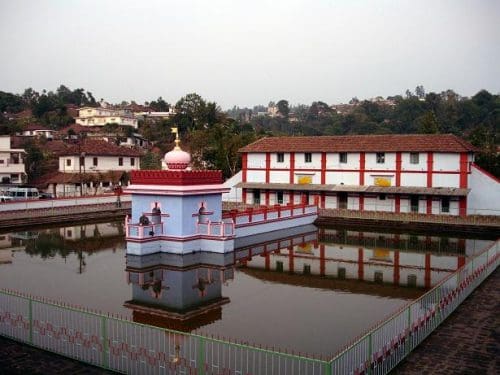 The other great temple is the Omkareshwara Temple in Madikeri, which is a unique blend of Islamic and Gothic architecture and was built by Linga Rajendra II in 1820.
Finally, Coorg offers you a great outing at Nisargadhama, a unique island, located on the banks of River Cauvery, which is a great spot for camping and recreational activities like fishing, boating etc.
Aihole
Located in the Malaprabha basin in Karnataka, Aihole is a great place for those interested in history and architecture.
Visit the ancient temples and monuments at this historical site, which dates back to the 6th century!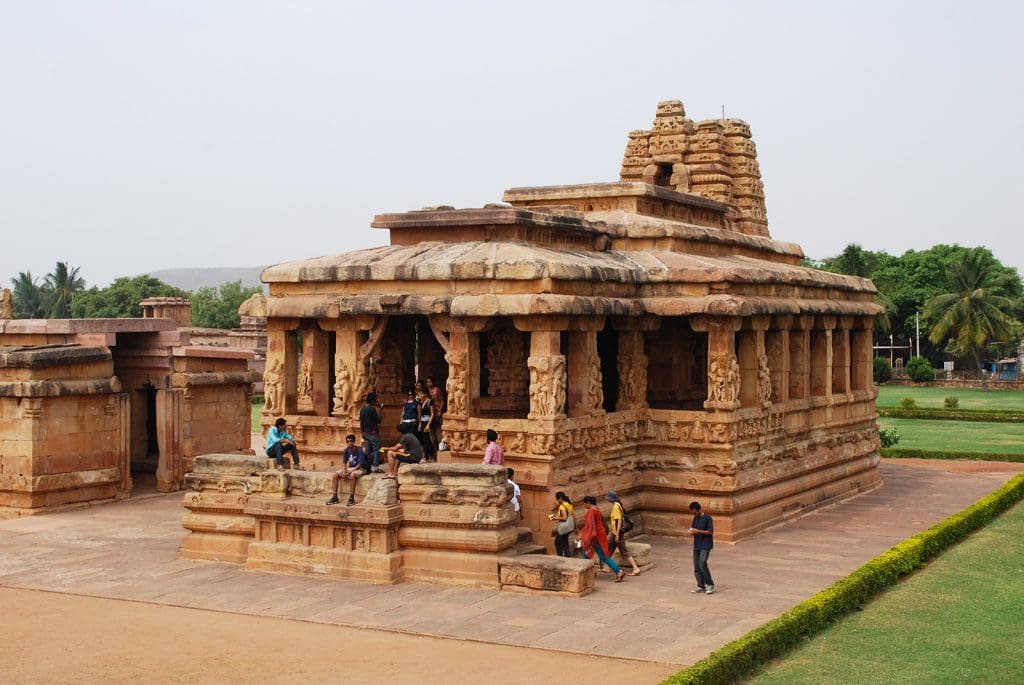 It is famous as a historical site which dates back to the Chalukya Dynasty and is known for its many temples and religious monuments. The most famous of these are the Durga temple, the Suryanarayana temple and the Virupaksha Temple.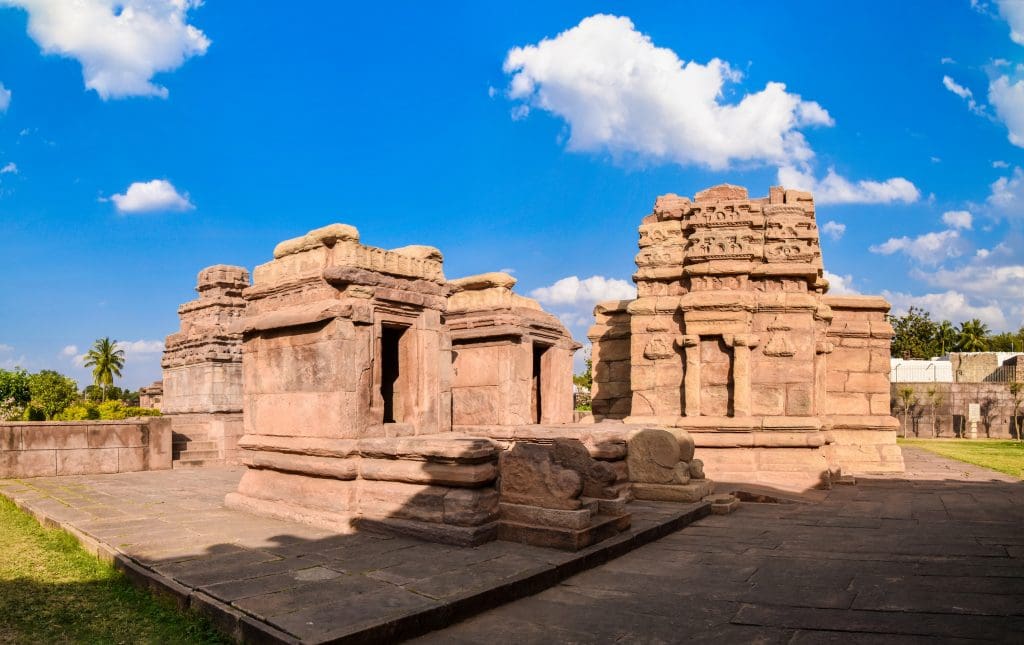 The site is also famous for its unique architecture, with a mix of different styles from different time periods. The temples are built in a variety of shapes and sizes and are adorned with intricate sculptures and carvings. The complex is also home to several other monuments, such as the Jain temple and the Meguti Temple.
Kudremukh
If you're looking for some offbeat destinations near Bangalore, then Kudremukh is the perfect place for you as it is popular on account of its dense forests and mountain ranges. It is the largest biodiversity hotspot of Karnataka and one of the best places in India for trekking.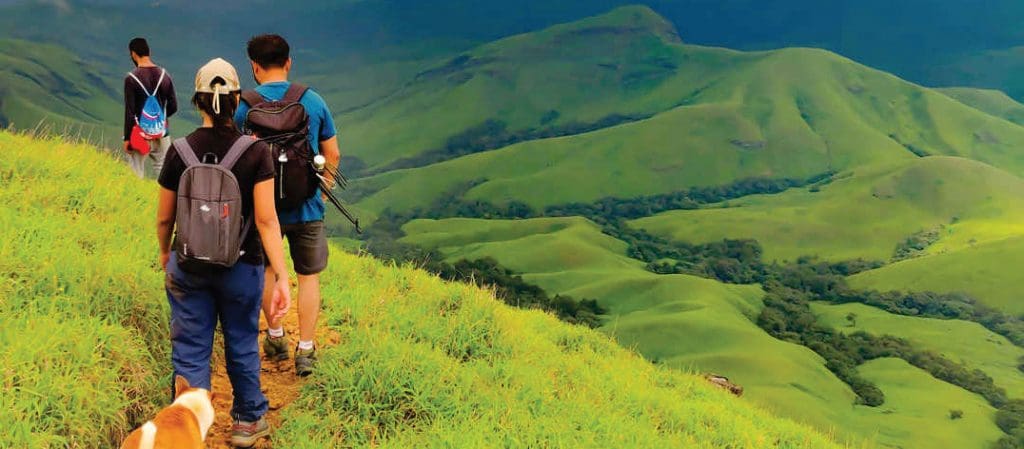 The trekking trail passes through pristine forests, grasslands and breathtaking meadows. The trek is suitable for beginners as well as experienced trekkers. Kudremukh is home to some of the most exotic flora and fauna found in India. One can spot several species of birds, mammals, reptiles, amphibians as well as insects. The trek offers an opportunity to explore the region's unique and diverse wildlife. No wonder it is one of the most popular tourist destinations near Bangalore
Wayanad
Located in Kerala, Wayanad, known for its beautiful forests and vibrant wildlife is one of the best camping destinations near Bangalore. Visit Edakkal Caves to explore some ancient history or go on a jungle safari to spot some exotic animals.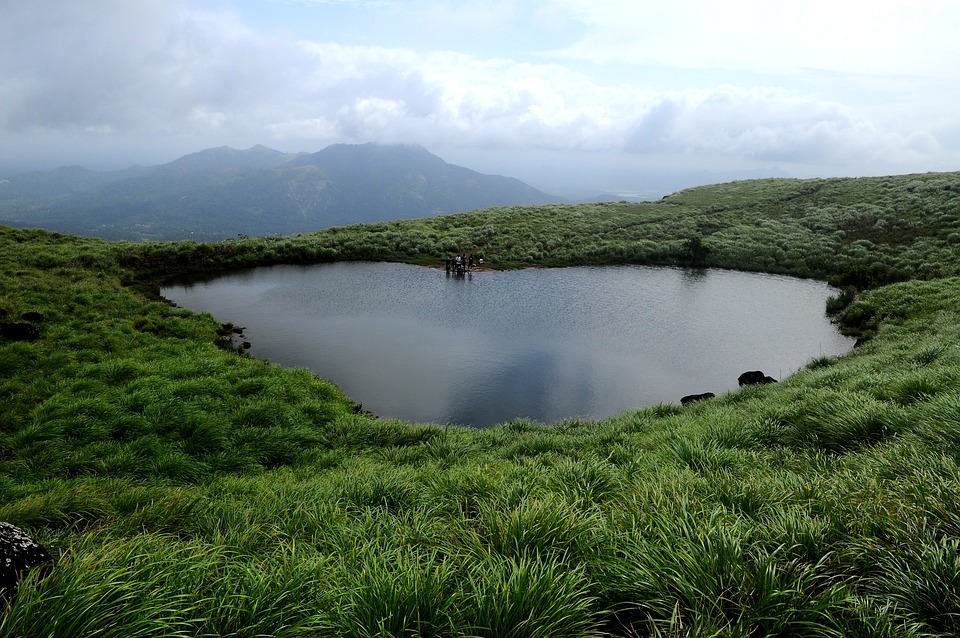 The Edakkal Caves are ancient archaeological sites that provide a fascinating insight into the history of human settlement in India.
The caves have been declared a World Heritage Site by UNESCO and are a popular tourist destination.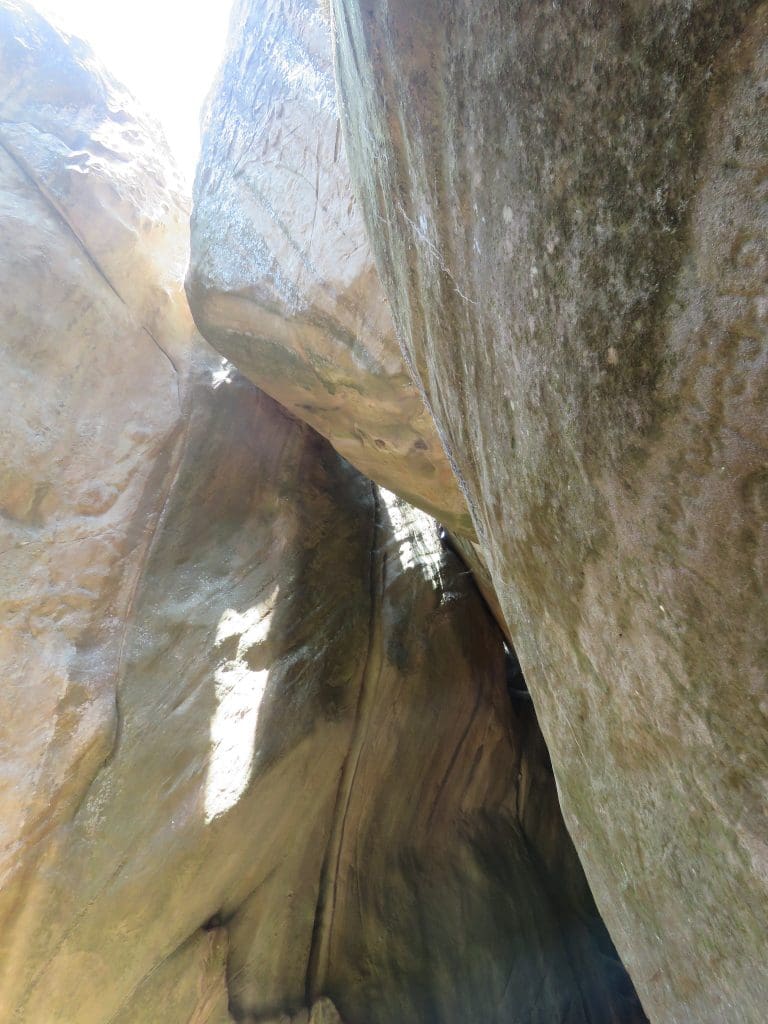 There are also several other attractions in Wayanad that make it an ideal destination for a family holiday. These include Chembra Peak, the highest peak in Wayanad, which offers breathtaking views of the surrounding hills and valleys; Banasura Sagar Dam, the largest earth dam in India; and Pookode Lake, is a natural freshwater lake with abundant wildlife. Wayanad also has some of the best trekking routes in India, as well as a number of national parks and wildlife sanctuaries that are home to a wide range of plants and animals.
There is much to explore and discover which makes Bangalore a great destination for weekend and longer getaways.
Read More: Latest