The top 10 delicious vegetarian dishes in India offer a variety of flavours that will tantalize your taste buds. From the ever-popular aloo gobi to the creamy kadhi pakora, there's something for everyone.
India is well-known for its cuisine, and there is a growing trend of eating purely vegan foods. There are numerous components in various vegetarian cuisines that are well-known across the world, and it becomes a primary choice for many tourists who like Indian cuisines. They are all extremely good and, for the most part, spicy to satisfy your taste buds.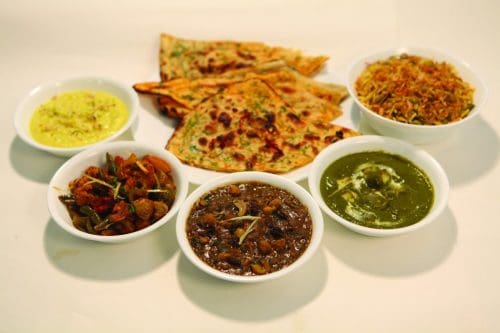 Whether you're looking for a light snack or an elaborate meal, vegetarian dishes in India never disappoint. The mouthwatering dal makhani is a classic, combining black lentils, butter, and cream to form an unforgettable flavor. Palak paneer is another fan favorite, a creamy concoction of spinach and Indian cheese.
For those with a sweet tooth, vegetarian dishes in India offer some delightful options as well. One of the most popular desserts is shahi tukda, an indulgent mix of bread pudding and creamy rabri. Gulab jamun is a classic favorite, made with milk solids, sugar, and cardamom syrup.
Vegetarian dishes in India have something to offer everyone! With delicious recipes ranging from light snacks to decadent desserts, you're sure to find something that will satisfy your cravings. Don't be afraid to explore the possibilities—you may just find your new favorite meal!
For your convenience, some of the top vegetarian dishes in India are listed here.
Malai kofta
Malai means cream and kofta indicates dumplings, is a North Indian popular dish made of fried potatoes, and paneer balls in a thick sauce and stuffed with chopped nuts and raisins.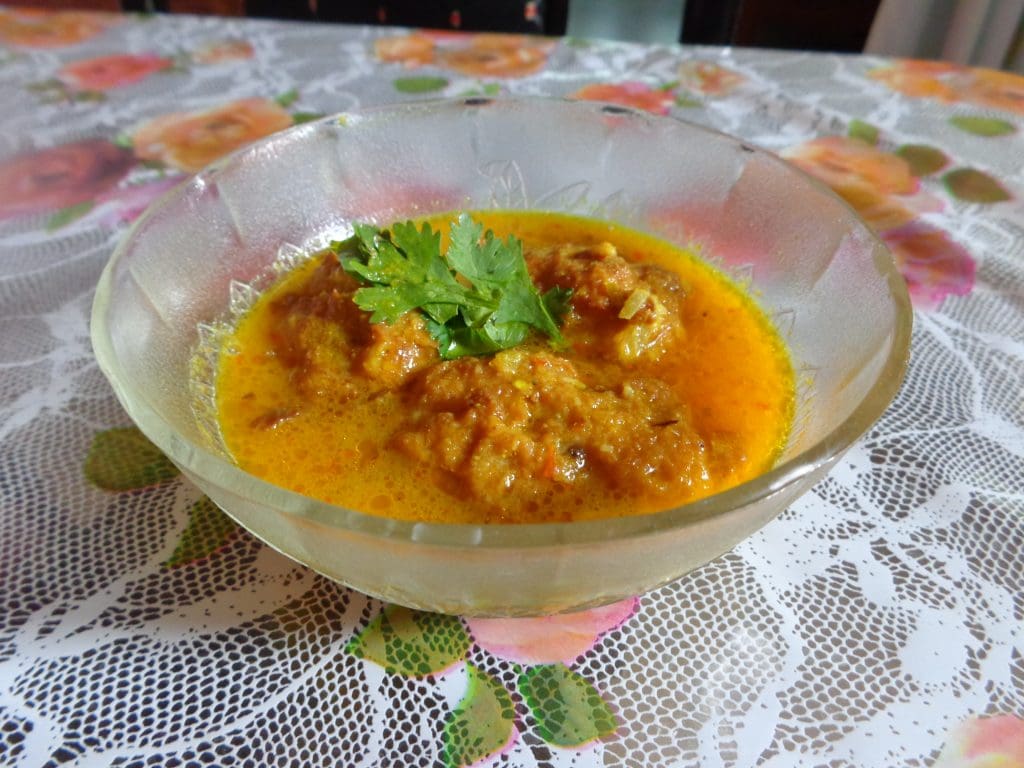 Because of its rich texture and taste, the meal is frequently served during special occasions such as festivals, gatherings, and weddings. These delectable fried dumplings are immersed in a creamy, moderately sweet, and lightly spicy curry that is crisp on the exterior and wonderfully gentle on the inside. The kofta and curry mix tastes fantastic. It is effectively a vegetarian replacement for a meatball curry. So every vegetarian must taste this lip-smacking dish.
Misal pav
Misal pav is a Maharashtrian-style traditional Indian dish. The term "Misal" refers to the sprouts curry, while Pav refers to Indian dinner buns. Actually, the term misal means "mixing" in the Marathi language. Usal is another name for this sprouts curry. Misal, a curry prepared with sprouted moth beans that are frequently served with chivda, onions, chilis, and potatoes, and pav, bread rolls often used to soak up the fragrant curry, are its two essential elements.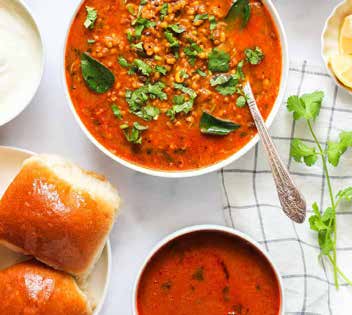 Misal pav can be prepared as a breakfast, snack, or main course meal. It is prevalent in roadside stands, breakfast places, and workplace cafeterias. They are often regarded as the most popular appetizers in the entire world.
Rajma
Kidney beans are known as Rajma in the Hindi language. This delectable vegetarian curry, on the other hand, has become associated with the bean. Rajma refers both to the beans and the cuisine that incorporates them. It is a fantastic source of high-quality protein boosters for all vegetarians. It is a famous vegetarian meal in Northern India.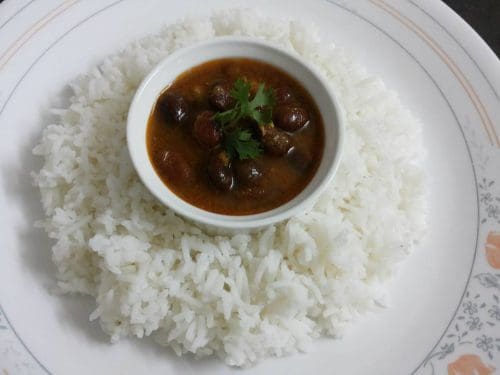 It's made with red kidney beans that have been cooked in a thick sauce with a variety of chilies and spices. The meal is frequently made for celebrations and special events when it is eaten with rice and bread such as roti. It is a protein-rich dish everybody should taste once in their lifetime.
Dal makhani
Despite its origins in Punjab, dal makhani is now one of the renowned Indian lentil meals both within and outside of the nation. It is made up of red kidney beans and black lentils, which are also known as urad. The meal is made with a lot of ghee and numerous ingredients, including ginger garlic paste, and chile, and it's cooked gently in a thick, tomato-based sauce leading to a lovely dish in itself if you serve it with some rice or butter naan.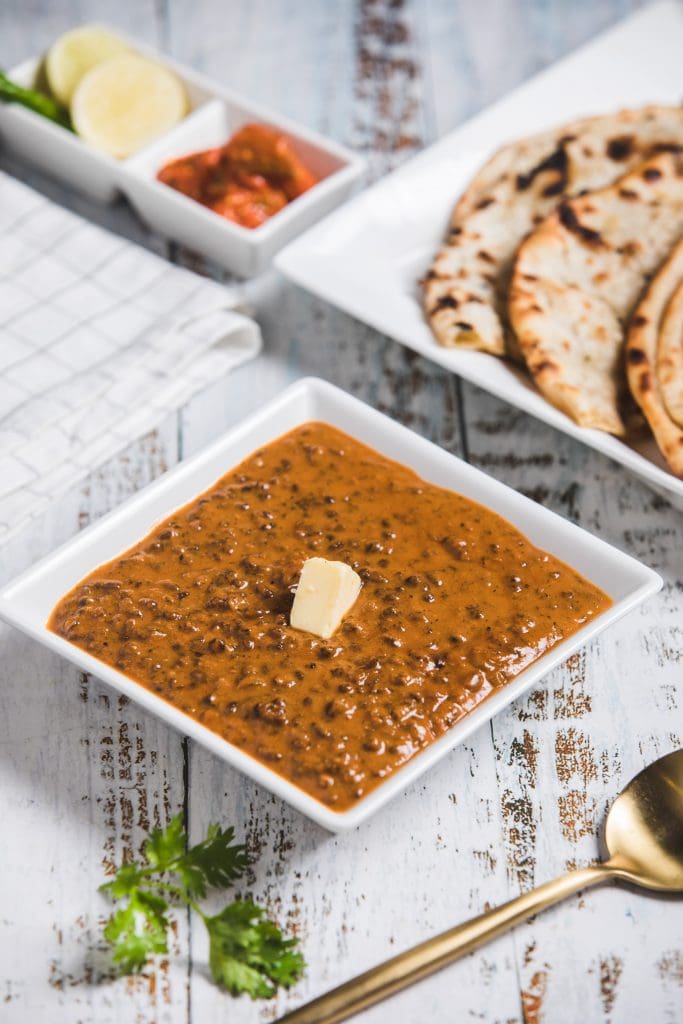 Whole spices that are fragrant and flavorful add taste to our Dal Makhani. The word makhani, which means "butter," comes from the last ingredient, a sprinkle of melting ghee or butter, which lends the legacy's creamy richness.
Pav bhaji
Pav bhaji is a portion of vibrant vegetarian street food in the state of Maharashtra. It is made out of a vegetable stew that is traditionally consumed with a soft bread roll called pav. The recipe was created in the 1850s as a late-night dinner by food vendors using all of the day's leftover vegetables, which were then blended and mixed with seasonings and ghee oil.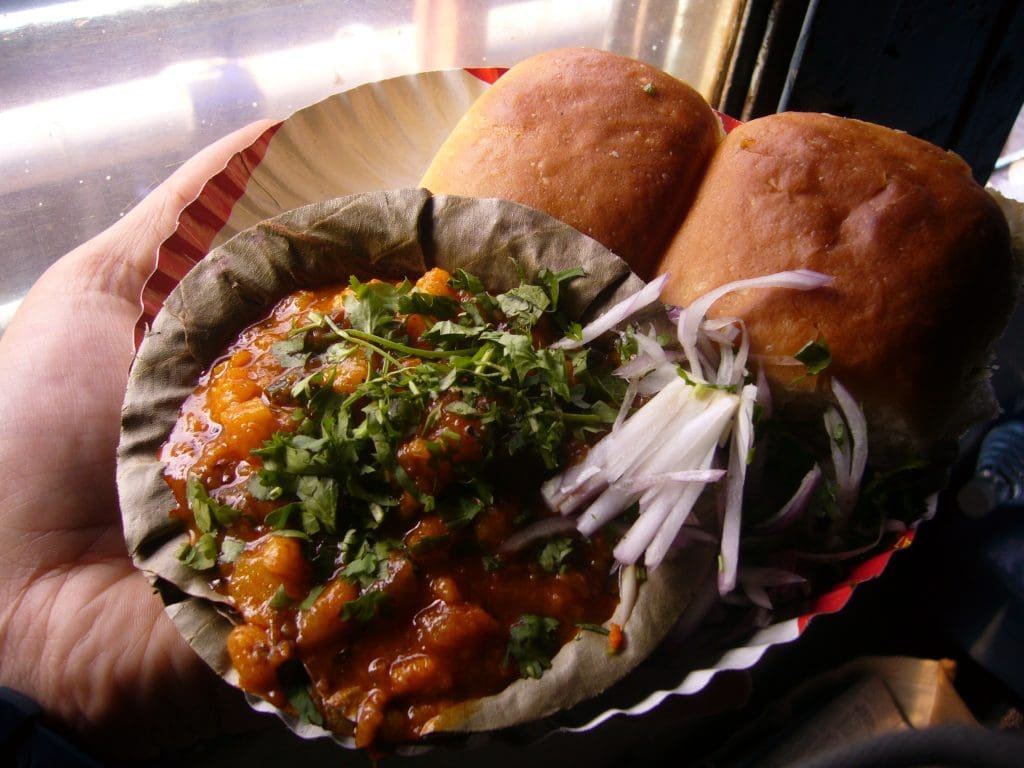 Traditionally a quick and inexpensive supper for Mumbai's textile mill employees has now become a popular street snack that is also offered in various restaurants in the country. There are several variations on the classic pav bhaji, with cheese, paneer, onions, plantains, and even dried fruits incorporated into the savory curry sauce.
Palak Paneer
Palak paneer is a famous Indian vegetarian meal cooked with paneer cheese in a rich, creamy paste of puréed spinach blended with tomatoes, garam masala, onion, garlic, and other seasonings. The main components are referenced in the meal's name since palak signifies spinach in Hindi and paneer applies to cheese. The cream is used to reduce the saltiness of the spinach leaves while also making it richer.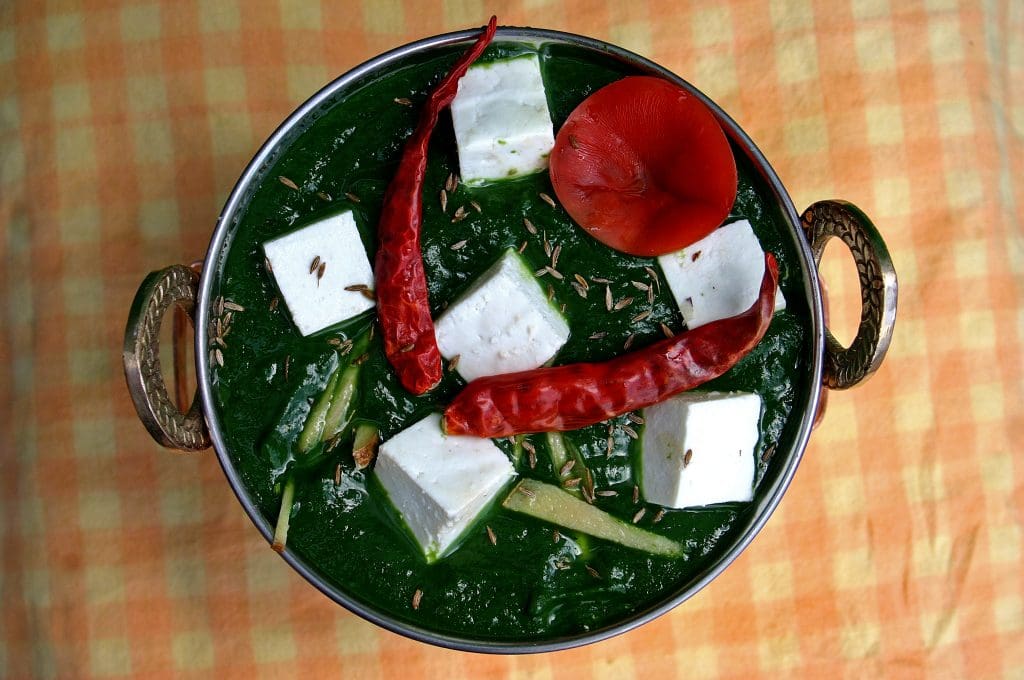 It is an extremely nutritious dish that may be eaten for breakfast, lunch, or dinner with rice or Indian flatbreads like naan, roti, and paratha. It is far more commonly prepared in Indian homes than paneer butter masala or shahi paneer since it is regarded as healthier than the other varieties of paneer.
Chana Masala
Chana masala is a zesty chickpea stew that is popular in North India as a snack, full course, or breakfast item. This tasty vegetarian supper is naturally vegan and rich in vital minerals, protein, and fiber, and it can be done in 45 minutes excluding the soaking time for chickpeas. It is arguably the most widespread food in India and may be found at train stations, workplaces, school cafeterias, or at weddings and festive occasions throughout India.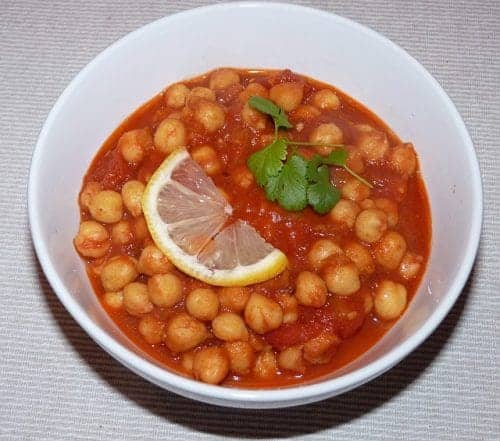 Chickpeas are cooked in a mixture of flavorings, then topped with a spoonful of yogurt or sour cream, and eaten with rice or Indian flatbreads like roti or naan. Whatever you name it, this is a delicious vegetarian curry meal that you must certainly try preparing for yourselves.
Alu Puri
If you wish to experience the flavors of India, you eat Aalu Puri. Puri is cooked with whole wheat and aloo, a vegetable dish made with potatoes and a few tomatoes. Because of the usage of potatoes and their carbohydrate, it is a nutritious, pleasant, and satisfying meal.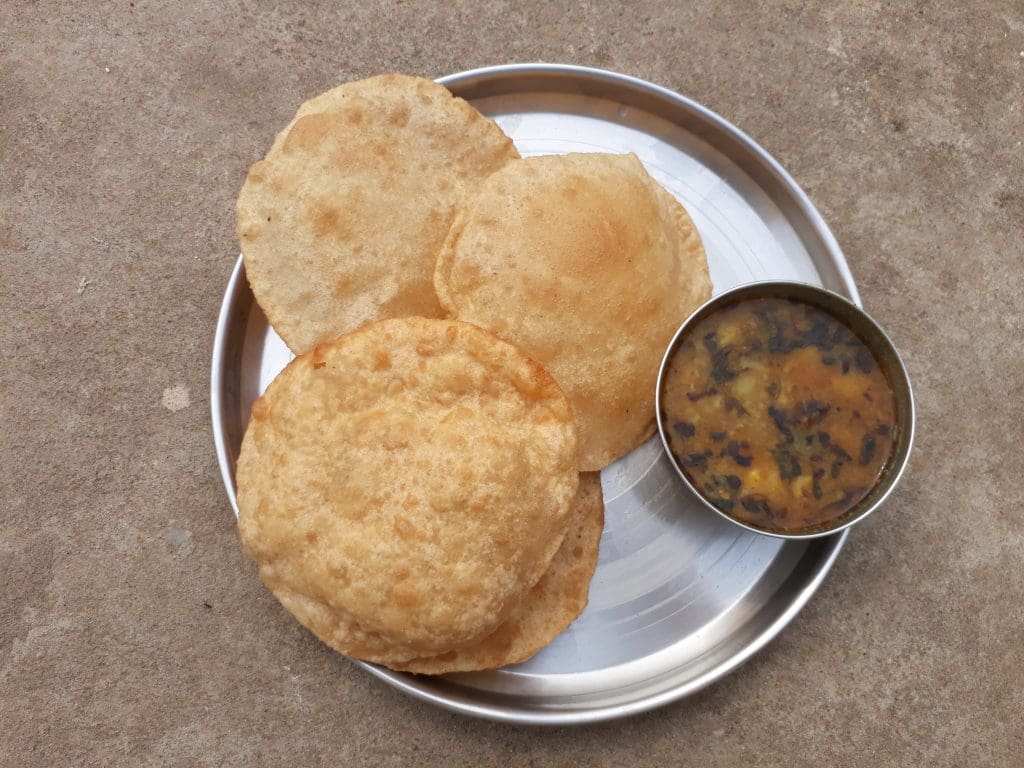 The mixture of Aloo and Puri is essential for those who wish to sample an Indian delight. It is often consumed for breakfast or as a snack item at any time. So, if you want to enjoy a vegetarian breakfast in Indian style, aloo puri is the way to go and you will become a big fan of this dish.
Masala Dosa
Masala dosa is a classic South Indian vegetarian meal that we shall enjoy in every way and is now served throughout the world. It is eaten for either breakfast or lunch and is made from rice and dal, and is the best thing for you to relish. The masala dosa resembles a pancake wrapped around potatoes, onions, and spices and is typically served with chutney or sambar.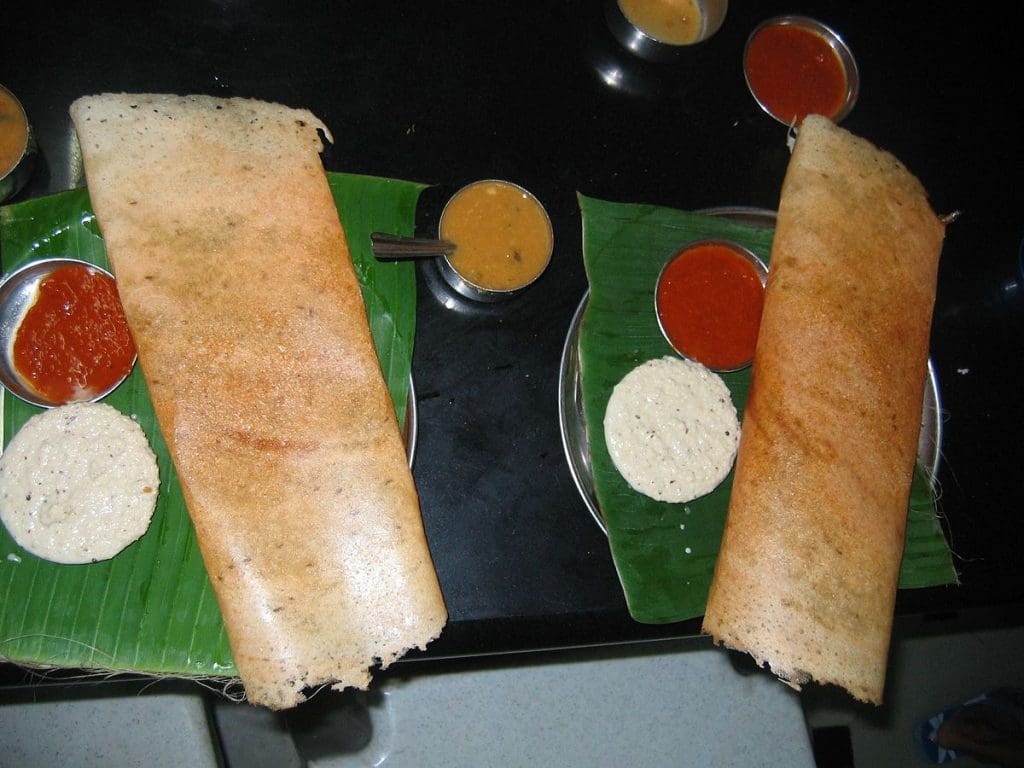 They are crispy, soft, flavorful, and nutritious crepes cooked from a rice and lentil batter. Making your Masala Dosa using ghee or butter would enhance the flavor. The gluten-free and dairy-free dosas have a robust yet soft structure that's ideal for carrying a substantial cooked potato filling.
Pani Puri
It is impossible to enjoy Indian street cuisine without having tried Pani Puri. Since it is a widely famous vegetarian meal all across the nation with many names such as Golgappa, Puchka, and Gupchup in various parts of India. It is both spherical and hollow Puri that is crisp-fried and served with flavored water, and mashed potato seasoned with spicy chaat masala.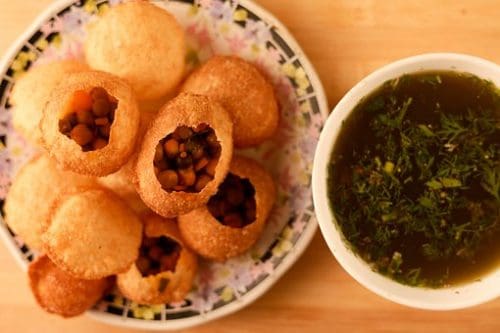 Additionally, it's the ideal snacking item if you're looking for vegetarian cuisine to enjoy during your munching sessions. Thus, it remains a popular chaat snack among many people, including us. You can't eat just one pani puri with so many explosions of tastes and flavors in your tongue.
India is a country where you can get various kinds of cuisine since Indians are foodies by nature. It is also a nation where there is a wide variety of delicious vegan dishes to choose from and many restaurants that cater specifically to vegans. With the growing awareness about animal rights, more people are choosing to go vegan and this has led to a surge in vegetarian and vegan food options.
Whether you're looking for something traditional or a modern vegan dish, India has it all. So, the next time you're in India, enjoy all that this diverse country has to offer – including delicious vegan food!
Read More: Latest